Universal Takes Cue from 4th Graders Who Understand the Meaning of Unless
Jan. 27, 2012 08:29AM EST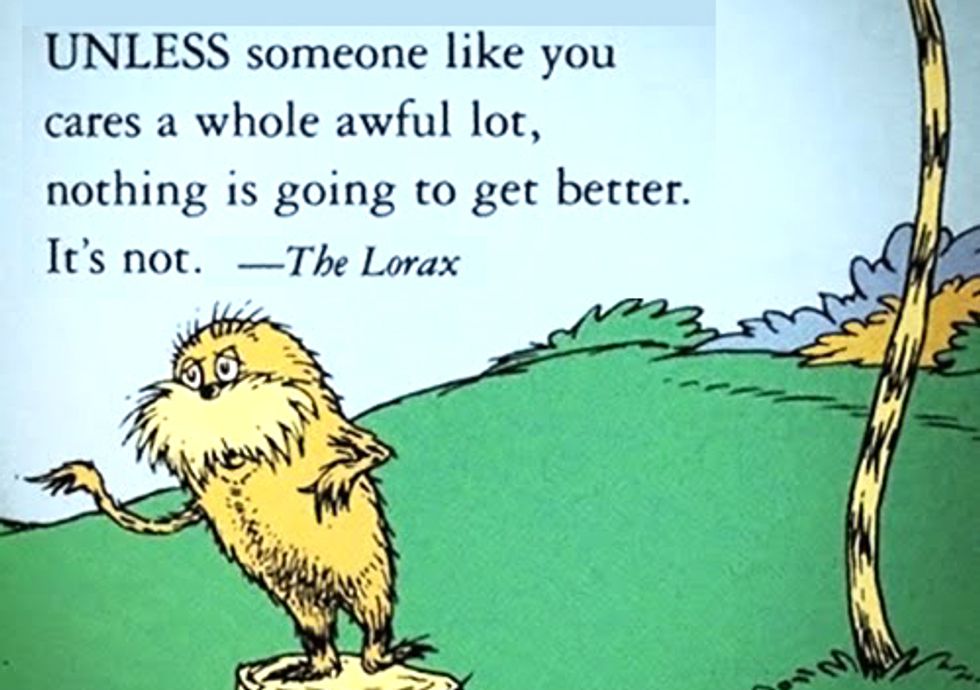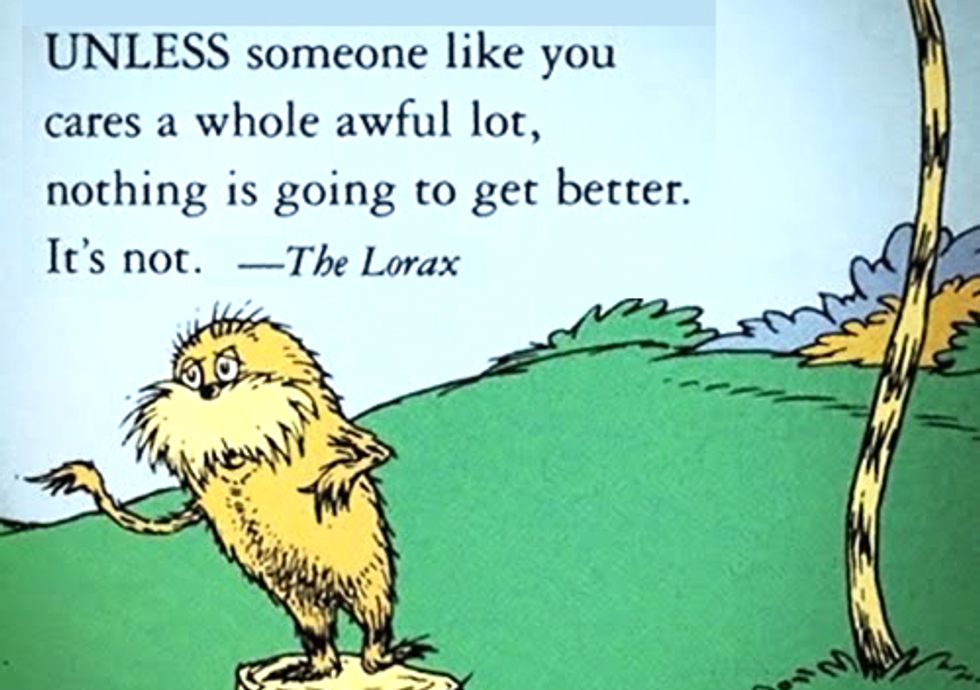 Universal Studios has added 'green tips' to The Lorax film's promotional website following a popular campaign on Change.org started by a fourth grade class. Last month, the nine- and ten-year-olds launched the "Lorax Petition Project," asking Universal to include a stronger environmental message in its promotions for the blockbuster film.
"Some adults say they're role models for kids, but I think we're being role models for adults," said Zoe, a student in Ted Wells' fourth grade class in Massachusetts.
"Even though we might be very little, we can still make a lot of change in anything we work hard at," added Georgia, a fellow classmate.
According to students, the film's original trailer, website, and other promotional materials hardly touched on the environmental theme of the classic Dr. Seuss book. In just under a month, more than 50,000 people joined the class's campaign, which received coverage from the LA Times and Mother Jones and support from celebrities like Ed Norton and members of the bands 30 Seconds to Mars and Solving for X.
"My students are so thrilled their project got such an enormous response from people all over the country," said Ted Wells, who teaches the Massachusetts class that started the campaign on Change.org. "We are excited to see all the ways Universal will continue to honor the story's environmental theme in the lead up to the film's release."
Universal Studios added a prominent link to a "green tips" page on the movie's main website on Wednesday.
"With minimal resources and support, these nine- and ten-year-olds used their campaign on Change.org to gather support from more than 50,000 people from all over the world, including high-profile celebrities and major news outlets," said Change.org Director of Organizing, Corinne Ball. "The success of their Change.org campaign just proves that when kids are given the chance to speak out and take action, they can make a big impact."
"We're going to be on earth longer than adults will," said fourth grader Sophia. "By the time we're adults, it might not look as good as it does now unless people start caring."
Read EcoWatch's post yesterday for background information on this campaign.
—————
Change.org is the world's fastest-growing platform for social change—growing by more than 500,000 new members a month, and empowering millions of people to start, join, and win campaigns for social change in their community, city and country.
EcoWatch Daily Newsletter