This website uses cookies to ensure you get the best experience while browsing it. By clicking 'Got It' you're accepting these terms.
Unilever's Zero Waste Program Fuels Jobs and Profit
Feb. 02, 2015 04:18PM EST
Business
Multinational corporation Unilever—which makes food and personal care and cleaning products—announced last week that its aggressive waste reduction program reached its goal of sending zero non-hazardous waste to landfills from all its factories worldwide, including 240 factories in 67 countries.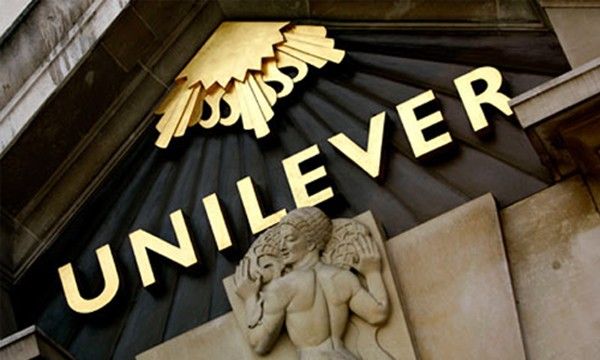 In 2010, it launched its Sustainable Living Plan. It focused on three broad areas that interacted with each other: improving health and well-being through better quality products; enhancing livelihoods through measures like responsible sourcing, fair compensation and inclusiveness; and reducing environmental impact by cutting greenhouse gas emissions at its manufacturing plants, slashing its water use and reducing wasteful packaging. The plan offered opportunity for good press on its eco-stewardship but it also offered some quantifiable business benefits.
"We purchase over 2.4 million tonnes of packaging a year and we are determined to reduce the absolute amount of materials we use and to ensure they are reused or recycled," says the company. "Our manufacturing teams have already exceeded their 2020 target, reducing waste by 66 percent per tonne of production since 2008."
Its zero-waste program has saved the company a lot of money—an estimated $225 million—and in the process it has generated jobs and fueled social enterprise projects, often in tandem.
Recycling materials that would otherwise have been discarded has proved to be an income opportunity for those in need in Egypt. The company distributes waste materials to local residents as well as employees to turn into products they can then sell. Discarded paper is used to create stationery, photo albums, calendars and notebooks; plastic strapping becomes prayer mats and tote bags; wasted tomato paste is repurposed as fertilizer.
Unilever environmental specialist Rania Bahaa is in charge of implementing that program.
"People are fetching the garbage looking for recyclable materials so that they can reuse it or sell it and earn money by doing so," she explained in a TED talk in New York. "That triggered the idea of sending our waste from the factories to people in need so that they can reuse it and produce products and sell it with dignity and earn money by doing so."
Under Egyptian law, disabled people must make up at least 5 percent of a business's workforce, but that doesn't prevent them from shunting such employees into low-paying jobs. Unilever created the Waraqa [paper] workshop to teach these employees how to reuse paper.
"Of course our disabled colleagues earn a salary from Unilever, but the Waraqa workshops give them a chance to earn extra money through the sale of products they have created," said Bahaa. "They can choose to either keep the profits or earn credit towards services we arrange such as education or travel to and from work. Bringing small initiatives to scale is what corporations can and must do."
Unilever's Lipton plant in Dubai in the United Arab Emirates is its second largest, pumping out 6 billion tea bags a year—and a lot of potential waste. But it attained zero waste over a year and a half ago, composting organic waste, recycling tea dust for fertilizer, and reducing and recycling paper.
"By reducing our environmental footprint while promoting business growth, we can ensure that increased product volumes don't come at the expense of the environment," said Sanjiv Mehta, chairman of Unilever's Middle East operations. "This enables us to sustainably deliver products to improve the consumer's quality of life while actually reducing the waste and emissions in absolute terms."
Unilever's 26 facilities in the U.S. and Canada also achieved zero waste about a year and a half ago. Its Owensboro, Kentucky facility, which makes Ragu and Bertolli sauces, sends paper and plastic to be converted into tissues and composite lumber.
"By eliminating waste, our employees are demonstrating our sustainable business model in action," said Kees Kruythoff, president of Unilever North America. "This achievement is an important milestone for Unilever as we continue to fulfill our vision of significantly reducing our environmental impact while doubling our business."
YOU MIGHT ALSO LIKE
Every Time You Recycle a Can, You Strengthen the U.S. Economy
Are Mushrooms the Future of Zero Waste Packaging?
EcoWatch Daily Newsletter
People carry children on a flooded street in Almoradi, Spain on Sept. 13. JOSE JORDAN / AFP / Getty Images
Large food companies are following in the footsteps of fast-food restaurants such as Burger King and KFC by offering meat alternatives. Getty Images
By Elizabeth Pratt
Hormel, Kellogg's, and Kroger are among the large companies now planning to offer "fake meat" products at grocery stores.
Experts say the trend toward plant-based meats coincides with consumers' desires to eat less meat.
However, experts urge consumers to closely check package labels as a product isn't necessarily healthy just because it's described as plant-based.
In grocery stores and fast-food outlets around the U.S., a revolution is taking place.
Colombia rainforest. Marcel Oosterwijk / CC BY-SA 2.0
Many of us think of the Amazon as an untouched wilderness, but people have been thriving in these diverse environments for millennia. Due to this long history, the knowledge that Indigenous and forest communities pass between generations about plants, animals and forest ecology is incredibly rich and detailed and easily dwarfs that of any expert.
picture-alliance / Newscom / R. Ben Ari
By Wesley Rahn
Plastic byproducts were found in 97 percent of blood and urine samples from 2,500 children tested between 2014 and 2017, according to a study by the German Environment Ministry and the Robert Koch Institute.

Pexels
Medically reviewed by Daniel Bubnis, MS, NASM-CPT, NASE Level II-CSS
Hot yoga has become a popular exercise in recent years. It offers many of the same benefits as traditional yoga, such as stress reduction, improved strength, and flexibility.
Lara Hata / iStock / Getty Images
By SaVanna Shoemaker, MS, RDN, LD
Rice is a staple in many people's diets. It's filling, inexpensive, and a great mild-tasting addition to flavorful dishes.
An image of the trans-alaskan oil pipeline that carries oil from the northern part of Alaska all the way to valdez. This shot is right near the arctic national wildlife refuge. kyletperry / iStock / Getty Images Plus
The Trump administration has initialized the final steps to open up nearly 1.6 million acres of the protected Alaskan National Wildlife Refuge to allow oil and gas drilling.