This website uses cookies to ensure you get the best experience while browsing it. By clicking 'Got It' you're accepting these terms.
Uncovering South Korea's Illegal Whaling Industry
Sep. 20, 2012 06:27AM EST
By Monica Tan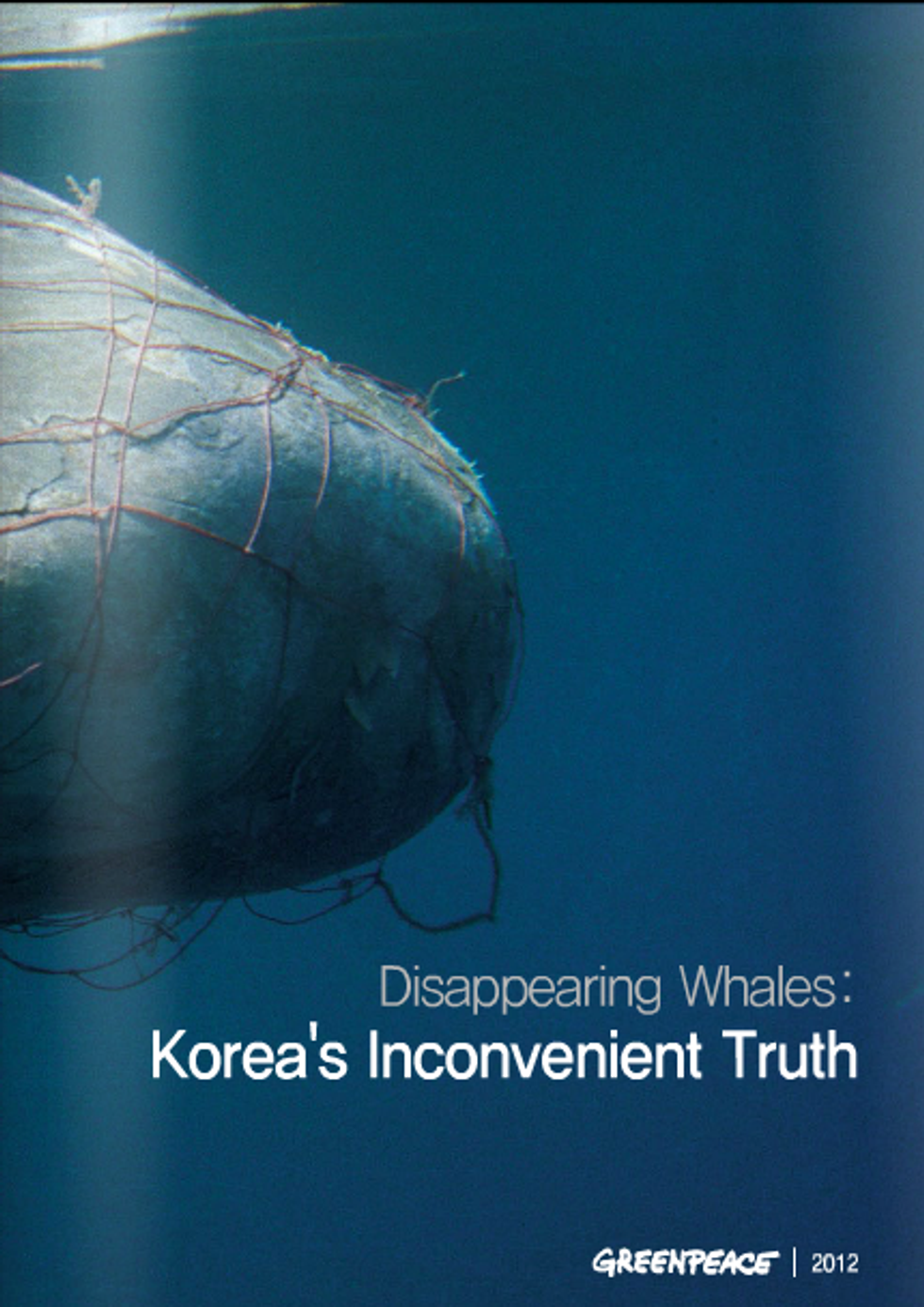 As a party to the International Whaling Commission (IWC), South Korea has banned whaling since 1986 and neither scientific whaling nor subsistence whaling is practiced. Domestic sales of whale products, however, are allowed if the whale is accidentally caught and killed in a fishing gear (bycatch) and Korea reports about 80 whales a year taken as bycatch.
Korea and Japan have the highest bycatch of whales in the world, almost 10 times larger than the bycatch of countries like Australia, U.S. and South Africa. There is a substantial illegal whaling industry and the IWC estimates that the number of whales being sold annually in Korea is double the number that could be accounted for by bycatch.
In July 2012, the Korean government announced at an IWC meeting that it would start scientific whaling and this aroused fierce opposition within the meeting and from the around the world. Korea's announcement was particularly controversial because research on whales and other cetaceans around the world is done by non-lethal means. The only current exception to this is Japan and their research program in the Antarctic has been characterized by the IWC with the words 'not required for management'.
Only whaling nations have ever undertaken lethal research and it is widely seen as commercial whaling in disguise. The information that the IWC needs in order to set quotas, should a decision to set quotas be made, can all be obtained by non-lethal methods. The basic method used is a vessel survey. A ship sails though ocean and observers log whales seen. This leads to a population estimate which is the basis for a quota.
At the 2012 IWC, the Korean government claimed that the minke whale population in the north Pacific has recovered and needs to be hunted, but there is no scientific evidence for such a claim. No agreed estimate for this population exists because not enough sightings data has yet been collected. Data collected so far by Korean government scientists indicates a decline of 5 - 7 percent a year and although this data does not show the population is actually declining, because there is not yet enough data for a firm population estimate, it undermines claims the population has recovered.
Although whales eat fish they are not the cause of decreases in fish sizes or stocks, after all whales and fish have existed in the oceans at high levels of abundance for millions of years. The decline of fisheries is due to human activities and overfishing by industrial fleets. We need to reduce fishing to sustainable levels and reduce fishing capacity.
For more information, read the Greenpeace report Disappearing Whales: Korea's Inconvenient Truth.
Visit EcoWatch's BIODIVERSITY page for more related news on this topic.
EcoWatch Daily Newsletter
White gold man-made diamond solitaire engagement ring. Clean Origin
While keeping track of the new trends in the diamond industry can be hard, it is still an essential task of any savvy consumer or industry observer. Whether you are looking to catch a deal on your next diamond purchase or researching the pros and cons of an investment within the diamond industry, keeping up with the trends is imperative.
Anti Ivan Duque's demonstrator is seen holding a placard with the photos of social leader Alirio Sánchez Sánchez and the indigenous Hector Janer Latín, both killed in Cauca, Colombia during a protest against Ivan Duque visit in London which included a meeting about fracking, environmental issues, the peace process implementation, and questioning the risk that social leaders in Colombia face. Andres Pantoja / SOPA Images / LightRocket / Getty Images
Colombia was the most dangerous nation in 2019 to be an environmental activist and experts suspect that conditions will only get worse.
Democratic presidential candidates participate in the Democratic presidential primary debate at the Charleston Gaillard Center on Feb. 25, 2020 in Charleston, South Carolina. Win McNamee / Getty Images
By Andrea Germanos
Rep. Alexandria Ocasio-Cortez took issue with the moderators of Tuesday night's Democratic presidential debate, calling their failure to ask the candidates a single question about the climate crisis "horrifying."

Get ready for double the cuteness! Red pandas, the crimson-colored, bushy-tailed forest dwellers who gave Firefox its name, actually consist of two different species.