This website uses cookies to ensure you get the best experience while browsing it. By clicking 'Got It' you're accepting these terms.
Uncertain Future of Keystone XL Wears Canada's Patience
Dec. 20, 2011 09:00AM EST
Energy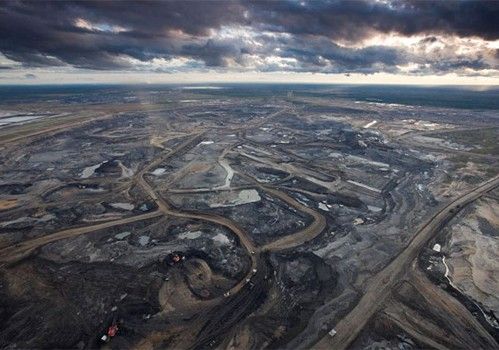 By Andy Rowell
Canada's Prime Minister, Stephen Harper, threw down the gauntlet Dec. 19 to anti-Keystone XL campaigners when he said Canada would sell its oil to China and other overseas markets if the controversial pipeline does not get approval.
In his year-end television interview, Harper said, "I am very serious about selling our oil off this continent, selling our energy products off to Asia. I think we have to do that."
Harper's comments came the day after the Obama administration indicated it might kill the pipeline if it is forced by Republicans to make a decision on the project in 60 days.
Harper appears to have run out of patience with the Obama administration. "When I was down in the United States recently it was interesting. I ran into several senior Americans who all said, 'Don't worry, we'll get Keystone done. You can sell all of your oil to us.' I said, 'Yeah we'd love to,' but I think the problem is now that we're on a different track."
The bad news for Harper is that to get his oil to the Chinese market he has to force through the Northern Gateway pipeline, which is far from a certainty. Our report released last week discusses how all current pipeline proposals face unprecedented challenges and none of them are going to be straight forward to implement. In fact, Gateway faces so much opposition from First Nations whose land it would potentially cross, and coastal communities who fear a tanker spill, that it may be even more difficult to push through than Keystone XL.
Supporting the tar sands opposition's position, that the tar sands is clearly unsustainable, is this week's revelation that Canadian internal government documents state that Canada lacks "credible scientific information" to support its claims that tar sands production is environmentally responsible.
Briefing material prepared for the government back in June said that "Environment Canada also advised that the absence of scientific evidence supporting their claims was affecting the industry's ability to raise capital from and sell into [the] foreign market." Environment Canada is Canada's federal environment ministry.
We discuss this in the report mentioned above.
The substantial environmental impacts of tar sands production appear to only place a constraint on production if the Albertan government acts to force the industry to internalize those costs. However, the midstream infrastructure that carries the production to market is vulnerable to a number of polities and societal pressures. The industry may yet find that these pressures place constraints on growth that are not so easily overcome.
In other words, while Alberta may choose to overlook the impact of tar sands production in order to cash in on the bonanza, outside of Alberta these impacts are not so easily overlooked. From the First Nations of British Columbia to the ranchers of Nebraska and on to the European Commission, people are neither impressed nor fooled.
For more information, click here.
EcoWatch Daily Newsletter
Smog over Los Angeles. Westend61 / Getty Images
After four decades of improving air quality, the U.S. has started to take a step backwards, as the number of polluted days has ticked upwards over the last two years, the Associated Press reported.
Photobos / iStock / Getty Images
Governors in Vermont and Maine signed bills on Monday that will ban plastic bags in their states next year, The Hill reported.
The Maine ban will go into effect next Earth Day, April 22, 2020. The Vermont ban, which extends beyond plastic bags and is the most comprehensive plastics ban so far, will go into effect in July 2020. The wait time is designed to give businesses time to adjust to the ban.
picture-alliance / AP Images / D. Goldman
By Daniel Moattar
Eastern Kentucky's hills are interrupted by jarring flats of bare rock: the aftermath of mountaintop removal mining, which uses explosives to destroy and harvest coal-rich peaks.
By Molly Taft
Lisa Marshall isn't your typical activist. For one thing, she's not into crowds. "I don't really like rallies," Marshall, a mom of three from upstate New York, said. "They're a little stressful — not my favorite thing."

An oil drilling site in a residential area of Los Angeles, California on July 16, 2014.
Faces of Fracking / Flickr
By Jake Johnson
A comprehensive analysis of nearly 1,500 scientific studies, government reports, and media stories on the consequences of fracking released Wednesday found that the evidence overwhelmingly shows the drilling method poses a profound threat to public health and the climate.

sonsam / iStock / Getty Images
By Grace Francese
A new Environmental Working Group (EWG) study published in Environmental Research found that nitrate, one of the most common contaminants of drinking water, may cause up to 12,594 cases of cancer per year, but that's not its only danger: It can pose unique health risks to children.
Melt water from Everest's Khumbu glacier. Ed Giles / Getty Images
EPA Administrator Andrew Wheeler signs his replacement for the Clean Power Plan. Win McNamee / Getty Images