Unacceptable Levels: New Film Links Childhood Illness to Unregulated Chemicals
Jun. 17, 2013 11:41AM EST
Health + Wellness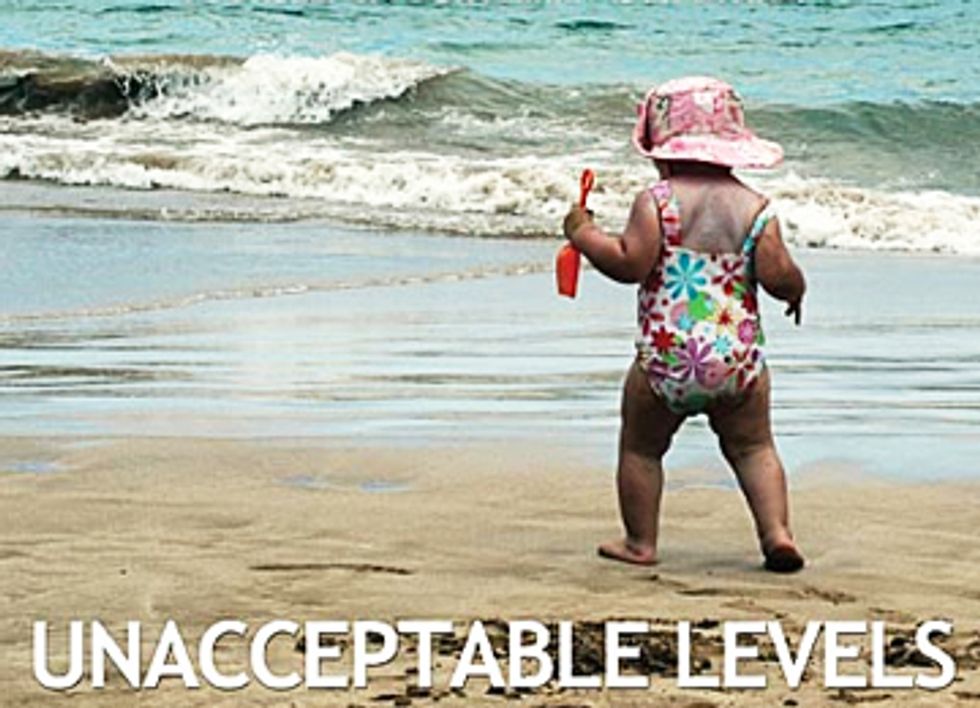 Ever wonder about chemicals in your day-to-day life?
"What's in the air I breathe? The water I drink? The food I eat? Even the things I put on my skin?"
Ed Brown wondered these same things after his wife suffered two miscarriages (they now have two beautiful children). But instead of just wondering, he traveled around the country with his video camera to interview top minds in the fields of science, advocacy and law and learned there are unacceptable levels of chemicals in so many things. Including our bodies.
Brown's documentary, Unacceptable Levels, dissects the ways chemicals saturate our homes and environment amid the backdrop of a glaring lack of regulation. It chronicles the results of the post-World War II chemical boom and details common avenues of exposure, from food to fluoride to toxic sludge.
Some "unacceptable facts" from the film:
Autism now affects one in 50 children.
Cancer is the leading cause of death (after accidents) in children younger than 15 years in the U.S.
In the last 20 years, the rates of asthma, allergies and Attention Deficit Hyperactivity Disorder (ADHD) are on the rise: 400 percent increase in allergies, 300 percent increase in asthma, 400 percent increase in ADHD.
$2.6 trillion of the Gross Domestic Product is spent on treating disease every year.
Approximately 200 synthetic industrial chemicals interact with our cells every single day.
Brown is touring the country this summer, which started with a premiere June 12 in Hollywood, CA, where he was joined by Mariel Hemingway, Gary Hirschberg, Christopher Gavigan and other passionate environmentalists to inspire others to take action.
Actress Jessica Capshaw Gavigan, who is also part of the Moms Clean Air Force Leadership Circle, has this to say about the film:
This film is a huge eye-opener! Once a parent sees this, they thankfully won't ever approach their child's health and future the same way ever again!
Visit the Unacceptable Levels website for a growing list of screenings.
Visit EcoWatch's HEALTH and FOOD pages for more related news on this topic.

EcoWatch Daily Newsletter
Recent Stories from EcoWatch