UN Warns of Food Shortages Worldwide, Pres. Candidates Remain Mum on Climate Change
Oct. 15, 2012 01:01PM EST
Climate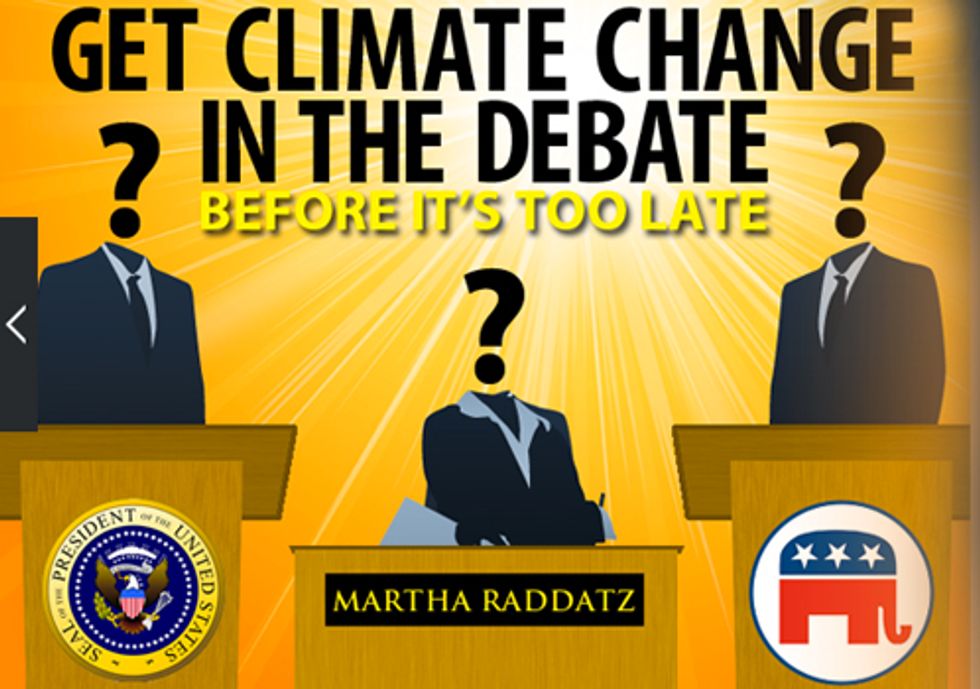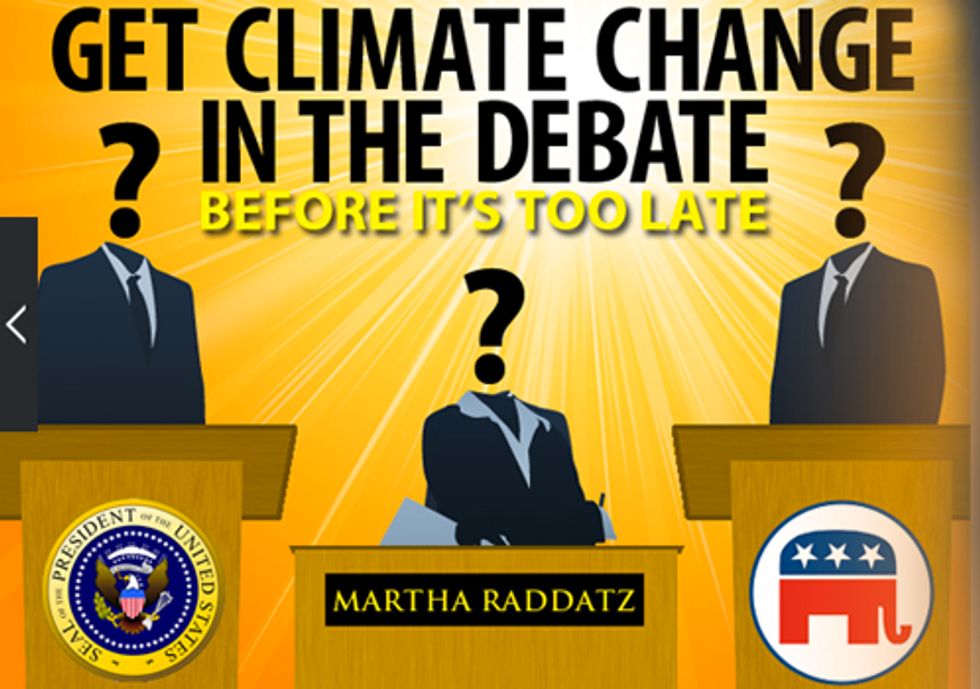 Thanks to extreme weather wrought by climate change, officials are worried that the planet faces a massive hunger crisis.  
The United Nations has issued a warning that grain reserves across the planet—including in the U.S.—are dangerously low, and continued severe weather in the U.S. or any other food-exporting nation could lead to food shortages worldwide. 
"We've not been producing as much as we are consuming. That is why stocks are being run down. Supplies are now very tight across the world and reserves are at a very low level, leaving no room for unexpected events next year," Abdolreza Abbassian, a senior economist with the UN Food and Agriculture Organization, told The Guardian.
So add starvation to the long list of problems we can expect thanks to global warming, which gets worse each day while the leaders of the world do almost nothing about it. In the U.S., neither President Obama or GOP presidential nominee Mitt Romney are discussing the issue on the campaign trail or promising to do anything about climate change. Romney in fact has called climate science a hoax.
We've been trying to get the moderators of the presidential and vice presidential debates to ask the candidates about climate change, but so far we've come up short. We did get the attention of ABC News after the second debate, when we filled their Facebook wall with complaints that they didn't ask the veep candidates about the issue.
Tomorrow night on Oct. 16, we have another chance, in the second of three presidential debates. This week the moderator is CNN's Candy Crowley. Visit CNN's Facebook page and Crowley's Twitter feed and send messages asking that she include a question about climate change in the debate, before it's too late.
Visit EcoWatch's CLIMATE CHANGE and ENERGY page for more related news on this topic.
EcoWatch Daily Newsletter