This website uses cookies to ensure you get the best experience while browsing it. By clicking 'Got It' you're accepting these terms.
UN Global Compact Turns a Blind Eye to Corporate Malpractices
May. 14, 2012 07:55AM EST
Climate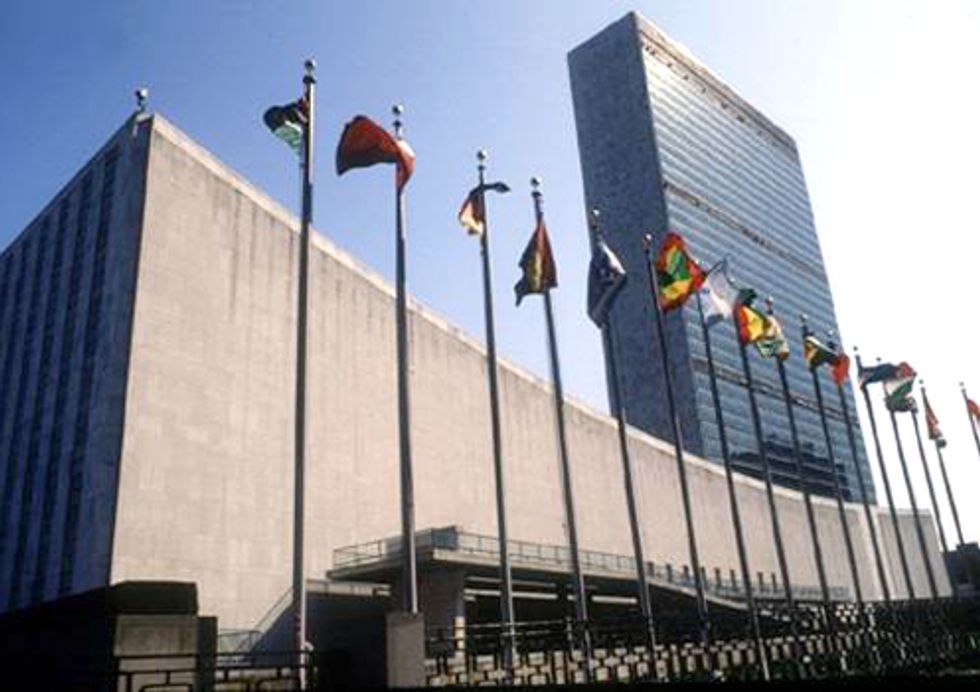 United Nations (UN) institutions and initiatives such as the Global Compact provide far too much room for influence by private corporations. Corporate lobbying within UN negotiations has managed to block effective solutions for global problems related to climate change, food production, poverty, water and deforestation. Instead, false solutions are being promoted that serve business interests, while further concentrating the control of corporations over land, resources and the lives of people.
That is the core premise of the Joint Civil Society Statement 'Ending Corporate Capture of the United Nations'' initiated by Friends of the Earth International and nine other organizations in the run up to the UN Rio+20 Conference.
The statement, which has circulated since April 19, is currently endorsed by more than 250 society organizations from around the world.
In response to the statement, the UN Global Compact office says it has always been careful to make clear that "the UN and the business community do not share the same core objectives; merely, that in some key areas, business, civil society, the UN, and governments have common areas of interest."
However, the initiators of the statement maintain that the UN Global Compact initiative turns a blind eye to corporate malpractices, and facilitates corporate co-optation of UN processes and outcomes.
Thus while the Global Compact claims that businesses that have signed 'adhere to internationally accepted standards', in reality many of them consistently fail to comply. That is because, contrary to what the Global Compact says, there is no credible accountability mechanism. The Global Compact only expels companies if they don't report on human rights violations, not for perpetrating these violations as such.
According to Paul de Clerck, Corporates Campaign Coordinator with Friends of the Earth International, "The Global Compact response completely ignores the core of the message, which is that they give far too much influence to the private sector and have forgotten that it is the UN's role to protect people and nature against corporate crimes. As a result, the UN is increasingly promoting false solutions that do not serve the public interest but mainly help companies to increase their profits."
This observation is not only shared by the ten initiators of the statement but by the international NGO-community at large. In a recent statement made by the NGO Major Group at the UN Rio+20 talks in New York, civil society has warned governments and UN organizations alike precisely against the danger of corporate capture. The NGOs call on governments to adopt a strong regulatory framework for large corporations with mandatory reporting requirements and accountability mechanisms, rather than relying on mere voluntary commitments or corporate social responsibility.
Rio+20 negotiations in New York ended last week with no major agreements, but to extend the talks for another round before Rio+20 conference itself.
"We believe that if Rio+20 outcomes are expected to be the real 'Future We Want', the resumption of informal negotiations on May 29 will need to shift towards addressing the structural imbalance in power between corporations and UN Member States. The Green Economy is being used as a mechanism to allow corporate interests to capture the environment and development agenda at the UN," said Anil Naidoo of the Council of Canadians, one of the ten initiators of the Civil Society Statement to end corporate capture of the UN.
For more information, click here.
EcoWatch Daily Newsletter
No longer will the options when we die be a choice between just burial or cremation. Soon it will be possible to compost your remains and leave your loved ones with rich soil, thanks to a new funeral service opening in Seattle in 2021 that will convert humans into soil in just 30 days, as The Independent reported.
You can reduce the footprint of a medium-sized live tree by donating it to elephants at a local zoo, like this African elephant pictured above. eans / iStock / Getty Images
The holiday season is supposed to be about giving and sharing, but often it is actually about throwing away. The U.S. generates 25 percent more garbage between Thanksgiving and New Year's than it does during the rest of the year. That's around one million extra tons per week, according to National Environmental Education Foundation (NEEF) figures reported by The Associated Press.
The Opera House is seen with smoke haze which enveloped Sydney Harbor on Dec. 10 in Sydney, Australia. Smoke haze hangs over the city as the New South Wales fire danger risk is raised from 'very high' to 'severe'. James D. Morgan / Getty Images
The brushfires raging through New South Wales have shrouded Australia's largest city in a blanket of smoke that pushed the air quality index 12 times worse than the hazardous threshold, according to the Australia Broadcast Corporation (ABC).
People walk across the bridge near Little Raven Court in downtown Denver. Younger Americans increasingly prefer to live in walkable neighborhoods. Helen H. Richardson / The Denver Post via Getty Images
By David B. Goldstein
Energy efficiency is the cornerstone of any country's plan to fight the climate crisis. It is the cheapest option available, and one that as often as not comes along with other benefits, such as job creation, comfort and compatibility with other key solutions such as renewable energy. This has been recognized by the International Energy Agency (IEA) for at least a decade.
Activists from Extinction Rebellion New York City engaged in nonviolent direct action to confront climate change outside City Hall on April 17, 2019. Erik McGregor / Pacific Press / LightRocket via Getty Images
By Andrea Germanos

Over 500 groups on Monday rolled out an an action plan for the next president's first days of office to address the climate emergency and set the nation on a transformative path towards zero emissions and a just transition in their first days in office.