UK Partnership Helps 50 Schools Raise Nearly $600,000 to Go Solar
May. 06, 2014 12:51PM EST
Business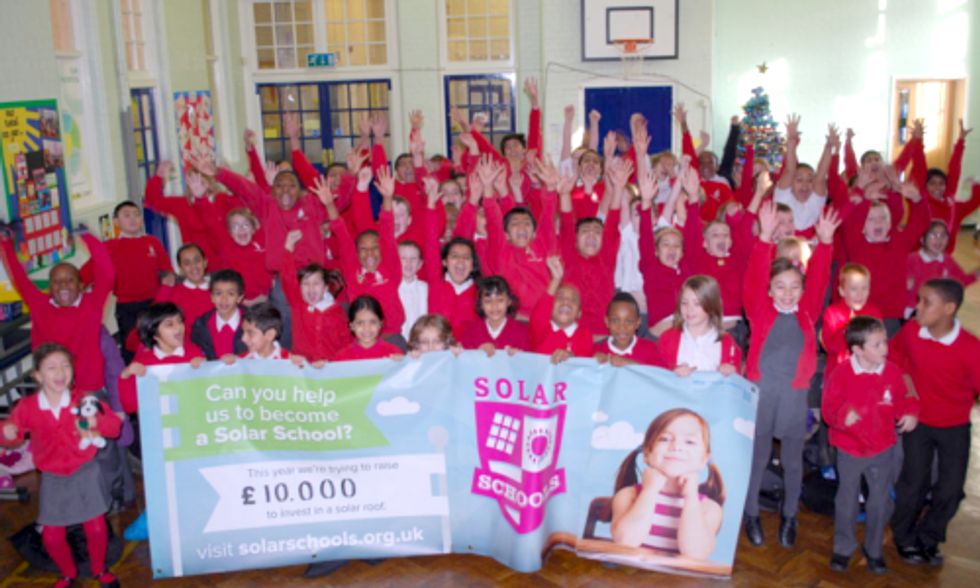 Schools across the United Kingdom want to go solar, and they'd rather not wait.
In order to make renewable energy a reality by the 2014-15 school year, 10:10 Solar Schools and Good Energy are helping 20 schools create their own crowdfunding campaigns. That includes providing training and necessary supplies, like their own small website.
The crowdfunding concept has already worked for about 50 schools across the UK that have raised the British equivalent of $594,685 to go solar. Now, schools have until next month to apply for one of 20 open slots. 
"The response to Solar Schools has been phenomenal," wrote a representative from EP Collier, one of the schools that piloted the project in the 2010-2011 school year. "It has brought local businesses, our children and families and our local community together."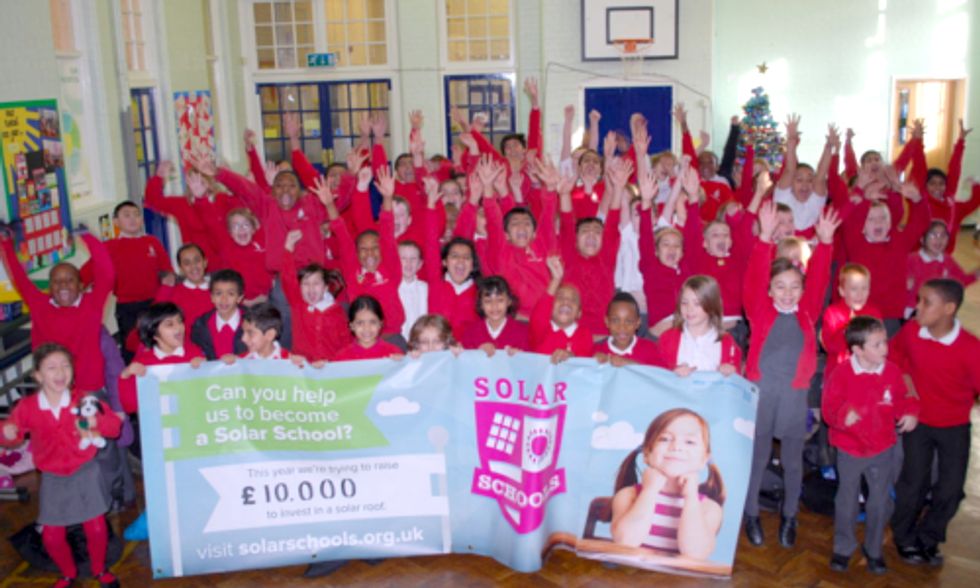 From dinners to bike rides, the schools have developed their own activities to garner the needed support. Millbrook Primary C.E.V.A. School invited its community to a 100-mile bike ride to help achieve 110-percent funding for its 4 kilowatts of solar energy.
Aside from raising the money needed, the initiative also gives children direct exposure to a clean form of energy they will hopefully be deploying for years to come.
"It's important for school children to get first-hand experience of renewables and see science at work," Good Energy CEO Juliet Davenport said, according to Blue & Green Tomorrow. 
"By taking part, children can discover for themselves not only how harnessing the power of the sun can turn into lighting and power for computers in their classrooms, but also how to get support from their local community through crowdfunding."
Schools can apply here, while potential donors can use an interactive map to find schools that have yet to meet their goal.
——–
YOU ALSO MIGHT LIKE
Half a Million Solar Systems Now on UK Buildings
Company Launches Foundation to Bring Solar Energy to Schools Without Electricity
College Students From Around The World Embark on 2015 Solar Decathlon
——– 
EcoWatch Daily Newsletter
Recent Stories from EcoWatch