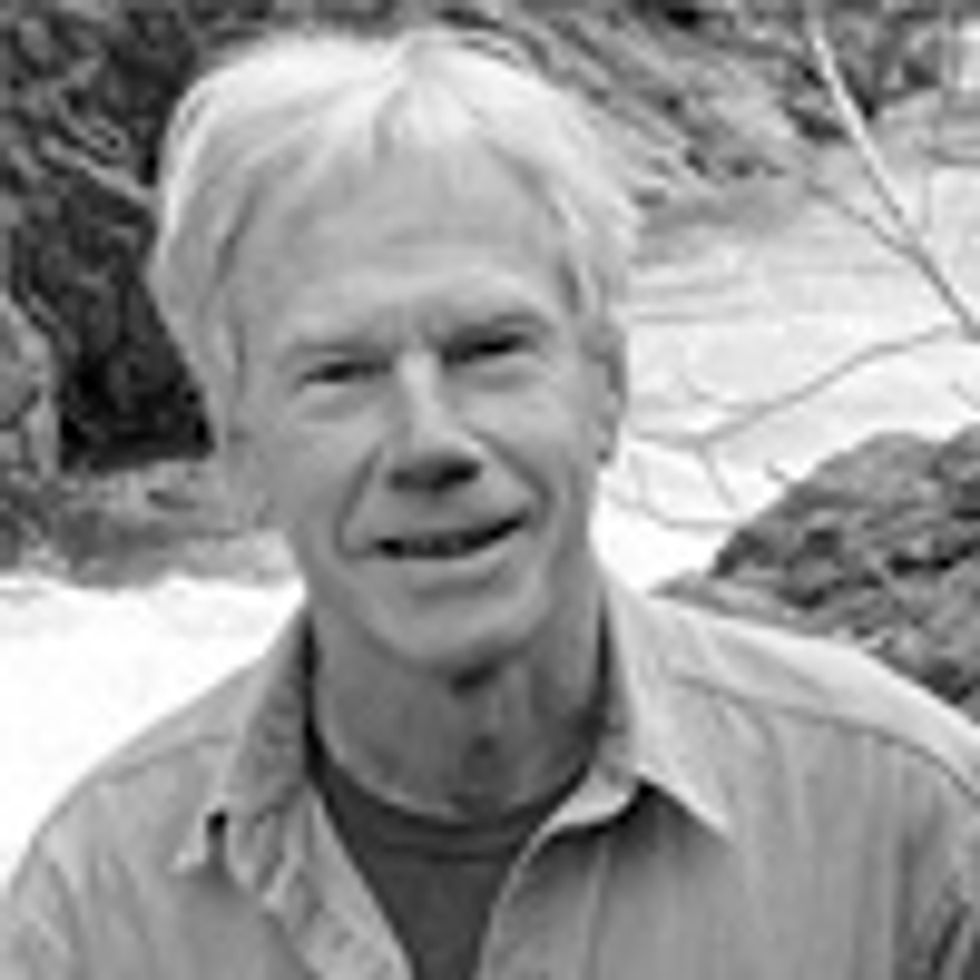 The most shocking fact about earthquake and tsunami risks on the coast of Oregon is their inevitability. We buy fire insurance—spending good money though our house is unlikely to burn. Meanwhile, the geologic record indicates beyond scientific doubt that a major tremor and Fukushima-style tidal wave is due. And it's going to be the big one. The really big one—many times greater than the infamous 1906 San Francisco disaster. All credible science indicates that a major event approaching or exceeding magnitude 9 at Coos Bay, on the coast of Oregon, has a return cycle of 243 years. The last one was 315 years ago. We're not just due, we're overdue.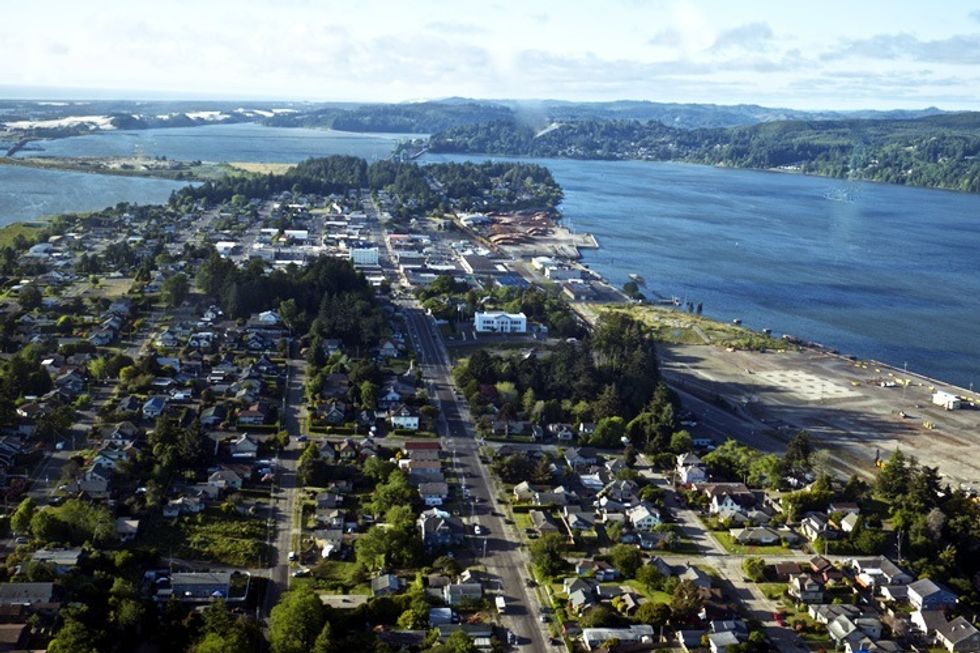 North Bend and Coos Bay, Oregon, with Jordan Cove in the background. Photo credit: Tim Palmer
For a chilling account of our seismic fate, read the article that many Northwesterners are talking about: the July 20 New Yorker, "The Really Big One."
As an Oregonian who lives in the danger zone, I have to say that denial is our most common modus operandi. We hope it won't happen. But taking a personal risk, with knowledge of the consequences, is one thing and taking a public gamble by forcing the entire community and region to be at risk is quite another.
That's what's happening at Jordan Cove just north of Coos Bay. Three years ago the State Department of Geology and Mineral Industries provided maps to the county that clearly define the area of the LNG proposal as a "hazard" zone. Yet planning for the facility proceeds on a path greased by the county and the Federal Energy Regulatory Commission. The inevitable earthquake and tsunami will shatter and pound at full force directly on the LNG site with its tanks, tankers and pipelines loaded with one of the most explosive and flammable substances known.
According to the Federal Energy Regulatory Commission's Draft Environmental Impact Statement, nearly 17,000 people live or work in the project's hazardous "zones of concern." Picturing the outcome of a tidal wave at Jordan Cove doesn't require much imagination; just look to Fukushima in 2011.
We all make personal decisions to live in areas of known danger and—at least until it happens—we think the risk is worth it. But the LNG facility puts many thousands of people at far greater risk. Why would this be worth the cost?
After the short-term building boom, project boosters claim that 146 LNG jobs will result. Even if that number is accurate, it's only one-third the number that work at Coos Bay's Mill Casino, posing no danger to those around them.
The other reason for Jordan Cove's risk is the export of natural gas. Export. We might have all been persuaded by the drive for "energy independence" that has justified fossil fuel development for 40 years across America. But now, at Jordan Cove, our own resources will be depleted in order to fuel China's rise in the world economy. And in the process, we march down the road of global warming by enabling the fracking of gas across the West and the burning of more fossil fuel for decades to come.
After the inevitable disaster, everyone will say that we should have known better, that the officials on our watch shirked their responsibility, that the risks we all shouldered to make the gas industry richer were not worth the cost.
Goal 7 of the Oregon state land-use law requires "prohibiting the siting of ... hazardous facilities ... in identified hazard areas, where risk to public safety cannot be mitigated." Yet one of the most hazardous facilities possible is being planned for the most hazardous landscape in America.
The hazard maps are unambiguous. After several years of LNG preparations, Coos County finally adopted the maps on July 30, but has delayed their effective date for a year. Meanwhile the Goal 7 directive remains unaddressed. Consequences will ripple or explode out to the region, the state and the nation.
Some risks are necessary and worth the cost. This one is not.
Tim Palmer lives on the Oregon coast and is the author of 24 books about the American landscape.
YOU MIGHT ALSO LIKE
How Worried Should We Be About Nuclear Fallout From Fukushima?
President Obama, Your Climate Legacy Lies with Keeping Fossil Fuels in the Ground
EcoWatch Daily Newsletter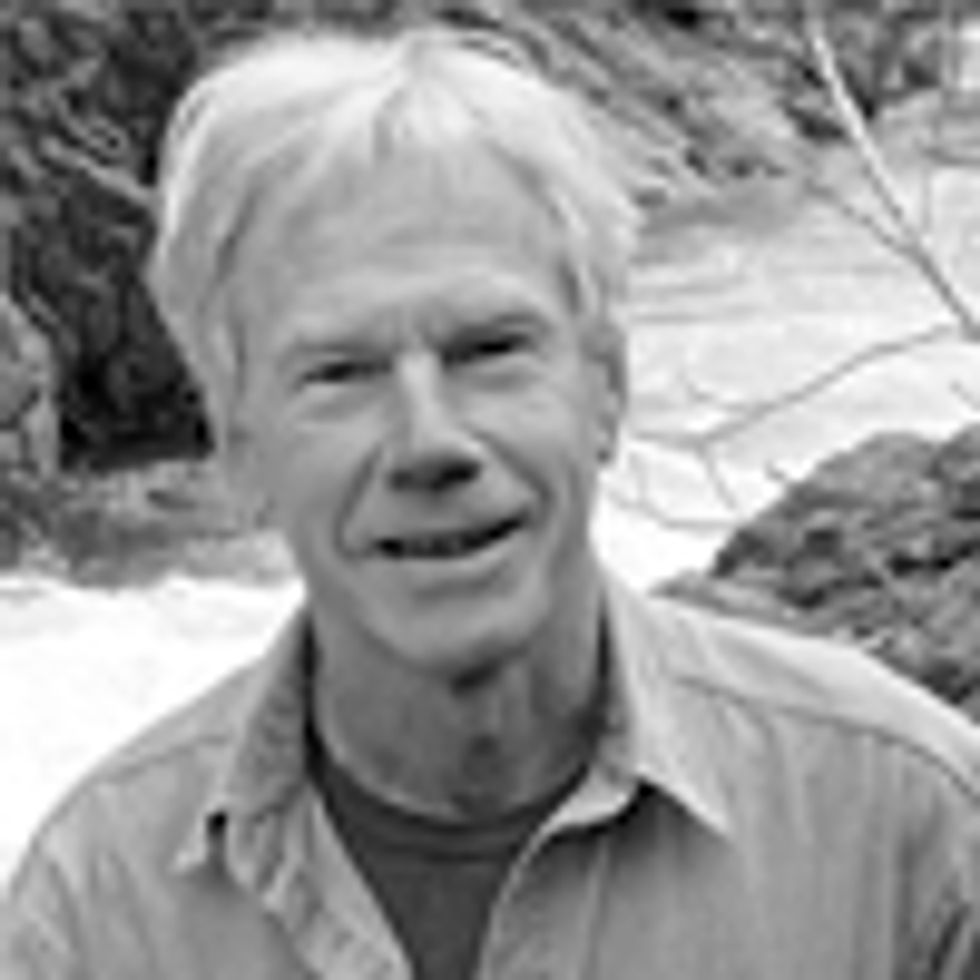 Hidden from the usual tourist circuit, two streams of southwestern Oregon tumble down from the Siskiyou Mountains through wild canyons embossed with pines and boulder fields. These unprotected waters are now threatened by nickel mines.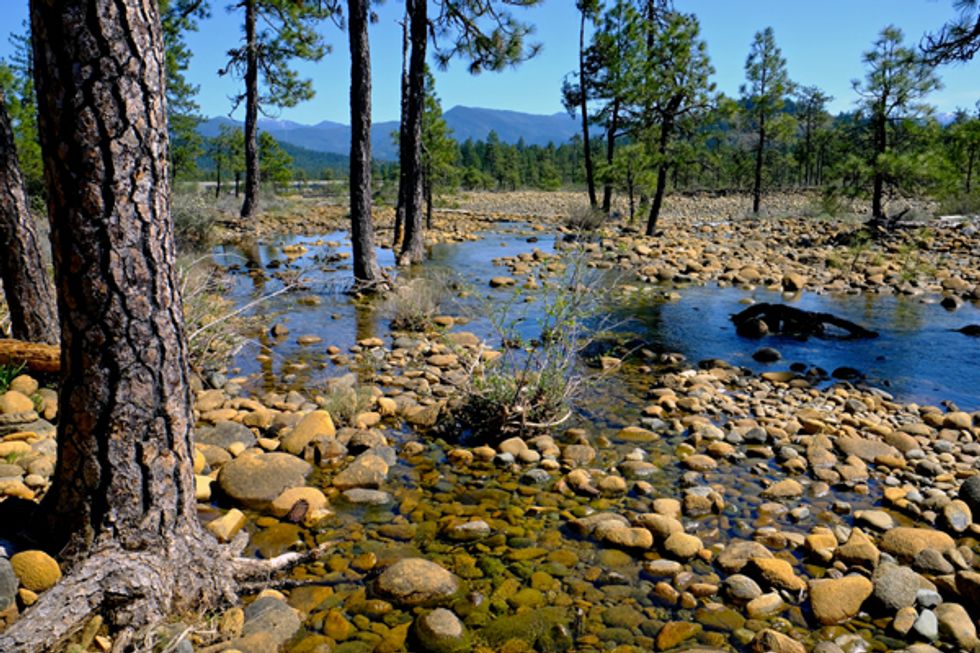 They go by the hardscrabble names of Baldface and Rough and Ready, and while they lack the pizzazz of tourist marketing, they excel with native grace, and their flush of crystalline water nourishes some of the finest runs of salmon downstream—vital for sport and commercial fishing. Elegant in snowstorms, brilliant with springtime blooms, these enclaves abound with botanical curiosities such as bug-eating plants. Vegetation found nowhere else worldwide thrives in ancient red soil; botanists worldwide come just to see it.
Baldface flows into the North Fork Smith, which crosses the border to become a gem of California, breathtakingly beautiful through the heart of redwood country. Flowing off the other side of the mountains, Rough and Ready joins the Illinois—a renowned branch of the legendary Rogue and its principal nursery of imperiled coho salmon.
While the Rogue, Illinois, and Smith have enjoyed decades-long protection and thrive as designated National Wild and Scenic Rivers, our two remarkable tributaries have just kept flowing in a way that one might imagine lasting forever. But that vision of prosperity is in jeopardy.
Exploration for open-pit nickel mines is proposed for both these basins; plans are pending at the U.S. Forest Service. On Google Earth, see the abandoned nickel mine at Riddle, south of Roseburg, to realize what awaits our slice of Siskiyou paradise.
Pollution could quickly infect the Rogue and Smith. The Appalachia-style strip mining is permitted under the Mining Law of 1872—a relic of Ulysses Grant's presidency that allows miners to dig wherever they want on our public lands, exempt even from royalty payments and buffered from anti-pollution rules. 
The infamous law was passed when miners were American sourdoughs swinging pickaxes, but those days are over; today's applicant at Baldface is a multinational corporation in Great Britain.
A century of work by dedicated local people and extending the whole way up to Congress has protected the Rogue and Smith, but all that could now fall victim to the price that Chinese nickel buyers are willing to pay to a corporate giant on the other side of the Atlantic.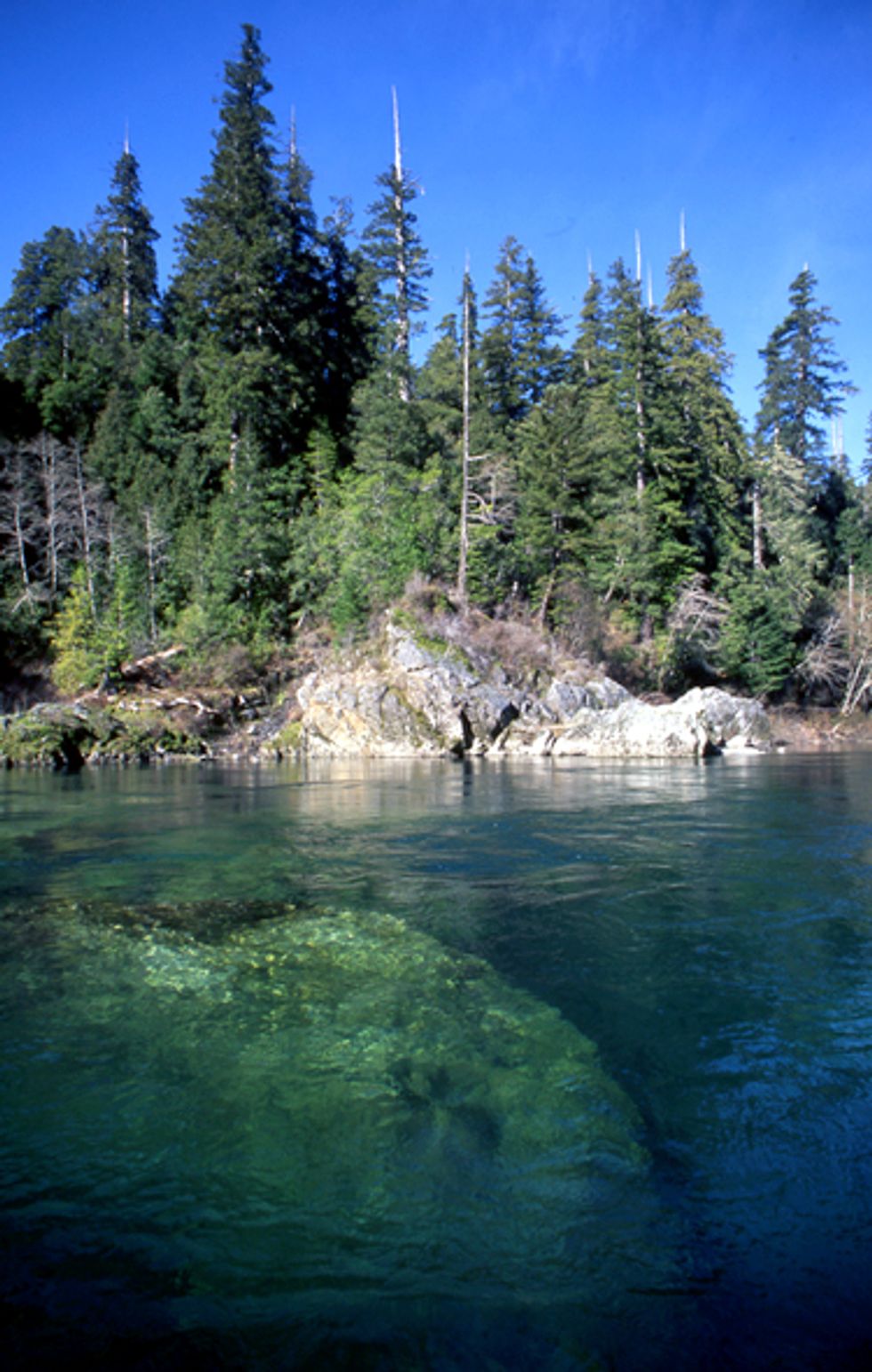 This cherished region of Oregon and California does not have to be an impoverished and polluted resource colony of other nations. Congress can withdraw the area from mining claims, and our elected officials can pass legislation to protect these streams' fisheries and botanical treasures. This would honor the decades-long work and investments that Oregonians, Californians and taxpayers nationwide have made in safeguarding the Rogue and Smith for the health of an economy that's based on fish, recreation and thriving stable communities but not the boom, bust and permanent damage of strip mining.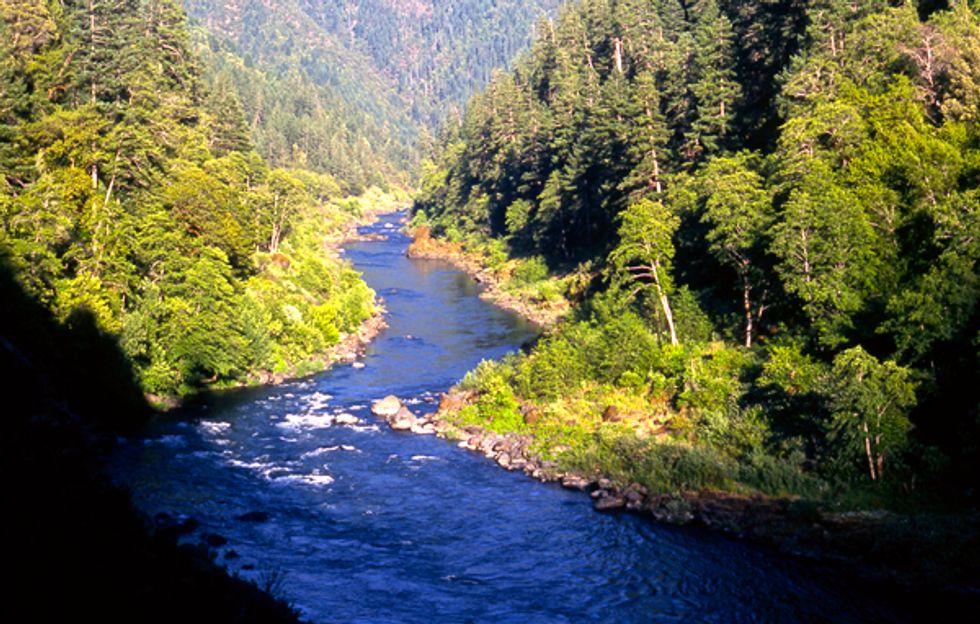 The Forest Service has found both streams eligible for Wild and Scenic status. Oregon Senators Wyden (D-OR) and Merkley (D-OR) and Rep. DeFazio (D-OR) have indicated support for these waters. That initiative deserves immediate action with a bill to protect two irreplaceable gems of redwood country and the Pacific Northwest.
Tim Palmer is the author of Rivers of America, Field Guide to California Rivers, and The Wild and Scenic Rivers of America.
123ArtistImages / iStock / Getty Images
Florida has shown a dedicated investment in solar energy in recent years, leading it to become the third most popular state in the country for solar installations. Because of this, a number of new companies have popped up across the state, leaving it difficult for consumers to narrow the best solar companies in Florida.
In this article, we'll introduce you to the top 10 Florida solar installers so you can make the best decision for your home's clean energy needs.
Our Picks for Top Florida Solar Companies
SunPower
Sunpro Solar
Solar Source
SunVena
Goldin Solar
Solar Bear
Blue Raven Solar
Solar-Ray
Unicity Solar
May Electric Solar
For many Florida homeowners, the decision to go with one provider over another comes down to solar panel costs. Interested in seeing how much you would pay to install a solar system on your roof? Fill out the form below to get a free, no-obligation quote from a top Florida solar installer that services your area.
Comparing Top Florida Installers
Florida is the perfect example of bigger solar companies not always being better.
Industry giants like SunPower and Sunpro Solar may top our list, but a large number of local providers in Florida have decades of experience tailored to the climate of the state. Some customers with older roofs may prefer to work with technicians experienced in preventing rain or wind damage, for example. Whether you're looking for a nationally recognized top solar company or a family-owned installer, pay special attention to each provider's customer service and warranties, which are of particular importance in Florida.
How We Chose the Best Solar Companies in Florida

There are a number of factors that differentiate the quality and benefits offered by different solar providers. These are some of the considerations we used to evaluate the best Florida solar companies.
Services Offered
Different solar companies may provide varying services. We understand that every customer has unique energy needs, so we tend to favor companies that offer a breadth of services and product options. Before speaking to a company, consider add-ons you may be interested in like backup solar batteries, panel monitoring services, home energy efficiency packages and electric vehicle chargers.
Installation Process
We checked out each company's solar installation process, but when doing your own due diligence and meeting with consultants from various solar companies, we recommend asking questions such as: What kind of customizations can you expect? Does the provider hire subcontractors or install with in-house technicians? How often will you be updated on the status of permits and other paperwork? These answers can further inform you on how knowledgeable the company is.
Coverage Areas
Florida is one of the most popular states for solar panels, so there are a lot of regional providers to choose from. You can narrow down your search by looking for the best solar installer near you. If you live in Miami, it doesn't do you much good to research a solar company that's active only in Jacksonville. The companies discussed in this article have wide service ranges, so you're more likely to find one that fits your needs.
Pricing and Financing
The initial cost of solar panel installation can be significant. Some solar companies are certainly more affordable than others, and you can also ask about solar financing options that are available through your installer. Some companies on our list, like Blue Raven Solar and Goldin Solar, focus their businesses on catering to customers who prioritize flexible financing.
Industry Affiliations
To guarantee that the renewable energy provider you select is reputable and has both the integrity and the expertise you require, we've assessed each company's status in the industry. The simplest way to do this is to check to see whether the company has North American Board of Certified Energy Practitioners (NABCEP) technicians or belongs to the Solar Energy Industries Association (SEIA) or other industry groups.
Types of Panels
To make sure you have a wide variety of options to choose from, our researchers looked into the types of panels and products our top Florida solar companies offer. If you're interested in learning more, during your consultation, don't hesitate to inquire about a company's tech portfolio and see if it is certified to install leading brands like Tesla, Enphase or Panasonic.
Rebates and Tax Credits
Most top solar providers give guidance navigating different savings opportunities you're eligible for. The reputable solar providers on this list offer assistance in applying for the federal solar tax credit and local incentives.
Warranty
Going solar is a big investment, but a warranty can help you trust that your system will work for decades. A lot of solar providers provide a 25-year warranty on their technology and workmanship, but you'll definitely want to ask about this on the front end.
Cost of Solar in Florida
We found the current cost of solar in Florida to be about $2.53 per watt. This means that, after the federal tax credit is applied, a 5-kW system would cost around $9,361 and a 10-kW system would cost around $18,722.
Floridians can also use the following incentives and solar tax exemptions to reduce costs:
Florida Solar Incentive
Florida Solar Incentive Overview
Net Metering
Net energy metering (NEM) credits solar panel owners for any excess electricity fed back to the energy grid. In Florida, Duke Energy and Florida Power & Light offer the best net metering programs.
Solar Sales
Tax Exemption
Florida offers exemptions from the 6% sales tax when you purchase a solar energy system.
Solar Property
Tax Exemption
Installing solar panels increases your property's value, but tax exemptions in Florida allow customers to avoid paying local property taxes on that added value.
Florida PACE
Loan Program
With the PACE program, loans are available to fund the cost of solar in certain areas, sometimes in full.
How to Find the Best Solar Installer in Florida
Given the high number of solar panel companies operating in Florida, it can be difficult to find one that stands out for your needs. This is why we advise readers to get quotes from several competing companies. Not only can you see the benefits each offers in its proposals, but you can secure the most competitive price available in the crowded Florida market.
To start getting free, no-obligation quotes from the best solar companies in Florida, fill out the 30-second form below.
Karsten Neumeister is a writer and renewable energy specialist with a background in writing and the humanities. Before joining EcoWatch, Karsten worked in the energy sector of New Orleans, focusing on renewable energy policy and technology. A lover of music and the outdoors, Karsten might be found rock climbing, canoeing or writing songs when away from the workplace.