This website uses cookies to ensure you get the best experience while browsing it. By clicking 'Got It' you're accepting these terms.
Scientists estimate that more than 25,000 elephants are being killed for their ivory every year. If that pace continues, elephants could be extinct across much of Africa within our lifetimes.

The Nature Conservancy is working with partners around the world on four main strategies to solve this complex crisis:
1. Increase Security
The conservancy is helping train and equip heroic wildlife rangers to be able to patrol millions of square miles of elephant habitat.
2. Secure Habitat
Elephants can travel up to 30 miles a day in search of food and water, so they need a lot of space. The conservancy helps protect large, connected landscapes and works with partners to implement creative solutions, such as building a highway underpass.
An African elephant with Mount Kilimanjaro in the background.The Nature Conservancy in Africa
3. Reduce Demand
Most illegal ivory is sold in China, where many consumers are unaware of its origins. The conservancy is mobilizing some of the country's most influential leaders to educate consumers and clean up the online marketplace.
4. Gain Local Support
The conservancy works with partners to ensure that elephants are worth more alive to the people living alongside them, such as by providing tourism-related job opportunities.
This World Elephant Day, you can Join the Herd here and commit to ensuring a brighter future for elephants in Africa.

Related Articles Around the Web
By Giulio Boccaletti
Defending homes and businesses from flooding is an expensive business. After catastrophic inundations in the north of England, the British Government has increased spending on flood defenses by $1 billion. South Carolina, hit by October floods that left 40,000 people without clean drinking water, will spend $190 million to cover the damage the disaster caused. These sums would be dwarfed by requirements in Asia. In South Asia alone 200 million people are exposed to flood hazards, with Pakistan losing 4.75 percent of its GDP every year to flooding.
Already the most destructive and deadly of all natural disasters, science tells us that flooding events will increase in frequency and intensity with climate change. Meanwhile population pressures will continue to see more and more building in low-lying coastal areas and flood plains. Investment in adequate defenses will need to grow massively to protect against this advancing threat.
The engineering challenge comes when excess water, usually from too much rainfall or melting snow, flows where and when people do not want it. "Grey infrastructure"—walls, barriers, dams, dikes, levees, tunnels and drains—is the traditional solution but cannot offer sufficient protection. If you bottle up the power of a river and the levees burst, there is often far greater devastation than if the river followed its natural course. We have seen this many times, going back at least to the great Mississippi floods in 1927.
On April 15 that year, heavy rains swelled the river to a massive size and the levees started to break. Over the next few weeks the entire levee system gave way, inundating more than 23,000 square miles of land and displacing hundreds of thousands of people. About 250 people died. After much soul-searching, a new era of adaptive management shifted focus from levees to include floodways and tributary management. This allowed strategic floodplain areas to fulfill their original purpose of absorbing excess water. In 2011 and then again last month when floods levels in certain reaches of the Mississippi surpassed 1927 records, hundreds of homes and businesses were damaged or destroyed. But the adaptive management held, saving cities downstream from far worse.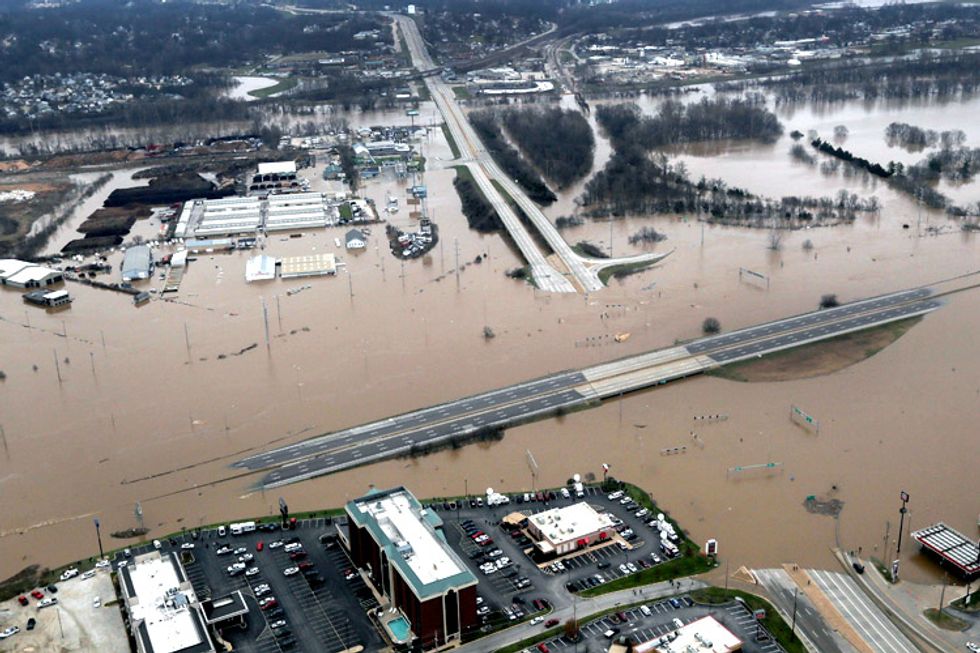 Despite this success, natural flood defenses remain poorly understood and rarely deployed around the world even though they are often cheaper than concrete. But change is afoot. Holland, a country whose existence depends on flood prevention, has decided that natural defenses can be cheaper and more effective than grey infrastructure. The Dutch are now investing in setting aside polders to give rivers room to flood.
In the city of Pickering in northern England, research by universities and others prompted community investment in hillside reforestation to slow hillside run-off as well as natural catchments to hold back water. This winter these efforts succeeded in preventing the city from being flooded, while others in the area were inundated. Parliamentary hearings and hints from the Environment Agency indicate that natural flood defenses are gaining in currency. There is still no systematic approach in the UK to their deployment, however.
Natural flood defense measures are a huge missed opportunity, in developed countries and developing. Innovative approaches to funding can align economic interests such as agriculture or property development with flood prevention measures. This is all consistent with integrating Disaster Risk Reduction into development policy and the United Nations' Sustainable Development Goals (SDGs), now known as Agenda 30.
Better use of green spaces in cities is an exciting innovation. Washington, DC has a massive problem with rain runoff which overloads its sewers and dumps up to 3.2 million gallons of contaminated water into its rivers every year. Complementing a new $2.6bn tunnel system, a market in tradable "retention credits" has been set up to encourage property owners and developers to make green surfaces more permeable so that excess water sinks into the ground and never reaches the river. This model could easily be replicated as a flood prevention measure in affected cities.
Climate change, population growth and economic expansion are all incentives to move faster towards blending gray infrastructure with natural solutions and green finance. Overcoming vested interests such as construction companies and local politicians, for whom grey infrastructure is still the reflex response, can be challenging. But in doing so, we could save thousands of lives, spare millions from the scars of destruction and boost economies around the world increasingly prone to the vagaries of climate change.
YOU MIGHT ALSO LIKE
Surgeon General's Warning: We Must Act on Climate
6 Colorado Teenagers File Appeal in Fracking and Climate Lawsuit
Mark Ruffalo: TPP Would Fuel Climate Chaos and Empower Corporate Polluters
Apple, Google, Amazon and Microsoft File Amicus Brief in Support of the Clean Power Plan
EcoWatch Daily Newsletter
The Nature Conservancy, a leading not-for-profit organization dedicated to conserving the Earth's lands and waters, has announced the finalization in Seychelles of the first ever debt swap aimed at ocean conservation and climate mitigation programs. The deal increases protection for the country's waters from less than 1 percent to more than 30 percent and supports the creation of the second largest Marine Protected Area in the West Indian Ocean.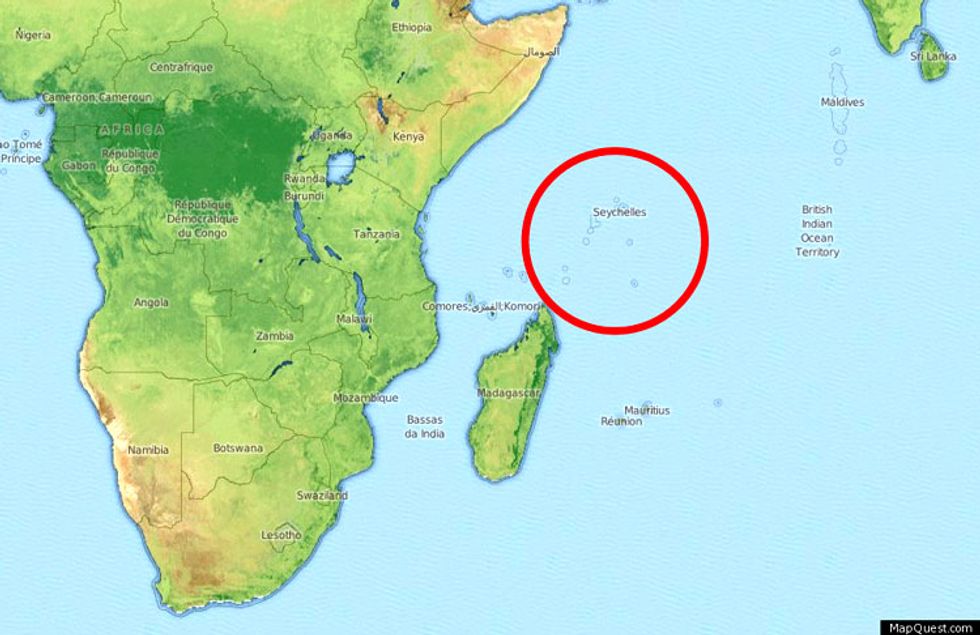 "The Seychelles government has committed to protect more than 400,000 square kilometers of ocean through marine resource management over the next five years," Matt Brown, The Nature Conservancy's Africa conservation director, said. "This deal is a significant milestone towards that goal and is a model for ocean conservation commitments worldwide."
This deal was made possible through a partnership with the Seychelles Ministry of Finance, support of debt-holding nations including France, and grants from private organizations led by the Leonardo DiCaprio Foundation.
The Nature Conservancy provided a low interest loan of $21.4 million and helped secure an additional $5 million in private grants from the Leonardo DiCaprio Foundation with additional support from the Waitt Foundation, Oak Foundation, China Global Conservation Fund, Jeremy and Hannelore Grantham and the Turnbull Burnstein Family Charitable Fund and others.
"I'm proud my foundation is partnering with Seychelles and The Nature Conservancy on this innovative project that will protect this vital ocean habitat and fragile marine life," Leonardo DiCaprio, chairman of the Leonardo DiCaprio Foundation, said. "We champion projects like this one across the globe that use cutting edge methods in conservation and environmental protection. This deal will enhance food security for the local people of Seychelles, help mitigate the effects of climate change on their low lying island home, and protect the surrounding rich ocean ecosystems for future generations."
Under the leadership of Seychelles President James Michel, the country joins a growing group of countries which have made unprecedented commitments to ocean conservation. Over the past two years, the governments of Palau, New Zealand, Chile, Kiribati, the United Kingdom and the U.S. collectively protected several million square kilometers of the world's oceans.
"Our future is only as healthy as the ocean that surrounds us. All nations of the world—whether large or small—must take responsibility to better manage our oceans," Michel said. "Through this debt swap we are mobilizing additional resources to both protect the most sensitive and vulnerable marine resources while also embracing the full potential of our blue economy."
The transaction restructures approximately $25 million of Seychelles debt, reducing the country's financial burdens and strengthening the integrity of its conservation programs. Under the terms of the deal, debt payments will be redirected to a new independent, locally-led organization called the Seychelles Conservation and Climate Adaptation Trust, which will oversee the marine conservation and climate adaptation efforts.
The Seychelles is an archipelago of 115 islands in the Western Indian Ocean that is vulnerable to sea level rise, as well as changing temperatures and ocean acidification. Seychelles is 99 percent ocean, and its "blue economy" is built on a productive tuna fishery and ocean-based tourism.
YOU MIGHT ALSO LIKE
Atlantic Salmon Is All But Extinct as a Genetically Eroded Version of Farmed Salmon Has Taken Over
10 Stunning Images Show Human's Huge Impact on the Earth
Ocean 'Artivist' Creates Breathtaking Coral Reef Sculptures
February Smashes Earth's All-Time Global Heat Record by a Jaw-Dropping Margin