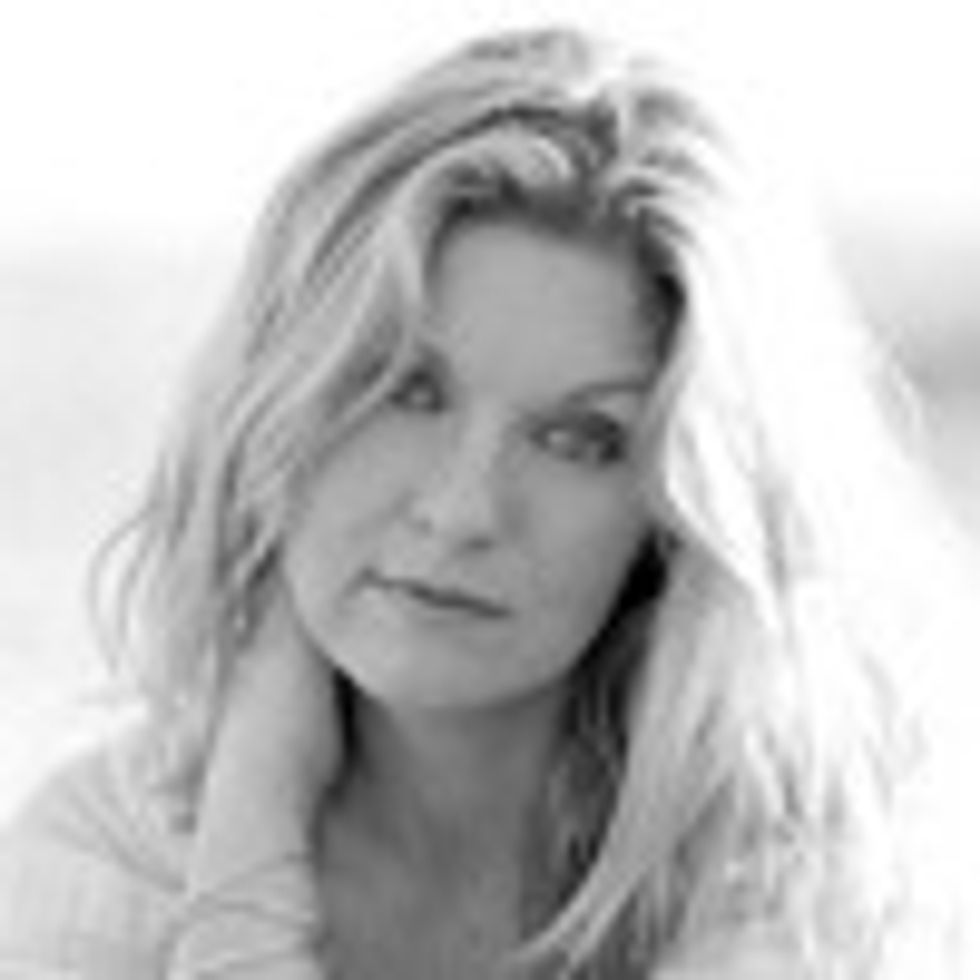 and from my body
grow the trees
you chop down
with you careless acts
I am ocean
for from my womb
all beings are birthed
I am desert
my long, voluptuous dunes
now burnt to drought
by August sun
my blood
the dyeing rivers
you pollute
with discarded greed
and selfish denial
my breasts
are sacred mountains
climbed for your egos sake of reaching the top
your summit
my nipple
without soft, tenderness of touch
that is required for such a holy journey
you, who call me home
I am not something to be bought or sold
I am alive
and in the eyes of every living creature
you will find me
their mother
mirrored back to you
do you dare look?
can you hold my gaze?
while you run your fingers through my sunlit hair of wheat at harvest?
that same nourishing grain you paint with poison for your benefit?
and do you care?
when you stain the path of this delicate wrist as you wind your way along my enchanted forest of pine?
you, my child,
who call yourself king
have scratched my skin raw
etching your name across virgin land
dark bruises mark my thighs
as you drill into the deepest marrow of these bones
searching for more gold
more silver
more of my life giving waters
you continue to ask for more
more of my precious milk
more of my cherished stone
you always want more
and I give it
again and again and again
I give
but now, my pets
I have run dry
I crack, I moan and I quake
I break open in pain
I am rain
I burn, I flame, I heat
I erupt with the force of my grief
and then
I cry
for days and days and days
I cry
and you, my dears
still look to my husband's heavens
asking why
YOU MIGHT ALSO LIKE
Scuba Divers' Haunting Photos Show Devastating Impact of Ocean Trash on Marine Life
Patagonia Documentary Captures Decades-Long Battle to 'Keep Jumbo Wild'
5 Best National Parks to Stargaze
EcoWatch Daily Newsletter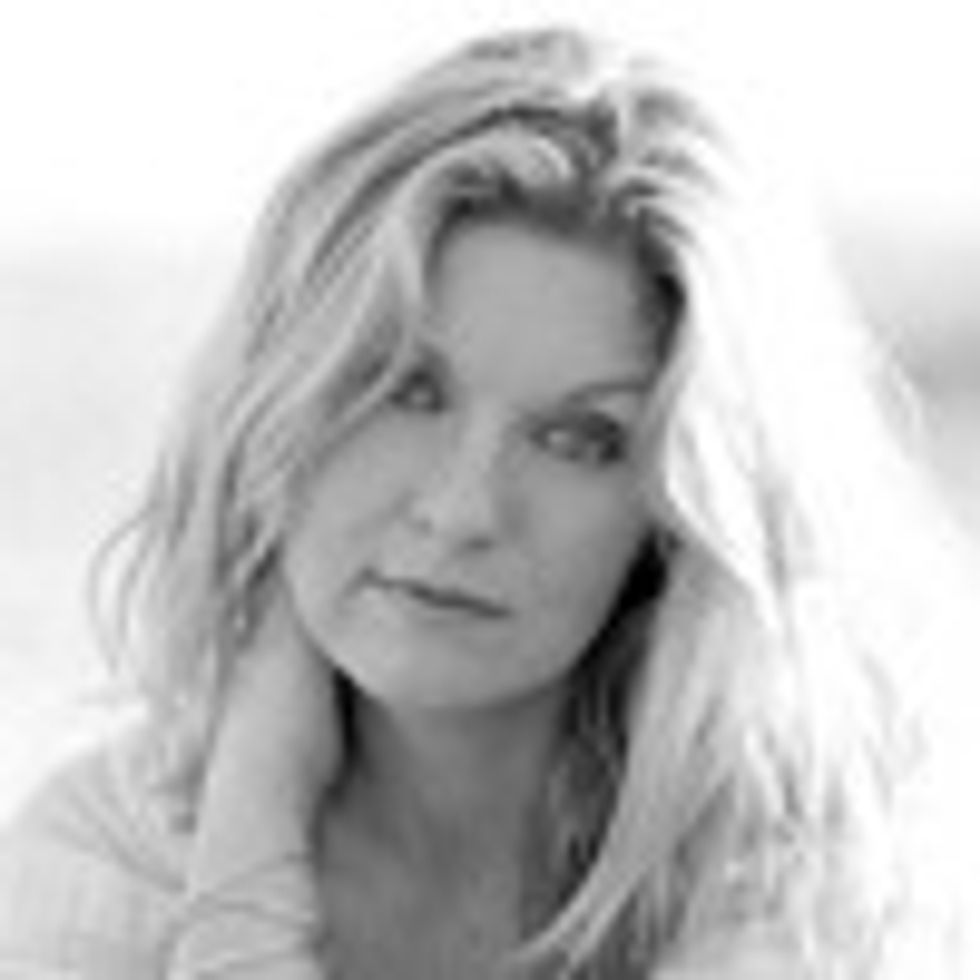 palm to palm
palm to paw
paw to earth
earth to root
root to trunk
trunk to branch
branch to wing
wing to petal
petal to wind
wind to breath
breath to life
life to body
body to earth
earth into body
body receives life
life as breath
breath exhales wind
wind touches petal
petal offers wing
wing embraces branch
branch reaches trunk
trunk connects root
root feeds earth
earth kisses paw
paw touches palm
palm holds palm
this is the circle
no beginning
no end
YOU MIGHT ALSO LIKE
David Suzuki: Cecil the Lion's Killing Shines Spotlight on Barbaric Trophy Hunting
Slaughter of Pilot Whales Draws Global Outrage
The Battle to Save the Endangered and Heavily Poached Pangolin
seed.com
You can't discount the importance of your gut health. Research shows that the microbiome within your digestive system has a disproportionate impact on how well your whole body functions.

Unfortunately, bad diets, the overuse of antibiotics, and other stressors mean many of our digestive systems are in trouble. Probiotic supplements claim to solve this problem by replenishing your gut with the healthy bacteria it needs for optimal functioning. Here, we'll analyze the popular probiotic brand Seed to determine whether its supplements are worth taking.
How We Review Probiotics
Whenever we review a probiotic supplement, we evaluate six specific categories.
Number of active strains - How many types of bacteria are included?
AFU (Active Fluorescent Units)/ CFU (Colony Forming Units) - These units of measurement tell you how many billions of bacteria are estimated to be within each supplement dose.
Storage Requirements - Some probiotics are shelf-stable, while others require refrigeration.
Ingredient Transparency – does the company disclose where it sources its active strains and provide clinical research for their efficacy?
Value - How are the probiotics priced? Can you purchase them without an auto-ship program?
Sustainability - Does the company show ways its supplements are better for the environment through sustainable ingredient sourcing or packaging?
Let's evaluate these criteria for Seed.
About Seed Probiotics
Seed is an e-commerce supplement brand with a single product—the DS-O1 Daily Synbiotic probiotic. The company got its start in 2018 when cofounders Ara Katz and Raja Dhir determined that the current probiotic supplements available weren't hitting the mark.
Katz's experiences of pregnancy and breastfeeding as a new mom led her to develop a deeper appreciation of the body's microbiome and its role in overall health. She joined forces with Dhir, who had the scientific experience to understand what could be improved within the probiotic industry.
Together, they strove to create a supplement that "raised the bar on bacteria" by giving the body what it needed for all its systems to operate most effectively. They collaborated with a large team of entrepreneurs, artists, and scientists to develop a probiotic known as DS-01 Daily Synbiotic.
The Seed DS-01 Daily Synbiotic
seed.com
Active Strains - 24
AFU - 53.6 billion AFU
Storage Requirements - Shelf-stable for 18 months after opening
Ingredient Transparency - Clinical data available for each strain
Sustainability - First order ships in reusable glass canisters and subsequent orders arrive in compostable biofilm.
Value - $49.99/60 supplements (30-day supply subscription)
The DS-01 Daily Synbiotic is a broad-spectrum probiotic that combines 24 probiotic strains with a non-fermenting prebiotic concentrate of Indian pomegranate for better delivery. Of these strains, 23 are human-derived, and one is isolated from fruit and added to promote healthy cholesterol levels.
These strains work synergistically to support the 38 trillion bacteria that make up your microbiome. They will purportedly help the body digest food, minimize inflammation, and better synthesize nutrients.
This supplement contains four distinct probiotic blends:
Digestive Health/ Gut Immunity/ Gut Barrier Integrity: 37.0 Billion AFU
Dermatological Health: 3.3 Billion AFU
Cardiovascular Health: 5.25 Billion AFU
Micronutrient Synthesis: 8.05 Billion AFU
(See strain-specific studies here)
How It Works
With these multiple strains, the company claims to take a 'Microbe-Systems Approach' through microbes that impact specific physical functions beyond the digestive system. These include skin and heart health, better immune system functioning, and micronutrient synthesis.
In other words, DS-01 goes beyond digestive issues to support full-body health. The company claims it's even one of the first probiotic formulations able to synthesize folate and increase its production.
Seed's DS-01 Daily Synbiotic probiotic also stands out with its delivery system. The supplement utilizes "nested capsule technology" along with a patented algae delivery system. This two-in-one capsule design houses the probiotic formula within a prebiotic casing made from Indian pomegranate to ensure these fragile bacteria survive both sitting on store shelves and the perilous journey through stomach acid to your colon.
Through this method, Seed claims to average a 100% delivery rate of the probiotic's starting dose to your colon. According to internal testing, DS-01 probiotics will exceed the living cell counts listed on the label even after ten days of constant 100º F exposure.
Usage Instructions
Adults can take two Seed probiotic supplements per day, preferably at the same time. It's best you do so on an empty stomach to limit the capsule's exposure to digestive enzymes that start to break it down. However, those with sensitive stomachs may want to eat something first. While you'll get optimal results from taking the supplements daily, it's not a problem if you occasionally skip one.
If you're new to probiotics, start by taking one per day for the first three days and then increasing your dosage to two per day. You may feel its effects on your digestive system within 48 hours, though long-term improvements to the cardiovascular system take more time and might not be noticeable to you.
Seed probiotics don't need require refrigeration. They are shelf-stable for 18 months at temperatures up to 78℉ and are safe to take when expired. Just note that the company can't guarantee their potency at this point.
How to Buy
Seed DS-01 Daily Synbiotic probiotics are only available on a subscription basis. They cost $49.99 per month and ship free throughout the US (international orders include a $10 shipping fee).
You will receive a 30-day supply (60 capsules) when you order through the company website, and the first order includes a reusable glass canister and travel vial. Each subsequent order arrives in compostable biofilm so you can transfer the capsules to the reusable ones.
All first orders are covered by a 30-day risk-free trial, during which you can return the probiotics for a full refund. It's possible to cancel the subscription at any time by contacting customer service at [email protected].
Note: At publication, these probiotics were sold out. They are available for pre-order and expected to ship again in 2-4 weeks.
What We Like About Seed
As a product within the largely unregulated supplement industry, Seed broad-spectrum probiotics earn major points from us for both transparency and abundant clinical research. The company shares detailed information about every bacterial strain within the supplement and links out to the scientific studies highlighting their effectiveness.
Customer reviews on Facebook and other review sites show that Seed probiotics work as described for many users. Some shared they experienced positive improvements in their digestive system within 48 hours and noticed better-looking skin within a month.
Those with allergies or food sensitivities will also appreciate these supplements are soy-free, vegan, gluten-free, dairy-free, corn-free, and free of binders and preservatives.
From a consumer standpoint, Seed makes taking probiotics simple. The shelf-stable formula means you won't have to store them in the fridge, and each 30-day supply is guaranteed to remain viable for 18 months after opening. Likewise, the nested capsule delivery system should improve how many billions of bacteria make it into your digestive system intact.
Equally noteworthy, we love Seed's commitment to environmental sustainability. By sending each customer two reusable glass containers at the start of their subscription, the company minimizes the packaging waste for each subsequent order.
What We Don't Like
Despite these positives, Seed broad-spectrum probiotics have some downsides. To start, they are pricier than many competitors. You will pay $1.66 per day's dose, which is more than some want to pay for supplements.
It's also not possible to try them without committing to a monthly subscription. While it will take several weeks or longer to start noticing their effects, some customers might not want to be locked into an auto-ship program so early in the experimenting process.
Likewise, some customer reviews complained of unexpected side effects such as breakouts and rashes. It's not clear whether these went away for users after a few weeks of use.
Finally, it's currently only possible to pre-order these supplements. If you're dealing with digestive distress today, you may want to try a probiotic brand that's available right now for faster relief.
Seed Safety & Side Effects
Seed DS-01 Daily Synbiotics are considered safe for adults over 18. Each supplement is vegan and free of common allergens like gluten, dairy, soy, and corn. They have undergone extensive third-party testing and adhere to the highest global regulatory standards for safety.
As with all probiotics, you might notice unpleasant side effects when you start taking them. Many people experience bloating, increased gas production, constipation, and other gastrointestinal problems for the first few days.
This can be discouraging, as many users take probiotics precisely to combat these symptoms in the first place. However, your system should adjust to the new bacteria within two weeks, and this digestive distress should diminish accordingly.
The DS-01 Daily Synbiotic is classified as safe for women who are pregnant and breastfeeding, although the company recommends speaking with a medical professional before starting them. As will all probiotics, you should not take these supplements if you have a weakened immune system, recently underwent surgery, or if you have a serious illness. Speak with your doctor before starting any dietary supplement if you have concerns or questions.
Takeaway: Are Seed Probiotics Worth It?
The Seed DS-01 Daily Synbiotic is well-formulated and shows clinical evidence of improving your gut biome for far-reaching health benefits. The company solves the tricky problem of selling a live product with its innovative delivery system that keeps the bacteria within the supplement safe both on the shelf and through the digestive process.
If you are dealing with digestive problems, or are looking for a way to improve your general health, then this broad-spectrum probiotic might be one worth trying.
Just keep in mind that you might feel worse for a few days before the microbes will take full effect in your gut and that giving it a try means you are committing to a monthly subscription.
Lydia Noyes is a freelance writer specializing in health and wellness, food and farming, and environmental topics. When not working against a writing deadline, you can find Lydia outdoors where she attempts to bring order to her 33-acre hobby farm filled with fruit trees, heritage breed pigs, too many chickens to count, and an organic garden that somehow gets bigger every year.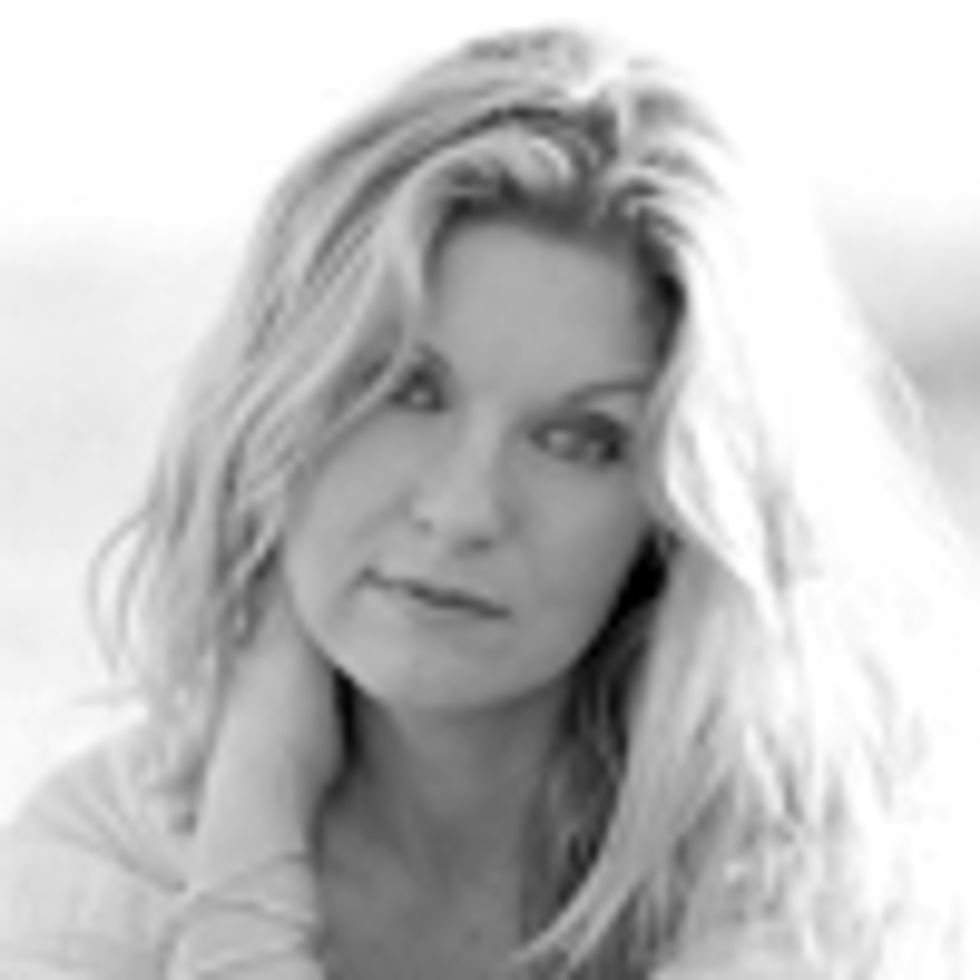 everything around me is dying
brown, brittle, scorched
no rain

and my skin
my skin is blistering, too

i am on fire in this heat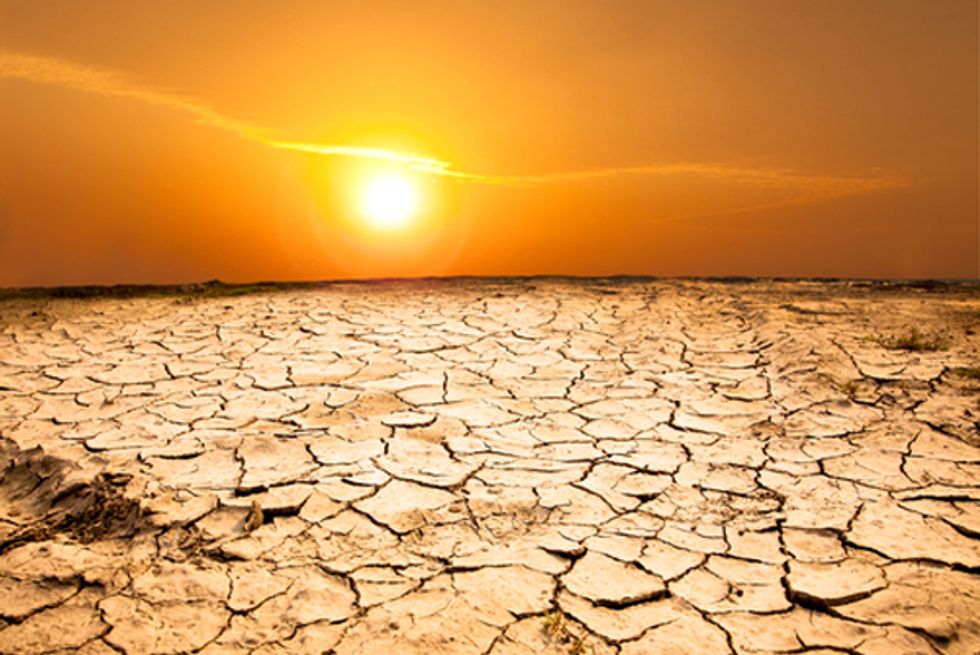 Photo credit: Shutterstock
i cannot fight these unforgiving flames
or run from their winning sun

i must lay down my sword of complaints, my luxuries of discomfort
and step to the center of the fire

go straight into the pain
the midwife said to me in labor
do not pull away from it

so now i must dare to melt

what does it want from me? this relentless triple digit number
and what must be burned? i ask with each rising degree

beads of sweat, an offering to thirsty Earth
trickle down my chest
like beads from an old necklace that held the promises of dreams
now broken
scatter to the floor in a give away of hope

i am a dry, crackling leaf
falling from my tree into this claiming fever of the land
unable to hold on until my moment of gold, autumn glory
the purpose of my September

but with no moisture
i am weak
and i am done
surrendered finally to this alchemy of heat
i float slowly toward a dusty field of graves

and bow down in prayer for my brothers and my sisters across the globe
who live in places where these temperatures have become the normal
countries where even drops of water can be sparse and toxic
and a way out may no longer be possible

what will it take to ease their pain?
YOU MIGHT ALSO LIKE
Scientists Find Extreme Weather Events Fueled by Climate Change
Climate Change Linked to Spread of Lyme Disease