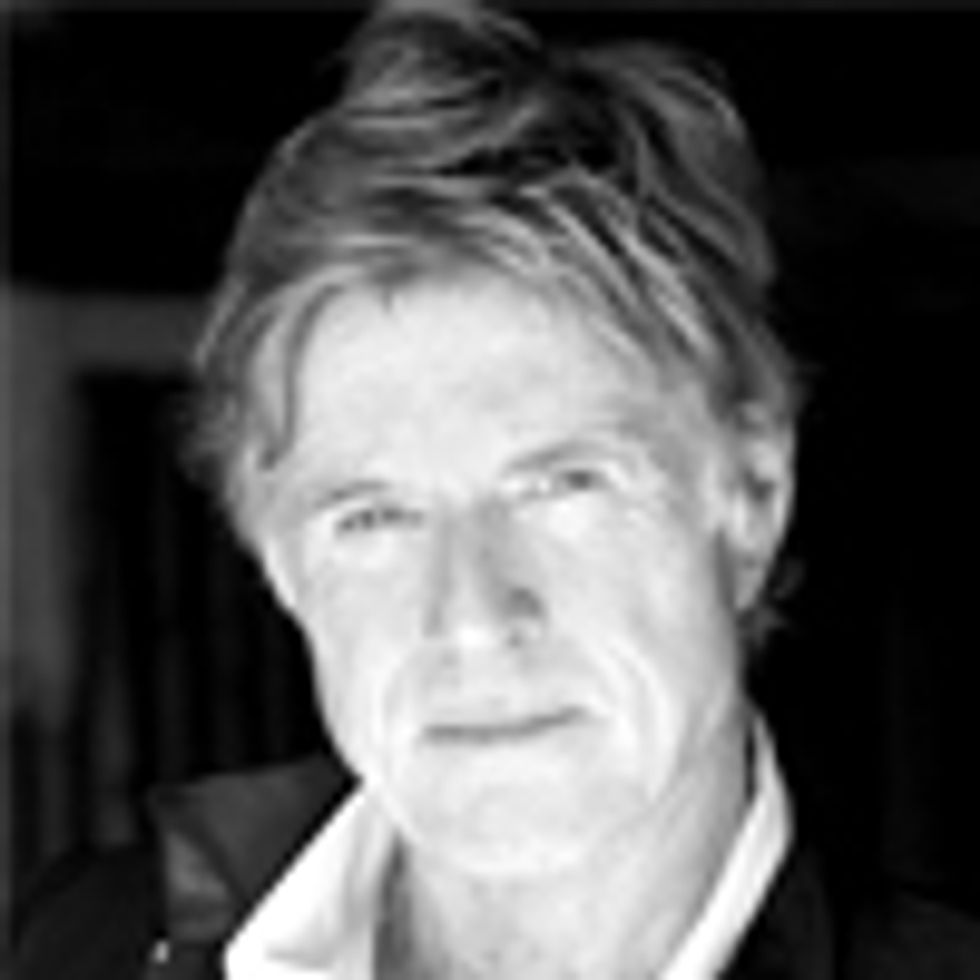 Four years ago this week, BP's Deepwater Horizon drill platform exploded. Eleven workers died that day. Their bodies were never found. Over the next 87 days, 210 million gallons of oil gushed into the Gulf of Mexico. It fouled fishing grounds, ravaged the coastline, and shut down tourism. The world got an ugly look at some of the terrible hidden costs of fossil fuels. Spill-related health problems plague the people and the wildlife of the Gulf to this very day.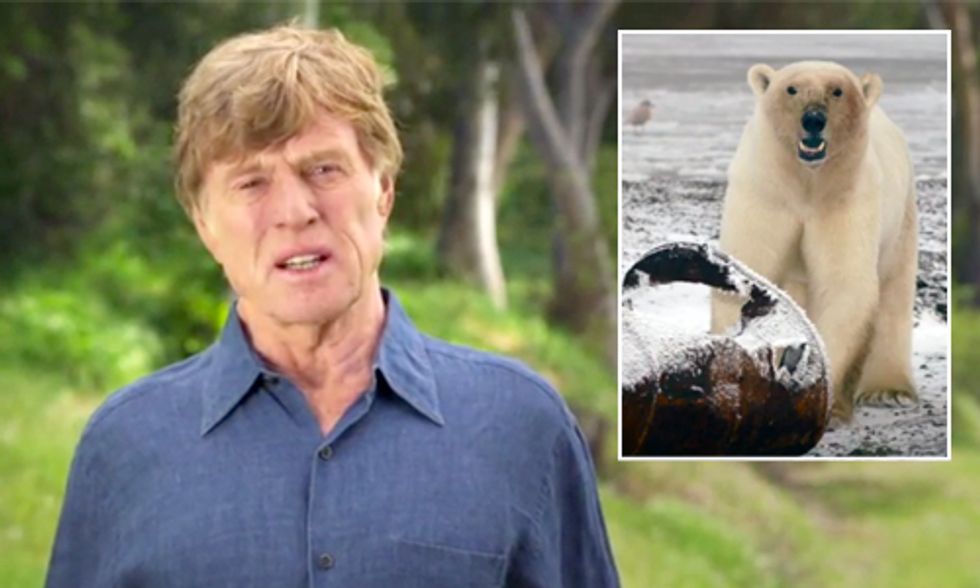 I'm calling on all Americans to stand up to Big Oil by asking President Obama to ban oil drilling in the Arctic and lead the way to a future powered by 100 percent clean energy.
I personally hoped that we, as a nation, would quickly learn from this tragedy and move swiftly to prevent a repeat disaster in our most vulnerable coastal environments. So it boggles the mind that Shell Oil is still determined to drill in one of the most fragile and remote ecosystems on Earth: the Arctic Ocean—the last bastion of America's polar bears, endangered bowhead whales and other rare wildlife. For Native Alaskans who live along the coast, this ocean has been the source of their food security and a way of life since time immemorial.
It's sheer madness to drill in the Arctic—in treacherous conditions of gale-force winds, 20-foot seas, sub-zero temperatures, shifting currents—and for eight months of the year—solid pack ice. If the oil industry was utterly unprepared for a blowout in the balmy Gulf of Mexico, how in the world can we trust them in a treacherous environment like the Arctic? Nobody knows how to clean up oil there, even during the open water season. And once the ice and long Arctic night close in, there'd be zero hope of plugging a blow-out or containing a spill.
Those harsh conditions also guarantee human and mechanical error. During a disastrous 2012 attempt at Arctic drilling, Shell Oil experienced fires, leaks, slipped anchors, emergency gear that was "crushed like a beer car," and a 30-mile iceberg that sent its ships fleeing.
A just-released Coast Guard report says Shell's reckless and failed attempt to tow its Arctic Ocean drill rig in 2012 was riddled with poor planning and judgment—and involved numerous potential violations of the law.
Then, a couple of months ago, the Arctic caught a huge break. A federal appeals court ruled that in 2008, when the government approved drilling there, it wildly underestimated the risks of spills and other hazards. That has stopped all drill efforts for now. And it's created a golden opportunity for President Obama to chart a new course by putting the Arctic completely off-limits to Shell and every other oil company—for good.
It also sets the President up to lead the fight against climate change. Left to their own devices, oil companies will drill and unleash every last bit of carbon-polluting crude they can get their hands on. Just two weeks ago ExxonMobil said it "takes the risk of climate change seriously," but that they'd go right on digging and burning all their oil reserves.
To be blunt, that is crazy talk. There's a clear scientific consensus that pumping that much carbon into the atmosphere will change life on Earth as we know it.
That's why I made this video, calling on all Americans to stand up to Big Oil by asking President Obama to ban oil drilling in the Arctic and lead the way to a future powered by 100 percent clean energy. Please make your own voice heard at DemandCleanPower. But don't delay. In a court filing last week, Shell indicated it's counting the days till it can get back into the Arctic. We have to make sure that never happens.
——–
YOU ALSO MIGHT LIKE
ExxonMobil Ignores IPCC Warning, Vows to Burn All Oil Reserves
4 Sources of Carbon Pollution That Would Dramatically Alter World's Climate
20 Cities Shining Brightest With Solar Energy
——–
EcoWatch Daily Newsletter
Lorena Canals
Rugs add a cozy aesthetic to the home, but they can also contribute to toxin exposure if you're not careful when shopping around. How do you find the best sustainable rugs in a world where almost everything is mass produced with questionable chemicals involved?
There is a lot to consider in the search for a nontoxic rug you hope was ethically made. That's especially true in a time where we are reevaluating our environmental impact every day. We rounded up four of the best sustainable rugs for any area of your home, from your living room to your outdoor space. Read on to learn more.
Best Sustainable Rugs: Our Recommendations
Each product featured here has been independently selected by the writer. Learn more about our review methodology here. If you make a purchase using the links included, we may earn a commission.
Why Switch to a Sustainable, Nontoxic Rug?
Many people want to secure an area rug in the most affordable, fastest and easiest way. However, that often leaves your choices limited to rugs that are most likely not sustainably or ethically made.
Most ordinary new rugs and carpets contain harmful chemicals called volatile organic compounds, or VOCs. They can off-gas for up to five years, emitting VOCs in your home and causing short- and long-term health issues including headaches, dizziness, liver and kidney damage, and even cancer in animals and humans. An eco-friendly rug choice avoids these adverse health effects.
You may also wonder why you need a special cleaner filled with questionable chemicals for a rug. In some ways, you end up spending more money over time on a synthetic rug that ends up in the landfill.
By choosing home decor products made from sustainable materials, you can make a positive impact and promote a kinder and healthier planet.
Full Reviews of Our Top Picks
How to Choose the Best Sustainable Rug

There are a few factors to consider when purchasing the best sustainable rug for your home:
Natural fibers: What material is the rug made out of? When looking for nontoxic rugs, choose natural fibers like organic cotton, jute, wool and sisal. Agave sisalana is the botanical name for sisal, which is native to southern Mexico. Many fruit plants also make cozy natural textile materials in place of genetically modified cotton.
Material harvesting and manufacturing: Was the material ethically harvested? Was the rug sustainably made? Is it an ethically made rug? Was the rug treated with any chemicals?
Cost: A handmade rug understandably costs more than a mass-produced one. However, you should also shop around and stay within budget.
Style: Many natural fiber and sustainable rugs are varied and unique in design. Have a look in mind when shopping for an organic rug to ensure you will be happy with the aesthetic.
Note that some natural fibers, like jute, can shed and may tend to unravel lightly in some areas over time. That's the nature of the material.
Frequently Asked Questions: Best Nontoxic Rugs
How do you know if a rug is toxic?
A rug's surface can consist of natural fibers. However, many don't consider that the rug's backing and underlay padding could contain toxic materials. All parts of the rug should be produced with natural materials. Unfortunately, you may also find hidden toxins in the form of formaldehyde, stain deterrent treatments and flame retardants on the surface of the rug.
Are jute rugs environmentally friendly?
Yes, jute rugs can be very environmentally friendly. Jute is a sturdy natural fiber that many consider to be one of the most eco-conscious materials out there. Jute comes from a tropical plant and is both recyclable and biodegradable. Jute fibers are spun into durable threads to create such products as twine, mats and rugs.
Are handwoven rugs ethical and sustainable?
It is ethical to purchase from a craftsperson who used their skills and traditional practices to thoughtfully make a beautiful and sustainable rug. However, many products that are labeled "sustainable" can still be produced unethically and illegally via child labor and human rights violations. A good resource to check is Amnesty.org, which recently discovered human rights violations by larger U.S. companies in the production of "sustainable" palm oil.
Research each product and manufacturer across various platforms, always checking reviews and non-biased news sources. Where possible, purchase ethical rugs from craftspeople directly. Local maker collectives and arts organizations are great places to start.
How do you clean a natural fiber rug?
Drenching a natural fiber rug with wet shampoo or steam can cause damage and discoloration. Spot-clean natural fiber rugs with a mild detergent, or use club soda for acidic stains.
Routinely sweep or vacuum your rugs lightly, using a rug beater as appropriate. You can also buy a dry cleaning powder that is compatible with natural fiber rugs. Simply sprinkle this powder on the rug and vacuum it up. Take more heavily soiled rugs to a green dry cleaner if care instructions allow.
With fair labor practices and ethical standards in place, a rug made of natural fibers is a much more eco-friendly option than a rug made with toxic chemicals. Be wary of companies that greenwash their marketing with sustainability claims they fail to deliver on.
Where possible, consider handcrafted rugs when shopping for a rug for your home. It's much easier to verify sustainability, and you support a talented individual and the local economy with your purchase.