Most clothing—including those for children—are made of non-organic cotton that has been sprayed with toxic chemicals.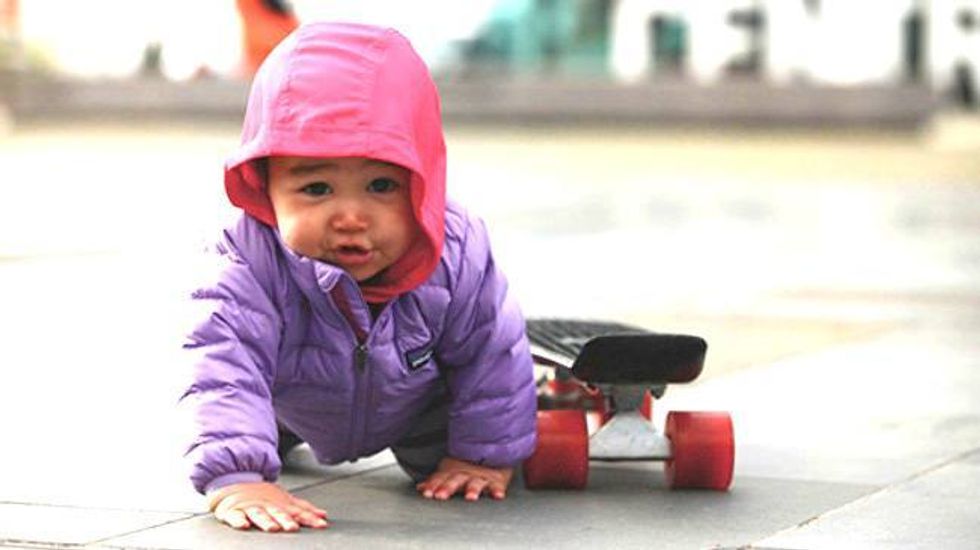 In fact, more than 10 percent of the world's insecticides and 25 percent of pesticides are used in cotton production, according to Green America. While a washing method may remove some pesticides from clothing, many more chemicals are added during processing. Further, pesticides sprayed on cotton plants can harm farm workers who inhale them and the Earth by leeching into the soil and groundwater, according to author Debra Lynn Dadd. Further, the highly toxic pesticide aldicarb is still commonly used on cotton fields in 25 countries including the U.S., according to the Organic Trade Association.
The news isn't any better when it comes to clothing materials other than cotton. Synthetic fibers like polyester and nylon contain petrochemicals that create nitrous oxide, a greenhouse gas that contributes to global warming. Rayon, made from wood pulp, is treated with toxic chemicals such as sulfuric acid, considered a potential skin, organ and muscular-skeletal toxicant by the National Institutes of Health. Further, many conventional fabrics are coated with toxins to make them resistant to stains, fire and wrinkles.
Eco-friendly fabrics, including organic cotton, soy, hemp and those that have been certified as chemical-free, will help protect you, your children and the planet, not to mention farm and factory workers who produce the materials.
You can avoid exposing your children to all of these chemicals by purchasing sustainably made clothing from the companies mentioned below. You can also find a variety of organic and nontoxic kids clothing on digital storefronts including Green Baby Bargains, Green Pages and Ecoplum. Keep in mind that chemical finishes generally fade after washing clothes several times, so be sure to wash new conventionally-made clothes before wearing them.
The Swedish clothing company Hanna Anderson makes a nice selection of organic clothes for children with designs similar to those found at larger, mainstream retailers. You'll find an array of patterns and styles of pajamas and underwear for kids, including Disney PJs with a pattern from the hit film "Frozen" for girls and Star Wars PJs for boys. Children's sizes run from 10 months to age 12, so you can keep coming back for more. The selection for babies is even better—on the company's web site, you'll find onesies, bibs, diaper covers and baby blankets all made with organic cotton.
Patagonia has been manufacturing eco-friendly outerwear for decades. They have been committed to using only organic cotton since 1996. They've expanded their product line to include T-shirts, dresses, bathing suits and swimwear. Their products are made with 100 percent organic cotton, and their collections include items made of recycled polyester, traceable down taken from humanely-treated birds, fair trade certified fabrics and blue design-approved fabrics, which are manufactured using best practices in energy and water efficiency, water and air emissions. Their blue design sun protection tees and hoodies for kids are a great choice for summer wear to protect children from sunburns.
This New-Zealand company designs original clothing items for adults and children using all organic cotton, natural clothing dyes and pure wool sourced locally. Available for purchase on their website are T-shirts, tanks, bottoms, body suits, hats, hoodies and more with neutral tones for babies and children. With locations internationally, including the U.S., China and Europe, Nui Organics products have garnered attention from retailers throughout the world who are supporting their goal of making the clothing industry more environmentally-friendly.
YOU MAY ALSO LIKE
Look Out Cotton, These 3 Fruits Are Shaking Up the Textile Industry
Are You Flushing Your Baby Wipes Down the Toilet? Here's Why You Shouldn't
4 Types of Nontoxic, Eco-Friendly Cookware That's Safe for You and Your Family
EcoWatch Daily Newsletter
An eco-conscious education company and a botanical garden have teamed up to create a futuristic sustainable educational classroom for children in Pittsburgh, Pennsylvania. The thoroughly forward-thinking "living building" model for modular—or portable—classroom design will feature nontoxic materials, solar energy and water conservation.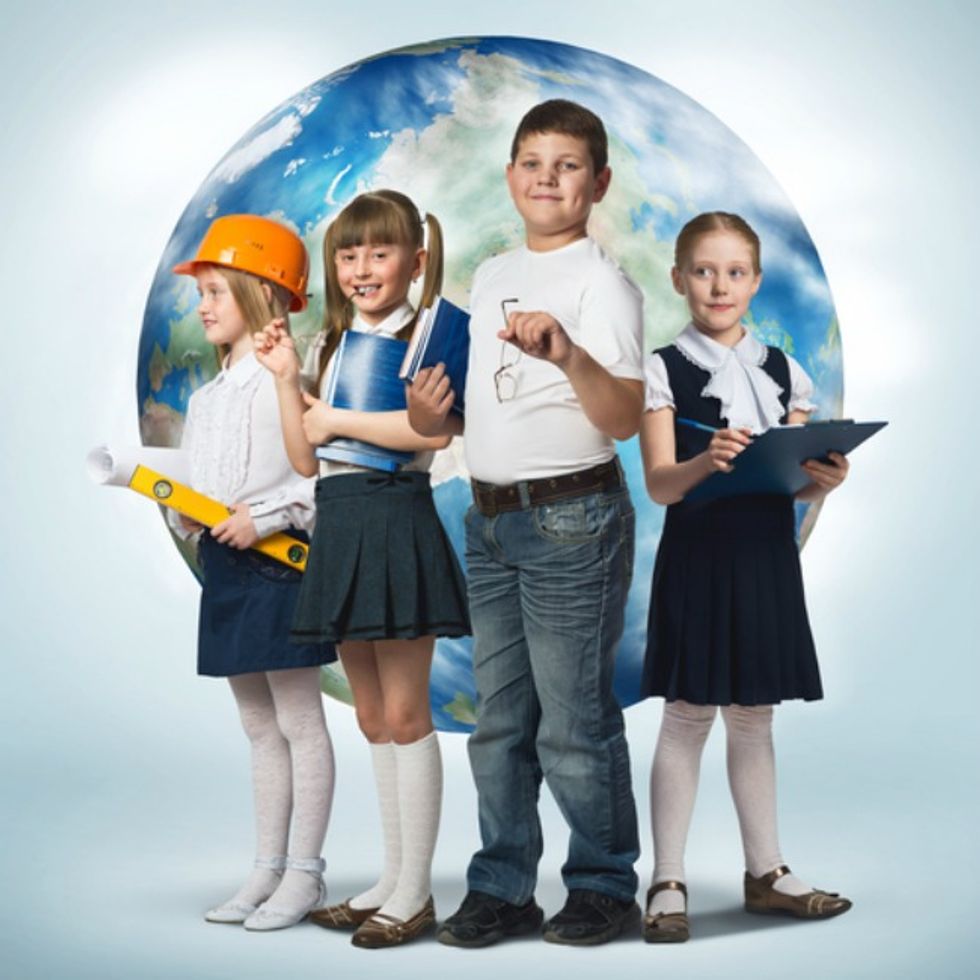 Photo credit: Shutterstock
The project is the brainchild of the Sustainable Education Every Day (SEED) Collaborative, an organization that designs sustainable school rooms for children around the world, and the Phipps Conservatory and Botanical Gardens, a non-profit steel and glass Victorian greenhouse in inner city Pittsburgh that promotes sustainable landscapes.
"We are very excited about our new SEED classroom and the opportunity to expand our programs for children," Phipps executive director Richard V. Piacentini told EcoWatch. "We are equally excited to demonstrate what a healthy learning environment looks like for kids, one free of toxic chemicals and one that provides lots of natural light and ventilation. Because the classroom was designed to meet the living building challenge, it is also net-zero energy and water."
Some of the innovative eco-friendly features include tubular skylights, solar panels, an energy recovery ventilator, a food-producing green wall, monitors that measure energy and water use, hand-pump sink, composting toilet and a cistern inside the building that holds fresh water.
Modular classrooms are becoming more common since they provide a quick building solution to house the growing population of school children. Some 260,000 modular classrooms are in use in the U.S. alone, according to SEED. Many of them are found to pose potential health risks to children due to poor ventilation and lighting, and high levels of toxins such as formaldehyde, flame retardants phthalates and volatile organic compounds in the building materials.
The new classroom model aims to prevent those health risks by providing a safe and educational environment for children to learn, according to SEED Collaborative executive director Stacy Smedley.
"Phipps has demonstrated leadership by being the first on the East Coast to embrace a SEED Classroom," she said in a press statement. "We are excited to be a part of Phipps' continued commitment to educating children and adults on the important role that the built environment should play in restoring planetary and human health. This space will be a hands-on learning laboratory, informing how we think about a Living Building designed classroom as a tool for education and engagement."
The new SEED classroom also has an educational goal: to teach kids more about science and math. In 2009, the U.S. Department of Education developed its signature Science, Technology, Engineering and Mathematics (STEM) in response to a call by educators to improve children's knowledge and test scores in these academic areas. The Phipps Conservatory will host science education programs in the SEED classroom that will teach kids how to operate and maintain the classroom using sustainable energy, water and planting.
Currently, one SEED classroom is in development at the Perkins School in Seattle, Washington, an 80-student independent elementary school for children.
The Rainforest Alliance and Facing the Future offer tips to educators on how to make their current classrooms more sustainable and promote sustainability education.
YOU MAY ALSO LIKE
How to Teach Kids About Sustainability 
Obama Sets Out to Fight Climate Denial in Classrooms, Museums, Bathrooms and Other Places
waterlust.com / @tulasendlesssummer_sierra .
Each product featured here has been independently selected by the writer. If you make a purchase using the links included, we may earn commission.
The bright patterns and recognizable designs of Waterlust's activewear aren't just for show. In fact, they're meant to promote the conversation around sustainability and give back to the ocean science and conservation community.
Each design is paired with a research lab, nonprofit, or education organization that has high intellectual merit and the potential to move the needle in its respective field. For each product sold, Waterlust donates 10% of profits to these conservation partners.
Eye-Catching Designs Made from Recycled Plastic Bottles
waterlust.com / @abamabam
The company sells a range of eco-friendly items like leggings, rash guards, and board shorts that are made using recycled post-consumer plastic bottles. There are currently 16 causes represented by distinct marine-life patterns, from whale shark research and invasive lionfish removal to sockeye salmon monitoring and abalone restoration.

One such organization is Get Inspired, a nonprofit that specializes in ocean restoration and environmental education. Get Inspired founder, marine biologist Nancy Caruso, says supporting on-the-ground efforts is one thing that sets Waterlust apart, like their apparel line that supports Get Inspired abalone restoration programs.
"All of us [conservation partners] are doing something," Caruso said. "We're not putting up exhibits and talking about it — although that is important — we're in the field."
Waterlust not only helps its conservation partners financially so they can continue their important work. It also helps them get the word out about what they're doing, whether that's through social media spotlights, photo and video projects, or the informative note card that comes with each piece of apparel.
"They're doing their part for sure, pushing the information out across all of their channels, and I think that's what makes them so interesting," Caruso said.
And then there are the clothes, which speak for themselves.
Advocate Apparel to Start Conversations About Conservation
waterlust.com / @oceanraysphotography
Waterlust's concept of "advocate apparel" encourages people to see getting dressed every day as an opportunity to not only express their individuality and style, but also to advance the conversation around marine science. By infusing science into clothing, people can visually represent species and ecosystems in need of advocacy — something that, more often than not, leads to a teaching moment.

"When people wear Waterlust gear, it's just a matter of time before somebody asks them about the bright, funky designs," said Waterlust's CEO, Patrick Rynne. "That moment is incredibly special, because it creates an intimate opportunity for the wearer to share what they've learned with another."
The idea for the company came to Rynne when he was a Ph.D. student in marine science.
"I was surrounded by incredible people that were discovering fascinating things but noticed that often their work wasn't reaching the general public in creative and engaging ways," he said. "That seemed like a missed opportunity with big implications."
Waterlust initially focused on conventional media, like film and photography, to promote ocean science, but the team quickly realized engagement on social media didn't translate to action or even knowledge sharing offscreen.
Rynne also saw the "in one ear, out the other" issue in the classroom — if students didn't repeatedly engage with the topics they learned, they'd quickly forget them.
"We decided that if we truly wanted to achieve our goal of bringing science into people's lives and have it stick, it would need to be through a process that is frequently repeated, fun, and functional," Rynne said. "That's when we thought about clothing."
Support Marine Research and Sustainability in Style
To date, Waterlust has sold tens of thousands of pieces of apparel in over 100 countries, and the interactions its products have sparked have had clear implications for furthering science communication.
For Caruso alone, it's led to opportunities to share her abalone restoration methods with communities far and wide.
"It moves my small little world of what I'm doing here in Orange County, California, across the entire globe," she said. "That's one of the beautiful things about our partnership."
Check out all of the different eco-conscious apparel options available from Waterlust to help promote ocean conservation.
Melissa Smith is an avid writer, scuba diver, backpacker, and all-around outdoor enthusiast. She graduated from the University of Florida with degrees in journalism and sustainable studies. Before joining EcoWatch, Melissa worked as the managing editor of Scuba Diving magazine and the communications manager of The Ocean Agency, a non-profit that's featured in the Emmy award-winning documentary Chasing Coral.
This month, the Union of Concerned Scientists (UCS) published an illuminating report—Fries, Face Wash, Forests—that reveals just how committed companies are to using palm oil responsibly in their products.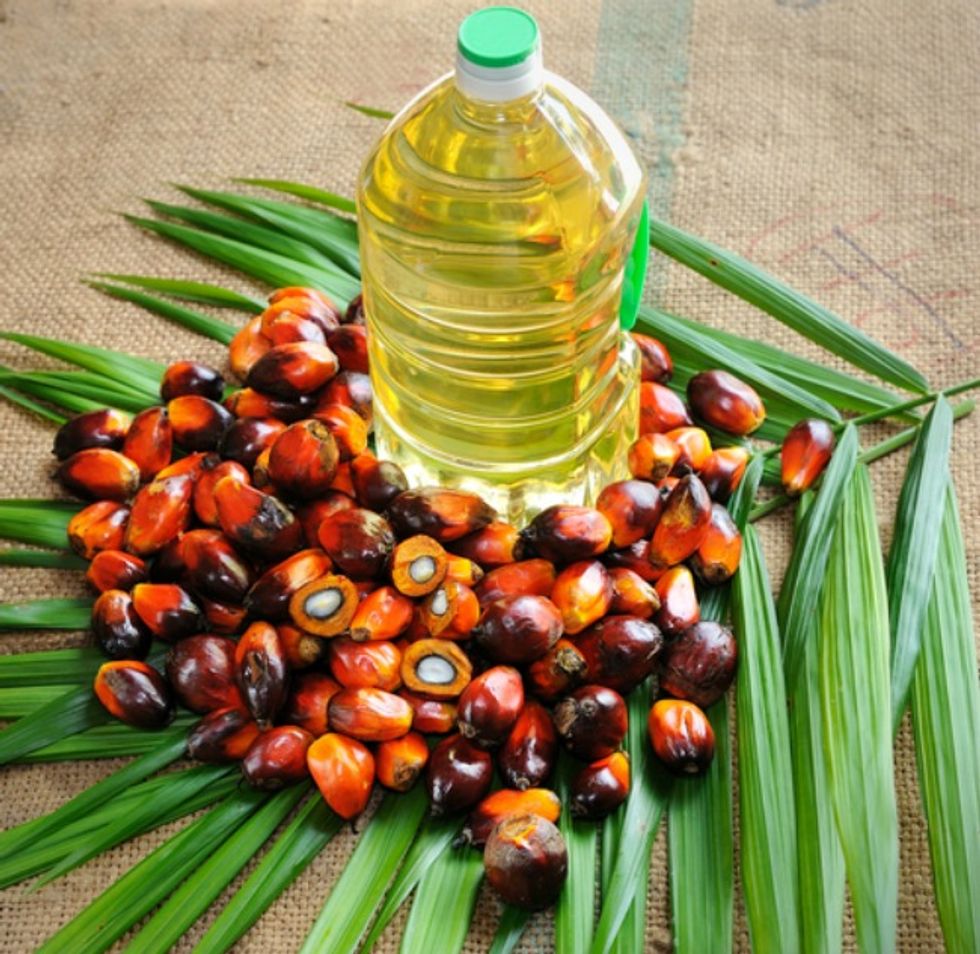 Photo credit: Shutterstock
Palm oil is an edible vegetable oil derived from pulping the fruit of oil palms originally native to Africa. It has been commonly used as cooking oil internationally, and its consumption is on the rise. The recent rise in the use of palm oil by the U.S. food industry has resulted largely from its affordable price and the fact that it does not contain trans fats.
However, palm oil production poses a significant threat to global natural resources. Conventional palm oil "is produced in ways that involve the destruction of tropical forests and peatlands, adding to global warming emissions and reducing habitat for many already threatened species," explained UCS.
"Tropical forests are cut down and carbon-rich swampy areas known as peatlands are drained to establish large plantations of oil palm trees," UCS further stated in their report. "Destruction of these ecosystems devastates endangered species' habitats and contributes to climate change by releasing global warming emissions into the atmosphere. Tropical deforestation—to which expanding palm oil production contributes substantially—accounts for about 10 percent of annual carbon dioxide emissions.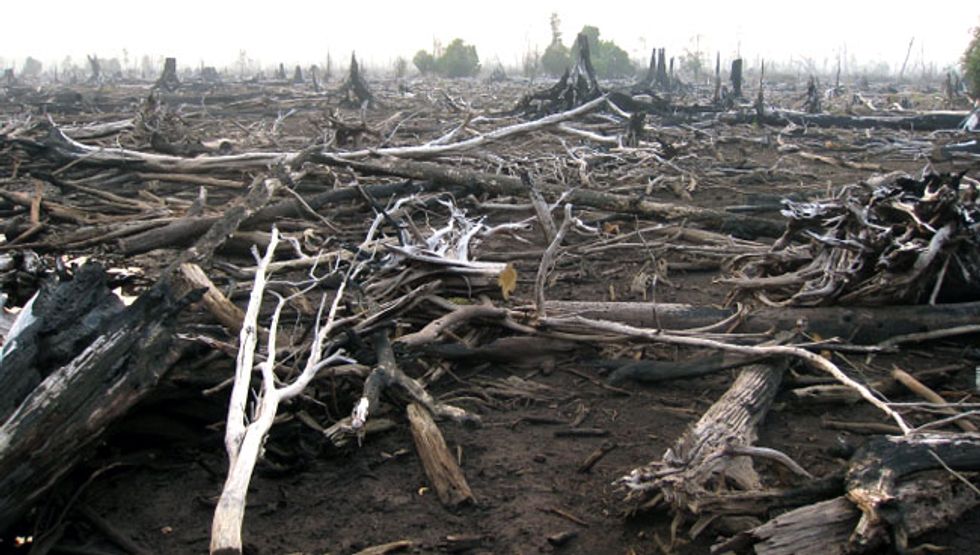 "The good news is that palm oil can be produced without deforestation—and many companies have begun to make public commitments to use deforestation-free palm oil in their products. In fact, 2014 was a historic year for businesses addressing the risks of buy­ing palm oil irresponsibly," the report indicates. "Many companies have already pledged to only purchase palm oil produced using these high­er standards of deforestation-free and peat-free palm oil. These pledges were bolstered by commitments from some of the largest palm oil traders that supply palm oil to large American brands."
Some developments in the past several years include efforts by several industry leaders to use eco-friendly palm oil. Overall, Nestlé received the highest score in the report for the responsible use of palm oil. The companies Col­gate-Palmolive, Henkel, Dunkin' Brands and Safeway have all demonstrated indus­try leadership as well, according to UCS.
All of the companies reviewed in the April 2015 report received one of four color-coded ratings: green for a strong commitment, yellow for some commitment, pink for little commitment and orange for no commitment. The companies were divided into four categories: fast food, store brands, packaged foods and personal care.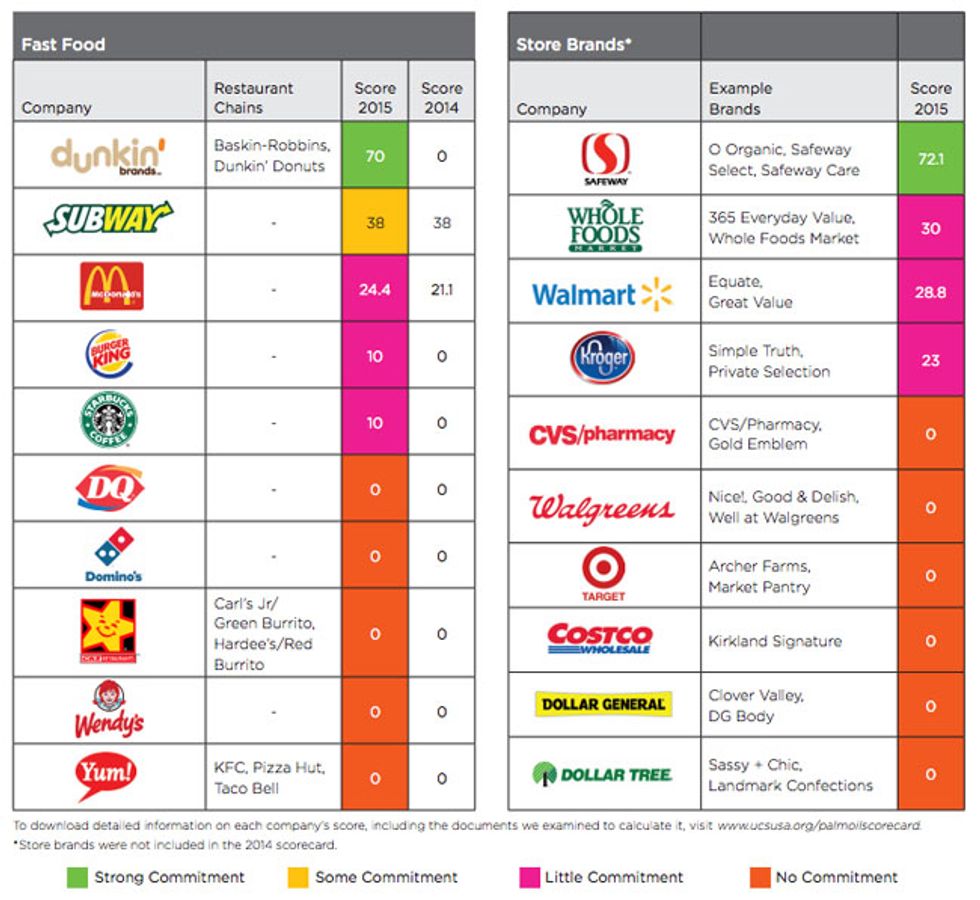 Of the fast food companies, Dunkin' Donuts was the only one to receive a green seal of approval for strong commitment. Similarly, in the store brands category, only Safeway received a strong commitment rating for its "O Organics" in-house brand. Among the packaged food companies, Nestle, Danon, Kelloggs, Unilever, ConAgra Foods, Pepsico and General Mills all received high marks awarding them green ratings that reflected strong commitment. For the personal care category, Colgate-Palmolive, Henkel, L'Oreal, P&G and Reckitt Benckiser received green ratings for making strong commitments to using palm oil that does not contribute to deforestation.
Of the 30 companies included in the analysis, a total of 21 improved their commitment and/or sourcing practices when it comes to using palm oil. Of those 21 companies, eight made full commit­ments to protecting forests and peatlands. As part of that commitment, they are providing full disclosure of their palm oil supply chain. Five other companies said they have pledged to use eco-friendly palm oil in their products, but have not yet followed accountability measures ensuring that their palm oil is in fact produced without contributing to deforestation.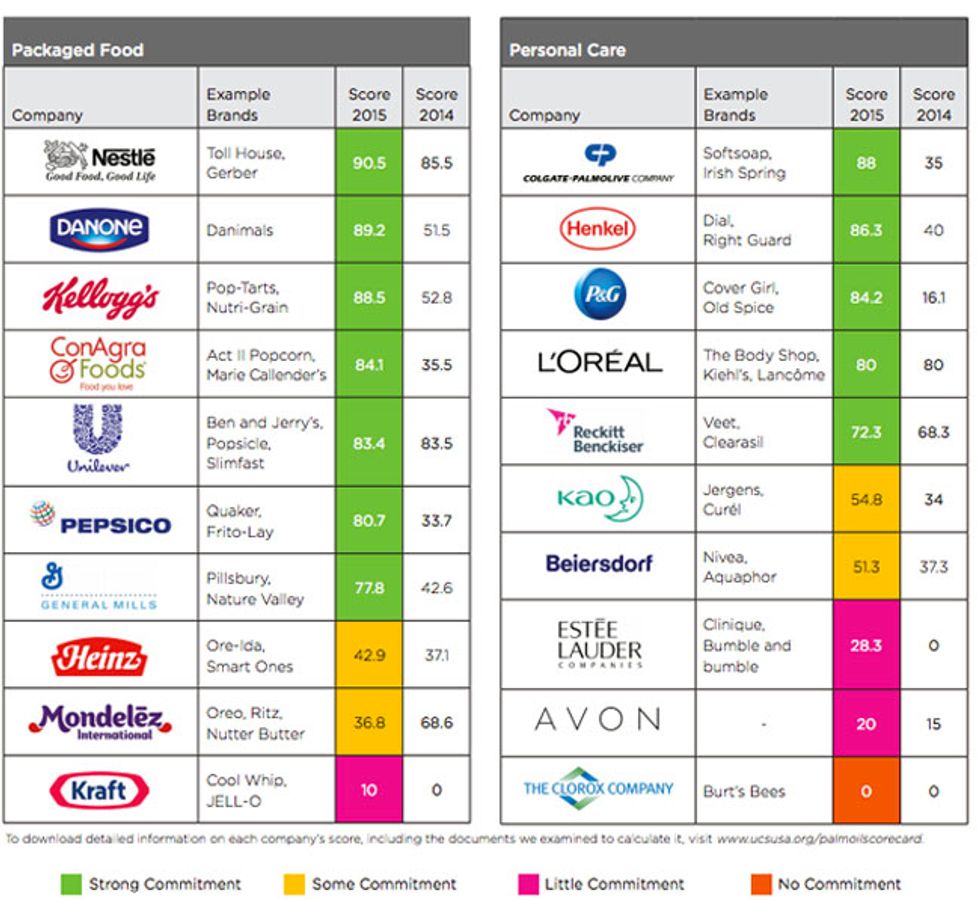 Concerted efforts to raise awareness about palm oil's impacts by UCS, Environmental Defense Fund and other advocacy groups have started to pay off. The New York Declaration on Forests at the UN Climate Summit brought the issue of palm oil deforestation to the attention of governments and companies who have endorsed the goal to end global deforestation by 2030.
However, there is still much work to be done. The majority of American companies that use palm oil "still lack commitments to ensure the palm oil in the prod­ucts they sell is deforestation- and peat-free. Our analysis shows wide disparity among companies, both within and among sectors," according to the UCS.
YOU MAY ALSO LIKE
 Pop-Tart Pledge: Kellogg Rejects Palm Oil From Decimated Rainforests
While attention is often given to the nutritional qualities of nuts, their smaller cousin seeds also provide rich sources of protein, fiber, vitamins and minerals.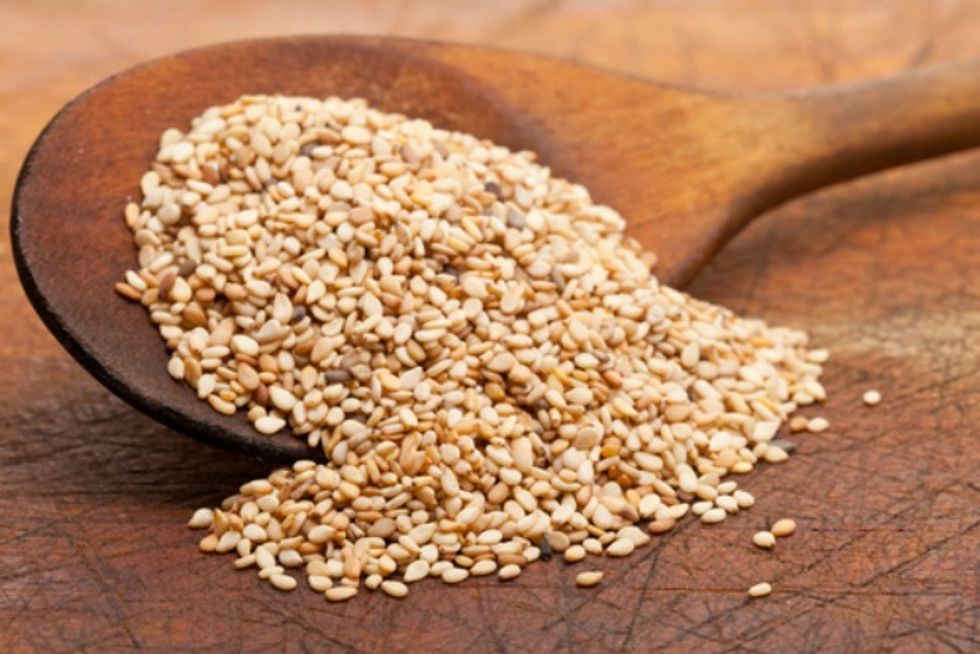 Photo credit: Shutterstock
Seeds can also be used in meals similar to nuts—eaten whole as snacks, blended and spread on bread and crackers as butters, sprinkled on salads and ground into powder, which can be added to baked goods and pancakes. These five types of seeds offer excellent sources of nutrients without containing any natural sugar, making them healthy plant food choices for kids and adults alike. The website NutritionData.com provides nutritional information based on portion size.
This seed taken from a plant in the mint family is growing in popularity since it is a great source of omega 3 fat. One ounce of chia seeds contain 1.6 grams of omega 3 fat, which is the total amount that the Food and Drug Administration recommends eating every day. Omega 3 rich foods are important in your daily diet because most plant foods contain lots of omega 6 fat but very little omega 3 fat. Chia seeds do contain some protein, phosphorus and manganese, but virtually no vitamins or other minerals. So be sure to balance your consumption of chia seeds with other types of seeds with a more balanced nutritional profile. Consumer Reports also notes that while the unsaturated fat in chia seeds is generally healthy, they can be harmful to men with prostate problems.
Flaxseeds contain an unusually high amount of omega-3 fat, a type of fat found very few foods that is essential to every person's diet. Omega 3 fat not only acts as an antioxidant to prevent disease, but it is used by the body to promote healthy cell growth and brain function. Flaxseeds can be purchased whole or already ground up, but should be eaten ground since they are better absorbed in that form. One tablespoon of ground flaxseeds contains about 1.6 grams of plant omega-3 fat. Check the U.S. Department of Agriculture web site for a table indicating the amount of omega-3 you or your child should be getting daily.
Sesame seeds are incredibly nutritious, packed with 5 important minerals you should be getting daily. One ounce of these toasted seeds contains at least 25 percent of the daily recommend amount for adults of calcium, iron, magnesium, phosphorus, copper and manganese. One ounce also contains a notable amount of protein, thiamin and vitamin B6. However, sesame seeds contain a lot of omega 6 fat but almost no omega 3 fat. So adults and children alike should make sure to eat foods higher in omega 3 fat daily. Some omega 3 rich foods include fish, chia and flaxseeds, walnuts and canola oil. Sesame seeds are commonly used in Asian cooking, sprinkled on sautéed meats and vegetables. Sesame paste, or tahini, can be mixed into in salad dressing and is often found as an ingredient in chickpea spread, otherwise called hummus.
Sunflower seeds are another seed that can provide the same amount of protein and other nutrients as nuts. They are high in vitamin E, a natural, healing antioxidant that nourishes the cells in your body and protects your skin against sun damage, according to Dr. Weil. These seeds also contain plenty of B6 and folate, in addition to the minerals phosphorus, zinc, copper, manganese and selenium. Finally, one ounce of sunflower seeds have 20 percent of all the pantothenic acid, or B5, you need in one day. B5 is important because it helps the body process carbohydrates, proteins, and fats, and promotes healthy skin, according to the National Institutes of Health.
Pumpkin seeds are a satisfying, crunchy seed that can be eaten roasted and salted as a snack or added to salads and cooked vegetables. These seeds from the pumpkin squash are a great source of protein and magnesium, and also contain some zinc and copper. Similar to sesame seeds, pumpkin seeds are very high in omega 6 fat so they should be eaten balanced with foods high in omega 3 fat.
YOU MAY ALSO LIKE
3 Ways to Sneak Flaxseeds Into Your Kids' Meals
Why Grass-Fed Butter Is One of the Healthiest Fats on the Planet
4 Types of Nontoxic, Eco-Friendly Cookware That's Safe for You and Your Family
Easter is a time of celebration on many fronts: a moment to reflect on the meaning of the holiday, an homage to spring, not to mention an excuse for kids to indulge in chocolate eggs and other sugary treats.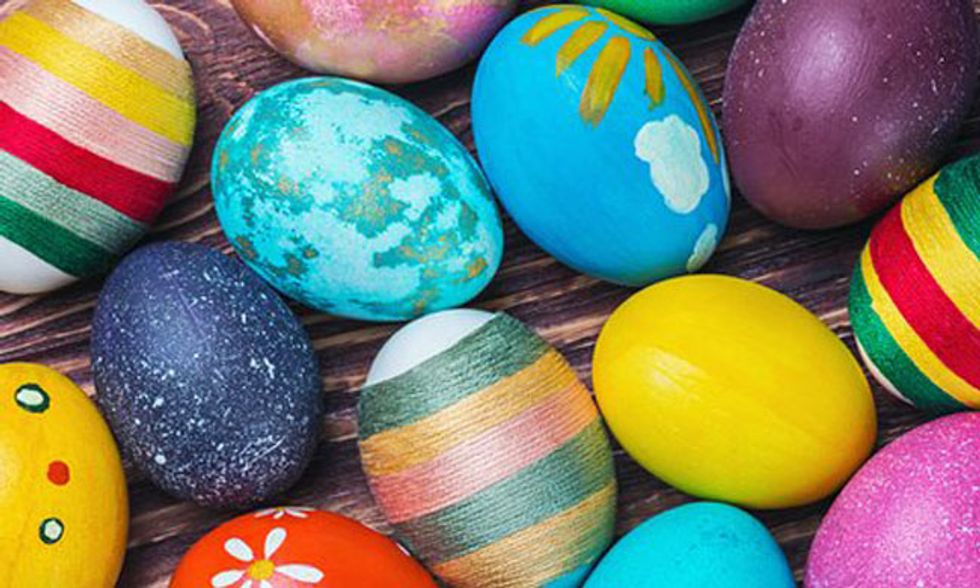 Photo credit: Shutterstock
It's never too late, however, to introduce your children to healthy alternatives to mass produced milk chocolate, jelly beans and other candy that contain lost of sugar, processed ingredients and chemical additives. Below are some ideas for healthy Easter goodies featuring recipes by bloggers.
Healthy Breakfast Pizza
Blogger Chocolate-Covered Katie offers a playful twist on Easter breakfast that will start the day off for your kids with a nutritious meal. The recipe for the "pizza" calls for whole wheat flour, coconut oil, juice or milk and a pinch of sugar or healthy sugar alternative. Top the crust with cream cheese, your child's favorite fruit and nuts for protein. Kids will get a kick out of sprinkling the toppings on the crust, and an even better time eating it.
Healthy Organic Peppermint Patties
This easy recipe for healthy organic peppermint patties was provided by health-conscious mom Halle on her blog Whole Lifestyle Nutrition. The no-bake recipe only uses 6 all-natural ingredients including coconut oil, raw honey and dark chocolate, and takes only 15 minutes to prepare. It can easily be made vegan by using vegan chocolate chips. Replace those milk chocolate eggs in your kids Easter basket with these minty bites for an artificial-free indulgent treat.
Natural Marshmallow Peeps
These adorable bites that blogger Katie posted on her site This Chick Cooks are edible figures made of home-made marshmallows. The recipe does use granulated sugar, but are guaranteed to be free of artificial colors and processed sugars like corn syrup. You can make any shape you desire; Katie made bunnies and eggs. The kids will be sure to gobble these treats up quickly.
Vegan Easter Chocolate Cake Pops
On her blog The Blender Girl, health-conscious Tess provides instructions for making these charming, dairy-free Easter cake pops using nutritious, natural ingredients. Tess, who is committed to eating a healthy diet, was diagnosed with the chronic health condition Epstein-Barr as a teenager, and experienced significantly improved health when she stopped eating gluten, dairy, poultry and red meat. This recipe, like all the others on her blog, is dairy and gluten-free. It uses coconut oil, cocoa powder, xylitol (a plant-based low calorie sweetener), chick pea flour and flaxseeds, a superfood rich in health omega-3 fat. The bird's "nest" on top of the pop is made out of shredded coconut, with natural jelly beans that act as the nest's eggs.
Chocolate/Carob Cocoa Nests
The chocolate cocoa nests featured on the blog Whole New Mom can be made with carob—a healthier option to chocolate that does not contain caffeine. The end result looks like real bird's nests, which will be popular with kids, and are fairly easy to make. The nest part of the recipe calls to combine coconut, coconut butter, either chocolate or carob powder and Stevia, another plant-based low calorie sweetener that can be found in liquid and powder forms. For the eggs, use Whole Food Mom's recipe for home-made fudge. After following the instructions to mold the nests and eggs, refrigerate them for at least one hour for a fun, plant-based Easter treat.
YOU MAY ALSO LIKE
5 Eco-Friendly Subscription Boxes Perfect for Parents and Kids
5 Alternatives to Sugar Your Kids Will Love
4 Types of Nontoxic, Eco-Friendly Cookware That's Safe for You and Your Family
Gluten-free foods are growing in popularity as people are learning more about the health benefits of eating less wheat, especially if that wheat is replaced with gluten-free alternatives made with whole grains high in nutritional value.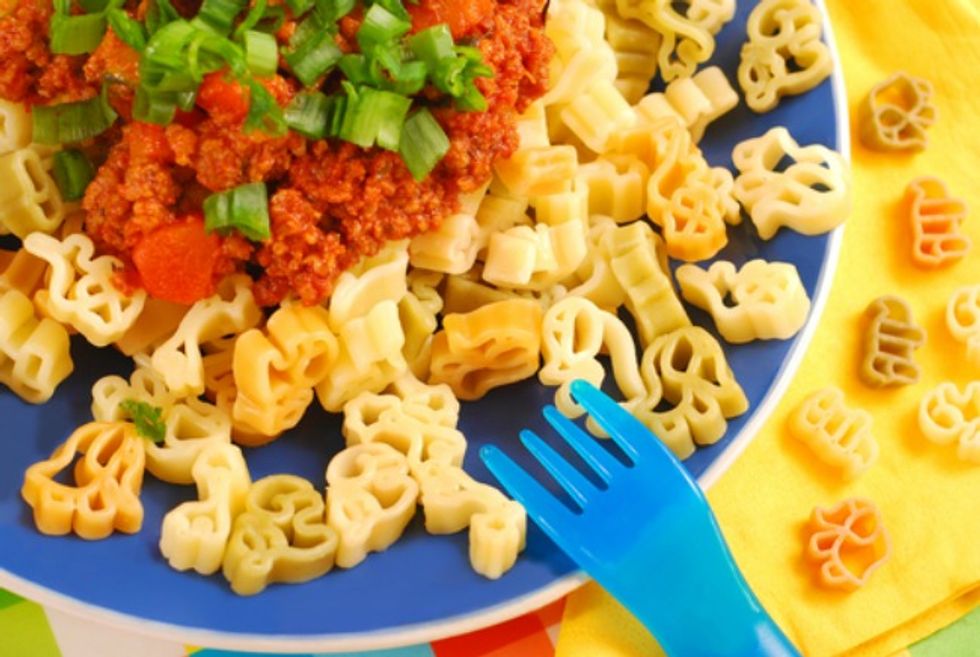 Photo credit: Shutterstock
But children, known for being the pickiest of eaters, may resist eating gluten-free food such as quinoa and beans in their natural form. So pasta is a great way to sneak gluten-free food into kids' meals. The following brands of gluten-free noodles are made with nutritious ingredients and come in a variety of shapes that may convince your child to eat a gluten-free meal.
This company based in Colorado makes numerous types of incredibly nutritious pastas. Kids will love the lentil and quinoa mac 'n cheese made with a flavorful cheddar cheese mix that comes in three levels of richness: mild, sharp and white. Parents can't dispute the appealing fact that each serving provides 16 grams of protein. The super grain quinoa pasta comes in a variety of shapes kids may like, including penne, elbows, spaghetti, veggie curls and shells. Finally, you can also find totally grain-free pasta made from nutritious lentils and black beans, both of which are high in protein, fiber and vitamins. Experiment with different shapes and flavors to see what your child is willing to eat. All  items by Ancient Harvest are 100 percent free of GMOs, and many are organic.
This Australian-based company manufactures a wide range of healthy, gluten-free foods including their signature Orgran buckwheat pasta made from 80 percent buckwheat and 20 percent rice. For those who don't know, buckwheat—despite its moniker—is completely gluten-free (it contains no wheat) and is rich in plant-based amino acids, which act as the building blocks of protein in the body. In other words, buckwheat is a "complete" protein that doesn't require added legumes, beans or meat to make it a balanced meal. In addition to its buckwheat pasta, Orgran makes other types of gluten-free pasta as well, such those made with amaranth and quinoa. The Outback Animals and Farm Animals Pasta made of rice, corn and vegetables features fun animal shapes that will get kids excited about eating. The Orgran website also features an entire section just for kids, including snacks geared toward children, all of which are not only gluten-free, but made without nuts and dairy as well. Parents can also find online activities for kids including coloring sheets, memory games and an Outback Animals Adventure book. Finally, Orgran just created their own free recipe app that you can download onto mobile devices where you can get meal ideas.
This popular Italian pasta brand Barilla now has a line of gluten-free items available in four shapes: penne, elbows, rotini and spaghetti. These pastas are made in gluten-free designated facilities, and are certified GMO-free and kosher. While the flavor of this gluten-free pasta is highly rated by consumers online and more closely mimics the taste of wheat, it is made exclusively of rice and corn. So it contains less protein and nutrients than the types made of super grains and legumes mentioned above. Parents may want to add beans, dairy or other forms of protein when preparing meals with Barilla gluten-free pasta.
YOU MAY ALSO LIKE
3 Ways to Sneak Flaxseeds Into Your Kids' Meals
5 Eco-Friendly Subscription Boxes Perfect for Parents and Kids
For those keeping Passover, or following the dietary restrictions of the Jewish holiday, it may be challenging to make healthy desserts your kids will actually like and want to eat.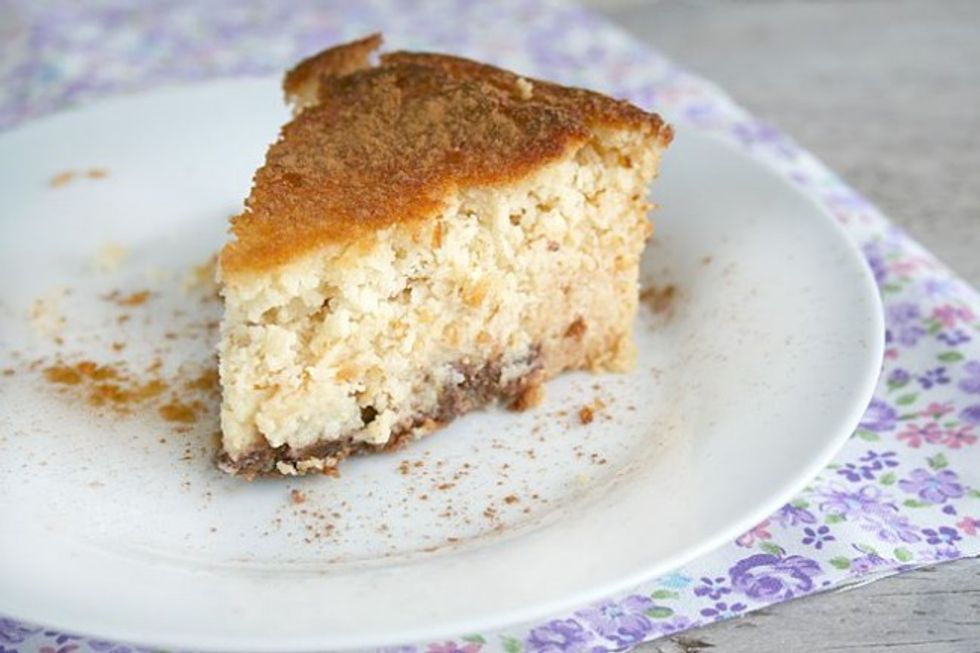 The rules about what not to eat vary by culture, but generally omit leavened flours and most types of grains. Fortunately, the bloggers on the web now give parents access to a plethora of ideas for healthy, child-friendly Passover treats made with nutritious ingredients.
Vegan Date Honey Syrup
Blogger Tori Avey posted this tasty recipe for date honey syrup that skips cane sugar and processed sweeteners. In fact, the recipe contains only one ingredient: dates, which are considered a fruit since they grow on trees, act as a natural sweetener, and contain some fiber, calcium and potassium. The preparation time for making the syrup is a little intimidating (2 hours and 45 minutes) but sounds well worth the time commitment. The syrup is otherwise known as silan—a Middle Eastern specialty that can be used on everything from pancakes to baked apples.
Vegan Bittersweet Chocolate Agave Shots
On Jamie Geller's blog Joy of Kosher, she includes a delectable-looking recipe for bittersweet chocolate agave shots. Total preparation and cooking takes only seven minutes, and uses four basic ingredients: cocoa powder, agave, olive oil and water, with the option to adding nuts, salt and/or whipped cream on top. The end result is a simple dessert that contains all natural ingredients and no cane sugar. Parents concerned about the caffeine in cocoa can use carob powder instead.
No Flour Chocolate Chip Cookies
This recipe from Practical Stewardship for no flour chocolate chip cookies includes several healthy replacements for traditional cookie ingredients, including the clever use of beans instead of flour, and the addition of nut butter instead of margarine or butter made from milk. The straightforward recipe calls for white beans, honey, cashew or almond butter and chocolate chips, and takes less than 20 minutes to make. Since these cookies are so nutritious, your kids could eat them for breakfast or snacks, as well as, for dessert.
Gluten and Sugar-Free Coconut Macaroons
This recipe on for coconut macaroons—a staple at every Passover dessert table—is completely gluten and sugar free. Posted on Elena's Kitchen, the quick-baking dessert uses agave or honey instead of cane sugar, and six egg whites that act as the binding agent to hold the cookies together. The portion size is small, so consider making a double recipe since they will likely get eaten quickly.
Gluten-Free Coconut Custard Cake
This rich cake posted by My Humble Kitchen is 100 percent Passover-friendly since it contains no grains. It uses coconut flour instead of wheat flour and honey instead of sugar. It also includes coconut shreds and chocolate chips to add texture. The use of coconut makes the cake decidedly higher in fat than a basic white cake, but adds more nutrition as well, including vitamin B6, and a spate of minerals including iron, magnesium phosphorus, zinc, manganese and selenium.
YOU MAY ALSO LIKE
5 Eco-Friendly Subscription Boxes Perfect for Parents and Kids
5 Alternatives to Sugar Your Kids Will Love
Chronic crying, or colic, is more common in newborns than people might think, and can be very challenging for parents to treat. The reason for colic in babies can be hard to identify, according to Web MD, although physicians state that some of the leading causes include gas, acid reflux or allergic reactions to dairy. More serious causes include medical conditions or illnesses, such as an ear infection. Once a parent has eliminated one of the above mentioned causes, he or she may want to consider using natural approaches or supplements to treat the colic. Some of the following all-natural approaches offer healthy alternatives to pharmaceutical medications when soothing a colicky baby.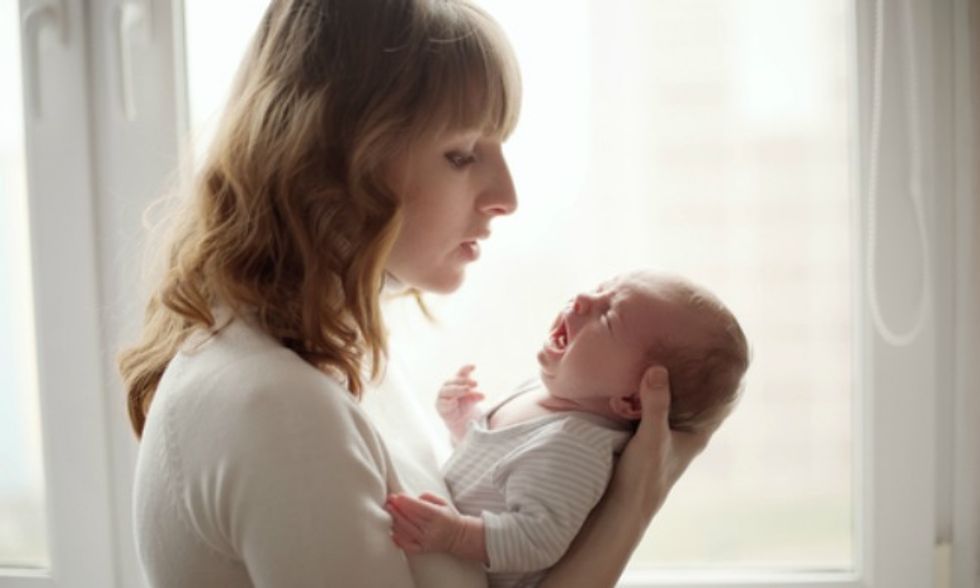 Photo credit: Shutterstock
Physical Calming Techniques
According to doctors at Web MD, physical calming techniques can be very successful at settling a baby that will not stop crying. Swaddling (wrapping a baby snuggly in a blanket) is a true and tried method of comforting babies and helping them to sleep for longer periods of times. Be sure not to cover a baby's face with a blanket when swaddling. Babies are also comforted by movement, so wearing a baby carrier that is strapped around the parent's chest, using an infant swing or giving your baby a ride in a stroller or car may be calming. Experts at Web MD note that you should be sure not to drive when you are sleepy. White noise machines, classical music or a "heartbeat tape" placed next to the crib can also help babies fall and stay asleep longer.
Herbal Supplements
Herbal supplements can temporarily calm infants who are otherwise inconsolable. Over-the-counter teething tablets that can be purchased at local drug stores have safe, low-dosage formulas of herbs that can be given to babies by mouth per the bottle's instructions. Calming herbal tea such as chamomile, fennel or lemon balm can be added to formula to calm a crying baby, according to the University of Maryland Medical Center. Herbs that may also help calm a baby include linden (Tilia cordata), catnip (Nepeta cataria), peppermint (Mentha piperita), and dill (Anethum graveolens), although experts at the University of Maryland Medical Center state clearly that parents should check with their pediatricians before using any of these supplements.
Probiotics
Probiotics such as lactobacillus reuteri are often effective in treating colic that is caused by stomach discomfort, according to Dr. Sears, a pediatrician and expert on infant care. "We use lactobacillus GG for most intestinal upsets," Dr. Sears told Parenting magazine. "Probiotics have been shown to improve intestinal health by feeding the 'good' bacteria in the gut, boosting immunity and enhancing digestion." Klaire Labs Thera-Biotic Infant Formula and Ultimate Flora FloraBaby are two high quality, clinically-studied formulas of infant probotics.
Other Natural Approaches
Dr. Sears recommends being very careful if using homeopathy on newborns to treat colic because the side effects on infants are unknown. He encourages parents to first find the cause of the colic. If colic is attributed to physical discomfort, food allergies or a medical condition, it is important to treat the child's health condition. Use natural remedies once other causes have been ruled out.
YOU MAY ALSO LIKE
3 Ways to Sneak Flaxseeds Into Your Kids' Meals
5 Eco-Friendly Subscription Boxes Perfect for Parents and Kids
In certain parts of the world, children are developing myopia—or near-sightedness—at much higher rates than they have in the past, according to an article published in the esteemed scientific journal Nature.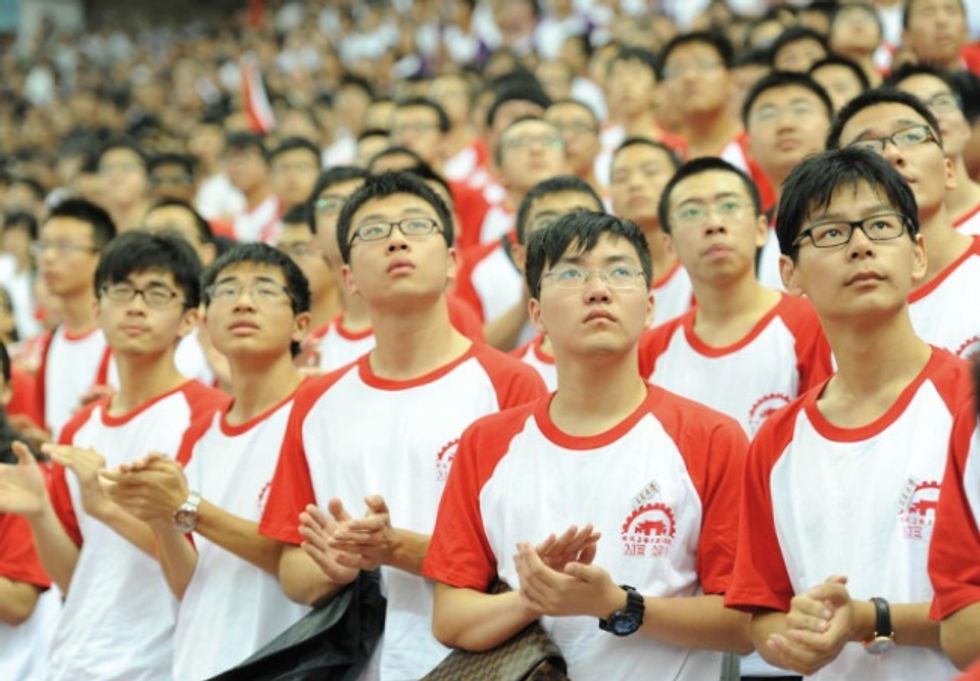 Myopia, which causes blurred vision and requires prescription lenses, is reaching epidemic proportions in some populations; in China, rates have increased from 10–20 percent 60 years ago to as many as 90 percent of young adults today. The rates of myopia in the U.S. and Europe have doubled during the same time period.
According to the Nature article, researchers have explored the many possible reasons for these increases, and have proposed genetics and watching more television as possible explanations.
Several reports published in the last 10 years suggest a related—but very different—reason for the cause. Research at Ohio State University and from Australia found that children who spent less time outside were more likely to develop myopia. Australian researchers then identified the reason why spending more time inside effected eyesight: children's eyes got less exposure to direct sunlight.
Specifically, looking at sunlight less actually changes the shape of the eyeball to become elongated. As a result of an elongated eyeball, light gets focused front of the retina instead of on the retina. This change in where the eye focuses light causes people to see less clearly and have difficultly seeing objects far away.
"We're really trying to give this message now that children need to spend more time outside," Kathryn Rose, head of orthoptics at the University of Technology, Sydney, said in the Nature article.
Ian Morgan, a myopia researcher at the Australian National University in Canberra, stated in the Nature article that children should spend three hours per day under light levels of at least 10,000 lux. This amount of sunlight will protect them from developing myopia. Ten thousand lux would be about the amount of light someone would get from sitting under a shady tree on a bright summer day while wearing sunglasses. A well-lit schoolroom or office provides a much lower amount of lux light—generally less than 500 lux.
In Australia, where three hours of outdoor time is normal, only 30 percent of 17-year olds are nearsighted. In other parts of the world where myopia rates are higher—like the U.S. and Europe—many children don't see more than an hour or two of outdoor time.
"We've got proof of principle that increasing the amount of time children spend outside actually works," Dr. Morgan said in Nature. "The question then is how do we make this work in practice at a level that would have a significant impact?"
Programs and research are in the works to measure the benefits of adding outdoor class time to school schedules. So far, notable improvements in myopia rates are being seen when compared to control groups.
Dr. Morgan is now working on programs to have classrooms made of glass so that children can be exposed to high levels of lux light during school hours.
YOU MAY ALSO LIKE
Obama Initiative Seeks to Get 4 Million Fourth Graders Exploring America's Public Lands
Top 10 Park Systems in the U.S.
Are You Flushing Your Baby Wipes Down the Toilet? Here's Why You Shouldn't
Ceramor
Chances are, you probably own at least one piece of Teflon or other type of toxic non-stick cookware. "Toxic fumes from the Teflon chemical released from pots and pans at high temperatures may kill pet birds and cause people to develop flu-like symptoms (called 'Teflon Flu' or, as scientists describe it, 'Polymer fume fever')," according to Environmental Working Group.
From sauce pans to baking sheets and muffin tins, cooking products with finishes made of perfluorinated chemicals (PFCs) that leach toxins remain the mainstay in many homes across the country. It is a long and costly process for eco-conscious consumers to switch completely from cookware coated with toxic finishes to those that are nontoxic. Do it one step at a time: take inventory of the Teflon and non-stick items in your kitchen, and replace each item with a nontoxic version throughout the year. Keep a list at hand of the following nontoxic products and brands below when shopping for eco-friendly replacements.
Stainless Steel
Stainless steel is a must-have in the kitchen when it comes to boiling, sautéing and baking. Pans made out of this non-toxic metal retain heat so smaller baked items tend to cook evenly. Stainless steel is also easy to clean; scrubbing pans down with steel wool will keep layers of oil from accumulating on the surface. A number of companies are now making solid stainless steel cooking products without PFCs. All Clad makes an extensive collection of high quality stainless steel pots and pans, including roasters, griddles and even a lasagna pan. Fox Run sells a range of stainless steel bakeware at affordable prices, such as muffin tins and baking sheets.
Glass
Glass is totally eco-friendly, nontoxic and durable—a great material to choose when stocking your kitchen with chemical-free cookware. However, you can't use glass pans for everything—certain items like baking tins are hard to find in glass, and some dishes like pies don't always cook evenly in glassware. Glass pans generally work best for savory dishes such as pot pies, baked pasta and quick breads. Some excellent brands include beautifully crafted pieces by Emile Henry, and more affordable pans by Pyrex.
Ceramic
Ceramic is an organic material that has been used for baking dating back to ancient cultures. Today, you can find nicely made ceramic bake and cookware in a variety of colors. Ceramor sells many types of ceramic cookware, including a line of a high quality line of black coated bakeware called Xtrema. Le Creuset makes a wide array of items in numerous styles and colors that are reasonably priced and often carried by large retailers.
Green Non-Stick Cookware
Several businesses have developed new technologies to provide the convenience of nonstick to cook and bakeware without PFCs or other types of toxic coating. One company, Green Pan, uses a patented technology called Thermolon to make their pans non-stick and heat resistant up to high temperatures. Orgreenic makes similar products that have aluminum bases and special coatings made of a combination of ceramic and a newly-developed nonstick material that is apparently eco-friendly.
Eco-conscious shoppers now have an alternative to organic food that has been certified by the U.S. Department of Agriculture (USDA) as Certified Naturally Grown (CNG). The equally pesticide-free method of farming is being used by a growing number of small farmers who cannot afford the expense of getting an organic certification from the USDA.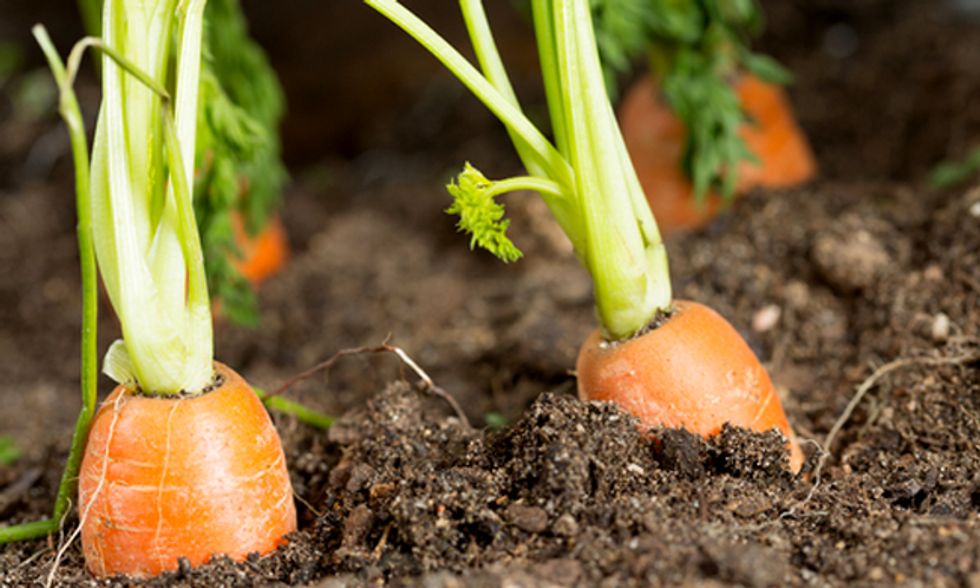 "Certified Naturally Grown is like the USDA's National Organic Program in that our certified producers must follow similar standards, farm without the use of synthetic chemical inputs or GMOs, and farm to support biological diversity and ecological balance," says Alice Varon, CNG executive director. Photo credit: Shutterstock
Naturally grown farming, considered to be the grassroots alternative to certified organic agriculture, requires a national certification by the CNG. The CNG conducts rigorous oversight to assure that all food labeled Certified Naturally Grown is grown without the use of synthetic chemicals or GMOs.
"Certified Naturally Grown is like the USDA's National Organic Program in that our certified producers must follow similar standards, farm without the use of synthetic chemical inputs or GMOs, and farm to support biological diversity and ecological balance," Alice Varon, CNG executive director, told Mother Earth News.
Some benefits of the CNG certification include the facts that it costs less and takes less time to get compared to the USDA's certified organic program. The CNG's certification and inspection documentation is also available online, thus simplifying the paperwork process for participating farms.
"The cost of the new USDA program—both in terms of money and paperwork requirements—is too much for many small farmers to afford," according to the CNG website. "This is even more true for farmers that grow a wide range of crops all at once, typical of the diversified family farms we serve, but not common among the large mono-crop farms typical of agribusiness operations. This is a shame, because growing many different crops at once is a safer and more ecologically sustainable practice. The soil is worked in different ways, and disease and pest problems are significantly reduced."
There are currently more than 700 CNG farms and apiaries in North America.
Awareness is growing among the public regarding the importance of eating organic, naturally grown food. However, many people may not realize the sheer quantity of toxic pesticides found in conventionally-grown produce.
In fact, a recent study conducted by scientists at the University of Washington School of Public Health and published in Environmental Health Perspectives shows just how much pesticides conventional produce contains. The government-funded report looked at individuals who ate similar amounts of fruits and vegetables, and found that those who reported eating organic produce had significantly lower levels of organophosphate (OP) pesticides in their bodies compared with people who ate conventionally-grown produce.
"For most Americans, diet is the primary source of OP pesticide exposure," said lead author Dr. Cynthia Curl, who conducted the research while a PhD student at the School of Public Health's Department of Environmental and Occupational Health Sciences. Dr. Curl is now an assistant professor at Boise State University's School of Allied Health Sciences. "The study suggests that by eating organically grown versions of those foods high in pesticide residues, we can make a measurable difference in the levels of pesticides in our bodies."
Organic or naturally grown food not only contributes to healthier people, but it can help reverse climate change. According to the white paper, Regenerative Organic Agriculture and Climate Change: A Down-to-Earth Solution to Global Warming, "We could sequester more than 100% of current annual CO2 emissions with a switch to widely available and inexpensive organic management practices, which we term 'regenerative organic agriculture.'"
YOU MAY ALSO LIKE
10 Reasons Consumers Buy Organic
How Organic Farming Can Reduce Climate Change
Subscription boxes are becoming all the rage—a monthly delivery of goodies to your doorstep catered to your very passions, interests and whims. For parents committed to using eco-friendly, organic or fair trade products for your families, green subscription boxes are a great way to access green products without the hassle of shopping at specialty stores and/or doing extensive online research.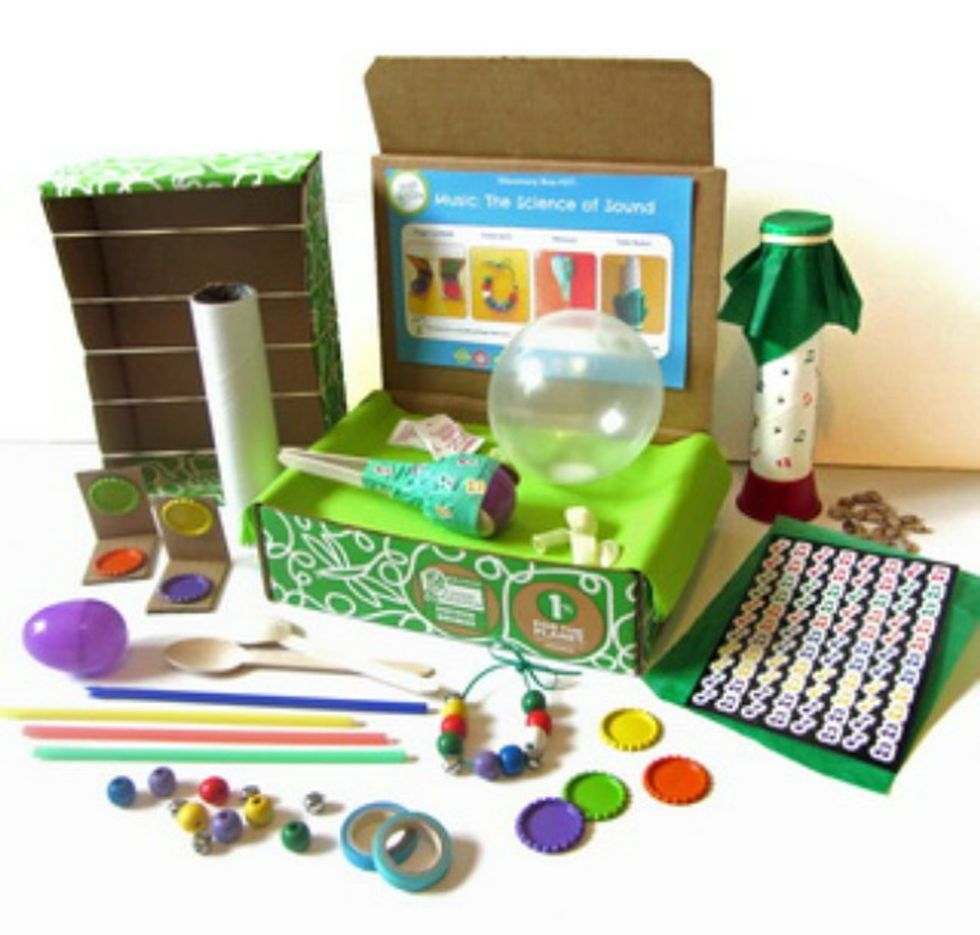 These companies are only a few of the many offering green subscription boxes:
Conscious Box touts itself as "the only natural subscription box that offers something for every facet of your life." The company does indeed have a nice selection of box options. First, begin by choosing its "sampler" box with a lower price point, or the "plus" box with a bigger selection of items. Then, cater your box to be completely vegan or gluten-free if you so desire. All of the products—divided into food, bath, beauty, home and nutrition categories—are well-labeled as fair trade, certified organic or medicinal grade, which means high quality. The company strives for being fully sustainable—it even uses boxes that are made with 100 percent recycled materials, printed with eco-safe soy inks and shipped with labels that are BPA-free.
Daily Dose of Green offers a single box monthly that is personalized to each individual who signs up.  The boxes include a varied mix of beauty products, supplements and vegan snacks, including products for children and pets. The company works with more than 30 eco-friendly companies to come up with unique products combinations every month.  Subscribers can try it out by signing up on a monthly basis, or commit to a one-year subscription for a lower cost per month.
The peeps who run Eco Emi believe that small changes can make a huge difference. "Living green affects every aspect of your life, and it can actually heal your body," the owners state 0n their website. "Studies have shown that mental functioning, social relationships and even physical well-being have improved over time due to living a healthier and green lifestyle." Eco Emi focuses on eco-friendly beauty products, but also includes healthy snacks that kids will like in their random box. Eco Emi ships internationally, making their boxes accessible to shoppers outside of the U.S.
Green Craft Kids has received 8 excellence awards for its high-quality, eco-friendly children's educational products. Parents can purchase their Discovery Box, or shop from their selection of stand-alone educational products, including Creativity and STEM Science Kits (science, technology, engineering, and mathematics). The website also offers recommendations for age-specific gift-giving, in addition to ideas for kid's science experiments and craft projects.
GlobeIn searches the world for hand-made, artisan products for the home that have not been mass produced in factories. They use only fair trade products, with the goal of supporting small businesses in struggling third-world economies. "It's our passion to discover extraordinary finds from all over the globe and share them with you," the founders wrote in their mission statement. "Our marketplace features thousands of handmade and Fair Trade products sourced from direct relationships with artisans as well as vetted partner organizations. From Mexican palm leaf woven baskets to Moroccan sequined handbags to hand-sewn Indian quilts, each item is unique and has a story worth sharing." Some of their previous boxes had refresh, kitchen and tribal themes. They offer monthly, 3-month and 6-month subscriptions.
YOU MAY ALSO LIKE
10 Eco-Friendly Travel Destinations for 2015
10 Reasons Consumers Buy Organic
How Trade Agreements Facilitate Short-Term Profits for Multinational Corporations