EcoWatch Daily Newsletter
In 2007, when Hillary Clinton was New York's junior senator, she sagely observed that a "steady drumbeat of problems has eroded public confidence in Indian Point," the twin-reactor nuclear power plant just outside New York City.
In the time since Clinton left New York to become Secretary of State, Indian Point has become far more dangerous and the supply of energy available to replace it has grown sufficiently to enable its safe and affordable closure. Against this backdrop, when Sec. Clinton was asked recently what to do about Indian Point, she cited her long-standing concerns on plant safety and call for a "careful, thoughtful" approach.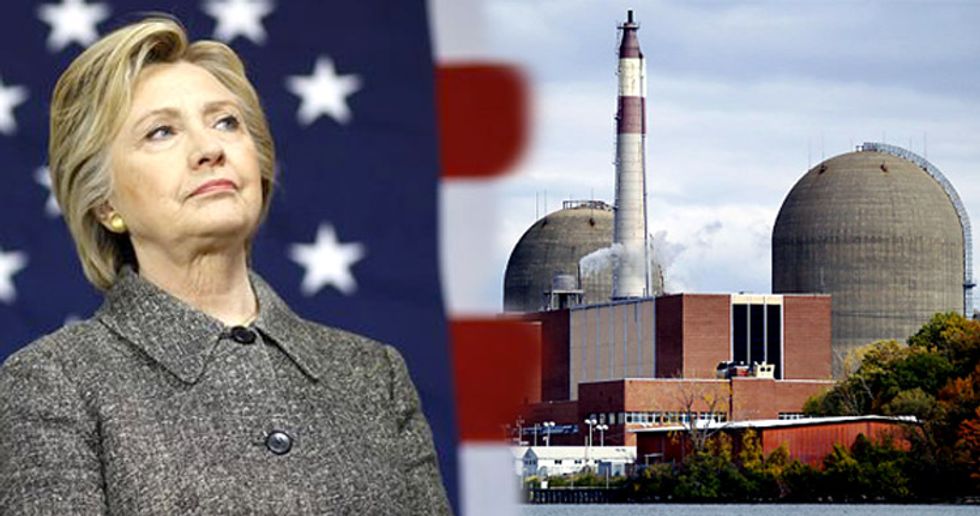 Given the facts on the ground, the careful, thoughtful approach to Indian Point is to close it.
New York's Governor, Andrew Cuomo, recently put it best when he observed that Indian Point can no longer operate "in a manner that protects public safety and the environment." The record of accidents, malfunctions and mishaps at Indian Point in just the last year is astonishing and unprecedented.
Late last month, 227 of the 832 bolts that hold the inner walls of the reactor core together were found to be missing or damaged. The plant's owner, Entergy, in a report to the U.S. Nuclear Regulatory Commission (NRC) admitted this to be a condition that "significantly degrades plant safety." Indeed, this damage to Indian Point Reactor 2's core is four times worse than any similar problem ever seen at any other American nuclear reactor and experts believe that it could result in a lack of structural stability in the reactor.
And, we're just getting started, folks. In February, radioactivity in the groundwater near the plant spiked more than 100,000 percent after a leak from a refueling system. Also in February, the same reactor with all those degraded bolts temporarily lost cooling capacity, due to a series of electrical problems.
Other problems since May 2015: a transformer explosion and major oil spill; a water pump failure, which set off one of the plant's seven unplanned shutdowns in the past 12 months; a blocked drain, causing temporary flooding in the "switchgear" room that contains key plant safety equipment; and, a power failure affecting control rods in Reactor 3, caused by bird droppings shorting out a power line at the plant.
The NRC has reported that one of Indian Point's reactors has the highest risk of all the country's reactors of being damaged by an earthquake and a study commissioned by the U.S. Department of Defense shows that Indian Point is incredibly vulnerable to acts of terrorism. Tens of millions of people live within the reach of an Indian Point nuclear disaster. An evacuation would be practically impossible and emergency responses have been found to be largely futile.
We understand that malfunctions can happen at any power plant, but they are happening with disturbing frequency at Indian Point. Its age is problematic and the licenses for its two reactors expired in 2013 and 2015; the NRC is still weighing whether to renew them. This is the same NRC that Barack Obama, in 2007, called a "moribund agency" that was a captive of the industry it regulated.
It still looks that way today. The NRC apparently accepts the word of Indian Point's operator, Entergy, that basic safety and environmental cleanup measures aren't necessary, even after the latest mishaps. The commission even permits Indian Point to evade its own safety standards requiring that the electrical cables that control emergency reactor shutdowns have insulation that would last 60 minutes in a fire—giving the plant an exemption after finding that this insulation lasted just 27 minutes.
In view of the astonishingly bad track record Indian Point has compiled, it's no surprise that a 2015 poll in the Lower Hudson Valley found that a majority of respondents do not trust the plant's safety or its operator, despite the thousands of supportive votes that were sent right from Entergy's own computer server.
The good news is: we have enough power capacity to permit the immediate closure of Indian Point. Indian Point is able to generate just more than 2,000 megawatts of electricity or about 10 percent of peak summer demand in the New York metropolitan area. In the past two years, we've added an additional 1,500 megawatts of energy capacity from other sources: existing electricity surpluses in New York State, recently restored power generation from plants in the Hudson Valley and New York City, together with transmission improvements in the power grid in the lower Hudson Valley and targeted energy efficiency gains by Con Edison.
And, according to the New York Independent System Operator, a nonprofit agency charged with managing the state's electricity market, downstate load forecasts for this summer have dropped by about 500 megawatts, since previous estimates in 2015, due to increases in solar power installations, energy efficiency and demand-side management.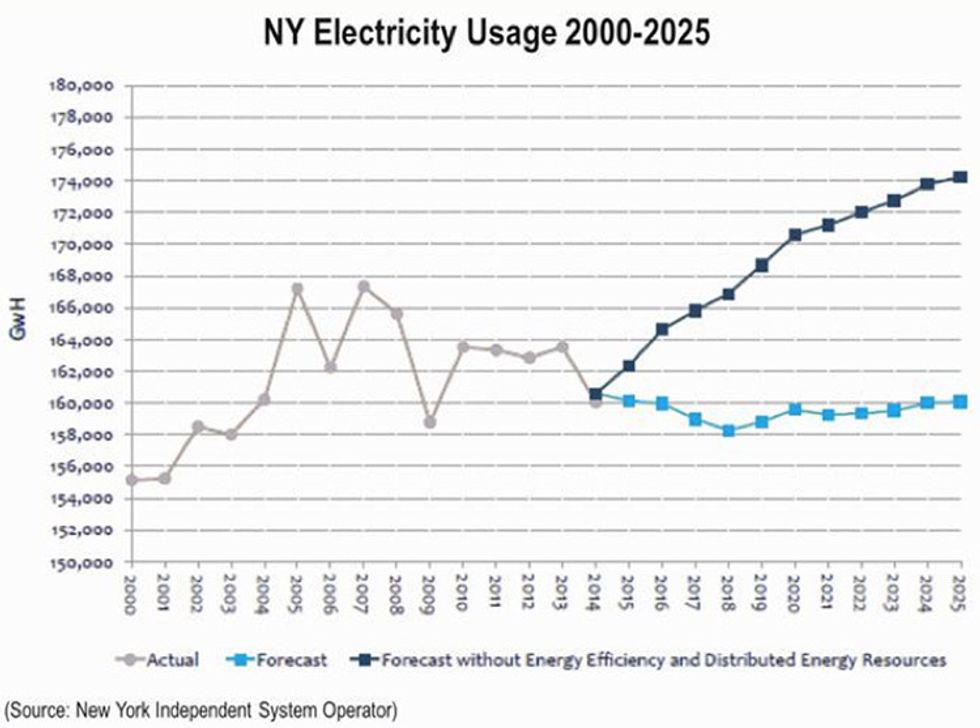 Projections for future electricity demand have declined sharply in recent years.
In short, we can close Indian Point now and reliably keep the lights on. In the future, new efficiency and renewable energy projects will drive still greater savings, thanks to $5 billion in planned energy investments by the state.
And, the cost will be minimal. In 2012, we reported that it would cost the average household less than $15 per year to transition to safe, sustainable energy. Last month, Con Edison Solutions contracted to supply up to 90,000 homes in Westchester with wind, solar and hydropower at prices that will be at least $21 per year lower than what these homes are currently paying for nuclear or fossil fuel energy.
As with her evolving position on fracking, it's time for Secretary Clinton to get tougher on Indian Point. In view of just how dangerous Indian Point has become and how readily available replacement energy has become, closing Indian Point is just the "careful, thoughtful" thing to do.
YOU MIGHT ALSO LIKE
20 Cities Leading America's Solar Revolution
Hundreds Rally Asking Gov. Cuomo to Deny the Constitution Pipeline
How Much Money Has Hillary Clinton's Campaign Taken From the Fossil Fuel Industry?
John Oliver Slams Donald Trump for Unfathomable Comments on Nuclear Weapons
waterlust.com / @tulasendlesssummer_sierra .
Each product featured here has been independently selected by the writer. If you make a purchase using the links included, we may earn commission.
The bright patterns and recognizable designs of Waterlust's activewear aren't just for show. In fact, they're meant to promote the conversation around sustainability and give back to the ocean science and conservation community.
Each design is paired with a research lab, nonprofit, or education organization that has high intellectual merit and the potential to move the needle in its respective field. For each product sold, Waterlust donates 10% of profits to these conservation partners.
Eye-Catching Designs Made from Recycled Plastic Bottles
waterlust.com / @abamabam
The company sells a range of eco-friendly items like leggings, rash guards, and board shorts that are made using recycled post-consumer plastic bottles. There are currently 16 causes represented by distinct marine-life patterns, from whale shark research and invasive lionfish removal to sockeye salmon monitoring and abalone restoration.

One such organization is Get Inspired, a nonprofit that specializes in ocean restoration and environmental education. Get Inspired founder, marine biologist Nancy Caruso, says supporting on-the-ground efforts is one thing that sets Waterlust apart, like their apparel line that supports Get Inspired abalone restoration programs.
"All of us [conservation partners] are doing something," Caruso said. "We're not putting up exhibits and talking about it — although that is important — we're in the field."
Waterlust not only helps its conservation partners financially so they can continue their important work. It also helps them get the word out about what they're doing, whether that's through social media spotlights, photo and video projects, or the informative note card that comes with each piece of apparel.
"They're doing their part for sure, pushing the information out across all of their channels, and I think that's what makes them so interesting," Caruso said.
And then there are the clothes, which speak for themselves.
Advocate Apparel to Start Conversations About Conservation
waterlust.com / @oceanraysphotography
Waterlust's concept of "advocate apparel" encourages people to see getting dressed every day as an opportunity to not only express their individuality and style, but also to advance the conversation around marine science. By infusing science into clothing, people can visually represent species and ecosystems in need of advocacy — something that, more often than not, leads to a teaching moment.

"When people wear Waterlust gear, it's just a matter of time before somebody asks them about the bright, funky designs," said Waterlust's CEO, Patrick Rynne. "That moment is incredibly special, because it creates an intimate opportunity for the wearer to share what they've learned with another."
The idea for the company came to Rynne when he was a Ph.D. student in marine science.
"I was surrounded by incredible people that were discovering fascinating things but noticed that often their work wasn't reaching the general public in creative and engaging ways," he said. "That seemed like a missed opportunity with big implications."
Waterlust initially focused on conventional media, like film and photography, to promote ocean science, but the team quickly realized engagement on social media didn't translate to action or even knowledge sharing offscreen.
Rynne also saw the "in one ear, out the other" issue in the classroom — if students didn't repeatedly engage with the topics they learned, they'd quickly forget them.
"We decided that if we truly wanted to achieve our goal of bringing science into people's lives and have it stick, it would need to be through a process that is frequently repeated, fun, and functional," Rynne said. "That's when we thought about clothing."
Support Marine Research and Sustainability in Style
To date, Waterlust has sold tens of thousands of pieces of apparel in over 100 countries, and the interactions its products have sparked have had clear implications for furthering science communication.
For Caruso alone, it's led to opportunities to share her abalone restoration methods with communities far and wide.
"It moves my small little world of what I'm doing here in Orange County, California, across the entire globe," she said. "That's one of the beautiful things about our partnership."
Check out all of the different eco-conscious apparel options available from Waterlust to help promote ocean conservation.
Melissa Smith is an avid writer, scuba diver, backpacker, and all-around outdoor enthusiast. She graduated from the University of Florida with degrees in journalism and sustainable studies. Before joining EcoWatch, Melissa worked as the managing editor of Scuba Diving magazine and the communications manager of The Ocean Agency, a non-profit that's featured in the Emmy award-winning documentary Chasing Coral.
We must face facts regarding the Indian Point nuclear plant. It's infrastructure is aging, its safety is dubious and most everyone knows it. What many people don't know is that it can be replaced at little cost to ratepayers—and energy technologies taking its place would create new economic opportunities for New York.
Indian Point—just 38 miles north of New York City—is vulnerable to terrorism, has 2,000 tons of radioactive waste packed into leaking pools and relies on an unworkable evacuation plan. While some argue that transformer accidents—such as the one that occurred last month—can happen at any power facility, they happen with astonishing frequency at Indian Point. Its age is problematic: You wouldn't rely on a 40-year-old appliance, why extend this trust to a nuclear plant? Moreover, the Nuclear Regulatory Commission (NRC) says Indian Point 3 has the highest risk of earthquake damage of all the nation's reactors. About 20 million people live within 50 miles of Indian Point. If a catastrophic accident occurred, the consequences would be unimaginable.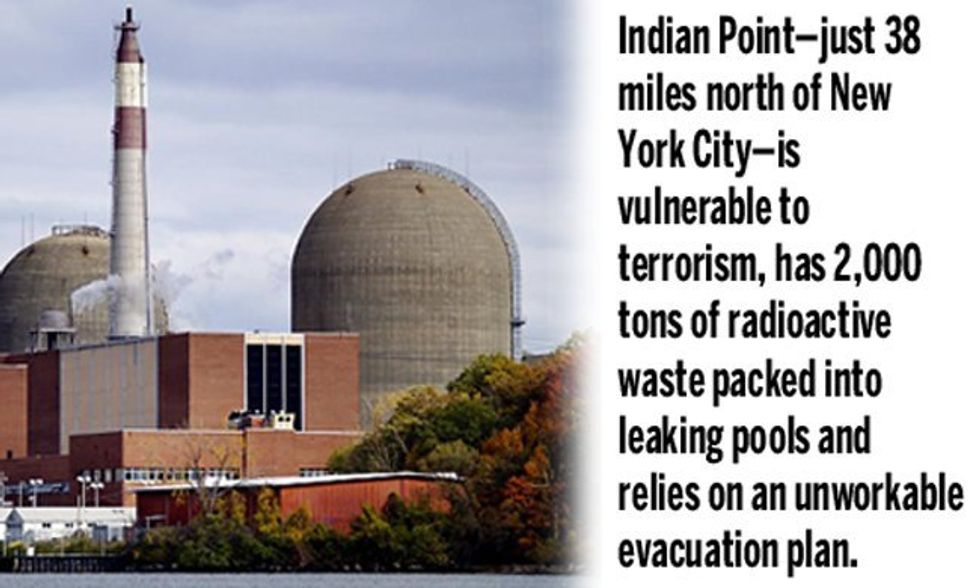 The NRC permits Indian Point to evade its own safety standards requiring that electrical cables controlling emergency reactor shutdowns have insulation that lasts 60 minutes in a fire. When the NRC found that the plant's insulation lasted just 27 minutes, it gave Indian Point an exemption. Your own home likely has more insulation on its electrical cables than does the plant.
Entergy and nuclear-industry groups make spurious claims that skyrocketing energy costs would result from Indian Point's closure. Actually, it can be retired without undermining the state's electric grid. Planning is under way for better efficiencies and cleaner energy sources. The cost to ratepayers will be minimal when compared to the risks, and homeowners could actually see savings in a few years—especially if they make their homes more energy efficient.
Right now, three efficient transmission projects could potentially save as much as 600 megawatts, and combining hydropower, wind, solar and other renewables could eventually make up the difference.
Closing Indian Point was pronounced doable by New York state in 2013, and it would bring economic opportunities and create jobs. SolarCity's manufacturing plans in Buffalo are just one signal of the potential.
And then there's the slaughter of Hudson River fish to consider: Indian Point kills more than a billion fish eggs and larvae each year through its cooling systems. The radiological contamination it leaks violates the Clean Water Act and has devastating effects on the river's ecology. Closing it would be a step toward restoration of species in decline.
It's no longer a question of whether Indian Point can be shut down, it certainly can. This aging nuclear power plant in a densely populated and ecologically fragile region is inherently problematic, threatening river life and human life. It no longer has a place in New York's energy landscape.We must close it before it closes us.
YOU MIGHT ALSO LIKE
How Pope Francis's Climate Encyclical Is Disrupting American Politics
Monsanto Fires Back at Neil Young's Scathing New Album
Last week, Cuomo's State Health Commissioner, Dr. Nirav Shah, announced that he needs more time to review fracking's health impacts, meaning that the state's current proposed fracking regulations will expire on Feb. 28. Any future plans for fracking now depend on how the health issue comes out, which may take as much as a year or more to determine, according to some observers.
The Cuomo administration is taking a closer look at how fracking would affect our health and our communities because he—along with hundreds of thousands of his constituents—realized it was the right thing to do. In the end, whether you love fracking or hate it, you should be glad this happened.

Contrast the situation in New York with what's gone on elsewhere in America. Over the past five years, 20 different states rushed to embrace fracking.
Fracking companies drilled more than 26,000 wells in the past two years alone, increasing domestic gas production but with serious side effects like depletion of underground water supplies and heavy-duty industrialization of formerly rural areas, which will harm local tourism and agriculture.
But the biggest problem with fracking is the risk it poses to our health. Fracking operations have forced families to abandon their homes after their drinking water was poisoned. Airborne pollution has spiked as well—fracking spews more smog-producing chemicals into the air around Dallas/Ft. Worth than all of the area's cars, trucks and buses combined.
Ominous signs like these led Cuomo to ask state health Commissioner, Dr. Nirav Shah, to determine whether New York's environmental impact statement on fracking gave proper consideration to health issues. Unfortunately for those who want New York to start fracking now, Dr. Shah's analysis is producing more questions than answers.
While his final recommendations won't be out until March, Dr. Shah has already written New York's environmental commissioner, Joe Martens, to warn that there are major gaps in our understanding of how fracking impacts human health, adding that the first national health studies on fracking are just now starting.
"Other states," Commissioner Shah reminds us, "began serious health reviews only after proceeding with widespread [fracking]." In Shah's view, "that is not the right approach for New York to take if we are serious [about] public health … "
Some have said that if fracking is good enough for President Obama, it should also be good enough for Governor Cuomo, but you don't have to look too hard to see why Cuomo's on the right track here. For example, Dr. Christopher Portier, director of the federal Center for Environmental Health, asserts that fracking has been a "disaster" in some communities and Portier, like Shah, admits that we lack much of the basic information needed to know whether it can be done safely.
New Yorkers should thank Cuomo, Shah and Martens for pulling us back from the brink of an ill-informed decision to start fracking. Remember—sub-prime mortgages looked great for a few years, until they proved disastrous. Same thing with asbestos and PCBs.
So, what turned the tide on fracking in New York? Everyday New Yorkers—many of whom had never gotten involved in an environmental fight in their lives—joined with family physicians, green groups, local politicians and others to make the case and expose the misinformation about fracking, and Cuomo listened. They uncovered evidence that fracking not only puts public health at risk, it may even drive down a community's long-term economic growth, educational attainment and ability to attract investment. Most recently, they helped call attention to federal studies showing that fracking releases so much methane into the atmosphere it may actually cause more climate disruption than coal or oil.
So, even if you think fracking should happen, don't knock Cuomo for hitting 'reset.' He's following the facts, which raise real concerns—shared by a growing multitude of public officials, academics and health professionals—that we don't really know how seriously fracking affects human health or the environment.
Years from now, New Yorkers will be glad Governor Cuomo decided to take a hard look at fracking instead of rushing to embrace this dangerous new form of drilling before its health and environmental impacts were fully understood.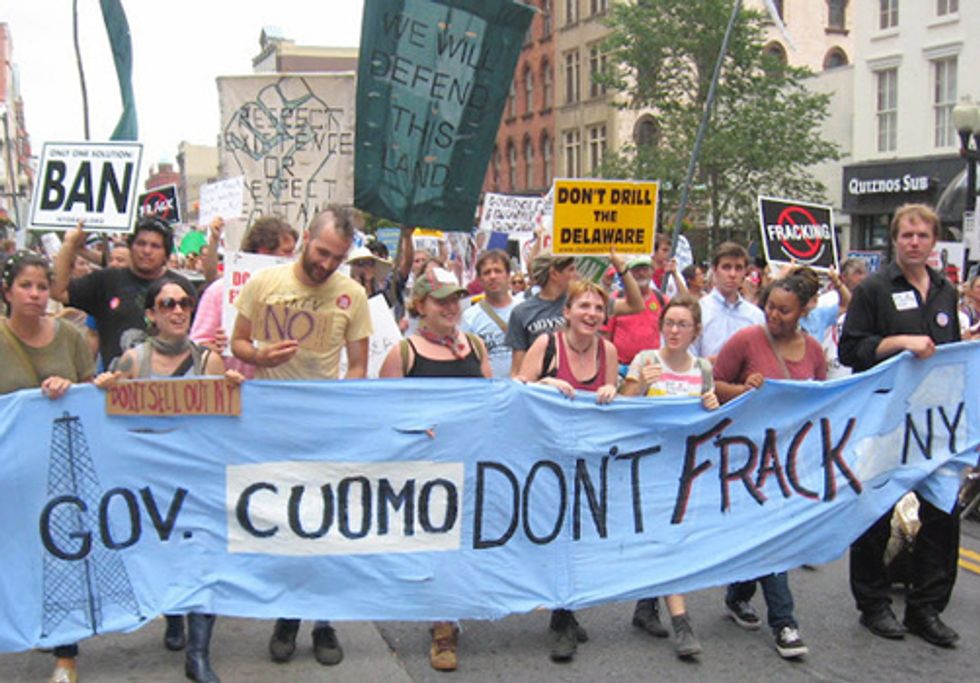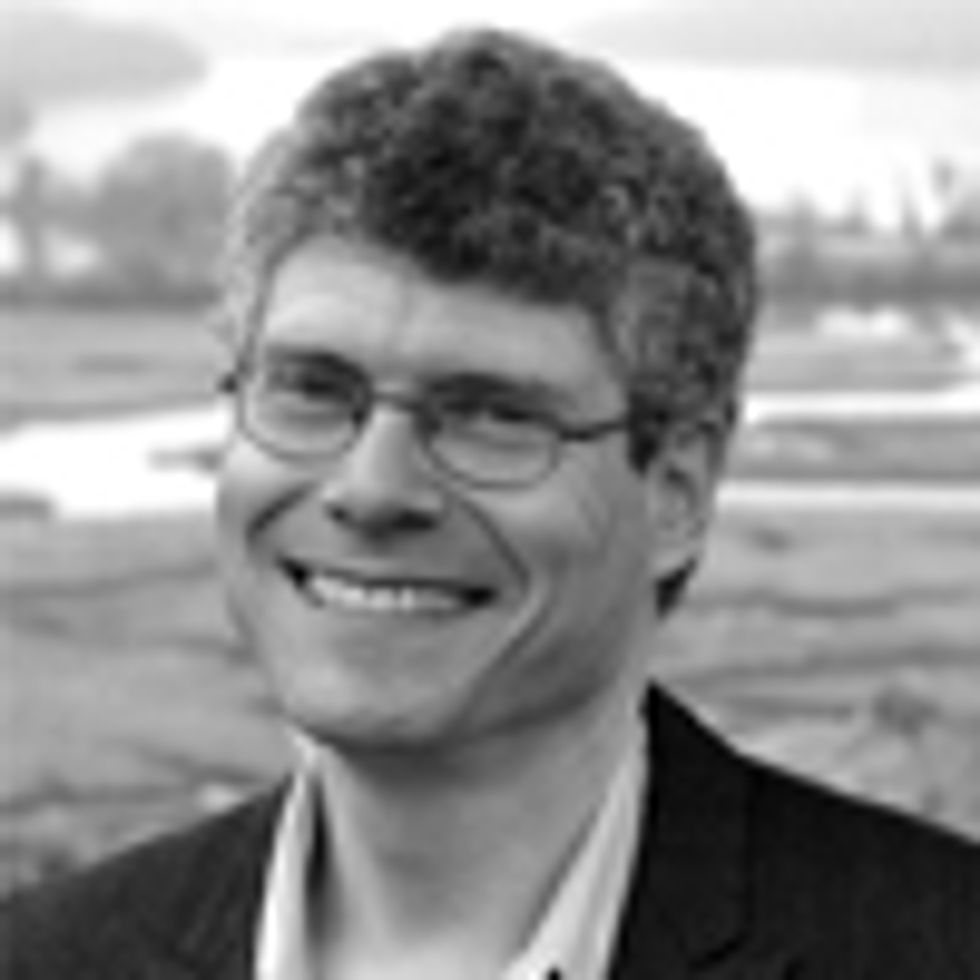 In October 2011 Governor Andrew M. Cuomo frankly admitted that he had yet to earn his constituents' trust on fracking.
Why is there still no trust for Cuomo, sixteen months later, on the verge of his big decision whether to give fracking the go-ahead?
If anything, public confidence in New York's fracking process has dropped since 2011. Nearly three times as many New Yorkers now say they will be very upset if fracking goes forward, compared with the number of their fellow New Yorkers who say that they will be very upset if fracking doesn't happen.  Forty-nine percent of New Yorkers say fracking poses unacceptable risks to drinking water—only 18 percent disagree.
Why no trust for Cuomo on Fracking? In part, it's because his regulatory review process has been "an abomination" (as one respected Albany columnist put it last month) in which the public has been "deceived, misdirected and kept utterly in the dark" by state officials. What else can you say when officials rush to publish regulations without first completing legally-mandated health and environmental reviews? And while virtually ignoring fracking's documented risks to tourism, agriculture and community character?
As for the public's role in the process: well, when asked whether New Yorkers would have the right to comment on the state's still-unfinished health review on fracking, the state's environmental commissioner responded by saying there "may be no need" for public comment on the health review, even as he acknowledged that it is "critical" to the state's decision-making process. If it's that important, the public has a right to see it and comment on it, before any decisions are made.
Even worse, this rulemaking process "from hell" is unfolding as new facts keep coming to light about the ways in which fracking damages our air and water and puts public health at risk.  Christopher Portier, director of the federal Center for Environmental Health, recently warned that we don't understand fracking's impact on human health, adding that fracking has been "a disaster" in a number of communities. Recent federal findings show that fracking releases so much methane into the atmosphere it may actually cause more climate disruption than coal or oil.
Is it any wonder that the Governor hasn't earned the public's trust on fracking, when his administrative process continues to disenfranchise New Yorkers at the very same time new evidence emerges to show that fracking poses serious and unresolved risks to our health, environment and community character?
New York's decision on fracking could bring irreversible changes to a huge section of the state, forever altering our way of life, and forever polluting our environment. It's a decision that should only be made after the most careful and open of reviews—exactly what Cuomo promised, but not what he has delivered.
Governor Cuomo must stand up as a national leader on the environment and climate change by hitting the reset button on fracking. Otherwise, people might just conclude that the process was "rigged" from the start.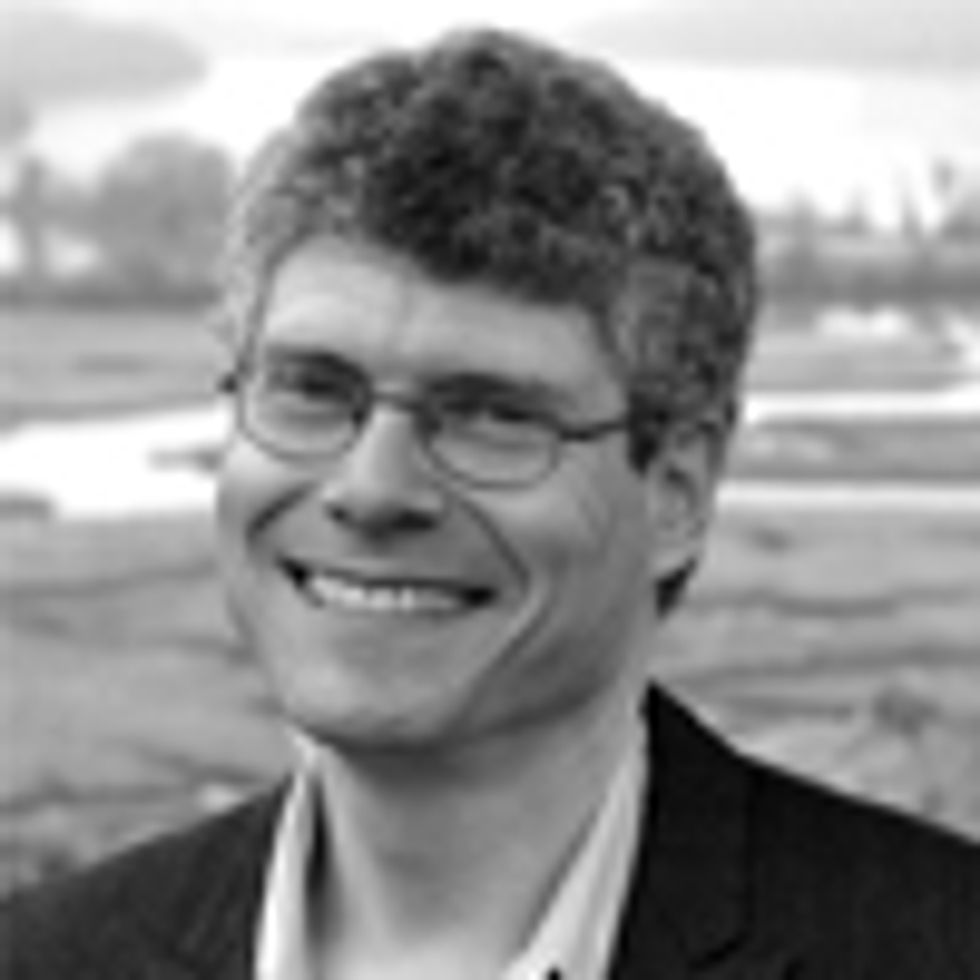 New York Governor Andrew Cuomo must have winced as state environmental commissioner Joe Martens was grilled on fracking during budget hearings last week. One legislator after another hacked at Martens, as he acknowledged that the state's fracking health review wouldn't be ready for "a few weeks," despite being "critical" to an environmental impact statement that must be finished in a week.
To make matters worse, Commissioner Martens refused to commit to taking public comment on this critical health review. That's because he's run out of time for such comment without starting the whole process again. So, the public's right to give input on the single most important report ever commissioned by the state on fracking is going out the window.
Please don't imagine that Cuomo doesn't care about how bad this looks. When nearly 300,000 public comments are submitted on an issue in less than one year, savvy politicians like our governor don't just take note of public opinion, they pore over every detail.
The Governor knows that the opposition to fracking is deeper and stronger than is the support for this uniquely dangerous practice: 54 percent of New Yorkers who oppose fracking will be "very upset" if it happens, nearly three times higher than the number of supporters who will be very upset if fracking doesn't go forward. Plus, 49 percent of New Yorkers say fracking poses unacceptable risks to drinking water—only 18 percent disagree.
Public opinion data like these show that the war over fracking is between people who say "no way," because studies show it harms our water, air and communities, and folks who know that the environment may suffer but hope it won't be that bad.
Fracking is by far the severest test Andrew Cuomo has faced as Governor. In fact, it's not too much of a stretch to predict that what Cuomo does on fracking will define his term of office. Whether you look at polling numbers, scientific evidence or the likelihood of defeat in court, the Governor is better off if he 'hits the reset button' on fracking.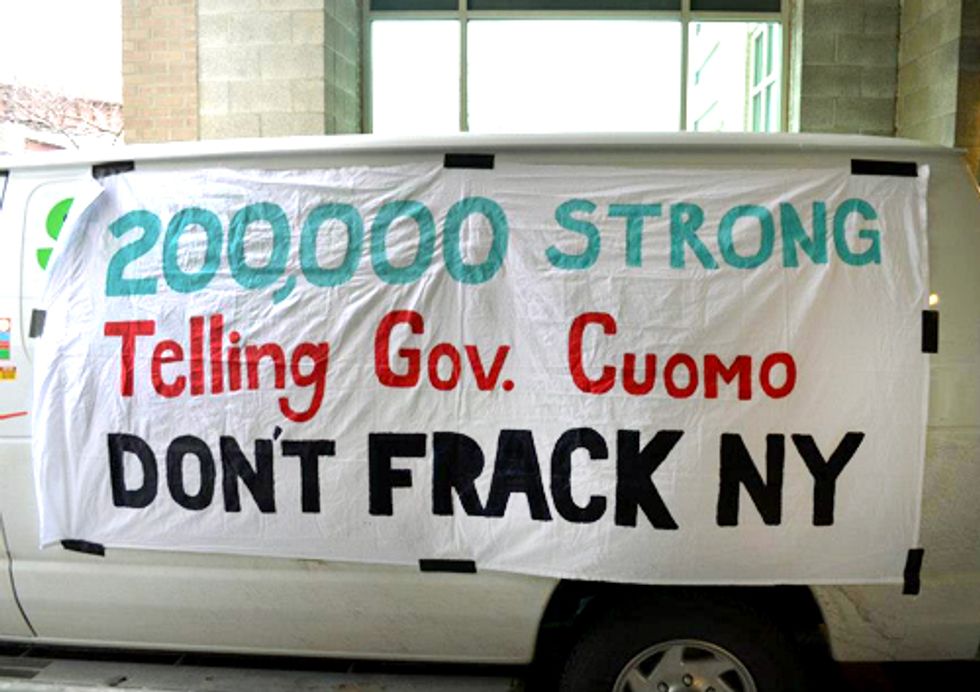 By the Jan. 11 deadline set by the state, concerned citizens filed more than 200,000 comments blasting the deficiencies in the draft regulations.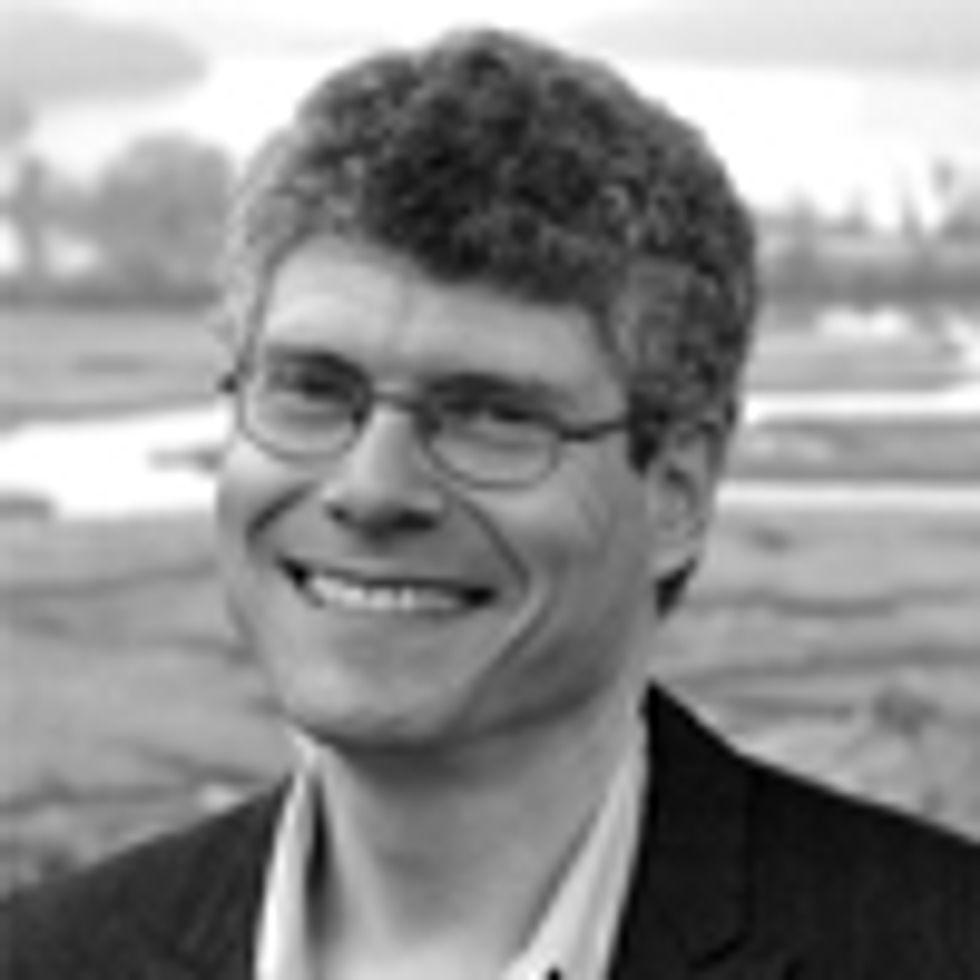 New York's four-year effort to assess the safety of the controversial gas drilling practice known as fracking is broken. To fix it, the state must either declare a ban on fracking, or extend the moratorium now in place while it addresses the fundamental flaws in what has been, to date, an almost Kafkaesque regulatory process.
The environmental community is aghast at how New York is handling fracking. Many of us feel that we've never seen anything like the train wreck unfolding before us. And, it's not just the greens who are crying foul—veteran Albany columnist Fred LeBrun recently observed that:
"The rulemaking process … has been from hell, an abomination. The public has been deceived, misdirected and kept utterly in the dark over where the state was heading concerning the most important environmental issue of this generation."
Rarely has a government so thoroughly earned such bad press. LeBrun's broadside came several days after state officials released a new round of draft fracking regulations; gave the public only 30 days to comment on them; and declined to disclose any details about its own private study of fracking's health impacts.
Asking the public to comment on proposed regulations when state bureaucrats themselves haven't finished evaluating whether fracking will lead to public health problems is unconscionable, especially when Christopher Portier, director of the federal Center for Environmental Health, admits that fracking has been a "disaster" in some communities and that we lack much of the basic information needed to know whether it can be done safely.
Another issue the State can't seem to get right is whether fracking will truly benefit New York's local economies and our upstate communities.
In November 2011, members of a state task force on fracking were invited to hear from a consultant hired by the New York Department of Environmental Conservation to analyze the economic and community impact of fracking. When asked why, in a 250-page report, the consultant had devoted only six pages to fracking's documented economic and social downsides, the consultant replied that it had only been asked to study the benefits of fracking.
Following that shocking admission, State Environmental Commissioner Joe Martens conceded that the state's socio-economic impact review was "a little thin" and promised that his agency would take a closer look at the costs of fracking to local communities.
Over a year later, we're still waiting for that "closer look." All we know for sure is that the state basically disbanded its fracking task force soon after the disastrous meeting on economic issues and has released nothing since to show that it has come to grips with the evidence that fracking damages roads, degrades local character, harms tourism and agriculture and may even drive down a community's long-term employment growth, economic diversity, educational attainment and ability to attract investment.
Fracking isn't just a problem in the communities whose air, water and land it pollutes. Any hope that fracking will benefit the broader public, by adding to our domestic energy reserves, runs squarely into recent federal findings that the process releases so much methane into the atmosphere, it may actually cause more climate disruption than coal or oil.
Given all this controversy over the impacts of fracking, you've got to wonder why state officials have rushed out with new regulations when they haven't even finished all of the relevant studies.
One theory is that New York's administrative laws would require the Department of Environmental Conservation to start the whole process over again, if it doesn't finalize its regulations by Feb. 28, and that may simply be too much to bear for an agency that has been so preoccupied with fracking for so many years.
The other possible explanation for the mad push to get these regulations out the door is even more troubling. What if, despite fracking's negative impacts on air, water, health, climate and community character, pro-fracking officials in New York are simply bound and determined to give the drillers the green light, and they think it will be easier to do so if the public doesn't have all the relevant studies during the official comment period?
Whatever the reason for this travesty, a lot of people are furious about it. By the Jan. 11 deadline set by the state, concerned citizens (many of whom had never protested anything before fracking) filed more than 200,000 comments blasting the deficiencies in the draft regulations. These comments confirm the sad truth—New York State has not been honest with itself or with the public about fracking's impacts on public health, our economy and community character, or the global climate.
Fracking is too big, too risky and too important to get wrong. Thankfully, Governor Andrew Cuomo still has the chance to do the right thing. He can just say no to fracking, based on its numerous, well-documented problems. Alternatively, he can release all of the state's studies on fracking—many of which are not even finished yet—and then give New Yorkers the chance to comment on a full record.
Or Governor Cuomo can just continue to press forward with the "rulemaking process from hell," and approve fracking. If he does, he'll forfeit any claim to the public's trust on one of the defining issues of his administration.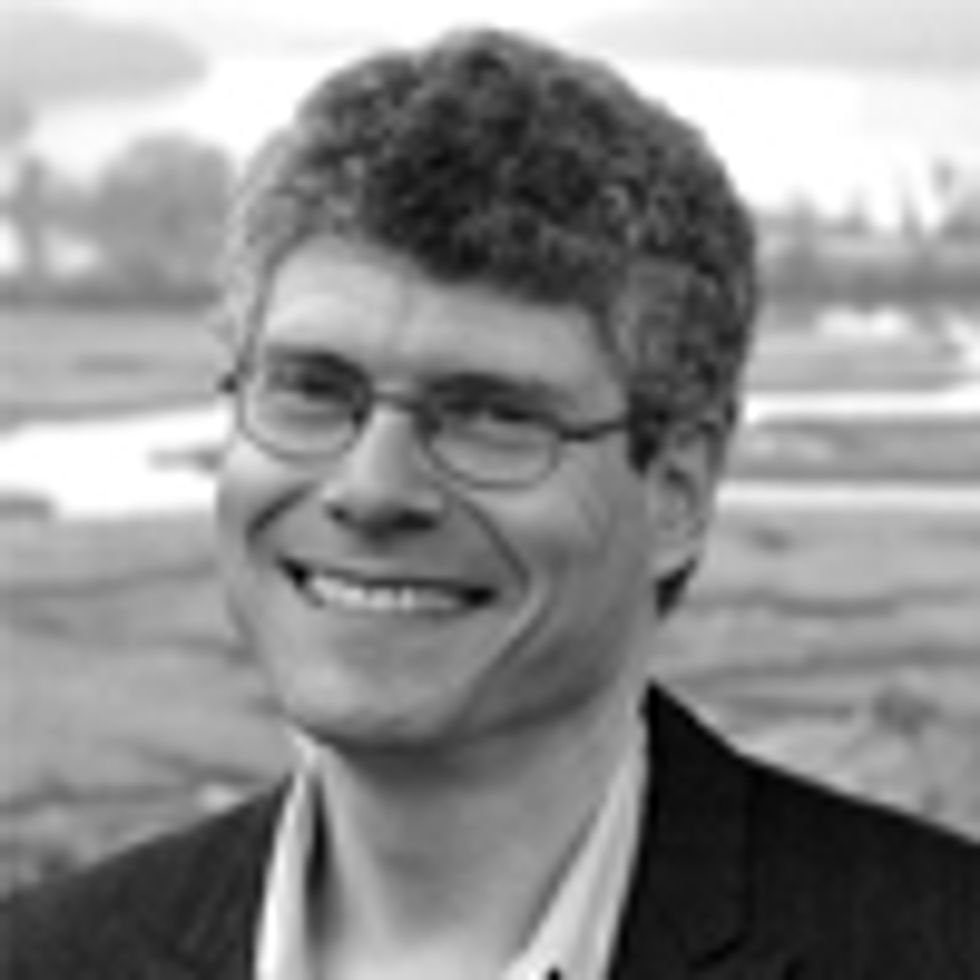 Last Call at the Oasis, a fine new film on water issues by Oscar-winner Jessica Yu, has more than its share of "uh-oh" moments. Screening audiences gasp audibly as Las Vegas runs out of water, fracking chemicals turn Texas swimming pools a nasty green and frogs change sex due to pesticide exposure.
Later in Last Call, we learn how to prevent still more horrible damage to our water resources. Conservation is an obvious first step. How about being honest with ourselves about the effects of chemical contamination in our communities? And, there's the possibility that one day we'll be going toilet-to-tap for drinking water, an idea floated in the film by a deadpan, lab-coated Jack Black, holding a beta test bottle of "Porcelain Springs."
Doubt the seriousness of the water issue? Think it's a plot by doomy environmentalists or tax-and-spend liberals? Not according to Bush Senior's EPA Administrator, William Reilly, who warns that 117 million Americans still lack proper access to safe drinking water. And, as many as 3.5 million Americans are being sickened each year because of bacteria in poorly-treated wastewater.
Reilly should know, as he served at the EPA during the beginning of the end for clean water investment. During the 1970s and the 1980s, the feds put more than $60 billion into building public wastewater treatment systems. President Reagan and Congress ended that program in 1987, abandoning true conservative values like thrift and investment in the future to help pay for tax cuts. Thus began an epic decline in conditions at our water treatment plants, which are now in such bad condition that the American Society of Civil Engineers assigned them a grade of D- in 2009.
America's neglect for its infrastructure now translates into major public health problems. Hundreds of thousands of New Yorkers swim and fish in the Hudson River—even drink from it—assuming that we're taking the necessary steps to keep the river clean. Riverkeeper's water quality testing reveals the truth: bacteria levels in the Hudson exceed federal safe swimming guidelines over 20 percent of the time. After it rains, that number can be as high as 56 percent. Roughly a quarter of New York's sewage systems are decades overdue for replacement or rehab.
Granted, water treatment is only one of many problems we've let worsen in recent years, but it's only common sense to pay paramount attention to the stuff we and our families drink, cook with and bathe in. And, every year we wait, fixing the problem becomes more costly. In 1986, when the feds were still spending on water infrastructure, capital investment needs for clean water were about $80 billion. Now, they're over $250 billion.
Whether you consider yourself an environmentalist or not, it's time to speak up for clean, safe water. You may not think the politicians will listen, but try it and see. Here in New York, grassroots groups won approval for key infrastructure investments in the City of Beacon, and on the Sparkill Creek in Rockland County, too. In New York City, the "SWIM Coalition" is driving multi-billion dollar investments in reducing storm-related sewer overflows—investments that will not only improve conditions in local waterways, they'll also beautify city neighborhoods and save New Yorkers money in the long run.
Last Call at the Oasis is an essential film that deftly balances entertainment, information and a call for action, a hallmark of its production company, Participant Media. It's also a compelling and long-overdue wake-up call that we need to answer now by ending America's 35-year drought in clean water investment.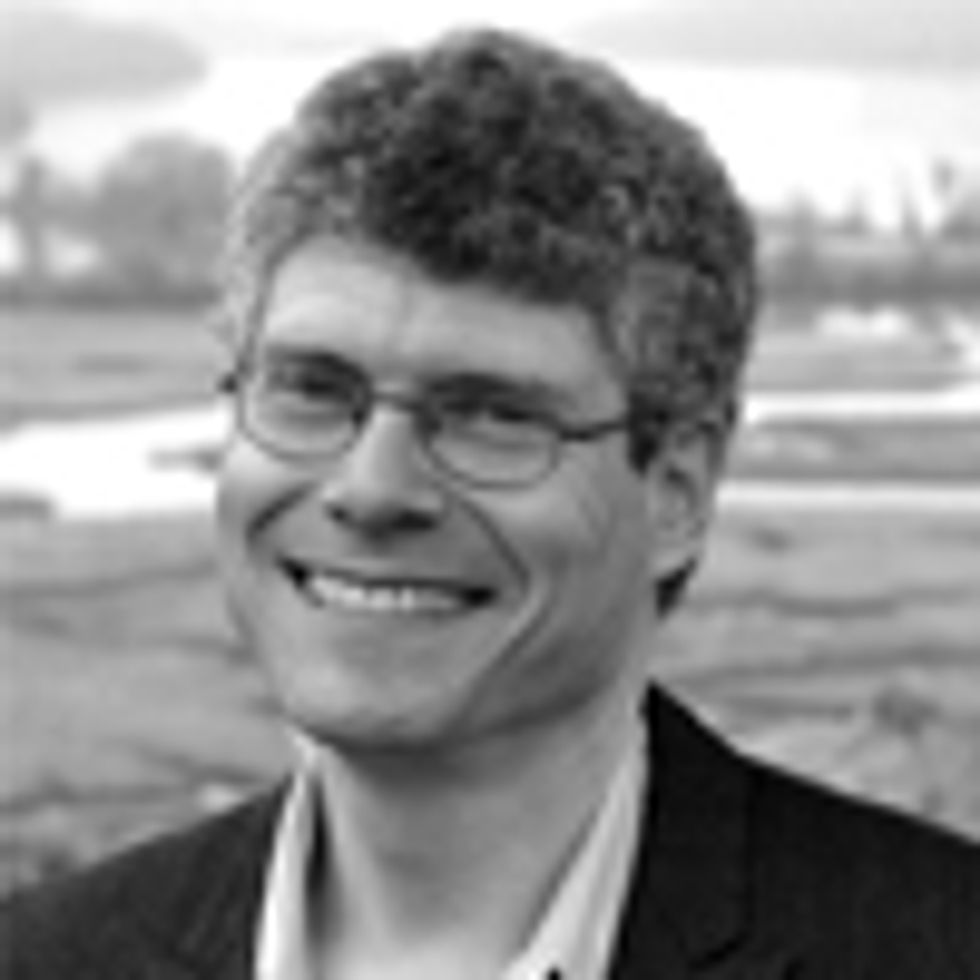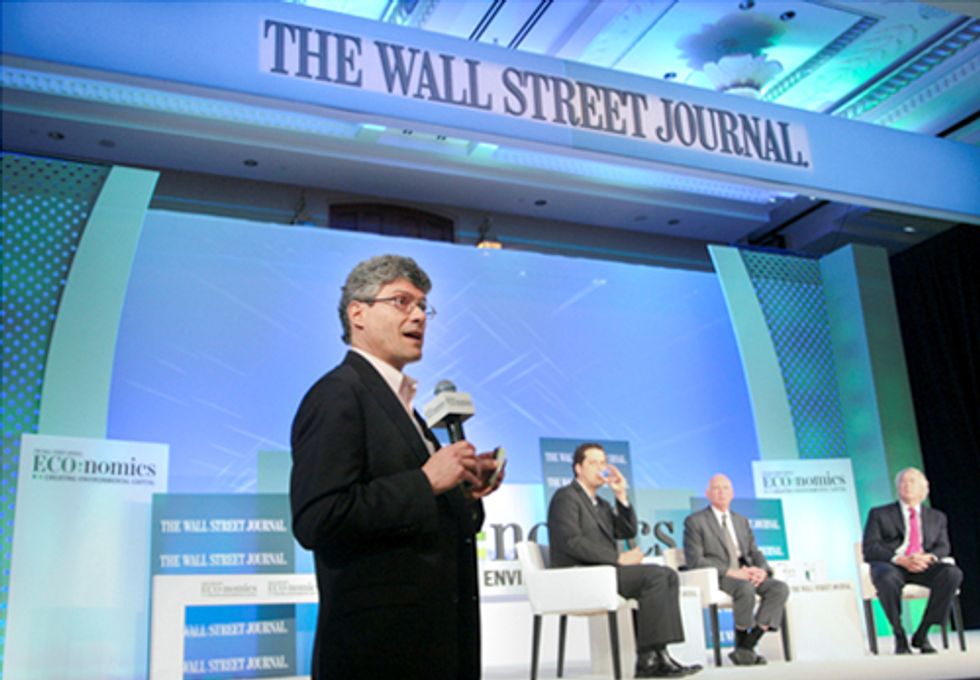 It's like some in the gas industry are living in a different universe from the rest of us, when it comes to the risks from shale gas extraction via fracking. Call it the "Spin Zone."
At a Wall Street Journal conference last week, Chesapeake Energy CEO Aubrey McClendon told attendees he's unaware of any problems resulting from the thousands of fracking wells drilled in Fort Worth, Texas in recent years. McClendon peevishly referred to the fracking-related air pollution concerns I raised at the conference as "environmental nonsense."
Well, read on. Then decide who's talking "nonsense":
In December 2011, the Texas Commission on Environmental Quality (TCEQ) reported that oil and gas operations in the Dallas-Fort Worth region emit more smog-causing volatile organic compounds (VOCs) than all cars, trucks, buses and other mobile sources in the area combined. This wasn't true before the fracking boom: TCEQ's data shows that VOCs from oil and gas production have increased 60 percent since 2006.
Ozone, a corrosive gas that can exacerbate asthma and other respiratory diseases, is created when VOCs from petroleum operations mix with heat and sunlight. In 2011, Dallas-Fort Worthviolated federal ozone standards on more days than anywhere else in Texas. Dallas-Fort Worth is a "particularly extreme" example of higher air pollution in Texas, according to David Allen, a chemical engineering professor and state air-quality program director.
In 2010, TCEQ found elevated levels of benzene around 21 gas fields out of the 94 it tested in the Barnett Shale. According to TCEQ toxicologist Shannon Ethridge, their monitors in the Barnett Shale pulled up "some of the highest benzene concentrations we have monitored in the state."
In Texas, which had about 93,000 natural-gas wells in 2011, up from around 58,000 a dozen years ago, a hospital system in six counties with some of the heaviest drilling, including the Barnett Shale region, found that "children in the community ages 6-9 are three times more likely to have asthma than the average for that age group in the State of Texas." According to Baylor University, in 2009, childhood asthma rates in the Tarrant County area of the Barnett were more than double the national average, prompting a new study to evaluate asthma and pollution sources.
Up north in the Mountain States, the problem is just as serious:
According to a 2012 study from the Colorado School of Public Health, cancer risks were 66 percent higher for residents living less than half a mile from oil and gas wells than for those living farther away, with benzene being the major contributor to the increased risk. This same study reminds us that chronic exposure to ozone, prevalent at gas production sites, can lead to asthma and pulmonary diseases, particularly in children and the aged.
A recent study by the National Oceanic and Atmospheric Administration (NOAA) found elevated levels of methane coming from well sites in Northeastern Colorado. NOAA scientists say initial results from another study show high concentrations of butane, ethane and propane in Erie, east of Boulder, where hundreds of natural-gas wells are operating." "We are finding a huge amount of methane and other chemicals coming out of the natural-gas fields," said Russell Schnell, a NOAA scientist in Boulder. NOAA estimates that gas producers in this area are losing about 4 percent of gas to the atmosphere -- not including losses in the pipeline and distribution system.
Levels of ozone in Wyoming's fracking country are higher than in Los Angeles (Wyoming levels have been as high as 124 parts per billion, two-thirds higher than the federal EPA's maximum healthy limit). In 2009, Wyoming's environmental agency concluded "that elevated ozone at the Boulder [Wyoming] monitor is primarily due to local emissions from oil and gas (O&G) development activities: drilling, production, storage, transport, and treating."
Finally, let's not forget the 2011 Duke University study proving that drinking water wells near fracking sites have 17 times more methane than wells not located near fracking, and that this extra methane has a chemical fingerprint which shows it's coming from deep drilling. Fracking operations have generated billions of gallons of radiation-laced toxic wastewater that weren't managed properly and fracking has forced families to abandon their homes after they were poisoned by dangerous levels of arsenic, benzene and toluene.
Most drillers remain in deep denial, routinely choosing to circle the wagons rather than acknowledge environmental and public health problems. As one Wall Street Journal conference blogger pointedly observed, after I suggested that the gas companies deny problems and demonize critics, McClendon's next move was, well, to deny and demonize. To be fair, other pro-fracking conference panelists like former Pennsylvania Gov. Ed Rendell were somewhat more critical of the industry, arguing that the gas companies must accept blame for rushing fracking and relying on "cowboy" drillers.
In the end, conference attendees weren't buying the drillers' "don't worry, just keep buying more of our gas" message. After my and McClendon's mini-debate, an astonishing 49 percent of this business-friendly audience said that we need federal regulation of the gas industry. Only 7 percent thought the answer to our problems lies with self-regulation by the frackers.
Fracking and its impact on public health, in particular our children's health, is a serious issue that calls for swift action -- action that the gas industry repeatedly tries to block. In New York, for example, the industry recently helped kill a legislative proposal for a public health impact assessment which hundreds of medical professionals had joined community activists and environmentalists in supporting.
Let the gas companies continue to deny fracking's proven link to air and water pollution. The public isn't buying their spin. They know where the "nonsense" is coming from.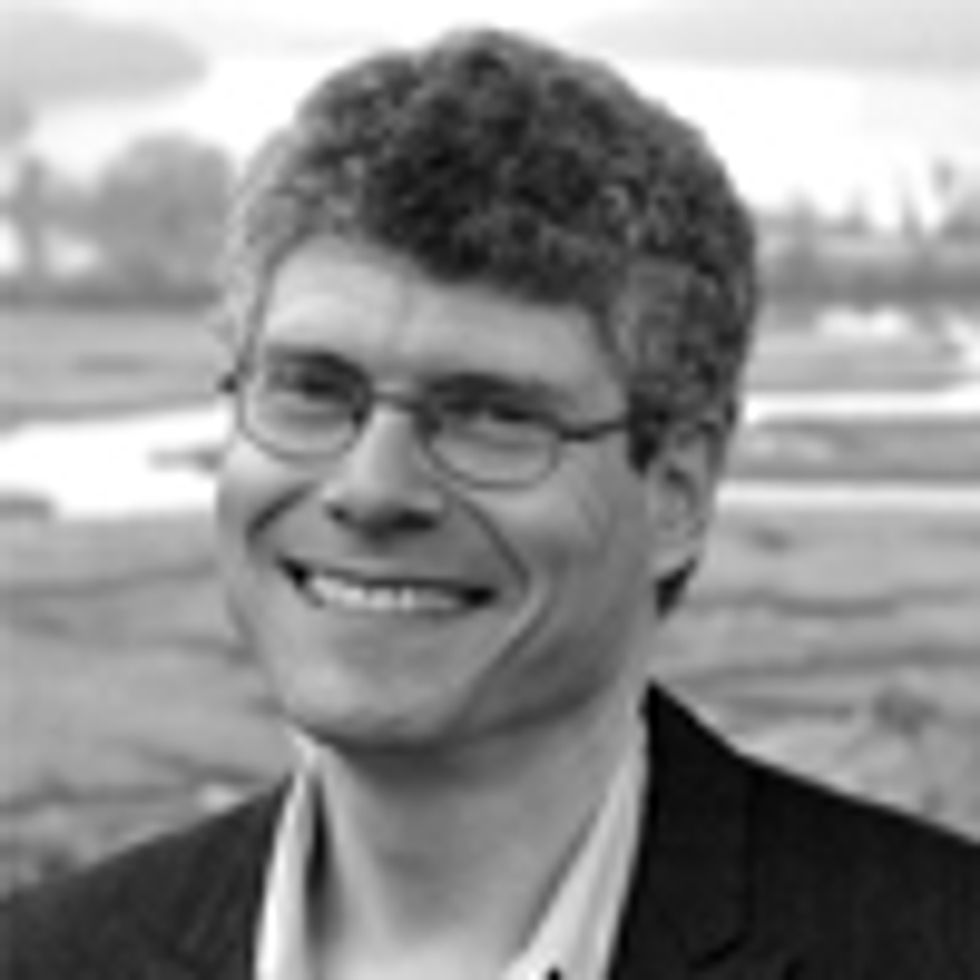 There's a lot of talk lately about the comfort-of-your-own-home brand of advocacy known as slacktivism, but grassroots environmentalists on the Hudson River aren't paying much attention to it. They're too busy doing cleanups, taking water quality samples and occupying government agencies until officials pony up the resources needed to restore our river.
Riverkeeper is doing everything it can to support these volunteer water warriors because, as Margaret Mead famously told us, they are the ones who make change happen. For example, on March 13, New York City announced a historic 2.4 billion dollar investment in pollution-fighting green infrastructure, which Riverkeeper has sought since 2006. The community muscle needed to push the plan over the top came from a 70-organization collective called the SWIM Coalition. Days earlier, the dedicated activists who make up the Indian Point Safe Energy Coalition earned national headlines by bringing together Americans and Japanese to commemorate the first anniversary of Fukushima and fight for closure of Indian Point—America's most dangerous nuke plant. In January, after just a year of citizen water-quality testing, the Sparkill Creek Watershed Alliance convinced local officials to fix a key pump station that had been failing for decades.
Water contamination from failing infrastructure is a significant public health risk in New York. Tens of thousands of New Yorkers swim, fish and boat on the Hudson, and they assume that government has taken the necessary steps to keep the water clean. Riverkeeper's water quality testing reveals the truth—bacteria levels in the river exceed federal safe swimming guidelines over 20 percent of the time. After it rains, that number can be as high as 56 percent.
These numbers are dismal—far worse than the national average. But they've also sparked a cry for change. People up and down the Hudson have downloaded our sampling results and asked: what can we do to improve conditions where we live? Riverkeeper's reply: collect more data, take it to your local officials and demand action.
When Riverkeeper gathers the tribes in June for a Day of Activism on the Hudson, stories about change will be everywhere. Nearly a dozen local groups now sample for water quality and lobby for investment in our crumbling infrastructure. These groups are savvy and they're not afraid to mix it up, giving them leverage with local officials (many of whom are themselves environmentalists, just waiting for the citizen backing they feel they need before taking action).
This growing partnership between volunteer activists, NGOs and progressive public officials in NYC and the Hudson Valley bucks the national trend of declining support for the environment, and it couldn't come at a better time. Forty years after the Clean Water Act promised America swimmable, drinkable, fishable waters, over a third of America's rivers still don't meet federal standards, 117 million Americans get at least a portion of their drinking water from contaminated sources and a staggering 30 percent of New York's wastewater treatment plants are 20 or even 30 years beyond their intended retirement dates. It's a national embarrassment and a crime against public health, how we've let our water treatment infrastructure slide for so long.
Clean water is one of the few things we can't live without. Here on the Hudson, it seems like more volunteer environmentalists converge on government offices to deliver that message every day. Organizations like Riverkeeper, Clearwater, and Scenic Hudson are there to back them up, and that's just how it should be—with citizens leading the way. As former Environmental Grantmakers Association director Sarah Hansen wisely warns in her new study, Cultivating the Grass Roots, the environmental movement will never regain lost ground if it doesn't provide better support for boots-on-the-ground activism.
Strengthening ties between environmental professionals and grassroots volunteers won't solve all our problems but it's a good place to start. After all, when the movement was young, NGOs and local activists vowed to love, honor and cherish one another. We'd do well to renew those vows, this Earth Day —preferably on some nice stretch of riverbank.
Oh, and don't forget to tell the guests to come dressed for a cleanup after the ceremony. That river's not going to restore itself, now, is it?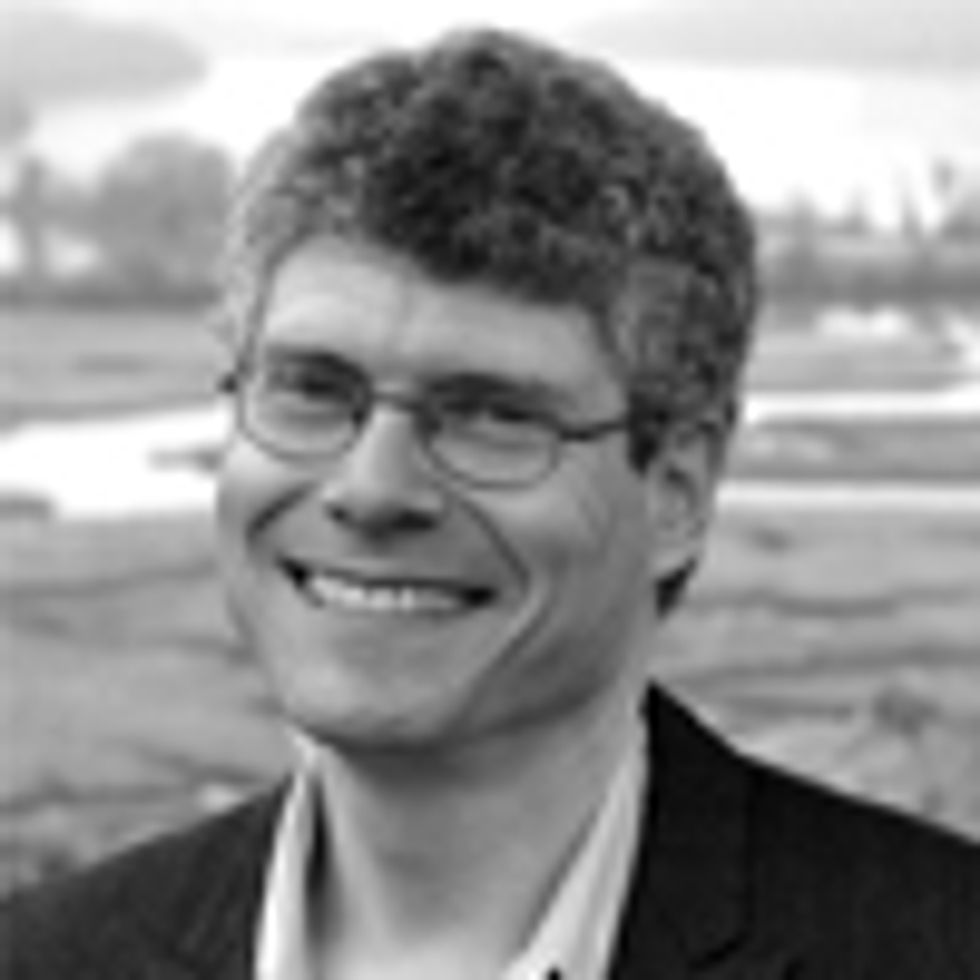 As New York considers new hydrofracking regulations that would allow companies to drill an estimated 48,000 gas wells across the rural countryside, many see the pitched battle over the state's fracking plan as a tug-of-war between the environment and the economy. In reality, both will suffer if the frackers get their way.
Riverkeeper, the organization I lead, is devoted to protecting the Hudson River and the drinking water supply for nine million New Yorkers. We originally engaged with this issue to protect New York City's drinking water, but the risks go far beyond one watershed, even one so important it serves the nation's largest city.
The risks posed by hydrofracking are dead serious. Those YouTube clips that show people lighting their drinking water on fire? They're not isolated cases: Duke University recently proved that drinking water wells near hydrofracking sites have 17 times more methane than wells not located near fracking. Fracking operations have generated billions of gallons of radiation-laced toxic wastewater that we can't manage properly and forced families to abandon their homes because of dangerous levels of arsenic, benzene and toluene in their blood. Fracking's caused earthquakes in Ohio and Oklahoma, ozone in Wyoming that out-smogs L.A. and a 200 percent increase in childhood asthma in parts of Texas. A top federal scientist admits we just don't know enough about all the different ways fracking can make us sick.
Given this parade of horribles, it's no surprise that environmentalists aren't alone in warning against New York's rush to frack—dozens of counties and towns in the Empire State have imposed moratoriums or bans on fracking. It's also no surprise that only 13 percent of New Yorkers polled by Quinnipiac College believe that fracking is safe for the environment. Yet, the frackers are still icing champagne, in anticipation of a thumbs-up later this year. They know that a whopping 30 percent of all New Yorkers are so worried about the economy they want fracking to happen whether or not it's safe for the environment.
You've got to wonder what those folks would say if they knew that fracking has so many drawbacks it would leave New York in worse economic shape, not better.
Road maintenance alone will cost communities up to $375 million, according to a draft report by the state Department of Transportation, since each well generates about 4,000 extra heavy truck trips. Many local officials and businesspeople warn that fracking will erode New York's all-important tourism sector, by "creating an industrial landscape that far outlives the profitability of gas extraction." Studies show that drill-friendly communities do worse than others in personal income, employment growth, economic diversity, educational attainment and ability to attract investment. Then there are the risks to private property and real estate. Several major national lenders refuse to grant mortgages to homeowners with gas leases; fracking puts as much as $670 billion in secondary mortgage debt at risk.
What's truly scary is that state officials have ignored all this evidence about hydrofracking's potential to ruin our economy. The state did prepare an Economic Assessment Report on fracking, with the help of a consultant. But, it appears that the consultant was asked to study only the economic benefits of fracking, as the report spends a scant seven pages dismissing concerns about fracking's negative economic impact, in terms so superficial they'd make a booster blush, while devoting 250 pages to fracking's supposed benefits.
New York is one of the few states yet to give in to the frackers. That could change within months—unless Gov. Andrew Cuomo pays heed to the tens of thousands of his constituents who have already spoken out against fracking, and the tens of thousands more who are expected to do so before the public comment period closes Jan. 11.
If Gov. Cuomo does give fracking the green light, watch out. The drillers are going to have one hell of a party, and we New Yorkers will end up with the hangover. However, if our famously rational governor thinks this one through, he can avoid disaster. The facts show that hydrofracking doesn't just destroy air and water quality, undermine community character and make people sick. Fracking would also do serious harm to New York's economy. Net-net, fracking is simply a bad bet.
No question that America needs a sustainable energy plan, but fracking is neither safe nor sustainable nor good for the economy. Those who say it is are selling snake oil, not natural gas.