By Monica Tan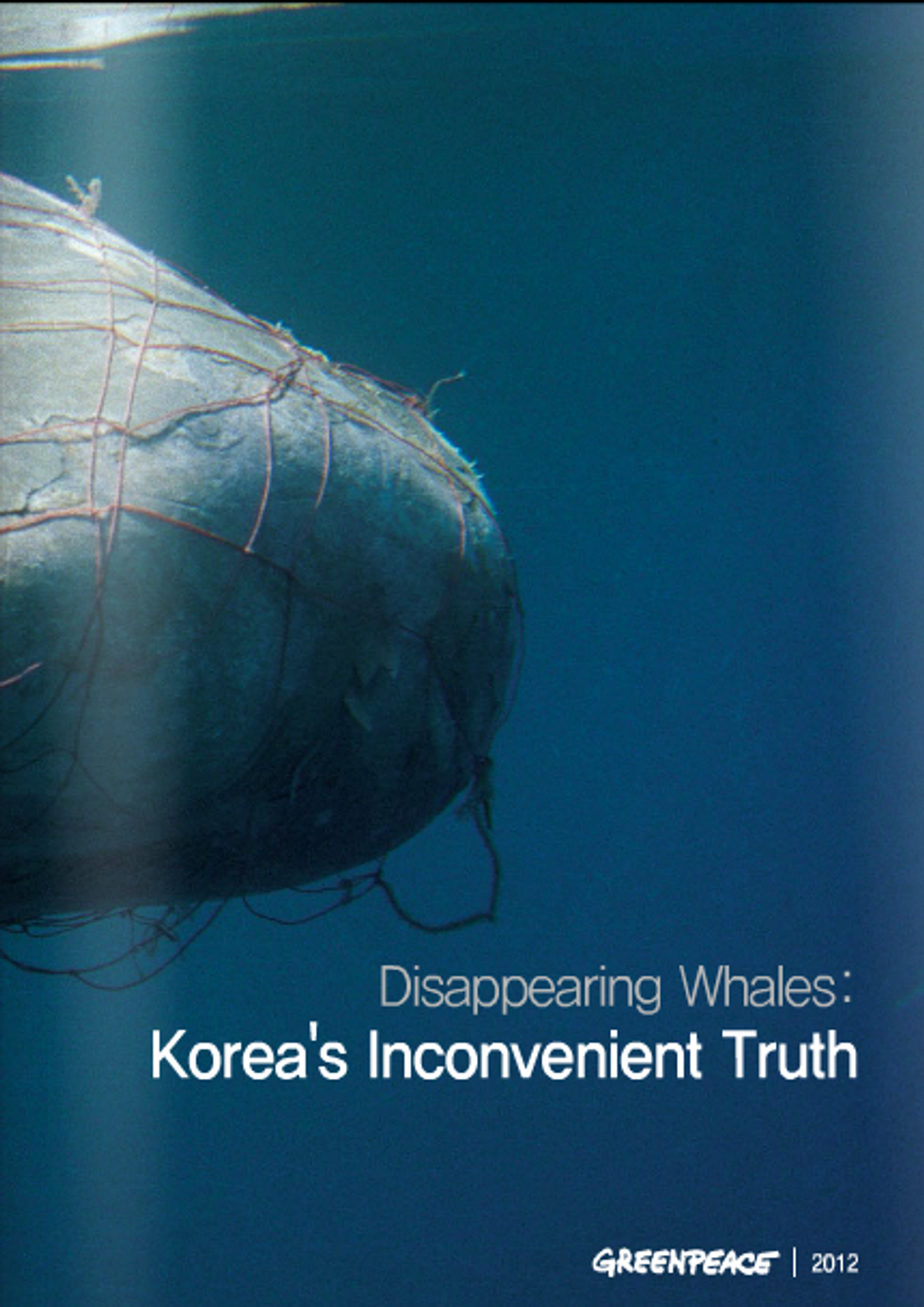 As a party to the International Whaling Commission (IWC), South Korea has banned whaling since 1986 and neither scientific whaling nor subsistence whaling is practiced. Domestic sales of whale products, however, are allowed if the whale is accidentally caught and killed in a fishing gear (bycatch) and Korea reports about 80 whales a year taken as bycatch.
Korea and Japan have the highest bycatch of whales in the world, almost 10 times larger than the bycatch of countries like Australia, U.S. and South Africa. There is a substantial illegal whaling industry and the IWC estimates that the number of whales being sold annually in Korea is double the number that could be accounted for by bycatch.
In July 2012, the Korean government announced at an IWC meeting that it would start scientific whaling and this aroused fierce opposition within the meeting and from the around the world. Korea's announcement was particularly controversial because research on whales and other cetaceans around the world is done by non-lethal means. The only current exception to this is Japan and their research program in the Antarctic has been characterized by the IWC with the words 'not required for management'.
Only whaling nations have ever undertaken lethal research and it is widely seen as commercial whaling in disguise. The information that the IWC needs in order to set quotas, should a decision to set quotas be made, can all be obtained by non-lethal methods. The basic method used is a vessel survey. A ship sails though ocean and observers log whales seen. This leads to a population estimate which is the basis for a quota.
At the 2012 IWC, the Korean government claimed that the minke whale population in the north Pacific has recovered and needs to be hunted, but there is no scientific evidence for such a claim. No agreed estimate for this population exists because not enough sightings data has yet been collected. Data collected so far by Korean government scientists indicates a decline of 5 - 7 percent a year and although this data does not show the population is actually declining, because there is not yet enough data for a firm population estimate, it undermines claims the population has recovered.
Although whales eat fish they are not the cause of decreases in fish sizes or stocks, after all whales and fish have existed in the oceans at high levels of abundance for millions of years. The decline of fisheries is due to human activities and overfishing by industrial fleets. We need to reduce fishing to sustainable levels and reduce fishing capacity.
For more information, read the Greenpeace report Disappearing Whales: Korea's Inconvenient Truth.
Visit EcoWatch's BIODIVERSITY page for more related news on this topic.
EcoWatch Daily Newsletter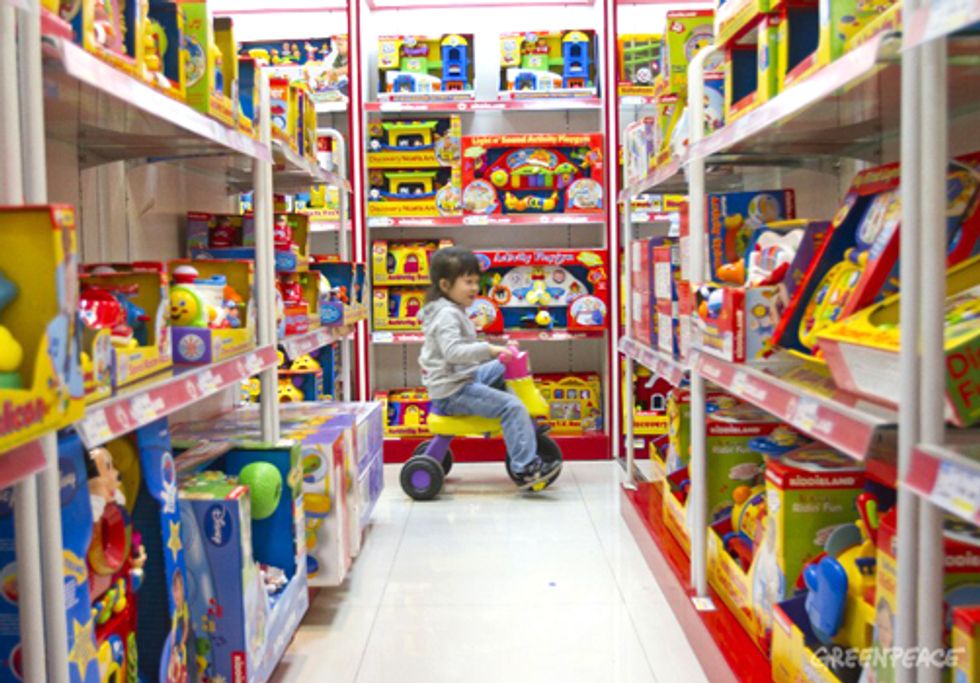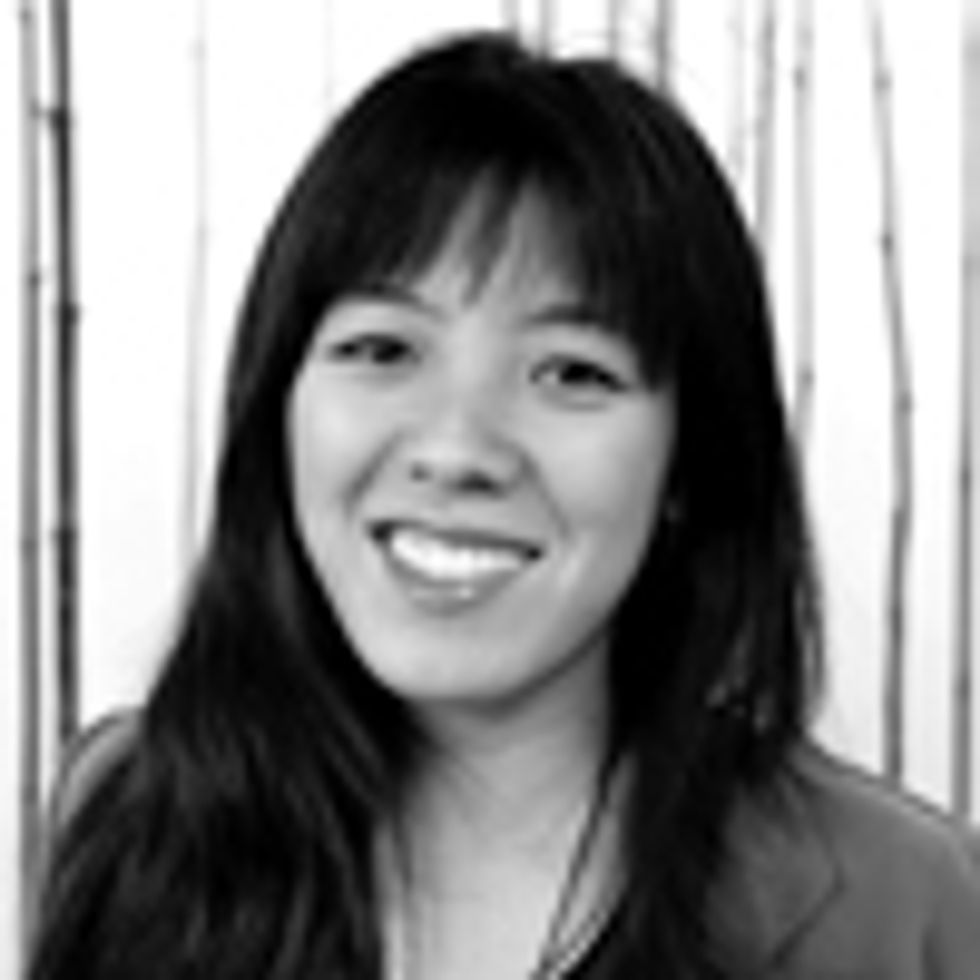 A recent Greenpeace-IPEN study measured toxic metals in 500 children's products purchased in five Chinese cities showed that one-third of tested products contained at least one toxic metal at levels of concern.
The products came from shopping trips to more than 40 retailers including shopping malls, street markets, and chain stores across Beijing, Guangzhou, Hong Kong, Shanghai and Wuhan. Shoppers purchased a wide variety of products, ranging from school supplies to clothing to popular products for young children. Some were plastic, some were made of wood, and others included metal parts and jewelry. (Click here to read full test results). As far as we know this was the first publically available large-scale investigation of toxic metals in children's products in China.
To measure the metals, investigators used a portable X-ray fluorescence analyzer (XRF), testing for six toxic metals—antimony, arsenic, cadmium, chromium, lead and mercury. All six metals are well-known to cause serious harms to human health, especially in children.
The results showed that forty-eight samples (9.6 percent of the products) contained more than one toxic metal, increasing the possibility of harm. None of the tainted products contained warning labels to inform consumers about their toxic ingredients. The toys that tested positive for heavy metals, including lead, were found in every category of product, no matter whether it was branded or non-branded, cheap or expensive. In short, no matter who or where you buy your toy from in China, there is a possibility that a toxic metal is present.
Lead is extremely harmful to children, and yet we easily found products available for sale that tested positive for lead. In China, the regulatory limit for lead in consumer products is 600 ppm. However the study turned up 48 store-bought products with levels exceeding this level. These included dolls, balls, pencil boxes, toy cars, and backpacks. The top five lead-contaminated products contained truly shocking levels ranging from 12,467-120,960 ppm. These included a boy's ring, children's glassware and a doll. A total of 82 products (16 percent of the products) violated a more protective lead standard of 90 ppm used in the US and Canada.
The study found other well-known toxic metals available in popular children's products including arsenic and mercury. Five children's products contained mercury at levels ranging from 39-78 times higher than the regulatory limit for mercury in cosmetics in China. Fifty-two products (10 percent of the products) contained significant levels of arsenic. These included dolls, toy cars, shoes and school supplies.
The Greenpeace-IPEN findings raises safety concerns for children. The metals measured in this study can have a variety of harmful impacts. Infants and children have disproportionately heavy exposure to many environmental agents because they drink more water, eat more food and breathe more air per unit body weight compared to adults; children's metabolic pathways especially in fetal life and in the first months after birth, are immature; developmental processes are easily disrupted during rapid growth and development before and after birth; and children have more years of future life and thus more time to develop diseases initiated by early exposures.
Children's developing bodies are especially vulnerable to damage from heavy metals. Not to mention kids are more likely to chew objects and put their hands in their mouth thereby increasing their expose to any substances in these products. Put simply, toxic substances should not be present in children's products.
The primary responsibility for safe products lies with manufacturers who should ensure that toxic substances are not present. Fortunately, the high percentage of products (67 percent) with no, or low levels of metals indicates that elimination of metals in children's products is technically and economically feasible. The data in the Greenpeace-IPEN study shows that many companies are already paying attention to the toxic metal content in their products. But now it's time for all companies to eliminate them.
Three incredible Chinese women working in environmentalism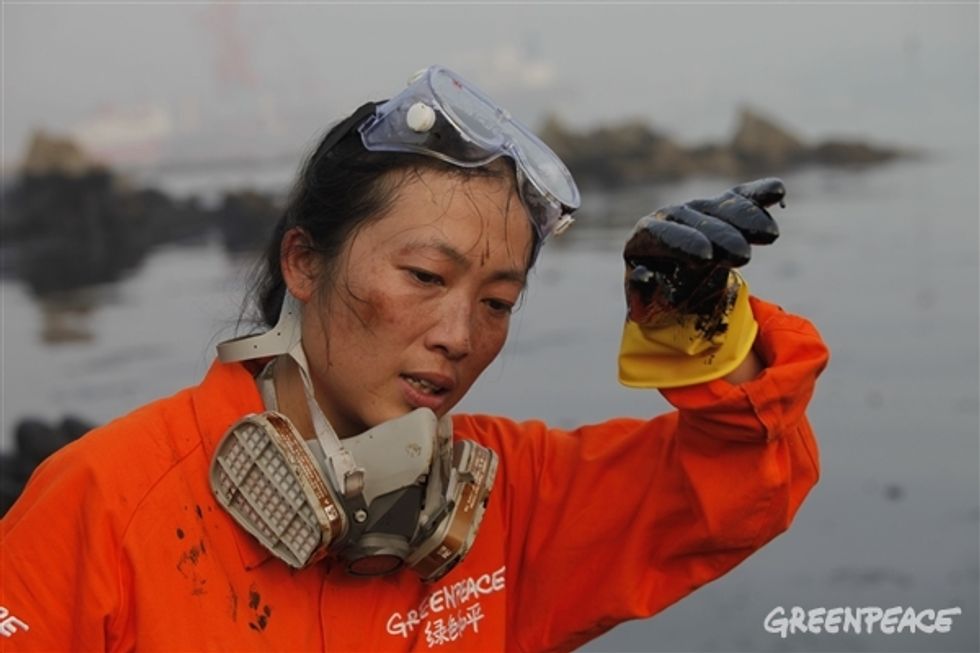 Today is International Women's Day, and in honour we're celebrating three badass women in China who are marked by their gutsiness, passion and impact they've made on the environmental movement in China. Their work spans business, activism and the arts, but together they share a no-holds barred approach to life that deserves a fair helping of admiration!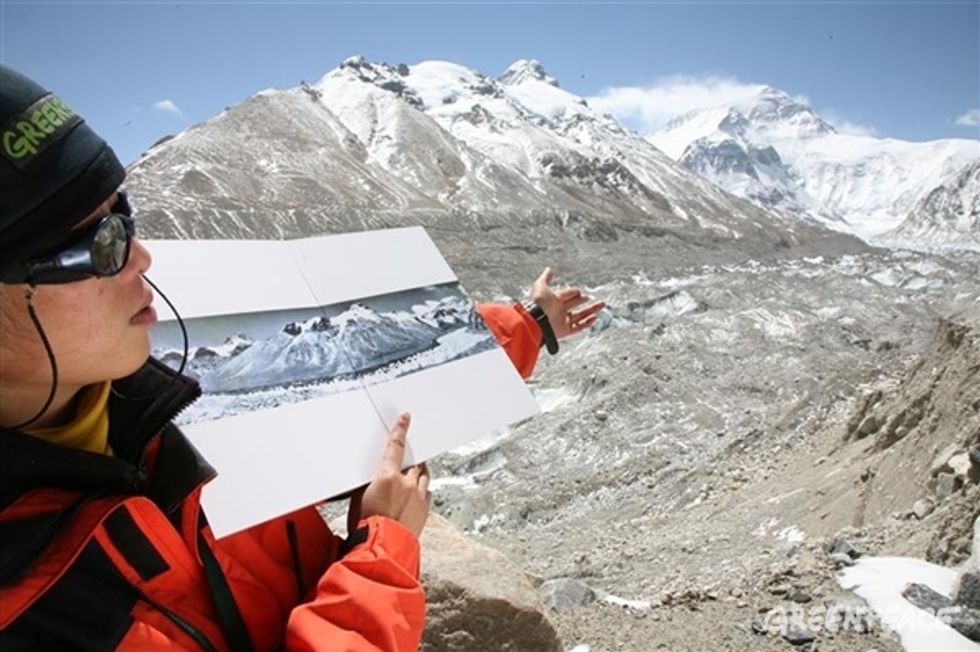 Image © Greenpeace / John Novis
Zhong Yu, Greenpeace Senior Action Co-ordinator
Over the last seven years Zhong Yu has been with Greenpeace down in the trenches, leading big actions and undercover investigations. Whether it's preventing deforestation from the Sinar Mas Group APP in China, scaling glaciers to document climate change, organizing relief work after the Wenchuan earthquake or knee deep in the Dalian oil spill, Zhong Yu is Greenpeace's iconic lady of action. 
"Humans are just one of many species in the natural world, and we don't have the right to destroy or consume more than our fair share. By becoming an environmental protection worker I seek to prevent powerful environmental vandals from doing harm. 
"Environmental disaster sites have always left a deep impression on me. In seeing them I become even more determined to continue environmental protection work.
"I think all environmental issues are important—whether we're talking climate change, food safety, toxic pollution—they're all threatening the survival of mankind. The most important thing is not to become concerned about which issue over another, but instead remember that the power of the individual can lead to positive change."
One piece of advice to give to other environmentalists? Less negativity, and more positivity. Less complaining, and more action. Less finger-pointing, and more co-operation.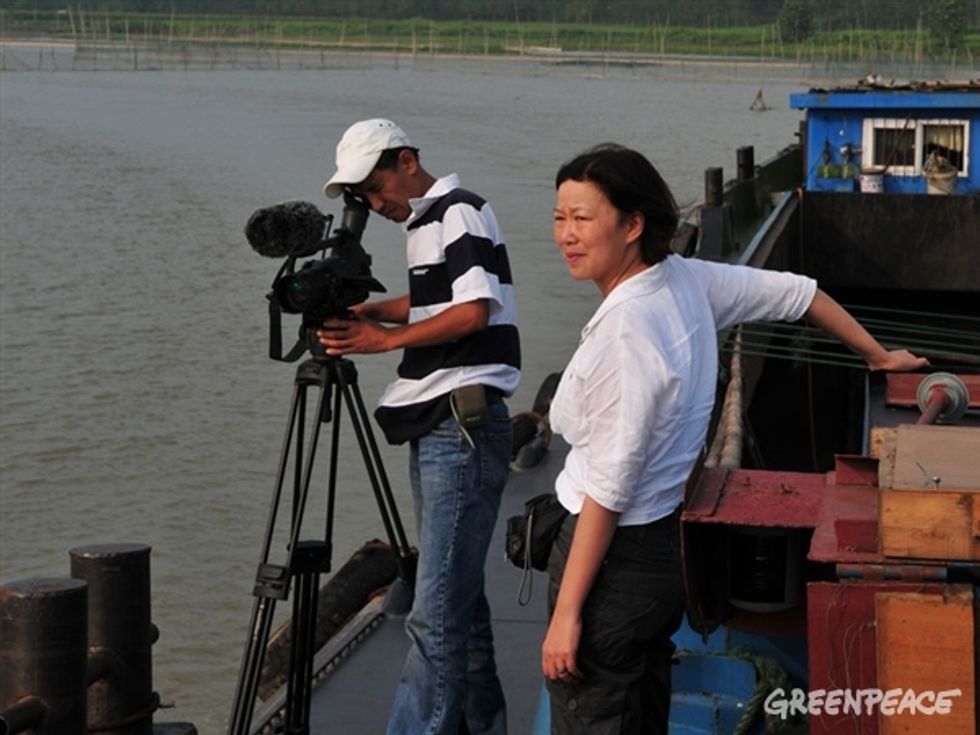 Ruby Yang, Filmmaker
Born in Hong Kong, Ruby Yang is an accomplished filmmaker whose work explores Chinese themes. Her film 'The Warriors of Qiuguang' tells the story of how a group of Chinese villagers put an end to the poisoning of their land and water by three chemical plants, and won Best Documentary Short Subject Award nomination at the 83rd Academy Award. She has previously won that award for her film 'The Blood of Yingzhou District'.
"When I was filming 'The Warriors of Qiuguang' I saw that around the village there were several chemical plants. The sewage from these plants directly discharged out into irrigated farmland, and farmers were using this water. And then the crops they produce would of course enter the market, creating a vicious cycle the farmers were perhaps not consciousness of.
"In 2000 I went to the countryside of Hunan to film and saw that the vegetables grown there were completely organic, and you don't see the ominous shadow of garbage. While the economy and standard of living were improving, the surrounding environment of these rural areas had also changed a lot. Garbage and dust pollution could be seen everywhere, which troubled me."
"Just as there are a number of challenges while filming, there are also limitations to deal with regarding broadcasting the documentary. It's difficult for my kind of films to have any mainstream release but I hope that through non-governmental organizations, research and development groups and universities people can end up seeing my films."
One piece of advice to give to other environmentalists? I've always filmed public service announcements or documentaries made from the perspective of public life. The films allow people to realise one can't simply live life for one's self, because your actions impact others in society. Every person is a lamp, the more you light yourself, the less darkness will be.
Image courtesy of Ruby Yang.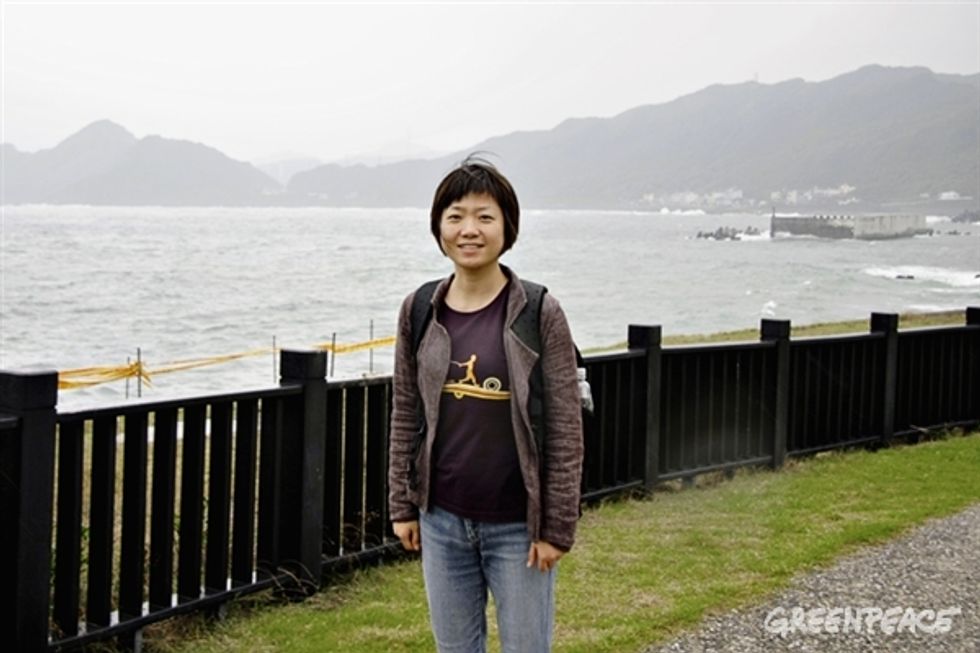 Jing-Jing Wang, Assistant Secretary-General and Chief manager of SEE
For over 10 years Jing-Jing Wang has worked in business management and market research analysis, now specializing in NGO organizational development and management. She currently works at Alashan SEE (Society Entrepreneur Ecology) Ecological Association, which seeks to encourage sustainable development in China.
"There are a number of hurdles people in my line of work have to face. From a macro perspective, those with a lack of faith, organizational lack of funds and resources, lack of personnel and lack of systematic order to ensure the efficiency of the management system. These problems are often found in local grass-roots environmental organizations. And it's a vicious cycle. The more an organization lacks capital, the more they continue to fail to attract capital and talent.
"There are a lot of issues I believe the public need to become more aware of in China: water pollution, air quality, food safety and health-related environmental issues. Of course if I begin to include social issues, there's just far too many.
"On a brighter note, I've been touched by a lot of stories in my time as an environmentalist. I don't think there's one single, profound story—more the ongoing stories of endurance by activists."
One piece of advice to give to other environmentalists? Practice what you preach and teach others by the examples. Do not be a giant in your language, but a dwarf in your deeds.
Image courtesy of Jing-Jing Wang.
By Monica Tan
Last year the Greenpeace toxics team went undercover to infiltrate factories that were releasing hazardous chemicals into China's waterways. Campaigner Zhang Kai looks back on the challenges and successes of the Detox campaign—a campaign that sent reverberations throughout the nation's textiles industry.
Which part of the campaign work left the deepest impression on you?
We spent about one year carrying out the investigation on the textile plants, covering factories along the Yangtze River and in the Pearl River Delta. Our investigators had to work undercover and conceal their identity. For example, we had some workers pretend to apply for work at the factory so they could take photos of the plant secretly, and others gathered information by just chatting to factory workers.
Also, two weeks after we released our report, Puma came out with its promise to eliminate toxic substances from its supply chain. When we heard that, we were overjoyed. Since then Adidas, H&M, Nike and Li-Ning have all followed suit.
Which part of the Detox campaign was the most challenging?
The most challenging parts were the investigations into the production process and the supply chain. This included investigating the effluent from the suppliers' sewage pipes and the precise relationship between the brands and the suppliers. In mainland China, factories don't clearly mark their effluent pipes, so we needed to confirm which pipe belonged to which factory and then we needed to make at least five sampling trips for each factory pipe. This was one of Greenpeace's most complex investigations because the relationship between textile plants and the big brands was often opaque, and it was vital to our campaign that we established the relationship clearly.
What do you hope to achieve in the next few years?
We will continue to pressure the big clothing brands to commit to eliminating toxic chemicals and we'll engage with the China Textile Industry Association, research bodies and the environmental bureaus to promote clean policies and standards.
We look forward to the day that the reckless behaviour of multinational companies no longer endangers the health of Chinese people by turning their waterways into rivers of toxic poison. By continuing to monitor the operations of these clothing companies and their suppliers, holding them accountable to the promises they have made, as well as facilitate other companies to likewise make the "detox" switch, we hope to see a detox revolution move through the entire textile industry.
In 20-25 years time, we hope the entire textile industry will have eliminated the use of hazardous chemicals.
For more information, click here.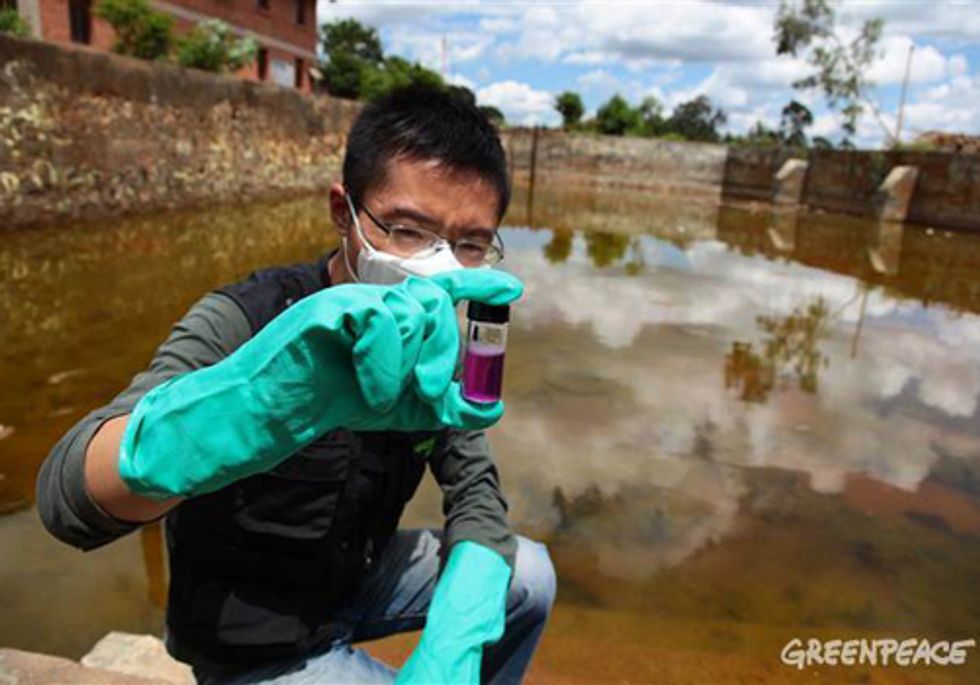 By Monica Tan
Earlier this year we were all shocked by the news that a chemical company in southern China's Yunnan province had been illegally dumping toxic cancer-causing waste near the village of Xinglong. The problem was so serious that the Chinese press began calling Xinglong a cancer village. Yunnan Liuliang Chemical Industry had dumped 5,000 tons of the hazardous waste and had another 140,000 tons that would likely have ended up the same way if they had not been discovered. The waste should have been driven to the neighbouring province of Guizhou to a processing plant.
The chemical waste, containing toxic chromium VI, had seeped into the soil, drinking water and crops. And the villagers did not know the real dangers. They were still drinking the water and walking in their fields barefoot.
As soon as we heard about the news, Greenpeace sent a rapid response team to the area to document the problem and raise awareness among the local people. When we tested the water used by the villagers for drinking, the levels of chromium VI were so high the readings went off the scale.
Our work and the resulting media attention then kick-started a clean-up campaign. The local government fenced off the polluted area, surveyed the region for other illegal waste sites, tested for levels of contamination and then made the results public.
There are many other chromium waste dump sites across China, endangering people's lives and polluting the land and water. Following our work in Yunnan, the Ministry of Environmental Protection announced a national crackdown on chromium waste sites, with clear timelines. And it's had a positive spill-on effect into other waste issues such as e-waste.
Then in October, local environmental NGO (non-governmental organization), Friends of Nature, filed a public interest law suit against Luliang Chemical for dumping the toxic chromium waste. This is the first time a grassroots Chinese NGO has successfully brought a public interest lawsuit to court.
Ma Tianjie, from Greenpeace in Beijing, was part of the Greenpeace rapid response team that was dispatched to Yunnan to investigate that toxic chromium dump. Here he shares with us his experiences:
The drivers working for the chemical company were lazy and so they dumped the toxic chromium waste in several sites in the hills here. Rain washed the waste into a nearby reservoir killing dozens of cattle and sheep. And the bigger problem is that Liuliang Chemical still has more than 100,000 tons of untreated chromium waste. If there was a bad storm this waste could contaminate the source of the Pearl River and turn it into a toxic soup.

We visited a nearby village, called Xinglong, which because of abnormally high rates of cancer has been dubbed a cancer village by the media. We took some measurements from the mouth of an underground aquifer, which locals call 'the dragon's fountain' and it was hundreds of times over the safe limit for chromium. But still local villagers plant their crops barefoot and put their cattle and sheep out to graze on this contaminated land. They told us crops fail and their livestock die for no reason.

The other members of the emergency response team and I put on rubber boots, gloves and masks, and dug through the chromium waste dump to take suitable samples. We also told the villagers how to protect themselves and urged the local government to take immediate action.

Sadly, this dump in Liuliang County is not the only one. There are similar toxic dump sites all across the country including in Tianjin, Henan and Hunan. They are like toxic time bombs. We hope that we can use this Yunnan example to kick start a big cleanup everywhere. We have taken the first step.
Chromium VI—Fast Facts
Heavy metal, highly toxic, commonly used in electroplating or in the manufacture of stainless steel.
Included on China's national list of hazardous waste, one of eight substances most harmful to the human body.
Difficult to break down, it requires years or even decades to completely clean up.
In the U.S., similar contaminated sites are still not completely clean even after 30 years.
For more information, click here.