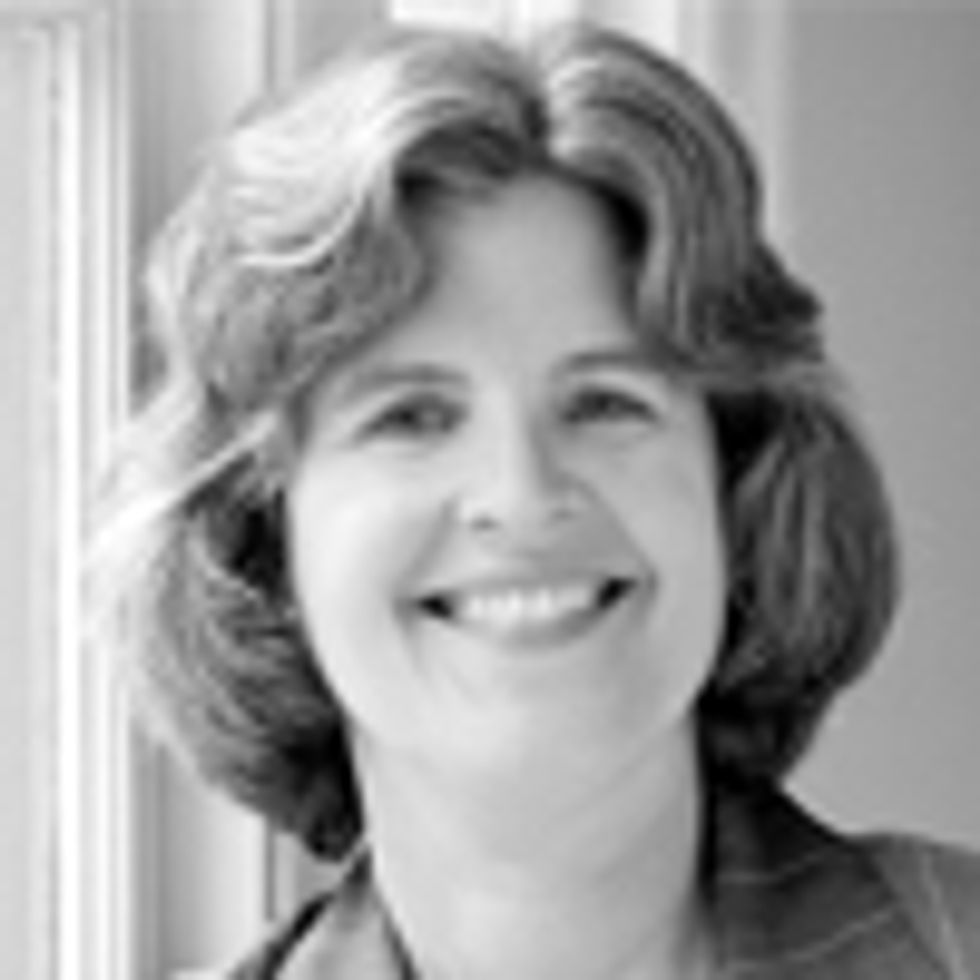 If you search for "Fed Up movie" on Google, the first link you see is not the film's website, but rather a page from the Grocery Manufacturers Association (GMA) called "Fed Up Facts." It's a silly and desperate attempt by Big Food to respond to the star-power that has Katie Couric appearing all over the mainstream media spreading a message that the food industry doesn't want you to hear. (GMA denies that "the food industry purposely advertises unhealthy foods to children." It must happen by accident.)
The film really pulls no punches aiming to dispel the junk food industry's strongest talking points: it's all a matter of personal responsibility; we can just exercise our way to health; and we don't need government regulation. Even Let's Move is criticized for placing too much emphasis on physical activity and industry partnerships. But as I told the filmmakers, the first lady is in the wrong wing of the White House. (That quote didn't make the final cut, alas. See this review saying the film lacks policy solutions, which I mostly agree with.)
Two more things I would have done differently: Less emphasis on the children's personal stories, and a broader critique of food industry marketing practices instead of the strong messaging about sugar. When we focus too much on any single ingredient in the food supply, that plays right into the hands of industry, as manufacturers can simply find a replacement. (Although it is amusing to see the candy lobby squirm.) The film is promoting a challenge to give up sugar for 10 days. I would suggest an "eat real food" challenge instead. Or better yet, let's challenge the junk food industry to stop marketing to children for 10 days. Imagine the peace and quiet parents would enjoy.
But these are minor concerns compared to the power of having Katie Couric appear on Good Morning America explaining to millions of viewers ideas that folks like Marion Nestle and I have been promoting for years: such as, how tinkering with processed food isn't going to fix the problem, and neither will partnering with the food industry.
Huge thanks to Laurie David, Katie Couric, director Stephanie Soechtig and the rest of the Fed Up team for this important film, and for scaring the living daylights out of Big Food in the process. Please go see it, and take someone with you who isn't already convinced, and then get politically active. We rarely have an opportunity like this to tell the truth about Big Food—in a real movie theater!
EcoWatch Daily Newsletter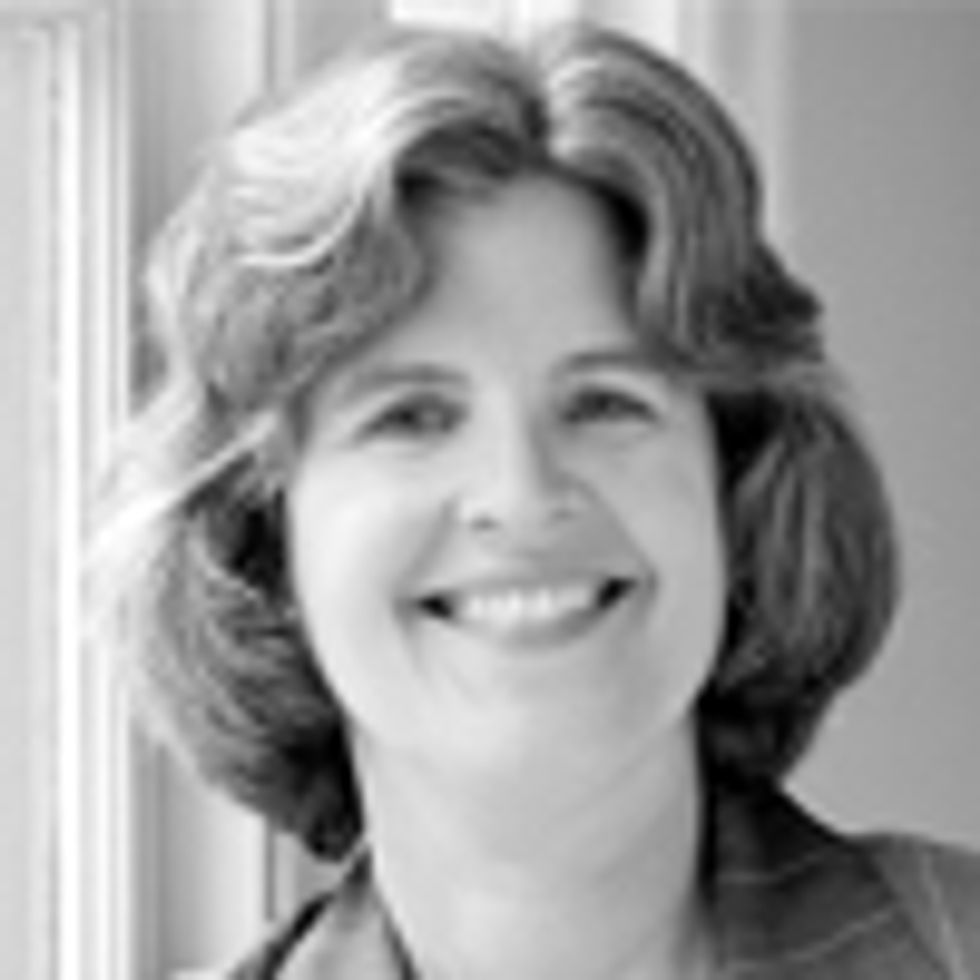 The final result from Washington State's ballot initiative to label genetically-engineered foods was painfully close. A mere two percentage points (38,000 voters) made the difference between yes and no. Similarly, last year in California, the Yes side lost by a narrow margin. Also in both states, early polling showed a strong lead, which was then chipped away at by a barrage of ads from the No campaign. Lying underneath this same pattern is an ugly industry play book that explains how voters can change their mind so easily.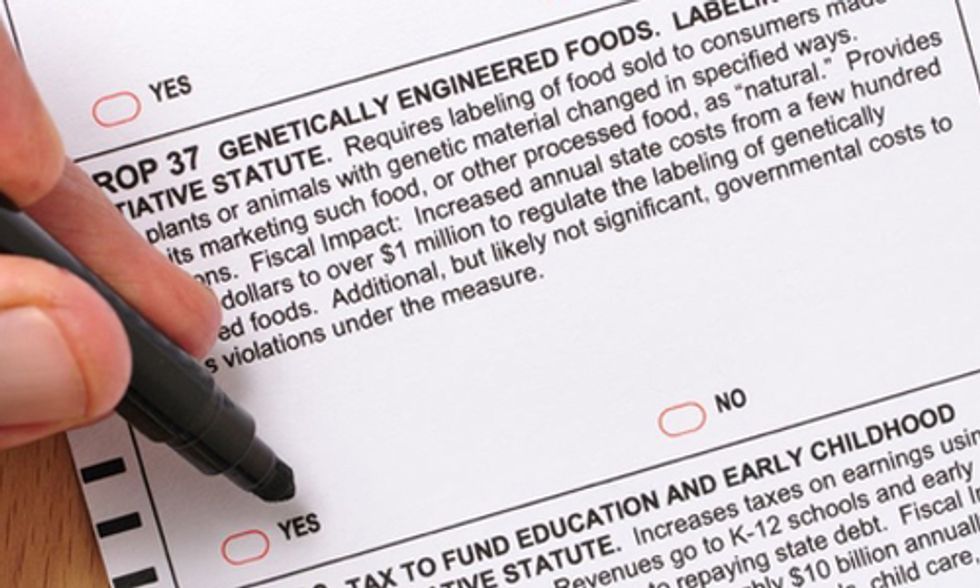 Before the genetically engineered (GE) food labeling movement marches on to the next state, we need to examine and understand these industry tactics to better prepare for them. For example, the same firms were hired to run the No campaign in both California and Washington State. They even used the same logo colors. So it should come as no surprise that the same tactics and talking points were used. Industry is especially good at fear-mongering with these themes:
Labeling would result in higher food costs
Labeling would be too confusing for consumers
The measure would result in endless government red tape
The measure was poorly written and did not "make sense"
The No campaign in both California and Washington State had a field day with how the language contained exemptions. Never mind the lack of logic here: Would Big Food and Big Ag be in favor of GE labeling if only it applied to every single kind of food? Obviously not; no matter what the language, industry will attack and distort it. Moreover, the exemptions follow current law in other countries and make good sense.
Another important tactic is the use of outside experts to carry industry's message. Since it wouldn't fly with the public to put the CEO of Monsanto in a TV ad, instead the campaign has to hire others, such as former government officials or doctors wearing white coats to claim being authorities on GE food labeling.
While the tactics in California were egregious and unethical, corporate lobbyists in Washington State went even further by breaking the law, and with little consequence. Washington State requires that donors to political campaigns be clearly disclosed. As I explained at the time, the state's Attorney General Bob Ferguson sued the lobbying group, Grocery Manufacturers Association, for failing to disclose its donors to the No on 522 campaign. The major food brands such as those owned by Coca-Cola, Nestlé and PepsiCo didn't want to hurt their PR image, so laundered donations through its trade group instead. This clear violation of state law meant that $11 million—half of the total $22 million that the opposition collected—was donated illegally. Given the close outcome, that money could have easily made the difference in the election. And yet the media seemed remarkably unimpressed with this development, even in the middle of a highly-contested campaign. Has dirty politics really made the press that cynical?
Ultimately, just as in California, enough Washington State voters were persuaded to vote against their own interests thanks to a constant barrage of TV ads that repeated the No campaigns' scare tactics. It's very challenging to win a campaign against an industry that will lie, cheat and steal its way to victory.
Contrary to what some Monday morning quarterbacks are arguing, we didn't lose in Washington State (or California) because the initiative was badly worded or because of too many exemptions or any of the other silly attacks that industry makes on every single policy proposal they don't like. Even smart people can be fooled by powerful propaganda. No matter what the language, industry will find a way to attack it with fear using twisted arguments.
So where does the GE food labeling movement go from here? Already, proponents are collecting signatures for ballot measures in Oregon and Colorado for 2014. And other states are moving forward in their legislatures.
The consumer right to know message remains the most broad-based and politically viable approach. For example, this concept helped propel the victory in Connecticut, which became the first state to pass a GE food labeling law back in May. (At the press conference celebrating the passage of the bill there, U.S. Senator Richard Blumenthal said that "consumers have a right to know"). Of course we need better strategies to deal with industry tactics, but with each attempt, the public becomes more and more educated about this issue. And proponents also learn valuable lessons, such as needing more funding to go up against the massive bank accounts of the biotech and junk food corporations.
As efforts move forward in other states, whether through ballot measures or state legislatures, we must also remember to keep our eyes on Washington DC. The junk food lobby has made its strategy clear: industry wants a "federal solution" that will likely be weak, while removing the ability of states to go further. The good news is that the food movement is growing, and as a result the major food brands remain vulnerable to public scrutiny. (See the current campaign to boycott Coca-Cola products). By keeping up the pressure at both the state level and federal levels, we are sending the message to our elected representatives that caving in to industry is not acceptable. And as the movement continues to develop and learn lessons from its defeats, the victories will come more often.
Visit EcoWatch's GMO page for more related news on this topic.

PavloBaliukh / iStock / Getty Images
Through net metering programs, homeowners who have installed solar energy systems can get utility credits for any electricity their panels generate during the day that isn't used to power home systems. These credits can be "cashed in" to offset the cost of any grid electricity used at night.
Where net metering is available, solar panels have a shorter payback period and yield a higher return on investment. Without this benefit, you only save on power bills when using solar energy directly, and surplus generation is lost unless you store it in a solar battery. However, net metering gives you the option of selling any excess electricity that is not consumed within your home.
Generally, you will see more home solar systems in places with favorable net metering laws. With this benefit, going solar becomes an attractive investment even for properties with minimal daytime consumption. Homeowners can turn their roofs into miniature power plants during the day, and that generation is subtracted from their nighttime consumption.
What Is Net Metering?
Net metering is a billing arrangement in which surplus energy production from solar panels is tracked by your electricity provider and subtracted from your monthly utility bill. When your solar power system produces more kilowatt-hours of electricity than your home is consuming, the excess generation is fed back into the grid.
For homeowners with solar panels, the benefits of net metering include higher monthly savings and a shorter payback period. Utility companies also benefit, since the excess solar electricity can be supplied to other buildings on the same electric grid.
If a power grid relies on fossil fuels, net metering also increases the environmental benefits of solar power. Even if a building does not have an adequate area for rooftop solar panels, it can reduce its emissions by using the surplus clean energy from other properties.
How Net Metering Works
There are two general ways net metering programs work:
The surplus energy produced by your solar panels is measured by your utility company, and a credit is posted to your account that can be applied to future power bills.
The surplus energy produced by your solar panels is measured by your home's electricity meter. Modern power meters can measure electricity flow in both directions, so they tick up when you pull from the grid at night and count down when your solar panels are producing an excess amount of electricity.
In either scenario, at the end of the billing period, you will only pay for your net consumption — the difference between total consumption and generation. This is where the term "net metering" comes from.
How Does Net Metering Affect Your Utility Bill?

Net metering makes solar power systems more valuable for homeowners, as you can "sell" any extra energy production to your utility company. However, it's important to understand how charges and credits are managed:
You can earn credits for your surplus electricity, but utility companies will not cut you a check for the power you provide. Instead, they will subtract the credits from your power bills.
If your net metering credit during the billing period is higher than your consumption, the difference is rolled over to the next month.
Some power companies will roll over your credit indefinitely, but many have a yearly expiration date that resets your credit balance.
With all of this in mind, it is possible to reduce your annual electricity cost to zero. You can accumulate credit with surplus generation during the sunny summer months, and use it during winter when solar generation decreases.
You will achieve the best results when your solar power system has just the right capacity to cover your annual home consumption. Oversizing your solar array is not recommended, as you will simply accumulate a large unused credit each year. In other words, you cannot overproduce and charge your power company each month.
Some power companies will let you pick the expiration date of your annual net metering credits. If you have this option, it's wise to set the date after winter has ended. This way, you can use all the renewable energy credits you accumulated during the summer.
Is Net Metering Available Near You?
Net metering offers a valuable incentive for homeowners to switch to solar power, but these types of programs are not available everywhere. Net metering laws can change depending on where you live.
In the U.S., there are mandatory net metering laws in 38 states and Washington, D.C. Most states without a mandate have power companies that voluntarily offer the benefit in their service areas. South Dakota and Tennessee are the only two states with no version of net metering or similar programs.
If net metering is available in your area, you will be credited for your surplus energy in one of two ways:
Net metering at retail price: You get full credit for each kilowatt-hour sent to the grid. For example, if you're charged 16 cents per kWh consumed, you'll get a credit of 16 cents per kWh exported. This type of net metering is required by law in 29 states.
Net metering at a reduced feed-in tariff: Surplus electricity sent to the grid is credited at a lower rate. For example, you may be charged 16 cents per kWh for consumption but paid 10 cents per kWh exported. Feed-in tariffs and other alternative programs are used in 17 of the states where retail-rate net metering is not mandatory.
Note: This is just a simplified example — the exact kWh retail price and solar feed-in tariff will depend on your electricity plan.
The Database of State Incentives for Renewables & Efficiency (DSIRE) is an excellent resource if you want to learn more about net metering and other solar power incentives in your state. You can also look for information about solar incentives by visiting the official websites of your state government and utility company.
Other Financial Incentives for Going Solar

Net metering policies are one of the most effective incentives for solar power. However, there are other financial incentives that can be combined with net metering to improve your ROI:
The federal solar tax credit lets you claim 26% of your solar installation costs as a tax deduction. For example, if your solar installation had a cost of $10,000, you can claim $2,600 on your next tax declaration. This benefit is available everywhere in the U.S.
State tax credits may also be available depending on where you live, and they can be claimed in addition to the federal incentive.
Solar rebates are offered by some state governments and utility companies. These are upfront cash incentives subtracted directly from the cost of your solar PV system.
In addition to seeking out solar incentives available to you, you should compare quotes from multiple installers before signing a solar contract. This will ensure you're getting the best deal available and help you avoid overpriced offers and underpriced, low-quality installations. You can start getting quotes from top solar companies near you by filling out the 30-second form below.
Frequently Asked Questions: Solar Net Metering

Why is net metering bad?
When managed correctly, net metering is beneficial for electricity consumers and power companies. There have been cases in which power grids lack the capacity to handle large amounts of power coming from homes and businesses. However, this is an infrastructure issue, not a negative aspect of net metering itself.

In places with a high percentage of homes and businesses using solar panels, surplus generation on sunny days can saturate the grid. This can be managed by modernizing the grid to handle distributed solar power more effectively with load management and energy storage systems.

How does net metering work?
With net metering, any electricity your solar panels produce that isn't used to power your home is fed into your local power grid. Your utility company will pay you for this power production through credits that can be applied to your monthly energy bills.
Can you make money net metering?
You can reduce your power bills with net metering, using surplus solar generation to compensate for your consumption when you can't generate solar power at night and on cloudy days. However, most power companies will not pay you for surplus production once your power bill has dropped to $0. Normally, that credit will be rolled over, to be used in months where your solar panels are less productive.
On very rare occasions, you may be paid for the accumulated balance over a year. However, this benefit is offered by very few electric companies and is subject to limitations.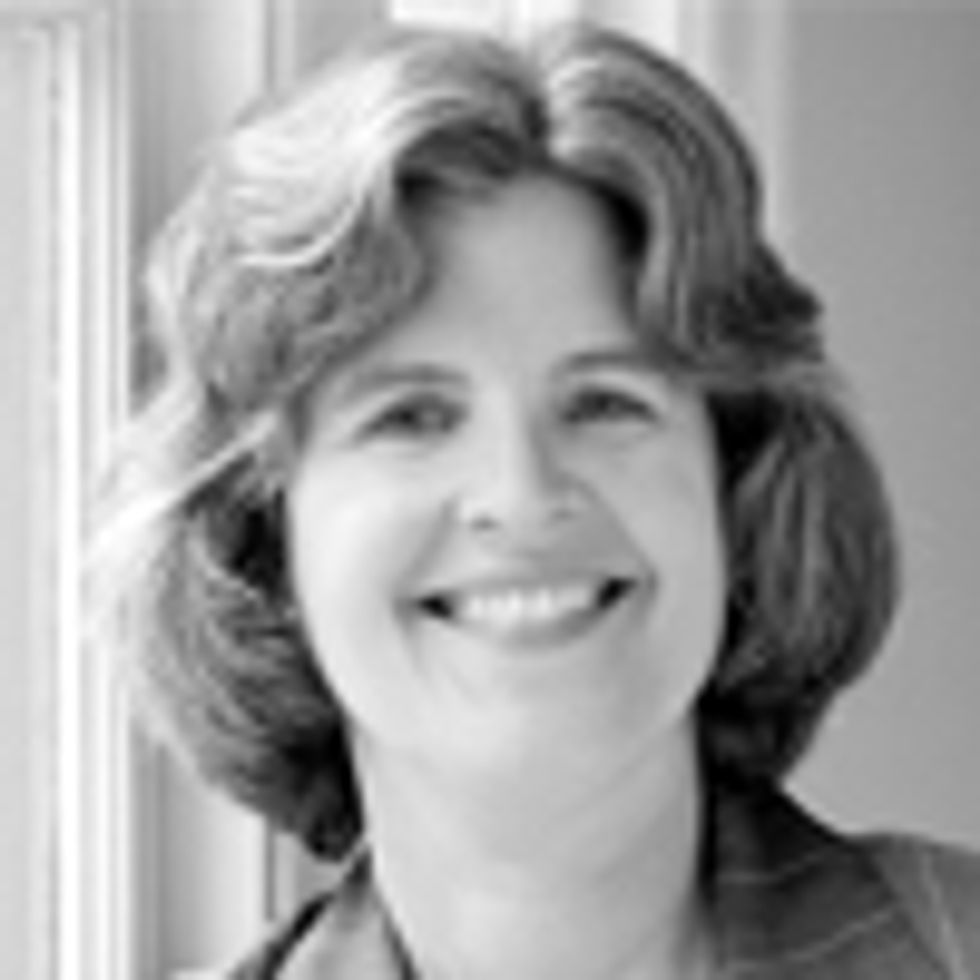 While the food movement has been gaining steam in recent years, tangible policy wins have been sparse due to by powerful industry lobbying. One significant victory that appears within reach is the labeling of genetically engineered (GE) foods. The narrow loss last fall of Proposition 37 in California has inspired 26 other states to propose similar measures, including Washington, the only state with a ballot measure in November's election.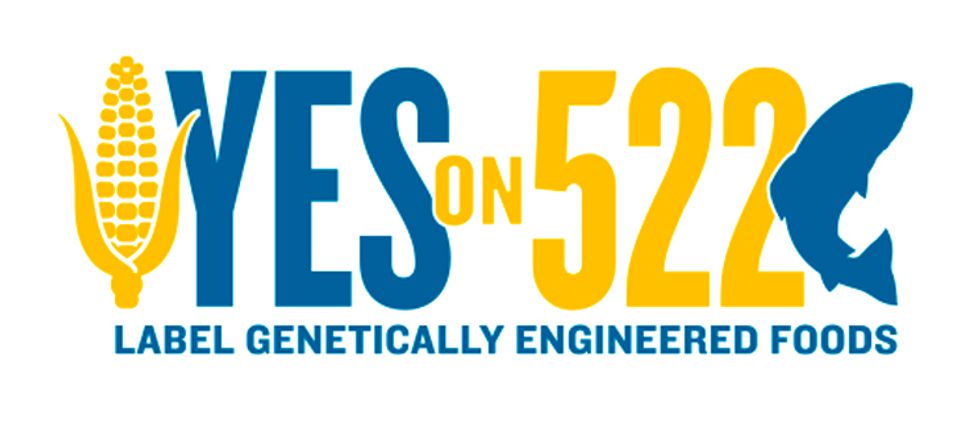 These efforts are gaining some momentum. For example, legislatures in Connecticut and Maine have both passed bills that would require labeling of GE foods. (Connecticut's bill has been signed by the governor while Maine's still awaits signature.) But there's a catch. The labeling requirement in each of these bills won't be triggered until several additional states enact similar laws. It's a shame that advocates had to agree to such a huge compromise to get these bills passed, but that comes with the territory in the legislative process.
In contrast, Initiative 522 in Washington State is the only GE labeling measure currently in play that will let the voters decide. No legislative shenanigans can possibly water down the language of I-522. If passed, the law would require GE foods sold in Washington State to be labeled, period. This means Washington State could become the first state in the nation to implement labeling of GE foods—putting aside the likely scenario where industry sues to delay enforcement.
A win there is more likely considering Washington State's long history of policy "firsts," particularly by popular vote. For example, in 1970 Washington was the first (and only) state to legalize abortion by a popular vote. In 2007, Washington became the first state to ban texting while driving. More relevant to the GE food issue, in 1993, the Washington State Legislature unanimously passed the nation's first law requiring labels on salmon to say where the fish came from and if it was farm-raised or wild.
The importance of winning in Washington State for the national GE labeling movement cannot be overstated. While some may prefer a national solution to labeling GE foods versus going state by state, history has shown that Washington, D.C., is gridlocked and we won't get movement at the federal level until the states take action on this issue. For example, the federal government recently set nutrition standards on certain school foods, but only after numerous states and local school boards enacted such policies, putting pressure on the U.S. Department of Agriculture to take action.
Moreover, the food movement needs a win in Washington to show its political muscle. President Obama has said he wants to see evidence of the food movement, and this is our chance to show it to him, the rest of the nation and the world. (We should be embarrassed that 64 other nations require GE food labeling and that we are one of few developed nations that does not do so.)
While market-based solutions such as voluntary announcements by Whole Foods and others to require their suppliers to label GE ingredients in their products are a good step, they are insufficient. Most people don't shop at Whole Foods or other specialty stores. We need a solution for all shoppers, and especially not just those who can afford to buy organic or happen live in places where organic food is widely available.
In contrast to the opposition's rhetoric, labeling GE foods is really not that different than other sorts of food labeling that we currently take for granted. For example, the "Nutrition Facts" panel on food packaging wasn't always there—it started in the early 1990s-thanks to advocacy efforts. Same is true for allergen labeling, which can be a matter of life and death. We label everything from food dyes to serving sizes and it's no big deal.
And yet the food industry is making it a big deal. They're already lining up the usual suspects and spouting familiar talking points to oppose I-522 in Washington State.
At least three of the campaign consulting firms that worked on California's Prop 37 are on the payroll for No on 522; most significantly, the lead firm of Winner & Mandabach. While based in Los Angeles, CA, this political powerhouse has fought several initiative battles before in Washington, including for privatizing liquor sales and repealing soda taxes.
In addition, all of the money donated to the No on I-522 campaign (about a million dollars so far) is coming from five out-of-state corporations. And the No campaign doesn't even have a place for individuals to donate on its website, which could explain why it's funded only with corporate money. In addition to the junk food maker's trade group, the Grocery Manufacturers of America, the opposition's funders are Monsanto, DuPont, Bayer and Dow Chemical.
Last year, proponents of GE labeling were outspent by the No campaign five to one in California. Opponents will outspend the Yes side again, which is why now is the time to support the Yes on 522 campaign. Don't wait until later in the fall, thinking there is still time. The campaign needs resources now to take on the big pesticide and chemical companies, who are already playing from the same playbook, and may stoop to even new lows this time.
But we can stop them by supporting Yes on 522. The effort to label GE foods may not have as good a shot at winning again for quite a while. The time is now.
Visit EcoWatch's GE FOODS page for more related news on this topic.
——–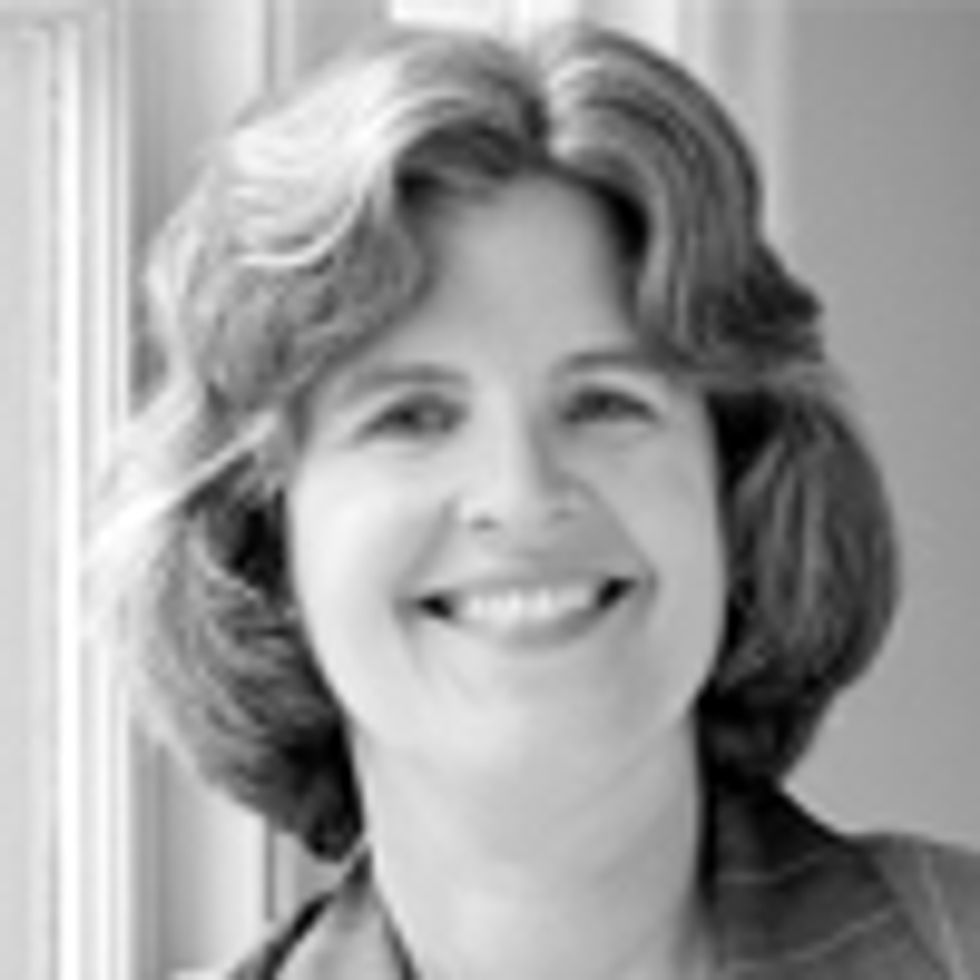 Last week I attended a conference in Washington DC with the lofty title, 3rd Advanced Regulatory and Compliance Summit on Food & Beverage Marketing & Advertising. The event's main sponsor was the law firm of Faegre Baker Daniels, whose numerous mega-corporate food clients include Cargill, Dean Foods and Nestlé. In addition, the firm represents—under the heading of "crop protection"—Big Biotech players such as Bayer, Dow and DuPont. The presenters were almost all industry lawyers, with a few government types. Not one member of the plaintiffs bar or anyone from a public interest organization was a speaker, and it seemed most of the audience was also from industry.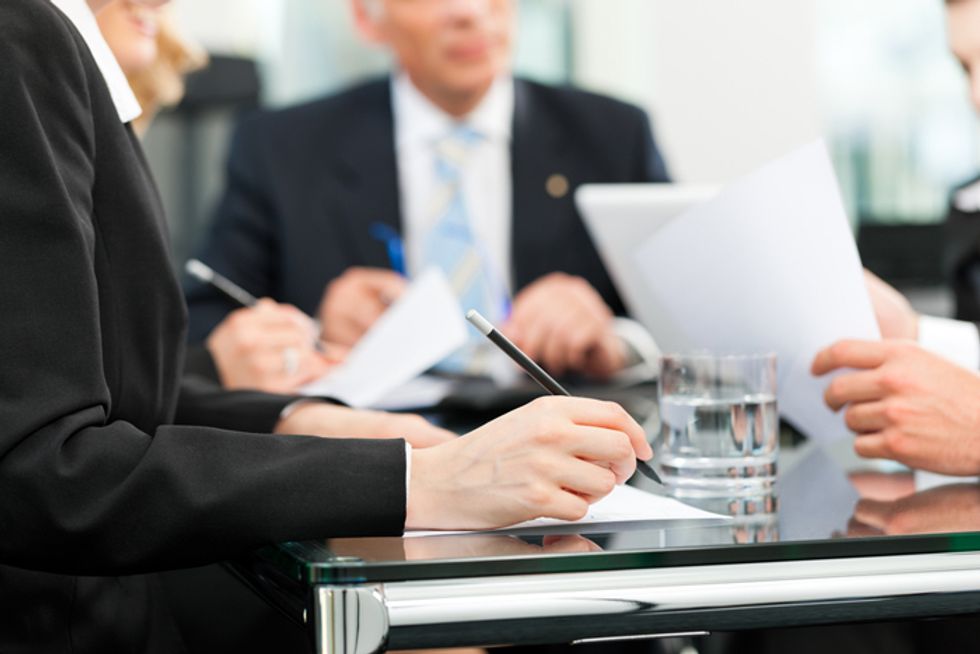 Photo courtesy of Shutterstock
In all fairness, I think it's a good thing for defense lawyers to share information and best practices about how food companies can and should comply with the law. Adhering to laws and regulations, as feeble as those rules can be, is a good thing and corporations should strive for it. And I am happy to report that's what most of this meeting was about: to help food companies (in legalese) "mitigate risk," as opposed to how to get away with skirting the law.
For example, in a session called Minimizing the Risk of Deceptive Health Claims Post-POM Wonderful an attorney with the Federal Trade Commission tried to explain what sort of "substantiation" a food company would need to back up any health claims. POM Wonderful has been embroiled in quite a fight with the feds over its exaggerated claims.
A similar presentation was called How to Use Clinical Studies, Data and Results without Violating FTC Regulations: A Case Study on Omega-3 Claims. You see, the feds are okay with making certain types of health claims on food products as long as you can back it up with actual science. Just how strong the research needs to be however, was never made very clear. When I tried to ask one government lawyer about what if the science is funded by industry, and the answer was also unsatisfactory; that might be considered as a factor but not a disqualifying one. Generally the feds like to consider these matters on a case by case basis.
The most unbalanced and frustrating panel was called Maintaining the Delicate Balance of Marketing to Children' Obesity and the Integrity of your Product. The main speaker was Elaine Kolish, director of the Children's Food & Beverage Advertising Initiative (CFBAI), a fancy name for the food industry's sad excuse for voluntary self-regulation. Numerous groups have criticized for its ridiculously generous nutrition guidelines and self-serving loopholes.
But to hear Kolish tell it, CFBAI was the best way to protect children, far better than government regulation. She claimed that all by itself, industry "has created robust rules, and changed them twice" and that "in a five-year period, self-regulation has done more than government." Of course it has, because that same industry "lobbied like hell to stop government" from doing its job in setting better guidelines. Throughout her presentation, which at times bordered on shrill, Kolish showed her utter disdain for the feds, along with numerous public interest groups. She disparaged Center for Science in the Public Interest, saying they engaged in "litigation by press release." She also attacked other groups including the Campaign for a Commercial-Free Childhood and Berkeley Media Studies Group for daring to complain about food industry exploitation of children.
Now reasonable people can disagree on this controversial topic and I realize I was attending an industry-friendly meeting, but Kolish said several things that should not have gone unchallenged. For example, she misrepresented the current science on how marketing to children is deceptive. If someone from the other side had been on that panel, the audience would have heard a far more balanced take. It was in fact a disservice to the industry representatives in the room to downplay the issue. I had this feeling at numerous other times during the event: that including a public interest perspective would have allowed for a more nuanced and stimulating discussion.
Another notable presentation was called Update on State Food Labeling Laws: How GMO Labeling Initiatives Impact your Business Strategies. Obviously industry is very concerned about the growing movement to label genetically-engineered foods. This panel was a good overview of current efforts, and mentioned several advocacy groups, including Food Democracy Now! for its role in the state bills. Unlike Ms. Kolish, the speakers on this panel—both with the sponsoring law firm—were factual and respectful. It was interesting, though not surprising, to see how much industry lawyers were staying on top of advocacy efforts.
Finally, as would be expected, there were several presentations on the current threat of private class action litigation over deceptive food marketing claims, some offering tips on how to defend against such lawsuits. I recently wrote about this trend in class actions. The "natural" cases were clearly a huge concern. One attorney in the audience suggested food makers stop using natural labeling at all, which was very sound advice and refreshing to hear. Also discussed was emerging case law in which judges are deferring to the Food and Drug Administration (FDA) ruling on whether or not "natural" labels should be allowed on products containing genetically-engineered ingredients. But no one in the room expected FDA to do so anytime soon.
Over the three day event, I had several constructive conversations with food industry attorneys who really don't want their clients to get into legal trouble. But it was also clear that their good advice can sometimes come into conflict with the marketing department. So next time you see a food product making a deceptive claim, it's probably either because the company received bad legal advice, or the marketers overruled the lawyers.
Visit EcoWatch's FOOD pages for more related news on this topic.
——–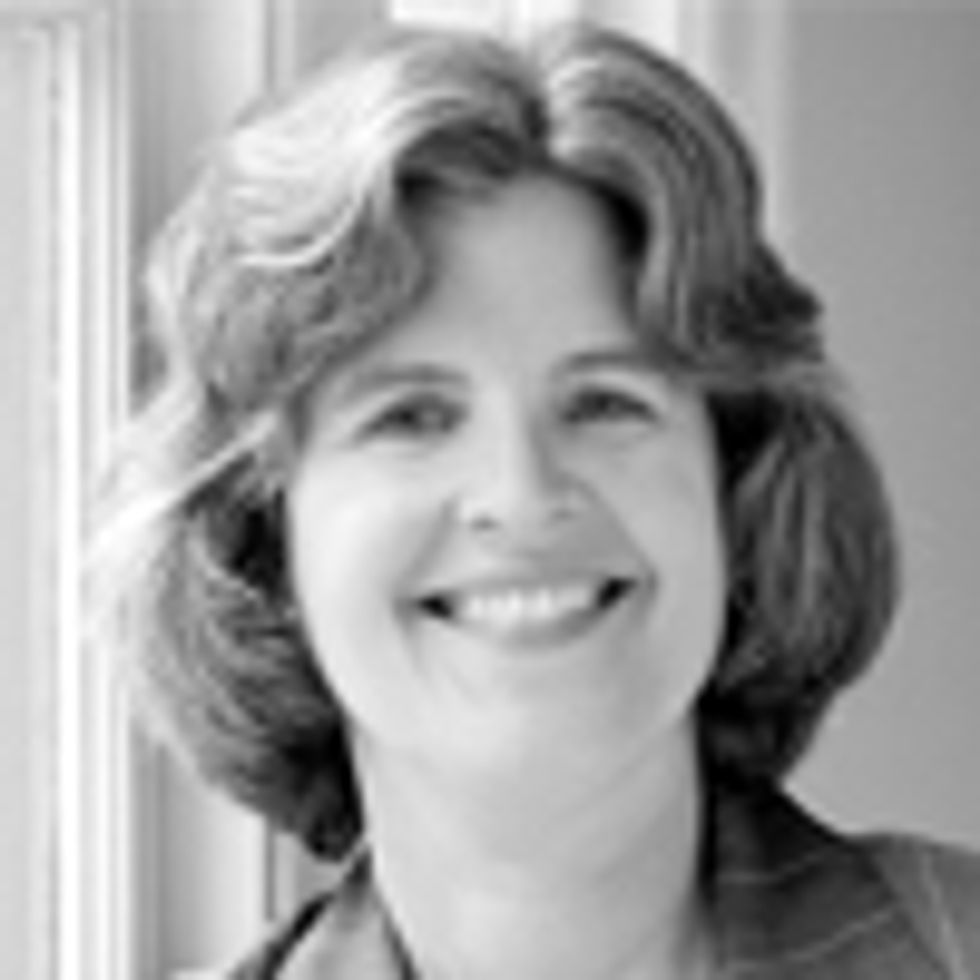 Last month, I participated in an important panel at a childhood obesity conference to discuss the current strategy backed by some advocacy groups: asking industry to market "healthier" foods to children. But as Susan Linn and I recently argued, any marketing to children is harmful, regardless of the product's nutritional content.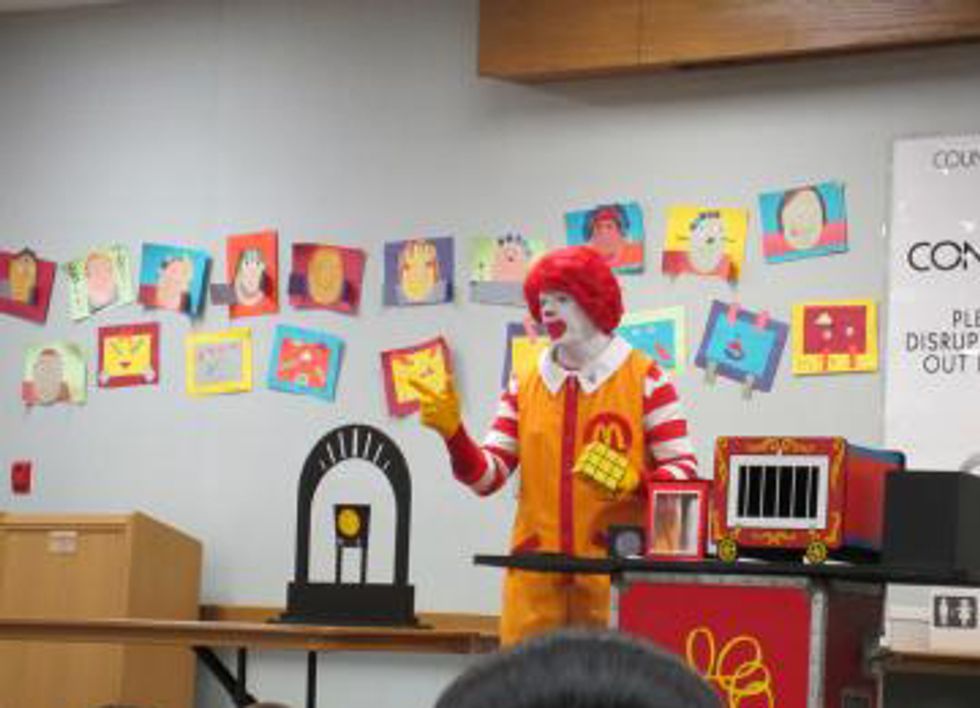 Instead of begging corporations to tweak the grams of sugar, fat and salt that these highly processed junk foods contain, we should demand that industry stop exploiting children altogether. Some advocates argue this approach is too radical. But it's actually far more practical and ultimately more effective because of certain key tactics that industry uses to target children.
You Can't Put Nutrition Standards on a Clown
A nutrition standards approach to marketing to children fails to address the powerful and ubiquitous marketing strategy of branding. When Ronald McDonald goes into elementary schools or anywhere else he may roam, he (in the words of McDonald's own CEO) "does not hawk food." Problem solved, right? Except that the very purpose of using Ronald as a brand ambassador is to get children to associate fun and happy times with McDonald's. This technique is so effective that young children prefer the taste of food wrapped with the McDonald's logo. This is true even for food McDonald's doesn't sell. Here is how researchers described it: "Our findings add to past research by demonstrating that specific branding can alter young children's taste preferences." That's powerful stuff.
Another study of 3 to 5-year-old children found that McDonald's was the most recognized brand, followed by other fast food and soda brands. (The children were shown 50 different brands across 16 product categories.) These researchers seemed surprised that even very young children could recognize brands, "at a much earlier age than previously theorized."
Branding is a key strategy for every corporation trying to build lifelong brand loyalty among impressionable children. They know the key to getting more consumers hooked on their products is to target children as young as possible. There is simply no way to apply nutrition standards to branding.
Stealth Ads on the Internet Don't Have Nutrient Content
Another critical way that food corporations such as McDonald's target children is through "advergaming" websites. For example, you hardly see any food images on HappyMeal.com, just a lot of fun and games. So improving nutrition standards won't work there either. Moreover, the name of the game for such sites is to gather information about users, which in this case are unsuspecting children. That's why the Center for Digital Democracy filed a complaint last year with the Federal Trade Commission charging that McDonald's and several other food and media corporations violated the Children's Online Privacy Protection Act by asking children to share their friends' email addresses. But as Adweek explained, McDonald's engages in even more aggressive tactics:
McDonald's website for Happy Meals goes a step further, inviting children to make a music video by uploading their pictures and encouraging them to share the video with up to four friends, who then receive an email from McDonald's: "You've been tagged for fun by a friend! Check it out! It's a Star in Video at the McDonald's Happy Meal Website."
That Happy Meals contain apple slices and milk seems rather irrelevant when you consider how low this corporation will stoop to exploit children. According to McDonald's internet privacy policy (almost a year after this complaint was filed) the company still encourages children to share friends' names and email addresses but assures us that such information is deleted after McDonald's contacts the friend. That's a relief.
Most importantly, research suggests that this sort of stealth advertising can be more effective than traditional television commercials because children are less aware of online ads, probably because they are too busy having fun. According to a report from the Kaiser Family Foundation:
From a marketer's perspective, one of the potential advantages of an "advergame" is the ability to draw attention to your brand in a playful way, and for an extended period of time (at least relative to a 30-second television ad) … On the Internet, the boundaries between advertising and other content may be harder for a child to distinguish. This medium does not have the natural breaks between commercial and non-commercial content which typify television.
That could help explain why the most recent federal government report on food marketing to children suggested that corporations were shifting their advertising spending from television to "new media" such as online, mobile and viral marketing, which are also relatively inexpensive. 
An Incremental Approach to End Food Marketing to Children
Some advocates contend that tweaking the nutritional content of foods marketed to children is a good approach because it's incremental, while stopping marketing altogether is asking for too much. But why must this be the only way to engage in incrementalism? I can think of many incremental alternative solutions to the nutrition approach to food marketing to children. The possibilities are truly endless, starting with the above examples of branding and internet targeting.
Let's take branding. Even if McDonald's won't agree to Corporate Accountability International's demand to Retire Ronald, there are plenty of smaller steps the fast food giant could take right now. For example, Ronald could stop visiting grade schools. I would consider that a pretty huge victory; far better than the addition of apple slices and milk to Happy Meals. Or Ronald's image could stop appearing on children's toys. Speaking of toys, McDonald's could stop including them in Happy Meals. As could other fast food chains like Burger King, which is now promoting its "BK Crown Activity Box" with various toy tie-ins. Imagine, parents buying food for the food, not the toys.
These and many other incremental steps the food industry could take to stop targeting children have the advantage of not being dependent on nutrition standards that industry gets to define and manipulate. It's also far easier to monitor and enforce a policy such as "no advergaming" than one based on grams of salt, sugar and fat. But most importantly, marketing to children is inherently deceptive and harmful and we should demand corporations stop engaging in this unethical behavior. Because that's the right thing to do.
Visit EcoWatch's FOOD page for more related news on this topic.
——–
SHARE YOUR THOUGHTS BELOW: Is marketing unhealthy fast food to children immoral?

——–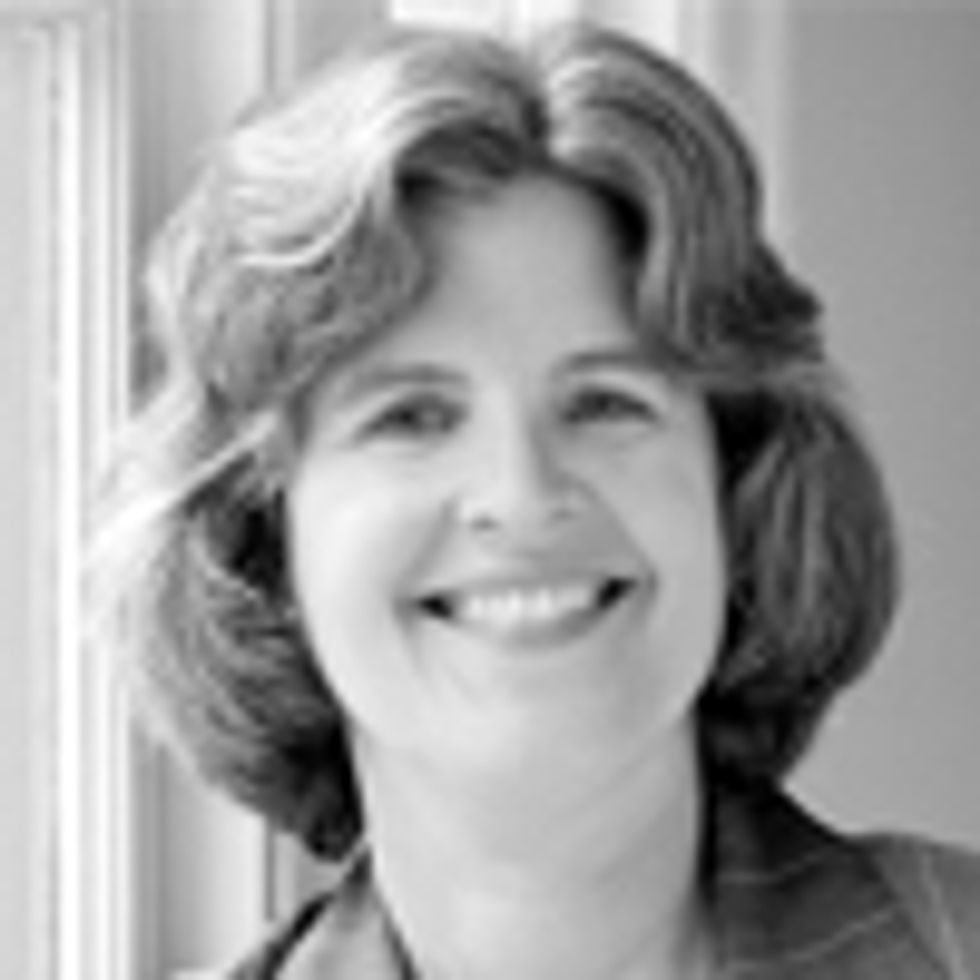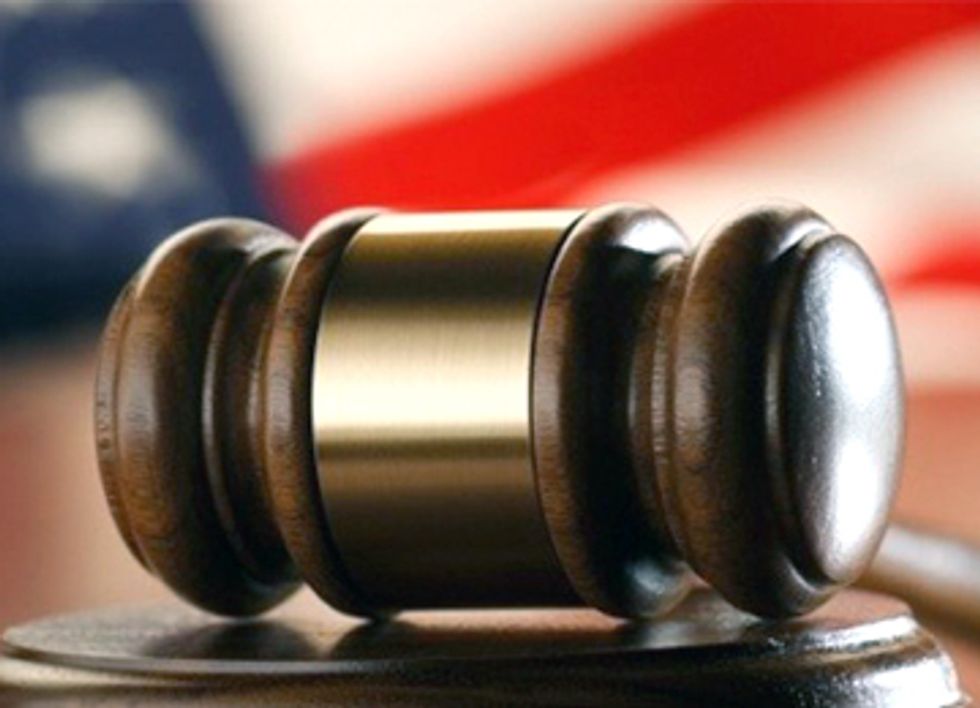 Last year, I wrote about this topic out of frustration that lists like this one tend to neglect an entire profession. It seems one year later, this serious omission continues to persist. And just to prove my point, my 2013 list does not repeat any of the lawyers I listed in 2012, but be sure to check them out too as they are still deserving of the recognition.
1) Janelle Orsi, executive director of the Sustainable Economies Law Center, which hosts regular "legal cafes" to offer free advice for small farmers, food entrepreneurs and others creating positive alternatives. While their work is localized to California, it's a wonderful model to follow. (See her book, Practicing Law in the Sharing Economy). @JanelleOrsi
2) On the other side of the country, a similar project is happening at a little place called the Harvard Food Law and Policy Clinic. The clinic offers free legal advice to individuals as well as communities seeking to make policy change.
3) Jason Foscolo is a food law attorney based in New York, providing "legal counsel for farmers and food entrepreneurs." Foscolo is on the cutting edge of a burgeoning legal specialty. His blog, co-authored by other up-and-coming food lawyers, is always informative and provocative. @FoodLawAttorney
4) Jean Terranova, based in the Boston area, is also forging new ground bringing attention to the practice of food law while working with the Harvard clinic. Be sure to follow Terranova's list of food lawyers on Twitter, since I can't even fit them all here. @JeanTerranova
5) Fare Grange Law is providing legal services in Minneapolis to "sustainable, local, non-GMO and organic farm businesses, independent food entrepreneurs, and good food advocacy groups." @FareGrangeLaw.
6) Ted Mermin is executive director of an innovative firm called Public Good Law Center in Berkeley. Mermin is my go-to expert on First Amendment law and advertising. Last year, he co-authored an important article on regulating junk food marketing to children.
7) Reece Richman is a small but powerful law firm based in New York City that is suing the likes of Coca-Cola, General Mills and PepsiCo's Frito-Lay over deceptive marketing practices. As I wrote about recently, many of these cases are gaining momentum. Stay tuned for more cutting-edge litigation holding industry accountable.
8) George Kimbrell is senior attorney at Center for Food Safety, one of very few advocacy groups that uses litigation as a tool to improve the food system. Kimbrell's legal team recently won an important victory when a federal court ordered the Food and Drug Administration to release delayed food safety regulations as required by statute. @TrueFoodNow
9) An often overlooked but powerful tool is that of state attorneys general and city attorney offices, both of which can file consumer deception cases against companies engaging in misleading advertising. For example, the city of San Francisco is suing Monster for marketing energy drinks to kids, while several attorney general offices (including New York) are also investigating this issue.
10) Baylen Linnekin is executive director of Keep Food Legal. While I disagree with most of his agenda, I respect Linnekin's philosophy, which is refreshingly not motivated by economic self-interest. We do agree on supporting small-scale and local food alternatives such as food trucks. @BaylenLinnekin
Visit EcoWatch's FOOD page for more related news on this topic.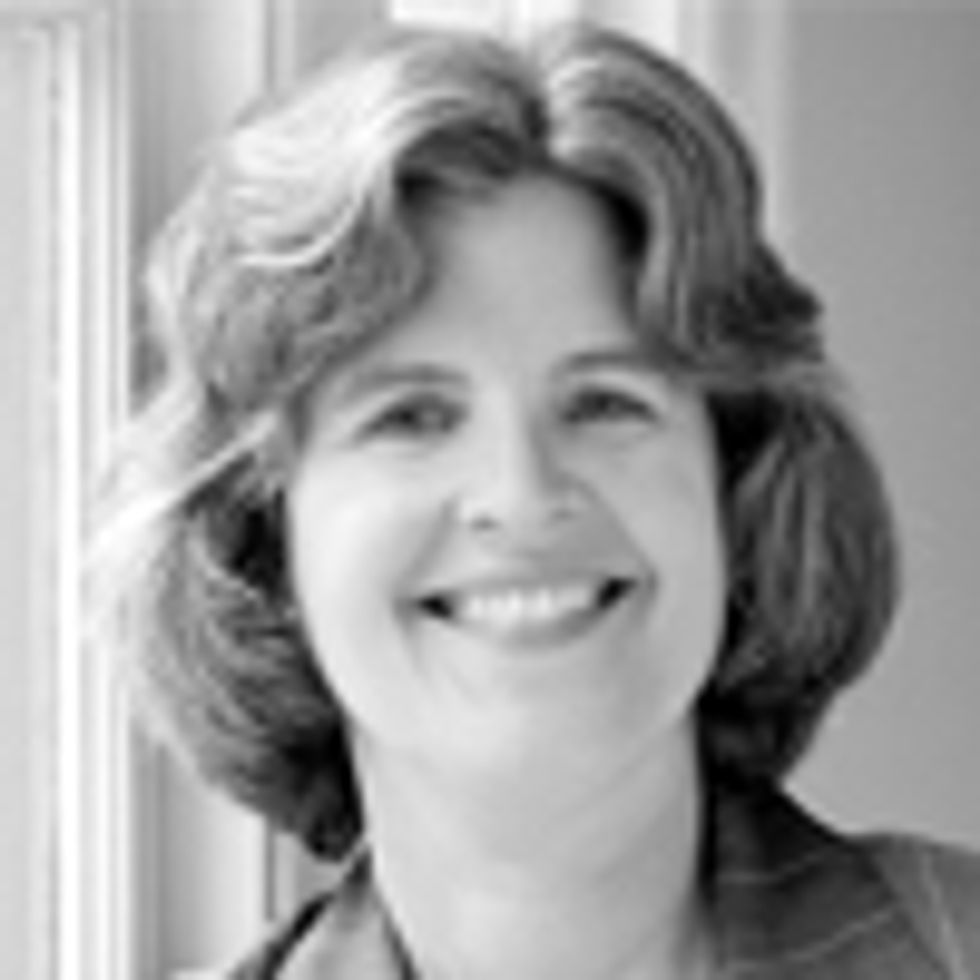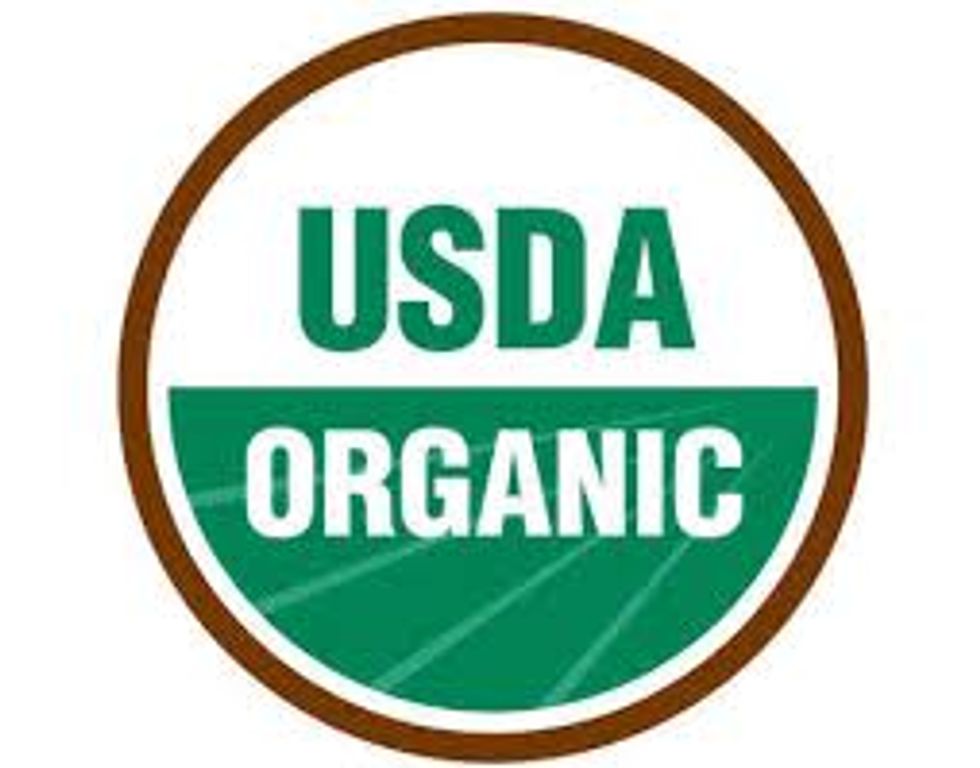 The latest example of how even health-conscious eaters are not immune from foodborne illness outbreaks came last week with a recall of organic frozen berries contaminated with Hepatitis A. The products were sold under the brand name of Townsend Farms at two large chains: Costco stores in the west and Harris Teeter stores.
The latest count from the U.S. Centers for Disease Control (CDC) and Prevention is 87 people infected in eight states: Arizona, California, Colorado, Hawaii, Nevada, New Mexico, Utah and Washington. Of these, 36 have been hospitalized.
According to the CDC, Hepatitis A "usually occurs when an infected food handler prepares food without appropriate hand hygiene." However, the source of this particular strain is still unclear, except that it probably did not originate in the U.S.
This outbreak raises several important questions about our food system.
Are Companies Duping Consumers with "Farm-washing"?
According to the fine print on the back label, shown on food safety attorney Bill Marler's blog, the fruit came from around the world: Chile, Argentina and Turkey. The pomegranate seeds processed in Turkey appear to be the culprit.
But you couldn't tell the international origins from the front of the packaging labeled "Organic Antioxidant Blend," with the bucolic image of Townsend Farms and its warm and fuzzy tag line: "Since 1906, Field to Farm to Family."
It seems at least one victim of the outbreak was fooled by the imagery. According to CBS News, Geoff Soza of California ate "a healthy breakfast of thawed frozen berries and Greek yogurt every morning" but while "celebrating his 30th wedding anniversary in Yellowstone National Park," the 64-year-old wound up in the hospital instead. At one point, things looked so serious that the words "liver transplant" were uttered by a doctor.
Soza seemed shocked to learn his favorite berries were not from the Oregon farm depicted on the packaging. According to the story:
Healthy and health-conscious, the Sozas always inspect their foods and select organic produce. They were surprised to learn that some of the fruit from Townsend Farms of Fairview, OR, was from outside the U.S. But the packaging convinced the Sozas the fruit was all-American because it bears the slogans "Grower. Processor. Distributor." and "Field to Farm to Family, since 1906."
Soza's wife put it plainly: "It was our distinct impression that these are raised under U.S. standards, especially organic food standards."
I asked Mark Kastel, co-founder of The Cornucopia Institute, if he thought the Townsend label was confusing as to the product's origins.
"Yes, it's deliberately deceptive, to make you think you're buying local fruit from the farm up the road," Kastel said. "There are many examples of this. Often companies with the word 'farm' in their name don't even do any growing themselves, they just contract with farms, sometimes from all over the world. Or they just buy from brokers in the farms or an anonymous source."
How does this connect to food safety risks? While small, local farms are not immune, the difference is in the magnitude of the impact: with a small farm, any adverse impacts are only felt locally, but with globalization, the potential hazards are spread far and wide, and to a much larger population.
Also, about the antioxidant claim on the package, registered dietitian Andy Bellatti says, "All whole, plant-based foods contain antioxidants. So, any combination of fruit can be 'an antioxidant blend' and what matters most is diversity of antioxidants, not just from berries."
Can We Trust Organic Labels on Imported Foods?
Among the most frequent questions I get regarding organic is "what about imported food; can we trust the standards in other countries?" The Townsend berries sport the U.S. Department of Agriculture (USDA) organic seal, indicating that even though the mix contains imported fruit, it still conforms to the high U.S. based organic standards.
As Food Safety News explains, imported foods are evaluated by organic certifying agencies approved by the USDA:
Townsend Farms products are certified as organic by both Oregon Tilth, a private third party certifier, and the Washington State Department of Agriculture. But how is it that berries grown in Turkey, Chile and Mexico can get packaged in Oregon and certified as organic by the standards of the U.S. Department of Agriculture?
The short answer to that question lies in the fact that firms worldwide have the ability to certify farms according to the standards set forth by the USDA. As long as a proper authority can verify a farm operates according to organic standards once a year, that farm can become USDA-certified organic whether it's outside Indianapolis or Istanbul.
OK, but can we trust these foreign certifiers? Some watchdog groups such as Center for Food Safety and Cornucopia Institute have greater confidence in U.S. farms and U.S. organic certification than from imports. These groups and many others have grave reservations about particular countries with an increasing presence in the U.S., particularly China and India.
How Many Sick People Will it Take to Get Feds to Act?
Most importantly, this serious outbreak underscores once again, how the stalled food safety regulations, as mandated by the Food Safety Modernization Act (enacted in 2011), are adversely impacting public health.
The law, which numerous groups pushed hard for, mandates significant upticks in foreign inspections by the Food and Drug Administration (FDA), although how those increases will be funded remains a serious question. Additional import safeguards include giving the FDA authority to require certification for food coming from certain countries as a condition of admission to the U.S.
But the required regulations for how these preventive measures would be implemented have been overdue for more than a year now. In April, a federal court agreed with the Center for Food Safety's lawsuit that the FDA has failed to adhere to statutory deadlines for final regulations.
The judge ordered the FDA to work with Center for Food Safety to submit a new timeline for the rules, which the court would then require FDA to follow. George Kimbrell, senior attorney with Center for Food Safety, says this process is currently underway, which is the good news:
Congress required the FDA to dramatically improve import safety. The firm, timely deadlines for new import regulations underscored how overdue and urgently-needed the improvements are. The court should soon set new deadlines for the regulations, and the FDA will finally do the job Congress required of it and protect the American public from continued outbreaks.
The bad news is that while the FDA continues to drag its feet, Americans continue to get sick. Whether it's Hepatitis A in imported berries, listeria in imported cheese or salmonella in imported papayas, our regulators have a lot more work to do to safeguard the food supply. Let's hope it won't take more illnesses to get them to take action.
Visit EcoWatch's FOOD page for more related news on this topic.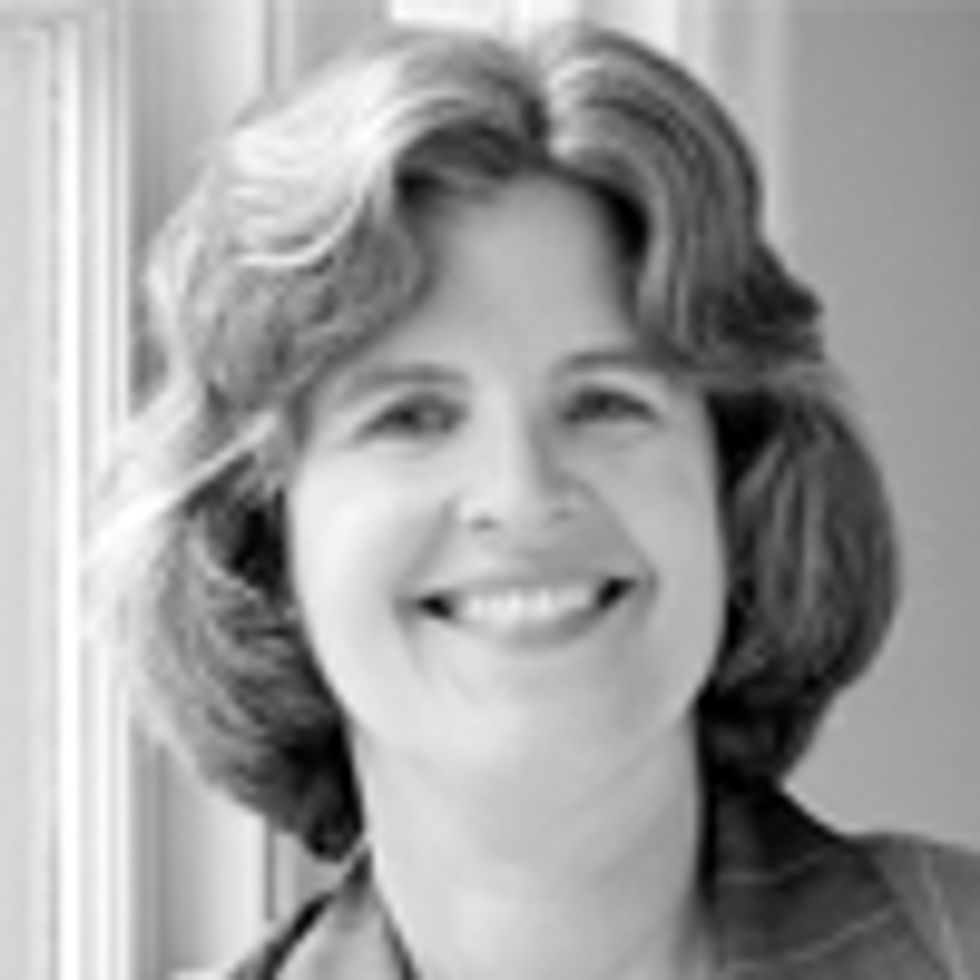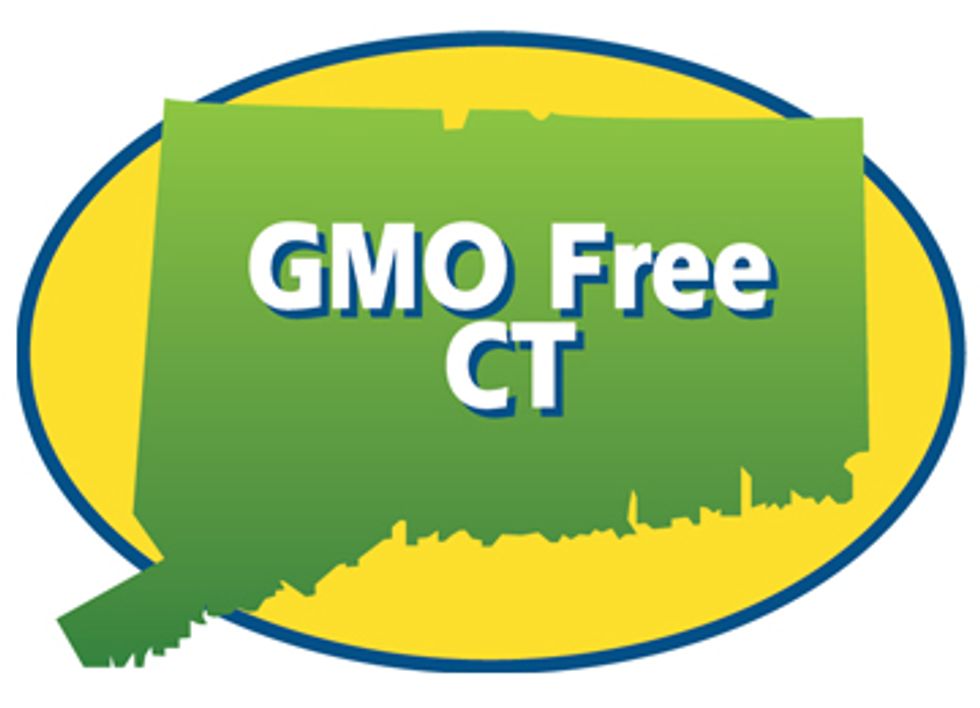 This week, Connecticut won the honor of becoming the first state to pass a law requiring genetically engineered foods to be labeled. (The governor has indicated he will sign.) It was really only a matter of time. The disappointing defeat of Prop 37 last fall in California—thanks to a massive industry disinformation campaign—sparked a national movement that has resulted in labeling bills getting introduced in about half the states.
But how did the small state of Connecticut make this happen?
I spoke at length with the leader of the effort, Tara Cook-Littman of GMO Free CT, who worked for the past two years as a volunteer.
She said for a long time, efforts to pass labeling bills went nowhere, but things started to change two years ago once advocates formally organized themselves. While at first she and others "were dismissed as a bunch of crazy moms and environmentalists," things started to pick up last year "when advocates were able to show themselves to be a serious movement with political power."
What about the opposition? Cook-Littman said it was formidable, and that industry made all the same fear-mongering arguments we heard last year during Prop 37 in California about higher food prices and confusing consumers.
She and others suspect the biotech industry was funneling money through the trade group, the Connecticut Food Association, which represents retailers and wholesalers. Also in opposition was the Grocery Manufacturers Association, the national trade group for food makers, which firmly stated its opposition to Prop 37 last year, calling it the organization's "single-highest priority."
In addition, Cook-Littman told me about the front group industry formed to oppose the bill, Connecticut Farm to Food. This group's home page claims boldly if inexplicably: "Forced labeling will drive business and science out of Connecticut." Listed as sponsors are three groups: The Council for Biotechnology Information (a trade group for the biotech industry), the Connecticut Retail Merchants Association and the previously-mentioned Grocery Manufacturers Association. In other words, two of these three groups behind this "Connecticut" organization are based in Washington DC.
The toughest opposition though, Cook-Littman said, came from the Connecticut Farm Bureau, which claimed the bill would hurt farmers, despite the bill not even being about farming, but rather food products.
"They claimed that farmers' sales of value-added products would be destroyed if they had to be labeled," she said. But, as a strong counter-weight, advocates had the support of the state's numerous organic farmers, led by the Connecticut chapter of the Northeast Organic Farming Association, who Cook-Littman called "our truest partner."
Still, how did this grassroots group fight off such high-powered lobbyists representing at least three major industries—biotech, food retailers and food manufacturers? "We just got louder," she said.
What exactly was the turning point for the movement? Cook-Littman said face-to-face meetings with politicians were critical. "We spent a lot of time developing relationships with our representatives. Just spending that time with them was invaluable."
Also, the group's social media presence, especially on Facebook, allowed non-paid advocates to engage in less time-consuming ways. "We told our representatives: 'look at what's happening on Facebook.'"
And simply showing up in massive numbers when it counted: at two critical rallies, one before the legislative session began, another just weeks ago and a huge turnout for the hearing.
Cook-Littman credits the national advocacy group Food Democracy Now! for being a vital partner in the effort. "We could not have done it without them. They always believed in us, while others discounted us," she said. "They also helped drive more than 40,000 phone calls to the governor's office and provided strategic advice along the way."
Dave Murphy, founder and executive director of Food Democracy Now!, told me that another turning point was when Jerry Greenfield of Ben and Jerry's Ice Cream came to the capital to testify in support of the bill. "That gave the issue instant credibility because Ben and Jerry's is a very successful company. There were politicians who had been against the bill standing in line for ice cream and a photo opp with Jerry."
Also, there were several times during the process when they thought the bill was dead. But the advocates didn't give up; another crucial lesson: to hang in there.
Of course, to get any bill difficult bill passed, compromises must be made along the way. While the labeling provisions of the bill are strong, unfortunately, legislators added a "trigger clause," which requires that four other states in the northeast region enact similar bills before the law takes effect in Connecticut.
Cook-Littman told me that the advocates fought to keep this provision out, but at the end of day, they were advised to take the compromise or else risk the bill going down to defeat, with an uncertain future. She is quite confident that the clause will actually motivate other states to get bill passed. And as a member of the Right to Know Coalition of States, she is determined to help others in doing so. She also hopes the passage helps the Washington State ballot measure coming up for vote this November.
What advice does Cook-Littman have for advocates in other states facing similar opposition from powerful lobbyists?
"I told my fellow advocates: 'Stand in your power as a constituent and let your representatives hear you.' Too often, we give up our power," she said. "But once you realize that you can make a difference, that's when change happens. Also, stay the course and keep fighting."
Dave Murphy called the Connecticut victory "one giant step for Connecticut and one giant leap for the GMO [genetically modified organism] labeling movement." He continued: "The grassroots have won the day in Connecticut for a key victory over Monsanto and the biotech lobby. It was inspiring to watch Connecticut legislators supporting GMO labeling stand strong in the face of the biotech industry's effort to kill the bill."
Also feeling inspired, Cook-Littman told me: "It truly feels amazing to know that our little state of Connecticut, with its grassroots power, was able to beat back the opposition to get the bill passed. I really do think it is an important step and will encourage other states to do the same."
I couldn't agree more. These victories don't come very often. Let's savor this one.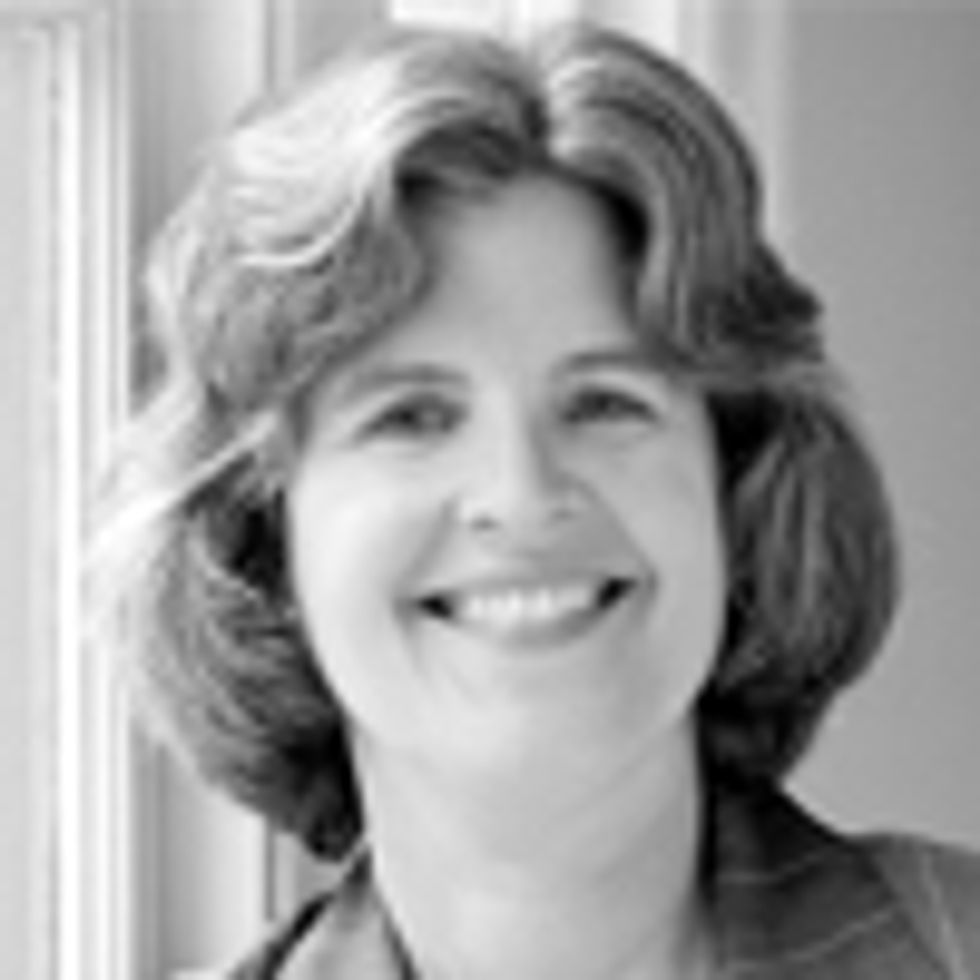 Last month, the City of San Francisco filed a lawsuit against Monster Beverage over the marketing of the company's highly caffeinated products to youth children. This is just the latest example of using the legal system to hold the food and beverage industries accountable for deceptive marketing practices.
With the federal government all but ignoring the numerous ways food companies deceive shoppers with dubious health claims, the courts are becoming a more popular alternative for action.
As you may recall from civics class, we have three branches of government, and when two of them—the executive and the legislative—have essentially checked out, that leaves only one place to turn for a legal remedy: the judiciary. Despite years of brainwashing by the right wing about the evils of trial lawyers, litigation is a critical and yet underutilized tool for obtaining justice under a broken and compromised political system.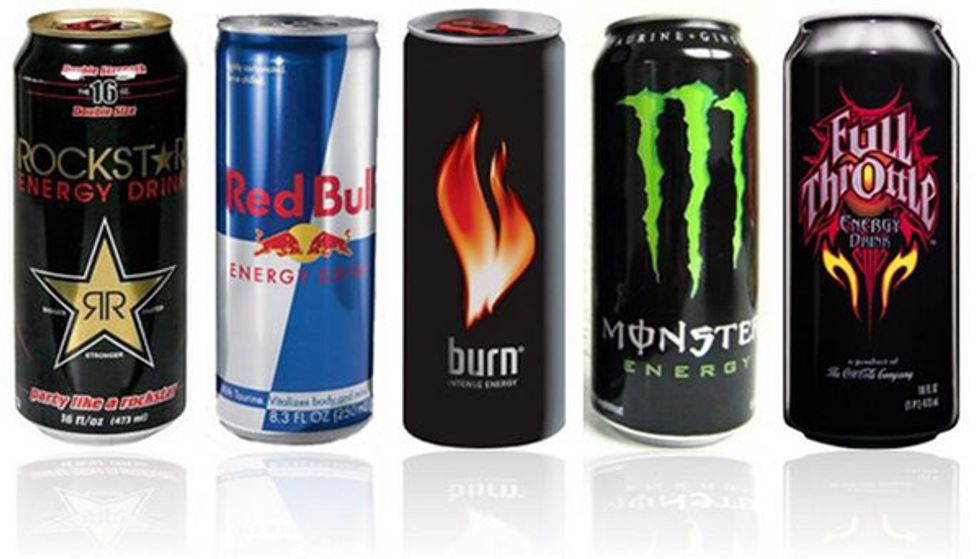 Under both federal and state law, it's illegal to engage in deceptive marketing. This is a broad concept that applies to any entity that advertises. The idea is that consumers should not be swindled into buying a product; they deserve the straight facts to make informed purchasing decisions. And while such laws do help deter shady activities, deceptive marketing statutes get violated all the time, mostly due to lack of enforcement.
It may be unsettling to realize that on grocery store shelves right now are likely hundreds of food products that contain illegal deceptive claims. While the federal government does have specific definitions for some phrases such as "low fat" or "low salt," otherwise almost anything goes on the front of a food package because the feds have turned a blind eye. Without proper government oversight, the only recourse is for private law firms to set these companies straight.
Here are some examples of deceptive food marketing cases currently gaining traction. (Full disclosure, I am a consultant for Reese Richman, one of the law firms bringing such cases.)
"Natural" Claims
The Food and Drug Administration (FDA) is unwilling to provide useful guidance on the definition of "natural," resulting in ubiquitous use of the word by marketers, no matter how nutritionally deficient the product. Factor in the growing interest in organic along with consumer confusion over that label's meaning and you have a marketing bonanza in "natural" food.
Some lawsuits are being filed over products sporting the natural label that contain genetically engineered ingredients. Two such examples are ConAgra's line of Wesson cooking oils and Frito-Lay's snack products. To back up their claims, lawyers are even relying on Monsanto's own definition of genetically-modified organisms (GMO): "Plants or animals that have had their genetic makeup altered to exhibit traits that are not naturally theirs."
In a positive development in the ConAgra case last November, the judge found that the plaintiffs adequately described "why genetically-modified products cannot be considered natural" and "they understood that the phrase '100% Natural' meant that Wesson Oil was not made from genetically modified organisms, and that they purchased the product based on this false understanding." This is a huge step forward for these types of cases.
In a similar action against Frito-Lay, the court recently made a preliminary ruling in favor of the plaintiff allowing the case to move forward. In its defense, Frito-Lay argued that no reasonable consumer would expect the phrase "all natural" to actually refer to all of the ingredients in the product. The court disagreed, since a reasonable consumer could interpret "all natural" to mean, um, all natural.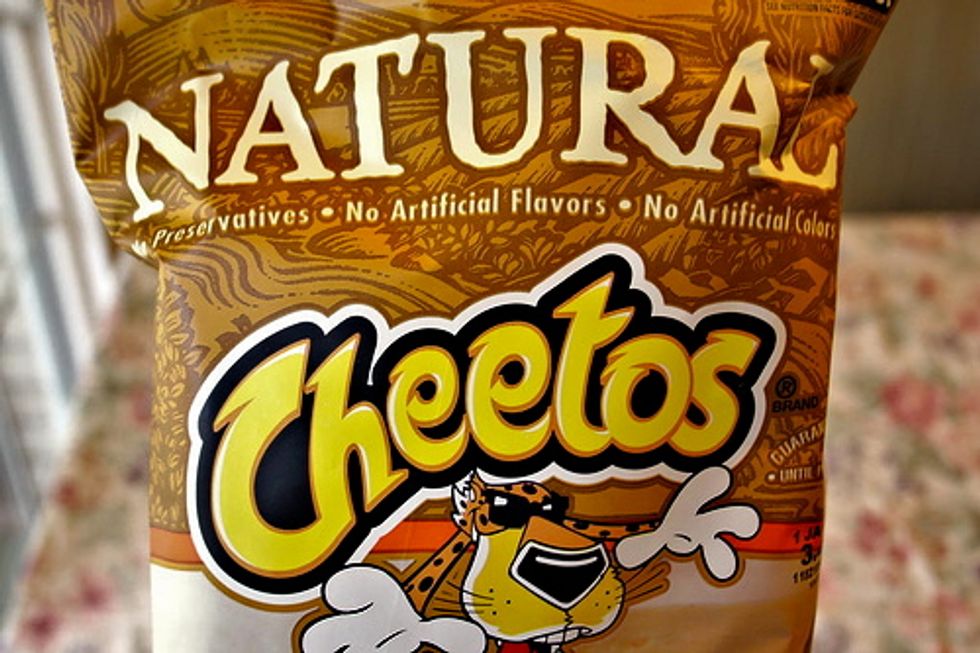 Such cases have tremendous potential to rock the processed food world, given how many products containing GMO ingredients are currently touting the meaningless natural label. Moreover, with increasing calls for mandatory GMO labeling at both the federal and state levels, along with voluntary retailer actions from the likes of Whole Foods, this issue is not going away anytime soon.
Other cases challenging the natural label are over products containing ingredients that are obviously not natural. One such lawsuit is against the Kellogg-owned Kashi GoLean brand of products. From the complaint:
For example, Kashi's All Natural GoLean Shakes are composed almost entirely of synthetic and unnaturally processed ingredients, including sodium molybdate, phytonadione, sodium selenite, magnesium phosphate, niacinamide, calcium carbonate, calcium phosphate, calcium pantothenate, pyridoxine hydrochloride, thiamin hydrochloride, potassium iodide and other substances that have been declared to be synthetic substances by federal regulations.
Not sounding very natural. The judge has allowed this case to move forward.
Products Aimed at Children
Marketing to children qualifies as illegal deception because a child cannot understand how marketing works. What could be more deceptive than taking advantage of a child's emotional vulnerability? Unfortunately, we have zero enforcement of this obvious legal violation due to weak-kneed government officials, once again leaving it up to the court system.
To date only one lawsuit has been filed directly challenging marketing to children—against McDonald's over Happy Meals—an obvious target. The case was brought by the Center for Science in the Public Interest, the only nutrition advocacy group with a litigation department. (This helps explain why this tool is so underutilized.) Unfortunately, the judge dismissed the case last year. While suing over marketing to children does face certain procedural challenges, with the right venue and strategy, I am hopeful we can gain traction in time.
In lieu of directly challenging food makers for targeting children, another strategy emerging is suing over child-oriented products that make deceptive health claims. One such example is the General Mills' product, Fruit Roll-Ups.
Also filed by Center for Science in the Public Interest, this case took the company to task for its claims their products were "fruit flavored," "naturally flavored," a "good source of vitamin C," and low in calories, fat and gluten. (Seriously, low in gluten?) In December, this case was settled when General Mills agreed to stop using the most egregious practices; for example, no longer putting images of strawberries on a product that contained none. Duh.
Chutzpah Claims
Taking the prize in the chutzpah line of cases is Coca-Cola's vitaminwater brand. This lawsuit alleges deceptive marketing for positioning the product as a health tonic, when some varieties contain a whopping 33 grams of sugar (in 20 ounces), among other unhealthful ingredients such as dyes. That case has also been allowed to move forward, despite Coca-Cola's desperate argument that "no consumer could reasonably be misled into thinking vitaminwater was a healthy beverage," a claim that was skillfully ripped apart by John Robbins and as well as hilariously pilloried by Stephen Colbert.
Another product deserving a chutzpah award is Chobani yogurt, a brand that has taken on near-iconic status in the most health-washed category of all. Chobani is being sued over its "all-natural" claim (among other statutory violations) because the label lists "evaporated cane juice," which is just a fancy way of saying sugar. This, despite the FDA's explicit warning to food makers not to use the phrase because the accurate description of the ingredient is actually "dried cane syrup." But juice sounds so much more "natural" than syrup.
In a recent Twitter exchange, I had some fun with the poor social media person at Chobani. Despite the lawsuit, the company continues to use the phrase "evaporated cane juice." When I asked why not just call it sugar, the reply was: "It's specifically the form we use. Not all sugars are created equal." But I got no response when I next tried to ask exactly how their sweetener was any different from sugar. (Maybe the lawyers got hold of the Twitter account.)
Rounding out the chutzpah category is Nutella, which got in legal trouble for advertising its dessert-like product as healthy breakfast. Although the case was settled for $3 million, it was also the subject of some ridicule by those who thought it was obvious that Nutella is a treat. But that critique misses the point: under the law, companies are not allowed to market its junk food products as healthful. In a seminal case against Gerber for deceptively marketing children's "fruit snacks," the company tried to use the Nutrition Facts label as a defense, since the ingredients and amount of sugar are clearly listed there. But the judge explained that information being available elsewhere (like on the back of the package) does not make it OK for a company to deceive consumers in other ways, such as on the front of the package or in ads.
Litigation Challenges
While litigation represents an important tool for holding food companies responsible, there are also numerous challenges. For example, the strategy requires targeting one product or line of products at a time, which is not the most efficient approach for sweeping change. However, strategic selection of the worst (and largest) offenders can send a strong message to an entire industry.
Another limitation is how long the court process can take: often several years just to get through the preliminary phase. And, corporate defense lawyers are skillful at dragging out the process in hopes the plaintiffs will give up. Finally, the results are sometimes less than ideal. Most cases end in settlement because they are too costly to bring to trial, and negotiation necessitates compromise.
But given the widespread health-washing by a desperate food industry at a time when the American public is starting to realize that actual fruit may be a healthier option than Fruit Loops, litigation is a critical, if imperfect, tool.
Why Get Involved in Litigation?
Advocacy groups engaged in the good food movement should take notice. While major foundations may be too skittish to fund litigation, organizations can still team up with private lawyers to bring more of these sorts of cases. Nonprofits can play different roles such as: 1) offering specific expertise as consultants; 2) asking their members to serve as plaintiffs; 3) being a named plaintiff themselves in certain types of actions; or 4) serving as co-counsel.
Perhaps the best motivator for a nonprofit group to get involved in litigation is the potential for being awarded part of a "cy pres" fund: money set aside in a settlement for nonprofits doing good work that is sufficiently related to the case. Several good projects got their start with cy pres money, including a California-based group called CANFIT, which works with adolescents around health and nutrition. That settlement fund was from a deceptive marketing case against Kraft Foods, and some 20 years later the group is still going strong.
We have our work cut out for us with so much deception in the marketplace, but with better coordination and teamwork, we can make real progress through the legal system. It's a shame that we have to turn to the courts at all, but that's the political reality right now. Someone has to hold the food industry accountable.
Visit EcoWatch's FOOD and HEALTH pages for more related news on this topic.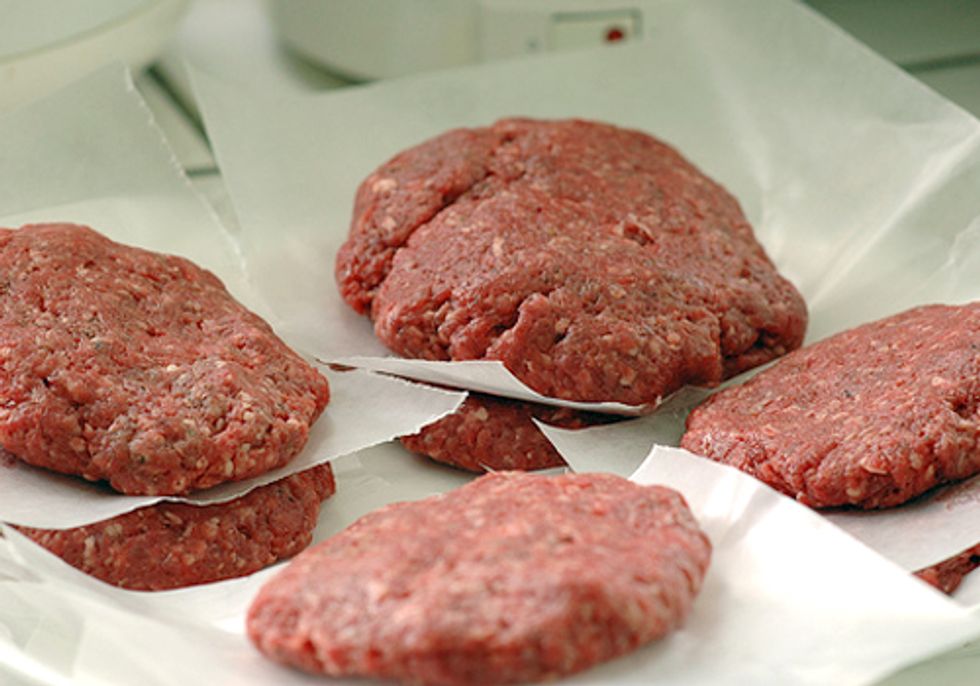 By Michele Simon
After years of debating, petitioning, rulemaking and outright stalling, this week the federal government is finally implementing new requirements for testing E. coli in ground beef.
Why is this cause for celebration?
Because while the U.S. Department of Agriculture's (USDA) Food Safety and Inspection Service has for years required testing of the deadly 0157:H7 strain of E. coli, numerous other strains have also become a significant safety threat.
So now, any ground beef that tests positive for six additional strains will be considered adulterated under the law, which means the product cannot be placed into commerce. That's what makes this such a big deal.
It also explains why the meat industry fought the policy for so long. As I detailed last year in an article for Food Safety News, this issue has been a decade-long battle, during which numerous outbreaks might have been prevented.
According to the Centers for Disease Control and Prevention approximately 160,000 people in the U.S. are sickened each year by non-O157 E. coli. "These strains of E. coli are an emerging threat to human health and the steps we are taking today are entirely focused on preventing Americans from suffering foodborne illnesses," said Agriculture Secretary Tom Vilsack in a press release. "We cannot ignore the evidence that these pathogens are a threat in our nation's food supply."
But we did ignore the evidence for far too long. While the first non-0157 E. coli outbreaks occurred in the 1990s, USDA didn't seriously consider the matter until 2008. The following year, the food safety law firm Marler Clark filed a 470-page petition demanding expanded testing, and along with other groups, kept the pressure on USDA ever since.
Unsurprisingly, the meat lobby put up roadblocks at every turn. In 2010, the American Meat Institute opined: "We do not believe declaring non-O157 [strains] to be adulterants will enhance the food safety system."
But, in fact, declaring the O157 stain an adulterant back in 1994—in the wake of the deadly Jack in the Box E. coli outbreak—did just that, as evidenced by declining 0157 infections, while non-0157 cases have increased. When USDA requires testing, the meat industry takes extra steps to avoid having its products declared unfit for consumption—the policy incentivizes better practices.
USDA's testing requirements also work because by removing contaminated product from the stream of commerce, we prevent (or minimize) outbreaks. Indeed, defining bacteria such as E. coli as legal adulterants is one of the best examples of how government regulation enhances public safety.
Too often we take government interventions for granted because we can't always see when policy works to reduce or minimize problems.
However, testing is not true prevention, and we still have a long way to go toward cleaning up the industrialized meat system. It also doesn't make ground beef completely safe or, for that matter, healthy. But it's a start. This time, in an atmosphere of government deregulation, the Obama administration stood up to the meat industry and did the right thing.
Visit EcoWatch's FOOD page for more related news on this topic.