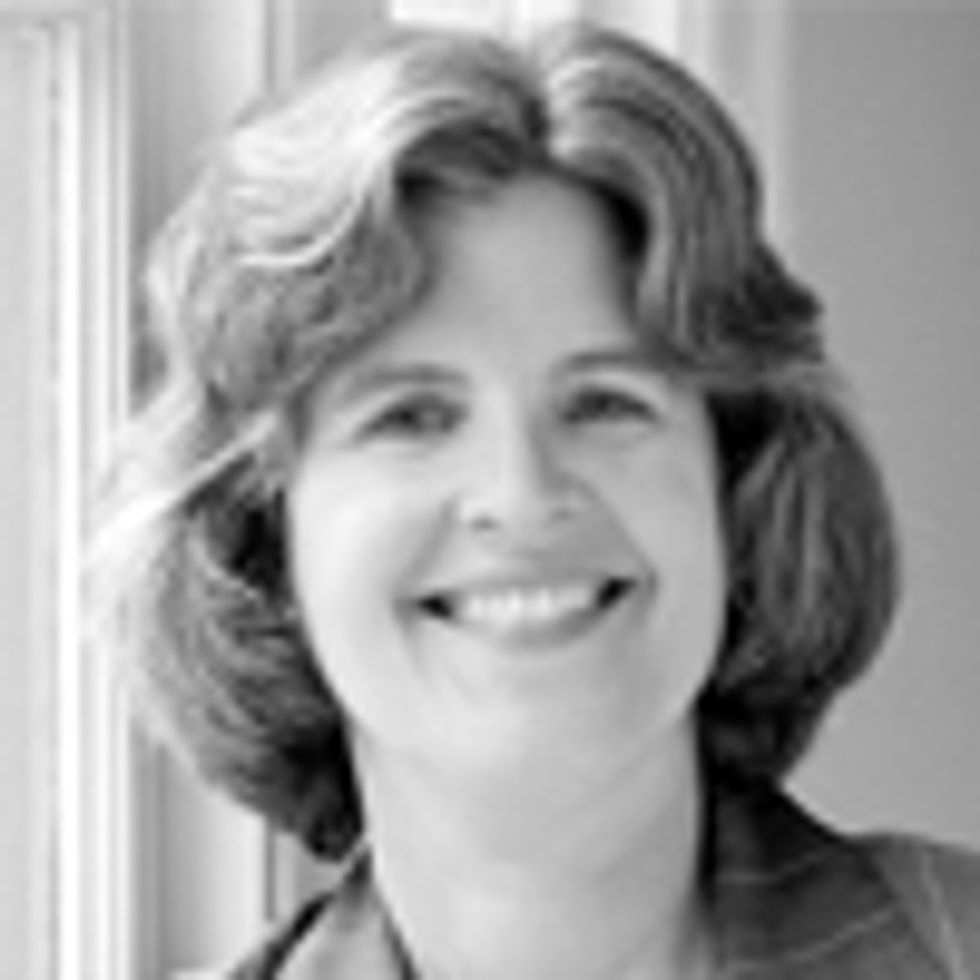 The U.S. is in the midst of a public health epidemic due to poor diet. While much of the focus has been on obvious culprits such as sugary soft drinks and fast food, dairy foods often get a pass. The dairy industry, propped up by government, has convinced us of the health benefits of milk and other dairy products. But the context of how people consume dairy matters.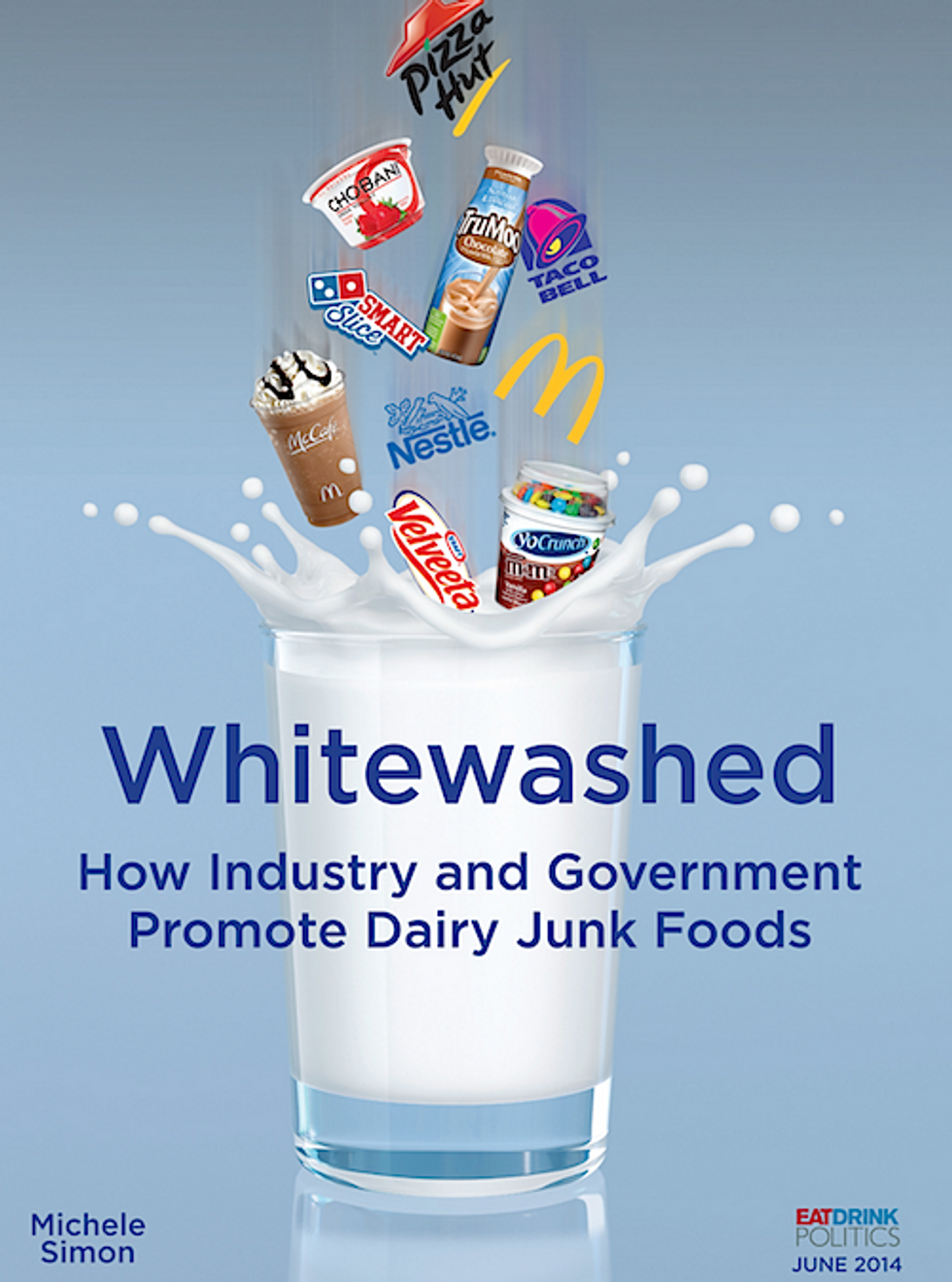 My new report, Whitewashed: How Industry and Government Promote Dairy Junk Foods, shines a light on the shifting patterns of consumption away from plain milk toward dairy products laden with sugar, fat and salt. For example:
About half of all milk is consumed either as flavored milk, with cereal, or in a drink.
Nearly half of the milk supply goes to make about 9 billion pounds of cheese and 1.5 billion gallons of frozen desserts–two-thirds of which is ice cream.
11 percent of all sugar goes into the production of dairy products.
It's bad enough for the dairy industry to promote junk food in the name of health, but making matters worse, Uncle Sam is propping up the effort. The federal government mandates the collection of industry fees for "checkoff programs" to promote milk and dairy. Far from being just a privately-funded program, U.S. Department of Agriculture (USDA) employees attend checkoff meetings, monitor activities and are responsible for evaluation of the programs. The U.S. Supreme Court has upheld the legality of the checkoff programs as "government speech," finding: "the message … is controlled by the Federal Government."
Checkoff money is also only supposed to be used for "generic" marketing activities. However, the program gives a huge boost to leading fast food chains. For example:
McDonald's has six dedicated dairy checkoff program employees at its corporate headquarters who work to ensure that dairy plays an important role in McDonald's product development.
The dairy checkoff program helped Taco Bell introduce its double steak quesadillas and cheese shreds, which resulted in a four percent increase in the chain's dairy sales.
The dairy checkoff program helped Pizza Hut develop a 3-Cheese Stuffed Crust Pizza and the "Summer of Cheese" ad campaign.
Dominos benefitted from a $35 million partnership with the dairy checkoff program, resulting in the company adding more cheese, with other pizza makers following their lead.
Domino's "Smart Slice" program brought the pizza to more than 2,000 schools in 2011, with help from the checkoff.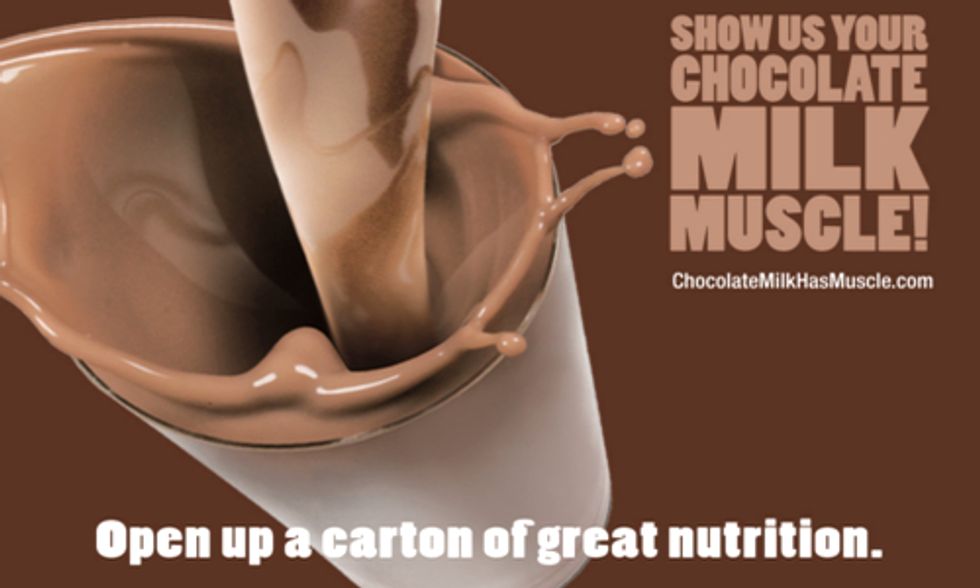 Speaking of schools, the dairy industry, with a government assist, is heavily promoting chocolate and other sugar milks to schoolchildren, desperate to maintain its presence in a lucrative market with a captive audience. For example:
USDA's milk checkoff program promotes "Chocolate Milk Has Muscle" and "Raise Your Hand for Chocolate Milk" campaigns to defend chocolate milk.
Dean Foods' TruMoo is a popular brand sold in schools; one serving of TruMoo strawberry milk contains an incredible 23 grams of sugar.
Milk checkoff educational materials were even used to change the mind of one school official who was planning to remove flavored milk.
Finally, many federal checkoff-funded dairy organizations make dubious health claims to market their dressed up junk foods. Would you believe that:
"Cheese can fit into almost any eating plan."
"Process cheese is made from natural cheese."
"Cheese contributes essential nutrients for good health."
"Chocolate milk is the perfect balance of vitamins, minerals, carbohydrates and protein—a combination that can't be found in any other beverage."
At a time when our nation is suffering from an epidemic of diet-related health problems, we cannot allow the decades of whitewashing by the dairy industry to continue. The assumption that eating dairy is essential to the diet has obstructed our ability to criticize federal government support for unhealthy forms of dairy.
It's time to stop dancing around the federal checkoff programs by pretending they are privately-funded. As this report demonstrates, federal government administers, oversees and approves almost every aspect of the dairy checkoff program. These funds are directly used to promote junk foods, which are contributing to the diseases our federal government is allegedly trying to prevent.
Andy Bellatti is a registered dietitian who contributed to the report by calling out the many misleading health claims made by the dairy industry. He says:
In our cultural glorification of dairy, we often forget that many of these products are directly contributing to our current public health epidemic. Even more troubling, due to the dairy industry's deep pockets and political connections, federal authorities are giving these foods a stamp of approval, rather than raising a nutritional red flag.
EcoWatch Daily Newsletter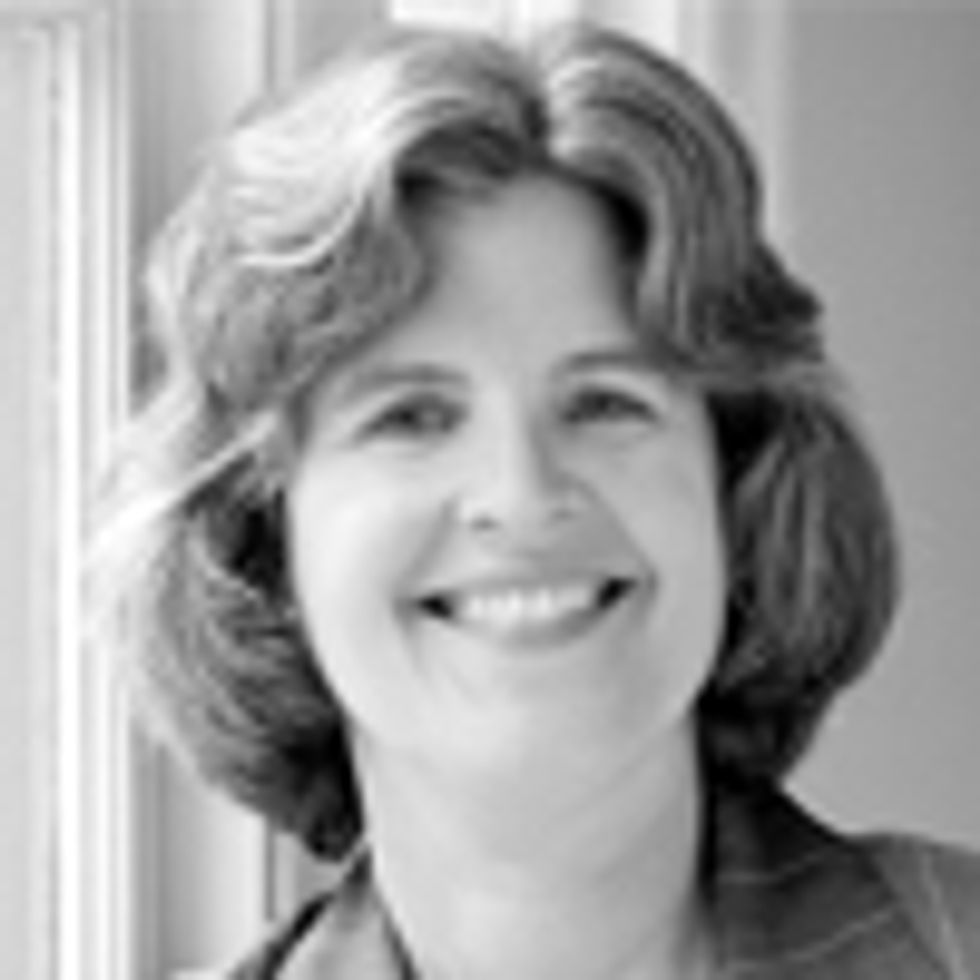 The East Coast has been getting most of the attention lately on the state by state effort to label genetically-engineered food. Vermont recently passed a bill and New York State's bill is now moving. But let's not forget about the western states, which are also critical to this fight. Right to know advocates in Oregon and Colorado are currently gathering signatures to place measures on the November ballot. Both of these states have a good shot at convincing voters to pass GMO labeling.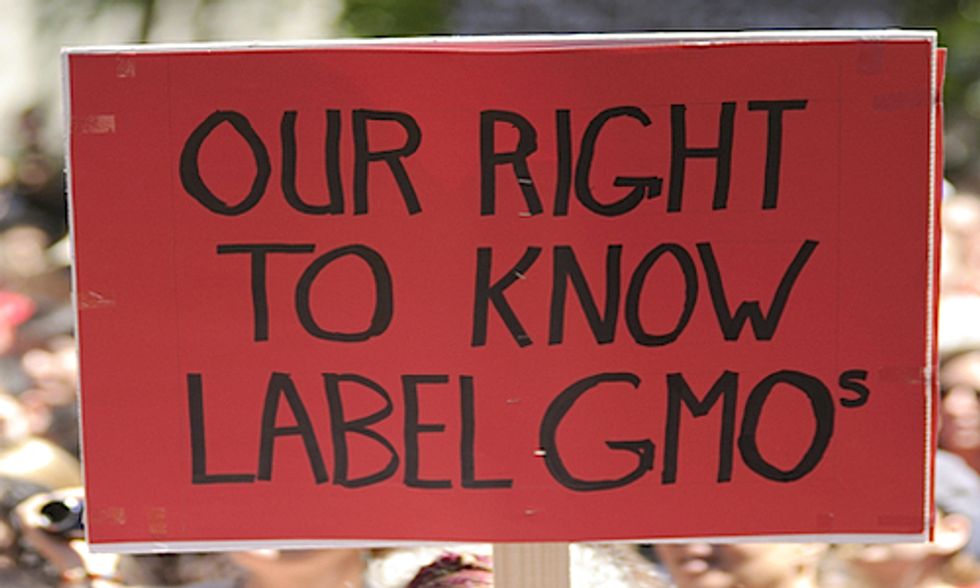 Photo courtesy of Shutterstock
Keep in mind that a lawsuit by industry challenging the Vermont law is imminent, and lobbyists are continuing their efforts to undercut states' rights in Washington D.C. The best way to head off a watered down federal "solution" is to show the strength of the movement at the state level. As we learned in California and Washington (states that narrowly lost GMO labeling initiatives despite being massively outspent) every debate draws more attention to the issue and weakens Big Biotech's undue influence over our food supply.
Keep the Momentum Going
Just last month, voters in Jackson County, OR, approved a ballot measure (resoundingly, 66 to 34 percent) to not allow the planting of GMO crops. That, combined with three east coast states that have thus far passed GMO labeling bills—Connecticut, Maine and Vermont—is creating a huge headache for the biotech and junk food industries.
But it's still not enough. Dave Murphy, founder of Food Democracy Now!, and co-chair of California's Prop 37, says he's always believed in, and fought for, a 50 state strategy."With three eastern states passing GMO labeling bills in the past year, every state we win matters more than ever. It's now the West Coast's turn to lock down mandatory GMO labeling for Americans. When Oregon and Colorado pass this fall, the FDA and politicians in Washington D.C. won't be able to ignore the issue any longer."
Marion Nestle agrees that the states are vital to this fight. She told me:
With a federal government completely dug in on resisting GMO labeling—something the public has demanded for more than 20 years—campaigns at the state level are more important than ever. If enough states pass GMO labeling bills, the industry will beg the government to step in and pass some kind of uniform labeling law. Then the trick will be to make it a law that respects the public's concerns.
Watch out for Colorado
Living in the San Francisco area it's easy to think you're in the center of the good food universe. But on a recent visit to Boulder, CO, I discovered a thriving network of companies, media outlets and professionals dedicated to promoting organic and natural products.
I was also happy to learn about a passionate effort to label GMO foods in the Rocky Mountain state. Given that Boulder is the home of several enormously successful organic and natural food companies such as The Hain Celestial Group, White Wave and Aurora Organic Dairy, just to name a few, the ballot measure is a great opportunity for these industry leaders stepping up to the plate. (See this list of sponsors of the Naturally Boulder networking group.)
A few local companies are on board, including Boulder Brands and retailers Natural Grocers and Alfalfa's. (I visited Alfalfa's and was impressed with the store's GMO labels on shelves, but was told they would rather see mandatory GMO labeling.) Also, just last week, Whole Foods Market approved allowing the campaign to collect signatures at the retailer's Colorado stores, which should boost the effort.
According to the campaign, "A voter win in Colorado—a renowned center of eco-awareness and healthy lifestyles —will be another critical milestone in GMO labeling." I couldn't agree more. The effort continues to gather steam, with 40,000 signatures so far, but an additional 100,000 are needed by the end of July to qualify for the November ballot. Larry Cooper, a leading proponent of Right to Know Colorado thinks his state has a great shot at winning this November. "Coloradans are an active group that stay healthy and care about what we eat; a high percentage of Coloradans eat natural and organic foods," he told me.
Alan Lewis is director of special projects for Natural Grocers, a strong supporter of GMO labeling. I ask him why, as a retailer, this issue is so important. He told me that his store's "customers want to know what is in their food because they understand how this can affect their health directly and through environmental impacts. They also want to return to a democratic food system, for which they are willing to pay a reasonable premium to support producers who share their values." He also thinks Colorado can be a model for the nation because "Colorado regulates industry with a very light hand." He added: "The GMO labeling initiative here takes a practical approach that does not threaten businesses. It merely allows consumers to be able to choose what they eat. When it passes, it will become the model for federal regulation because every government official will be able to support it."
While California and Washington both suffered narrow defeats at the ballot box, their momentum and energy has spread to other states. And combined with the recent victories on the East Coast, wins in Oregon and Colorado would spell doom for Monsanto and Big Food's efforts to undermine transparency in our food supply.
So, please donate to the Right to Know Colorado campaign and the Oregon Right to Know campaign.
--------
YOU MIGHT ALSO LIKE
Rep. Pompeo to Introduce Koch-Funded, Monsanto-Backed, Voluntary GMO Labeling Bill
Maine Governor Signs GMO Labeling Bill
2014 Will Be a Make or Break Year for GMO and 'Natural' Food Labeling Fight
--------
The contents of our mattresses are often an afterthought. That's a mistake, as research shows that the quality of your sleeping surface can significantly impact your health.
As consumers gain awareness about the health effects of sleeping on potentially toxic compounds, mattress companies are responding with new beds made from better materials. Today, you can choose from a broad range of mattresses made from all-natural components, including organic wool, cotton, and latex. Here's a summary of the best non-toxic, eco-friendly mattresses available today and how to decide between them.
Why You Should Choose an Organic Mattress
Traditionally, mattresses contain trace amounts of chemicals known as volatile organic compounds (VOCs) that act as flame retardants and coatings on plastic components. While the popular view is that these VOCs are found in too low of concentrations to be concerning, a 2019 study published in Environmental Science and Technology indicates that body heat may transform them into toxic vapors that you breathe in through the night.
That's a reason for concern, as according to the US Environmental Protection Agency, the potential health effects of VOC exposure include headaches and eye, nose, and throat irritation. In extreme cases, they may trigger cancer cell development or organ damage.
8 Top-Rated Organic and Natural Mattress Brands
Each product featured below has been selected by the writer. You can learn more about our
review methodology here
. If you make a purchase using the included links, we may earn a commission.
How We Chose These Products
When comparing the best natural mattress options, we looked at several specific factors to determine which ones stand out. Here are some of the distinguishing features.
Organic Materials
The best non-toxic mattress brands today exclusively use certified organic textiles like cotton and wool.
Certifications
Is it certified GOLS (Global Organic Latex Standard) or GOTS (Global Organic Textile Standard)? As the leading natural certifications for textiles and latex materials, GOLS and GOTS-certified products meet stringent requirements for responsible social and environmental practices.
Delivery
The best nontoxic mattresses are compressed into boxes for shipping and then expand to full size once you unpack them. Environmentally speaking, smaller packages mean less fuel wasted on transportation. Others are sent in pieces or in full form and require a delivery team for installation.
Give Back Programs
The best eco-friendly mattress brands also support nonprofit programs that benefit the environment. We like brands where a percentage of your purchase may go towards a worthwhile cause.
Manufacturing
Many of the best organic mattresses are handcrafted in the United States, which shrinks their environmental footprint by keeping production and transportation within a smaller area.
Return Policy
Standard practice in the mattress industry is to offer sleep trial testing periods. These range from three months to a year or longer.
Direct to Consumer
Direct-to-consumer mattress companies are increasing in popularity. They tend to be less wasteful than traditional retailers because the brand isn't putting resources towards maintaining showrooms.
9 Best Natural and Organic Mattresses of 2021
avocadogreenmattress.com
Materials – 100% GOTS certified cotton and wool, 100% natural latex, steel support coils
Manufacturing – Handmade in USA
Delivery – Mattress arrives compressed in a box
Certifications – GREENGUARD Gold, Rainforest Alliance, eco-INSTITUT®, and Formaldehyde-Free certified, OEKO-TEX® Standard 100 certified wool, GOTS and GOLS certified materials
Sleep Trial/Warranty – 100-night sleep trial, 25-year warranty
This mattress-in-a-box brand doesn't compromise its eco-friendly principles for low cost or convenience. The Avocado Green mattress boasts a gentle latex support system for balanced firmness that's ideal for larger people and those who sleep on their back or side.
Why buy: Avocado is a leading brand for affordable mattresses made from natural materials. The Green mattress makes this list for its affordable price point and five-zone support system with up to 1,400 pocketed steel support coils. Equally impressive, Avocado maintains control over its whole supply chain and employs strict social and environmental standards for every product.
ghostbednatural.com
Materials – Natural wool, GOLS certified Dunlop & Talalay latex, USDA organic and GOTS certified cotton
Manufacturing – Manufactured in the USA
Delivery – Mattress arrives vacuum sealed in a box
Certifications – USDA organic, Control Union certified, OEKO-TEX® certified, GOLS and GOTS certified materials
Sleep Trial/Warranty – 101 night sleep trial, 25-year warranty
The GhostBed Natural mattress offers five layers of natural comfort materials. Each mattress is made from natural wool, genuine Dunlop and Talalay latex, and organic cotton for solid support and air-flow cooling. This is an eco-friendly mattress made for comfort, cooling, and support.
Why buy: The GhostBed Natural mattress is a great option if you tend to get hot when you sleep, as it includes both a naturally cooling latex core and cooling airflow coil technology to help you sleep better. We also love that it is made in the United States with organic and natural materials like sustainably-sourced latex and USDA organic cotton.
plushbeds.com
Materials – GOLS certified latex, GOTS certified cotton and wool
Manufacturing – Handcrafted in California
Delivery – Delivered in two boxes, the customer must assemble
Certifications – GOLS certified latex, GOTS certified cotton and wool, GreenGuard Gold Certified, OEKO-TEX® Standard 100 Certified, eco-INSTITUT® certified, Control Union Certified, Forest Stewardship Council Certified
Sleep Trial/Warranty – 100-night sleep trial, 25-year warranty
Plushbeds mattresses are handcrafted in the US from certified organic materials. Orthopedic specialists recommend them for their buoyant support and pressure point relief, along with an organic latex core you can customize.
Why buy: With Plushbeds' Botanical Bliss mattress, you get a non-toxic, hypoallergenic sleeping surface that keeps you cool through the night. This bed is dust mite resistant to eliminate most home's primary allergy problems and includes an organic cotton cover for comfort.
saatva.com
Materials – Certified organic cotton, all-natural Talalay latex, 100% organic New Zealand wool
Manufacturing – Made in USA within 19 independent factories
Delivery – Purchase comes with free white glove delivery and setup, including old mattress removal
Certifications – OEKO-TEX® Standard 100, eco-INSTITUT®, Rainforest Alliance, and Cradle to Cradle certified
Sleep Trial/ Warranty – 180-day sleep trial, 20-year warranty
The Saatva Zenhaven mattress is naturally hypoallergenic and made using environmentally responsible practices. The manufacturing process is entirely water-based and produces minimal byproducts. Even the certified organic cotton cover is protected by a proprietary nontoxic botanical antimicrobial treatment. Rather than using traditional flame retardants, the mattress contains a protective layer of organic New Zealand wool.
Why buy: As Saatva's premium mattress, the Zenhaven is made for low back support and a cooling, comfortable night's sleep. This 100% Talalay latex mattress contains durable materials for supported rest and boasts a flippable design for two firmness levels. This is the best option for a luxurious yet eco-friendly mattress.
mygreenmattress.com
Materials – GOTS certified cotton, GOLS certified Dunlop latex
Manufacturing – Handcrafted in a certified organic factory in Illinois
Delivery – White glove delivery service available for $199 for setup and old mattress removal.
Certifications – GreenGuard Gold Certified, GOTS Certified cotton, GOLS certified Dunlop latex
Sleep Trial/Warranty – 120-night sleep trial, 20-year warranty
The Natural Escape mattress boasts a responsive zoned pocketed coil spring system covered with GOLS certified Dunlop latex for breathability. With an adaptive support system that conforms to the contours of your spine, the company recommends it for couples with opposite body types or who prefer different sleeping positions from each other. The mattress itself is button tufted to pull the layers together without the use of any potentially toxic adhesives or VOCs.
Why buy: The Natural Escape mattress from My Green Mattress delivers stellar lumbar support and proper spinal alignment—all underneath a comfortable organic cotton cover. It also provides limited motion transfer thanks to an upgraded innerspring system, making it a great option for couples as you won't disturb your partner when you move.
happsy.com
Materials – Organic cotton filling, organic wool, certified latex
Manufacturing – Handmade in USA
Delivery – Ships compressed in a single box
Certifications – GOTS-certified cotton, Certified Made Safe, GOLS-certified latex, Forest Stewardship Council Certified, Rainforest Alliance Certified, GreenGuard Gold Certified, Underwriters Laboratories verified formaldehyde-free, Green America Certified Business
Sleep Trial/Warranty – 120-night sleep trial, 20-year warranty
Happsy's mattresses combine comfort, the latest technology in certified organic mattress design, and premium earth-friendly materials for a bed you can feel good about from every angle. In fact, the included zipper lets you peek inside to see what you're really sleeping on. The mattress utilizes a breathable coil system designed to wick moisture away to keep you cooler at night than sleeping on heat-trapping synthetic foams.
Why buy: Happsy is a small mattress brand focused on making mattresses with a conscience — meaning that all materials are chosen for being easy on the environment. The company forgoes all glues and adhesives in favor of its own pocketed spring design that keeps the mattress supportive, but never "bouncy."
birchliving.com
Materials – Organic cotton, wool, birch wool, natural latex, steel coils
Manufacturing – Handmade in USA
Delivery – Ships compressed in a box
Certifications – GreenGuard Gold Certified, GOTS Certified, OEKO-TEX®Standard 100, Eco INSTITUT® Tested Product, Wool Integrity NZ, Fair Trade Certified Factory
Sleep Trial/Warranty – 100-night sleep trial, 25-year warranty
Birch by Helix makes a range of natural bedding options constructed in ways that support the environment. Each mattress is made from premium materials that together work to relieve your body's pressure points, no matter how you prefer to sleep. The company claims this premium product has natural flexibility that allows it to retain its shape to provide enough softness for coziness while still offering full-body support.
Why buy: We love that all Birch mattress wool comes from New Zealand sheep farms that meet Wool Integrity NZ standards, which ensures the animals are treated ethically at every stage of production. Plus, the cotton within each mattress is Fair Trade certified, making this a responsible sleep option.
ecoterrabeds.com
Materials – 100% natural latex foam rubber, organic wool, organic cotton
Manufacturing – Designed and handcrafted in Los Angeles, CA
Delivery – Free standard delivery across the US, White Glove delivery available for an extra cost
Certifications – OEKO-TEX® Standard 100 certified, GOTS Organic wool, GOTS organic certified cotton
Sleep Trial/Warranty – 90-day sleep trial, 15-year warranty
Eco Terra offers a budget-friendly latex hybrid mattress that includes natural materials, unobtrusive pocket support coils, and a 90-day sleep trial. Eco Terra's latex mattress is available in both a medium and medium-firm firmness level to support a wide range of sleepers. The bed is free of synthetic foams and VOCs, favoring a three-inch-thick layer of Talalay latex instead.
Why buy: Eco Terra offers a more budget-friendly option than other latex hybrid brands, making this mattress an excellent choice for comfortable sleep without compromising on natural materials. One thing to note is that this latex isn't GOLS-certified, though the other materials are GOTS certified.
awarasleep.com
Materials – Dunlap latex, organic New Zealand wool, organic cotton, steel coils
Manufacturing – Made in China
Delivery – Arrives compressed in a box
Certifications – Rainforest Alliance certified latex, certified organic wool, certified organic cotton
Sleep Trial/Warranty – 365-night sleep trial, Forever Warranty (lifetime guarantee against sagging and manufacturing defects)
Awara features premium Sri Lanka latex and wrapped coil springs to provide contour and a touch of bounce for supportive sleep throughout the night. At the core of this mattress are nine-inch pocketed coils that are thicker than standard. This gives the bed a firmer, more responsive feel that minimizes the sense of sinking when you reach the outer edge, so it's suitable for back, side, and stomach sleepers alike.
Why buy: Awara's natural latex mattress stands out for being slightly firmer than some other options. The mattress itself is made from quality materials with GOLS, GOTS, and Rainforest Alliance certification. Awara also partners with Trees for the Future to support forest systems throughout Africa. Every purchase funds the planting of ten trees throughout Kenya, Senegal, Uganda, or Tanzania.
Takeaway

The best night's sleep takes place on a mattress that won't make you or the environment sick. Today, there are more options than ever for finding the best organic and nontoxic mattress for your family. Seek out brands that use certified organic materials and that guarantee each bed is free from VOCs to rest easy every night.
Lydia Noyes is a freelance writer specializing in health and wellness, food and farming, and environmental topics. When not working against a writing deadline, you can find Lydia outdoors where she attempts to bring order to her 33-acre hobby farm filled with fruit trees, heritage breed pigs, too many chickens to count, and an organic garden that somehow gets bigger every year.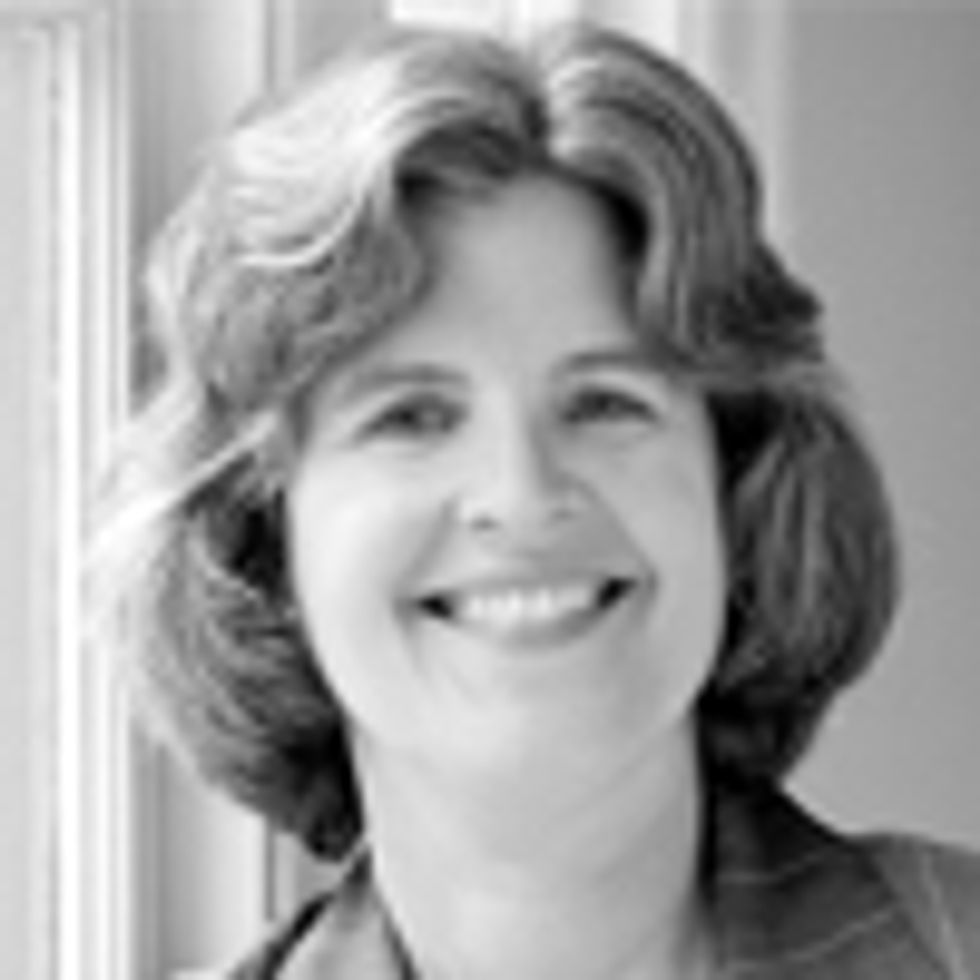 If you search for "Fed Up movie" on Google, the first link you see is not the film's website, but rather a page from the Grocery Manufacturers Association (GMA) called "Fed Up Facts." It's a silly and desperate attempt by Big Food to respond to the star-power that has Katie Couric appearing all over the mainstream media spreading a message that the food industry doesn't want you to hear. (GMA denies that "the food industry purposely advertises unhealthy foods to children." It must happen by accident.)
The film really pulls no punches aiming to dispel the junk food industry's strongest talking points: it's all a matter of personal responsibility; we can just exercise our way to health; and we don't need government regulation. Even Let's Move is criticized for placing too much emphasis on physical activity and industry partnerships. But as I told the filmmakers, the first lady is in the wrong wing of the White House. (That quote didn't make the final cut, alas. See this review saying the film lacks policy solutions, which I mostly agree with.)
Two more things I would have done differently: Less emphasis on the children's personal stories, and a broader critique of food industry marketing practices instead of the strong messaging about sugar. When we focus too much on any single ingredient in the food supply, that plays right into the hands of industry, as manufacturers can simply find a replacement. (Although it is amusing to see the candy lobby squirm.) The film is promoting a challenge to give up sugar for 10 days. I would suggest an "eat real food" challenge instead. Or better yet, let's challenge the junk food industry to stop marketing to children for 10 days. Imagine the peace and quiet parents would enjoy.
But these are minor concerns compared to the power of having Katie Couric appear on Good Morning America explaining to millions of viewers ideas that folks like Marion Nestle and I have been promoting for years: such as, how tinkering with processed food isn't going to fix the problem, and neither will partnering with the food industry.
Huge thanks to Laurie David, Katie Couric, director Stephanie Soechtig and the rest of the Fed Up team for this important film, and for scaring the living daylights out of Big Food in the process. Please go see it, and take someone with you who isn't already convinced, and then get politically active. We rarely have an opportunity like this to tell the truth about Big Food—in a real movie theater!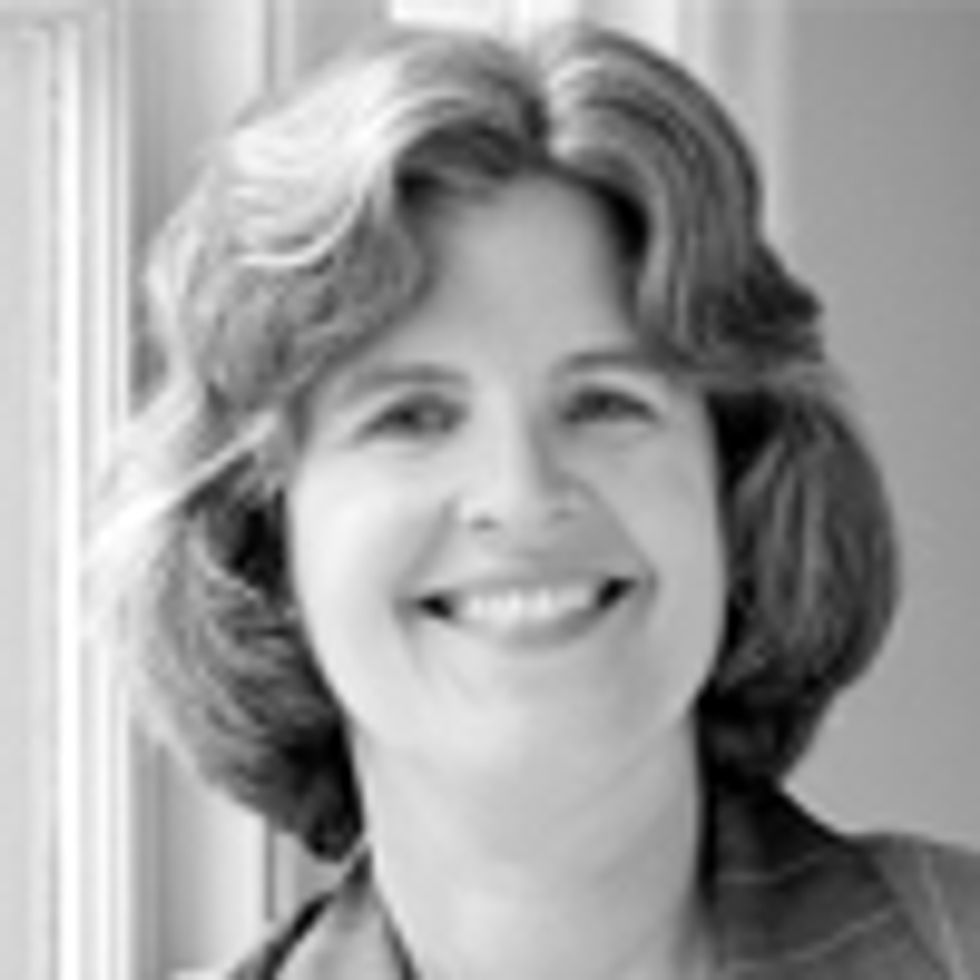 In secret documents that I uncovered in November, the Grocery Manufacturers Association (aka food industry lobbyists) laid out its five-point plan for opposing the labeling of foods containing genetically modified organisms or GMOs. First on the list: "To oppose all state efforts that would impose mandatory labels" including state legislation. With more than 20 states having introduced state bills to require GMO labeling, the junk food lobby has its work cut out for it. But they've wasted no time as the 2014 legislative session gets underway, starting with targeting the New Hampshire capital.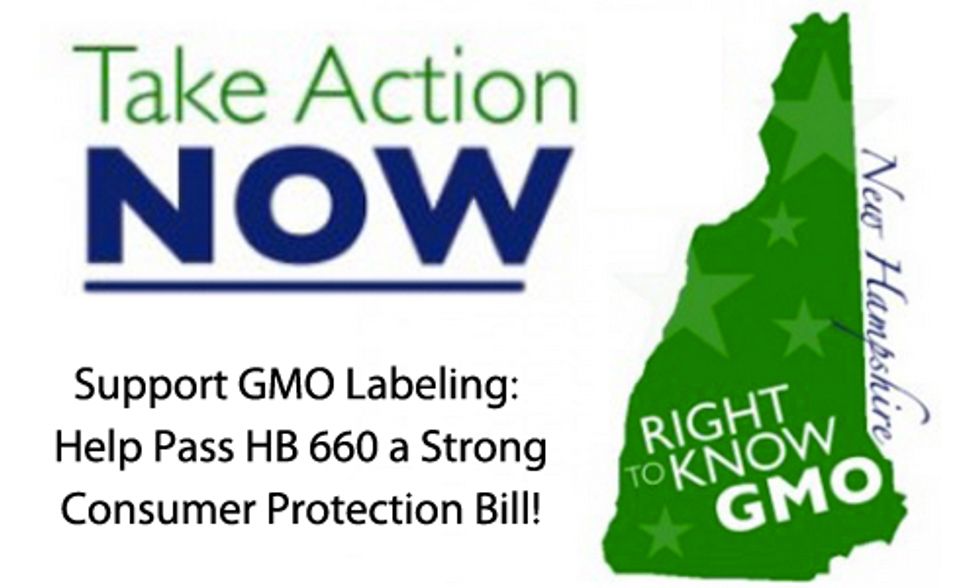 The bill to require GMO labeling in New Hampshire was first introduced last winter, but was sidelined to a subcommittee for "study" and is now back on track. Groups opposed to the measure include local lobbyists such as the New Hampshire Grocers Association, but also several national players  like Monsanto, Biotechnology Industry Organization, and of course, the Grocery Manufacturers Association (GMA). That explains the shady tactics starting to emerge.
Last Wednesday a hearing was scheduled in the House of Representatives where industry was handing out two documents at the door:
Collection of media quotes taken out of context, including from the New York Times and the conservative National Review. Two others were op-eds written by industry lobbyists, but you can't tell from looking at the handout. One, from an op-ed published in the local paper was written by John Dumais. But the handout left out a tiny detail: Dumais is CEO of the New Hampshire Grocers Association, which might explain why he's opposed to the bill. The other op-ed was penned by Mike Somers, CEO of the New Hampshire Lodging and Restaurant Association. Somers' title was also conveniently left out. Maybe that's because it makes no sense for the restaurant industry to weigh in since they are exempt from the bill. But that didn't stop the trade group from claiming that the "GMO labeling requirement would wreak havoc on New Hampshire restaurants."
A list of deceptive arguments, recycling the scaremongering that deceived voters in California and Washington State, including higher food prices, "state bureaucracy" and "burdens" on local farmers and businesses. The list of groups opposed is padded with several industries that aren't even impacted by the bill, including: the Granite State Brewers Association, Wine Institute, Pet Food Institute, New Hampshire Lodging and Restaurant Association, and Consumer Healthcare Products Association. Also on the opposed list are the Grocery Manufactures Association and the Biotechnology Industry Organization.
Industry lobbyists also paid for a full-page advertisement that ran in several local newspapers making the same arguments as above with the same inflated list of signatories. Alexis Simpson is the GMO Labeling Campaign Coordinator for New Hampshire. She wasn't surprised to see the Grocery Manufacturers Association show up in Concord, since she has been following the group's actions in other states. She told me, "GMA's latest response to mandatory state labeling is to offer preemptive voluntary labeling. That language is now in the culture thanks to GMA."
If you haven't been following the battle over labeling of GMO foods then you probably never heard of the Grocery Manufacturers Association. And you may not realize just how nasty a game they play. The GMA is a powerful trade organization based in Washington D.C. that lobbies on behalf of the largest and most powerful food and beverage conglomerates including Coca-Cola, PepsiCo, Nestle, Kraft and General Mills. Over the past few years, GMA has become a key player in the fight over labeling GMO foods. In California in 2012, the biotech and junk food industry combined spent more than $45 million to defeat a ballot initiative there. The opposition engaged in numerous dirty tricks including lying in the official voter guide, misrepresenting its expert's academic affiliation and making false deceptive arguments that were not backed up by any evidence.
Then last year in Washington State's ballot measure fight over GMO labels, the Grocery Manufacturers Association took its shameful strategy to whole new level. Not content to just engage in unsubstantiated scare tactics to win over voters, the GMA went so far as to break the law. Just two weeks before Election Day, Washington State Attorney General Bob Ferguson filed a lawsuit accusing GMA of violating the state's campaign disclosure laws, alleging that the trade group secretly gathered more than $7 million from its members to oppose the GMO labeling measure, failing to disclose the actual funders to voters. (The final figure was $11 million, half the total spent to oppose the measure.) As internal documents revealed, GMA had the chutzpah to a designate a special account designed to hide corporate donations. Dubbed the "Defense of Brand Strategic Account," by the lobbyists, millions of dollars would be budgeted for a "multi-pronged approach" to fight labeling laws in the states, including your state.
The whole idea behind a trade group like GMA is to shield members from bad PR, so popular brands like Coca-Cola and Frito-Lay can keep their noses clean. That's why, as GMA CEO Pamela G. Bailey explained in internal memorandum, a plan to "better shield individual companies from attack" was hatched. GMA hoped to keep this all secret, but it backfired. Washington State's Attorney General said the case represented "the largest amount of money ever concealed in an election." But wait, there's more. Instead of just taking its lumps for getting caught breaking the law, instead GMA is suing the state back, claiming the disclosure law is invalid, and filing a separate civil rights claim to boot. Chutzpah doesn't even begin to describe the arrogance here.
GMA is also taking its fight to the federal level. That was supposed to be a secret too, until documents leaked to Politico revealed the junk food's lobby's arrogant plan to take away state's rights to require GMO labeling, putting its place a weak, voluntary scheme at the federal level. Note to the New Hampshire state legislature: Do not believe talk of movement on GMO labeling by the feds. We need more states to take action, to send the message that food makers must be legally required to provide transparency about their products.
GMO campaign leader Alexis Simpson doesn't think New Hampshire's representatives are very impressed by DC-based lobbyists. GMA and the Biotechnology Industry Organization co-hosted a breakfast prior to last Wednesday's hearing, but that probably won't sway New Hampshire pols. The state's House has 400 representatives which makes it challenging for multi-national corporations to lobby. As Simpson explains, "This makes for a difficult environment for the GMA. We hope our Citizen Legislature will listen to the overwhelming majority of their constituents who want mandatory labeling."
The next hearing is scheduled for this Wednesday. You can help support New Hampshire's bill to label GMO foods by taking action at Food Democracy Now!
Visit EcoWatch's FOOD and GMO pages for more related news on this topic.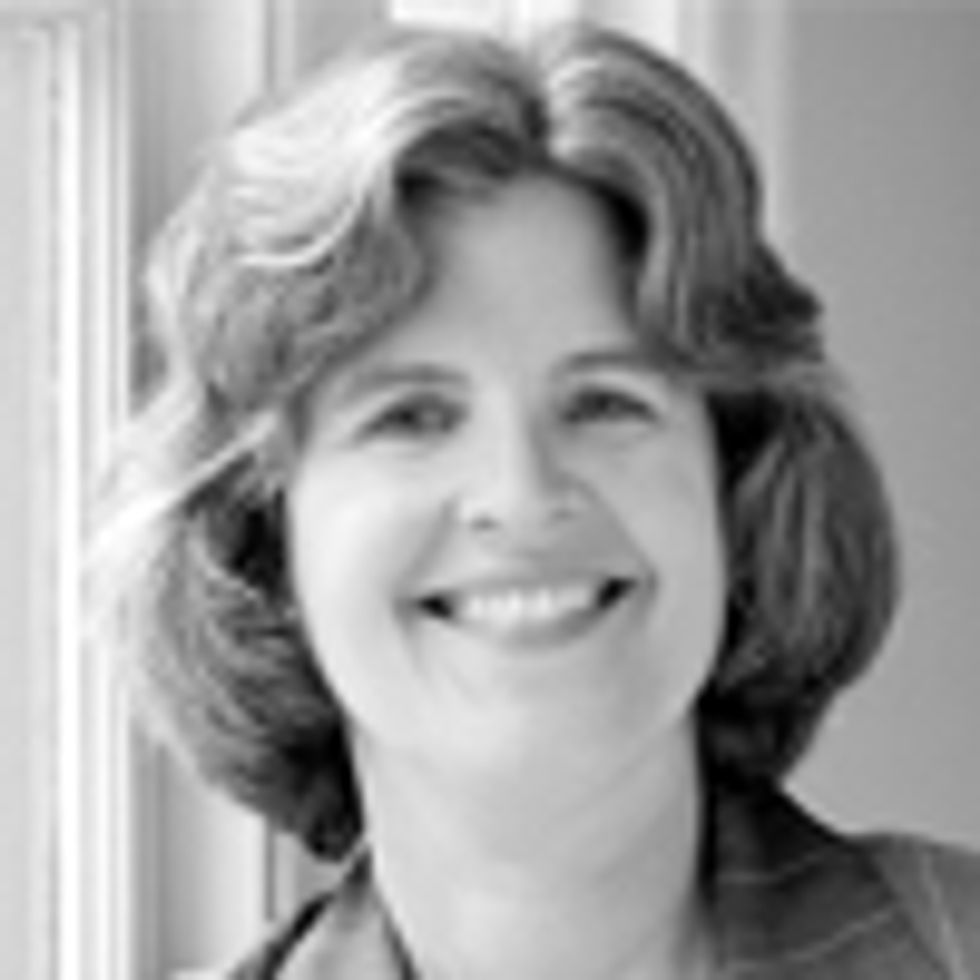 The final result from Washington State's ballot initiative to label genetically-engineered foods was painfully close. A mere two percentage points (38,000 voters) made the difference between yes and no. Similarly, last year in California, the Yes side lost by a narrow margin. Also in both states, early polling showed a strong lead, which was then chipped away at by a barrage of ads from the No campaign. Lying underneath this same pattern is an ugly industry play book that explains how voters can change their mind so easily.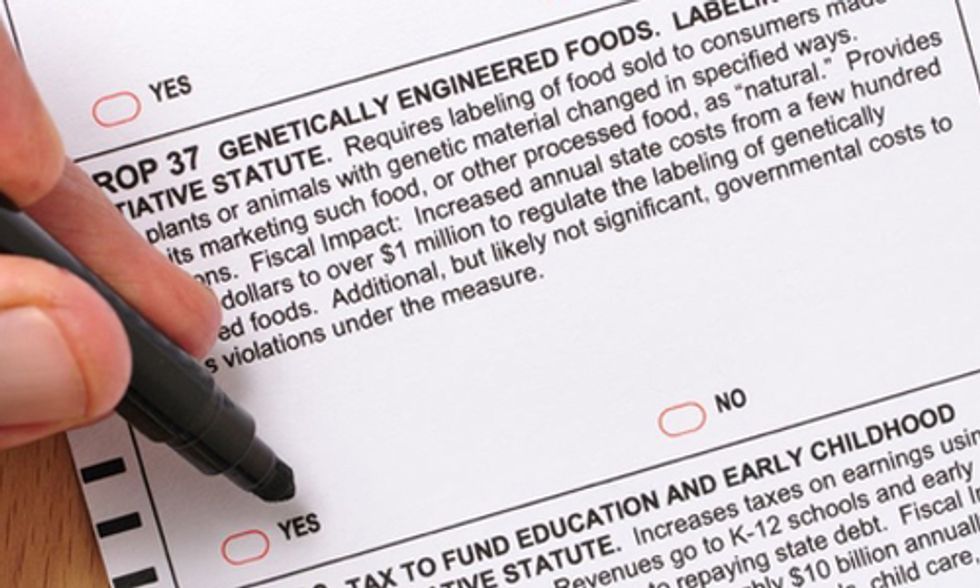 Before the genetically engineered (GE) food labeling movement marches on to the next state, we need to examine and understand these industry tactics to better prepare for them. For example, the same firms were hired to run the No campaign in both California and Washington State. They even used the same logo colors. So it should come as no surprise that the same tactics and talking points were used. Industry is especially good at fear-mongering with these themes:
Labeling would result in higher food costs
Labeling would be too confusing for consumers
The measure would result in endless government red tape
The measure was poorly written and did not "make sense"
The No campaign in both California and Washington State had a field day with how the language contained exemptions. Never mind the lack of logic here: Would Big Food and Big Ag be in favor of GE labeling if only it applied to every single kind of food? Obviously not; no matter what the language, industry will attack and distort it. Moreover, the exemptions follow current law in other countries and make good sense.
Another important tactic is the use of outside experts to carry industry's message. Since it wouldn't fly with the public to put the CEO of Monsanto in a TV ad, instead the campaign has to hire others, such as former government officials or doctors wearing white coats to claim being authorities on GE food labeling.
While the tactics in California were egregious and unethical, corporate lobbyists in Washington State went even further by breaking the law, and with little consequence. Washington State requires that donors to political campaigns be clearly disclosed. As I explained at the time, the state's Attorney General Bob Ferguson sued the lobbying group, Grocery Manufacturers Association, for failing to disclose its donors to the No on 522 campaign. The major food brands such as those owned by Coca-Cola, Nestlé and PepsiCo didn't want to hurt their PR image, so laundered donations through its trade group instead. This clear violation of state law meant that $11 million—half of the total $22 million that the opposition collected—was donated illegally. Given the close outcome, that money could have easily made the difference in the election. And yet the media seemed remarkably unimpressed with this development, even in the middle of a highly-contested campaign. Has dirty politics really made the press that cynical?
Ultimately, just as in California, enough Washington State voters were persuaded to vote against their own interests thanks to a constant barrage of TV ads that repeated the No campaigns' scare tactics. It's very challenging to win a campaign against an industry that will lie, cheat and steal its way to victory.
Contrary to what some Monday morning quarterbacks are arguing, we didn't lose in Washington State (or California) because the initiative was badly worded or because of too many exemptions or any of the other silly attacks that industry makes on every single policy proposal they don't like. Even smart people can be fooled by powerful propaganda. No matter what the language, industry will find a way to attack it with fear using twisted arguments.
So where does the GE food labeling movement go from here? Already, proponents are collecting signatures for ballot measures in Oregon and Colorado for 2014. And other states are moving forward in their legislatures.
The consumer right to know message remains the most broad-based and politically viable approach. For example, this concept helped propel the victory in Connecticut, which became the first state to pass a GE food labeling law back in May. (At the press conference celebrating the passage of the bill there, U.S. Senator Richard Blumenthal said that "consumers have a right to know"). Of course we need better strategies to deal with industry tactics, but with each attempt, the public becomes more and more educated about this issue. And proponents also learn valuable lessons, such as needing more funding to go up against the massive bank accounts of the biotech and junk food corporations.
As efforts move forward in other states, whether through ballot measures or state legislatures, we must also remember to keep our eyes on Washington DC. The junk food lobby has made its strategy clear: industry wants a "federal solution" that will likely be weak, while removing the ability of states to go further. The good news is that the food movement is growing, and as a result the major food brands remain vulnerable to public scrutiny. (See the current campaign to boycott Coca-Cola products). By keeping up the pressure at both the state level and federal levels, we are sending the message to our elected representatives that caving in to industry is not acceptable. And as the movement continues to develop and learn lessons from its defeats, the victories will come more often.
Visit EcoWatch's GMO page for more related news on this topic.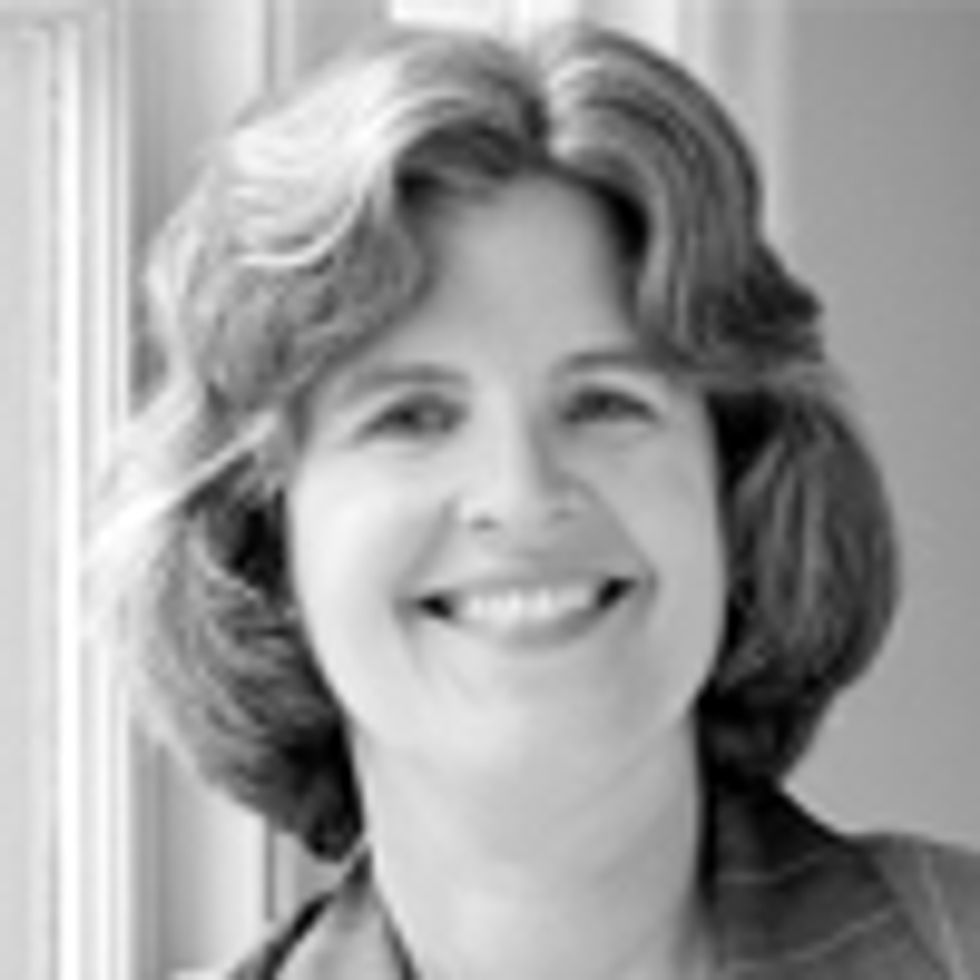 With the disappointing results now in from I-522, the initiative in Washington State that would have required labeling of genetically engineered food (aka GMOs), the looming question is, what's next? At least for the junk food lobby, that answer in painfully clear: Stop this state-level movement at any cost.
In today's New York Times, Stephanie Strom reports on the dirty details contained in industry documents that I obtained from the Washington State attorney general's office in the wake of a lawsuit brought against the Grocery Manufacturers Association for illegally concealing donors to the No on 522 campaign.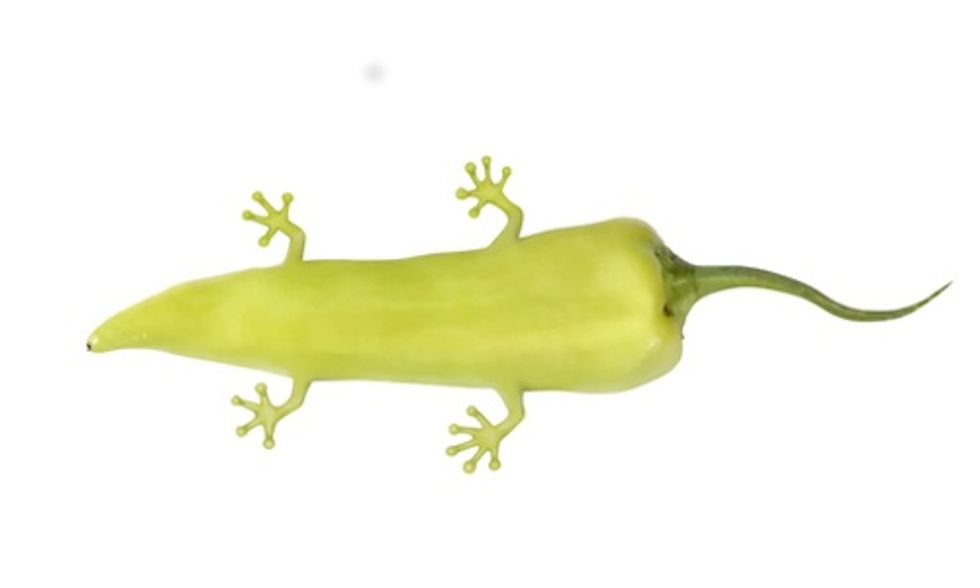 Photo credit: Shutterstock
As I explained back in February, the food industry's ultimate game plan to stop the bleeding in the state-by-state onslaught of GMO labeling efforts is to lobby for a weak federal law that simultaneously preempts or trumps any state-level policy. While we have known that industry would want to put an end to the public relations nightmare happening state by state, this document for the first time reveals the lobbyists' specific strategy.
The details are even worse than I thought and give new meaning to the word chutzpah. I had predicted a federal compromise, where industry would agree to a weak form of labeling in exchange for stripping state authority. But what industry wants instead is to stop state laws to require labeling, while not giving up anything in return. In their own words, the game plan is to "pursue statutory federal preemption which does not include a labeling requirement."
Let me repeat: The junk food lobby's "federal solution" is to make it illegal for states to pass laws requiring GMO labeling. Period. End of story.

This is not the way preemption is supposed to work. A quick primer. Preemption simply means that a higher law trumps a lower law: so federal trumps state, and state trumps local. This is often the most economically feasible policy approach for business. But it's also industry's way of ensuring uniformity and stopping a movement in its tracks. Here is the pattern: a grassroots movement builds over time to enact local or state laws to protect public health or increase the minimum wage, or some other social goal, and industry fights these efforts for years, until they can no longer win. At that point, corporate lobbyists either get their own weak bill passed, or work with advocates to pass a compromise version. In exchange, this new law will preempt or prevent any state or city from passing a different or stronger law. It will also negate any law already passed. Forever.
But usually, there is some underlying legal requirement that industry must follow for the concept of preemption to even make sense. The idea is to require some action by industry, with the trade-off for companies to follow one standard instead of 50. Take menu labeling in chain restaurants as a good example. For that issue, there was also a grassroots movement in both states and cities around the nation. So when the National Restaurant Association had enough of fighting those bills, the lobbying group agreed to a federal compromise to require only calorie counts (a weak standard) in exchange for preemption, that is, not allowing any state or local laws to go further. In fact, the Grocery Manufacturers Association itself endorsed this plan.
But in the current GMA chutzpah scenario, the federal government would outlaw states from enacting GMO labeling, while food makers would not have to label their products. In other words, industry would stop the grassroots movement and not have to pay any price.
Now that the junk food lobby's true agenda has been revealed, our federal representatives and officials are on notice: The food movement will be holding you accountable to ensure that this democracy-killing power grab does not come to fruition.
You can read the entire set of documents from GMA here. Much of the text is redacted, a sign that industry has a lot more to hide.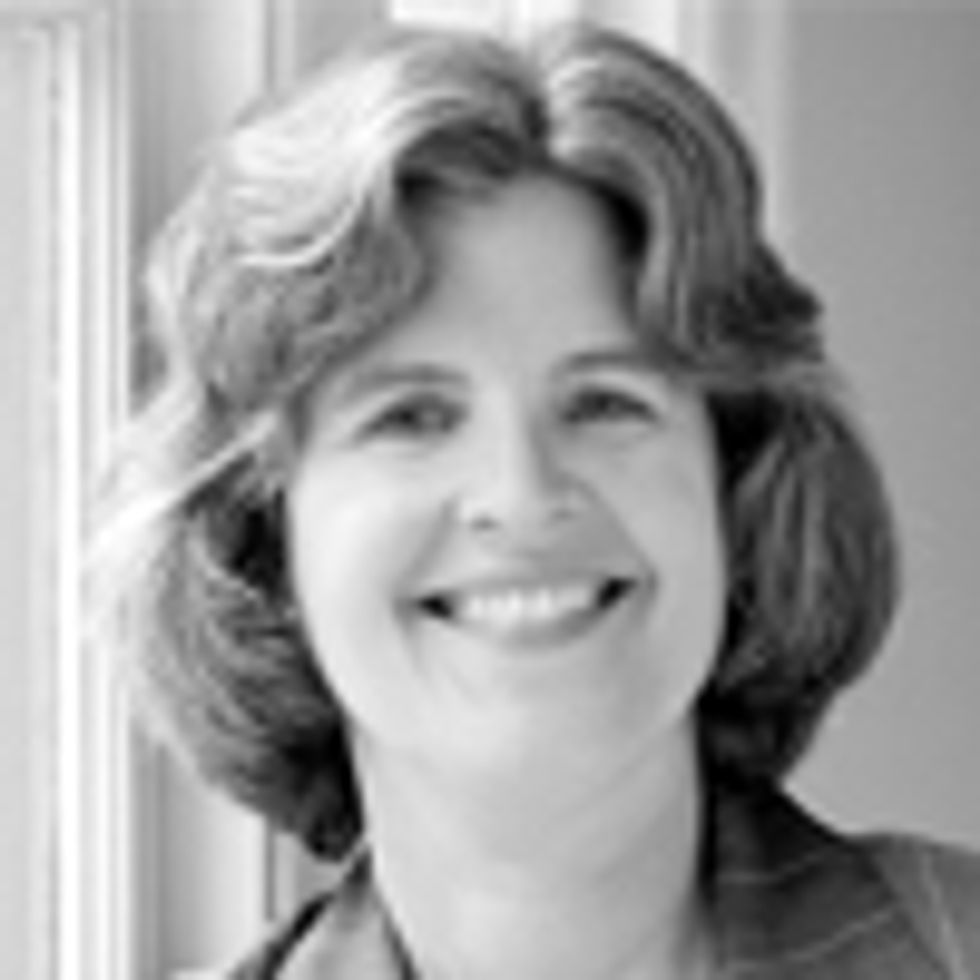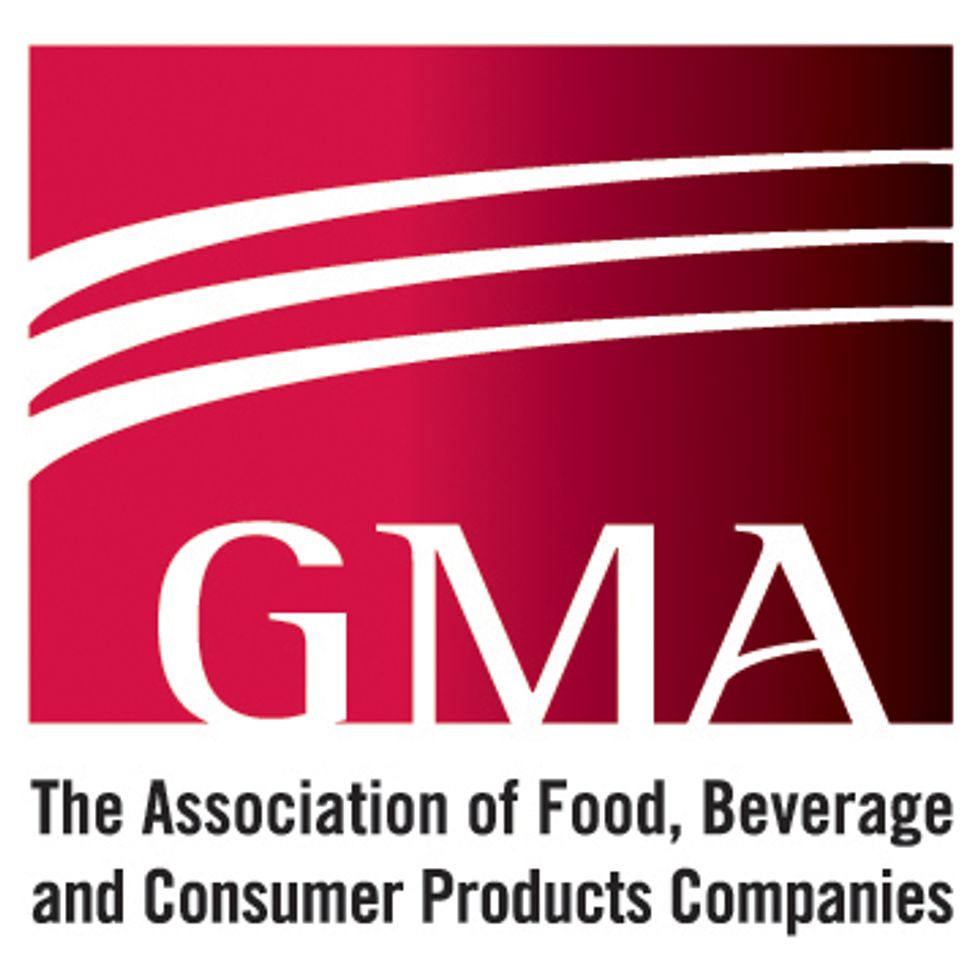 Even if you haven't heard of the Grocery Manufacturers Association (GMA), you know its members: the nation's largest food makers, those with the most at stake in the battle over genetically engineered (GE) food labeling, including soft drink and snack giant PepsiCo, cereal makers Kellogg and General Mills, and of course, biotech behemoth Monsanto.
GMA's main function is to lobby on behalf of its members. Last year, GMA spent more than $3 million lobbying at the federal level alone, on issues such as school food, marketing to children, food safety, sugar policy, food stamps and most notably, in their own words, "introduction of new GMO traits" and "labeling of genetically modified ingredients."
Also, according to the Center for Responsive Politics, in 2013, 29 out of 35 GMA's lobbyists qualify as "revolvers" because they have previously held government jobs. That's a lot of power.
I explained last year—just as the battle over California's Proposition 37 was heating up—how the trade group announced that defeating the initiative was "the single-highest priority for GMA" that year. The group ultimately donated more than $2 million to the "No on 37" campaign, part the overall $46 million war chest that resulted in the ballot measure's narrow defeat.
But last year, top members of GMA also individually donated massive amounts of cash to defeat the consumer's right to know. For example, PepsiCo donated close to $2.5 million, Kraft more than $2 million, Coca-Cola $1.7 million and the "No on 37" donor page lists many more GMA members.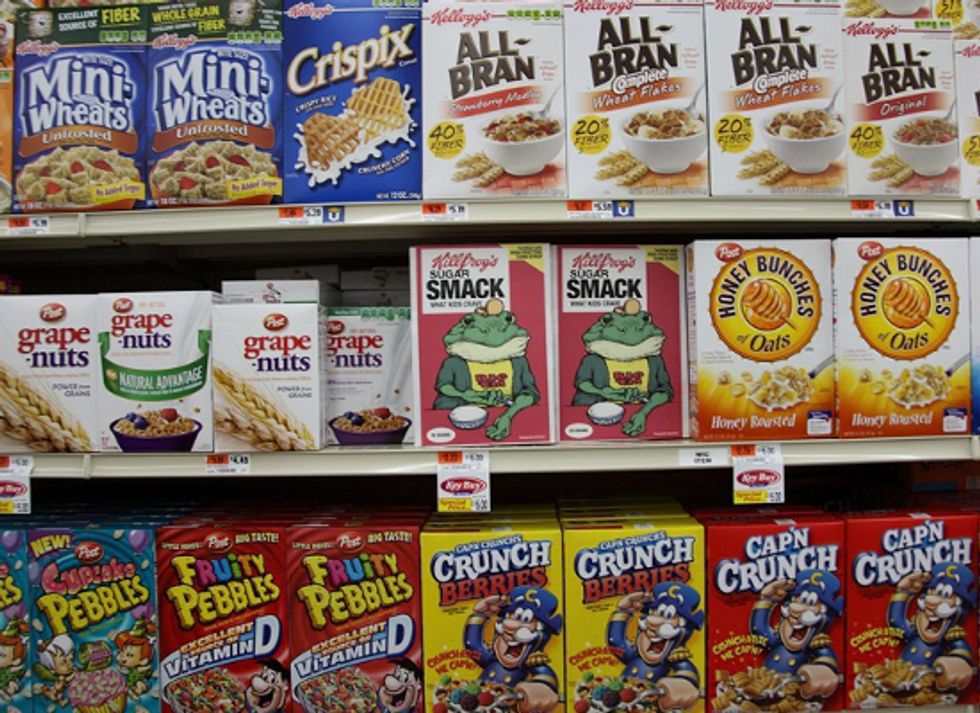 Meanwhile this year, in Washington State, GMA has already donated more than it did in California: $2.2 million, despite this fight requiring fewer resources. And thus far, the only individual corporations to give are the biotech giants, albeit in huge amounts: Monsanto with $4.8 million and DuPont with $3.4 million. (The "No on 522" campaign has so far raised more than $11 million total.)
As Politico recently reported, with the large junk food companies not yet contributing, the "Grocery Manufacturers Association has had to give more and much earlier than it did in California." But rather than the GMA filling the void, it's far more likely that this is a deliberate strategy that mega-corporations are famous for: hiding behind your lobbying group while your nose stays clean.
Trade Groups Give Corporations Political Cover
The very nature of a trade group allows member corporations to accomplish two critical goals: pool their resources while staying out of sight. According to GMA's 2011 tax filings, the organization reported $28.7 million in revenue, of which 70 percent—almost $20 million—came from membership dues. That's a lot of money to throw around. So the question is not when GMA members are going to donate to "No on 522"; they already are, simply by paying dues to their lobbyists.
GMA has a long history of serving as a convenient front for their members on controversial issues. As I chronicled in my book, Appetite for Profit, for years GMA lobbied against common sense policies to improve the nutritional content of school food. The trade group filed letters of opposition in every state and school district that simply wanted to reduce children's consumption of sugary beverages and junk food. This lobbying strategy allowed GMA's member companies such as Coca-Cola, who had the biggest stake in these fights, to keep a low profile.
The success of well-known brands such as Coca-Cola and Kraft Foods depends greatly on positive public relations. No food corporation wants to risk negative media coverage or, just as likely these days, backlash through social media. It makes even more sense now for GMA to do its members' bidding given how controversial opposing GE food labeling has become for the food industry. During the California fight, those food companies that also own organic or natural brands (i.e., most of them) suffered significant backlash for opposing Prop 37.
For example, after a huge outcry on Facebook, General Mills tried in vain to explain to upset customers of its organic brand Cascadian Farms why the company was funding "No on Prop 37". As I explained at the time, many consumers were surprised to learn their favorite organic foods are owned by other food corporations at all, let alone by multinational conglomerates fighting GE food labeling with millions of dollars. No wonder these corporations want to let GMA be the public face of their opposition this time around. It's also a convenient end-run around lobbying disclosure laws.
Meanwhile, to date, the "Yes on 522" committee has raised more than $3 million, so the "No" side is already outspending them by a margin of almost four to one. As I wrote before, Washington State may be our best chance to get GE food labeling done for a long time to come. Please support the campaign by donating here.
Visit EcoWatch's GE FOOD page for more related news on this topic.
———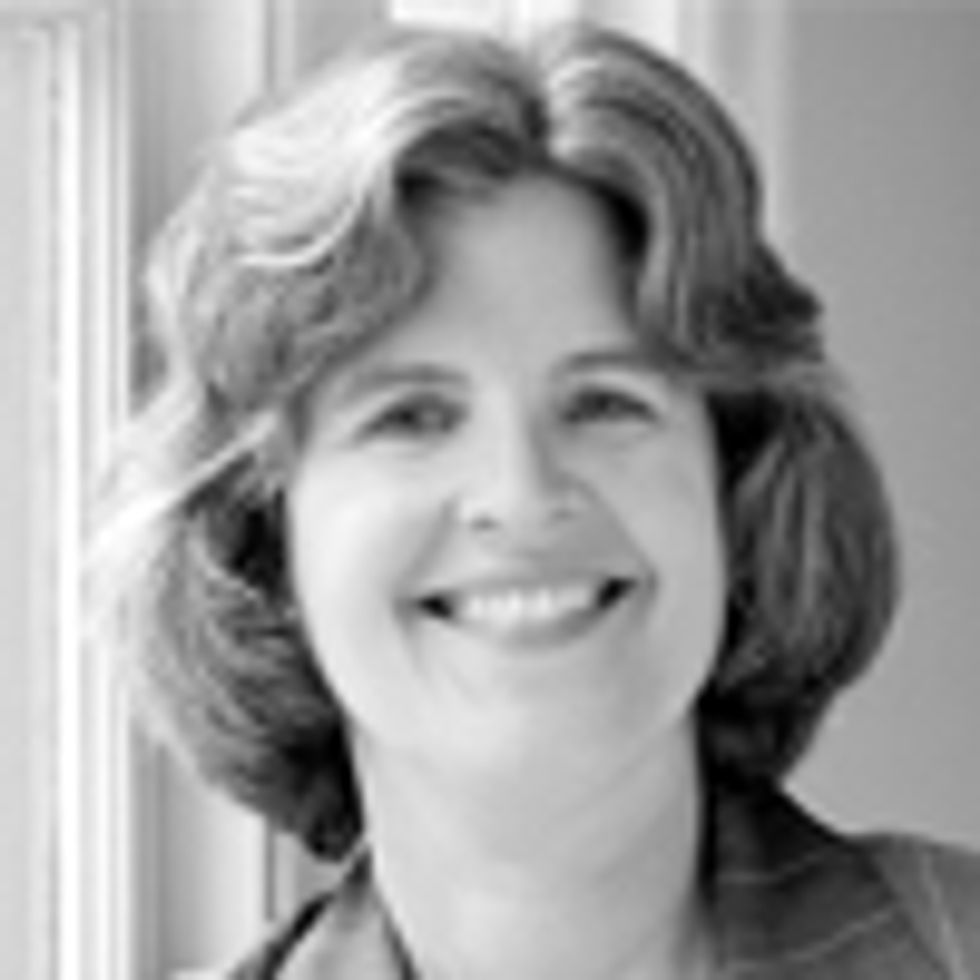 In April, I submitted comments to the U.S. Department of Agriculture (USDA) on behalf of Center for Food Safety regarding proposed nutrition guidelines for "competitive foods" sold in schools. These are foods sold outside the school program and consist mainly of junk food and soda. Our position was that schools should do away with these foods altogether and focus on improved school meals.
While some groups celebrated when the interim final rule was released in June, numerous questions remain. USDA is calling the rule "Smart Snacks in School." You can submit comments to USDA until Oct. 28; the rule goes into effect for the 2014 school year.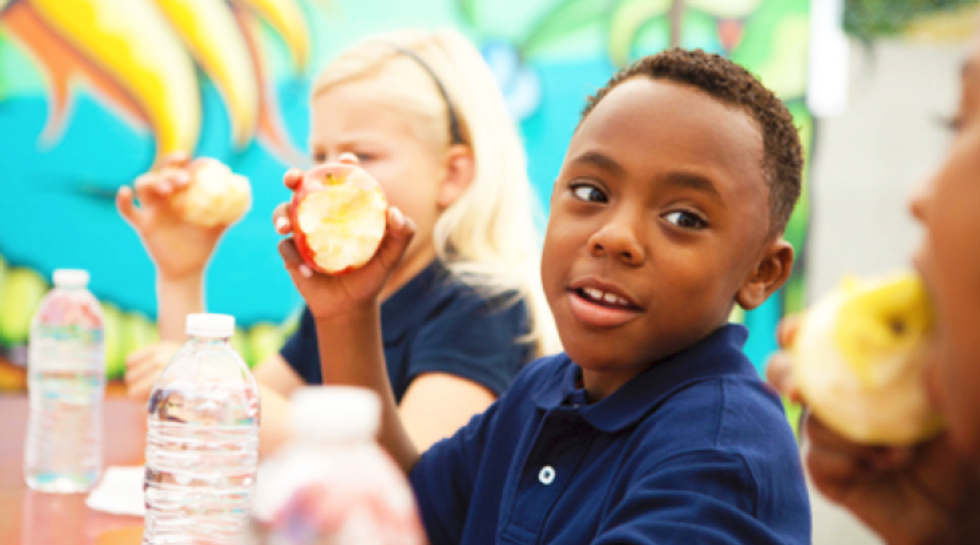 I asked registered dietitian Andy Bellatti to take a closer look at the new nutrition guidelines for potential weaknesses. 
Simon: What about the food guidelines are most troubling to you?
Bellatti: While in general, the food guidelines are not bad and certainly an improvement, the sugar limits are especially lax. USDA is allowing foods with less than 35 percent sugar by weight, which is quite a lot. This means, for example, a product like Yo! Crunch yogurt with M&Ms topping "passes."
Simon: I see that the dairy industry lobbied for USDA to measure the sugar standard by weight instead of by calories. Why is that significant?
Bellatti: In terms of using "by calories" or "by weight," there is no universally better choice. Depending on the caloric and sugar content of a product, either one could be the stricter choice. The issue here is that 35 percent is way too high of a limit. I would have preferred 10 percent. In the rule, USDA noted the following:
Many commenters stated that this alternative [using 35 percent of sugar by weight, rather than 35 percent of sugar by calories] would allow greater flexibility and would permit more products that are favorites among students, such as low-fat ice cream, sweetened frozen fruit and yogurt parfaits.
Therefore, it certainly seems like "percent of sugar by weight" (rather than by calories) was chosen in order to provide more allowances for sweetened dairy products.
In fact, had USDA used less than 35 percent of calories standard, these candy yogurts would not have passed. By calories, 80 calories from sugar, based on 140 calories equals 57 percent of calories come from sugar. Even without the naturally occurring sugar, you get to more than 35 percent. It seems pretty clear that USDA essentially went with percent of sugar by weight to allow sweetened dairy products an easy in.
Simon: It seems the dairy industry is quite happy with the rule. What else bothers you about the role of dairy products?
Bellatti: In order to qualify as a "smart snack," a food must have a fruit, vegetable, whole grain, dairy product or "protein" as its first ingredient. This is based on federal dietary guidelines, which is silly because "protein" is not a food group and it gives dairy another easy pass. Also, this caught my eye in the rule:
One commenter suggested specifying that ''dairy products'' include non-standard products such as cultured dairy snacks and frozen dairy desserts. In drafting the proposed rule, the Department did not intend to exclude non-standard dairy products such as those mentioned by the commenter.
Translation: "Cultured snacks" equal yogurt, and "frozen dairy desserts" equal ice cream. Both of these are essentially sugar vessels. I would have preferred to see cheese and unflavored milk as the only allowed dairy products as a way to cut back on sugary foods.
USDA did acknowledge the problem of high-sugar dairy products:
Ingredient lists reveal that many popular drinkable yogurts have significant levels of added sugars instead of sugars conveyed naturally from fruit or dairy. USDA will gather additional information as competitive food standards are implemented and may address standards for drinkable yogurt in a future rulemaking.
That doesn't sound too promising, though; I would have preferred they not allow drinkable yogurts until they come up with a guideline, especially since unlike yogurt, which is considered food and therefore must be  less than 35 percent of sugar by weight, lax as that is, drinkable yogurt is a beverage and therefore has no sugar limits.
Simon: There are no sugar limits on dairy beverages?
Bellatti: No, USDA has set no sugar limits for any beverages, including fluid milk); instead there are limits on portions sizes and flavored milk is only allowed in non-fat form. USDA said:
We are not supportive of requiring a calorie or sugar limit for flavored milk at this time. We will continue to monitor this issue as the competitive food standards are being implemented to determine if a future calorie cap and/ or sugar limit for flavored milk is warranted.
I find it very problematic that these guidelines do not set calorie or sugar limits for flavored milk. I think it is imperative to establish sugar limits or, even better, only allow unflavored/unsweetened milks; dairy or otherwise.
The absence of sugar guidelines for flavored milk means, that, in theory, an eight ounce serving of chocolate milk that contains five teaspoons of added sugar (20 grams) can be sold. Keep in mind that the American Heart Association recommends that children ages four to eight should consume no more than three teaspoons of added sugar a day. Most eight ounce servings of chocolate milk contain anywhere from two to four teaspoons of added sugar, depending on manufacturer formulations.
Simon: What about the beverage rule bothers you more generally?
Bellatti: The rules seems overly concerned with calories, while allowing diet sodas, diet iced teas and diet juice drinks, without a care about the potential hazards of artificial sweeteners or dyes, or any other artificial ingredients for that matter. Also, USDA set no guidelines on caffeine, so diet "energy drinks" are allowed.
Simon: Anything else you find troubling?
Bellatti: For the food guidelines, USDA has adopted FDA's rule to allow foods with less than 0.5 grams of trans fat per serving to be "rounded down" to zero grams. This bothers me, as it should not be used as a guideline; rather, the presence of partially hydrogenated oils in a product should automatically disqualify it from being sold in schools.
Are these guidelines better? In some ways, yes. However, they still fall prey to nutritionism by utilizing numbers on the nutrition facts label rather than ingredient quality. They also propagate the troubling idea that as long as a food product offers calcium, it shouldn't have any problem finding its way into schools, no matter how sugary or processed.
Visit EcoWatch's HEALTH pages for more related news on this topic.
——–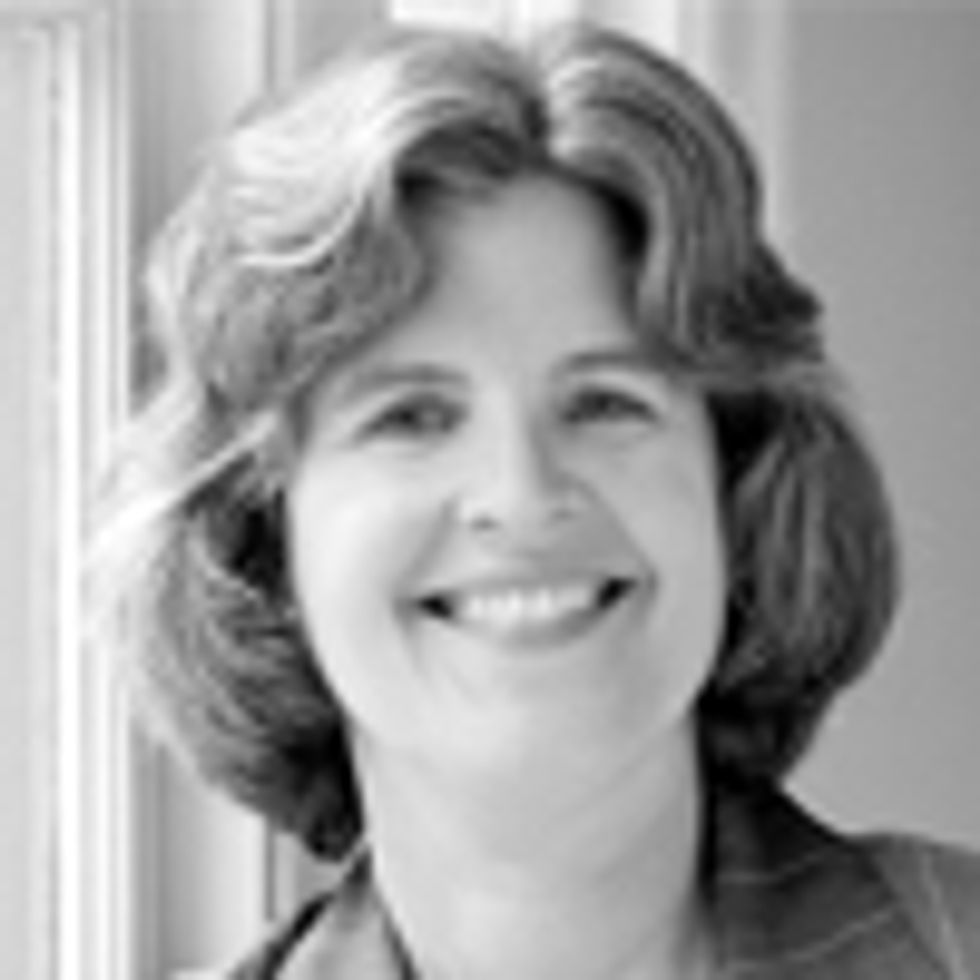 While the food movement has been gaining steam in recent years, tangible policy wins have been sparse due to by powerful industry lobbying. One significant victory that appears within reach is the labeling of genetically engineered (GE) foods. The narrow loss last fall of Proposition 37 in California has inspired 26 other states to propose similar measures, including Washington, the only state with a ballot measure in November's election.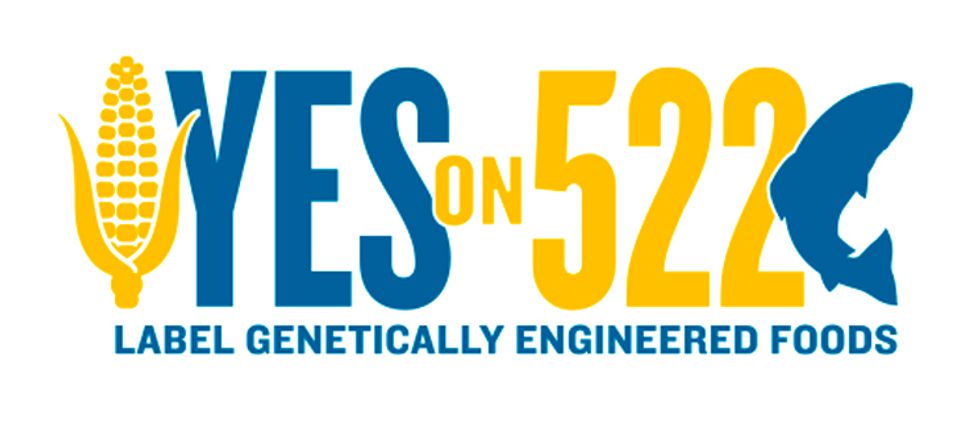 These efforts are gaining some momentum. For example, legislatures in Connecticut and Maine have both passed bills that would require labeling of GE foods. (Connecticut's bill has been signed by the governor while Maine's still awaits signature.) But there's a catch. The labeling requirement in each of these bills won't be triggered until several additional states enact similar laws. It's a shame that advocates had to agree to such a huge compromise to get these bills passed, but that comes with the territory in the legislative process.
In contrast, Initiative 522 in Washington State is the only GE labeling measure currently in play that will let the voters decide. No legislative shenanigans can possibly water down the language of I-522. If passed, the law would require GE foods sold in Washington State to be labeled, period. This means Washington State could become the first state in the nation to implement labeling of GE foods—putting aside the likely scenario where industry sues to delay enforcement.
A win there is more likely considering Washington State's long history of policy "firsts," particularly by popular vote. For example, in 1970 Washington was the first (and only) state to legalize abortion by a popular vote. In 2007, Washington became the first state to ban texting while driving. More relevant to the GE food issue, in 1993, the Washington State Legislature unanimously passed the nation's first law requiring labels on salmon to say where the fish came from and if it was farm-raised or wild.
The importance of winning in Washington State for the national GE labeling movement cannot be overstated. While some may prefer a national solution to labeling GE foods versus going state by state, history has shown that Washington, D.C., is gridlocked and we won't get movement at the federal level until the states take action on this issue. For example, the federal government recently set nutrition standards on certain school foods, but only after numerous states and local school boards enacted such policies, putting pressure on the U.S. Department of Agriculture to take action.
Moreover, the food movement needs a win in Washington to show its political muscle. President Obama has said he wants to see evidence of the food movement, and this is our chance to show it to him, the rest of the nation and the world. (We should be embarrassed that 64 other nations require GE food labeling and that we are one of few developed nations that does not do so.)
While market-based solutions such as voluntary announcements by Whole Foods and others to require their suppliers to label GE ingredients in their products are a good step, they are insufficient. Most people don't shop at Whole Foods or other specialty stores. We need a solution for all shoppers, and especially not just those who can afford to buy organic or happen live in places where organic food is widely available.
In contrast to the opposition's rhetoric, labeling GE foods is really not that different than other sorts of food labeling that we currently take for granted. For example, the "Nutrition Facts" panel on food packaging wasn't always there—it started in the early 1990s-thanks to advocacy efforts. Same is true for allergen labeling, which can be a matter of life and death. We label everything from food dyes to serving sizes and it's no big deal.
And yet the food industry is making it a big deal. They're already lining up the usual suspects and spouting familiar talking points to oppose I-522 in Washington State.
At least three of the campaign consulting firms that worked on California's Prop 37 are on the payroll for No on 522; most significantly, the lead firm of Winner & Mandabach. While based in Los Angeles, CA, this political powerhouse has fought several initiative battles before in Washington, including for privatizing liquor sales and repealing soda taxes.
In addition, all of the money donated to the No on I-522 campaign (about a million dollars so far) is coming from five out-of-state corporations. And the No campaign doesn't even have a place for individuals to donate on its website, which could explain why it's funded only with corporate money. In addition to the junk food maker's trade group, the Grocery Manufacturers of America, the opposition's funders are Monsanto, DuPont, Bayer and Dow Chemical.
Last year, proponents of GE labeling were outspent by the No campaign five to one in California. Opponents will outspend the Yes side again, which is why now is the time to support the Yes on 522 campaign. Don't wait until later in the fall, thinking there is still time. The campaign needs resources now to take on the big pesticide and chemical companies, who are already playing from the same playbook, and may stoop to even new lows this time.
But we can stop them by supporting Yes on 522. The effort to label GE foods may not have as good a shot at winning again for quite a while. The time is now.
Visit EcoWatch's GE FOODS page for more related news on this topic.
——–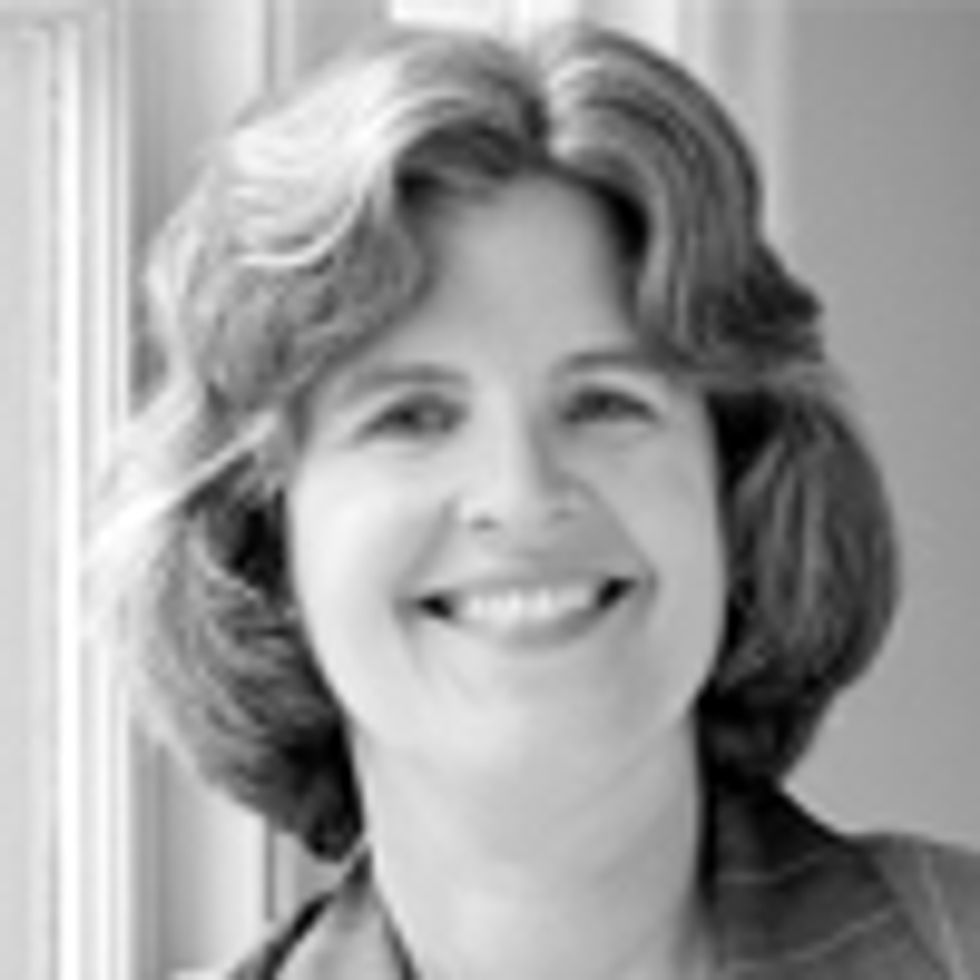 Last week I attended a conference in Washington DC with the lofty title, 3rd Advanced Regulatory and Compliance Summit on Food & Beverage Marketing & Advertising. The event's main sponsor was the law firm of Faegre Baker Daniels, whose numerous mega-corporate food clients include Cargill, Dean Foods and Nestlé. In addition, the firm represents—under the heading of "crop protection"—Big Biotech players such as Bayer, Dow and DuPont. The presenters were almost all industry lawyers, with a few government types. Not one member of the plaintiffs bar or anyone from a public interest organization was a speaker, and it seemed most of the audience was also from industry.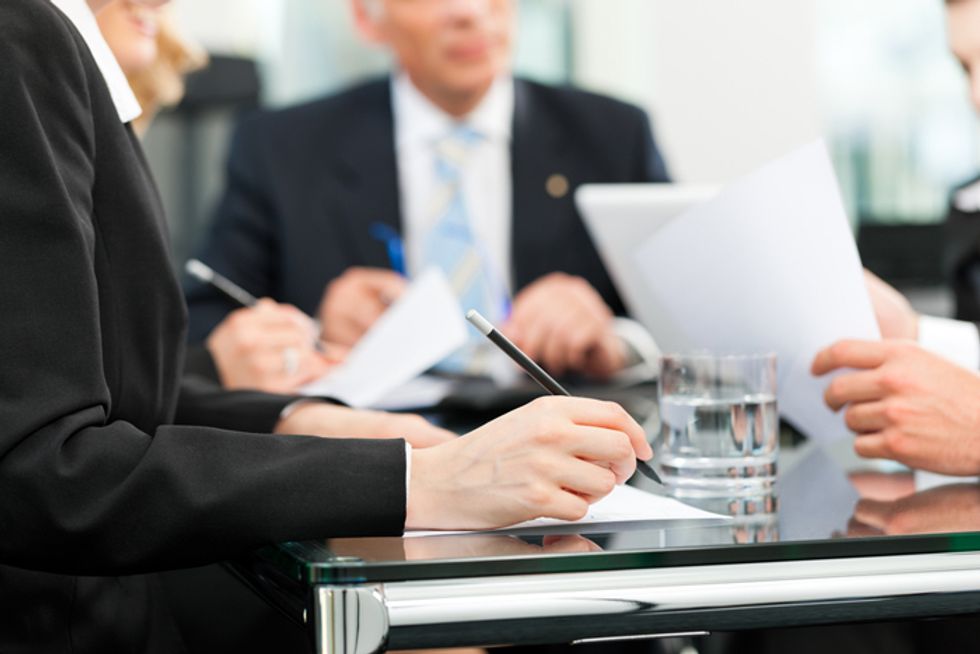 Photo courtesy of Shutterstock
In all fairness, I think it's a good thing for defense lawyers to share information and best practices about how food companies can and should comply with the law. Adhering to laws and regulations, as feeble as those rules can be, is a good thing and corporations should strive for it. And I am happy to report that's what most of this meeting was about: to help food companies (in legalese) "mitigate risk," as opposed to how to get away with skirting the law.
For example, in a session called Minimizing the Risk of Deceptive Health Claims Post-POM Wonderful an attorney with the Federal Trade Commission tried to explain what sort of "substantiation" a food company would need to back up any health claims. POM Wonderful has been embroiled in quite a fight with the feds over its exaggerated claims.
A similar presentation was called How to Use Clinical Studies, Data and Results without Violating FTC Regulations: A Case Study on Omega-3 Claims. You see, the feds are okay with making certain types of health claims on food products as long as you can back it up with actual science. Just how strong the research needs to be however, was never made very clear. When I tried to ask one government lawyer about what if the science is funded by industry, and the answer was also unsatisfactory; that might be considered as a factor but not a disqualifying one. Generally the feds like to consider these matters on a case by case basis.
The most unbalanced and frustrating panel was called Maintaining the Delicate Balance of Marketing to Children' Obesity and the Integrity of your Product. The main speaker was Elaine Kolish, director of the Children's Food & Beverage Advertising Initiative (CFBAI), a fancy name for the food industry's sad excuse for voluntary self-regulation. Numerous groups have criticized for its ridiculously generous nutrition guidelines and self-serving loopholes.
But to hear Kolish tell it, CFBAI was the best way to protect children, far better than government regulation. She claimed that all by itself, industry "has created robust rules, and changed them twice" and that "in a five-year period, self-regulation has done more than government." Of course it has, because that same industry "lobbied like hell to stop government" from doing its job in setting better guidelines. Throughout her presentation, which at times bordered on shrill, Kolish showed her utter disdain for the feds, along with numerous public interest groups. She disparaged Center for Science in the Public Interest, saying they engaged in "litigation by press release." She also attacked other groups including the Campaign for a Commercial-Free Childhood and Berkeley Media Studies Group for daring to complain about food industry exploitation of children.
Now reasonable people can disagree on this controversial topic and I realize I was attending an industry-friendly meeting, but Kolish said several things that should not have gone unchallenged. For example, she misrepresented the current science on how marketing to children is deceptive. If someone from the other side had been on that panel, the audience would have heard a far more balanced take. It was in fact a disservice to the industry representatives in the room to downplay the issue. I had this feeling at numerous other times during the event: that including a public interest perspective would have allowed for a more nuanced and stimulating discussion.
Another notable presentation was called Update on State Food Labeling Laws: How GMO Labeling Initiatives Impact your Business Strategies. Obviously industry is very concerned about the growing movement to label genetically-engineered foods. This panel was a good overview of current efforts, and mentioned several advocacy groups, including Food Democracy Now! for its role in the state bills. Unlike Ms. Kolish, the speakers on this panel—both with the sponsoring law firm—were factual and respectful. It was interesting, though not surprising, to see how much industry lawyers were staying on top of advocacy efforts.
Finally, as would be expected, there were several presentations on the current threat of private class action litigation over deceptive food marketing claims, some offering tips on how to defend against such lawsuits. I recently wrote about this trend in class actions. The "natural" cases were clearly a huge concern. One attorney in the audience suggested food makers stop using natural labeling at all, which was very sound advice and refreshing to hear. Also discussed was emerging case law in which judges are deferring to the Food and Drug Administration (FDA) ruling on whether or not "natural" labels should be allowed on products containing genetically-engineered ingredients. But no one in the room expected FDA to do so anytime soon.
Over the three day event, I had several constructive conversations with food industry attorneys who really don't want their clients to get into legal trouble. But it was also clear that their good advice can sometimes come into conflict with the marketing department. So next time you see a food product making a deceptive claim, it's probably either because the company received bad legal advice, or the marketers overruled the lawyers.
Visit EcoWatch's FOOD pages for more related news on this topic.
——–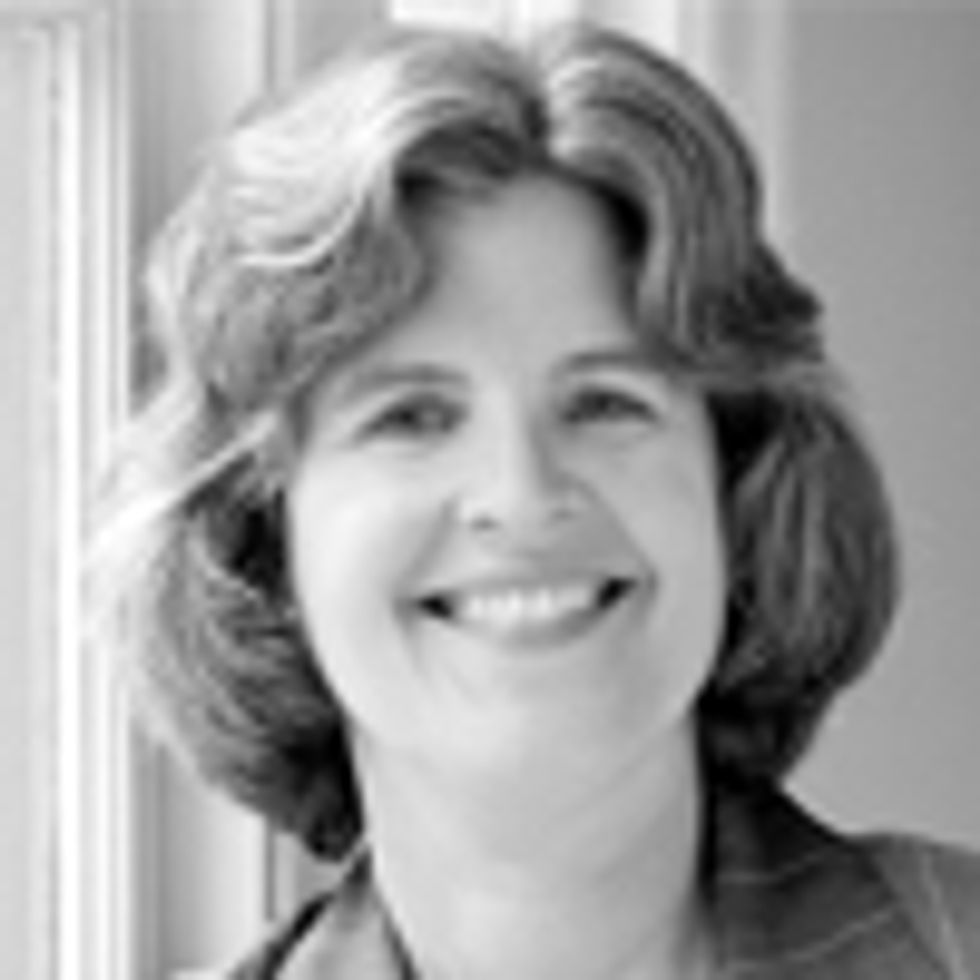 Last month, I participated in an important panel at a childhood obesity conference to discuss the current strategy backed by some advocacy groups: asking industry to market "healthier" foods to children. But as Susan Linn and I recently argued, any marketing to children is harmful, regardless of the product's nutritional content.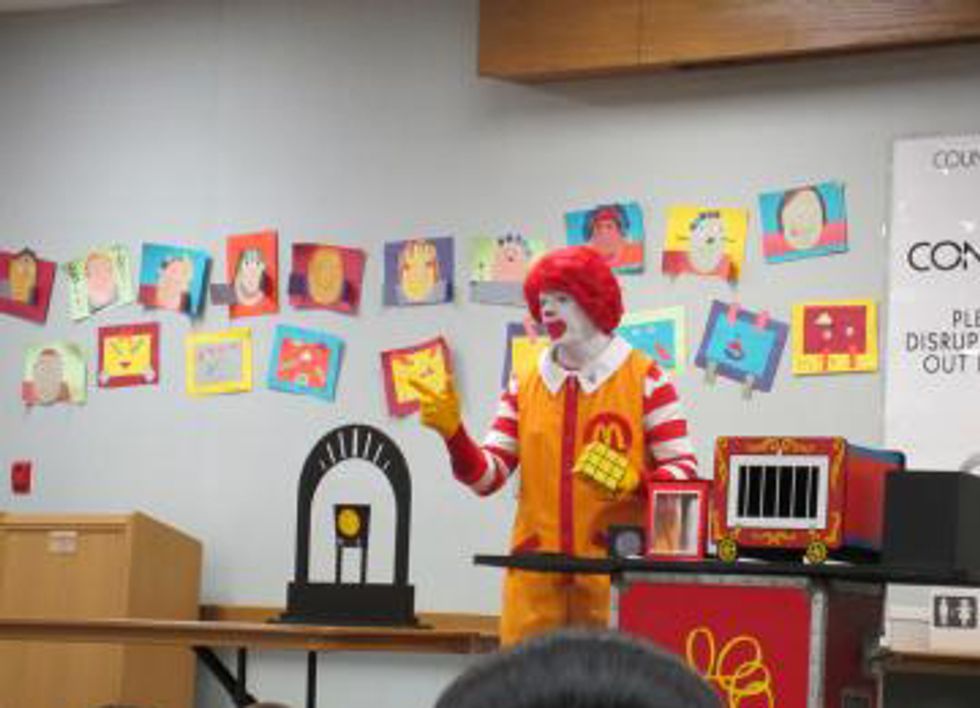 Instead of begging corporations to tweak the grams of sugar, fat and salt that these highly processed junk foods contain, we should demand that industry stop exploiting children altogether. Some advocates argue this approach is too radical. But it's actually far more practical and ultimately more effective because of certain key tactics that industry uses to target children.
You Can't Put Nutrition Standards on a Clown
A nutrition standards approach to marketing to children fails to address the powerful and ubiquitous marketing strategy of branding. When Ronald McDonald goes into elementary schools or anywhere else he may roam, he (in the words of McDonald's own CEO) "does not hawk food." Problem solved, right? Except that the very purpose of using Ronald as a brand ambassador is to get children to associate fun and happy times with McDonald's. This technique is so effective that young children prefer the taste of food wrapped with the McDonald's logo. This is true even for food McDonald's doesn't sell. Here is how researchers described it: "Our findings add to past research by demonstrating that specific branding can alter young children's taste preferences." That's powerful stuff.
Another study of 3 to 5-year-old children found that McDonald's was the most recognized brand, followed by other fast food and soda brands. (The children were shown 50 different brands across 16 product categories.) These researchers seemed surprised that even very young children could recognize brands, "at a much earlier age than previously theorized."
Branding is a key strategy for every corporation trying to build lifelong brand loyalty among impressionable children. They know the key to getting more consumers hooked on their products is to target children as young as possible. There is simply no way to apply nutrition standards to branding.
Stealth Ads on the Internet Don't Have Nutrient Content
Another critical way that food corporations such as McDonald's target children is through "advergaming" websites. For example, you hardly see any food images on HappyMeal.com, just a lot of fun and games. So improving nutrition standards won't work there either. Moreover, the name of the game for such sites is to gather information about users, which in this case are unsuspecting children. That's why the Center for Digital Democracy filed a complaint last year with the Federal Trade Commission charging that McDonald's and several other food and media corporations violated the Children's Online Privacy Protection Act by asking children to share their friends' email addresses. But as Adweek explained, McDonald's engages in even more aggressive tactics:
McDonald's website for Happy Meals goes a step further, inviting children to make a music video by uploading their pictures and encouraging them to share the video with up to four friends, who then receive an email from McDonald's: "You've been tagged for fun by a friend! Check it out! It's a Star in Video at the McDonald's Happy Meal Website."
That Happy Meals contain apple slices and milk seems rather irrelevant when you consider how low this corporation will stoop to exploit children. According to McDonald's internet privacy policy (almost a year after this complaint was filed) the company still encourages children to share friends' names and email addresses but assures us that such information is deleted after McDonald's contacts the friend. That's a relief.
Most importantly, research suggests that this sort of stealth advertising can be more effective than traditional television commercials because children are less aware of online ads, probably because they are too busy having fun. According to a report from the Kaiser Family Foundation:
From a marketer's perspective, one of the potential advantages of an "advergame" is the ability to draw attention to your brand in a playful way, and for an extended period of time (at least relative to a 30-second television ad) … On the Internet, the boundaries between advertising and other content may be harder for a child to distinguish. This medium does not have the natural breaks between commercial and non-commercial content which typify television.
That could help explain why the most recent federal government report on food marketing to children suggested that corporations were shifting their advertising spending from television to "new media" such as online, mobile and viral marketing, which are also relatively inexpensive. 
An Incremental Approach to End Food Marketing to Children
Some advocates contend that tweaking the nutritional content of foods marketed to children is a good approach because it's incremental, while stopping marketing altogether is asking for too much. But why must this be the only way to engage in incrementalism? I can think of many incremental alternative solutions to the nutrition approach to food marketing to children. The possibilities are truly endless, starting with the above examples of branding and internet targeting.
Let's take branding. Even if McDonald's won't agree to Corporate Accountability International's demand to Retire Ronald, there are plenty of smaller steps the fast food giant could take right now. For example, Ronald could stop visiting grade schools. I would consider that a pretty huge victory; far better than the addition of apple slices and milk to Happy Meals. Or Ronald's image could stop appearing on children's toys. Speaking of toys, McDonald's could stop including them in Happy Meals. As could other fast food chains like Burger King, which is now promoting its "BK Crown Activity Box" with various toy tie-ins. Imagine, parents buying food for the food, not the toys.
These and many other incremental steps the food industry could take to stop targeting children have the advantage of not being dependent on nutrition standards that industry gets to define and manipulate. It's also far easier to monitor and enforce a policy such as "no advergaming" than one based on grams of salt, sugar and fat. But most importantly, marketing to children is inherently deceptive and harmful and we should demand corporations stop engaging in this unethical behavior. Because that's the right thing to do.
Visit EcoWatch's FOOD page for more related news on this topic.
——–
SHARE YOUR THOUGHTS BELOW: Is marketing unhealthy fast food to children immoral?

——–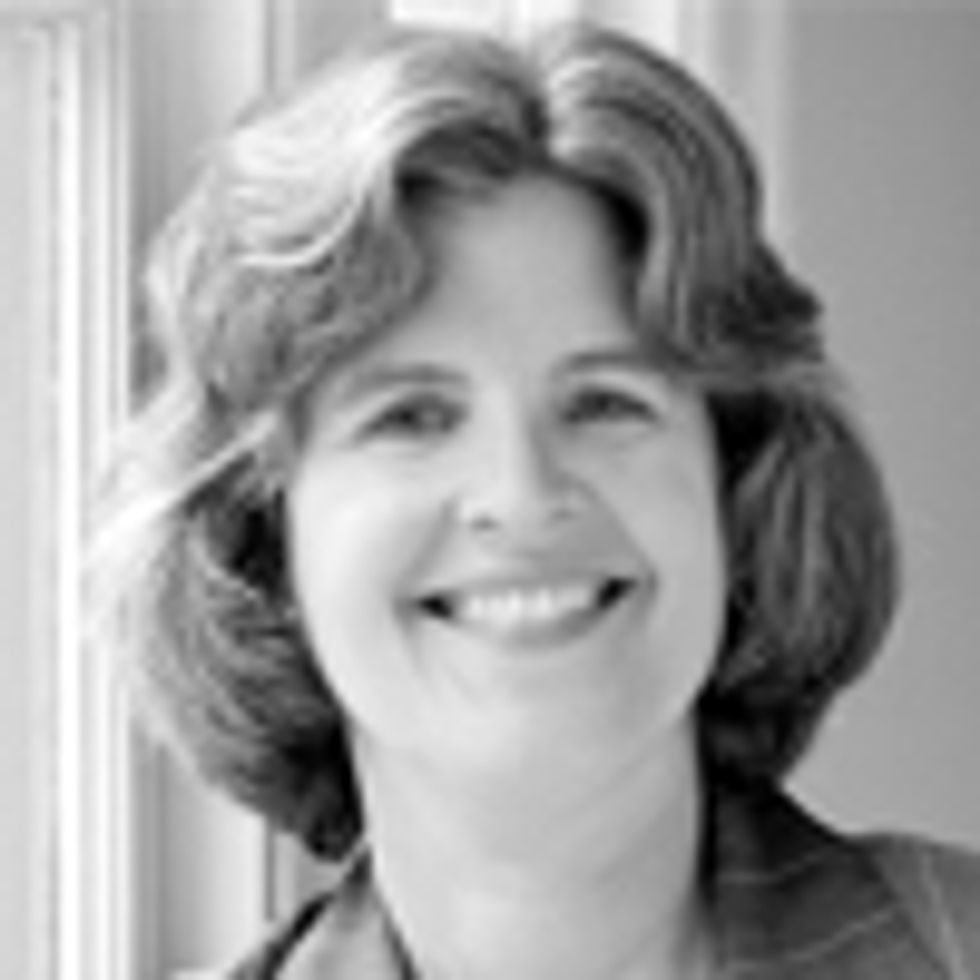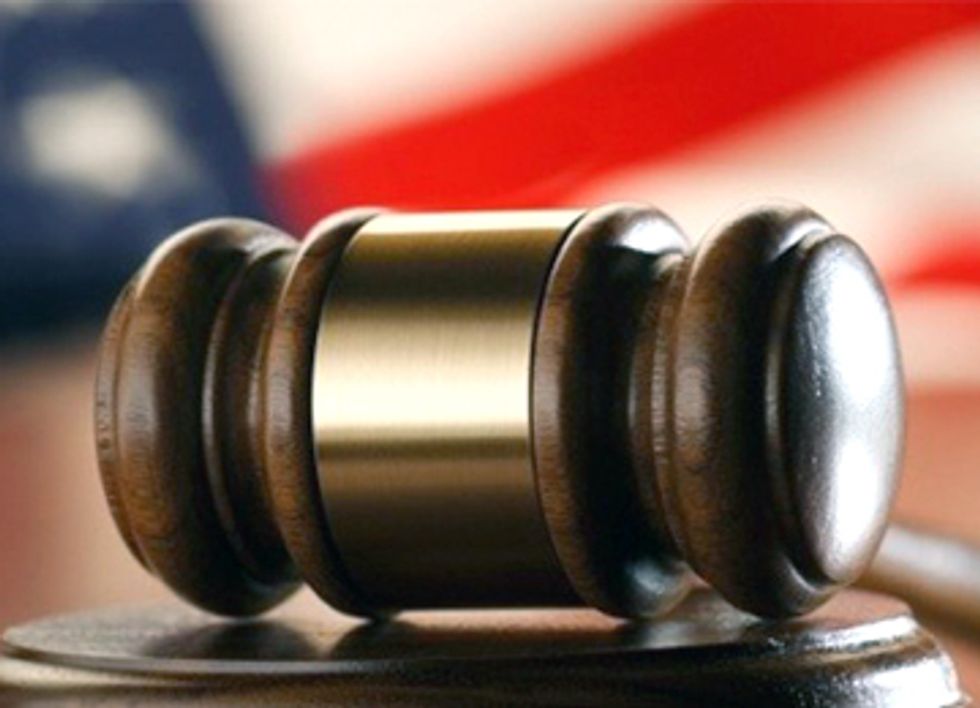 Last year, I wrote about this topic out of frustration that lists like this one tend to neglect an entire profession. It seems one year later, this serious omission continues to persist. And just to prove my point, my 2013 list does not repeat any of the lawyers I listed in 2012, but be sure to check them out too as they are still deserving of the recognition.
1) Janelle Orsi, executive director of the Sustainable Economies Law Center, which hosts regular "legal cafes" to offer free advice for small farmers, food entrepreneurs and others creating positive alternatives. While their work is localized to California, it's a wonderful model to follow. (See her book, Practicing Law in the Sharing Economy). @JanelleOrsi
2) On the other side of the country, a similar project is happening at a little place called the Harvard Food Law and Policy Clinic. The clinic offers free legal advice to individuals as well as communities seeking to make policy change.
3) Jason Foscolo is a food law attorney based in New York, providing "legal counsel for farmers and food entrepreneurs." Foscolo is on the cutting edge of a burgeoning legal specialty. His blog, co-authored by other up-and-coming food lawyers, is always informative and provocative. @FoodLawAttorney
4) Jean Terranova, based in the Boston area, is also forging new ground bringing attention to the practice of food law while working with the Harvard clinic. Be sure to follow Terranova's list of food lawyers on Twitter, since I can't even fit them all here. @JeanTerranova
5) Fare Grange Law is providing legal services in Minneapolis to "sustainable, local, non-GMO and organic farm businesses, independent food entrepreneurs, and good food advocacy groups." @FareGrangeLaw.
6) Ted Mermin is executive director of an innovative firm called Public Good Law Center in Berkeley. Mermin is my go-to expert on First Amendment law and advertising. Last year, he co-authored an important article on regulating junk food marketing to children.
7) Reece Richman is a small but powerful law firm based in New York City that is suing the likes of Coca-Cola, General Mills and PepsiCo's Frito-Lay over deceptive marketing practices. As I wrote about recently, many of these cases are gaining momentum. Stay tuned for more cutting-edge litigation holding industry accountable.
8) George Kimbrell is senior attorney at Center for Food Safety, one of very few advocacy groups that uses litigation as a tool to improve the food system. Kimbrell's legal team recently won an important victory when a federal court ordered the Food and Drug Administration to release delayed food safety regulations as required by statute. @TrueFoodNow
9) An often overlooked but powerful tool is that of state attorneys general and city attorney offices, both of which can file consumer deception cases against companies engaging in misleading advertising. For example, the city of San Francisco is suing Monster for marketing energy drinks to kids, while several attorney general offices (including New York) are also investigating this issue.
10) Baylen Linnekin is executive director of Keep Food Legal. While I disagree with most of his agenda, I respect Linnekin's philosophy, which is refreshingly not motivated by economic self-interest. We do agree on supporting small-scale and local food alternatives such as food trucks. @BaylenLinnekin
Visit EcoWatch's FOOD page for more related news on this topic.