British-Canadian adventurer John Beeden completed his 7,400-mile solo row across the Pacific Ocean on Saturday. He is the first to have rowed across the Pacific, from the Northern to Southern Hemisphere, without stopping.
After spending almost six months at sea in his 20-foot boat, Beeden set foot on the Australia mainland at 10 a.m Australian Eastern Standard Time. He departed from San Francisco 209 days prior.
Arrived at 10am local time. Happy to be on land have some ginger nuts. #solopacificrow #adventure #cairns #australia https://t.co/3tdDfrK5Lc

— John Beeden (@John Beeden)1451179464.0
He completed his final day of rowing on just two hours of sleep. Prior to his expedition, which he calls the Solo Pacific Row, 53-year-old Beeden trained by rowing up to 15 hours per day, Reuters reported.
Beeden initially intended for his journey to end in mid-November, but inclement weather added about one month to his estimated arrival to Cairns, Australia.
"Didn't think I could go on and had to dig deep and getting pushed back hundreds of miles that you have already rowed and you have to row it all again," Beeden told the Australian Broadcasting Corporation.
His boat, Socks II, uses 12v batteries, which are powered by solar panels. He documented his journey in a progress log, which includes stats on daily times and distances rowed.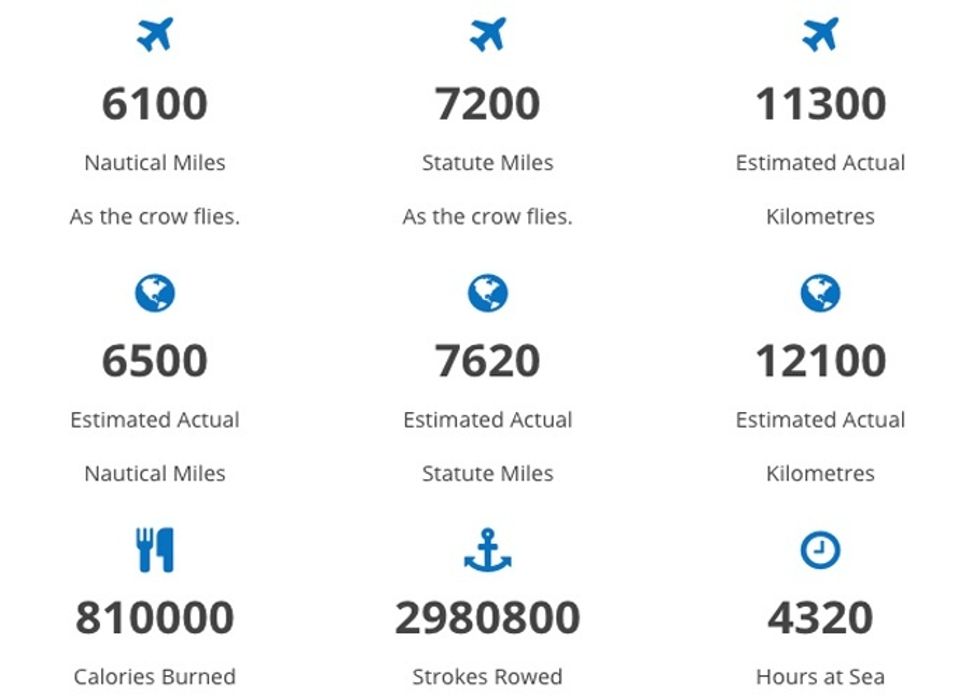 As Beeden explains on his website, in his view, a true cross-ocean rower "should have to row continent to continent otherwise you have only completed a partial Ocean crossing or a passage." He completed his travels alone out of necessity per his goal of becoming an "unassisted" record breaker.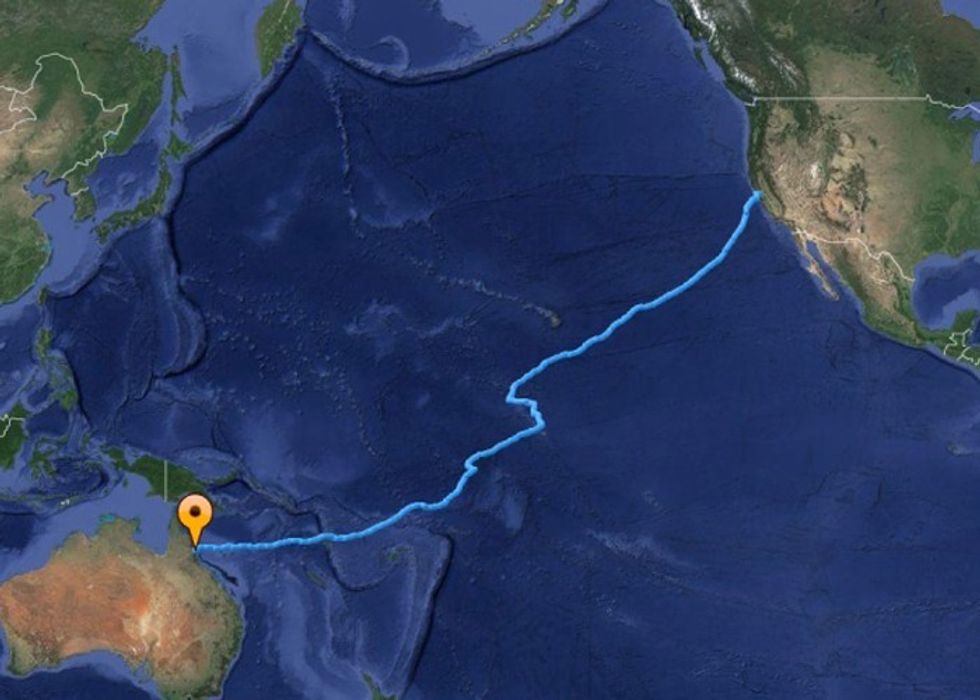 Beeden was promptly greeted by a teary wife and two daughters upon his arrival. A crowd of reporters and interested civilians watched as he stepped onto land, presenting his passport to Australian customs officials.
Though the Solo Pacific Row was his first record-breaking row, this is not Beeden's first time successfully rowing across an ocean by himself. His trip across the Atlantic Ocean, the Solo Atlantic Row, took more than 53 days to complete. After departing from the Canary Islands in Nov. 2011, he set foot on solid ground in Jan. 2012.
On his website, Beeden explains his motivation for these long, lonely travels:
"The quest to prove worthy of an almost inconceivable challenge is our greatest reward. To us it is not the final result that matters but how we measure up to our self-imposed task to confront and do battle with Nature at its rawest. And those who die in the attempt do not die in defeat; quite the opposite, their death is, in many ways, a triumph, the symbol of that indomitable human spirit that will break before it bends. To test what we are made of, that is our pursuit."
His travels were entirely self-funded. Any money raised was donated to his chosen charities, Prostate Cancer UK and Breast Cancer Care.
Still feels a bit strange to be on solid ground. Here's a photo of my first few steps yesterday! #solopacificrow https://t.co/fan9IywzjQ

— John Beeden (@John Beeden)1451256597.0
YOU MIGHT ALSO LIKE
Yogurt Cups, Food Wrappers and a Shoe Found in Stomach of Dead Orca
Dead Humpback Calf Found Entangled in Illegal Gillnet
One Woman's 2,000 Mile Paddle From the Big Apple to the Big Easy
10 Spectacular Hikes to Consider for Your Next Outdoor Adventure
EcoWatch Daily Newsletter
Rio de Janeiro's newest attraction, Museu do Amanhã, or the Museum of Tomorrow, opened to the public Saturday. The $54 million museum focuses on the relationship between human activity and environmental health. Exhibits cover hot topics in science and technology, ranging from the cosmic origins of life on Earth to humanity's role in climate change.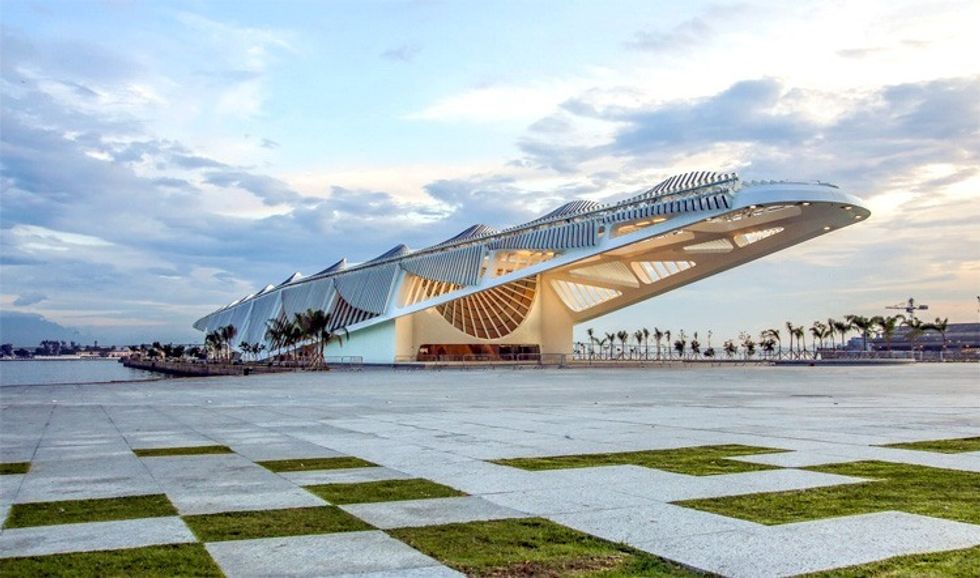 "If we have different choices, different tomorrows are going to be built," Leonardo Menezes, the museum's content manager, told NPR reporter Lourdes Garcia-Navarro. "Are those going to be sustainable or not? It's up to us."
In one exhibit, museum-goers can enter a virtual reality time machine to watch the evolution of man. Another features large totems inspired by Stonehenge that are covered in "startling" statistics and "jarring" images of the environment, Garcia-Navarro reported. She visited the museum, calling it an "emotional journey," one that dives deep into human history and our impact on the Earth.
Lauded for making waves in sustainable architecture, the building uses 40 percent less energy, with 9 percent of that total being derived from solar panels that move throughout the day to garner as much power as possible. It's cooled using deep water from nearby Guanabara Bay. And the museum is pursuing LEED Platinum certification, the highest status available, which is pending approval from the Green Building Council of Brazil.
Listen to the full NPR report here:
YOU MIGHT ALSO LIKE
Erin Brockovich: Porter Ranch Gas Leak Is Worst Environmental Disaster Since BP Oil Spill
Mark Ruffalo: The Renewable Energy Race Is On
4,000 Bottles of Fresh Air Shipped to China, Company Struggling to Keep Up With Demand
Xsandra / Getty Images
Looking for ways to cut down on single-use plastic while grocery shopping? You may already have eco-friendly shopping bags, but bringing your own reusable produce bags is another easy swap.

According to the UN Environment Program, up to 5 trillion single-use plastic bags are used globally each year, and because of the material they're made from, most municipal recycling centers don't accept them (more on this below).
The most sustainable option is to skip the bag altogether. You can also make your own reusable produce bags out of old T-shirts. But if you'd rather purchase them new, here are our recommendations for the best reusable produce bags on the market today.
<p><em>Each product featured here has been independently selected by the writer. If you make a purchase using the links included, we may earn commission.</em></p>