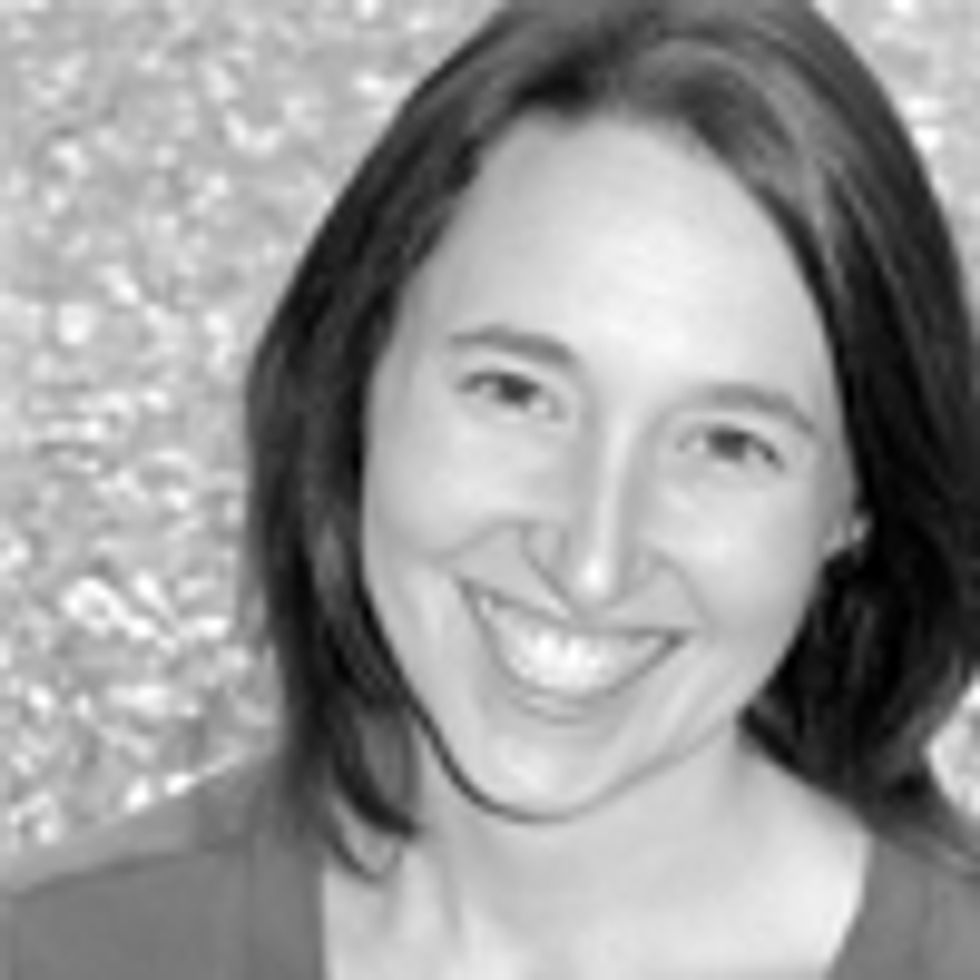 I had a scary realization when I started my infant daughter Pearl on solid foods a few months ago. Suddenly I was placing my trust in an entire global food system—its people, processes and profit motives—to care for the health and safety of my child. Until then she was exclusively breastfed, and I was exquisitely at peace. 
Friends think I'm paranoid. We all ate Frosted Flakes and Fritos and survived, right? But while the packages looks the same, the food inside has changed dramatically. In the last two decades, genetically-modified ingredients have gone from non-existent in the food supply to being found in 80 percent of processed food in the U.S. today. That has me worried.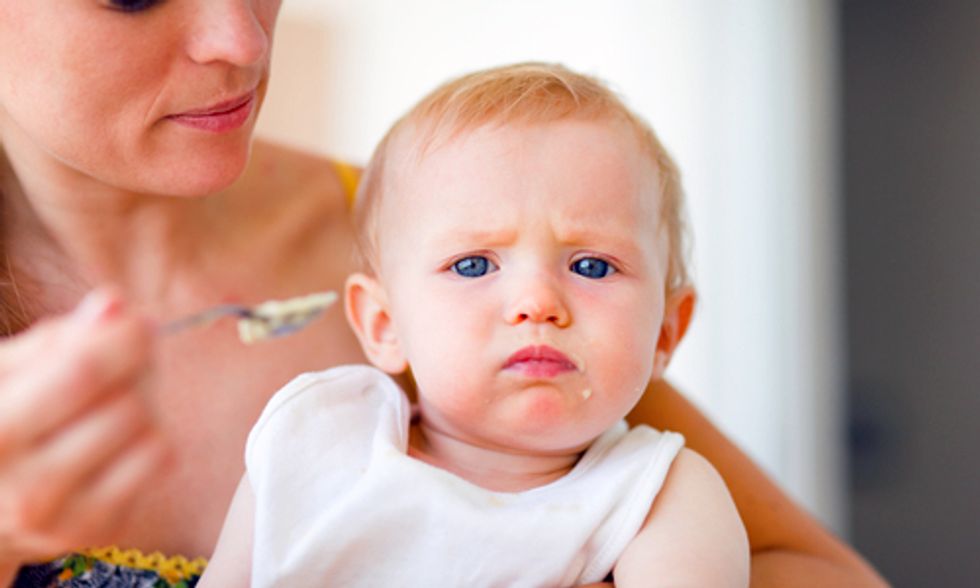 Photo courtesy of Shutterstock
GMOs [genetically modified organisms] lurk everywhere in the grocery store. It's in infant formula (GM corn and soy), ketchup (GM sugar beets), dairy (GM bovine growth hormone) and candy bars (GM soy, in the ubiquitous soy lecithin). Canola oil is almost guaranteed to be GM, while most meat animals are now fed GM feed. 
While there have been other worrisome developments in industrial food, GMOs are the scariest, as there are no GMO labeling requirements in the U.S., and, GMO opponents say, the long-term effects of GMOs on humans are largely untested. This means we as consumers cannot chose whether or not we and our children want to be guinea pigs in a genetic experiment. GMOs have been shown to be toxic and allergenic in animal studies. While there have been no long-term health studies of eating GMOs, tests on laboratory and farm animals show that GM foods can impair the digestive, reproductive and immune systems and damage the kidneys, liver and other organs.
The dramatic rise in health problems in adults and children over the last two decades spells the need for research on whether there is a GMO connection. Since GMOs were introduced, chronic childhood health problems like obesity, asthma and learning and behavioral problems have doubled. In the first seven years after GM foods were introduced, the number of food illnesses doubled. Food allergies in children grew 18 percent between 1997 and 2007. When GM soy was introduced in the United Kingdom, soy allergies soon jumped 50 percent.
Most of us today are being exposed to GM food all the time, whether we eat at a restaurant or unknowingly consume a product with GM ingredients. Even buying organic doesn't guarantee GM-free food. Certified organic foods—those which have the USDA Organic label—can sometimes contain GM ingredients since only 95 percent of the ingredients must be organic. We can be fooled by labels such as "Made with Organic" (only 70 percent organic, the rest can be GMOs) or "All Natural," which actually doesn't mean anything; the FDA has no definition of natural.
We can buy food with the new voluntary labels like "Non-GMO Verified" or the USDA certification "100% Organic," but we still likely have GM proteins in our bodies from past exposures. A recent study showed that those who ate GM foods had bacteria with the modified DNA in their digestive system, putting them at risk for antibiotic-resistant infections. 
Which brings me back to my little daughter, whose growing body is especially susceptible to toxins, and who is at risk for life-threatening allergies, developmental problems and superbugs. While I'm doing as much as I can to make sure she is eating GMO-free foods, the only way to really prevent exposure is through labeling laws or outright bans on producing and selling GMOs. More than 60 nations today have either significant restrictions or outright ban on GMOs.
When it all seems hopeless, I remember that in Europe in 1999, when just a small fraction of consumers rejected GMOs, most major companies quickly removed GM ingredients from their foods. Our food industry may rapidly follow suit if a similar tipping point in consumer rejection is reached in the U.S., which anti-GMO activist and researcher Jeffrey Smith estimates would be about five percent of consumers in North America.
While the top U.S. food retailers have yet to label or ban GMOs, smaller stores are taking a stance. Two of the largest natural food store chains, Whole Foods Market and Trader Joe's, have banned genetically-modified ingredients from their house brands, and Whole Foods has additionally vowed to label all GM foods by 2018. Smaller stores, like the natural food store in my Ohio community, are going completely GMO-free.
Until then, I have to be a diligent mom in a dangerous world while pushing for real change at the state and national levels. If only big agribusiness prioritized the health and safety of society's most vulnerable members over maximum profit, then I would have one less thing to worry about.
Visit EcoWatch's GMO page for more related news on this topic.

EcoWatch Daily Newsletter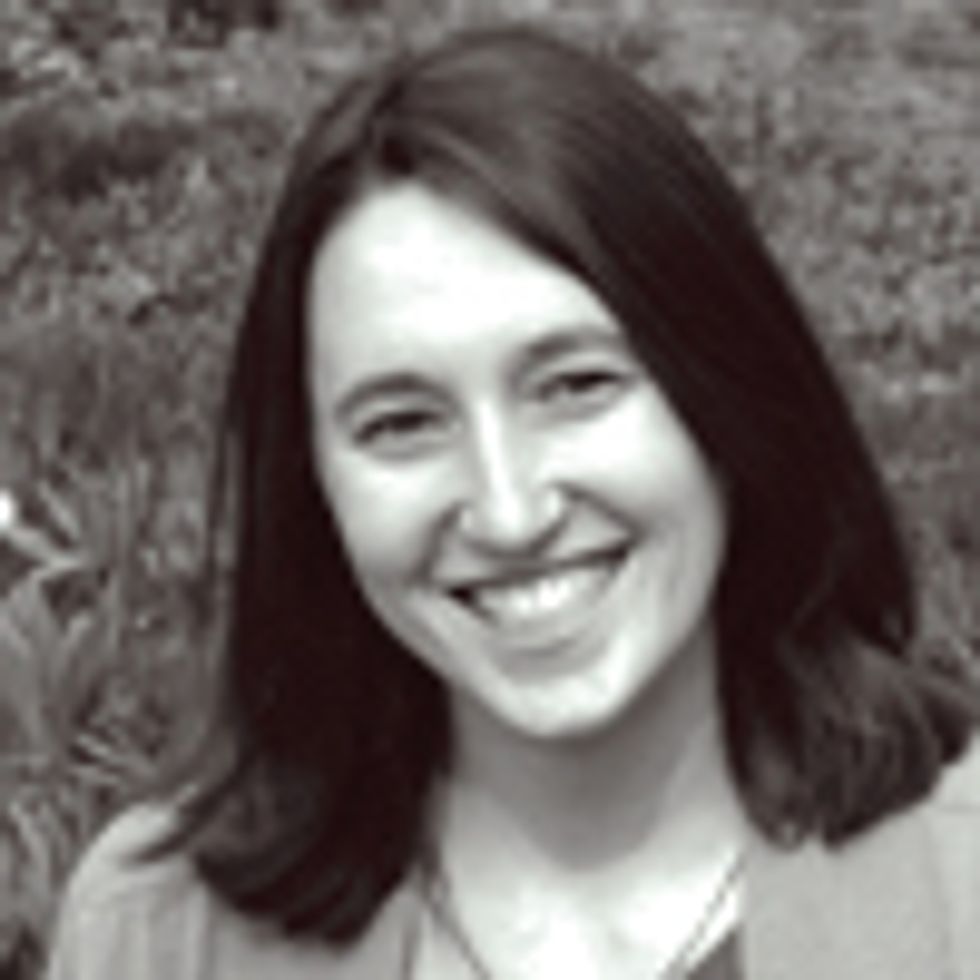 Without a hammer, the house designs of the world's greatest architect are worthless. Without a kitchen, a five-star chef's recipes are of no use. And environmentalists who dream of a sustainable world but are without the tools to build it can't do much.
A small energy company wants to build a wind farm. A young person hopes to be an organic farmer. A homeowner looks to erect solar panels on her roof. A school aspires to super-insulate its building. An entrepreneur plans to start a local organic food business. Another wants to start a local construction business to build the highly energy-efficient and furnace-free Passiv Haus.
What do these steps toward sustainability have in common? They all require an upfront capital investment, namely money. Initially, it takes some green to be green. Without financing the best intentions to cut carbon fall short.
Ohioans can try to conserve energy at home, but if 86 percent of their electricity is coming from coal-fired power plants, how much progress can be made? And in a poorly-insulated, drafty house, or driving a gas-guzzler how much energy can one save? At some point personal behavior changes aren't enough. To become sustainable, we need large-scale investments, which require capital.

Unfortunately money and lines of credit to do so are not easy to come by these days. Many of us are barely able to keep up with our current expenses and increasingly governments are cutting back. Let's face it: The financing for sustainable infrastructure projects and start-up businesses comes from private banks, lending at compound interest. If they won't lend, we can't go green.
For example, the village of Yellow Springs, where I live, recently cancelled a contract with Columbus-based SolarVision to build a $10 million 2.5-megawatt solar farm on municipal land that was expected to provide 10 percent of the town's electricity. In 10 years, the community could have purchased the array to have a secure, renewable, locally-produced power source for decades to come.

But the deal was called off because SolarVision struggled to raise money from so-called institutional investors, such as banks, insurance companies and mutual funds, which are now seen as reluctant to support renewable energy projects in the wake of the Obama administration's Solyndra fiasco last year, as well as concerns that Ohio may revoke its renewable energy portfolio standard, according to Mike Dickman, SolarVision's vice president. "With all of that, it makes investors run hot and cold,"  he said.
If SolarVision could successfully raise the $60 million to $80 million it needs for its planned 10 Ohio solar projects totaling 20.5 megawatts, it could nearly double the current solar capacity of the state. What stands between Ohio and green electricity—and other sustainability projects—are the banks and other reluctant investors.
There has to be another way. In other words, how can we get access to the financial tools necessary to build a sustainable world? The answer may be through public banking, and one state, North Dakota, points the way.
That's because North Dakota is home to the nation's only state-owned bank, created in 1919 following a tide of farm foreclosures. The bank, with state revenues as its primary deposit base, leverages capital to lend directly or through partnering with community banks to promote development of commerce, agriculture and industry in the state, whose population of slightly less than 700,000 is about one third the size of metropolitan Cleveland's.
The North Dakota bank makes loans to local businesses, farmers, college students and others. By partnering with the state bank, local banks can expand their loan portfolios, make bigger loans, retain customers and better compete with the big Wall Street banks. And the interest payments which go to the state bank could be used for additional lending as well as to reduce state taxes.
How exactly would public banks accelerate sustainability efforts though? According to a fact sheet  prepared by green-conscious organizers for a proposed public bank in the District of Columbia in the nation's capital, public banks can help re-localize goods and services within a local economy thus reducing a community's dependence upon global trade and its high energy costs. And these public banks can invest in infrastructure for electric vehicles, building efficiency improvements, small organic farms and local food distribution systems and community composting and recycling programs.
North Dakota, incidentally, has the lowest unemployment rate in the country and is the only state to have a significant budget surplus every year since the financial crash of 2008, while most states currently have budget shortfalls, according to the California-based Public Banking Institute, which also says that legislation to create a state-owned bank or study the idea has been introduced in about a third of the states since 2010. Ohio is not one of them.
However, at the request of Ohio Rep. Nan Baker the Ohio Legislative Services Commission studied the North Dakota model last year, comparing it with current lending programs in Ohio. The commission's cursory report suggests that a state bank in Ohio, with all state money deposited in it, would adversely affect financial institutions which now act as public depositories for state funds. But the report does note that the Bank of North Dakota has transferred $555 million in profits to North Dakota's general fund since 1945. (Over the last decade the amount transferred into the general fund has increase to about $30 million a year).
The recently formed Public Banking Institute is promoting creation of public banks in states, counties and cities across America and kicked off this effort with its first national conference in Philadelphia in April.  The institute sees public banks as a way to increase government revenues and reduce the pressure for tax increases as the nation confronts the economic crises in the U.S. states. 
With the public banking movement gaining momentum, many Americans have been moving their deposits from large commercial banks into community banks. According to the Move Your Money Project, an estimated 10 million accounts have left the largest banks since 2010 while credit union assets rose above $1 trillion this year for the first time ever. And as part of re-localizing our economies, Americans could also divert their investments from Wall Street, which total an estimated $30 trillion, into such ventures as investing in local enterprises and start-ups, upgrading their homes and otherwise financially supporting community sustainability efforts.
Investing in our own communities, combined with promoting public banking in our states, counties and cities, are important steps to take in seeking to channel our savings, investments and tax dollars into building the physical and financial infrastructures that will allow us to live more resiliently on far less energy as we face the consequences of dwindling fossil fuels, climate change and economic decline in the 21st Century.   
Visit Public Banking Institute for more information.
Visit EcoWatch's ENERGY page for more related news on this topic.
Marc_Osborne / iStock / Getty Images

Making the switch to solar energy can help you lower or even eliminate your monthly electric bills while reducing your carbon footprint. However, before installing a clean energy system in your home, you must first answer an important question: "How many solar panels do I need?"
To accurately calculate the ideal number of solar panels for your home, you'll need a professional assessment. However, you can estimate the size and cost of the system based on your electricity bills, energy needs and available roof space. This article will tell you how.
If you make a purchase using the links included, we may earn commission.
Factors That Influence How Many Solar Panels You Need
To determine how many solar panels are needed to power a house, several factors must be considered. For example, if there are two identical homes powered by solar energy in California and New York, with exactly the same energy usage, the California home will need fewer solar panels because the state gets more sunshine.
The following are some of the most important factors to consider when figuring out many solar panels you need:
Size of Your Home and Available Roof Space
Larger homes tend to consume more electricity, and they generally need more solar panels. However, they also have the extra roof space necessary for larger solar panel installations. There may be exceptions to this rule — for example, a 2,000-square-foot home with new Energy Star appliances may consume less power than a 1,200-square-foot home with older, less-efficient devices.
When it comes to installation, solar panels can be placed on many types of surfaces. However, your roof conditions may limit the number of solar panels your home can handle.
For example, if you have a chimney, rooftop air conditioning unit or skylight, you'll have to place panels around these fixtures. Similarly, roof areas that are covered by shadows are not suitable for panels. Also, most top solar companies will not work on asbestos roofs due to the potential health risks for installers.
Amount of Direct Sunlight in Your Area
Where there is more sunlight available, there is more energy that can be converted into electricity. The yearly output of each solar panel is higher in states like Arizona or New Mexico, which get a larger amount of sunlight than less sunny regions like New England.
The World Bank has created solar radiation maps for over 200 countries and regions, including the U.S. The map below can give you an idea of the sunshine available in your location. Keep in mind that homes in sunnier regions will generally need fewer solar panels.
© 2020 The World Bank, Source: Global Solar Atlas 2.0, Solar resource data: Solargis.
Number of Residents and Amount of Energy You Use
Households with more members normally use a higher amount of electricity, and this also means they need more solar panels to increase energy production.
Electricity usage is a very important factor, as it determines how much power must be generated by your solar panel system. If your home uses 12,000 kilowatt-hours (kWh) per year and you want to go 100% solar, your system must be capable of generating that amount of power.
Type of Solar Panel and Efficiency Rating
High-efficiency panels can deliver more watts per square foot, which means you need to purchase fewer of them to reach your electricity generation target. There are three main types of solar panels: monocrystalline, polycrystalline and thin-film. In general, monocrystalline panels are the most efficient solar panels, followed closely by polycrystalline panels. Thin-film panels are the least efficient.
How to Estimate the Number of Solar Panels You Need
So, based on these factors, how many solar panels power a home? To roughly determine how many solar panels you need without a professional assessment, you'll need to figure out two basic things: how much energy you use and how much energy your panels will produce.
According to the latest data from the U.S. Energy Information Administration (EIA), the average American home uses 10,649 kWh of energy per year. However, this varies depending on the state. For example:
Louisiana homes have the highest average consumption, at 14,787 kWh per year.
Hawaii homes have the lowest average consumption, at 6,298 kWh per year.
To more closely estimate how much energy you use annually, add up the kWh reported on your last 12 power bills. These numbers will fluctuate based on factors like the size of your home, the number of residents, your electricity consumption habits and the energy efficiency rating of your home devices.
Solar Panel Specific Yield
After you determine how many kWh of electricity your home uses annually, you'll want to figure out how many kWh are produced by each of your solar panels during a year. This will depend on the specific type of solar panel, roof conditions and local peak sunlight hours.
In the solar power industry, a common metric used to estimate system capacity is "specific yield" or "specific production." This can be defined as the annual kWh of energy produced for each kilowatt of solar capacity installed. Specific yield has much to do with the amount of sunlight available in your location.
You can get a better idea of the specific yield that can be achieved in your location by checking reliable sources like the World Bank solar maps or the solar radiation database from the National Renewable Energy Laboratory.
To estimate how many kW are needed to run a house, you can divide your annual kWh consumption by the specific yield per kilowatt of solar capacity. For example, if your home needs 15,000 kWh of energy per year, and solar panels have a specific yield of 1,500 kW/kW in your location, you will need a system size of around 10 kilowatts.
Paradise Energy Solutions has also come up with a general formula to roughly ballpark the solar panel system size you need. You can simply divide your annual kWh by 1,200 and you will get the kilowatts of solar capacity needed. So, if the energy consumption reported on your last 12 power bills adds up to 24,000 kWh, you'll need a 20 kW system (24,000 / 1,200 = 20).
So, How Many Solar Panels Do I Need?
Once you know the system size you need, you can check your panel wattage to figure how many panels to purchase for your solar array. Multiply your system size by 1,000 to obtain watts, then divide this by the individual wattage of each solar panel.
Most of the best solar panels on the market have an output of around 330W to 360W each. The output of less efficient panels can be as low as 250W.
So, if you need a 10-kW solar installation and you're buying solar panels that have an output of 340W, you'll need 30 panels. Your formula will look like this: 10,000W / 340W = 29.4 panels.
If you use lower-efficiency 250-watt solar panels, you'll need 40 of them (10,000W / 250W = 40) panels.
Keep in mind that, although the cost of solar panels is lower if you choose a lower-efficiency model over a pricier high-efficiency one, the total amount you pay for your solar energy system may come out to be the same or higher because you'll have to buy more panels.
How Much Roof Space Do You Need for a Home Solar System?
After you estimate how many solar panels power a house, the next step is calculating the roof area needed for their installation. The exact dimensions may change slightly depending on the manufacturer, but a typical solar panel for residential use measures 65 inches by 39 inches, or 17.6 square feet. You will need 528 square feet of roof space to install 30 panels, and 704 square feet to install 40.
In addition to having the required space for solar panels, you'll also need a roof structure that supports their weight. A home solar panel weighs around 20 kilograms (44 pounds), which means that 30 of them will add around 600 kilograms (1,323 pounds) to your roof.
You will notice that some solar panels are described as residential, while others are described as commercial. Residential panels have 60 individual solar cells, while commercial panels have 72 cells, but both types will work in any building. Here are a few key differences:
Commercial solar panels produce around 20% more energy, thanks to their extra cells.
Commercial panels are also more expensive, as well as 20% larger and heavier.
Residential 60-cell solar panels are easier to handle in home installations, which saves on labor, and their smaller size helps when roof dimensions are limited.
Some of the latest solar panel designs have half-cells with a higher efficiency, which means they have 120 cells instead of 60 (or 144 instead of 72). However, this doesn't change the dimensions of the panels.
Conclusion: Are Solar Panels Worth it for Your Home?
Solar panels produce no carbon emissions while operating. However, the EIA estimates fossil fuels still produce around 60% of the electricity delivered by U.S. power grids.
Although the initial investment in solar panels is steep, renewable energy systems make sense financially for many homeowners. According to the Department of Energy, they have a typical payback period of about 10 years, while their rated service life is up to 30 years. After recovering your initial investment, you will have a source of clean and free electricity for about two decades.
Plus, even if you have a large home or find you need more solar panels than you initially thought you would, keep in mind that there are both federal and local tax credits, rebates and other incentives to help you save on your solar power system.
To get a free, no-obligation quote and see how much a solar panel system would cost for your home, fill out the 30-second form below.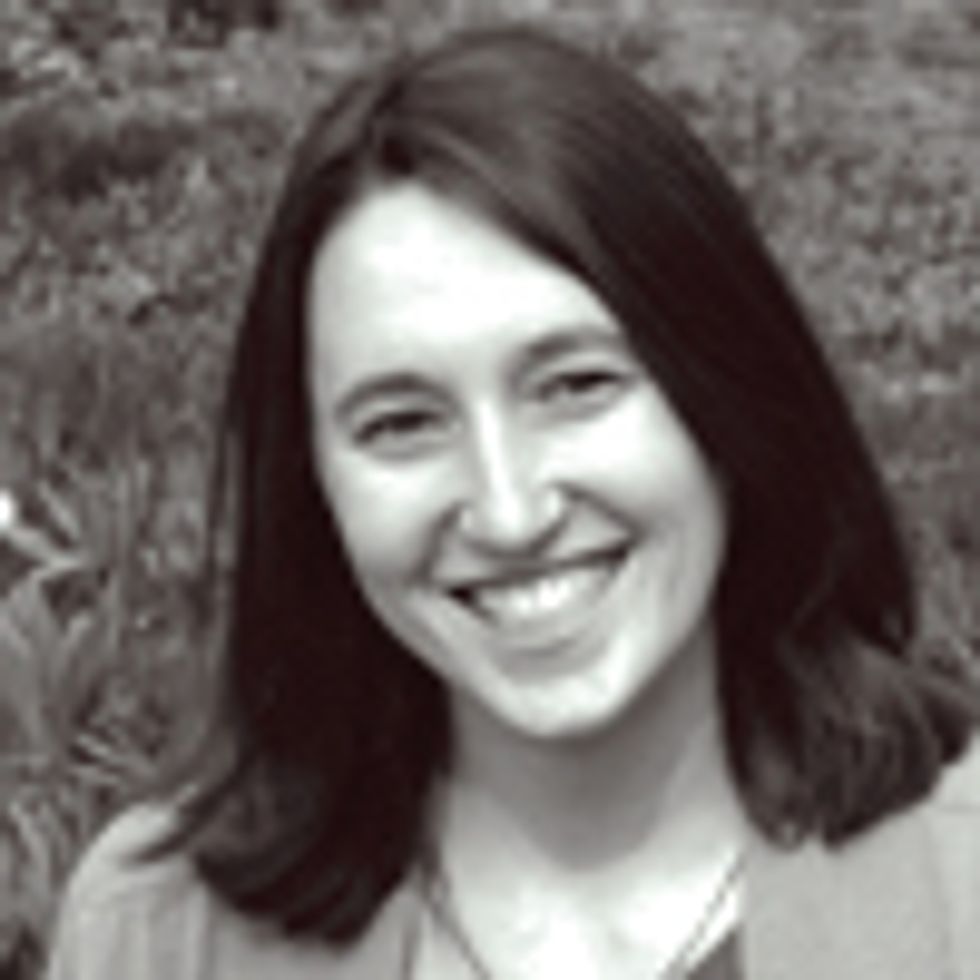 Somehow we have to figure out how to boost the price of gasoline to the levels in Europe.
— U.S. Secretary of Energy-designate Steven Chu, 2008
Of course we don't want the price of gasoline to go up, we want it to go down.
— U.S. Secretary of Energy Steven Chu, 2012
Gas prices are on the rise again, which means the "man on the street" will complain to local news reporters about greedy oil companies and foreign cartels, and energy-illiterate pundits and politicians will cry for domestic drilling with wild abandon.
But is gasoline, now approaching $4 per gallon in Ohio, really expensive?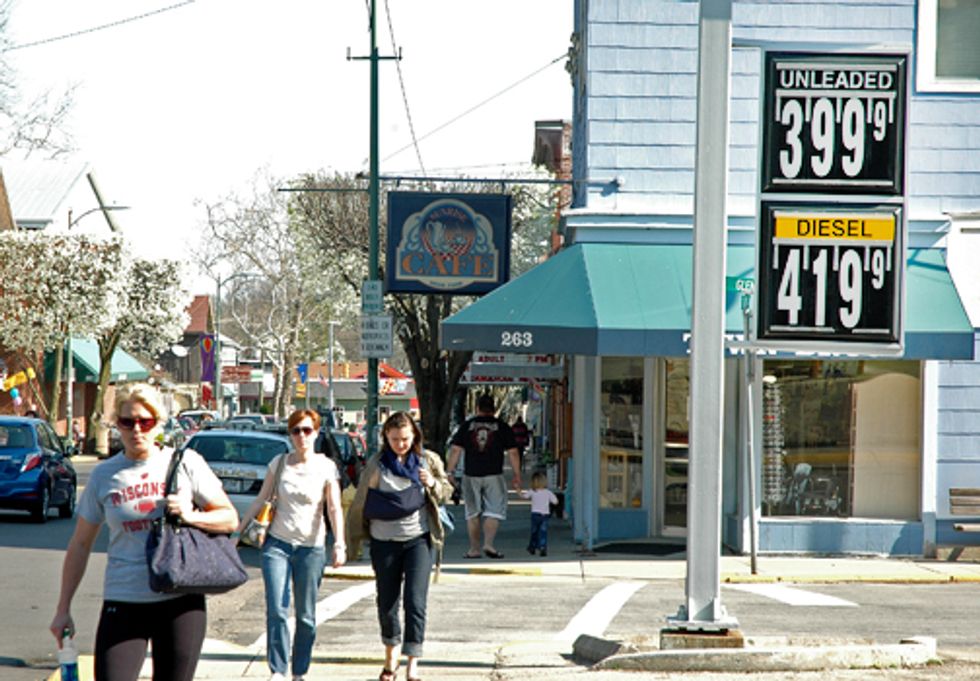 Consider that a barrel of West Texas Intermediate crude oil, trading for around $100 per barrel in March 2012, is equivalent to 10,000 hours of human labor. The work of one person over their lifetime (about 45 years of manual labor) can be done by just four barrels of oil, which costs $400 today. That's not a bad deal compared to the annual salary, healthcare costs and pension that an employee would receive over 45 years.
Gasoline—and all our fossil energy—has been absurdly cheap over the last two centuries. Even today, fossil fuels are relatively inexpensive for the power they deliver to consumers, companies and governments. Oil's cheapness has given us economic growth, industrialization and consumerism. And it's also given us overpopulation, overconsumption, toxic pollution, the depletion of soil, water and rare earth metals, and habitat destruction and its corollary, species extinction.
Solutions that make petroleum less expensive not only make that long list of consequences worse, they delay our inevitable transition away from finite, fast-depleting underground fuels. If we delay the transition, then we will have a larger, more developed global population that's used to a high-energy lifestyle by the time the shortages hit and rationing kicks in. In short, low oil prices now mean more people, corporations and nations fighting over fewer resources later.
So why don't politicians call for more expensive energy to curtail use? That would be a more rational response for a world on the brink of energy scarcity. If households find out their income source would soon be drastically reduced, wouldn't it make sense if they stopped their spending spree and started to save?
Instead, we drain our bank account of accumulated fossil capital at ever-faster rates. Between 2001 and 2011, the world consumed about 260 billion barrels of crude oil. That amount represents about 20 percent of all crude oil ever consumed. Demand and population, especially in China and India, are growing exponentially. If China and India's oil consumption continues at present rates, they would gobble up all of the available net exports of oil in the world in just 19 years, leaving none for any other importing country, according to petroleum geologist Jeffrey Brown.
U.S. Secretary of Energy Steven Chu added an enlightened sentiment to the energy conversation in 2008 when he suggested that the U.S. should try to increase gasoline prices to the level in most European nations, which is roughly double that of the U.S. In January 2012, a German motorist paid an average $8.19 per gallon to fill up, compared to the $3.58 per gallon paid at an American pump, according to figures from the U.S. Energy Information Administration.
Chu's announced goal in 2008 was right on target. With much higher domestic prices, solutions like use of mass transit, smaller vehicles and smart growth happen naturally. America would be less dependent upon oil because new housing construction would take place within walking distance of shops and workplaces. New passenger rail lines would connect distant destinations. Wind, solar and other sources of renewable energy would get a boost. Relocation of agricultural production in and near cities would save energy and money and improve food security. Thus, when an even more serious oil crunch comes, American households and communities would be better adapted to survive as fuel costs would be a smaller percentage of total living expenses.
But Chu recently told reporters that he changed his mind since 2008 and that he has actually worked over the last three years to reduce oil prices. This may be political maneuvering ahead of the November presidential election. Or it may be that Chu thinks Americans are too dumb to understand that in the long run they would be better off with higher fuel prices.
It would be refreshing if a few politicians and pundits talked about (without retraction) how high oil prices would secure America's fossil fuel-free future, and if at least a few Americans told the media how happy high prices made them for the sake of their country.
Last year oil companies cried that ending their government subsidies was un-American and would raise gasoline prices. The truth is that more expensive gasoline would encourage positive changes in the U.S. economy making Americans more self-reliant, less vulnerable to oil price shocks and shortages and more resilient in the face of future economic downturns or Middle East turmoil. That sounds pretty American to me.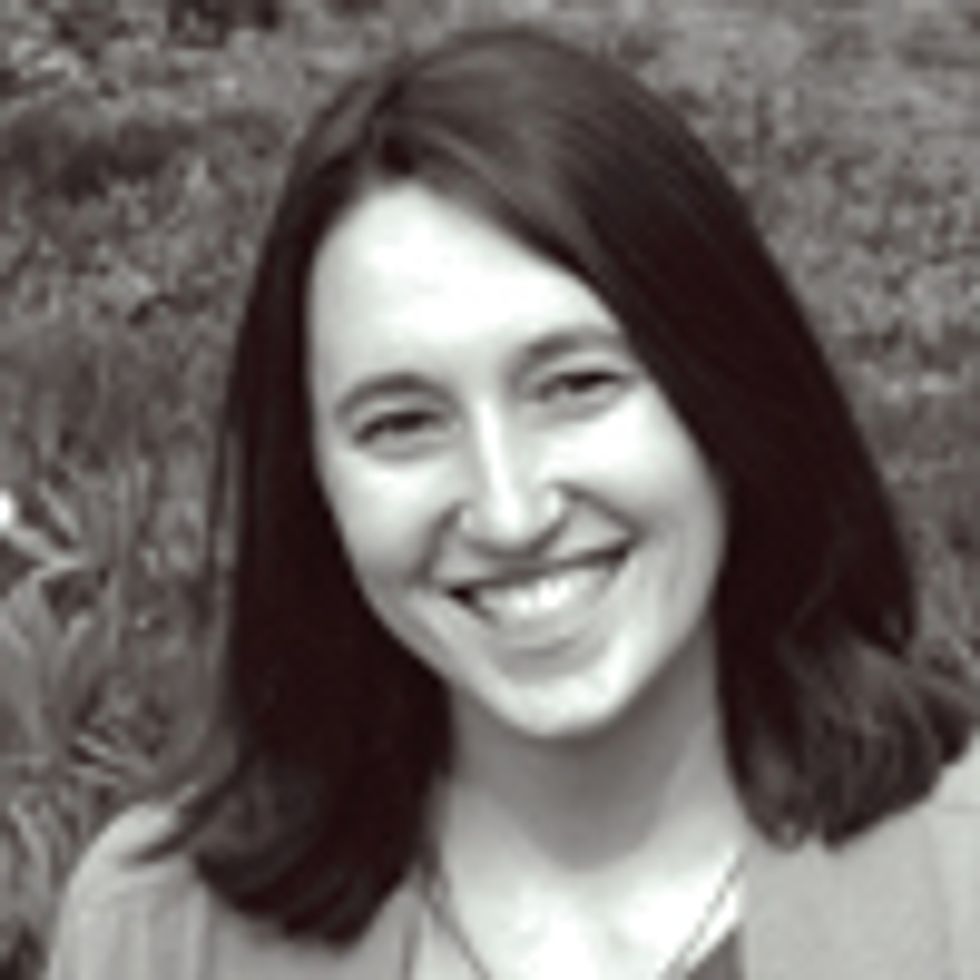 What if a global economy awash in cheap, consumer goods—our chief pursuit over the last half century—has not made us happier?
And what if our economy, with its pinhole focus on growth and creating financial wealth, was in fact undermining our pursuit of healthy, productive, meaningful lives? 
Wouldn't it make sense to strike out another path?
That's the message of organizers of the three-day Economics of Happiness conference next week in California on economic localization as an alternative to globalization, which is fossil fuel-dependent, environmentally-destructive and psychologically-damaging.
Simply put, the goal is "small-scale on a large-scale," said organizer Kristen Steele of the International Society for Ecology and Culture, the group putting on the event March 23-25 in Berkeley near San Francisco. 
"Our intention was to get together a really international group to emphasize that economic localization requires global cooperation," Steele said. "It's not isolationist and protectionist, it's something we can all do together. We need a certain globalization of ideas and sharing, but not an economic globalization."
More than 120 people from across the planet, some as far away as Russia, Kazakstan and Bhutan, have already signed up, as organizers anticipate a sell-out at the 180-seat David Brower Center auditorium.
Deep ecologist Joanna Macy, Charles Eisenstein, author of Sacred Economics, Annie Leonard of The Story of Stuff, BALLE founder Judy Wicks, economist Michael Shuman and peak oil educator Richard Heinberg are a few of the more than 20 speakers. Bill McKibben and Vandana Shiva will present via a live video link.
Steele said the event is for those wanting to learn how to affect policy change and foment grassroots actions that would increase local production and reduce energy-intensive international trade.
"It's about shortening the distance between producers and consumers as much as possible," Steele said. That way, communities can control how goods are produced, not distant corporations, she said.
The economics of happiness concept is gaining momentum, in part from the release of a film by the same name last year, which has already been screened in 20 countries, according to Steele. The film resonates in both developed and developing countries, as people struggle with depression, isolation and security in consumer economies, Steele said.
"The economics of happiness is really about turning our focus to the psychological impacts of the economy," Steele said.
Behind the film and conference is the International Society for Ecology and Culture, founded by author and activist Helena Norberg-Hodge more than three decades ago. Norberg-Hodge is best known for her work in Ladakh in the Himalayas, where she witnessed firsthand the psychological impacts of globalization on traditional communities. She wrote Ancient Futures and won the Right Livelihood Award, the alternative Nobel Prize, for her work in the region.
To those who think economic localization is unlikely or impossible in the face of global interests, Steele said that simple policy shifts could lead naturally to a new economy.
"Localization is far more realistic than continued globalization," Steele said. "[Globalization] is propped up on subsidies, tax breaks and fossil fuels and the whole thing collapses without those."
For more information on the film and conference, click here.
--------
Megan Quinn Bachman, a reporter and columnist for the weekly Yellow Springs News in southwestern Ohio and an EcoWatch columnist, is also a speaker at the Economics of Happiness Conference.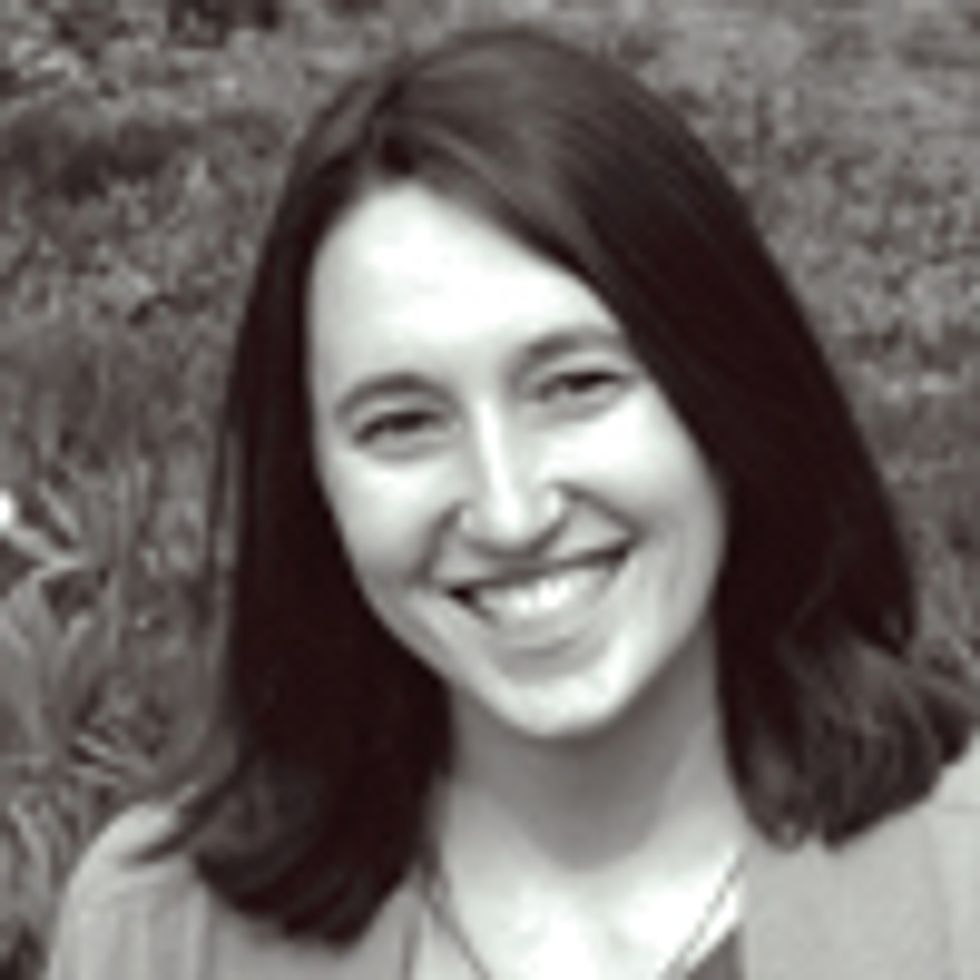 If an alien species were to visit our school cafeterias at lunchtime, it might conclude that we don't value the health and well-being of the most vulnerable members of our society—our developing children. Not only are our youth daily served low-quality processed products, they are inculcated, at a young age, to the factory-farm model at the heart of our worst environmental problems, namely water pollution, soil erosion, global climate change and fossil fuel depletion.
Even if students learn about ecology, energy conservation and endangered species in the classroom, the real lesson is in the cafeteria, where the adults who implore students to care about the earth serve them the products most responsible for its destruction.
What if students were offered freshly-prepared meals made with locally-sourced fruits, vegetables, meats and cheeses instead of thawed processed chicken nuggets, re-heated canned vegetables, high-fructose corn syrup soft drinks and frozen potatoes fried in partially-hydrogenated oils? According to one Ohio school district: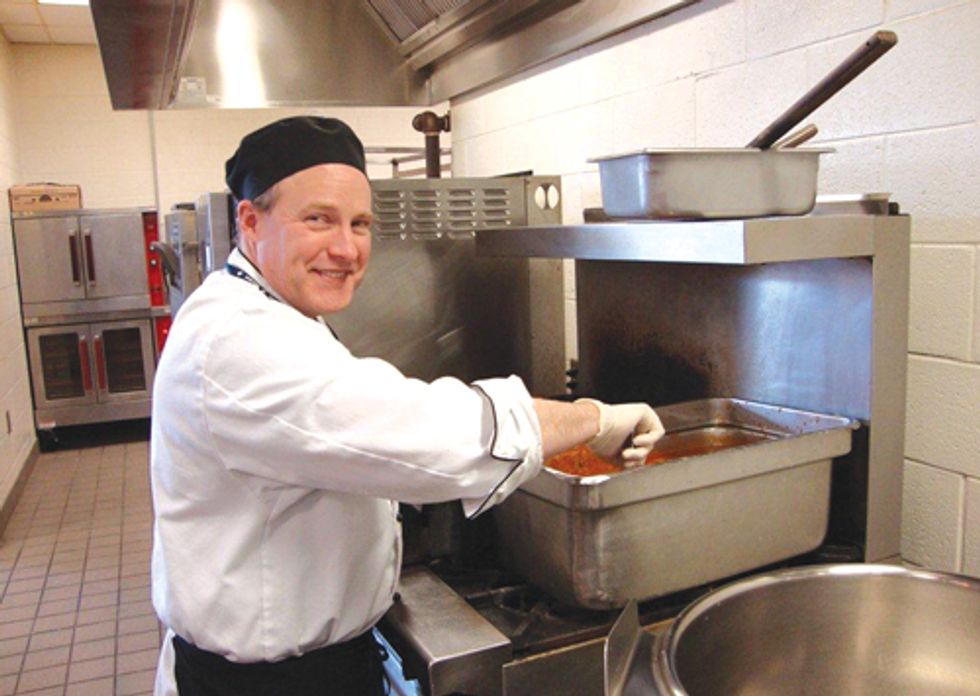 • Students would eat more fresh fruits and vegetables, increase their cafeteria purchases and get a real education in food and farming.
• The school district would balance its cafeteria budget while investing in children's nutrition and instilling lifelong healthy eating habits.
• Local farmers would get a guaranteed market and incentives to expand production and extend their growing season.
• The local economy would get a boost as more money would circulate locally instead of flowing to outside food suppliers.
That's the experience of the 2,550-pupil Granville School District in Licking County 30 miles east of Columbus. While farm-to-school programs are on the rise in Ohio, perhaps nowhere has the commitment to local been greater, and results been more impressive, than at Granville. Three years into its local food initiative, Granville's two cafeterias regularly serve healthy meals prepared on-site using raw, organic ingredients, about 40 percent of which are sourced from within 125 miles of the school (16 percent come from less than 25 miles away).
Instead of soggy green beans dumped from a can, Granville's executive chef Greg Enslen serves fresh beans steamed but still crisp. Chips, brownies and soda have been replaced with yogurt, pudding and flavored waters. The fryer has been ditched in exchange for a steamer. Students eat with silverware on plates, not plastic on styrofoam. Rather than nitrate-laden, lunch-meat turkey, 10 to 15 turkey breasts are cooked and sliced on-site each week.
Best of all, the increased costs of local fare have been offset as more students are taking advantage of the healthier, tastier options (participation has increased by 38 percent at the district's two cafeterias). Last year the lunch program basically broke even, with revenue of around $700,000, and lunch costs for pupils up only 10 cents.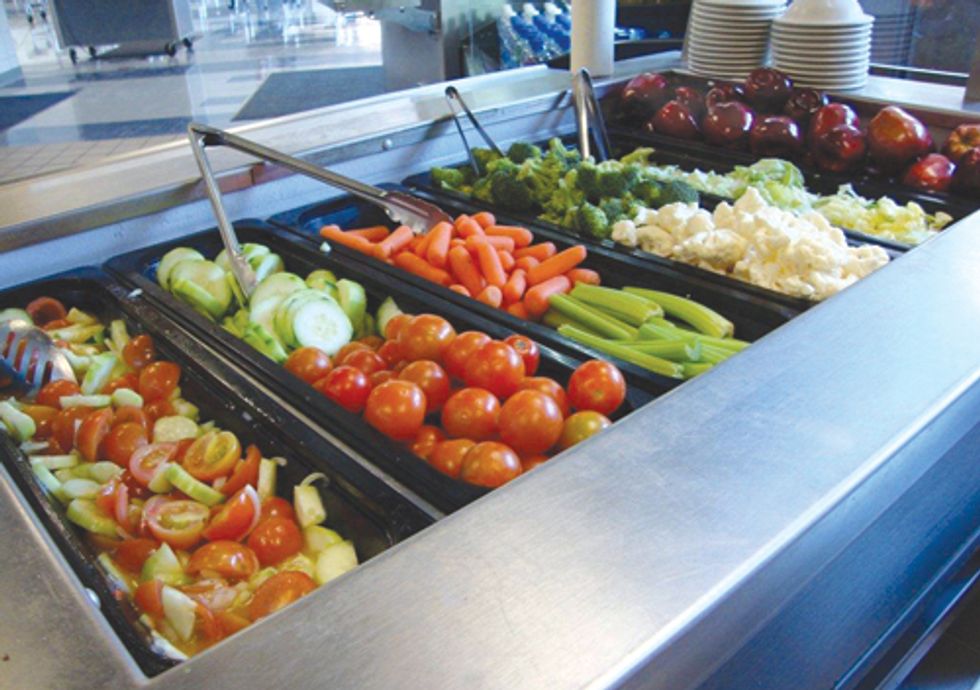 So why haven't more schools followed suit? Chuck Dilbone, Granville schools' business manager and the force behind the district's local food initiative, said that many concerns are bogus. Yes, there is enough local food produced to meet a large percentage of a school's demand. Yes, schools can legally serve local products as long as the farms have liability insurance (which those who sell at farmers' markets already have). A real hurdle, according to Dilbone, is that most school chefs don't cook.
"Unfortunately we don't do a lot of cooking in schools—we do a lot of heating, thawing and opening of cans," Dilbone said.
So the Granville district, which previously had no onsite cafeteria, hired an executive chef and a sous chef, both with restaurant experience. (They use food service provider AVI to keep labor costs low). They invested in the mixers, coolers, ovens, steamers and other equipment necessary for healthy, from-scratch cooking. Dilbone himself approached area farmers with the district's lunchroom needs, finding potatoes at an Amish farm, apples from a nearby orchard and beef from a farm, run by a former Granville student, whose cows graze in a field the district's school buses pass each day.
Another hurdle, according to Dilbone, is that subsidized government commodities keep schools in the status quo. In January, Dilbone noticed government pre-packed peanut butter sandwiches—with sugar and high fructose corn syrup as main ingredients—were being sold in the elementary/intermediate school cafeteria. Why? Because they were essentially free. All Granville had to pay was the cost of shipping. Dilbone instructed the chef to begin making the sandwiches on-site using local jam and whole wheat bread instead.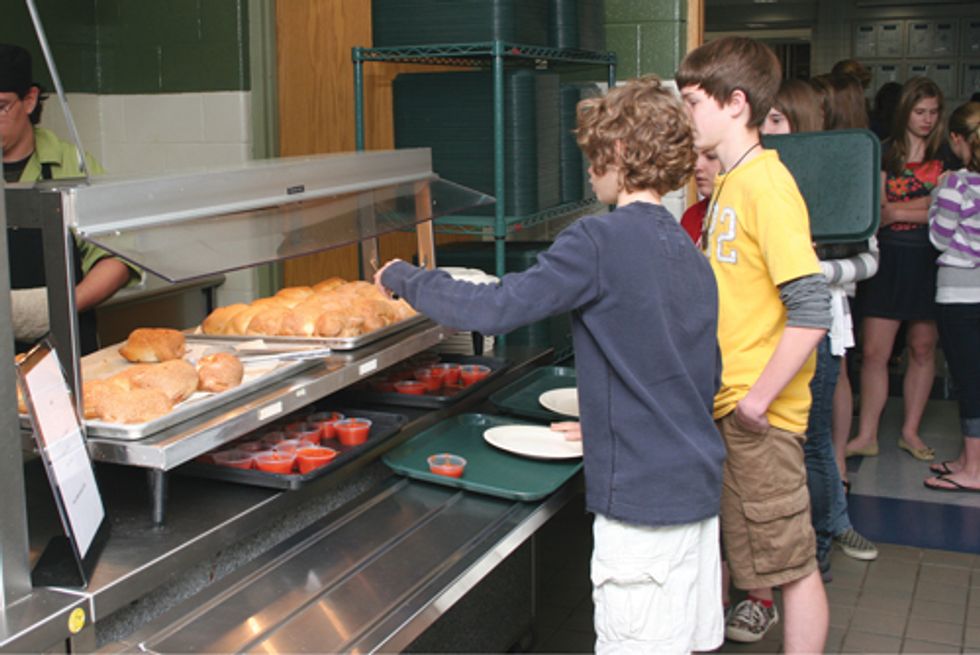 After the Granville program began, Enslen, the executive chef, came to Dilbone with a problem—that students were taking too many vegetables from its unlimited fresh fruit and vegetable bar.
"That's not a problem!" Dilbone responded. A final hurdle may be that schools need to change the way they think about food service. While Dilbone says schools shouldn't get into the food business themselves, instead relying on food service providers like AVI, they should make sure the food they serve is the freshest and highest quality possible.
If too many students consuming too many fruits and vegetables is not the problem, then what is? The problem is that childhood obesity and diabetes rates are at all-time highs. And the problem is that industrial agriculture is killing the planet. Soil is being depleted 10 to 40 times faster than it's being created, thanks to large monoculture commodity-crop farming practices. We are burning up fossil fuels in the production, manufacture and transport of our food at the rate of 10 calories of fossil fuel for each food calorie produced. Livestock, largely those fed industrially-produced grains at factory farms, contribute more greenhouse gas emissions than all global transportation sources combined. Agricultural runoff water laced with chemical fertilizers is creating dead zones in our coastal waters.
The next generation shouldn't just be taught about the problems of industrial agriculture; they also should be nourished with its solution. For schools which feed students industrial food are not only hypocritical, they are also negligent in their duty to improve the lives of our youth.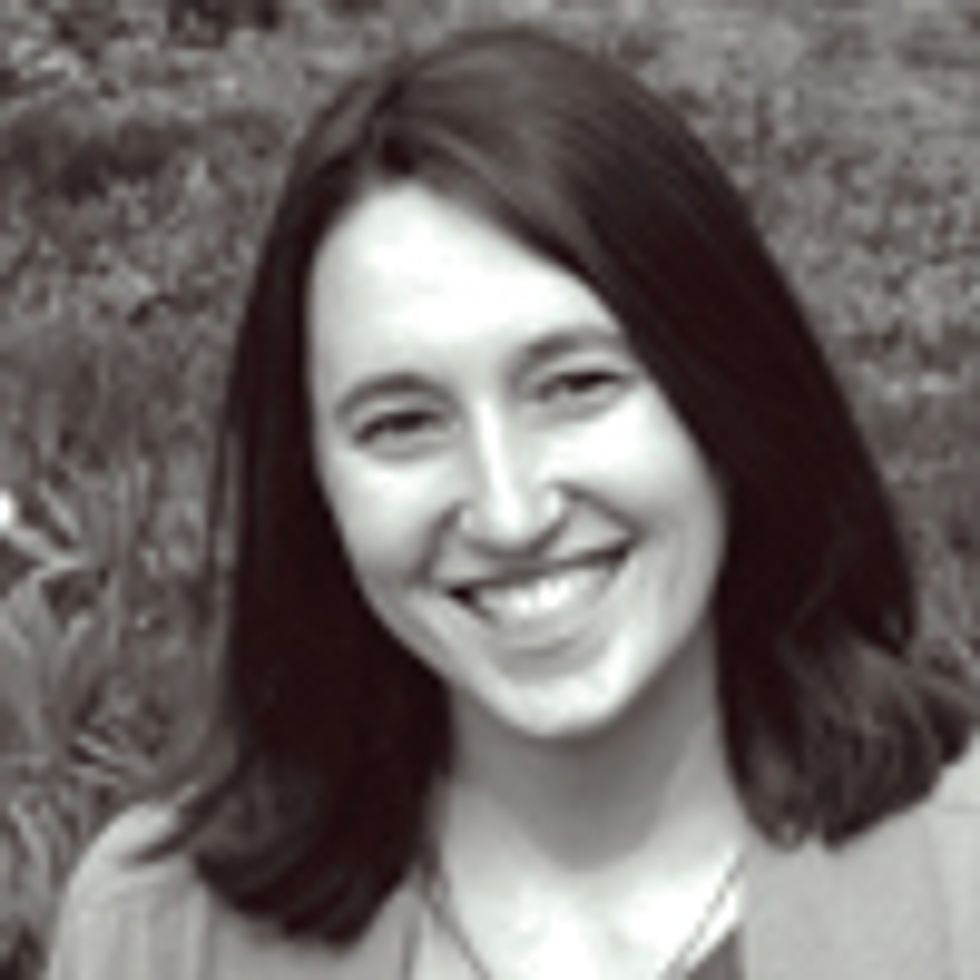 "I don't think there will ever again be sustained economic growth."  —U.S. Rep. Roscoe Bartlett (R–MD)
 "We need to recognize that the U.S. economy is no longer capable of growing at three percent per year."  —Jeff Rubin, former chief economist, Canadian Imperial Bank of Commerce (CIBC)
If there is one unshakable belief in America today it's that the U.S. economy can and must continue to grow.
That's why the messages delivered in November in Washington D.C. at a gathering of oil geologists, scientists, economists and others challenging that core belief went largely unheeded in the nation's capital.
The approximately 300 people who attended the 7th Annual Conference of the Association for the Study of Peak Oil–USA (ASPO-USA) in the shadow of the U.S. Capitol were told that economic growth is no longer possible as oil production flattens and declines, that U.S. energy independence is impossible and that domestic shale gas will fall far short of fueling American prosperity even while polluting the nation's vital aquifers.
"This is a place where facts don't have the weight I would like them to have," one congressional staffer said of Washington while meeting on Capitol Hill with a delegation from the ASPO-USA conference, held over three days at the nearby Hyatt Regency with its opening session at the Congressional Auditorium in the U.S. Capitol.
The facts presented at the conference, titled Truth in Energy, were grim. Global conventional oil production has reached a plateau after 150 years of fueling the fastest and greatest growth in history, according to various speakers, and as production heads into irreversible decline, Americans should prepare for a future of fewer jobs, less money, reduced mobility and dramatically diminished energy use.
Despite repeated conference invitations to the U.S. Department of Energy, no department representative attended, nor did a major media outlet provide coverage. Inside the Beltway, awareness of concepts like "peak oil" and "net energy" lags behind, leading to misguided and ultimately, futile, policy attempts to prolong oil-fueled prosperity.
"Oil prices affect the speed the economy can grow," Rubin, the former CIBC chief economist, told conference goers, adding that printing money through monetizing debt or quantitative easing would not fuel economic growth like cheap energy.
"With oil over $100 per barrel, the U.S. economy stops growing," echoed another speaker, Richard Heinberg, author of The End of Growth: Adapting to Our New Economic Reality. "There is no liquid fuel substitute for oil," he said.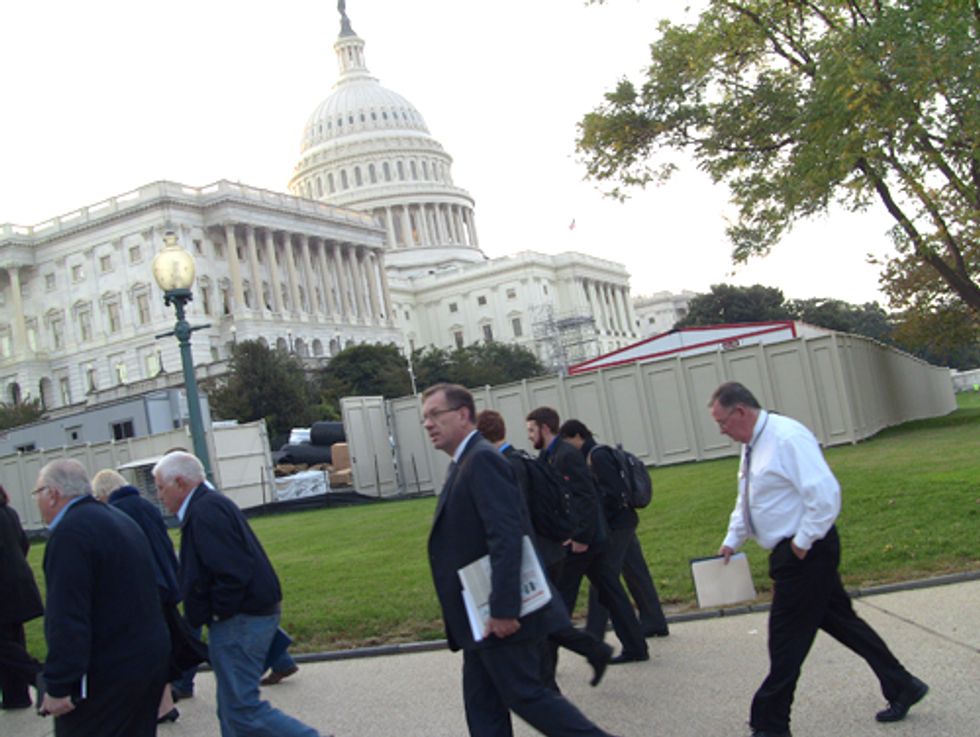 Oil reservoirs are exhausted at a predictable rate. Likewise, we can track how fast the planet's finite pool of petroleum is being depleted. And over the last few years, global oil production stagnated while the thirst for oil grew in developing (and populous) nations like China and India. This imbalance between supply and demand has given us recession-inducing high oil prices, conference goers were told. Those facts are not frequently disputed.
While not in attendance at the conference, influential energy industry consultant Daniel Yergin had his views challenged. Yergin argues that unconventional fossil fuels, new extraction techniques and biofuels will bridge the energy gap. But peak oil analysts at the conference insisted that those options are taking an increasing amount of energy inputs to yield the same amount of useful energy, a phenomenon known as declining net energy. As a result, there will be far less available energy.
In the U.S. in 1930 it took one barrel of oil equivalent to extract 100 barrels of oil from the ground. Today, the U.S. imports oil that yields just 19 barrels for each barrel of oil equivalent invested, despite advances in oil drilling technology and vast capital investments. Extracting the oil from unconventional formations like tar sand and oil shale takes even more energy and by some estimates, ethanol takes more energy to produce than it provides in fueling vehicles.
If Yergin, as well as Energy Secretary Steven Chu and Senate and House members, understood the simple concept of net energy, they might see that the growth fueled by cheap and easy-to-extract oil is coming to an end because alternatives to oil fall far short of meeting current energy demand. Such an understanding is also lacking among policy wonks who debate over small changes in efficiency as well as among environmentalists and Wall Street occupiers—all of whom live in communities lacking the resiliency and self-sufficiency to survive the end of the global growth economy.
The day before the conference began, a group of attendees, including myself as an ASPO-USA board member, met with congressional staffers to try to convince them, and their bosses, to at least be a little concerned about peak oil's growth-busting potential. Congress was not by itself to blame for this lack of concern, we said, because the U.S. Energy Information Agency (EIA) annually publishes misleading production forecasts.
The week prior, ASPO-USA held a press conference on the steps to the Department of Energy calling out the agency for its false data, demanding Secretary Chu respond to facts that fly in the face of his DOE analysis, and urging the DOE to create a plan to deal with oil supply disruptions
and long-term oil shortages.
"Pushing producers to be more transparent in their oil data sets is like slamming your head against a wall," another congressional staffer told us during the briefings. But it's one thing for OPEC and oil-producing nations like Saudi Arabia and Russia to lie to us, and another to be deceived by our own government.
During our congressional briefings, it felt like we were the ones slamming our heads against the wall. We were told that:
• Ethanol could free America from its dependence upon foreign oil (while at the conference chemical engineer and energy analyst Robert Rapier noted that turning all arable land in the world into biofuels would replace only 40 percent of global oil).
• Oil companies (while not acknowledging the growth killing potential of declining conventional oil production) are using the peak oil argument to speed development of unconventional fuels.
• We will always need to build more roads for more vehicles, that shale gas and "clean" coal will power America (and pollute the climate) for centuries, and that the strategic petroleum reserve is more than adequate to handle oil shortages, including if the strategically vital Straight of Hormuz leading into the Persian Gulf was blocked.
• In sum, there is no short-term oil supply problem, and there will be no long-term one.
It is not surprising that those in the seat of power won't touch peak oil. After all, as the energy available to our society diminishes year after year, collapse is inevitable. And collapse runs contrary to the story of American ingenuity and triumph. As retired CIA analyst and now journalist Tom Whipple pointed out at the conference, America's most dominant religion is not Christianity but the belief in economic growth, and those who contradict that core belief are heretics.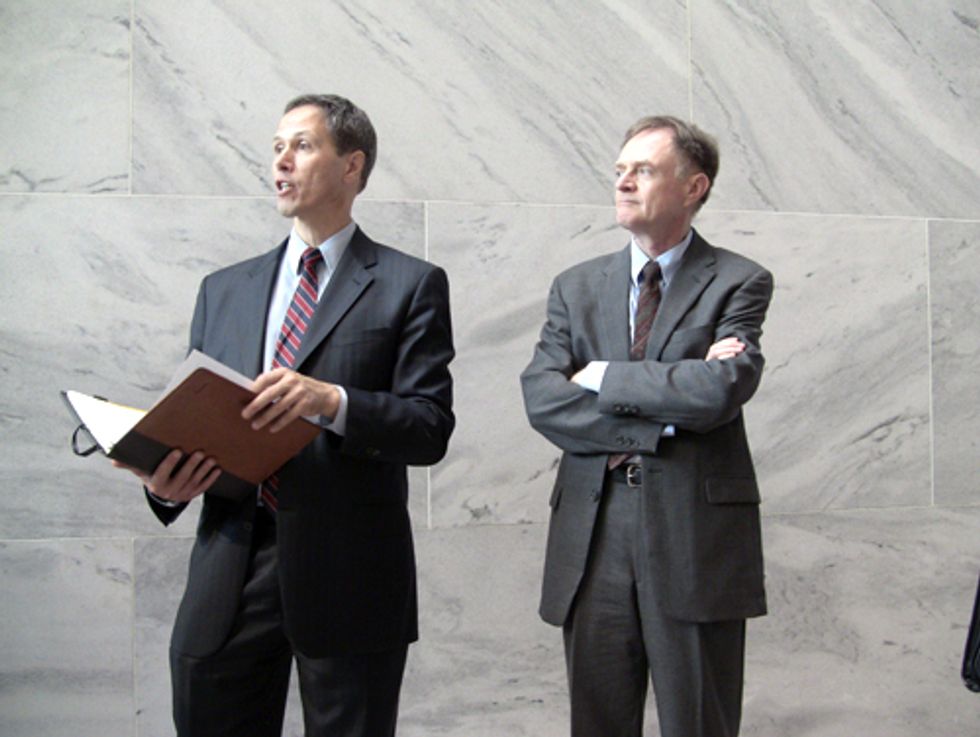 Preparing for a post-growth society might not be popular, but conference attendees nonetheless got a dose of suggestions. Agricultural researcher Wes Jackson maintained that soil is more important than oil and suggested a sustainable agricultural system based upon perennial polycultures
which use many crops within the same space to feed people, rather than rely on such annual monocultures as corn, now increasingly turned into ethanol to feed cars.
"The number one killer of our continent has been the corn plant," Jackson said, adding that this commodity crop has eroded our once nutrient-rich soils, which prospered in diverse ecosystems. "The only true economies are natural ecosystems," he said.
People have to take care of essential needs in their communities, according to several conference speakers, and should learn how to live off of contemporary energy (sun, wind, water) rather than finite, depleting ancient underground energy stores (fossil fuels).
"Our fetish in the modern world is having energy available on demand—we've built our life around that," said author and conference speaker John Michael Greer. "But the rest of the world has dealt with a world where you use energy only when it's there."
Contrary to some claims at the conference that clean, renewable energy can provide as much energy to power industrial society as fossil fuels, Greer and others argued that one way or another we will have to live with far less energy and that hoping for a green utopia, rather than building household and local resiliency in the face of peak oil, is more likely to end in misery and despair.
Greer said the "alternative to industrial society is not living in caves." As he sees it, the alternative is returning to a normal, far less energy-intense human existence.
Sociologist William Catton referred to our abnormal, energy appetite as Homo Colossus. "We were becoming a different kind of creature," he said of the dawn of the fossil-fuel era, adding that the average American today is equivalent to a 41-ton dinosaur in daily energy use.
As global oil extraction declines, economic growth halts and ecological deficits mount, Americans face a moral choice, Catton said. "We have to forgo luxuries, or others will forgo necessities," he said.
Some say that the best way to learn is to teach. In my second year as a college environmental educator, I have learned much more about my subject matter—namely the increasingly tenuous ability of nature to meet the needs of seven billion human consumers. But I have also come to learn the barriers to understanding and acting upon the signs of planetary peril, including climate change, peaking oil production, water depletion and toxics in our food.
Antioch University Midwest in southwestern Ohio, where I teach, has since 1990 required all of its students to take a course entitled, Global Ecology and Public Policy. At that time, ozone layer depletion was a prime concern, climate science was just beginning to show that human-caused climate changes were occurring, and the world seemed awash in relatively cheap crude oil as the suburbs continued to sprawl.
In many ways, my course probably looks similar to the one offered in 1990. I have my students read books by Aldo Leopold and Wendell Berry, published well before 1990. I treat my students to an overview of the modern environmental movement beginning in 1962 with Rachel Carson's Silent Spring and give presentations on long-standing problems like hunger and poverty, global water shortages and soil depletion, and show how the exponential growth during the industrial revolution, and consequently environmental destruction, came with the explosive increase in fossil fuel use. I could have given similar lectures in 1990, if I weren't just eight years old at the time, that is.
Yes, the environmental situation has deteriorated. Today, civilization's prospects are more dire as conventional oil production peaks, money and credit get scarcer and resources become more monopolized. In addition nearly every environmental indicator has worsened over the last 30 years, such as measures of biodiversity, habitat loss and species extinction.
The perennial war between humans and nature rages on, while in the battle of ideas an anti-environmental perspective appears to prevail, with many environmentalists portrayed as "doomers" in the media because of their focus on resource limitations and industrial decline.
At the same time, the populace remains detached from the ecological world, distracted by the race for money and consumer goods, while buried in debt, trapped in concrete jungles and viewing nature through the distorted lens of a television screen or car window.
Is hope and optimism fading with the worsening environmental indicators? Were my course to be taught in 1970, the year of the first Earth Day, there might have been much more optimism. Even in 1990 it may have seemed as if environmental awareness could reach such a height that over-consumption might be stemmed before resource limits were reached. The problems themselves are daunting, but even more daunting is the long lull since we became so much more aware of them.
The thinking goes something like this: "Surely, if we were going to stop our environmental collapse, we would have done so by now. Since we haven't, we won't." I find this hard to disagree with, yet my role as an environmental educator is not just to explain threats to humanity but to combat despair.
Perhaps the answer lies in understanding the role of formal education itself, which Berry and Leopold are highly critical about as it elevates book learning over knowledge gained from being in nature, and thus creates a populace indifferent to the natural world and its fate. As Leopold asks in A Sand County Almanac, "Is education possibly a process of trading awareness for things of lesser worth? The goose who trades his is soon a pile of feathers." We should take heed.
This semester I will dust off a few of my old PowerPoints with graphs and statistics that hit like a bomb in the classroom. But I will also take my students hiking, spend time at local farms and parks, and explore our emotional and physical relationships to the natural world. We will trace the origin of our water supplies, find point-source pollution in our neighborhoods, discover why mass-produced food is so cheap, and learn the human and natural consequences of our addiction to finite and fast-dwindling fossil fuels.
If industrial civilization soon collapses, as those "doomers" claim, we face living directly from nature's bounty, deteriorated though it may be. So we better become familiar with our local habitat and living locally. Saving our dying planet, and ourselves, is preceded by knowing, loving and caring for this place and its inhabitants. Leopold put it best: "We grieve only for what we know."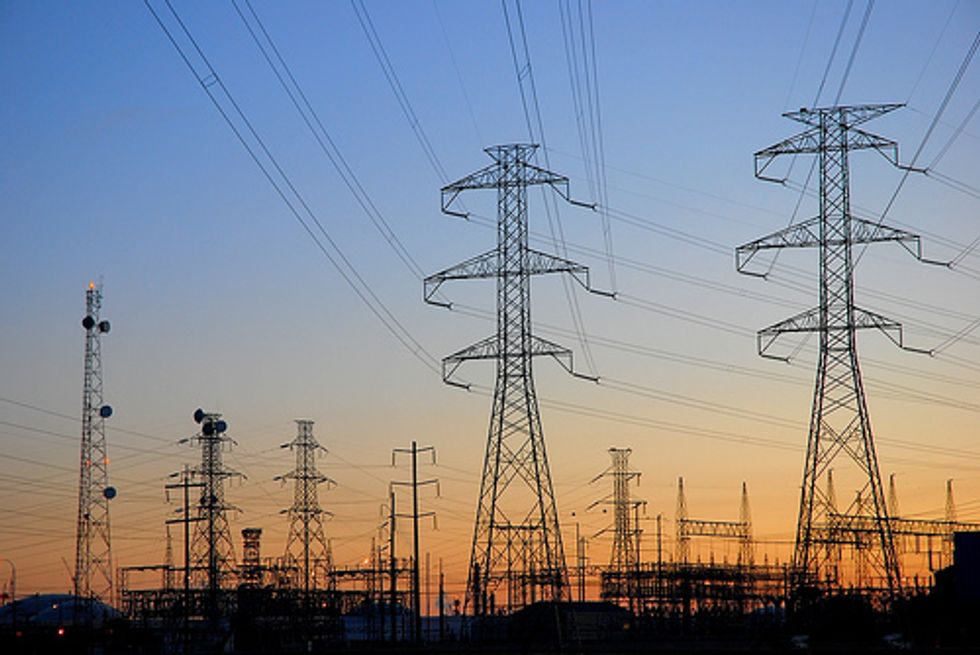 Was I surprised that last issue's column, Can Renewables Outshine Fossil Fuels?, elicited a strong reaction, with written responses of support and derision? Not at all. It's an issue that continues to divide the environmental community, and one which keeps us from moving forward as quickly as possible to conserve resources and relocalize as an era of cheap, concentrated, easy-to-get energy comes to an end.
My essential argument is that we need to use fast-depleting fossil fuels to create a renewable energy infrastructure even while understanding that renewable energy sources, as some energy researchers are realizing, cannot come close to replacing fossil fuels to meet current energy demand. Moreover, renewables, coupled with massive energy curtailment, will not any time soon become our primary energy source, largely because of various limiting factors, including resource constraints and possible prolonged world economic depression as the debt-based money system unravels.
My critics fail to understand the concept of "net energy," a full accounting of the energy inputs required to  produce a given unit of energy. Renewable energy requires far more imputs of energy, materials and money than do fossil fuels per equivalent unit of energy produced, recent research shows. Especially challenging will be finding a liquid fuel and feedstock alternative to oil, which powers close to 100 percent of global transportation and is ubiquitous in consumer products. No other fuel is as energy-dense, versatile, easily-transportable and abundant as oil. It is the main fuel powering a globalized industrialized civilization and will do so just once.
Here's my response to some critics' specific arguments:
Case Western Reserve University physics professor Philip Taylor suggests we "need gather only one part in 2,000" of the sunlight falling upon the earth's land area to meet our energy needs. While these back-of-the-envelope calculations are presented as veritable proof of solar energy's availability, a difficult reality emerges. For constructing, installing and maintaining the devices to capture this abundant but diffuse energy is a massive, expensive, fossil-fuel consuming undertaking requiring the mining of finite and ever-scarcer rare-earth minerals and other materials and accruing tremendous human, energy and environmental costs. Yes, we might need to gather only 1 part in 2,000 at current demand. The challenge is doing so in a world with increasing population and declining net energy—with more energy increasingly expended to produce the same amount of useful energy—while fossil fuel production peaks and heads toward collapse, and resource wars intensify.
Taylor also contends that solar cells can be as much as 40 percent efficient, much higher than plants. He misses the forest for the trees when he only looks at end-use efficiency rather than lifecycle efficiency. Is a solar panel really more efficient at capturing sunlight than a tree, considering all of the water and finite fossil fuels used and toxic waste created during its production? A self-replicating tree only requires inputs provided by its immediate environment and is 100 percent recyclable.
Cleveland-area environmentalist Glenn Campbell offered "almost certain technological breakthroughs," including ones "we can't foresee today" as evidence that renewables will take care of our energy needs, as if technology itself was the energy source. In fact, technological development has accelerated our energy extraction and use. Even when it's designed to increase efficiency, it still grows overall energy use (known as Jevons' paradox). Thus, the more efficient we become, the more we consume. And increasing consumption is our biggest enemy, although it is required for the economic growth needed to try to keep the compounding debt-money system from collapsing.
While rushing to meet current demands with renewables, we should first ask ourselves why we need so much energy in the first place and figure out what can we do better with far less energy. My suggestion is that we reduce our wasteful consumption of energy while we invest our remaining fossil fuels largely in installing decentralized, small-scale renewable technologies that communities can replicate and control. This should be part of a larger integrated initiative to, among other things, relocalize food production, retrofit existing housing stock and establish decentralized systems of zero-interest credit to help businesses, create jobs and stimulate local exchange of goods and services.
These types of measures are critical to addressing our dangerous dependence on those who control the supply and distribution of energy, food, credit and other vital systems—even as we are disempowered through neoliberal globalization to take care of ourselves and our communities. So solar, wind, geothermal and other renewable energy technologies should be viewed as part of a larger vision to create energy-conserving and sustainable local communities. But renewable energy's limits, compared to fossil fuels, must be understood and its potential contributions not exaggerated.
My problem therefore is not with renewables, but with renewable energy zealots who make pie-in-the-sky calculations that placate policymakers and the public and promote apathy. It's easier to let some scientists and engineers try to figure out our energy problem for us while we turn up the air conditioning in our 3,000-square-foot homes or drive gas-guzzling SUVs, when it is this very unsustainable lifestyle that is the root of our environmental problems, not fossil fuels.
Renewables won't save us. We have to save ourselves.
Suggested reading—"Searching for a Miracle: 'Net Energy' Limits & the Fate of Industrial Society," Post Carbon Institute & International Forum on Globalization, September 2009.  www.postcarbon.org/report/44377-searching-for-a-miracle
------------
Megan Quinn Bachman is a board member of the Association for the Study of Peak Oil-USA and a Yellow Springs News reporter. She also teaches classes in global ecology and sustainable agriculture at Antioch University Midwest. She can be reached at [email protected]
------------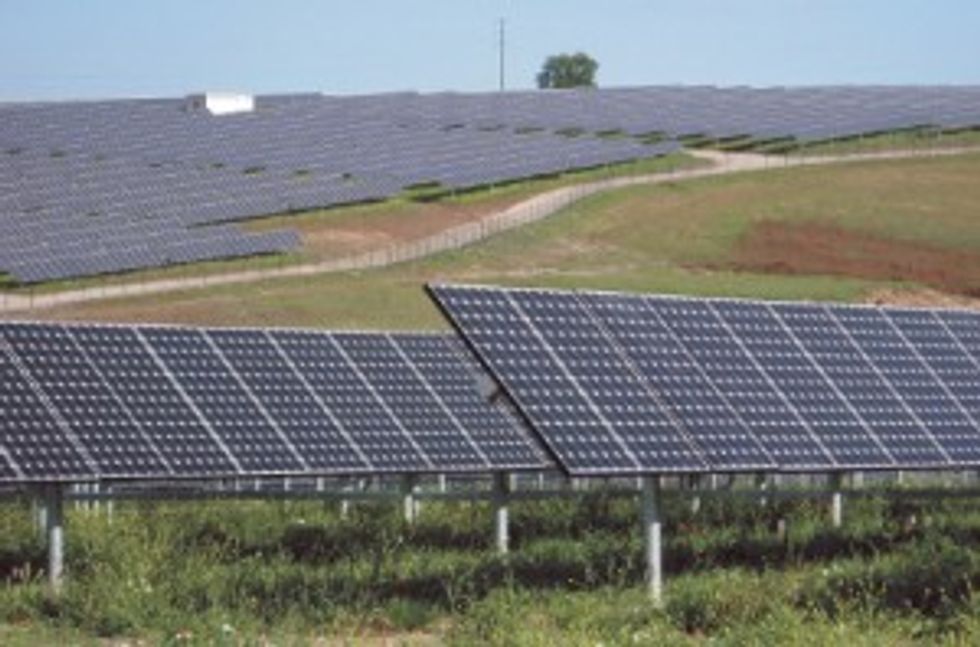 I'm not popular with environmentalists when I tell them that renewables can only provide a small fraction of the energy that fossil fuels do in powering industrial civilization. In fact, I was recently called a liar at the screening of an anti-nuke film for suggesting so.
Many greenies imagine that someday we'll power our plasma TVs and computers with electricity from wind turbines and solar panels, drive electric cars to corporate jobs and fly biofuel-powered jets to European vacations. In short, they believe that our lives will be essentially unchanged when we switch from a dirty, fossil-fuel regime to renewable energy sources such as wind and solar.
To some environmentalists, what gets in the way of the renewable revolution is federal policy that favors greedy corporations. I've even been accused of secretly working for these corporations to spread disinformation about the promise of renewables.
But the question remains - can we live a high-energy lifestyle that doesn't pollute the atmosphere with climate- changing gases or depend upon finite fossil fuels? Can we keep our iPods and Blu-rays without destroying the planet?
Renewable enthusiasts claim that enough sunlight falls on the earth in one hour (or minute, depending on whom you talk to) to meet world energy demand for one year. And that if we covered just a small fraction of the planet's surface with solar panels we could produce all the energy we need - and more. To examine these claims of renewable energy's essential equivalence with fossil fuels, let's start with some basic principles:
1) Nearly everything is solar energy
The sun is the ultimate source of most of the energy we use, but we have to capture that solar energy in ways we can use it. Nature has its own "solar collectors" in the form of biomass (plants, trees), which have evolved over millennia to efficiently capture sunlight, and which we then burn, releasing carbon dioxide and energy. But the U.S. uses more energy each year than the amount the country produces annually through photosynthesis, the process by which solar energy is captured by U.S. forests, food crops, lawns, etc.
Fossil fuels are prehistoric biomass stores of plants and animals that have been concentrated over millions of years from intense geological heat and pressure into an extremely dense form of energy. Where solar panels can daily collect current solar energy, we daily burn oil from millions of years of solar energy - quite a difference.
2) It takes energy to get energy
To extract energy, process it into a form we can use and transport it to where it's needed requires large amounts of additional energy. Oil and gas wells must be drilled and pumped and the fuel transported and refined. Coal must be mined by stripping away land, digging tunnels or blowing up mountaintops. The materials used in solar photovoltaic panels must be mined and the panels manufactured. Corn for ethanol must be fertilized and mechanically-harvested. But also required is the energy to build the machines and facilities used throughout - drills, refineries, coal cars, tractors, etc.
A measure of how much energy is required for different sources is called "Energy Returned on Energy Invested" and is measured as a ratio, which is expected to sharply decline for diminishing, harder-to-extract fossil fuels. According to the report, "Searching for a Miracle" by Richard Heinberg, oil currently has a 19:1 ratio (19 units of energy produced from an expenditure of 1 unit), when it used to be closer to 100:1. Coal has a ratio of 50:1; natural gas is 10:1; wind is about 18:1; solar photovoltaics range from 3.75:1 to 10:1 and geothermal is from 2:1 to 13:1. Ethanol may take more energy to make than it yields at 0.5:1. Liquid fuel alternatives are especially low in their energy yield, making petroleum - which accounts for 95 percent of global transportation fuel - perhaps the hardest to replace.
3) Siting, intermittency, and storage
Renewable energy sources face other challenges as well. Many of the best sites for hydroelectric dams and wind turbines have already been taken so that with each successive installation the energy returned on energy invested drops. And sometimes the best sites are in remote areas far away from populations, so more energy has to be used for transportation and transmission.
Perhaps the most significant problem for renewables is their intermittency - solar panels only work when the sun is shining and wind turbines when the wind is blowing above a certain speed. So renewables can only be used as "peaking fuels" while the 24-hour, seven-day-a-week base load power that keeps hospitals, schools and police stations running comes largely from fossil fuels. Storage is a terribly complicated question, involving expensive batteries, themselves produced from finite minerals.
Today, wind and solar energy combined account for just a fraction of a percent (about 0.3 percent) of total U.S. energy use after nearly two decades of rapid growth. Hydroelectric stands at just over two percent while combustible renewables (which still contribute CO2) are nearly 10 percent.
It's clear that fossil fuels are required in copious quantities to develop and maintain the infrastructure for a renewable energy regime. In fact, that is the best possible use for these fast-diminishing, finite fuels. Then, renewables can ease the demise of the fossil fuel age, which fueled the most energy-intensive civilization on the planet.
Possibly in a century or two, renewables may be the world's primary energy source. It would be a de-globalized, less industrialized, more localized world where we would continue to rely on photosynthesis, thrive on low-tech, decentralized energy sources (micro-hydro, solar thermal, small-scale biodiesel) and use other energy as available. And we may only consume a quarter or less of the energy we use today.
Perhaps that's why people call me a liar. It's easier not to think about that.
Click here for other EarthWISE Columns by Megan Quinn Bachman

In 2004 I was an idealistic young college graduate who hoped to change the world. I was convinced that the prospect of declining worldwide oil production loomed, and that people must heed my calls for energy conservation and radically-relocalized living.
To tell the world, I joined forces after graduation with a tiny non-profit in Yellow Springs and set my sights on tackling the coming global energy crisis through PowerPoint presentations, websites, filmmaking and conferences. The world didn't seem to change, but to my surprise, something else did—my hometown.
Today, Yellow Springs is well on its way to becoming one of the most energy-conscious small towns in the country, and I'm now content to help it become such a model low-energy village, and to document its transition for the larger world. I also learned a lesson along the way—that to change the world we have to first change our communities.
Yellow Springs' greening was partly intentional and partly a matter of circumstance. The southwestern Ohio town of 3,400 eschewed the path of continued fossil fuel burning in 2007 when it considered, concurrently, an offer to build a coal plant and a recommendation to upgrade its electric infrastructure to handle an electricity consumption increase.
The village first decided to commit to energy conservation and efficiency gains rather than invest in a $2- to $3-million upgrade because of residents' concern over climate change and the high future cost of energy. The village council then voted 3–2 to reject an offer from American Municipal Power, a wholesale power supplier for municipal electric systems, to buy into a 960-megawatt, conventional coal-fired power plant to be built in Southeast Ohio. Yellow Springs was the first town, followed by Oberlin and Westerville, to say no to the plant, which was cancelled in 2009. The environmental organization Ohio Citizen Action now credits Yellow Springs with beginning a successful statewide movement among communities to stop the proposed plant from being built.
In the meantime, the environmentally- and socially-conscious population began making personal commitments to energy reduction by buying hybrid cars, building green homes and retrofitting buildings. An energy reduction support group, called the 10 Percent Club, meets monthly to help residents curtail their personal energy use by 10 percent per year.
Yellow Springs now has one of the highest rates of hybrid vehicle-ownership in the country, at more than two percent. There are six passive houses and passive retrofits—which don't require furnaces—complete or under construction, perhaps the highest per capita in the country. And soon the village will have seven straw bale buildings.
At the village level, council has committed to green energy. At least two-thirds of Yellow Springs' electricity consumption will come from renewable energy sources—mostly hydroelectric, landfill gas and solar— by 2015. A new village commission, the Energy Board, invests $50,000 per year in municipal energy efficiency and advises on household conservation measures, last year promoting clotheslines and compact fluorescents. This year the group is offering $60 energy audits to all residents with hopes of reducing the town's electricity consumption by three percent per year over five years.
And villagers are becoming localvores. This season yet another community-supported agriculture farm has sprung up just outside of town to feed the community with weekly shares of vegetables—the third subscription farm in five years. These farms find fertility in the waste scraps of Yellow Springs' local restaurants and coffee shops, which, in turn, source their produce from the local farms.
A new proposal to build a 2-megawatt solar farm in Yellow Springs would add more than just another source of clean electricity to the village's already-green portfolio. Filling a 12-acre field in, or just outside, the village with 30,000 solar panels would be a shining reminder to the world of the community's sustainable aspirations.
Communities in Ohio and elsewhere will face the same challenges arising from global fossil fuel depletion. In being more prepared to take them on, Yellow Springs may lead the way among municipalities to a lower-energy future.
It seems I may help to change the world after all.
Click here for other EarthWISE Columns by Megan Quinn Bachman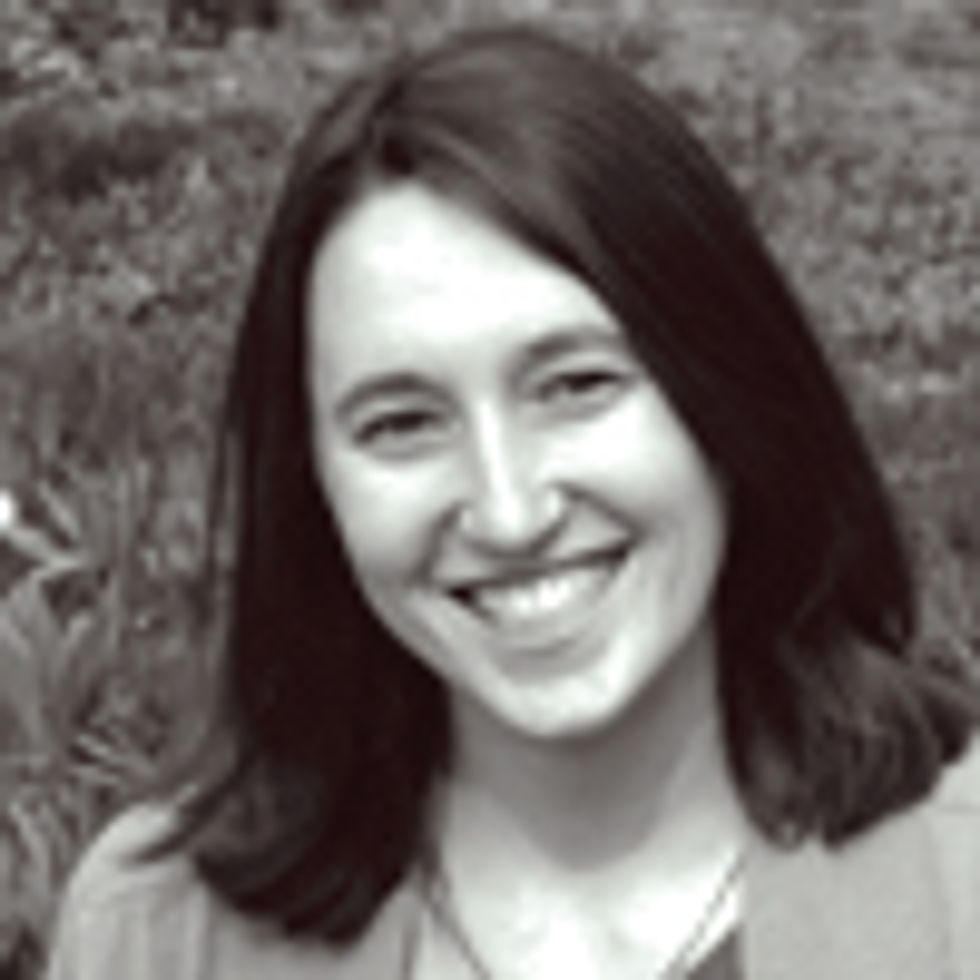 Ohio, the home of John D. Rockefeller's Standard Oil, and site of the world's largest oil-producing provinces in the late 19th century, is again at the center of the action in domestic fossil fuel production as a controversial drilling technique, known as fracking, is draining Ohio's remaining oil and gas reserves. Meanwhile, Pittsburgh has prohibited this extraction method and New York state has issued a moratorium on combining fracking with horizontal drilling while environmental and safety issues are studied.
With fracking (the formal name is hydraulic fracturing), water and chemicals are injected at high pressure to break up rock reservoirs so more oil and gas can be extracted—a practice which has drawn protests from environmentalists in Ohio and elsewhere who are concerned about groundwater contamination and other environmental threats.
But the question is: Are working oil wells in our fields and farms, however drilled, just the price we Ohioans must pay to satiate our fossil fuel addictions? With global oil production peaking and the number of new large oil finds dwindling, is increased domestic production in Ohio and other states through fracking a vital contribution to our energy security, or a fate to be fought?
Though Col. Edwin L. Drake got all the glory in Pennsylvania in 1859 for drilling the first commercial oil well in the U.S., producing wells in Ohio's Washington County near Marietta came online soon thereafter. By 1896 Ohio reached its peak yearly production, 24 million barrels from about 6,000 producing oil wells, mostly from the rich Lima-Findley oil field. Natural gas went into commercial production in Ohio in 1884.
Ohio's oil and gas industry was all but dead when fracking, first used in the state in the early 1950s, dramatically increased the amount of recoverable oil and gas from our Clinton sandstone and Devonian shale. Today, roughly 64,000 wells pump out 5 million barrels of crude oil per year, according to state figures. But statewide natural gas production provides more than twice as much energy, with 88 billion cubic feet of natural gas being produced annually.
Though a 60-year-old technology that is used in 90 percent of all oil and gas wells drilled today, fracking is increasingly used to extract oil and gas deposited in deep underground shale using modern-day horizontal drilling, where wells are drilled at an angle to access more source rock. Most oil and gas exploration is taking place in the eastern part of the state, located in the Marcellus and Utica shale formations that have begun to yield huge amounts of natural gas, and large companies like Chevron and Chesapeake Energy, one of the largest gas producers in the nation, have started leasing land.
So what are the problems with fracking? Opponents worry that the chemicals used to frack will contaminate underground aquifers. They also cite excessive water use—since four to nine million gallons of water are injected each time a well is fracked—and wastewater pollution and air pollution from open air wastewater pits. To emphasize the dangers, opponents point to a case in Bainbridge Township in Northeast Ohio where a house exploded in 2007 when natural gas from a gas well 1,000 feet away migrated into the home due to over pressurization of the well's surface casing, investigators determined.
But geologists at the Ohio Department of Natural Resources' Division of Mineral Resources Management, which oversees fossil fuel drilling and fracking, maintain that no groundwater contamination has taken place in any of the 80,000 fracked wells in Ohio, and that strict state regulations mandate cement casing within a well to isolate underground aquifers from the fracking taking place several thousand feet below them. Also required are proper wastewater disposal and site remediation when wells stops producing.
Are the potential threats from fracking in oil and natural gas producing states greater than the impact of potential shortages and spiking prices in Ohio and across the nation? What if Ohio could produce a lot more of its own oil and natural gas to help maintain stable prices for its own households, businesses and manufacturing plants, while the nation builds a wind, solar and geothermal infrastructure—a decades-long undertaking that will require lots of fossil fuel?
What if, with beefed up production, more crude oil could be shipped from our communities to the state's four refineries to help substitute for lower output elsewhere as worldwide oil production heads into permanent decline? What if more locally-produced natural gas could be pumped directly into local utility pipelines to heat homes and businesses? Still, with Ohioans consuming nearly 50 times as much petroleum as the state produces each year and 8,000 times the natural gas, we could never provide for our own energy needs without huge cuts in consumption.
While the possibility of an underground gas explosion may indeed frighten us, as well as the prospect of plummeting worldwide oil production, an even more earth-shaking realization should be our dangerous dependence upon these ancient, underground and ultimately finite fossil fuels.
Click here for other EarthWISE Columns by Megan Quinn Bachman

A coal industry CEO told students at a small Quaker boarding high school to prepare for jobs in coal mines and power plants, rather than study philosophy or become community organizers.
"We don't need another community organizer," said Bob Murray, the chief executive of Ohio-based Murray Energy, to "revolutionize the country." Instead, he said, students need skills for jobs in the real world, and "I'm the guy that does create jobs."
Oddly enough, the venue for Murray's talk was at the Olney Friends School's sustainability summit in Barnesville in October, where teachers, students and alumni were imagining how the Southeast Ohio school would fare in facing the end of the fossil fuel age, and how they might build a green economy in the region.
Participants learned about green entrepreneurism, food cooperatives, Amish technology, renewable energy innovations, local food organizing and local currencies; made apple butter and watched films on the problems of industrial corn production.
The wide-eyed optimism of the green future may have been dimmed by a king of dirty energy imploring that coal was necessary to maintain their quality of life, except for an even more confounding presentation by policy wonk Michael Shellenberger.
Shellenberger, famous as the co-author of an influential New York Times article, The Death of Environmentalism, traced humanity's greatest accomplishments, including the civil rights movement, to the affluence created by fossil fuels. His solutions for global warming, since individual actions like buying hybrid cars do little to nothing, were nuclear energy and genetically modified foods.
At first glance Shellenberger, a young, crisply-dressed West Coast environmental strategist, and Murray, a stocky, graying man who has spent his career in the coal business, seemed not to have much in common. But both preach high technology as the answer to humanity's energy woes—technology created and owned by large multi-national corporations, which are designed to amass enormous monetary and physical wealth by exploiting natural resources and human labor.
Murray started his talk by telling students they needed jobs to live, specifically jobs in his "real economy." I spoke before Murray and essentially said the students needed to work with others in their local communities and neighborhoods to provide for much of their essential needs, such as food, shelter, healthcare and security, by exchanging local goods and services and relying less on money and debt.
I also offered a general description of the current monetary system, in which the nation's money supply is created out of thin air by private banks as debt. This system can never be used to create a sustainable economy because it requires the economy to continually grow through borrowing or collapse. While the loan making helps to keep enough money in circulation and wards off a deflationary collapse, it can also accelerate natural resource depletion as income must be generated to pay at least the interest costs on accumulating debts.
And this debt-based, wealth-concentrating growth model, predicated on turning natural resources into consumer products and, ultimately, waste, only works in the long run if resources and pollution sinks are infinite. But carbon dioxide is fast filling up the atmosphere and fossil fuel production is on the verge of decline. In the meantime, the growth imperative continues to lead to a free-for-all for the increasingly scarce money and jobs that people think they need to live and for the economy to grow.
I suggested that by developing local credit and currency systems and small businesses to exchange goods and services—such as through local agriculture and energy production—communities can keep more of their money circulating locally. And to realize that by some estimates, about 40 percent of what we spent on goods and services is to cover the interest costs on the debts that producers and service providers accumulate—not to mention the finite fossil fuels devoured in the long-distance transport of consumer products under free trade.
Perhaps Olney Friends School could teach students about how this unsustainable, debt-based money system really works—for it is based on charging interest on loans, a practice claimed at times to be usury, and said to have been condemmed as morally wrong by various philosophers and religious leaders throughout history. And students can also learn how to connect with their neighbors to meet many of their needs locally and sustainably.
In short, the students should study philosophy and become community organizers.
Click here for other EarthWISE Columns by Megan Quinn Bachman