"You can resist an invading army; you can't resist an idea whose time has come." —Victor Hugo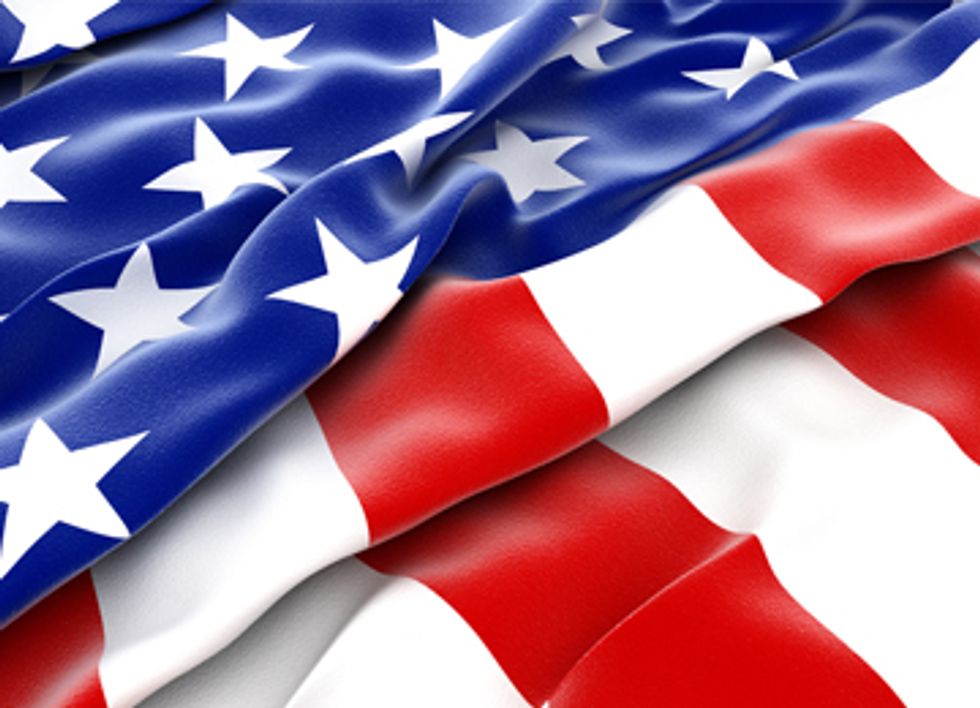 Photo courtesy of Shutterstock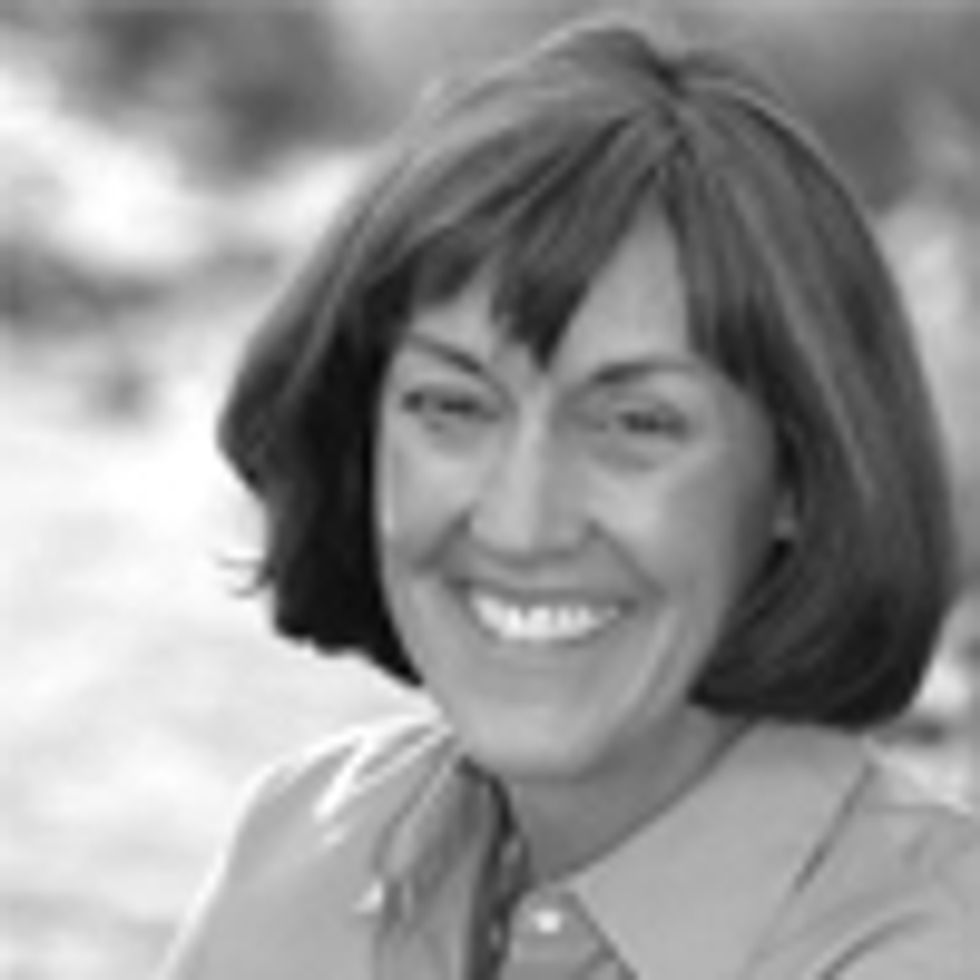 Last week, I watched President Obama stand up to the fossil fuel industry and all their friends in Congress and for future generations as he outlined his national Climate Action Plan. The speech was clear sighted on both the core problem of carbon pollution and the fact we're already paying for it in spades. It was bold in following through on a promise to take action if Congress failed. Most important, though, this was the first time in a generation when a U.S. president officially broke the silence on climate change with a real plan. 
Yes, other leaders have broached the subject in public and President Obama had spoken of the climate crisis during his second inaugural address and the State of the Union speech this winter. This was different. This wasn't a speech designed to energize just an engaged environmental community or a section of the base with promises. This was a speech for the nation singling out the greatest existential threat we face and laying out a vision for how we confront it. Together.
More than fifty years ago, President John F. Kennedy challenged us to put a man on the moon, and we did it. Last week, President Obama challenged us to step up and create a future we can be proud to give our children. And we will. Because if I had to summarize all of the speech's moments of leadership and moments of publicly shaming climate deniers in one simple thought, it would be this: getting serious about solving carbon pollution and climate change is an idea whose time has truly come.
As for the specifics of the speech, there were a lot of great ideas and policy tools, but the four most important steps the president put forward were these:
Setting standards for power plants to reduce carbon pollution. Power plants are the single largest source of our greenhouse gas emissions, accounting for nearly 40 percent of our carbon pollution. The president's plan calls for new standards lowering the rate of carbon pollution to be in place for all power plants by January 2016. We've already seen this approach work with fuel-efficiency standards for cars: the government set goals and industry has exceeded them.
Setting standards for energy efficiency. Increasing energy efficiency is the easiest, most inexpensive, and most immediate way to reduce carbon pollution. The president recognizes this and his plan increases funding and federal incentives for energy efficiency, including $250 million in loans for rural utilities.
Expanding renewable energy. Increasing use of clean energy means reducing carbon pollution. It also means creating economic opportunities and jobs, jobs, jobs. The president's takes advantage of this win-win situation to expand renewable energy development on public land and double our solar and wind energy use by 2020.
Renewing our commitment to international agreements. Climate change is a challenge we can only solve together as a planet. The president's plan calls for the U.S. to engage with nations around the world through multilateral and bilateral climate negotiations to spur global action on climate change. The recent agreement with China on phasing out hydrofluorocarbon greenhouse gases through the Montreal Protocol is an example of the power of these agreements and the seriousness of the president's commitment.
The policy prescriptions are critical, but to my mind, the most important point in the speech came at the end:
"What we need in this fight are citizens who will stand up, and speak up, and compel us to do what this moment demands. 
Understand this is not just a job for politicians. So I'm going to need all of you to educate your classmates, your colleagues, your parents, your friends. Tell them what's at stake. Speak up at town halls, church groups, PTA meetings. Push back on misinformation. Speak up for the facts. Broaden the circle of those who are willing to stand up for our future."
To put it another way, it's up to us. If we want to solve climate change, we have to stand up and get involved. We have to talk with our friends, families and networks, and help them understand the truth of the crisis, how it affects them and what we can do to solve it. Then, together we have to make our leaders listen.
This message rings true to me and is an important one to focus on the Fourth of July. Let's not beat around the bush: as Americans, we are strong willed and independent minded. After all, the nation was founded because we didn't want someone telling us what to do and taxing us for the privilege. Never mind the audacity of rebelling against a global empire or the practical costs of fighting a war against a well-trained, professional army. We wanted the freedom of self-determination. And we embraced a challenge to get it.
As a nation, we've always risen to the challenge, and today, this looks to be one of the greatest of them all. Our freedom to make the life we want really is at stake here, threatened by seas that would swallow towns and extreme weather that's hitting us harder, more often, and with higher costs than ever before.
Make no mistake: we have a lot of work to do. We have to connect the dots for people so they understand the things they hold dear are at risk. Then we have a fight with a caged bear, as on the other side, Big Coal and Big Oil and their denier friends are doing everything they can to stop us. But if we believe the freedoms we have and the things we love intimately are worth protecting, we have to stand up and together cut carbon pollution. It's an idea whose time has come.
Visit EcoWatch's CLIMATE CHANGE page for more related news on this topic.
——–

EcoWatch Daily Newsletter
"All we are not stares back at what we are."  —"The Sea and the Mirror" W.H. Auden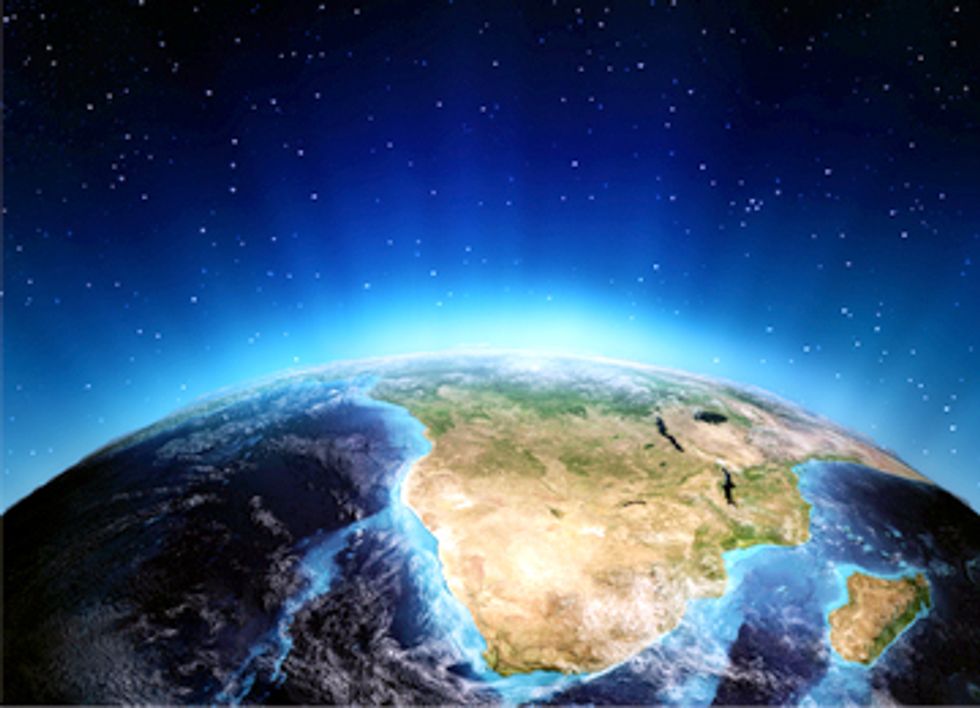 Photo courtesy of Shutterstock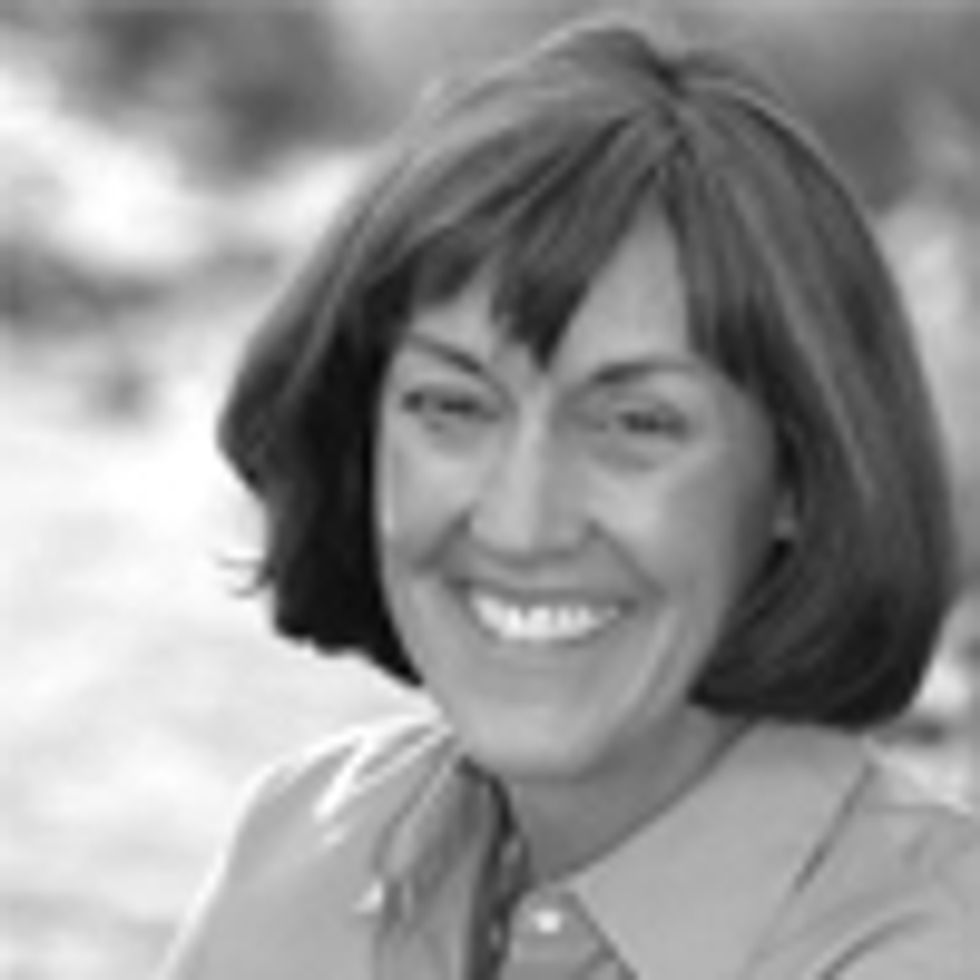 Throughout my life, there have been poets and poems I've carried with me everywhere, like a briefcase that's always packed and sitting by the front door. And while it might sound strange, I've found myself coming back to Auden in the past few weeks after two things happened in the climate world. First, it was the European Union effectively giving up on its emission trading scheme (ETS) for regulating carbon pollution. Then it was the news that atmospheric carbon levels had reached a new record concentration of 400 parts per million (ppm).
As global milestones go, this was a quiet one. Life went on much as it had when we stood at 399.9 ppm, and few will remember exactly where they were when they heard the news. What it means, though, is that the atmosphere now has more of the heat-trapping gases driving climate change than ever before, taking us further away from the 350 ppm level scientists agree we can safely handle. With the effective collapse of the ETS, our challenge in responding becomes even greater.
Which brings me back to Auden. I can't help thinking about this line because I can't help thinking these two events show that we're simply not rising to meet our potential. When it comes climate change, we're avoiding the tough decisions instead of stepping up to the challenge, pure and simple. Seeing us cross the 400 ppm threshold or reading another climate denier distort the facts in the papers, I know we are better than this. Because what we are not, as Auden would have it, is extraordinary.
As we celebrate Memorial Day, think back to the generations that came before us and the existential challenges they faced. The ones, for example, who came together selflessly to defeat Nazi tyranny, whether they were daily risking death on the front lines or working hard on the home front. They took on this challenge because there were people and places in their lives they loved deeply and utterly, and there was nothing they wouldn't do to protect them. And in part because of that love, they won.
We don't have to face bullets, but we do have to face reality and make real choices about climate change. Those of us who've been working in the movement for decades are used to being called merchants of doom and gloom (and sometimes much worse). These names miss the point entirely. What gets me out of bed isn't dread, but love for the faces that appear in my picture frames and around my breakfast table. Given a choice between giving up my arms or something happening to my family or friends, I'd offer you my legs too. Just like any mother, I want my children to have the freedom to make the lives they want. I also want to be able to run in the mountains and savor a cup of Moka Java in the morning. I could go on and everyone will have their own list, but in every case, this means taking care of what we love on this exquisite planet.
This is the challenge of our time, the one that will define us to our grandchildren and beyond. The good news is that the solution starts with a simple step: putting a price on carbon. With a price on carbon, we curb the carbon pollution accelerating climate change and ultimately take care of what we love. It will not be easy, but it's a challenge we can solve together. It's past time to step up, to be worthy of the generations before us and faithful to the ones who'll come after.
Visit EcoWatch's CLIMATE CHANGE page for more related news on this topic.
——–
Click here to tell Congress to Expedite Renewable Energy.

Chiradech / iStock / Getty Images
Portable generators allow you to power your devices and certain appliances, even away from home or when your primary power source is taken offline. These devices are also perfect for camping or outdoor adventures. A portable solar generator can give you the power you need with a smaller ecological footprint by using solar panels. In this article, we'll outline some of the top options available in 2021.

Our Picks for the Best Portable Solar Generators
Each product featured here has been independently selected by the writer. If you make a purchase using the links included, we may earn commission.
How We Reviewed Portable Solar Generators
A good portable generator will offer you backup power in a convenient and reliable way. We have reviewed some of the top models on the market today, and arrived at a few that we think stand out from the rest.
To rank the best solar generators, we considered the following criteria:
Size and weight. Smaller, more lightweight units offer much greater ease of use. We sought portable solar generators that aren't too challenging to lug around your home, or take with you when you go camping.
Battery storage capacity. While your generator absorbs light through a solar panel, that energy is ultimately stored in a battery. The battery storage capacity, measured in watt-hours (Wh) determines how long you can use the generator before it requires a recharge.
Inverter rating. Basically, inverter rating refers to the total number of watts that the solar generator can extract at any given time. Inverter rating, along with battery capacity, determine the wattage and power output of your generator.
Expandability. Some generators come with a predetermined number of solar panels, while some allow you to add more solar panels as needed. This is an important feature to consider when looking for generators.
Price point. Naturally, when looking for a new solar generator, staying on budget is always going to be a factor. We chose generators that are competitively priced.
The Best Portable Solar Generators
With these ranking factors in mind, here are our picks for the best portable solar generators available in 2021.
What Types of Batteries Do Solar Generators Use?

It's important to note that solar power generators may employ different kinds of batteries. The most common option is the lithium-ion battery. These tend to be more expensive than lead-acid batteries, at least on the front end. With that said, a lithium-ion battery will prove more durable, which usually makes it the smarter investment in the long run. Solar generators include charge controllers, which regulate the volts of energy coming from the solar panels to the battery to make sure the battery isn't overcharged and damaged.
The energy stored in the battery is converted from DC power into AC power using an inverter or adapter.
What Can You Power With a Portable Solar Generator?
There are different types of solar generators. A backup generator is primarily used to power your home, should your electricity go out. In this article, we focused on portable generators, which are mostly used for hiking and camping. With that said, a portable generator can also be really useful during power outages, potentially keeping your lights, electronic devices, and small devices or appliances on for several hours. Depending on the watts of power your solar system generator kit can support, you can use it to power things like phones, tablets, laptops, TVs, coffee makers, a mini-fridge, certain medical devices, and most anything you would plug into a car charger.
Some of the generators we've listed here can be charged by solar energy or via other sources, including vehicles and power outlets. These different charging solutions make a generator more versatile, though of course, solar energy is what you'll want to use if staying away from fossil fuels is your goal.
What are the Benefits of a Portable Solar Generator?
There are a number of reasons why you might consider a portable solar generator:
These units are ideally suited for camping and hiking. The ones on our list range in weight from under 10 pounds to over 50, but they are all fairly easy to cart around as needed, or to keep in your camper or RV.
Though they are not primarily intended to be emergency backup generators, they can certainly be used in that capacity. In particular, they can provide emergency power to important medical devices as well as phones and computers.
Unlike gas generators, portable solar generators offer power without making a lot of noise or creating a lot of fumes. This makes them much more appealing for campsites.
Portable solar generators are better for the environment, since they don't rely on gas or diesel fuel to run.
Using a solar generator is ultimately more cost-effective as you will never need to purchase fuel to recharge it.
Solar Power Can Take You Further
Solar power is one of the best options for dependable, renewable energy. Not only can it help power your house, but you can use these portable generators to carry that power with you, wherever you may go.
There are clearly lots of options on the market today. We hope our guide is helpful to you as you assess our own backup power needs, and as you determine which portable solar generator will give you the greatest value. Note that you can find many of these solar power options through third-party retailers like Amazon. Do your due diligence as you seek the perfect, portable solar solution for you and your family.
Josh Hurst is a journalist, critic, and essayist. He lives in Knoxville, TN, with his wife and three sons. He covers natural health, nutrition, supplements, and clean energy. His writing has appeared in Health, Shape, and Remedy Review.