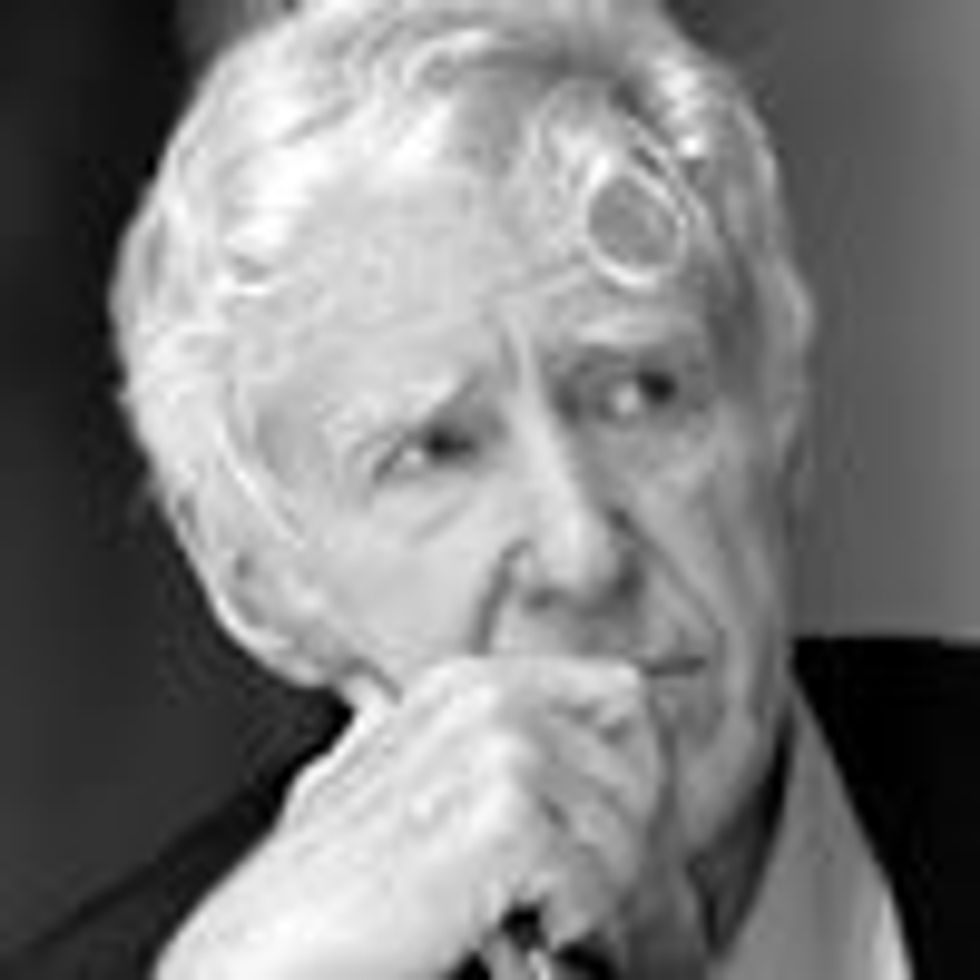 The worldwide transition from fossil fuels to renewable sources of energy is under way. As fossil fuel resources shrink, as air pollution worsens, and as concerns about climate instability cast a shadow over the future of coal, oil and natural gas, a new world energy economy is emerging. The old economy, fueled largely by coal and oil, is being replaced with one powered by solar and wind energy.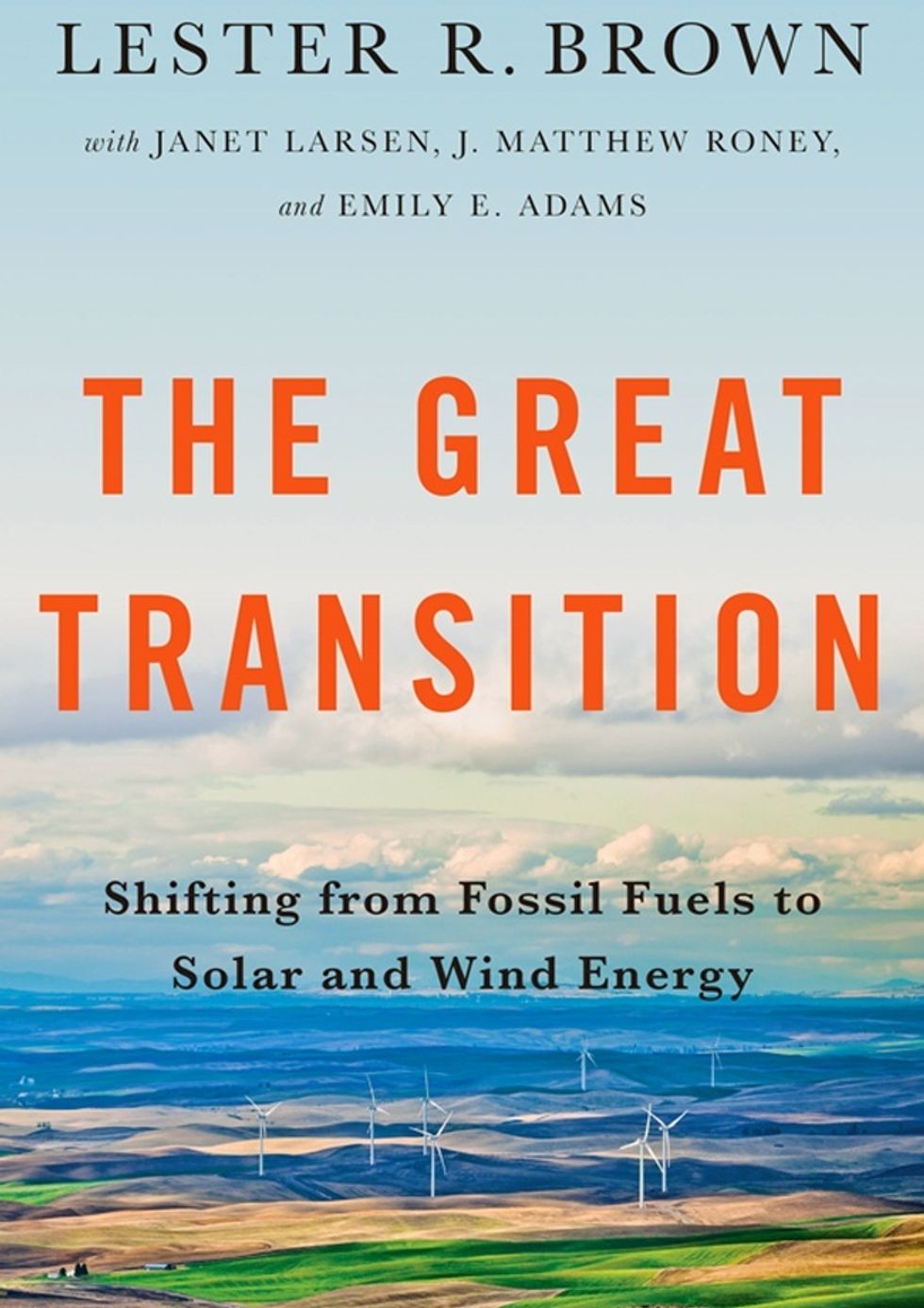 In the U.S., the energy transition can be seen in the hundreds of utility-scale solar power plants under development or construction in the Southwest. Iowa and South Dakota are each generating at least 26 percent of their electricity from wind farms. Iowa's share could reach half by 2018.
Texas, which now gets 10 percent of its electricity from wind, is building huge wind farms and the long-distance transmission lines that will facilitate the sale of low-cost wind-generated power in Louisiana and Mississippi.
Looking overseas, Denmark, a wind pioneer, is getting close to 40 percent of its electricity from the wind. In China, electricity from wind farms has eclipsed that from nuclear power plants.
The worldwide use of solar cells to convert sunlight into electricity is expanding by more than 50 percent a year. In addition to millions of rooftop installations, thousands of utility-scale solar projects are now under development or construction. At peak power, the solar systems installed worldwide by 2014 could match the output of at least 100 nuclear reactors.
The costs of both solar- and wind-generated electricity are falling fast, undercutting fossil fuels in more and more electricity markets. In parts of Australia, which is experiencing a solar boom, the cost of producing electricity from the sun has fallen well below that from coal. Even if the coal itself were free, coal-fired generation couldn't compete with solar.
Falling costs for solar and wind energy are opening the door for massive investments in Africa, leading to more renewable installations there in 2014 than during the preceding 14 years.
Several concerns are driving the transition from fossil fuels to renewables. One of these is concern about climate change and its effect on our future. Another is the health impact of breathing air polluted by burning fossil fuels, as seen in the three million people who die each year from illnesses related to outdoor air pollution. A third is the desire for local control over energy production and overall energy security.
And as the need for clean alternatives to coal and oil becomes apparent, there is growing interest in solar and wind energy within the investment community. This includes not only investment banks but also several billionaires, including Warren Buffett and Ted Turner, who are plowing vast sums of money into renewable energy. The influx of "smart money" into this new segment of the energy economy suggests that much more investment will likely follow.
The energy transition will change not only how we view the world but also how we view ourselves. With rooftop solar panels to both power homes and recharge car batteries, there will be a personal degree of energy independence not known for generations.
This century, as the world shifts to solar and wind, we are witnessing the localization of the energy economy. Instead of coming from halfway around the world, our energy will be as close as the rooftops over our heads. Instead of a few countries producing and controlling most of the world's energy, people everywhere will be in the energy business, producing and managing their own energy supply. Smokestacks that dirty the air and alter the climate will be replaced by solar panels residing on our rooftops and fields of wind turbines turning gracefully in the distance. Welcome to the clean energy era.
Chapter 1 of The Great Transition: Shifting from Fossil Fuels to Solar and Wind Energy is available for free online at www.earth-policy.org/books/tgt. Supporting data and a PowerPoint summary presentation are also available for free downloading.
YOU MIGHT ALSO LIKE
Renewables Beat Fossil Fuels Second Year in a Row
How You Can Go Solar Without Even Owning a Single Panel
EcoWatch Daily Newsletter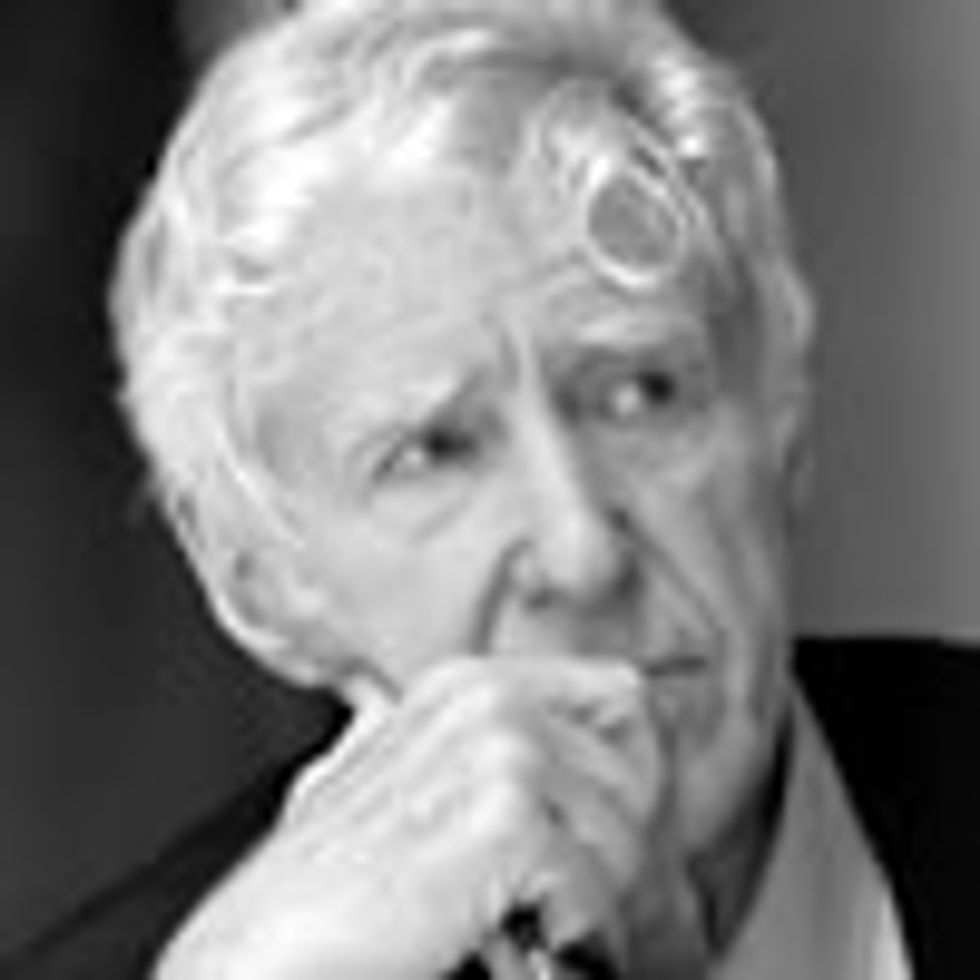 As food supplies have tightened, a new geopolitics of food has emerged—a world in which the global competition for land and water is intensifying and each country is fending for itself. We cannot claim that we are unaware of the trends that are undermining our food supply and thus our civilization. We know what we need to do.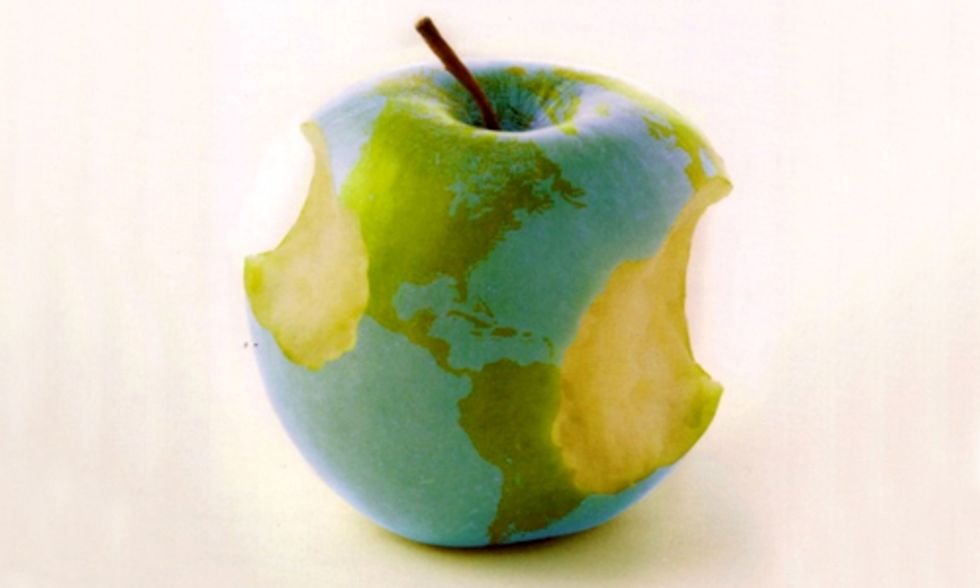 On the demand side of the food equation, there are four pressing needs—to stabilize world population, eradicate poverty, reduce excessive meat consumption and reverse biofuels policies that encourage the use of food land, or water that could otherwise be used to feed people. Photo credit: Earth Policy Institute
There was a time when if we got into trouble on the food front, ministries of agriculture would offer farmers more financial incentives, like higher price supports, and things would soon return to normal. But responding to the tightening of food supplies today is a far more complex undertaking. It involves the ministries of energy, water resources, transportation, and health and family planning, among others. Because of the looming specter of climate change that is threatening to disrupt agriculture, we may find that energy policies will have an even greater effect on future food security than agricultural policies do. In short, avoiding a breakdown in the food system requires the mobilization of our entire society. 
On the demand side of the food equation, there are four pressing needs—to stabilize world population, eradicate poverty, reduce excessive meat consumption and reverse biofuels policies that encourage the use of food land, or water that could otherwise be used to feed people. We need to press forward on all four fronts at the same time.
The world needs to focus on filling the gap in reproductive health care and family planning while working to eradicate poverty. Progress on one will reinforce progress on the other. Two cornerstones of eradicating poverty are making sure that all children—both boys and girls—get at least an elementary school education and rudimentary health care. And the poorest countries need a school lunch program, one that will encourage families to send children to school and that will enable them to learn once they get there.
At the other end of the food spectrum, a large segment of the world's people are consuming animal products at a level that is unhealthy and contributing to obesity and cardiovascular disease. The good news is that when the affluent consume less meat, milk and eggs, it improves their health. When meat consumption falls in the U.S., as it recently has, this frees up grain for direct consumption. Moving down the food chain also lessens pressure on the Earth's land and water resources. In short, it is a win-win-win situation.
Another initiative, one that can quickly lower food prices, is the cancellation of biofuel mandates. There is no social justification for the massive conversion of food into fuel for cars. With plug-in hybrids and all-electric cars coming to market that can run on local wind-generated electricity at a gasoline-equivalent cost of 80¢ per gallon, why keep burning costly fuel at four times the price? 
On the supply side of the food equation, we face several challenges, including stabilizing climate, raising water productivity, and conserving soil. Stabilizing climate is not easy, but it can be done if we act quickly. It will take a huge cut in carbon emissions, some 80 percent within a decade, to give us a chance of avoiding the worst consequences of climate change. This means a wholesale restructuring of the world energy economy.
The easiest way to do this is to restructure the tax system. The market has many strengths, but it also has some dangerous weaknesses. It readily captures the direct costs of mining coal and delivering it to power plants. But the market does not incorporate the indirect costs of fossil fuels in prices, such as the costs to society of global warming. Sir Nicholas Stern, former chief economist at the World Bank, noted when releasing his landmark study on the costs of climate change that climate change was the product of a massive market failure.
The goal of restructuring taxes is to lower income taxes and raise carbon taxes so that the cost of climate change and other indirect costs of fossil fuel use are incorporated in market prices. If we can get the market to tell the truth, the transition from coal and oil to wind, solar and geothermal energy will move very fast. If we remove the massive subsidies to the fossil fuel industry, we will move even faster.
Along with stabilizing climate, another key component to avoiding a breakdown in the food system is to raise water productivity. This could be patterned after the worldwide effort launched over a half-century ago to raise cropland productivity. This extraordinarily successful earlier endeavor tripled the world grain yield per acre between 1950 and 2011. 
Raising water productivity begins with agriculture, simply because 70 percent of all water use goes to irrigation. Some irrigation technologies are much more efficient than others. The least efficient are flood and furrow irrigation. Sprinkler irrigation, using the center-pivot systems that are widely seen in the crop circles in the western U.S. Great Plains, and drip irrigation are far more efficient. The advantage of drip irrigation is that it applies water very slowly at a rate that the plants can use, losing little to evaporation. It simultaneously raises yields and reduces water use. Because it is labor-intensive, it is used primarily to produce high-value vegetable crops or in orchards.
Another option is to encourage the use of more water-efficient crops, such as wheat, instead of rice. Egypt, for example, limits the production of rice. China banned rice production in the Beijing region. Moving down the food chain also saves water. 
Another valuable tool in the soil conservation tool kit is no-till farming. Instead of the traditional practice of plowing land and discing or harrowing it to prepare the seedbed, and then using a mechanical cultivator to control weeds in row crops, farmers simply drill seeds directly through crop residues into undisturbed soil, controlling weeds with herbicides when necessary. In addition to reducing erosion, this practice retains water, raises soil organic matter content, and greatly reduces energy use for tillage.
These initiatives do not constitute a menu from which to pick and choose. We need to take all these actions simultaneously. They reinforce each other. We will not likely be able to stabilize population unless we eradicate poverty. We will not likely be able to restore the earth's natural systems without stabilizing population and stabilizing climate. Nor can we eradicate poverty without reversing the decline of the earth's natural systems.
Achieving all these goals to reduce demand and increase supply requires that we redefine security. We have inherited a definition of security from the last century, a century dominated by two world wars and a cold war, that is almost exclusively military in focus. When the term national security comes up in Washington, people automatically think of expanded military budgets and more-advanced weapon systems. But armed aggression is no longer the principal threat to our future. The overriding threats in this century are climate change, population growth, spreading water shortages, rising food prices and politically failing states.
We all need to select an issue and go to work on it. Find some friends who share your concern and get to work. The overriding priority is redefining security and reallocating fiscal resources accordingly. If your major concern is population growth, join one of the internationally oriented groups and lobby to fill the family planning gap. If your overriding concern is climate change, join the effort to close coal-fired power plants. We can prevent a breakdown of the food system, but it will require a huge political effort undertaken on many fronts and with a fierce sense of urgency.
Visit EcoWatch's FOOD page for more related news on this topic.
Lorena Canals
Rugs add a cozy aesthetic to the home, but they can also contribute to toxin exposure if you're not careful when shopping around. How do you find the best sustainable rugs in a world where almost everything is mass produced with questionable chemicals involved?
There is a lot to consider in the search for a nontoxic rug you hope was ethically made. That's especially true in a time where we are reevaluating our environmental impact every day. We rounded up four of the best sustainable rugs for any area of your home, from your living room to your outdoor space. Read on to learn more.
Best Sustainable Rugs: Our Recommendations
Each product featured here has been independently selected by the writer. Learn more about our review methodology here. If you make a purchase using the links included, we may earn a commission.
Why Switch to a Sustainable, Nontoxic Rug?
Many people want to secure an area rug in the most affordable, fastest and easiest way. However, that often leaves your choices limited to rugs that are most likely not sustainably or ethically made.
Most ordinary new rugs and carpets contain harmful chemicals called volatile organic compounds, or VOCs. They can off-gas for up to five years, emitting VOCs in your home and causing short- and long-term health issues including headaches, dizziness, liver and kidney damage, and even cancer in animals and humans. An eco-friendly rug choice avoids these adverse health effects.
You may also wonder why you need a special cleaner filled with questionable chemicals for a rug. In some ways, you end up spending more money over time on a synthetic rug that ends up in the landfill.
By choosing home decor products made from sustainable materials, you can make a positive impact and promote a kinder and healthier planet.
Full Reviews of Our Top Picks
How to Choose the Best Sustainable Rug

There are a few factors to consider when purchasing the best sustainable rug for your home:
Natural fibers: What material is the rug made out of? When looking for nontoxic rugs, choose natural fibers like organic cotton, jute, wool and sisal. Agave sisalana is the botanical name for sisal, which is native to southern Mexico. Many fruit plants also make cozy natural textile materials in place of genetically modified cotton.
Material harvesting and manufacturing: Was the material ethically harvested? Was the rug sustainably made? Is it an ethically made rug? Was the rug treated with any chemicals?
Cost: A handmade rug understandably costs more than a mass-produced one. However, you should also shop around and stay within budget.
Style: Many natural fiber and sustainable rugs are varied and unique in design. Have a look in mind when shopping for an organic rug to ensure you will be happy with the aesthetic.
Note that some natural fibers, like jute, can shed and may tend to unravel lightly in some areas over time. That's the nature of the material.
Frequently Asked Questions: Best Nontoxic Rugs
How do you know if a rug is toxic?
A rug's surface can consist of natural fibers. However, many don't consider that the rug's backing and underlay padding could contain toxic materials. All parts of the rug should be produced with natural materials. Unfortunately, you may also find hidden toxins in the form of formaldehyde, stain deterrent treatments and flame retardants on the surface of the rug.
Are jute rugs environmentally friendly?
Yes, jute rugs can be very environmentally friendly. Jute is a sturdy natural fiber that many consider to be one of the most eco-conscious materials out there. Jute comes from a tropical plant and is both recyclable and biodegradable. Jute fibers are spun into durable threads to create such products as twine, mats and rugs.
Are handwoven rugs ethical and sustainable?
It is ethical to purchase from a craftsperson who used their skills and traditional practices to thoughtfully make a beautiful and sustainable rug. However, many products that are labeled "sustainable" can still be produced unethically and illegally via child labor and human rights violations. A good resource to check is Amnesty.org, which recently discovered human rights violations by larger U.S. companies in the production of "sustainable" palm oil.
Research each product and manufacturer across various platforms, always checking reviews and non-biased news sources. Where possible, purchase ethical rugs from craftspeople directly. Local maker collectives and arts organizations are great places to start.
How do you clean a natural fiber rug?
Drenching a natural fiber rug with wet shampoo or steam can cause damage and discoloration. Spot-clean natural fiber rugs with a mild detergent, or use club soda for acidic stains.
Routinely sweep or vacuum your rugs lightly, using a rug beater as appropriate. You can also buy a dry cleaning powder that is compatible with natural fiber rugs. Simply sprinkle this powder on the rug and vacuum it up. Take more heavily soiled rugs to a green dry cleaner if care instructions allow.
With fair labor practices and ethical standards in place, a rug made of natural fibers is a much more eco-friendly option than a rug made with toxic chemicals. Be wary of companies that greenwash their marketing with sustainability claims they fail to deliver on.
Where possible, consider handcrafted rugs when shopping for a rug for your home. It's much easier to verify sustainability, and you support a talented individual and the local economy with your purchase.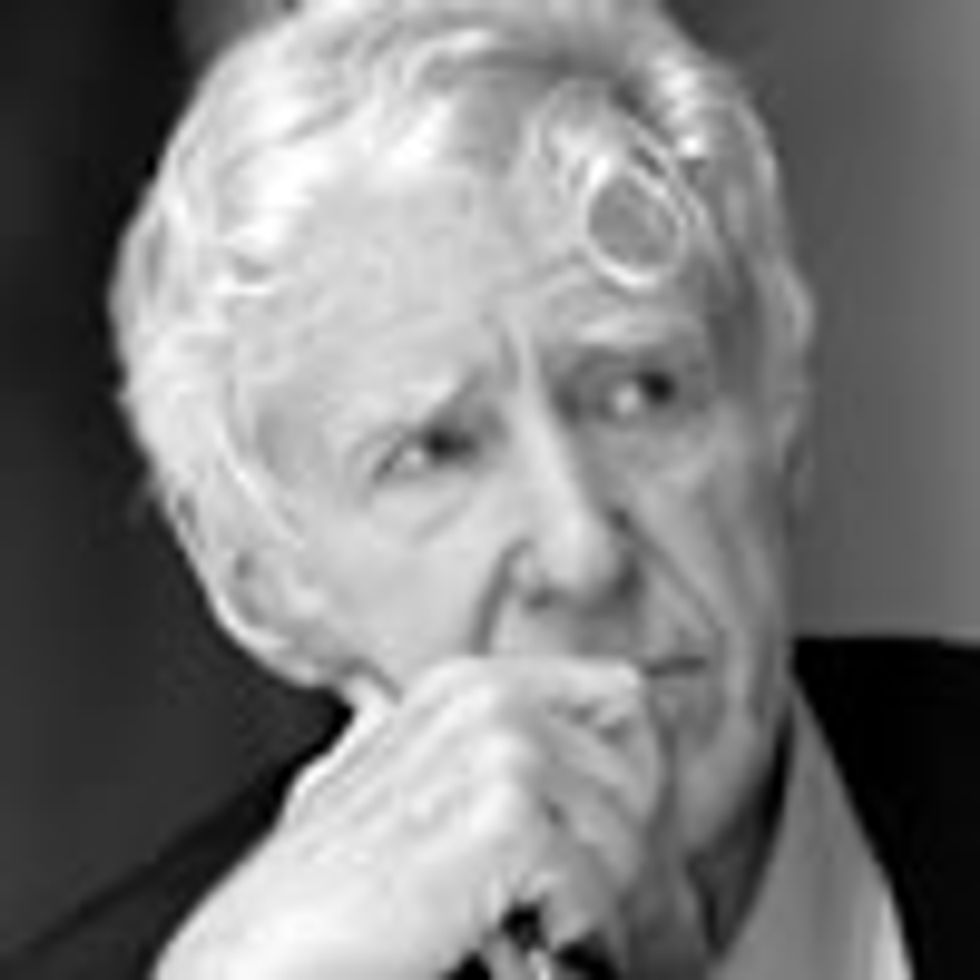 Overnight, China has become a leading world grain importer, set to buy a staggering 22 million tons in the 2013–14 trade year, according to the latest U.S. Department of Agriculture projections. As recently as 2006—just eight years ago—China had a grain surplus and was exporting 10 million tons. What caused this dramatic shift?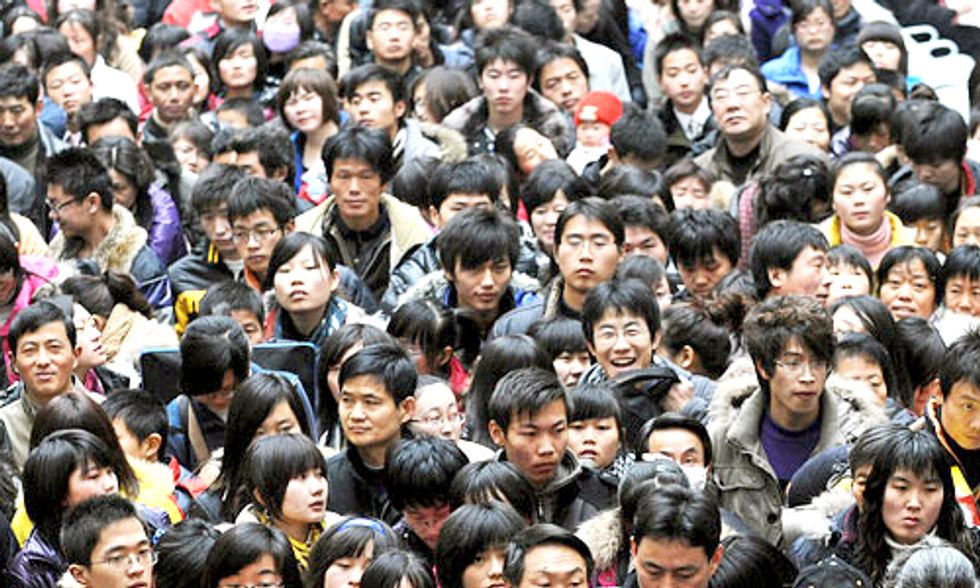 It wasn't until 20 years ago, after I wrote an article Who Will Feed China?, that I began to fully appreciate what a sensitive political issue food security was to the Chinese. The country's leaders were all survivors of the Great Famine of 1959–61, when some 36 million people starved to death. Yet while the Chinese government was publicly critical of my questioning the country's ability to feed itself, it began quietly reforming its agriculture. Among other things, Beijing adopted a policy of grain self-sufficiency, an initiative that is now faltering.
Since 2006, China's grain use has been climbing by 17 million tons per year. (See data.) For perspective, this compares with Australia's annual wheat harvest of 24 million tons. With population growth slowing, this rise in grain use is largely the result of China's huge population moving up the food chain and consuming more grain-based meat, milk and eggs.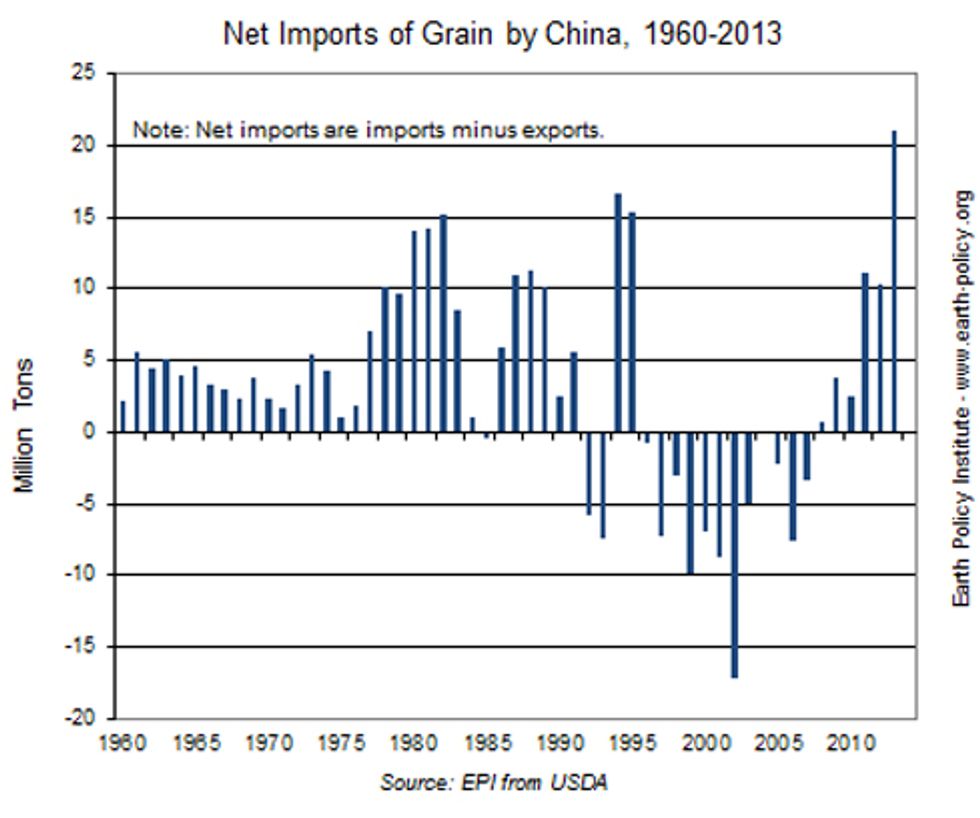 In 2013, the world consumed an estimated 107 million tons of pork—half of which was eaten in China. China's 1.4 billion people now consume six times as much pork as the United States does. Even with its recent surge in pork, however, China's overall meat intake per person still totals only 120 pounds per year, scarcely half the 235 pounds in the U.S. But, the Chinese, like so many others around the globe, aspire to an American lifestyle. To consume meat like Americans do, China would need to roughly double its annual meat supply from 80 million tons to 160 million tons. Using the rule of thumb of three to four pounds of grain to produce one pound of pork, an additional 80 million tons of pork would require at least 240 million tons of feedgrain.
Where will this grain come from? Farmers in China are losing irrigation water as aquifers are depleted. The water table under the North China Plain, an area that produces half of the country's wheat and a third of its corn, is falling fast, by more than 10 feet per year in some areas. Meanwhile, water supplies are being diverted to nonfarm uses and cropland is being lost to urban and industrial construction. With China's grain yield already among the highest in the world, the potential for China to increase production within its own borders is limited.
The 2013 purchase by a Chinese conglomerate of the American firm Smithfield Foods Inc., the world's largest pig-growing and pork-processing company, was really a pork security move. So, too, is China's deal with Ukraine to provide $3 billion in loans in exchange for corn, as well as negotiations with Ukrainian companies for access to land. Such moves by China exemplify the new geopolitics of food scarcity that affects us all.
China is not alone in the scramble for food. An estimated 2 billion people in other countries are also moving up the food chain, consuming more grain-intensive livestock products. The combination of population growth, rising affluence and the conversion of one third of the U.S. grain harvest into ethanol to fuel cars is expanding the world demand for grain by a record 43 million tons per year, double the annual growth of a decade ago.
The world's farmers are struggling to keep pace. When grain supplies tightened in times past, prices rose and farmers responded by producing more. Now the situation is far more complex. Water shortages, soil erosion, plateauing crop yields in agriculturally advanced countries, and climate change pose mounting threats to production.
As China imports increasing quantities of grain, it is competing directly with scores of other grain-importing countries, such as Japan, Mexico, and Egypt. The result will be a worldwide rise in food prices. Those living on the lower rungs of the global economic ladder—people who are already struggling just to survive—will find it even more difficult to get by. Low-income families trapped by food price inflation will be unable to afford enough food to eat every day.
The world is transitioning from an era of abundance to one dominated by scarcity. China's turn to the outside world for massive quantities of grain is forcing us to recognize that we are in trouble on the food front. Can we reverse the trends that are tightening food supplies, or is the world moving toward a future of rising food prices and political unrest?
Visit EcoWatch's FOOD page for more related news on this topic.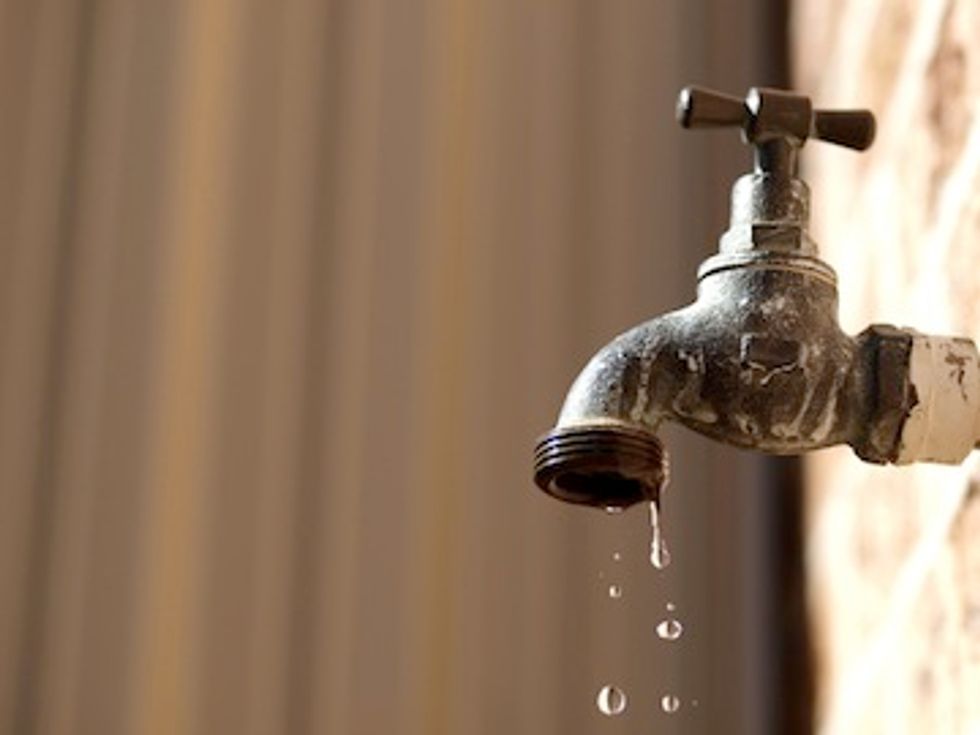 Photo courtesy of Shutterstock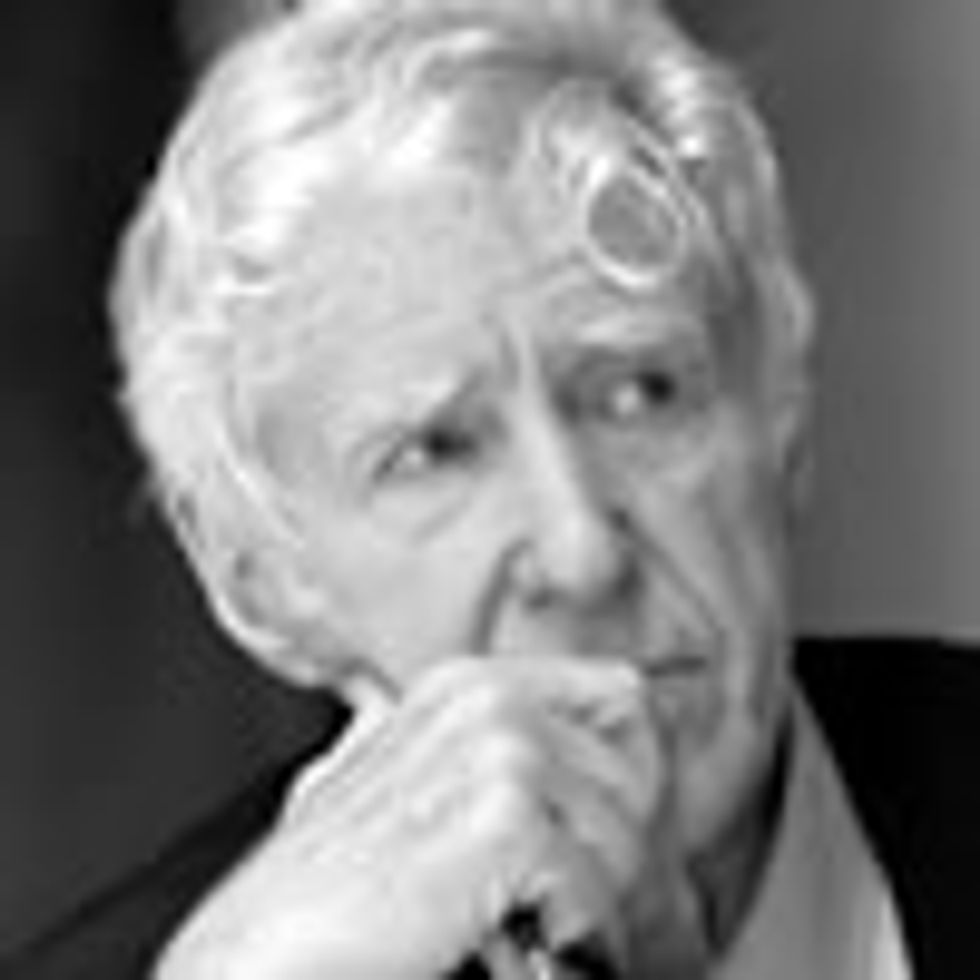 Peak oil has generated headlines in recent years, but the real threat to our future is peak water. There are substitutes for oil, but not for water. We can produce food without oil, but not without water.
We drink on average four liters of water per day, in one form or another, but the food we eat each day requires 2,000 liters of water to produce, or 500 times as much. Getting enough water to drink is relatively easy, but finding enough to produce the ever-growing quantities of grain the world consumes is another matter.
Grain consumed directly supplies nearly half of our calories. That consumed indirectly as meat, milk and eggs supplies a large part of the remainder. Today, roughly 40 percent of the world grain harvest comes from irrigated land. It thus comes as no surprise that irrigation expansion has played a central role in tripling the world grain harvest over the last six decades.
During the last half of the twentieth century, the world's irrigated area expanded from close to 250 million acres (100 million hectares) in 1950 to roughly 700 million in 2000. This near tripling of world irrigation within 50 years was historically unique. But since then the growth in irrigation has come to a near standstill, expanding only 10 percent between 2000 and 2010.
In looking at water and our future, we face many questions and few answers. Could the world be facing peak water? Or has it already peaked?
Farmers get their irrigation water either from rivers or from underground aquifers. Historically, beginning with the Sumerians some 6,000 years ago, irrigation water came from building dams across rivers, creating reservoirs that then enabled them to divert the water onto the land through a network of gravity-fed canals. This method of irrigation prevailed until the second half of the twentieth century, where with few sites remaining for building dams, the prospects for expanding surface irrigation faded. Farmers then turned to drilling wells to tap underground water resources.
In doing so, they learned that there are two types of aquifers: those that are replenishable through rainfall, which are in the majority, and those that consist of water laid down eons ago, and thus do not recharge. The latter, known as fossil aquifers, include two strategically important ones, the deep aquifer under the North China Plain and the Ogallala aquifer under the U.S. Great Plains.
Tapping underground water resources helped expand world food production, but as the demand for grain continued climbing, so too did the amount of water pumped. Eventually the extraction of water began to exceed the recharge of aquifers from precipitation, and water tables began to fall. And then wells begin to go dry. In effect, overpumping creates a water-based food bubble, one that will burst when the aquifer is depleted and the rate of pumping is necessarily reduced to the rate of recharge.
Today some 18 countries, containing half the world's people, are overpumping their aquifers. Among these are the big three grain producers—China, India and the U.S.—and several other populous countries, including Iran, Pakistan and Mexico.
During the last couple of decades, several of these countries have overpumped to the point that aquifers are being depleted and wells are going dry. They have passed not only peak water, but also peak grain production. Among the countries whose use of water has peaked and begun to decline are Saudi Arabia, Syria, Iraq and Yemen. In these countries peak grain has followed peak water.
Nowhere are falling water tables and the shrinkage of irrigated agriculture more dramatic than in Saudi Arabia, a country as water-poor as it is oil-rich. After the Arab oil export embargo in 1973, the Saudis realized they were vulnerable to a counter-embargo on grain. To become self-sufficient in wheat, they developed a heavily subsidized irrigated agriculture based heavily on pumping water from fossil aquifers.
After being self-sufficient in wheat for over 20 years, the Saudis announced in early 2008 that, with their aquifers largely depleted, they would reduce wheat planting by one eighth each year until 2016, when production would end. By then Saudi Arabia projects it will be importing some 15 million tons of wheat, rice, corn and barley to feed its 30 million people. It is the first country to publicly project how aquifer depletion will shrink its grain harvest.
Syria, a country of 22 million people riddled by civil war, is also overpumping its underground water. Its grain production peaked in 2001 and during the years since has dropped 32 percent. It, too, is becoming heavily dependent on imported grain.
In neighboring Iraq, grain production has plateaued over the last decade. In 2012 it was dependent on the world market for two thirds of its consumption. In addition to aquifer depletion, both Syria and Iraq are also suffering from a reduced flow in the Tigris and Euphrates rivers as upstream Turkey claims more water for its own use.
In Yemen, a nation of 24 million people that shares a long border with Saudi Arabia, the water table is falling by roughly six feet a year as water use outstrips aquifer recharge. With one of the world's fastest-growing populations and with water tables falling throughout the country, Yemen is fast becoming a hydrological basket case. Grain production has fallen by nearly half over the last 40 years. By 2015, irrigated fields will be a rarity and the country will be importing virtually all of its grain. Living on borrowed water and borrowed time, Yemen could disintegrate into a group of tribal fiefdoms warring over water.
Thus in the Arab Middle East the world is seeing the collision between population growth and water supply at the regional level. For the first time in history, grain production is dropping in a geographic region with nothing in sight to arrest the decline. Because of the failure of governments in the region to mesh population and water policies, each day now brings 9,000 more people to feed and less irrigation water with which to feed them.
Other countries with much larger populations  are also near or beyond peak water. In Iran, a country with 77 million people, grain production dropped 10 percent between 2007 and 2012 as irrigation wells started to go dry. One-quarter of its current grain harvest is based on overpumping. With its population growing by a million people per year, it, too, faces a day of reckoning.
Pakistan, with a population of 182 million that is growing by 3 million per year, is also mining its underground water. Most of its irrigation water comes from the Indus river system, but in the Pakistani part of the fertile Punjab plain, the drop in water tables appears to be similar to the better-known fall that is occurring in India.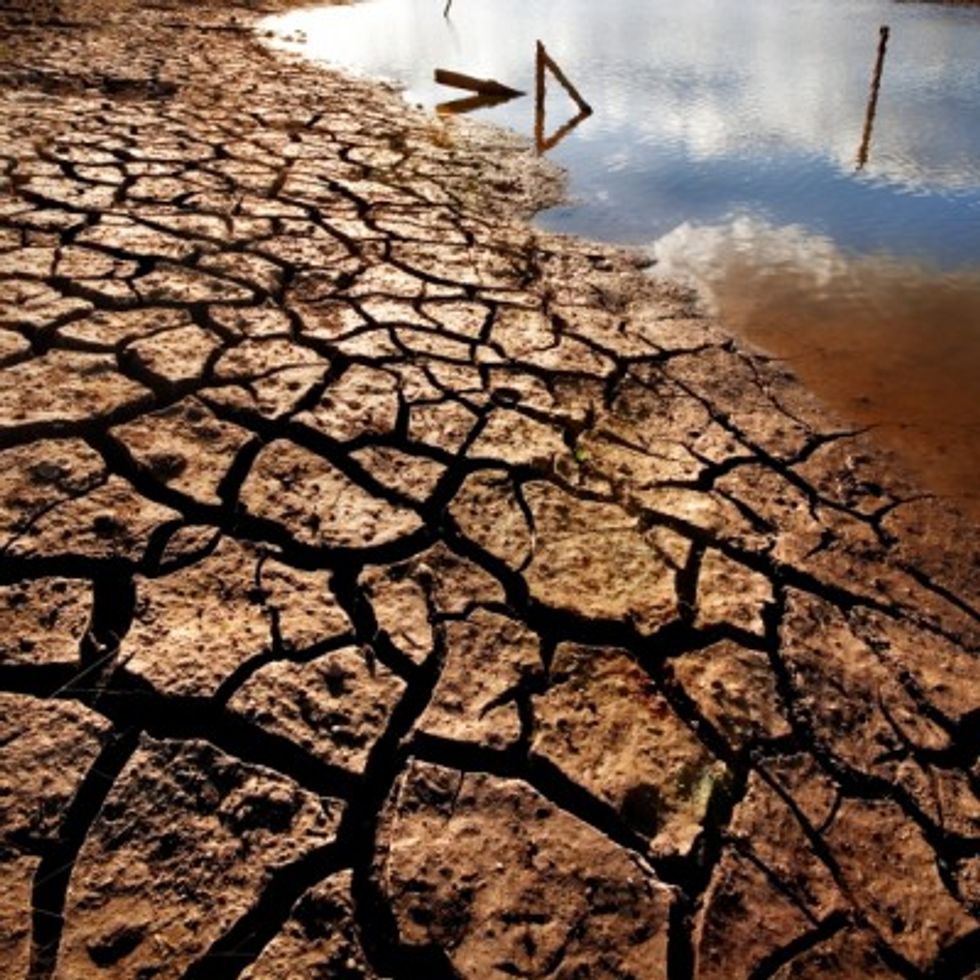 Observation wells near the twin cities of Islamabad and Rawalpindi showed a fall in the water table between 1982 and 2000 that ranged from three to six feet a year. In the Pakistani province of Balochistan, which borders Afghanistan, water tables around the capital, Quetta, are falling by 3.5 meters (11.5 feet) per year—pointing to the day when the city will run out of water. Sardar Riaz A. Khan, former director of Pakistan's Arid Zone Research Institute in Quetta, reports that six of Balochistan's seven basins have exhausted their groundwater supplies, leaving their irrigated lands barren.
In a World Bank study, water expert John Briscoe says: "Pakistan is already one of the most water-stressed countries in the world, a situation which is going to degrade into outright water scarcity due to high population growth." He then notes that "the survival of a modern and growing Pakistan is threatened by water."
In Mexico—home to a population of 122 million that is projected to reach 156 million by 2050—the demand for water is outstripping supply. Mexico City's water problems are well known. Rural areas are also suffering. In the agricultural state of Guanajuato, the water table is falling by six feet  or more a year. In the northwestern wheat-growing state of Sonora, farmers once pumped water from the Hermosillo aquifer at a depth of 40 feet. Today they pump from over 400 feet. Mexico may be near peak water use. Peak grain may be imminent.
In addition to these small and midsize countries, aquifer depletion now also threatens harvests in the big three grain producers—China, India and the U.S.—that together produce half of the world's grain. The question is not whether water shortages will affect future harvests in these countries, but rather when they will do so.
Among the big three, dependence on irrigation varies widely. Some four fifths of China's grain harvest comes from irrigated land, most of it drawing on surface water, principally the Yellow and Yangtze rivers. For India, three fifths of its grain is irrigated, mostly with groundwater. For the U.S., only one-fifth of the harvest is from irrigated land. The bulk of the grain crop is rain-fed, produced in the highly productive Midwestern Corn Belt where there is little or no irrigation.
Falling water tables are already adversely affecting harvest prospects in China, which rivals the U.S. as the world's largest grain producer. A groundwater survey released in Beijing in 2001 indicated that the water table under the North China Plain, an area that produces half of the country's wheat and a third of its corn, was falling fast. Overpumping has largely depleted the shallow aquifer, forcing well-drillers to turn to the region's deep aquifer, which is not replenishable.
The survey reported that under Hebei Province in the heart of the North China Plain, the average level of the deep aquifer was dropping nearly 10 feet per year. Around some cities in the province, it was falling twice as fast. He Qingcheng, head of the groundwater monitoring team, notes that as the deep aquifer is depleted, the region is losing its last water reserve—its only safety cushion.
In 2010, He Qingcheng reported that Beijing was drilling down 1,000 feet to reach an aquifer, five times deeper than 20 years ago. His concerns are mirrored in the unusually strong language of a World Bank report on China's water situation that foresees "catastrophic consequences for future generations" unless water use and supply can quickly be brought back into balance.
As serious as water shortages are in China, they are even more alarming in India, where the margin between food consumption and survival is so precarious. In India, whose population is growing by 15 million per year, irrigation depends heavily on underground water. And since there are no restrictions on well drilling, farmers have drilled more than 27 million irrigation wells and are pumping vast amounts of underground water.
In this global epicenter of well drilling, pumps powered by heavily subsidized electricity are dropping water tables at an alarming rate. Among the states most affected are Punjab, Haryana, Rajasthan and Gujarat in the north and Tamil Nadu in the south. In North Gujarat the water table is falling by 20 feet per year. In Tamil Nadu, a state of 72 million people, water tables are falling everywhere. Kuppannan Palanisami of Tamil Nadu Agricultural University noted in 2004 that 95 percent of the wells owned by small farmers have dried up, reducing the irrigated area in the state by half over the preceding decade.
India's grain harvest has been expanding rapidly in recent years, but in part for the wrong reason, namely massive overpumping. A World Bank study estimates that 15 percent of India's food supply is produced by mining groundwater. Stated otherwise, 175 million Indians are now fed with grain produced with the unsustainable use of water. As early as 2004, Fred Pearce reported in New Scientist that "half of India's traditional hand-dug wells and millions of shallower tube wells have already dried up, bringing a spate of suicides among those who rely on them. Electricity blackouts are reaching epidemic proportions in states where half of the electricity is used to pump water from depths of up to a kilometer."
As India's water tables fall, larger farmers are using modified oil-drilling technology to reach water, going as deep as 1,000 feet in some locations. In communities where underground water sources have dried up entirely, all agriculture is now rain-fed and drinking water must be trucked in. Tushaar Shah of the International Water Management Institute says of India's water situation: "When the balloon bursts, untold anarchy will be the lot of rural India."
In the U.S., farmers are over-pumping in the Great Plains, including in several leading grain-producing states such as Texas, Oklahoma, Kansas, and Nebraska. In these states, irrigation has not only raised wheat yields but it has also enabled a shift from wheat to corn, a much higher-yielding crop. Kansas, for example, long known as the leading wheat state, now produces more corn than wheat.
Irrigated agriculture has thrived in these states, but the water is drawn from the Ogallala aquifer, a huge underground water body that stretches from Nebraska southwards to the Texas Panhandle. It is, unfortunately, a fossil aquifer, one that does not recharge. Once it is depleted, the wells go dry and farmers either go back to dryland farming or abandon farming altogether, depending on local conditions.
In Texas, a large grain and cattle state, whose northern part overlies the shallow end of the Ogallala, irrigated grain area peaked in 1975. Since then it has shrunk by two-thirds, with the most precipitous drop in recent years. In Kansas the peak came in 1982 and irrigated grain area has since fallen 41 percent. Nebraska, now also a leading corn-producing state, saw its irrigated area peak most recently, in 2007. Even though aquifer depletion is reducing grain output in several key states, it is not yet sufficient to reduce the overall U.S. grain harvest, the bulk of which is produced in the rain-fed Midwestern Corn Belt.
At the international level, water conflicts, such as the one in the Nile river basin between Egypt and the upstream countries, make the news. But within countries it is the competition for water between cities and farms that preoccupies political leaders. Indeed, in many countries farmers now face not only a shrinking water supply as aquifers are pumped dry, but also a shrinking share of that shrinking supply.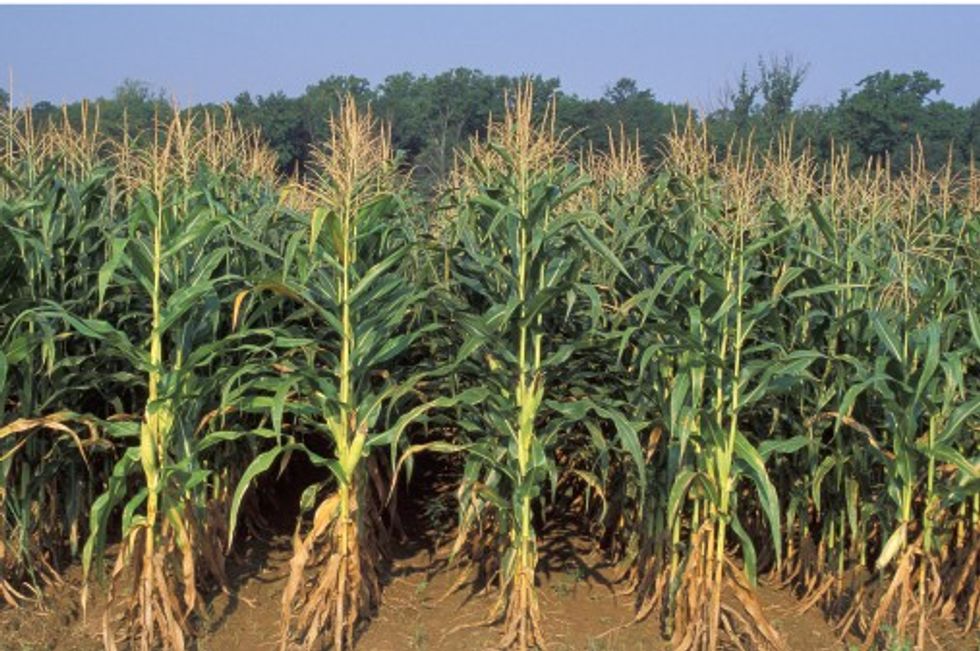 In large areas of the U.S., such as the southern Great Plains and the Southwest, virtually all water is now spoken for. The growing water needs of major cities and thousands of small towns often can be satisfied only by taking water from agriculture. As the value of water rises, more farmers are selling their irrigation rights to cities, letting their land dry up. Hardly a day goes by without the announcement of a new sale. Half or more of all sales are by individual farmers or their irrigation districts to cities and municipalities.
In the largest farm-to-city water transfer in U.S. history, farmers in California's highly productive Imperial Valley agreed in 2003 to send San Diego County enough water to meet the household needs of close to one million people each year. The agreement spans 45 years. This could reduce food production in the Imperial Valley, a huge vegetable garden not only for California, but for countless other markets as well. Writing from the area in the New York Times, Felicity Barringer notes that many fear that "a century after Colorado River water allowed this land to be a cornucopia, unfettered urban water transfers could turn it back into a desert."
Colorado, with a fast-growing population, has one of the world's most active water markets. Cities and towns of all sizes are buying irrigation water rights from farmers and ranchers. In the Arkansas river basin, which occupies the southeastern quarter of the state, Colorado Springs and Aurora (a suburb of Denver) have already bought water rights to one-third of the basin's farmland. Aurora has purchased rights to water that was once used to irrigate 19,000 acres of cropland in the Arkansas valley. The U.S. Geological Survey estimates that 400,000 acres of farmland dried up statewide between 2000 and 2005.
Colorado is not alone in losing irrigation water. Farmers in rural India are also losing their irrigation water to cities. This is strikingly evident in Chennai (formerly Madras), a city of 9 million on the east coast. As a result of the city government's inability to supply water to many of its people, a thriving tank-truck industry has emerged that buys water from nearby farmers and hauls it to the city's thirsty residents.
For farmers near cities, the market price of water typically far exceeds the value of the crops they can produce with it. Unfortunately the 13,000 privately owned tank trucks hauling water to Chennai are mining the region's underground water resources. As water tables fall, eventually even the deeper wells will go dry, depriving rural communities of both their food supply and their livelihood.
In the competition for water between farmers on the one hand and cities and industries on the other, farmers always lose. The economics do not favor agriculture. In countries such as China, where industrial development and the jobs associated with it are an overriding national economic goal, agriculture is becoming the residual claimant on the water supply.
Where virtually all water has been claimed, cities can typically get more water only by taking it from irrigation. Countries then import grain to offset the loss of irrigated grain production. Since it takes 1,000 tons of water to produce one ton of grain, importing grain is the most efficient way to import water. Thus trading in grain futures is, in a sense, trading in water futures. To the extent that there is a world water market, it is embodied in the world grain market.
We can now see how overpumping, whether in the Middle East or the U.S. Great Plains, can lead to aquifer depletion and shrinking grain harvests. In short, peak water can lead to peak grain. For some countries this is no longer merely a theoretical possibility. It is a reality.
Thus far, aquifer depletion has translated into shrinking harvests only in smaller countries in the Middle East. When we look at middle-sized countries such as Iran, Mexico and Pakistan, with tightening water supplies, we see that Iran is already in deep trouble. It is feeling the effects of shrinking water supplies from overpumping. Pakistan may also have reached peak water. If so, peak grain may not be far behind. In Mexico, the water supply may have already peaked. With less water for irrigation, Mexico may be on the verge of a downturn in its grain harvest.
In summarizing prospects for the three big grain producers—the U.S., China and India—we see sharp contrasts. In the U.S., the irrigated grainland is starting to shrink largely as a result of depletion of the Ogallala aquifer, making it more difficult to rapidly increase overall grain production.
China, with four-fifths of its grain harvest coming from irrigated land, relies heavily on irrigation, but it is largely river water. A notable exception to this is the all-important North China Plain which relies heavily on underground water. With tight water supplies in northern China and with cities claiming more irrigation water, the shrinking water supply will likely reduce the harvest in some local situations. And before long it could more than offset production gains, leading to an absolute decline in China's grain harvest.
Of the big three countries, the one most vulnerable to overpumping is India. Three-fifths of its grain harvest comes from irrigated land. And since only a minor share of its irrigation water comes from rivers, India is overwhelmingly dependent on underground water. Its millions of wells, each powered with a diesel engine or electric motor, are dropping water tables at an alarming rate. Accurate data are hard to come by, but India may have already passed peak water. The question is, will peak water be followed by peak grain or is there enough unrealized technological potential remaining to raise yields enough to offset any imminent losses from wells going dry?
The world has quietly transitioned into a situation where water, not land, has emerged as the principal constraint on expanding food supplies. There is a large area of land that could produce food if water were available.
Water scarcity is not our only challenge. Just as harvests are shrinking in some countries because of aquifer depletion, they are shrinking in other countries because of soil erosion. Among the more dramatic examples are Mongolia and Lesotho, which have each seen their grain area shrink as a result of soil erosion. And as a result of overplowing and overgrazing, two huge new dust bowls are forming in the world today, one in northwest China and the other in the Sahelian region of Africa. These giant dust bowls dwarf the U.S. Dust Bowl of the 1930s.
The bottom line is that water constraints—augmented by soil erosion, the loss of cropland to nonfarm uses, a plateauing of yields in major producing areas and climate change—are making it more difficult to expand world food production. The question raised is this: is it conceivable that the negative influences on future food production could one day offset the positive ones, leading to a cessation in the world grain harvest?
Visit EcoWatch's WATER and FOOD pages for more related news on this topic.
——–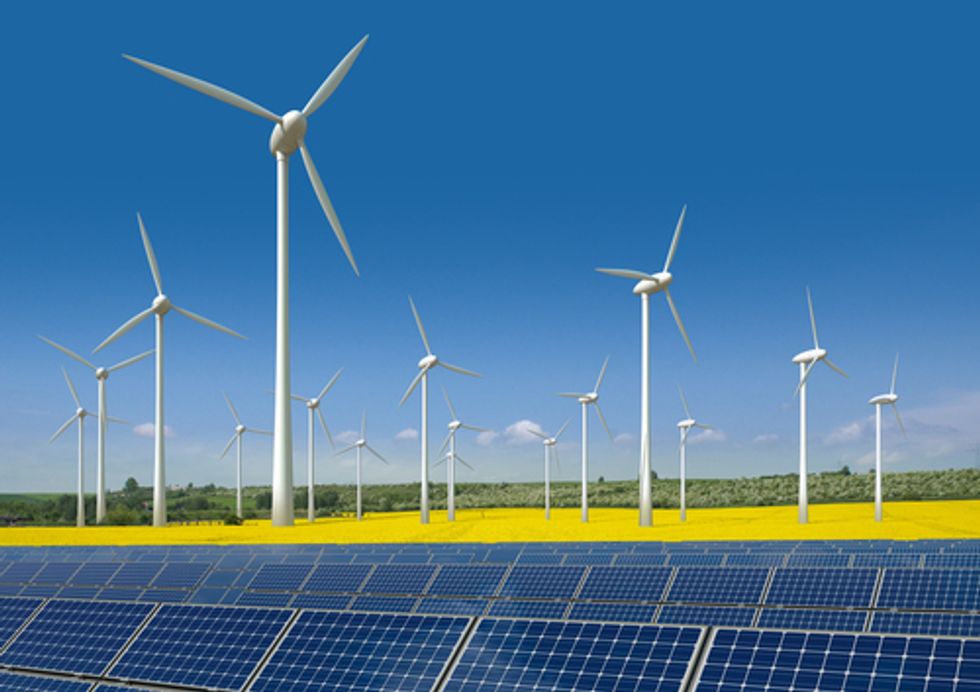 Photo courtesy of Shutterstock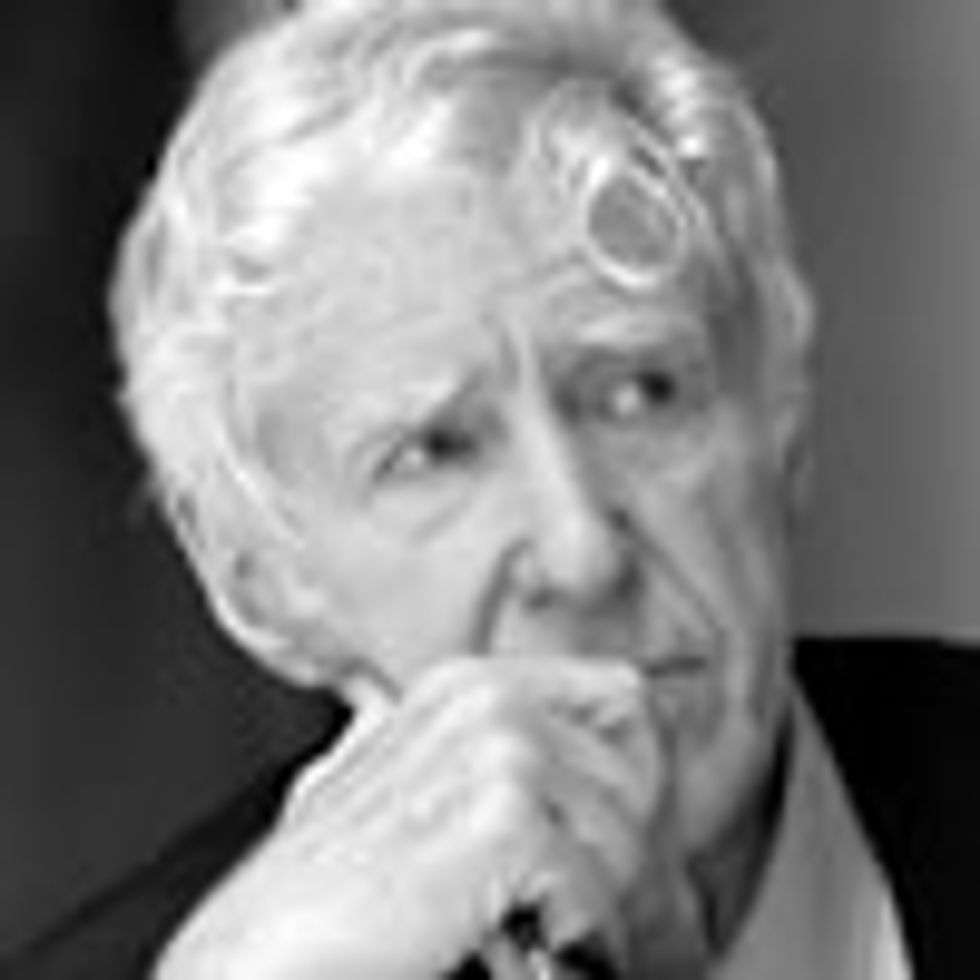 In the race to transition from fossil fuels to renewable sources of energy and avoid runaway climate change, wind has opened a wide lead on both solar and geothermal energy. Solar panels, with a capacity totaling 70,000 megawatts, and geothermal power plants, with a capacity of some 11,000 megawatts, are generating electricity around the world. The total capacity for the world's wind farms, now generating power in about 80 countries, is near 240,000 megawatts. China and the U.S. are in the lead.
Over the past decade, world wind electric generating capacity grew at nearly 30 percent per year, its increase driven by its many attractive features and by public policies supporting its expansion. Wind is abundant, carbon-free and nondepletable. It uses no water, no fuel and little land. Wind is also locally available, scales up easily and can be brought online quickly. No other energy source can match this combination of features.
One reason wind power is so popular is that it has a small footprint. Although a wind farm can cover many square miles, turbines occupy only one percent of that area. Compared with other renewable sources of energy, wind energy yield per acre is off the charts. For example, a farmer in northern Iowa could plant an acre in corn that yields enough grain to produce roughly $1,000 worth of fuel-grade ethanol per year, or he could use that same acre to site a turbine producing $300,000 worth of electricity each year.
Because turbines take up only one percent of the land covered by a wind farm, ranchers and farmers can, in effect, double-crop their land, simultaneously harvesting electricity while producing cattle, wheat or corn. With no investment on their part, farmers and ranchers can receive $3,000 to $10,000 a year in royalties for each wind turbine on their land. For thousands of ranchers on the U.S. Great Plains, wind royalties will one day dwarf their earnings from cattle sales.
Wind is also abundant. In the U.S., three wind-rich states—North Dakota, Kansas and Texas—have enough harnessable wind energy to easily satisfy national electricity needs. Another attraction of wind energy is that it is not depletable. The amount of wind energy used today has no effect on the amount available tomorrow.
Unlike coal, gas, and nuclear power plants, wind farms do not require water for cooling. As wind backs out coal and natural gas in power generation, water will be freed up for irrigation and other needs.
Perhaps wind's strongest attraction is that there is no fuel cost. After the wind farm is completed, the electricity flows with no monthly fuel bill. And while it may take a decade to build a nuclear power plant, the construction time for the typical wind farm is one year.
Future wind complexes in the Great Plains, in the North Sea, off the coast of China or the eastern coast of the U.S. may have generating capacity measured in the tens of thousands of megawatts. Planning and investment in wind projects is occurring on a scale not previously seen in the traditional energy sector.
One of the obvious downsides of wind is its variability. But as wind farms multiply, this becomes less of an issue. Because no two farms have identical wind profiles, each farm added to a grid reduces variability. A Stanford University research team has pointed out that with thousands of wind farms and a national grid in a country such as the U.S., wind becomes a remarkably stable source of electricity.
In more densely populated areas, there is often local opposition to wind power—the NIMBY ("not in my backyard") response. But in the vast ranching and farming regions of the U.S., wind is immensely popular for economic reasons. For ranchers in the Great Plains, farmers in the Midwest or dairy farmers in upstate New York, there is a PIMBY ("put it in my backyard") response.
Farmers and ranchers welcome the additional income from having wind turbines on their land. Rural communities compete for wind farm investments and the additional tax revenue to support their schools and roads.
One of the keys to developing wind resources is building the transmission lines to link wind-rich regions with population centers. Perhaps the most exciting grid project under development is the so-called Tres Amigas electricity hub, a grid interconnection center to be built in eastern New Mexico. It will link the three U.S. electricity grids—the Eastern, Western and Texas grids. Tres Amigas is a landmark in the evolution of the new energy economy. With high-voltage lines linking the three grids where they are close to each other, electricity can be moved from one part of the United States to another as conditions warrant. By matching surpluses with deficits over a broader area, electricity wastage and consumer rates can both be reduced. Other long distance transmission lines are under construction or in the planning stages.
We know that rapid growth in wind generation is possible. U.S. wind generating capacity expanded by 45 percent in 2007 and 50 percent in 2008. If we expanded world wind generation during this decade at 40 percent per year, the 238,000 megawatts of generating capacity at the end of 2011 would expand to nearly 5 million megawatts in 2020. Combined with an ambitious solar and geothermal expansion, along with new hydro projects in the pipeline, this would total 7.5 million megawatts of renewable generating capacity, enabling us to back out all of the coal and oil and most of the natural gas now used to generate electricity. (See data.)
In addition to the shift to renewable sources of energy, there are two other critical components of this climate stabilization plan: rapidly increasing the energy efficiency of industry, appliances and lighting, and restructuring the transportation sector, electrifying it as much as possible while ramping up public transit, biking and walking. (With this latter component, we would be able to back out much of the oil used for transportation.)
This energy restructuring would require roughly 300,000 wind turbines per year over the next decade. Can we produce those? For sure. Keep in mind that the world today is producing some 70 million cars, trucks, and buses each year. Many of the wind turbines needed to back out fossil fuels in electricity generation worldwide could be produced in currently idled automobile assembly plants in the U.S. alone. The plants would, of course, need to be modified to shift from automobiles to wind turbines, but it is entirely doable. In World War II, Chrysler went from making cars to tanks in a matter of months. If we could do that then, we and the rest of the world can certainly build the 300,000 wind turbines per year we now need to build the new energy economy and stabilize the climate.
For the first time since the Industrial Revolution began, we have an opportunity to invest in alternative sources of energy that can last as long as the Earth itself. The choice is ours. We can stay with business as usual, or we can move the world onto a path of sustained progress. The choice will be made by our generation, but it will affect life on Earth for all generations to come.
Visit EcoWatch's RENEWABLES page for more related news on this topic.
--------
Click here to read PART I of this series.
Adapted from Exciting News About Renewable Energy, by Lester R. Brown, in the October/November 2012 issue of Mother Earth News.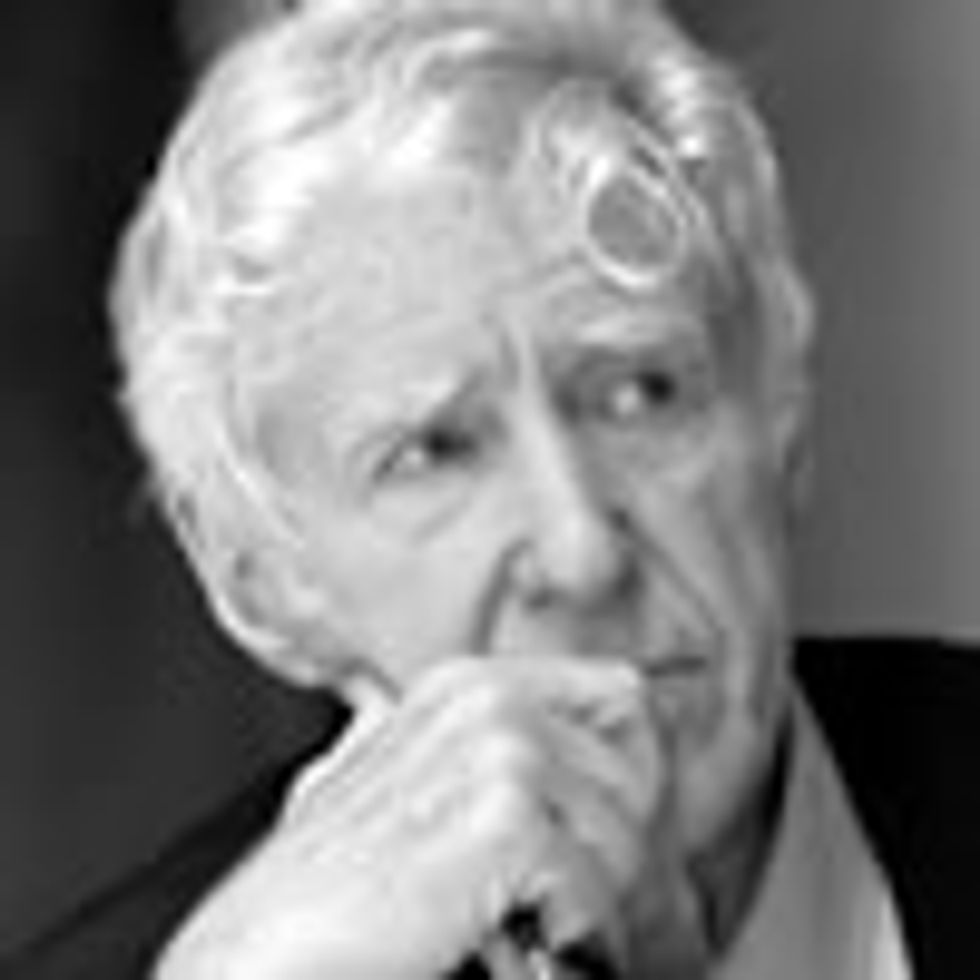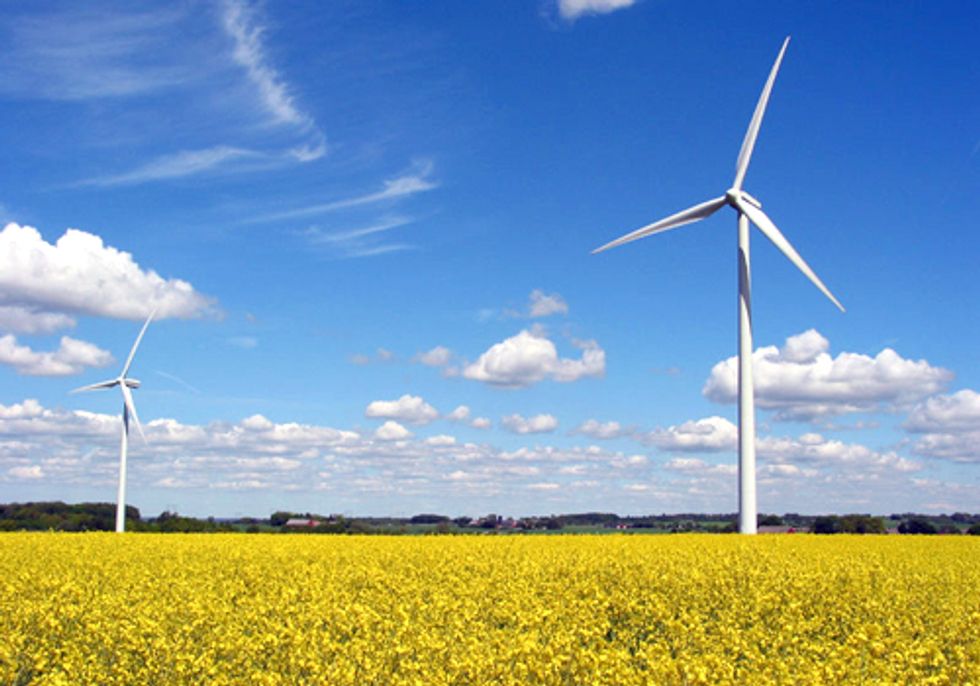 The great energy transition from fossil fuels to renewable sources of energy is under way. As fossil fuel prices rise, as oil insecurity deepens and as concerns about pollution and climate instability cast a shadow over the future of coal, a new world energy economy is emerging. The old energy economy, fueled by oil, coal and natural gas, is being replaced with an economy powered by wind, solar, and geothermal energy. The Earth's renewable energy resources are vast and available to be tapped through visionary initiatives. Our civilization needs to embrace renewable energy on a scale and at a pace we've never seen before.
We inherited our current fossil fuel based world energy economy from another era. The 19th century was the century of coal, and oil took the lead during the 20th century. Today, global emissions of carbon dioxide (CO2)—the principal climate-altering greenhouse gas—come largely from burning coal, oil and natural gas. Coal, mainly used for electricity generation, accounts for 44 percent of global fossil-fuel CO2 emissions. Oil, used primarily for transportation, accounts for 36 percent. Natural gas, used for electricity and heating, accounts for the remaining 20 percent. It is time to design a carbon- and pollution-free energy economy for the 21st century.
Some trends are already moving in the right direction. The burning of coal, for example, is declining in many countries. In the U.S., the number two coal consumer after China, coal use dropped 14 percent from 2007 to 2011 as dozens of coal plants were closed. This trend is expected to continue, due in part to widespread opposition to coal now being organized by the Sierra Club's Beyond Coal campaign.
Oil is used to produce just 5 percent of the world's electricity generation and is becoming ever more costly. Because oil is used mainly for transport, we can phase it out by electrifying the transport system. Plug-in hybrid and all-electric cars can run largely on clean electricity. Wind-generated electricity to operate cars could cost the equivalent of 80-cent-per gallon gasoline.
As oil reserves are being depleted, the world has been turning its attention to plant-based energy sources. Their potential use is limited, though, because plants typically convert less than 1 percent of solar energy into biomass.
Crops can be used to produce automotive fuels, such as ethanol and biodiesel. Investments in U.S. corn-based ethanol distilleries became hugely profitable when oil prices jumped above $60 a barrel following Hurricane Katrina in 2005. The investment frenzy that followed was also fueled by government mandates and subsidies. In 2011, the world produced 23 billion gallons of fuel ethanol and nearly 6 billion gallons of biodiesel.
But the more research that's done on liquid biofuels, the less attractive they become. Every acre planted in corn for ethanol means pressure for another acre to be cleared elsewhere for crop production. Clearing land in the tropics for biofuel crops can increase greenhouse gas emissions instead of reducing them. Energy crops cannot compete with land-efficient wind power.
The scientific community is challenging the natural gas industry's claim that its product is fairly climate-benign. Natural gas produced by hydraulic fracturing, or fracking (a much-touted key to expanding production) is even more climate-disruptive than coal because of methane gas leakage. (Methane is a potent contributor to climate change.)
The last half of the twentieth century brought us nuclear power, once widely touted as the electricity source of the future. Although nuclear reactors supply 13 percent of the world's electricity, nuclear power's limited role in our future has been clear for some time. It is simply too expensive.
Countries around the world are richly endowed with renewable energy, in some cases enough to easily double their current electrical generating capacities. A revamped clean energy economy will harness more energy from the wind and sun, and from within the Earth itself. Climate-disrupting fossil fuels will fade into the past as countries turn to clean, climate-stabilizing, nondepletable sources of energy. The growth in the use of solar cells that convert sunlight into electricity can only be described as explosive, expanding by 74 percent in 2011. Early photovoltaic (PV) installations were all small-scale—mostly on residential rooftops. That's changing as more utility-scale PV projects are being launched. The U.S., for example, has under construction and development more than 100 utility scale projects. Solar-generated electricity is particularly attractive in desert regions such as the U.S. Southwest because peak generation meshes nicely with peak air conditioning use.
The world's current 70,000 megawatts of photovoltaic installations can, when operating at peak power, match the output of 70 nuclear power plants. With PV installations climbing and with costs continuing to fall, cumulative PV generating capacity could surpass 1 million megawatts in 2020. (Current world electricity generating capacity from all sources is five million megawatts.) Installing solar panels for individual homes in the villages of developing countries is now often cheaper than it is to supply them with electricity by building a central power plant and a grid.
The heat that comes from within the Earth—geothermal energy—can be used for heating or converted into steam to generate electricity. Many countries have enough harnessable geothermal energy to satisfy all of their electricity needs. Despite this abundance, the geothermal energy capacity installed as of 2012 is only enough to provide electricity for some 10 million homes worldwide.
Roughly half of the world's 11,000 megawatts of installed geothermal generating capacity is concentrated in the U.S. and the Philippines. Altogether, 24 countries now convert geothermal energy into electricity. The U.S., with 130 confirmed geothermal plants under construction or in development, will be bringing at least 1,000 megawatts of generating capacity online in the near term. Worldwide, this accelerating pace could yield 200,000 megawatts of generating capacity by 2020.
Each alternative energy source—whether solar, geothermal or wind—has a major role to play, but it is wind that is on its way to becoming the foundation of the new energy economy.
Stay tuned for more discussion of the advantages and potential of wind energy in Part II.
Visit EcoWatch's RENEWABLES page for more related news on this topic.
--------
Click here to read PART II of this series.
Adapted from Exciting News About Renewable Energy, by Lester R. Brown, in the October/November 2012 issue of Mother Earth News.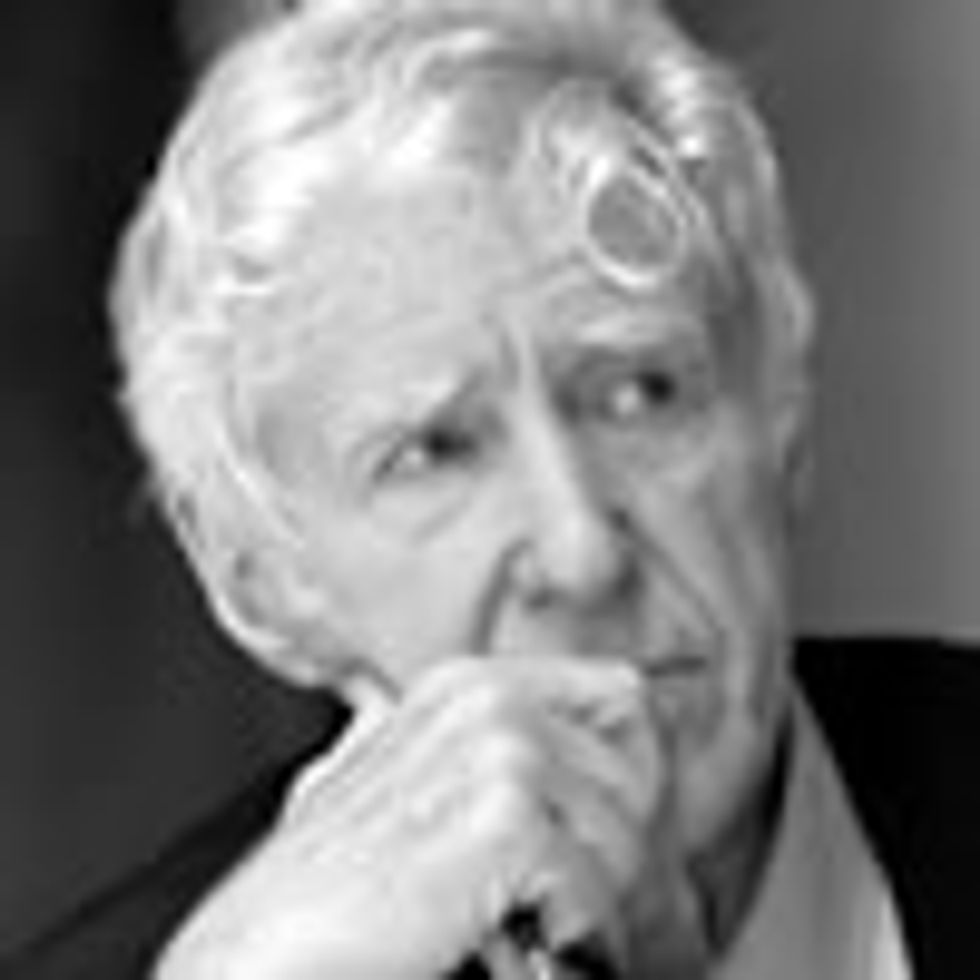 Over the last two months, the price of corn has been climbing. On July 19, it exceeded $8 per bushel for the first time, taking the world into a new food price terrain. With heat and drought still smothering the Corn Belt, we may well see more all-time highs in coming weeks as the extent of crop damage becomes clearer.
This is not the way it was supposed to be. This spring farmers planted a record 96 million acres of corn. An early spring got the crop off to a great start, leading the U.S. Department of Agriculture (USDA) to project the largest corn harvest in history.
On June 12, the USDA projected the U.S. harvest would hit a record 376 million tons. But the drought conditions that had initially been confined to the country's southwest began to spread and intensify. In its next monthly report on July 11, the USDA reduced its projection to 329 million tons of corn, down by 12 percent or 47 million tons. This was a huge drop in only one month. Yet in the end the actual decline may be closer to 30 percent, or roughly 100 million tons—double the USDA estimated drop. (See data.)
Because the USDA is overestimating the harvest, it is underestimating the food price rise in the months ahead. Even as corn prices are setting all-time highs, so too are soybean prices, putting still more upward pressure on food prices.
There are several reasons for the large reduction in the harvest estimate. One is record high temperatures. Nationwide, the first half of this year was the hottest on record. Thousands of record daily temperature highs were set locally. In St. Louis, Missouri, which is in the southern part of the U.S. Corn Belt, in late June and early July there were 10 consecutive days with temperatures of 100–108 degrees.
Timing and distribution of rainfall also helped determine the corn crop's destiny. The summer of 2012 was one of below normal rainfall in the Corn Belt, especially the central and eastern parts. The combination of high temperature and low rainfall led to the rapid spread of drought. During May and early June, the drought was concentrated in the southwestern U.S. But the dryness in the Southwest kept expanding into the Midwest and the Upper Great Plains until, by the end of July, drought covered 63 percent of the country—the most extensive in half a century. (See map.)
When the thermometer rises above the norm, plants suffer. As a rule, as the temperature rises to 68 degrees Fahrenheit, photosynthesis increases. From 68 to 95 degrees it remains steady. Beyond this it declines fast. At 104 degrees, photosynthesis ceases entirely. At such elevated temperatures, plants go into thermal shock.
Intense heat also disrupts pollination. Corn is particularly vulnerable because of its complex pollination system. The tassel at the top of a corn plant releases pollen, which must fall on each strand of silk coming out of the ear of corn and travel to the kernel site, where fertilization occurs. If it is too hot, the silk will turn brown and dry out, leaving the pollen with no chance of reaching its destination.
This year's drought has taken a crop that started out nearly as good as it gets to one where the USDA rates only 23 percent of the crop to be in "good" to "excellent" condition. The last time the crop deteriorated so badly was in 1988, when heat and drought combined to shrink the harvest by 39 percent.
What happens to the U.S. corn crop, which accounts for nearly 40 percent of the global harvest, concerns the entire world. Of the big three grains—corn, wheat and rice—the corn harvest is now by far the largest, totaling near 900 million tons compared with less than 700 million tons for wheat and 460 million tons for rice. Wheat and rice are the world's food staples, while corn is the feedgrain for livestock and poultry.
Although people do not eat much corn directly, a huge amount is consumed indirectly. Much of the food in the refrigerator—milk, cheese, hamburger, eggs, yogurt and ice cream—is produced with corn. The rise in corn prices this summer will boost food prices as high-priced corn works its way through the beef, pork, poultry and dairy production cycles.
One consequence of fast-climbing corn prices is that people will find themselves moving down the food chain. Many of the 3 billion people in the world who are currently moving up the food chain, a big chunk of them in China, may suddenly find the price of livestock and poultry products rising much faster than their incomes, forcing them to cut their meat consumption. In the months ahead, we are likely to see more people moving down the food chain than at any time in history.
When the price of one of the big three grains goes up, the prices of the other two typically follow. With wheat and rice prices now also rising, hunger will spread among the world's poor, reducing many more people to one meal per day.
The current rise in corn prices comes at a time when grain prices are already elevated. Even before this summer, grain and soybean prices were double those of six years ago. So we are now going from high prices to even higher prices—and these will almost certainly translate into spreading food unrest.
This year's record crop shortfall is part of an overall loss of momentum in the effort to expand food production fast enough to keep up with the record growth in demand of recent years. As a result, world carryover stocks of grain will likely fall from more than 100 days of consumption 15 years ago to a precariously low 65 days of consumption for this year.
In the face of tightening world grain supplies, some exporting countries may well restrict exports, as Russia and Argentina have done in the past. This could create panic among importing countries, heightening the pressure to acquire even more land abroad on which to produce food for themselves. It is now every country for itself.
We are looking at a future of rising food prices driven by rising temperatures. Heat waves and droughts like that of 2012 in the U.S. are projected to become more frequent as the planet heats up. Atmospheric levels of carbon dioxide (CO2), a heat-trapping gas, have increased 20 percent since 1970 and are continuing to rise.
A report published by the U.S. National Academy of Sciences concluded that if atmospheric CO2 climbs from the current level of 391 parts per million (ppm) to above 450 ppm, the world will face irreversible rainfall reductions in several regions. The study likened the conditions that will develop to those of the U.S. Dust Bowl of the 1930s. Already the world's drought-afflicted area has expanded from below 20 percent of total land area a half century ago to closer to 25 percent in recent years.
In generations past, when there was an extreme weather event such as a monsoon failure in India, a severe drought in Russia or an intense heat wave in the U.S. Corn Belt, we knew that things would shortly return to normal. But today there is no "normal" to return to. The earth's climate is now in a constant state of flux.
With temperatures rising and with droughts expanding and intensifying, it is becoming ever more difficult to ensure future food security. Climate change is now reducing crop prospects. Restoring an acceptable balance between food supply and demand now goes beyond agriculture. Future food security may depend more on new energy and population policies than on any agricultural policy we can conceive.
Visit EcoWatch's FOOD and CLIMATE CHANGE pages for more related news on this topic.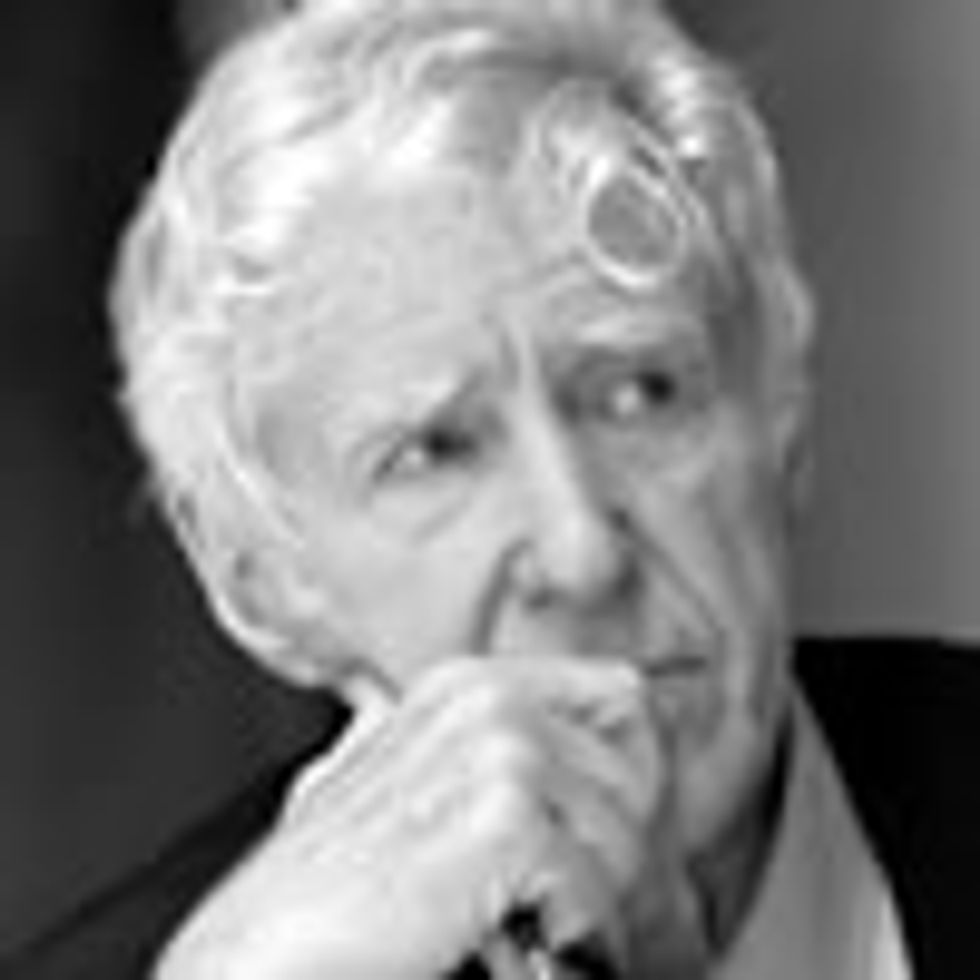 In the early spring of 2012, U.S. farmers were on their way to planting some 96 million acres in corn, the most in 75 years. A warm early spring got the crop off to a great start. Analysts were predicting the largest corn harvest on record.
The U.S. is the leading producer and exporter of corn, the world's feedgrain. At home, corn accounts for four-fifths of the U.S. grain harvest. Internationally, the U.S. corn crop exceeds China's rice and wheat harvests combined. Among the big three grains—corn, wheat and rice—corn is now the leader, with production well above that of wheat and nearly double that of rice.
The corn plant is as sensitive as it is productive. Thirsty and fast-growing, it is vulnerable to both extreme heat and drought. At elevated temperatures, the corn plant, which is normally so productive, goes into thermal shock.
As spring turned into summer, the thermometer began to rise across the Corn Belt. In St. Louis, Missouri, in the southern Corn Belt, the temperature in late June and early July climbed to 100 degrees Fahrenheit or higher 10 days in a row. For the past several weeks, the Corn Belt has been blanketed with dehydrating heat.
Weekly drought maps published by the University of Nebraska show the drought-stricken area spreading across more and more of the country until, by mid-July, it engulfed virtually the entire Corn Belt. Soil moisture readings in the Corn Belt are now among the lowest ever recorded.
While temperature, rainfall and drought serve as indirect indicators of crop growing conditions, each week the U.S. Department of Agriculture releases a report on the actual state of the corn crop. This year the early reports were promising. On May 21, 77 percent of the U.S. corn crop was rated as good to excellent. The following week the share of the crop in this category dropped to 72 percent. Over the next eight weeks, it dropped to 26 percent, one of the lowest ratings on record. The other 74 percent is rated very poor to fair. And the crop is still deteriorating.
Over a span of weeks, we have seen how the more extreme weather events that come with climate change can affect food security. Since the beginning of June, corn prices have increased by nearly one half, reaching an all-time high on July 19.
Although the world was hoping for a good U.S. harvest to replenish dangerously low grain stocks, this is no longer in the cards. World carryover stocks of grain will fall further at the end of this crop year, making the food situation even more precarious. Food prices, already elevated, will follow the price of corn upward, quite possibly to record highs.
Not only is the current food situation deteriorating, but so is the global food system itself. We saw early signs of the unraveling in 2008 following an abrupt doubling of world grain prices. As world food prices climbed, exporting countries began restricting grain exports to keep their domestic food prices down. In response, governments of importing countries panicked. Some of them turned to buying or leasing land in other countries on which to produce food for themselves.
Welcome to the new geopolitics of food scarcity. As food supplies tighten, we are moving into a new food era, one in which it is every country for itself.
The world is in serious trouble on the food front. But there is little evidence that political leaders have yet grasped the magnitude of what is happening. The progress in reducing hunger in recent decades has been reversed. Unless we move quickly to adopt new population, energy and water policies, the goal of eradicating hunger will remain just that.
Time is running out. The world may be much closer to an unmanageable food shortage—replete with soaring food prices, spreading food unrest and ultimately political instability—than most people realize.
Visit EcoWatch's FOOD and CLIMATE CHANGE pages for more related news on these topics.
—————
NOTE: This piece originally appeared in The Guardian on Tuesday, July 24, 2012.