This website uses cookies to ensure you get the best experience while browsing it. By clicking 'Got It' you're accepting these terms.
Lauren Singer
Lauren Singer is author of the Zero Waste blog at Trash is for Tossers and founder of The Simply Co.
If you go into any pharmacy, there are dozens of different types of deodorants. Ones that smell like ocean breeze, or vanilla bean, or man. Ones that make you smell less bad, ones that reduce sweating, ones that eliminate sweating, ones that make your armpits lighter, or softer … the list goes on and on. The point is that there are so many choices because everyone's body is different which means that different types of deodorant work better or worse for different people.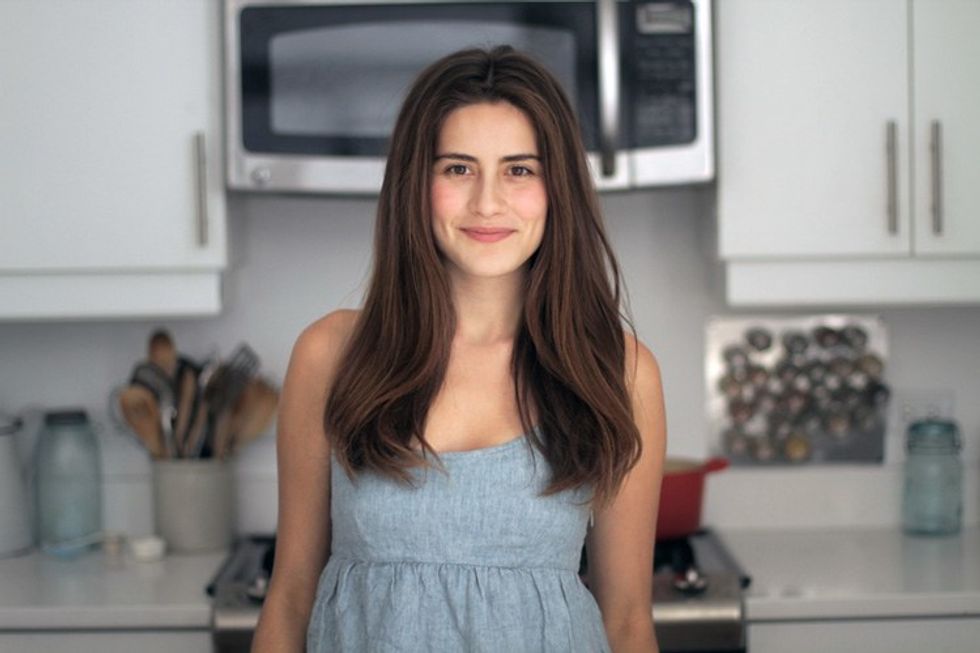 The deodorant I make is different from conventional/store bought deodorant because it is free of chemical elements like aluminum which have been linked to cancer and Alzheimer's, propylene glycol which can damage the central nervous system, and parabens which are carcinogenic and environmentally disruptive.
When I was using conventional (aka store bought chemically deodorant) I was always switching brands. It seemed like after a while one would just stop working, like my body changed, and I had to find something new. I would try brands that worked well for my friends, but they didn't work for me, and vice-versa.
When I transitioned to a plastic free and zero waste lifestyle I stopped using store bought deodorant. This was for many reasons but the main reasons were the packing, the ingredients and the fact that the natural version was less expensive and worked really well.
The Packaging:
Conventional deodorant comes packaged in a plastic container with a plastic or foil (probably lined with plastic) protective thingie, and a plastic lid. Making your own deodorant you can prevent all of that waste from being created because you can buy your ingredients package free and keep reusing the same container over and over. I love to put my deodorant in a small mason jar. I also make a pocket sized version by re-using a glass ounce sized makeup container. It is perfect for when I'm on the go.
The Ingredients:
The deodorant I make is different from conventional/store bought deodorant because it is free of chemical elements like aluminum which have been linked to cancer and Alzheimer's, propylene glycol which can damage the central nervous system, and parabens which are carcinogenic and environmentally disruptive. All in all, no fun.
I have played with so many recipes. Ones that were runny, ones that were firm, ones that smelled like lavender … I realized that the best way to make the perfect deodorant was to listen to my body. That means making adjustments here and there, but overall the recipe in this video is the one that has kept my armpits happy over the past few years.
BUT OHMAGOSH IF THIS DEODORANT DOES NOT WORK FOR YOU PUH-LEAZE DO NOT GIVE UP ON NATURAL DEODORANT! TRY AGAIN!
I can not emphasize this enough. There are so many toxins in conventional deodorant and, again, everyone's body is different. So if this recipe does not work for you, try another recipe. Play with the amount of each ingredient, leave ingredients out, change the essential oil, and most importantly, give your body time to adjust.
I recommend testing each ingredient on your wrist to ensure there are no allergic reactions (for instance, some people do not react well to baking soda). If that is the case, leave it out. Also, if you shave your underarms, like with any deodorant, I'd wait a few minutes before applying.
Switching to natural deodorant has been amazing for so many reasons: I save money, I do not use any single use packaging, I can adjust the scent and ingredients to make it perfect for my body, and I am not exposing myself to any toxic chemicals.
Watch how to make it here:
Follow Lauren Singer on Twitter @Trashis4Tossers or visit here website Trash is for Tossers.
YOU MIGHT ALSO LIKE
25 Most Livable Cities in the World
Christie Brinkley Slams Monsanto and GMOs, Says 'We're Guinea Pigs'
7 Ultimate Hikes From Around the World That Should Be on Your Bucket List
EcoWatch Daily Newsletter
Through living a zero waste lifestyle, I have learned to make all of my everyday beauty products myself. This has resulted in a much more minimalistic approach to my daily beauty routine. Instead of having 20+ products, I now only use five that I make by hand: one bar of soap for my hair, body and face, toothpaste, deodorant, face moisturizer and body moisturizer. My recipes have changed over time as I learned to be more confident trying new ingredients and techniques. No other product showcases this evolution more than my zero waste body butter.
For a long time I used nothing but coconut oil on my body which worked really well and smelled great, but I missed the sensation of a thick lotion. That is when I started playing around with body butters which are thicker than just using an oil because of the diversity of fats in them.
At first I made a simple one of coconut oil, shea butter and cocoa butter by melting them down and cooling them in the freezer. It worked, but I had to use my nail at times to scrape it and sometimes the shea butter would bead up which wasn't as nice as a smooth lotion. Then I learned of the magic of whipping a body lotion and it changed the game for me. It went from a thick oil to a luxurious whipped butter.
It could not be easier to make and at the end you can store it in your favorite upcycled glass jar making this not only a sustainable product because of the simple organic ingredients, but a waste free one too! Learn how to make this lotion by checking out my video here:
YOU MIGHT ALSO LIKE
23-Year-Old Hasn't Produced Any Garbage in Two Years
8 Health Foods That Can Harm You If You Eat Too Much of Them
12 Universities Leading the Charge in Serving Locally-Sourced Food
I haven't purchased toothpaste in years, and yes, I brush my teeth! How is this possible? I make it myself!
When I transitioned to a zero waste lifestyle more than two years ago, toothpaste was the first product I stopped buying and started making. The ingredients are simple and easy to find at almost any store: baking soda, organic coconut oil and organic essential oils. It takes no more than 2 minutes to combine these three ingredients, and the toothpaste leaves my mouth feeling so incredibly fresh—way fresher than store ­bought toothpaste. In fact, when I used my friend's store bought toothpaste a week ago, I couldn't believe the difference!
But let's take a step back ... why did I make the switch from "conventional" packaged toothpaste to one that I make myself?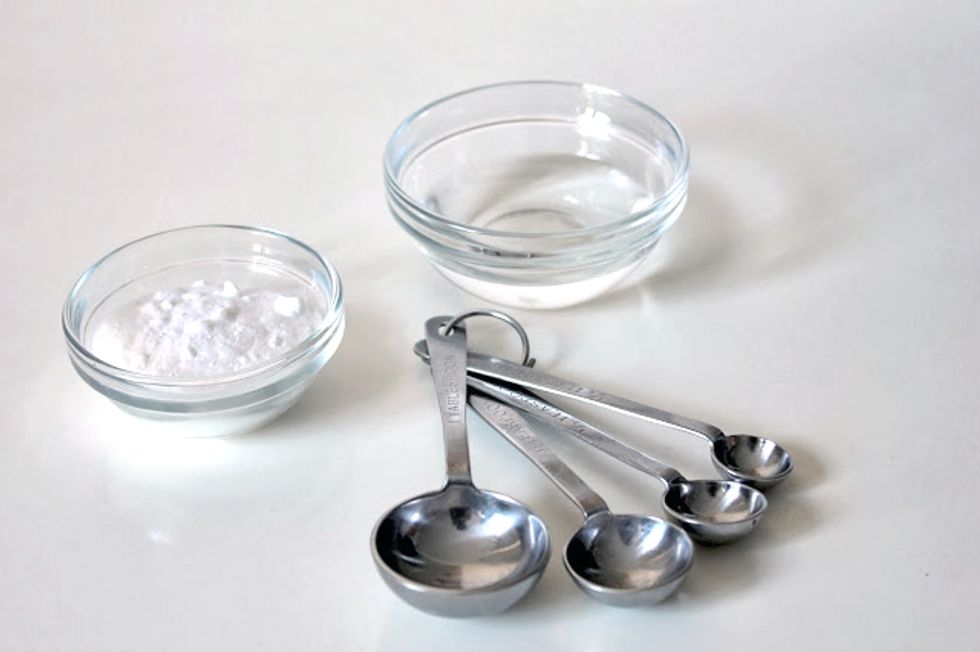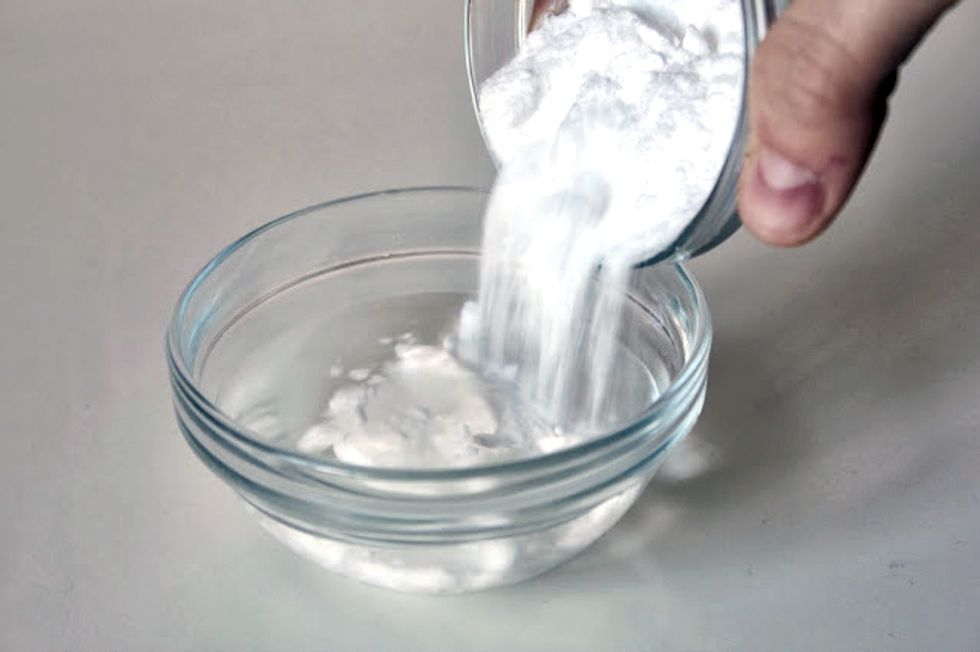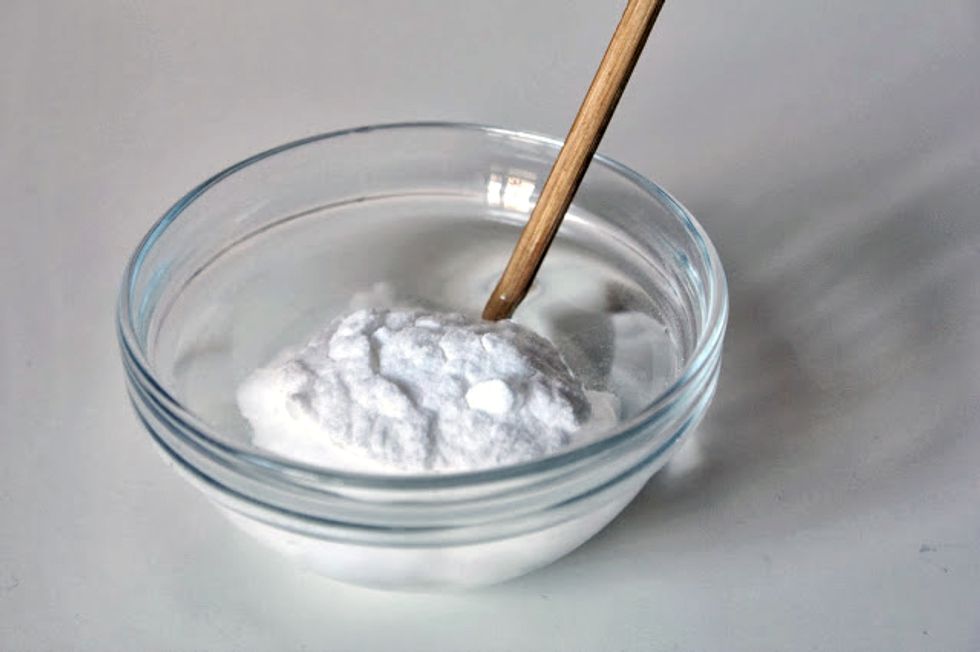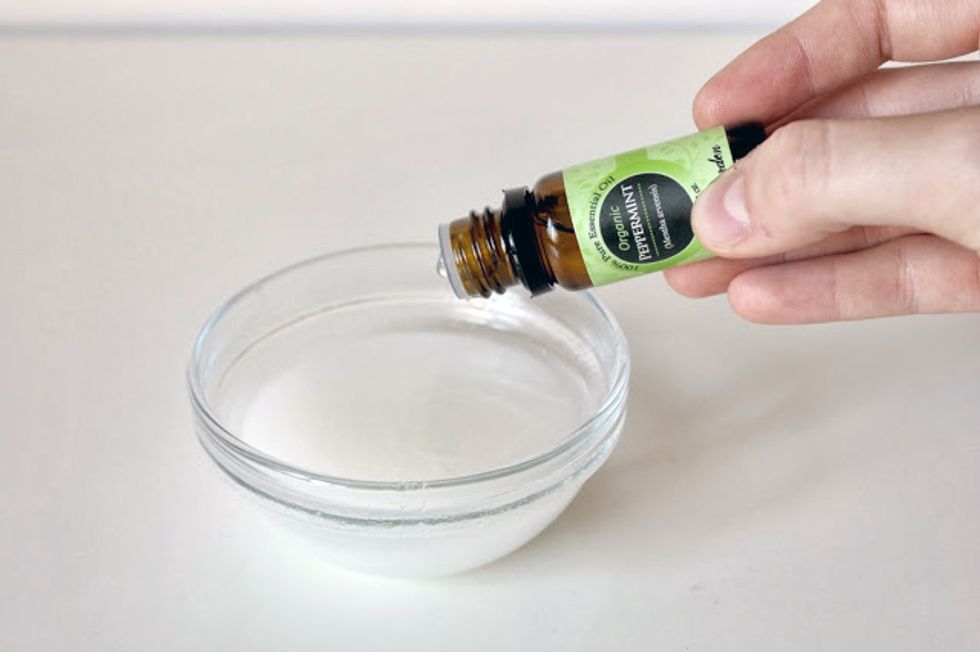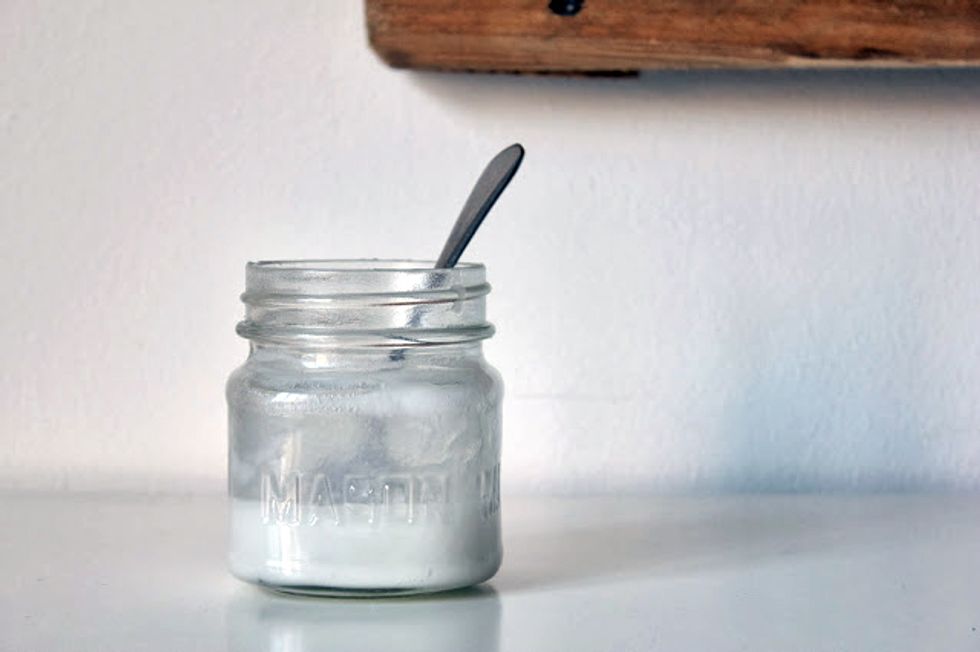 The Packaging:
For starters, I live a Zero Waste lifestyle and toothpaste tubes are totally wasteful. They are typically sold with not just the tube, but a box as well. While the box is recyclable, the tube is very difficult or impossible to recycle and will most likely end up in a landfill. The benefit of making my own toothpaste is that I can put it in a glass jar that I can wash and reuse infinitely. No plastic tubes, no trash, no landfill.
The Ingredients:
I like to have control of what I am putting on and in my body. There is a lot of controversy around the ingredients that are in conventional toothpaste. Two that I will focus on are triclosan and sodium lauryl sulfate, but conventional toothpaste also contains fluoride, propylene glycol and sodium hydroxide, all of which are controversial because they are linked to cancer and a long list of other ailments.
Triclosan: A chemical added to many products to reduce bacterial contamination which is also used in toothpaste to prevent gingivitis,according to the FDA and toothpaste manufacturers. In addition, it has been said to be potentially carcinogenic and have negative effects on the endocrine system in animals. It is banned in certain applications in Europe and in 2011, some of Colgate's soap products were reformulated without the chemical, but not their toothpaste. The ecotoxicology of the ingredient is still under heavy scrutiny and EWG rates it to have a moderate/high health hazard. That's all I needed to hear to make the decision to stay clear of it for good.
Sodium Lauryl Sulfate (SLS): SLS is surfactant (a foaming agent that lowers the tension between two liquids or a liquid and a solid) used in toothpaste to evenly disperse the ingredients and help with effective rinsing and removal of mouth debris. It also promotes foaming. Many studies on SLS show that it is contaminated with 1,4 dioxane, a byproduct of the manufacturing process, which is also a possible carcinogen. SLS is also said to aggravate gums. No, thank you.
If something has a supposed risk, I will avoid it until I have concrete evidence that it is safe. This is why I choose to make my own toothpaste with just three ingredients that I trust and buy package­free: baking soda, organic coconut oil and organic essential oils.
The Savings:
Toothpaste can cost anywhere between $1 and ­$8 for a 6oz tube depending on the brand you are buying and where you are purchasing it from. In my experience (purchasing ingredients in NYC), I have spent at most $.60 for 6oz of toothpaste. All aside, the cost savings alone are worth it!
With so much to gain and not much to lose, making your own toothpaste makes sense! It's cheaper to make, tastes better, feels better in your mouth and is better for you. See for yourself, to learn how to make my zero waste toothpaste by checking out this video.