EcoWatch Daily Newsletter
Through living a zero waste lifestyle, I have learned to make all of my everyday beauty products myself. This has resulted in a much more minimalistic approach to my daily beauty routine. Instead of having 20+ products, I now only use five that I make by hand: one bar of soap for my hair, body and face, toothpaste, deodorant, face moisturizer and body moisturizer. My recipes have changed over time as I learned to be more confident trying new ingredients and techniques. No other product showcases this evolution more than my zero waste body butter.
For a long time I used nothing but coconut oil on my body which worked really well and smelled great, but I missed the sensation of a thick lotion. That is when I started playing around with body butters which are thicker than just using an oil because of the diversity of fats in them.
At first I made a simple one of coconut oil, shea butter and cocoa butter by melting them down and cooling them in the freezer. It worked, but I had to use my nail at times to scrape it and sometimes the shea butter would bead up which wasn't as nice as a smooth lotion. Then I learned of the magic of whipping a body lotion and it changed the game for me. It went from a thick oil to a luxurious whipped butter.
It could not be easier to make and at the end you can store it in your favorite upcycled glass jar making this not only a sustainable product because of the simple organic ingredients, but a waste free one too! Learn how to make this lotion by checking out my video here:
YOU MIGHT ALSO LIKE
23-Year-Old Hasn't Produced Any Garbage in Two Years
8 Health Foods That Can Harm You If You Eat Too Much of Them
12 Universities Leading the Charge in Serving Locally-Sourced Food
We recommend sustainable options to protect your iPhone or Android device.
Reviews
Where can you find the best eco-friendly cell phone cases when most cell phone cases are made of plastic?

Popular phone cases are designed to protect your phone but create more plastic waste when they need to be replaced. They also may contain potentially harmful chemicals.
Thankfully, recycled ocean plastics and plant-based composites are just a few of the eco-conscious materials that are increasingly being used to make phone cases with little environmental impact. Below, we break down the best eco-friendly phone cases for both Android and iPhone to get you started.
Best Eco-Friendly Cell Phone Cases: Our Recommendations
Each product featured here has been independently selected by the writer. Learn more about our review methodology here. If you make a purchase using the links included, we may earn a commission.
Why Switch to an Eco-Friendly Cell Phone Case?
The most popular cases for cell phones are made from a plastic called polycarbonate, which is often used in bulletproof windows because of its hardness. However, BPA is used in the manufacturing of polycarbonate polymers, according to the American Chemistry Council. Exposure to BPA can have negative health effects on the brains of children and issues like high blood pressure, type 2 diabetes and cardiovascular disease in adults.
Many eco-friendly cases are designed to be fully biodegradable and compostable within two years, according to various manufacturers. Meanwhile, plastic phone cases (and other plastics) can take hundreds of years to decompose.
Switching to a sustainable phone case can help you cut down on your plastic pollution and
Full Reviews of Our Top Picks
The products listed below are recommended for the iPhone 13 Pro (except the Loam & Lore cover, which is for the iPhone 13). Case availability for Androids and other iPhone models are listed and linked below each product description.
How to Choose the Best Eco-Friendly Cell Phone Cases

There are a few factors to consider when choosing the best eco-friendly cell phone cases:
Cost: Is the cell phone case affordable for its eco-conscious value?
Cause: Does your purchase give back to any cause aside from reducing waste based on the materials it's made from?
Sustainability: Is the cell phone case made from recycled, environmentally friendly or compostable materials? What about packaging?
Durability: Will the case protect your phone? How long will it last?
Charging: Do you need to be able to use a wireless charger?
Style: Do you like it?
Frequently Asked Questions: Eco-Friendly Cell Phone Cases
Does buying an eco-friendly cell phone case actually help the environment?
Yes. Electronic waste makes up 70% of overall toxic waste, according to The World Counts, and only 12.5% of e-waste gets recycled. Not many people think about tech accessories, such as plastic cell phone cases, which they replace more often than cell phones.
Again, many manufacturers design eco-friendly cell phone cases to decompose within one to two years.
Are biodegradable phone cases protective?
Many manufacturers conduct tests to ensure drop protection of at least five feet. Some brands use ocean-based plastic to repurpose post-consumer waste, making the materials used just as strong. Other materials can include sustainably harvested cork, bamboo or wood, and these materials are good for shock absorption.
Can eco-friendly cell phone cases be stylish?
Yes, many of the natural and sustainable materials used to manufacture eco-friendly cell phone cases offer dynamic options for design without harm to the environment. Plant-based inks and paints can be used for decorating. University of Cambridge researchers even recently invented biodegradable glitter made from cellulose we can use in place of glitter made of microplastics.
In a recent press release, Dr. Tedros Adhanom Ghebreyesus, WHO Director-General referred to the
culture of disposal
as a "tsunami of e-waste" and called for protections for children especially as digital
dumpsites amass tech pollution
.
I haven't purchased toothpaste in years, and yes, I brush my teeth! How is this possible? I make it myself!
When I transitioned to a zero waste lifestyle more than two years ago, toothpaste was the first product I stopped buying and started making. The ingredients are simple and easy to find at almost any store: baking soda, organic coconut oil and organic essential oils. It takes no more than 2 minutes to combine these three ingredients, and the toothpaste leaves my mouth feeling so incredibly fresh—way fresher than store ­bought toothpaste. In fact, when I used my friend's store bought toothpaste a week ago, I couldn't believe the difference!
But let's take a step back ... why did I make the switch from "conventional" packaged toothpaste to one that I make myself?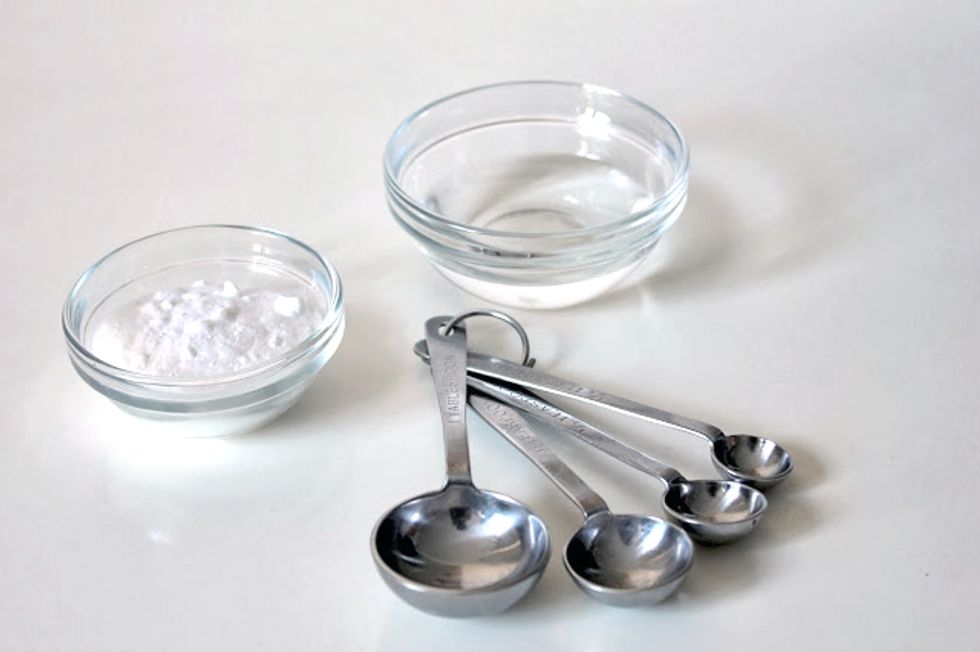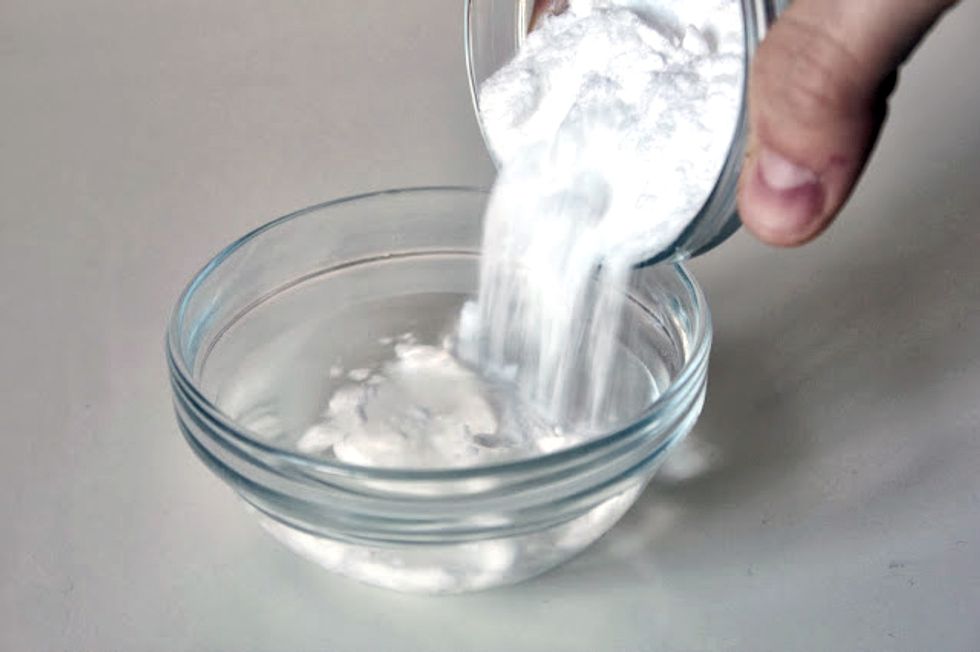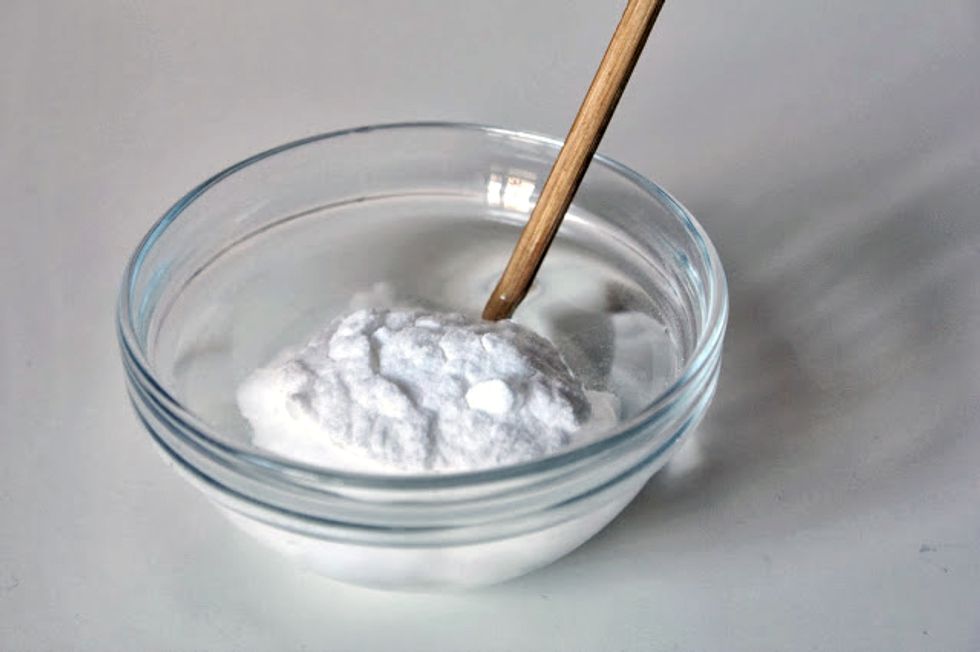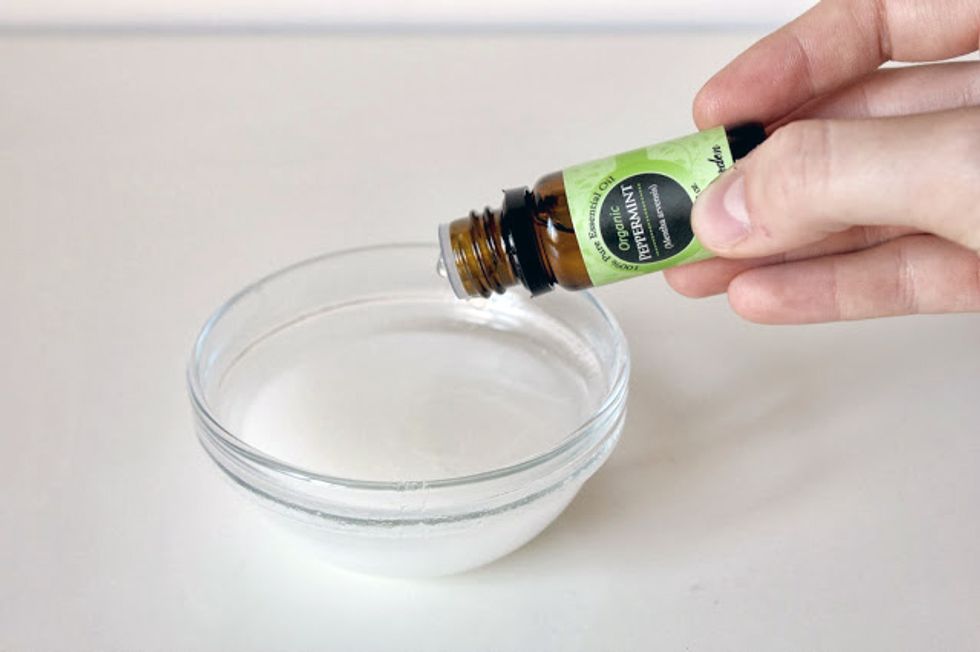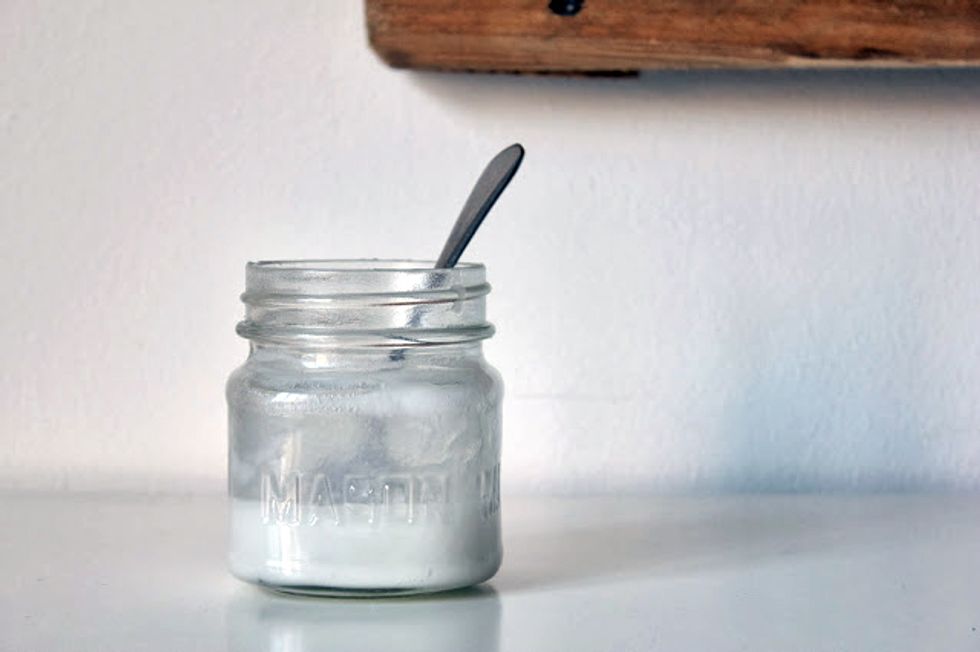 The Packaging:
For starters, I live a Zero Waste lifestyle and toothpaste tubes are totally wasteful. They are typically sold with not just the tube, but a box as well. While the box is recyclable, the tube is very difficult or impossible to recycle and will most likely end up in a landfill. The benefit of making my own toothpaste is that I can put it in a glass jar that I can wash and reuse infinitely. No plastic tubes, no trash, no landfill.
The Ingredients:
I like to have control of what I am putting on and in my body. There is a lot of controversy around the ingredients that are in conventional toothpaste. Two that I will focus on are triclosan and sodium lauryl sulfate, but conventional toothpaste also contains fluoride, propylene glycol and sodium hydroxide, all of which are controversial because they are linked to cancer and a long list of other ailments.
Triclosan: A chemical added to many products to reduce bacterial contamination which is also used in toothpaste to prevent gingivitis,according to the FDA and toothpaste manufacturers. In addition, it has been said to be potentially carcinogenic and have negative effects on the endocrine system in animals. It is banned in certain applications in Europe and in 2011, some of Colgate's soap products were reformulated without the chemical, but not their toothpaste. The ecotoxicology of the ingredient is still under heavy scrutiny and EWG rates it to have a moderate/high health hazard. That's all I needed to hear to make the decision to stay clear of it for good.
Sodium Lauryl Sulfate (SLS): SLS is surfactant (a foaming agent that lowers the tension between two liquids or a liquid and a solid) used in toothpaste to evenly disperse the ingredients and help with effective rinsing and removal of mouth debris. It also promotes foaming. Many studies on SLS show that it is contaminated with 1,4 dioxane, a byproduct of the manufacturing process, which is also a possible carcinogen. SLS is also said to aggravate gums. No, thank you.
If something has a supposed risk, I will avoid it until I have concrete evidence that it is safe. This is why I choose to make my own toothpaste with just three ingredients that I trust and buy package­free: baking soda, organic coconut oil and organic essential oils.
The Savings:
Toothpaste can cost anywhere between $1 and ­$8 for a 6oz tube depending on the brand you are buying and where you are purchasing it from. In my experience (purchasing ingredients in NYC), I have spent at most $.60 for 6oz of toothpaste. All aside, the cost savings alone are worth it!
With so much to gain and not much to lose, making your own toothpaste makes sense! It's cheaper to make, tastes better, feels better in your mouth and is better for you. See for yourself, to learn how to make my zero waste toothpaste by checking out this video.