Green building is growing fast in the U.S., and may represent more than half of all commercial and institutional construction as soon as 2016.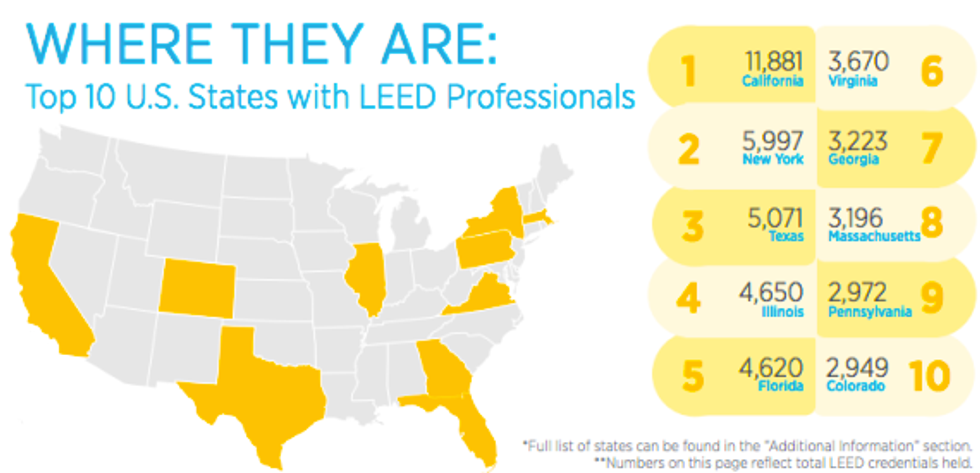 LEED in Motion green professionals graphic via U.S. Green Building Council.
A new report from the U.S. Green Building Council (USGBC), LEED in Motion: People and Progress, details green building's exponential growth and outlines both the value of the industry and its reach into American lives.
The report is the first of three LEED in Motion summaries planned for release in 2013, and it reveals yet another key indicator that sustainability can be as much an economic boost as an environmental one.
Millions Living And Working In Green Buildings
As a snapshot in time, People and Progress finds millions of Americans benefiting from LEED projects. USGBC estimates more than 4.3 million people live and work in LEED-certified buildings every day, while more than 6.2 million people experience LEED projects every day during their daily routine.
Green building, of which LEED properties are a key subset of, represented around 44 percent of all commercial and institutional construction in America across 2012, and that percentage should pass 55 percent as early as 2016.
All this growth means jobs and profits, according to USGBC. Green building could top $140 billion in revenue with 835 million square feet of construction this year, 35 percent of all U.S. construction jobs today are in green building, and industry revenue could top $248 billion by 2016.
While Washington, DC, has long led the U.S. in per-capita LEED certifications, that may be set to change, as California and New York State took the lead with the most LEED professionals and USGBC members. Fitting, considering California's place as the epicenter of America's clean tech market and New York City's success with energy efficiency retrofits.
Commercial Buildings Lead, But Residential Projects On The Upswing
USGBC's findings echo the results of McGraw Hill Construction's Green Retail and Hospitality SmartMarket Report released earlier this year, which estimated more than half of all new retail, restaurant, and hotel construction would be green building projects by 2015, boosting values anywhere from seven percent to 11 percent
Commercial buildings have traditionally led the green building charge, but residential properties are also growing fast. USGBC finds 93,120 bedrooms in 10,174 LEED-certified single-family homes and 1,236 LEED-certified multifamily buildings. Previous market research has predicted residential green building projects could be worth up to $114 billion industry-wide by 2016.
From Novelty To Norm
This growing exposure to green buildings and sustainable design seems like it's starting to move LEED certifications from novel to must-have. "The new LEED in Motion report reflects that incredible cross-section of people—diverse in background, geography and vocation—who are working together to fulfill USGBC's mission of a sustainably built environment within a generation," said Rick Fedrizzi, USGBC CEO.
Indeed, growth rates for green businesses have risen faster than conventional goods in America, and every day brings another U.S. green building first, from the first LEED-certified National Football League stadium to the world's largest net-zero building.
Visit EcoWatch's RENEWABLES pages for more related news on this topic.
——–
EcoWatch Daily Newsletter
By Steve Horn
Warren Buffett—the fourth richest man on the planet and major campaign contributor to President Barack Obama in 2008 and 2012—may soon get a whole lot richer.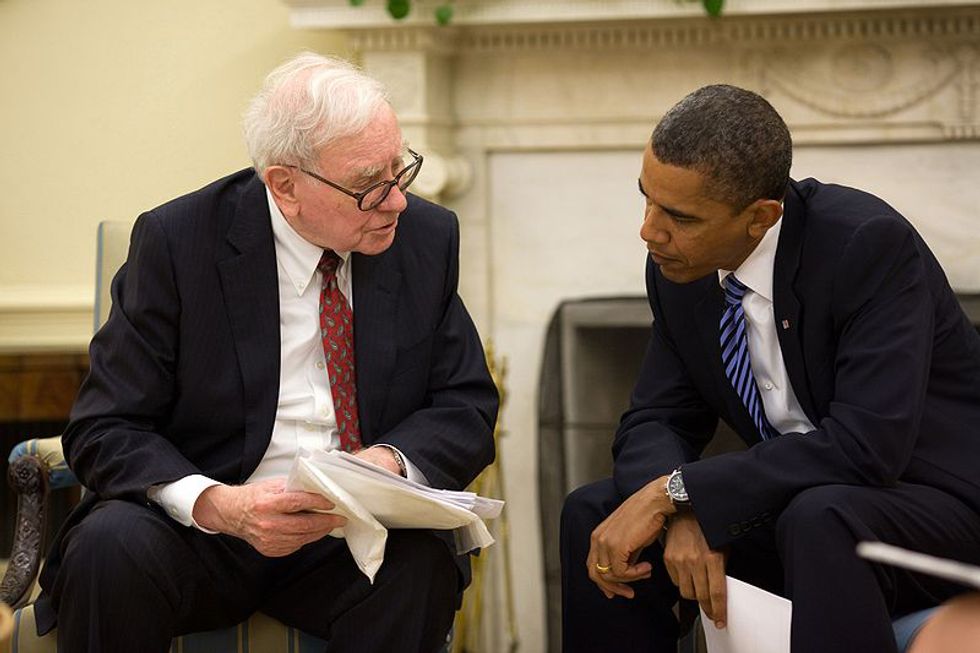 That's because he just bought more than half a billion bucks worth of Suncor Energy stock: $524 million in the second quarter of 2013, to be precise, according to Securities and Exchange Commission filings. Suncor is a major producer and marketer of tar sands via its wholly owned subsidary Petro-Canada—formerly Sunoco—and this latest development follows a trend of Buffett enriching himself through dirty investments and deal-making. 
So far in 2013, Suncor—formerly Sun Oil Company—has produced 328,000 barrels per day of tar sands crude.
Though he receives far less negative press than the Koch Brothers, Buffett's no deep green ecologist. Not in the slightest. 
Referred to as one of 17 "Climate Killers" by Rolling Stone's Tim Dickinson in a January 2010 story, Buffett owns the behemoth holding company, Berkshire Hathway. It's through Berkshire that he's making a killing—while simultaneously killing the ecosystem—through one of its most profitable wholly-owned assets: Burlington Northern Santa Fe (BNSF).
Buffett purchased BNSF for $26 billion and was "the largest acquisition of Buffett's storied career," Dickinson wrote.
BNSF hauls around frac sand for the controversial horizontal oil and gas drilling process known as "fracking." The rail company also moves fracked oil from North Dakota's Bakken Shale basin, tar sands logistical equipment and tar sands crude itself and tons of coal. And not only does Buffett's BNSF haul around ungodly amounts of coal, he actually owns coal-burning utility companies, too.
"BNSF is the nation's top hauler of coal, shipping some 300 million tons a year. That's enough to light up 10 percent of the nation's homes—many of which are powered by another Berkshire subsidiary, MidAmerican Energy," Dickinson explained. 
Beyond MidAmerican Energy, Buffett also owns the coal-burning PacifiCorp and his BNSF freight trains are largely responsible for the coal export boom unfolding in the northwest corridor of the U.S.
"PacifiCorp ... owns the most coal plants in the West and recently unveiled a long-term energy plan that did not include a single wind project over the next ten years," explained a recent blog post written by the Sierra Club. "And Warren Buffett is still involved with one of the biggest coal-burning schemes of all—ongoing plans to export coal ... to ... Asia." 
"Buffett's BNSF Railway would be the primary transporter of that coal, and the company has tried to get the coal export terminals approved over the objections of thousands of activists across the Pacific Northwest."
And as his slam dunk, Buffett also has plans to convert BNSF's freight trains to utilize fracked shale gas. He then plans to use those same shale gas-powered trains to transport fracked shale oil from North Dakota—five percent of BNSF's total shipments and 190,000 cars per week—a win-win for Buffett and a lose-lose for the ecosystem and the climate. 
"We have a couple locomotives we're experimenting with this year on it. The railroads are definitely experimenting with converting to natural gas," he told CNBC's Jim Cramer during an interview in March. "[Y]ou've got to look at converting any kind of an engine to natural gas."
It's quite the list of "dirty deeds" by the man coined the "Oracle of Omaha." And relative to his überwealth—to cue up the AC/DC—they're "done dirt cheap."
Visit EcoWatch's TAR SANDS, COAL and FRACKING pages for more related news on this topic.
——–
We review SunPower's strengths and weaknesses to help you understand if it's the right company for you.
Reviews
Solar industry leader SunPower consistently ranks as one of the best solar companies (and solar panel manufacturers) in the country. In this article, we'll take a look at why SunPower solar reviews are so positive and help you decide whether the company is a good fit for your home solar installation.
In recent years, SunPower has focused its business on commercial solar energy systems, but the company has since doubled down on the residential solar market. This is good news for homeowners, as SunPower offers some of the best solar panels and energy-related services on the market today.
| | SunPower Solar Fast Facts |
| --- | --- |
| Year Started | 1985 |
| Service Areas | All 50 states, with Master Dealers in AZ, CA, CO, CT, FL, HI, IL, LA, MD, MA, MI, NV, NJ, NY, OR, TX, UT |
| Service Types | Customized solar panel systems, complete with electric vehicle (EV) chargers and backup battery installations |
| Types of Panels Sold | SunPower manufactures its own high-efficiency monocrystalline panels |
| Backup Battery Options | SunPower SunVault™ Storage system |
| Certifications | Solar Energy Industries Association, Cradle to Cradle Sustainability, North American Board of Certified Energy Practitioners (NABCEP) technicians |
| Better Business Bureau (BBB) Rating | A+ with accreditation |
The best way to figure out whether solar is a good investment for your home is to see how much an installation would cost. To receive a free, no-obligation quote from SunPower or a similar company in our network of pre-screened installers, fill out the 30-second form below.
SunPower Overview
SunPower has been in the solar business since 1985 and strives to provide a safe and reliable experience to customers. The San Jose-based manufacturer and installer currently offers services in every state. The BBB gives SunPower an A+ rating, which is above the industry average.
SunPower's greatest strength lies in the quality of its products, customer service and the comprehensiveness of the systems it designs and installs. SunPower has a product portfolio of high-efficiency solar panels manufactured by Maxeon, which recently spun out of SunPower to form its own entity. SunPower's Maxeon panels are some of the most efficient and durable solar panels on the market, and they're also the world's first solar panels to be Cradle to Cradle Certified safe, circular and responsibly made products.
With a strong foothold in manufacturing and commercial solar, SunPower has made moves to double down on its residential services; we expect big things. By acquiring Blue Raven Solar in October 2021, a young company with a reputation for excellent customer service and innovative financing options, SunPower demonstrates its commitment to expanding its share of the residential market.
SunPower Solar Services and Installation
SunPower's broad range of services set it apart from the competition. SunPower systems come complete with customized, fully integrated solar and storage platforms as well as add-ons like EV chargers. Unlike most other solar providers that offer products from varying manufacturers, SunPower's PV cells, panels, inverters, batteries and chargers are all produced in-house, are designed to work in tandem and are covered by the same warranty. This cohesion can simplify the process for SunPower's customers.
SunPower Solar Panels
SunPower offers four types of solar panels:
A Series: Built with the newest Maxeon Gen 5 solar cells, the A Series is SunPower's premiere panel, delivering up to 22.7% efficiency with the world's first 400-watt panels.
X Series: Built with Maxeon solar cells, X Series panels deliver up to 22.7% efficiency and have capacities up to 370 watts. These panels are perfect for space-constrained projects.
E Series: Built with Maxeon solar cells, delivering up to 20% efficiency and available in 320, 327 or 435-watt panels, the E Series is a great all-around solar panel.
P Series: These panels are built with SunPower's unique shingled solar cells. Up to 19% efficiency and available in a range of panels from 380 to 400 watts, P Series panels are optimized for large commercial projects.
SunPower Solar Storage
Unlike most other solar companies, which install third-party battery systems, SunPower offers customers its own SunVault Storage Systems to be paired with its solar panels. SunPro's SunVault Storage and Helix Storage (which is used in commercial installations) offer simple but powerful energy storage solutions.
These batteries are designed for day-to-day use and can significantly add to the amount of energy a customer is able to offset with SunPower solar panels. Best of all, these battery systems provide monitoring systems and backup power when the grid fails — something solar panels by themselves are incapable of.
For customers set on purchasing another brand's battery, there is no need to worry. SunPower panels pair well with other products like the Enphase Encharge and Tesla Powerwall batteries.
SunPower Solar Installation Process
SunPower prides itself on a smooth and easy customer process that can be carried out entirely remotely if preferable. Its intuitive design studio even lets you build your own solar system online from the comfort of your home, so you can see what solar looks like on your roof.
The installations themselves are carried out by partners within SunPower's nationwide network of certified solar installation contractors. SunPower chooses to hire contractors local to the region so that they can customize your solar system according to local weather patterns, building materials and city codes.
An average SunPower customer can expect the installation process to look like this:
Free online estimate: By giving information about where you live, how much energy you use and your credit score, you can get a free online estimate from SunPower that includes the estimated system cost as well as projected 25-year energy savings.
Solar consultation: If you want to move forward with SunPower after receiving your free quote, you can set up a free, virtual consultation with a SunPower representative. At this stage in the process, you have the chance to ask any questions about the system's design and how to meet your home's energy needs. After this, you'll receive a proposal.
Complete paperwork and obtain solar permits and approvals: SunPower will apply for all permits and building approvals from your presiding city or county on your behalf. This process can take up to a few weeks. SunPower will also ensure you're enrolled in any eligible net metering programs.
Solar system installation: SunPower will arrange for your system to be installed by one of its certified partners. Some states have technicians that are part of the company's Master Dealers program, which is an invite-only, rigorously selected list of SunPower dealers that best represent SunPower's brand. Installations typically take less than a day, depending on the complexity of the system.
Inspections and permission to operate (PTO): After the system is installed, you'll need to wait until it's inspected by both your city and your utility company before you can turn it on. SunPower will arrange the inspections, and after your system passes, you can start using your solar power.
Solar Panel Warranty
A major benefit of the complete systems SunPower offers is that the entire solar energy project is covered by the same 25-year warranty. This comprehensive warranty guarantees 25 years of 92% output (most other companies are around 80%) and offers free repairs on any flaws in product performance, workmanship or defects.
SunPower's warranty is one of the best in the business, if not the best, and reflects the company's success in executing its core goals of providing a safe and reliable experience for customers.
SunPower Solar Costs and Financing
It's tough to predict the cost of solar for a single provider, as costs depend heavily on your location, home and energy needs. Though SunPower may have a slightly higher average price tag than some other providers, its business focuses on efficiency, and purchasing more efficient panels will save customers more in the long run.
Many small local solar installers offer discounts and deals to undercut big companies like SunPower. That's why it's smart to get quotes from multiple companies and compare them to see which installer offers the best solar panels at the most competitive price. Keep in mind the quality of panels you're considering, as the cheapest solar panels don't always provide the best value.
Financing Options Through SunPower Solar
SunPower offers three solar purchasing plans for customers, all backed by the SunPower 25-year warranty.
Purchase in cash: Buying your system from SunPower outright will give you the shortest solar panel payback period and the highest return on your investment.
Purchase with loan: With a third-party loan, customers can fund the purchase of their solar equipment and pay the loan off typically in five to 10 years. If you go this route, you still own the system, your solar panels will increase your property value and you'll be able to claim the federal solar tax credit. However, because of the interest you'll be paying and any applicable loan fees, this option is less advantageous than paying cash.
Lease solar panels: SunPower offers solar leasing, which means the company retains ownership of the panels and you pay a monthly fee to purchase the power they generate. You don't have to pay much, if anything, for the installation, and your monthly payments are guaranteed to be lower than a typical power bill. But because you do not own the system, it won't add to your property value and you cannot claim the federal tax credit. This is the least advantageous option.
SunPower Solar Reviews
Similar to other larger solar operations, SunPower's size is both a strength and a weakness. Positive SunPower solar reviews praise the company's customer service, installation teams and system performance, yet communication troubles through a large bureaucracy have led to some negative feedback. Overall, it should be noted that SunPower reviews are largely positive.
Positive SunPower Reviews
Positive SunPower solar reviews reflect a successful commitment to its business model of good customer service, the best warranty in the business and highly efficient products. Positive reviews similar to those below usually reflect helpful representatives, consistent system performance and a company true to its warranty.
"We have had our panels for about six or seven years now, and they have performed as advertised. SunPower did replace the inverter several years ago with no fuss, no muss. I highly recommend SunPower for solar power generation." — Warren M via BBB
"My process took longer than expected due to unexpected issues. Throughout the process, the communication was good. They kept me up to date. All staff that came to my house were courteous and professional. They scheduled appointments around convenient times for me. Overall, it was a pleasant experience to get the system up and running. I would definitely recommend this team." — Linda S via BBB
Negative SunPower Reviews
Most of SunPower's negative reviews stem from issues within its chain of communication. SunPower is a massive organization, and at times some customers can feel lost in the shuffle. The company also outsources aspects of the work to local installers familiar with local ordinances, permitting and utility standards. This can lead to some customers wishing for one central point of contact.
Given the size of SunPower's operation, it has an impressively small number of negative customer reviews. Here are a couple of examples:
"We purchased a house that has a leased SunPower solar system. There is a one-time early buyout option that we are considering. SunPower has been impossibly unresponsive to our questions and concerns." — Mark W via BBB
"We've had solar panels for three years. This past May, we were notified that there was an issue with the panels. They have been to our house several times and still can't figure out the problem. They keep sending outside vendors to fix it but no solution." — Samira S via BBB
Our Take on SunPower Solar
SunPower's superior customer service, wide product offerings, complete systems and leading warranty make it one of the most trusted solar providers on the market today. SunPower has an A+ from the BBB and is taking concrete steps to improve any weaknesses to its business model by expanding its availability to homeowners through leases and improved financing options.
Overall, we recommend SunPower to homeowners whose priorities are simplicity, reliability and efficiency. The main downsides to SunPower stem from high initial costs, which can be offset by using high-efficiency products over time. However, some homeowners with plenty of space on their roofs may find better value in a lower-efficiency panel from a different company. Local competitors may also offer more competitive pricing to undercut the larger competition.

| SunPro Solar Pros | SunPro Solar Cons |
| --- | --- |
| Large service area | Above-average initial cost |
| High-efficiency systems with backup battery and EV charging services | Lack of customization with panel choice |
| Strong warranty | |
| Excellent customer service | |
| Flexible financing and lease options | |
Solar Energy Provider Comparison

To get a better understanding of our rating, let's look at SunPower compared to two other popular national providers: Sunpro Solar and Sunrun. SunPower typically ranks highly in customer services, service areas and warranty.
| | SunPower | Sunpro Solar | Sunrun |
| --- | --- | --- | --- |
| Year Started | 1985 | 2008 | 2007 |
| Services Offered | Solar panel installation, battery installation, monitoring | Solar panel installation, battery installation, monitoring | Solar panel installation, battery installation, monitoring, maintenance |
| Batteries Offered | Yes | Yes | Yes |
| Service Areas | All 50 States | AZ, AR, CA, FL, GA, IL, IA, KS, LA, MS, MO, NE, NV, NM, NC, OH, OK, SC, TN, TX, VA | AZ, CA, CO, CT, FL, HI, IL, MD, MA, NV, NH, NJ, NM, NY, PA, RI, SC, TX, VT, WI, Puerto Rico and Washington D.C. |
| BBB Rating | A+ | A+ | B+ |
| Payment Options | Cash, loan, lease | Cash, loan | Cash, loan, lease, power purchase agreement (PPA) |
FAQ: SunPower Solar Reviews
Is SunPower a good company?
SunPower is a leader in the solar energy market for customer service, warranty and panel efficiency. Whether SunPower is the best company for you will depend on your energy needs, but SunPower is a reputable solar company with an impressive track record of customer satisfaction.
Is SunPower going out of business?
This is a misconception. SunPower recently split into two companies, separating from its manufacturing arm now known as Maxeon. SunPower will continue to work closely with Maxeon by selling and installing its products but will focus its efforts more on expanding the services it offers to customers.
Does SunPower make the best solar panels?
SunPower makes some of the most efficient solar panels available today. Whether they are the best for your home will depend on your energy needs. High-efficiency solar panels are typically best suited for homes with limited amounts of roof space.
Are SunPower panels Tier 1?
SunPower's panels are Tier 1, which means they can be used for larger, utility-scale solar installations. Tier 1 panels are not necessarily higher quality than Tier 2 or 3 panels.
Karsten Neumeister is a writer and renewable energy specialist with a background in writing and the humanities. Before joining EcoWatch, Karsten worked in the energy sector of New Orleans, focusing on renewable energy policy and technology. A lover of music and the outdoors, Karsten might be found rock climbing, canoeing or writing songs when away from the workplace.
Judge Phyllis Hamilton again sided with Center for Food Safety yesterday and affirmed her earlier order that the Food and Drug Administration (FDA) meet deadlines set by the Court to implement the Food Safety Modernization Act (FSMA). Congress ordered the rules completed by July 2012. When FDA failed to meet these deadlines, Center for Food Safety filed suit against FDA in August 2012.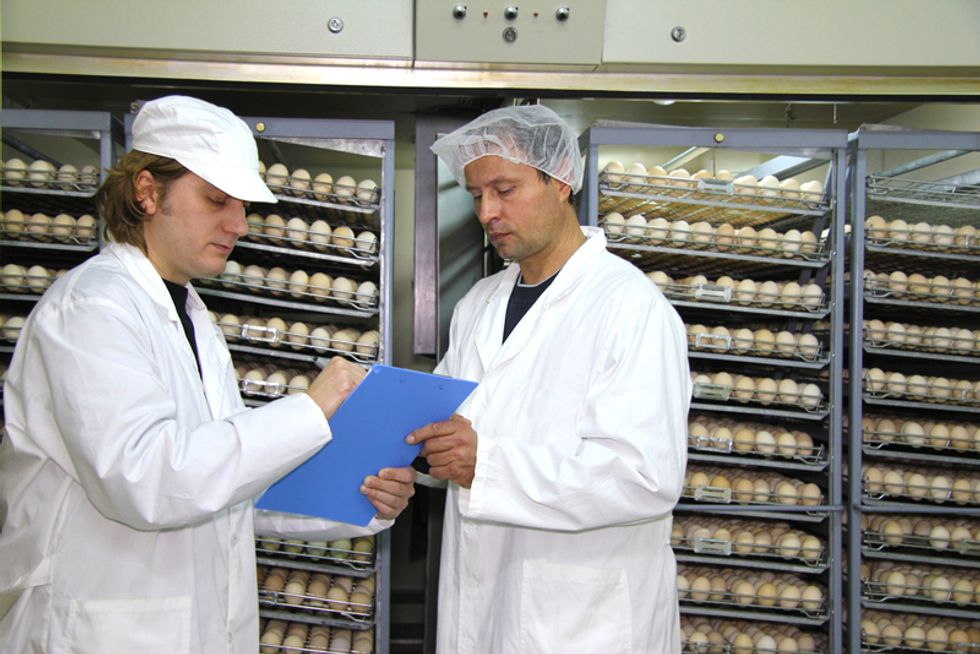 Photo courtesy of Shutterstock
One in six Americans are struck with food poisoning each year, an epidemic FSMA was intended to prevent. The Court ruled that FDA violated the law in April 2013, and set an injunction remedy in place in June, with new deadlines for draft and final rules. Last month FDA moved for reconsideration or a stay of the injunction with regard to the deadlines for two of those rules, food transport safety and intentional adulteration. Judge Hamilton denied FDA's motion and kept firm the dates for completion of all the rules. 
"This ruling is clear; FDA must step up and protect public health as it has been directed by Congress. Postponing these rules unnecessarily only endangers more lives. Center for Food Safety is pleased by today's ruling and will continue to work to ensure consumers have a safe and healthy food supply," said George Kimbrell, senior attorney for Center for Food Safety.
In her judgment, Judge Hamilton firmly stated her position:
The court understands the FDA's position, and is in sympathy with it, but remains of the opinion that the dispute here is between the FDA and Congress. This court is unwilling to grant extension after extension, or to permit the FDA to continually delay publication of this rule, in the face of the clear Congressional directive that this be a closed-end process.
On April 22, the U.S. District Court for the Northern District of California agreed with CFS and held that FDA had violated the law in "unlawfully withholding" the FSMA regulations. On June 21, the Court granted CFS's motion for an injunction, set 2014-2015 deadlines and retained jurisdiction to enforce the terms of the order.
Visit EcoWatch's FOOD page for more related news on this topic.
——–
By Emily Saari
Georgia's state utility company will be adding 525 megawatts of solar energy by 2016 thanks to grassroots pressure from a new alliance known as the Green Tea Coalition, which unites environmentalists and right-wing Tea Party activists.
Their new alliance, officially launched on Aug. 6, represents a bridge between political parties in support of clean energy policies. In the state of Georgia, the coalition includes members of the Sierra Club, Georgia Watch, Occupy Atlanta, the National Association for the Advancement of Colored People (NAACP) and the Atlanta Tea Party Patriots.
Many Republican politicians that align themselves closely with the Tea Party have been vocal opponents of renewables, energy efficiency and climate action in order to reduce government intervention in the free market. Tea Party activists in the Green Tea Coalition maintain the same conservative political commitment, but find no contradiction between valuing the free market and supporting renewable energy.
To them, solar power is a way to create greater energy choice for consumers, protect the environment, increase energy security and break the monopoly utility companies sometimes hold over state energy production (as is the case in the state of Georgia). Debbie Dooley, co-founder of the Green Tea Coalition, didn't let political labels get in the way while working for smart energy policies in Georgia:
In the past, the elites on both the right and the left got away with it. On the right, they'd say, 'This person's on the left. Stay away from them,' On the left, they'd say, 'They're radical, they're the Tea Party. Stay away from them.' But we got through all that bull, got to know each other and started working together.
Renewable energy is clean, affordable and home-grown. The solar energy industry is the fastest growing source of electricity generation in the U.S. and one of the leading industries of any type in the nation. The average national price for residential solar systems fell 18 percent last year and by 2015, the country's distributed solar market is expected to jump by more than 200 percent. The solar industry employs 120,000 Americans and many of those jobs are in red states.
As part of the Green Tea Coalition, the Atlanta Tea Party Patriots fought back against a solar energy scare campaign led by their sister organization within the Tea Party, the Georgia-state chapter of Americans for Prosperity (AFP). AFP is a conservative political organization funded by fossil fuel magnates the Koch Brothers, who are known for using their wealth to attack climate and renewable energy policies.
The Atlanta Tea Party Patriots broke party boundaries to expose the false information spread by Georgia AFP about solar power and to successfully push for smart renewable energy solutions.
Dooley, also a member of the Atlanta Tea Party Patriots, said of AFP's opposition to renewable energy:
We agree with AFP on a lot of issues, but when it comes to energy, they're not exactly unbiased.
The success of the Green Tea Coalition proves that despite a partisan divide in the halls of Congress, activists working on-the-ground can see past party labels and work together in the service of ratepayer interests, community health and a safe environment. Embracing renewables is smart energy policy that transcends political party lines.
Visit EcoWatch's RENEWABLES page for more related news on this topic.
———
There's a move afoot in Congress to block the U.S. Environmental Protection Agency (EPA) from passing the first-ever national rule for power plants to properly dispose of coal ash—all 125 million tons of it produced every single year.
U.S. Senators Tim Kaine and Mark Warner, of my home state of Virginia, are key votes on this proposal.
Coal ash, left over from burning coal for electricity, contains toxins like arsenic, lead and mercury. Coal ash sometimes goes into concrete mixes, wallboard materials and even into golf course construction. But usually, it's mixed with water and stored in huge impoundments, often near rivers and streams where the coal-fired power plants are located. Because there are no federal rules for handling coal ash, it's up to the states to oversee disposal, and most states treat it with less care than common household garbage.
This arrangement has proven to be utterly ineffective to protect communities from disastrous impoundment failures and toxic contamination of groundwater from coal ash. Despite these known dangers, the House of Representatives has passed yet another bill—HR-2218—that would prevent the EPA from acting to protect Americans from coal ash contamination. Here's how your representative voted.
HR-2218, which will soon be introduced in the Senate, would prohibit EPA from regulating coal ash as a hazardous waste, which would provide the highest level of environmental protection. Instead, the bill would enact minimum federal standards but leave the states in ultimate control of disposal.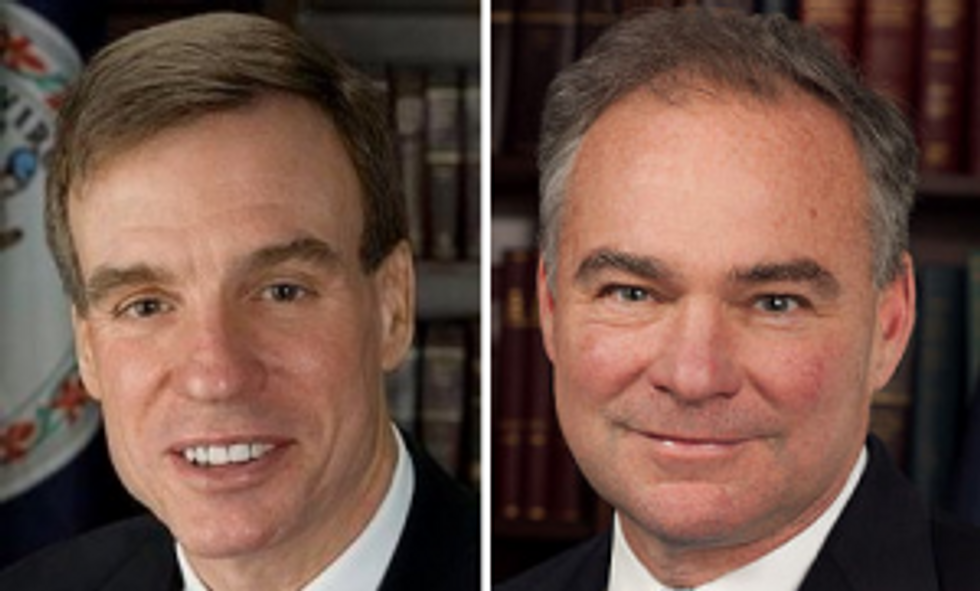 Sen. Kaine and Sen. Warner are critical votes to ensure the EPA has the authority to protect Virginians and other Americans from an industry that has historically taken advantage of weak state laws that govern coal ash.
In Virginia, power plants produce about 2.4 million tons of coal ash each year, much of which is stored in 25 ponds around the state. Over half of these coal ash ponds are unlined, which means toxic chemicals can all too easily seep into nearby waters, harming aquatic resources and potentially contaminating our drinking water and endangering our health.
In 1967, a coal ash impoundment failed on Virginia's Clinch River, killing over 215,000 fish and extending for nearly 90 miles. Contaminated water has been documented at six other sites in Virginia, including one that is designated as a Superfund site. It is crucial that the EPA has the authority to create safeguards and prevent further contamination of Virginia's waters.
The American people deserve science-based rules on coal ash disposal that will protect our water resources and can unite in telling their senators the EPA should regulate coal ash through Appalachian Voices.
Visit EcoWatch's COAL ASH pages for more related news on this topic.
——–
"The record or near-records being reported from year to year in the Arctic are no longer anomalies or exceptions. Really they have become the rule for us, or the norm that we see in the Arctic and that we expect to see for the forseeable future" – Jackie Richter-Menge, U.S. Army Corps of Engineers.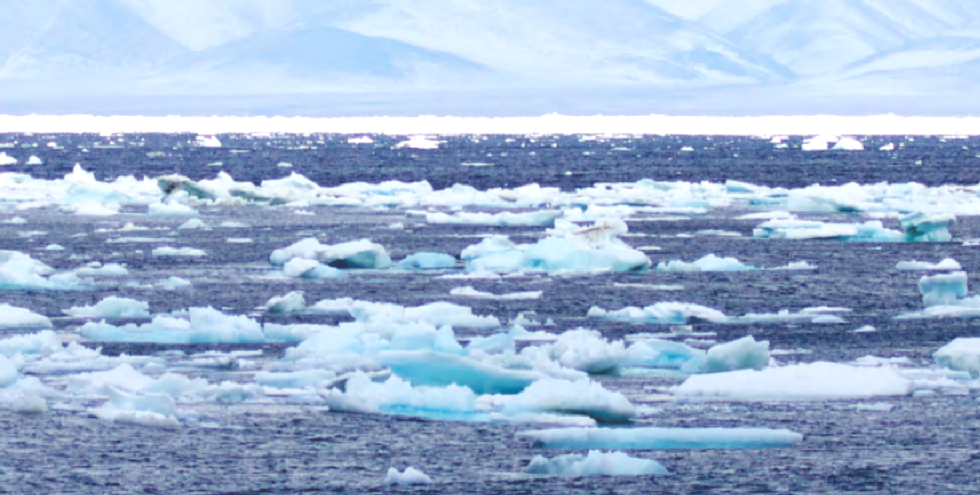 Last week's State of the Climate report confirmed it: Ice is melting in the Arctic at one of the fastest rates in human history. Researchers and climate scientists monitoring ice melt in the Arctic have started using the ominous term "death spiral" to describe what's happening at the top of the world. But what does it mean? And is it as scary as it sounds?
First Things First: What is a Death Spiral?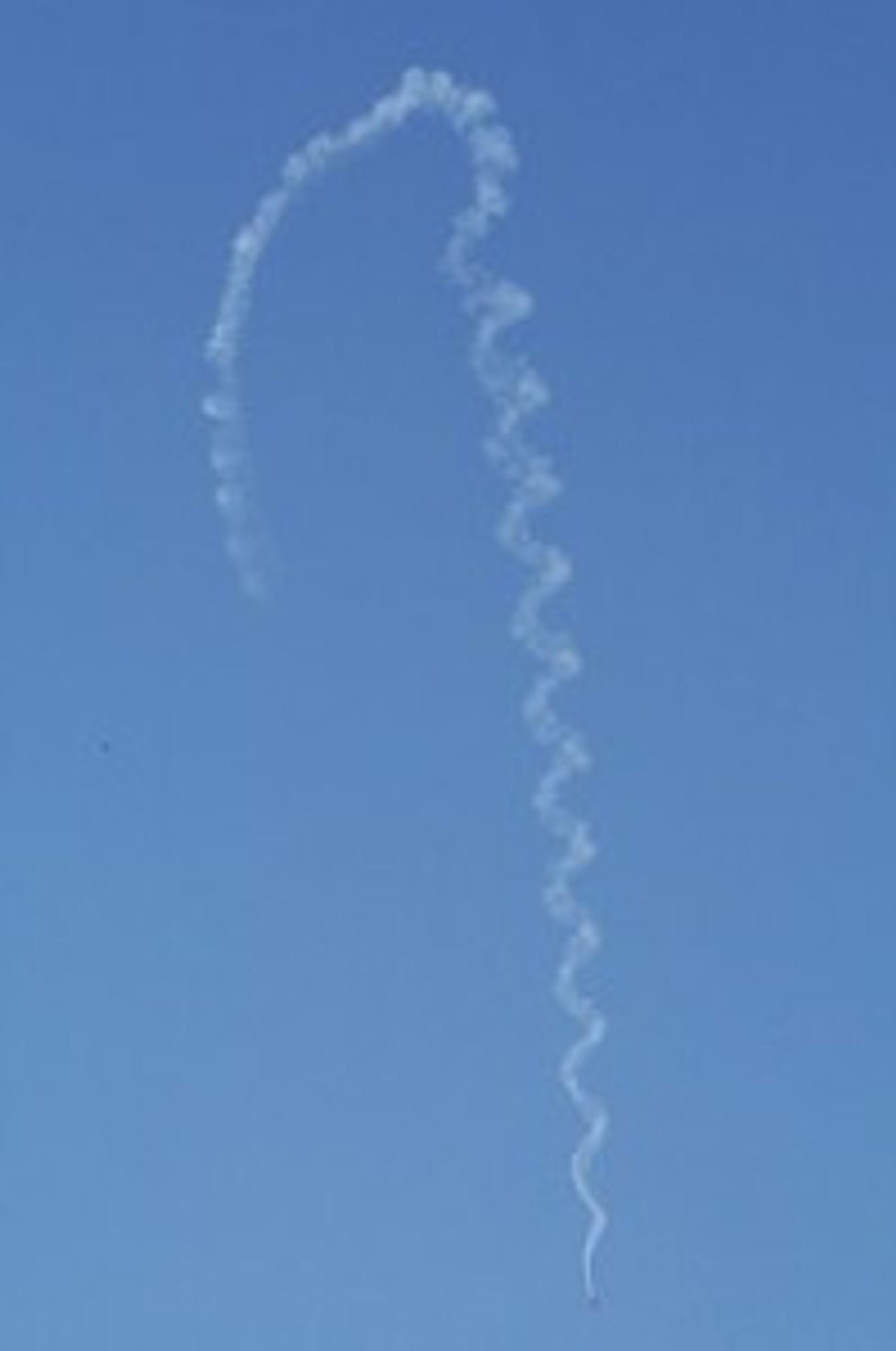 In aviation, a death spiral or graveyard spiral happens when an inexperienced pilot is unable to use properly spatially orient their plane in flight and falls into a spiral dive. The plane will rapidly lose altitude, falling to the ground in tighter and tighter circles. Once in a spiral or spin, it can be very difficult for a pilot to regain control of the plane—hence the term, death spiral.
How Do We Know That Arctic Ice is in a Death Spiral?
A certain amount of ice melt is expected during the summer season, which wouldn't have been a problem a few decades ago. Winter storms and cold would replenish the ice lost over the summer, keeping the total amount of ice in the Arctic relatively stable.
Now, the total volume of ice in the Arctic shrinks all year long, with rapid melt periods during the summer. Every year the total volume of ice in the Arctic gets smaller and smaller—just like the tighter and tighter circles of a death spiral. The melt is happening so quickly, some researchers believe it's possible we'll see a summer with an ice-free Arctic as early as 2015.
"The loss of Arctic summer sea ice and the rapid warming of the Far North are altering the jet stream over North America, Europe and Russia. Scientists are now just beginning to understand how these profound shifts may be increasing the likelihood of more persistent and extreme weather." – Jennifer Francis, Rutgers University climate scientist.
How Much Ice are We Talking About?
According to the National Snow and Ice Data Centre, Sea ice extent for July 2013 averaged 8.45 million square kilometers (3.26 million square miles). This is 1.25 million square kilometers (483,000 square miles) below the 1981 to 2010 average for the month.
During July, the ice melted at a rate of 105,000 sq kilometers (41,000 miles) every single day.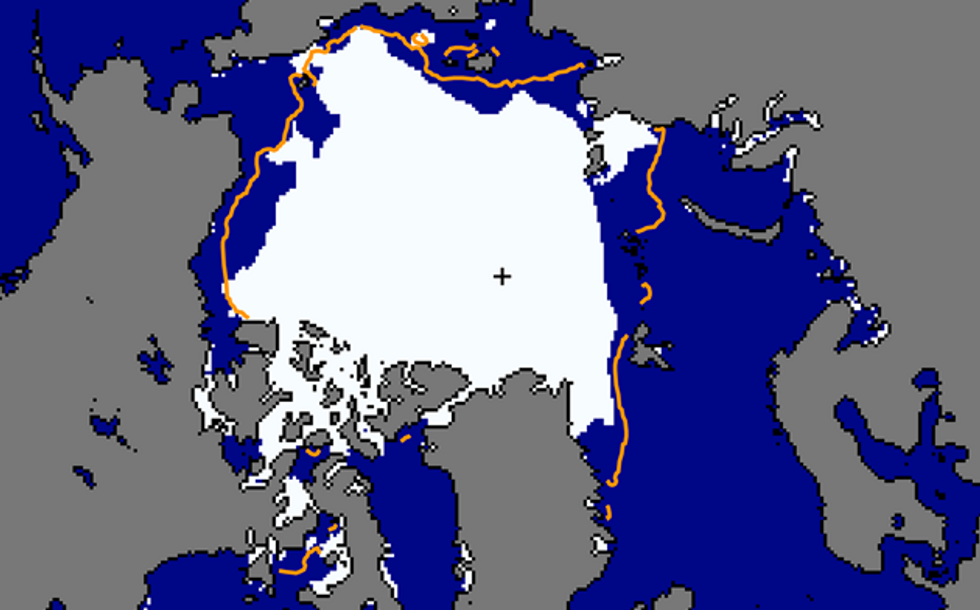 What Kind of Impacts Does this Rapid Melt Have Right Now? In the Near Future? The Long Term?
Right now, the Arctic ice plays an important role in helping regulate the Earth's temperature. White ice cover reflects sunlight back into the atmosphere, helping to keep the northern hemisphere cooler than it would be if the sunlight were absorbed by surface water.
The immediate impact of smaller ice cover in the Arctic means more surface water is exposed and can absorb sunlight rays. This warms up the temperature of the northern hemisphere, which in turn increases the rate the Arctic ice melts.
Future potential effects could be grim. As Nafeez Ahmed wrote in The Guardian this May:
Extreme weather events over the last few years apparently driven by the accelerating Arctic melt process—including unprecedented heatwaves and droughts in the U.S. and Russia, along with snowstorms and cold weather in northern Europe—have undermined harvests, dramatically impacting global food production and contributing to civil unrest.
U.S. national security officials have taken an increasing interest in the destabilising impact of climate change. In February this year, the U.S. Department of Defense released its new Climate Change Adaptation Roadmap, which noted that global warming will have "… significant geopolitical impacts around the world, contributing to greater competition for more limited and critical life-sustaining resources like food and water."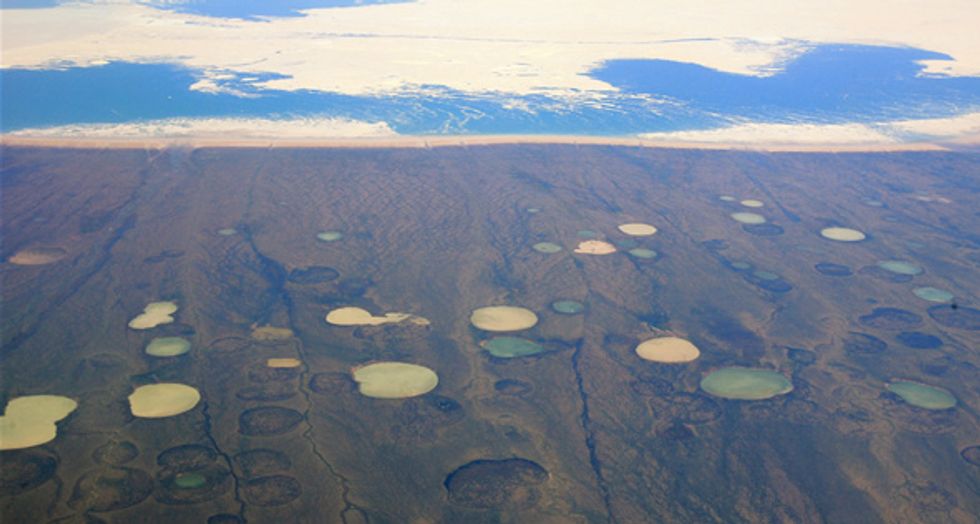 There's also the risk of potential implications from melting permafrost, which could impact everything from greenhouse gas emissions, to Arctic biodiversity to road construction. The team at the National Snow and Ice Data Centre have a good blog on the subject, but this paragraph on the methane stored in melting permafrost deserves reposting:
While local effects of thawing permafrost are worrisome, the sheer amount of carbon that could be released in the future concerns everyone. Scientists estimate that Arctic permafrost contains nearly 1,700 billion tons of carbon, about twice the carbon currently in the atmosphere. Methane is over 25 times more potent at retaining heat than its carbon dioxide counterpart. In addition, carbon dioxide released due to thawing permafrost is a phenomenon only recently discovered and could convert Arctic carbon into carbon dioxide much more quickly than previously thought.

What Can We Do?
A lot! The first, and most important thing you can do is to support efforts by environmental organizations to protect and preserve the Arctic. As the ice melts, companies and governments will want to find new routes for shipping their goods across the Arctic circle. Oil companies will want to drill for buried oil or natural gas deposits. The more we look at the Arctic as a resource to be exploited, the more carbon dioxide we release, the more the planet warms and Arctic ice cover shrinks. Regardless of any financial or economic benefits it may hold, we cannot allow this to happen.
Educate Yourself: If you're like us at all, the more you learn about melting Arctic ice, the harder it becomes not to tell everyone you know about it. A good place to start is by holding a screening of Chasing Ice, a documentary on rapid ice melt in the Arctic. Watch the trailer below:
Join the Movement: 3.6 million people have signed Greenpeace International's petition to Save the Arctic and push world governments to turn it into a world park, like Antarctica. If you haven't already, add your name here.
Reduce Your Personal Support of Fossil Fuels: Our Executive Director Kelly Rigg recently summed up five of the most important things you can do personally in the fight against global climate change, including buying climate bonds, ensuring your mutual funds or pensions don't support companies that contribute to carbon dioxide pollution and supporting projects that crowdfund renewables.
Visit EcoWatch's CLIMATE CHANGE page for more related news on this topic.
——–

By Ben Ayliffe
It's pretty safe to say that the Arctic is under pressure like never before. Climate change is warming it faster than any other part of our planet. Sea ice is shrinking. The way of life of Indigenous Peoples is seriously threatened and animal habitats are vanishing. Oil companies eye a polar bonanza while hulking fishing fleets are edging ever northwards.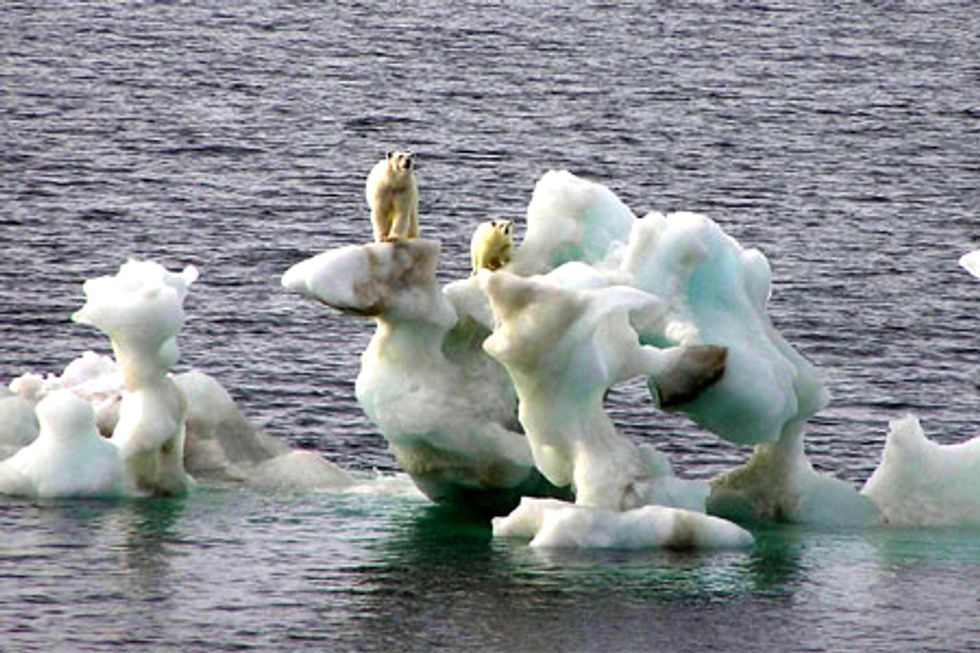 So we were surprised to hear the other night that a court in Alaska had ruled against the challenge Greenpeace took with other environmental groups to have the U.S. government's approval of Shell's Arctic oil spill response plan for the Chukchi and Beaufort Seas overturned.
You can find Shell's plan in all its glory on its website, though it is also available in the fantasy section of most good bookshops (apparently Peter Jackson is in talks to turn it into a movie). It's quite a page turner. 
We believed that, in line with its legal responsibility to protect the Arctic environment, U.S. courts would take a dim view of a company relying on a spill plan that was so bad it bordered on the comic. Especially after a catalogue of Arctic mishaps, blunders and bungles last summer, which occurred with such unerring frequency we started setting our watches by them here at GP Towers.
However, the judge decided that approving the response plan was fine. We disagree, but the decision also raises a fundamental question about our relationship with the Arctic and calls into question whether the global community can adequately respond to the crisis unfolding at the top of the world.
Let me try and put this into some context.
As Shell was being granted carte blanche for industrial recklessness on ice, new warnings were surfacing from scientists about the fate of the Arctic that couldn't be any starker.
In Nature, ice scientists examined the potentially catastrophic impacts of plausible Arctic thawing and the release of a giant methane bubble under the ice of the East Siberian Arctic Shelf. They concluded that the melt could have "enormous implications" for the global climate and cost the economy trillions of dollars. 
A paper in Science suggested that rapid ice loss is having a significant effect on the Arctic ecosystem, "kicking the legs out from under the entire northern dinner table" by undermining the basis of the food chain and so impacting animals at every trophic level. Another in Nature Climate Change looked at the way disappearing ice could increase atmospheric warming.
Experts at the National Snow and Ice Data Centre revealed they expect this summer's sea ice minimum will "without doubt" rank in the five lowest levels ever recorded, even though conditions in the north have not been "terribly optimal for ice loss." Another scientist added that the amount of ice this summer "fits into the long-term trend of significant ice retreat and ice thinning from the 1970s and 1980s." The U.S. National Oceanic and Atmospheric Administration (NOAA) found that the Arctic is now changing at an unprecedented level, warming at "about twice the rate of lower latitudes." In 2012, summer sea ice was 54 percent lower than in 1982, as NOAA talked of the "drastic and persistent reduction in extent of summer sea ice cover in coastal margins." The list goes on. 
And it's not looking too good for Arctic wildlife, either. Vanishing ice is putting baby harp seals at risk and scientists in Norway have just discovered the body of an emaciated polar bear they believe starved to death because of climate change.
How we respond to these increasingly obvious alarm bells will define the future of the Arctic, the people who call it home and the plants and animals that live there.
The approval of an oil spill response plan with such failings is a step in completely the wrong direction. Not only does it invite the nightmare scenario of a Deepwater Horizon-style spill in ice, it also sends a message from governments that meaningful protection for the Arctic is not a priority. At the very same time the science is telling us this unique region demands urgent action to save it from our addiction to climate-wrecking fossil fuels.
This has to change. 
A first step would be to keep Shell out of the Arctic. Safe oil drilling in the far north is an oxymoron, but even now, after a disastrous drilling season in Alaska, the company has agreed a deal with Russian energy giant Gazprom to open up its remote and freezing waters.
Greenpeace won't stop until Shell is out of the icy north and this special place is properly protected. But we need your help.
Join us and save the Arctic.
Visit EcoWatch's CLIMATE CHANGE page for more related news on this topic.
——–
With the federal election looming, the Australian Petroleum Production and Exploration Association (APPEA) has launched a new $5 million advertising campaign to drum up public and political support to counteract successful pushback in farming communities, cut "green tape" and allow faster expansion of coal seam gas (CSG) extraction projects.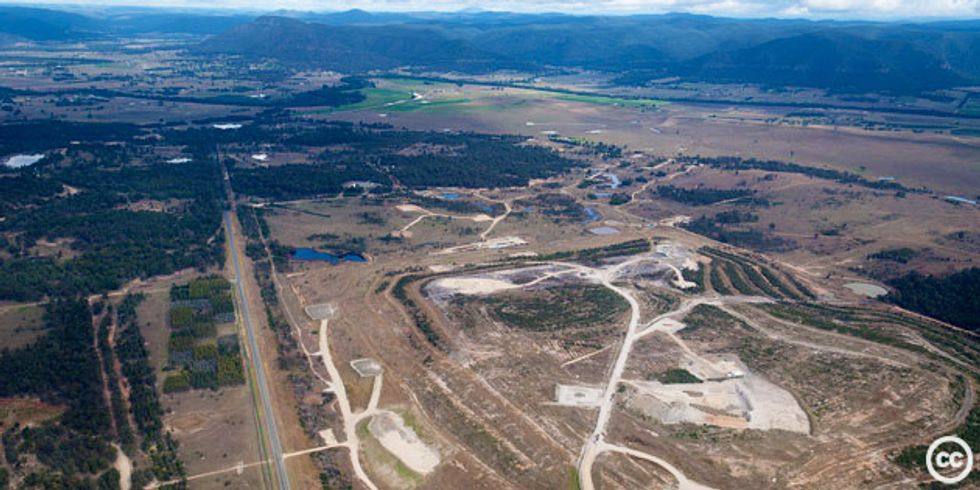 As support for coal continues to wane globally, the gas industry is increasingly putting itself forward as the "environmental" fuel to take its place. While some argue that gas is necessary as a bridging fuel, others argue that there are too many uncertainties about fugitive leaks during gas extraction.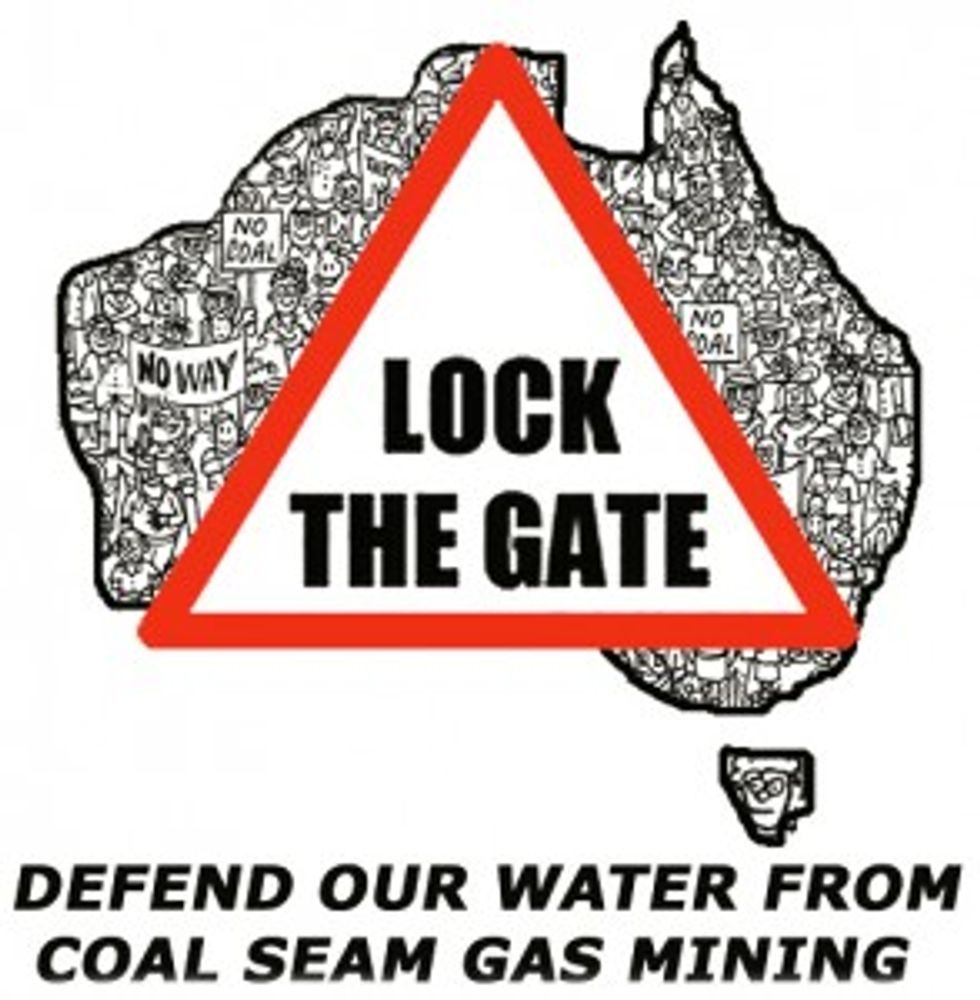 However, renewable development remains the way forward for achieving necessary greenhouse gas emissions reductions and economic growth. A new study found that solar and wind energy could entirely replace fossil fuels in Australia by 2040 if recent rates of deployment are maintained and slightly increased over the next 27 years.
The APPEA's new $5 million advertising campaign is attempting to paint gas development projects as integral to Australia's economic and environmental future. However, similar to the mining industry ad blitz around the mining tax, this is a "scare campaign" at its heart that aims to bolster the profits of international companies at the expense of Australia's land, water, and farming communities. It is a pushback against the successful Lock the Gate campaign waged against CSG by farmers and environmentalists across Australia. The office of New South Wale's Chief Scientists has also confirmed wide-ranging community concerns about CSG.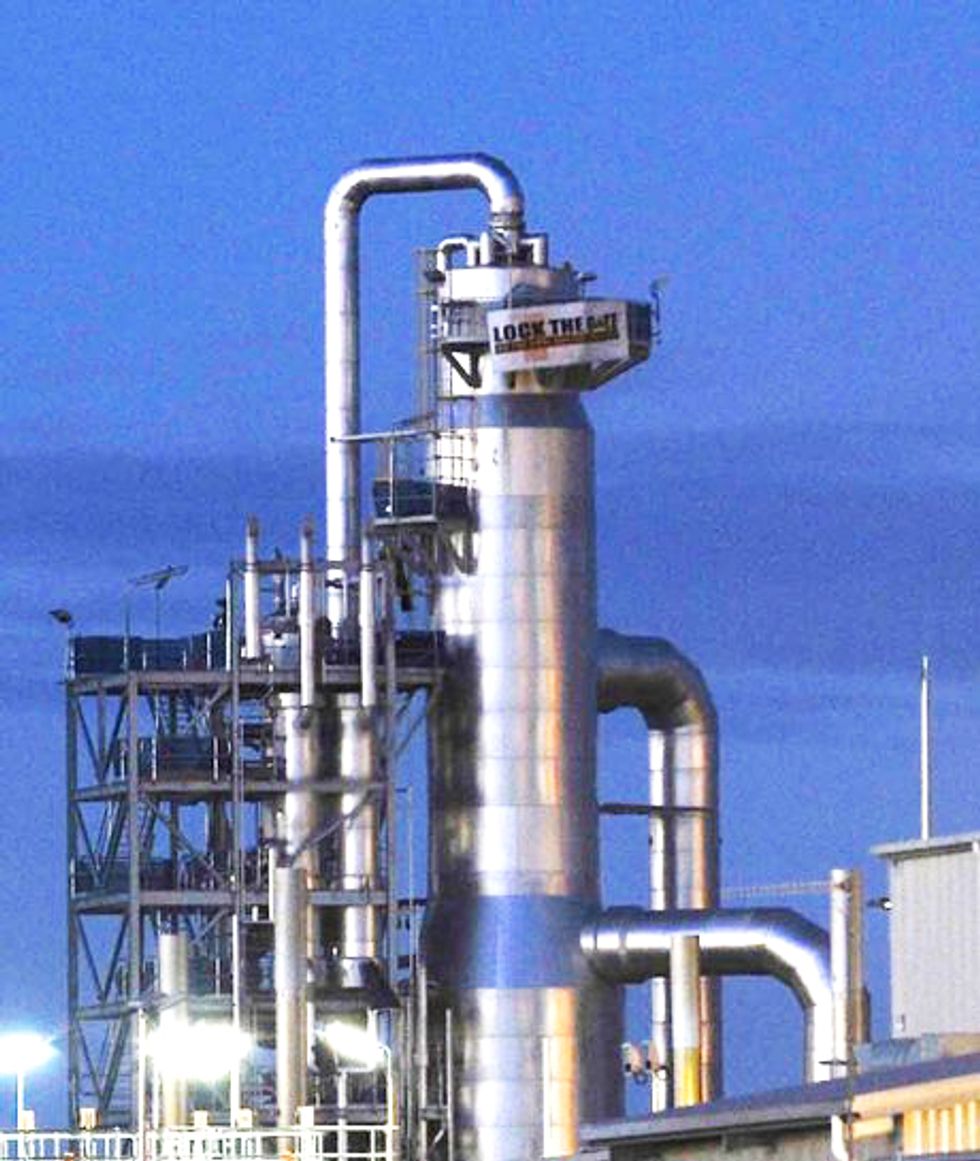 Gas companies are quick to claim they are the best chance for Australia to "meaningfully reduce greenhouse gas emissions," but the jury is still out on the extent of fugitive emissions from coal seam gas extraction.
The fossil fuel industry implies in its public relations that is the only sector providing jobs and prosperity in Australia, but the reality is the vast majority of its profits go to overseas companies, into the pockets of mining magnates, and only to a relatively small number of Australian workers.
Renewable energy is actually the country's best chance to reduce emissions while promoting job growth. In the U.S. for example, renewable power provides three times more jobs than coal or gas, and promotes energy security rather than leaving the country at the mercy of fossil fuel market prices.
Australia could achieve 100 percent solar and wind power by 2040, according to new research out by Andrew Blakers, the director of the Australian National University's Centre for Sustainable Energy Systems. Eliminating fossil fuels in the nation would only require maintaining and slightly increasing current levels of renewable deployment. Blakers' conclusion is supported by a trend of all new electricity generation capacity in recent years has been wind and solar photovoltaics, as well as of falling electricity demand in Australia since 2008.
Visit EcoWatch's FRACKING page for more related news on this topic.
——–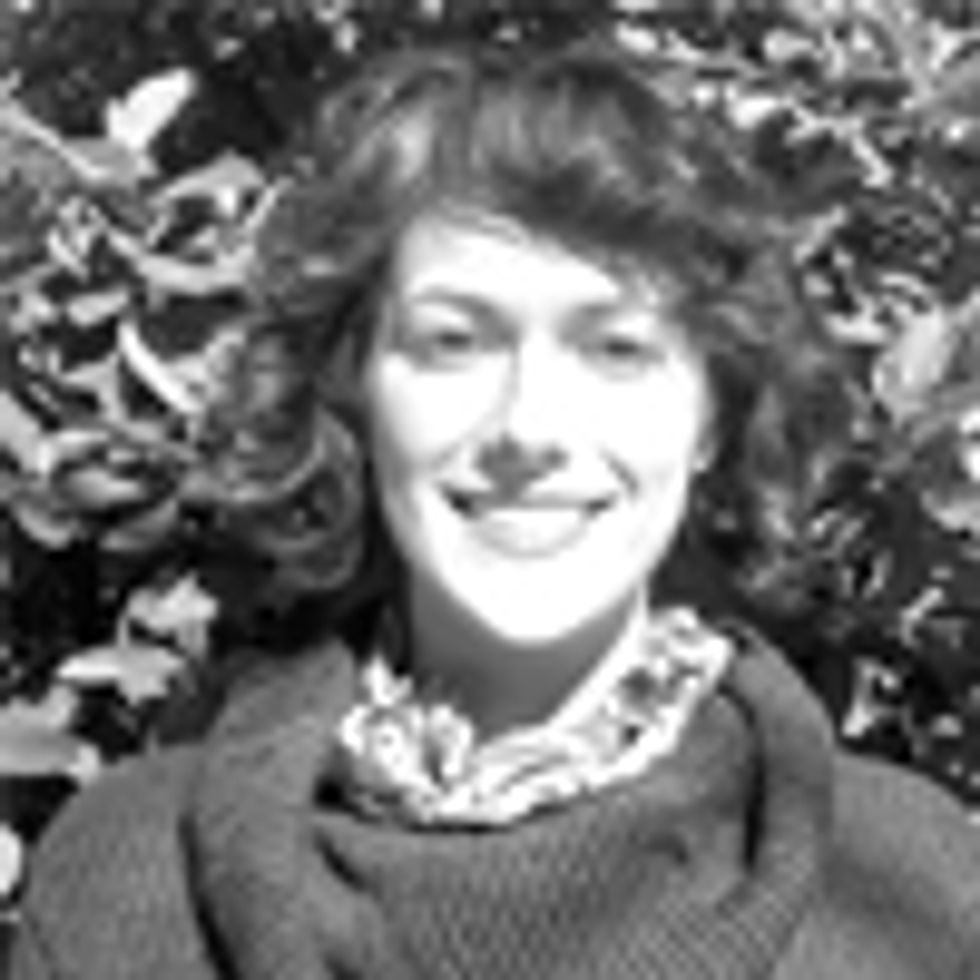 SkyTruth was featured on The Washington Post yesterday, showcasing the organization's success in creating environmental awareness and protection through satellite imagery, remote sensing and digital mapping technology. The article on this technology-driven nonprofit, led by geologist John Amos, will be the cover story for the print edition of this weekend's Sunday magazine.
EcoWatch has long supported the vital work of SkyTruth by promoting their reports on land scarring from fracking, the damage from numerous spills in the Gulf of Mexico, as well as their list of the top 10 environmental impacts of large-footprint industrial activities.
The Washington Post's online newscast program, The Fold, highlighted the SkyTruth team in the following webcast:
Visit EcoWatch's CLIMATE CHANGE page for more related news on this topic.
——–
Environmental groups filed the first ever lawsuit on Wednesday challenging the federal government's financing for the export of Appalachian coal from the U.S. The U.S. government approved this financial support for coal exports without considering the increased toxic air and water pollution that could affect communities near the mines and ports, and along the railways that connect them.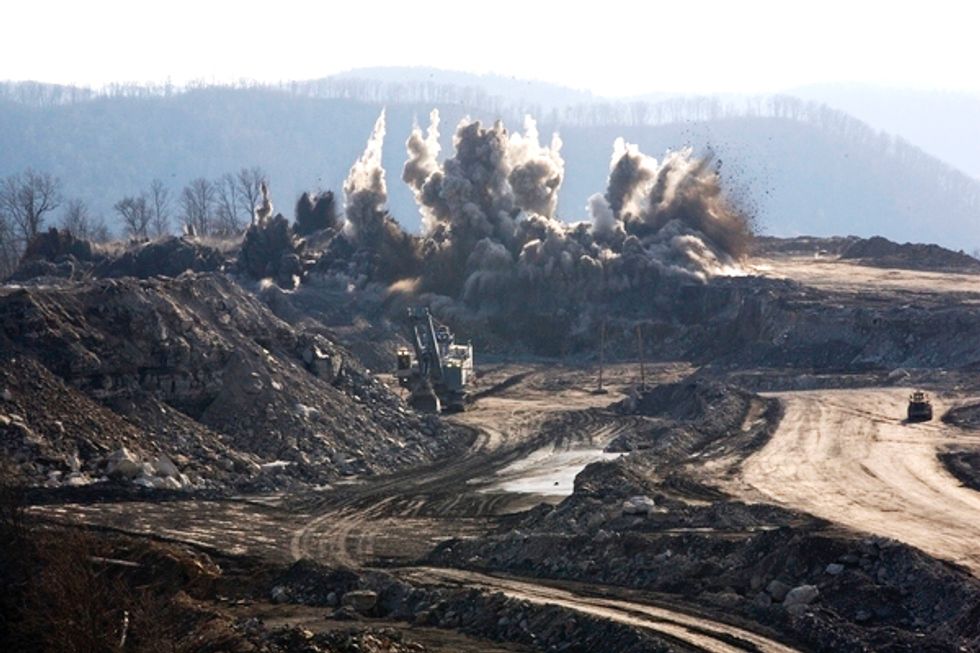 The groups filing the lawsuit charge that the U.S. Export-Import Bank (Ex-Im Bank) violated federal law by providing a $90 million loan guarantee to Xcoal Energy & Resources without reviewing the environmental impacts as required under the National Environmental Policy Act (NEPA). According to Ex-Im Bank, the taxpayer-backed financing, approved May 24, 2012, will help leverage a billion dollars in exports of coal mined in Appalachia. The coal will be shipped from ports in Baltimore, MD, and Norfolk, VA, to markets in Japan, South Korea, China and Italy.
"Ex-Im Bank turned a blind eye to the toxic coal dust, heavy train traffic and disruptive noise that our members living near ports and railways experience on a daily basis," said Diana Dascalu-Joffe, senior general counsel at the Chesapeake Climate Action Network. "People on the frontlines of the U.S. coal export boom deserve to know the risks and to have a say over whether their tax dollars finance it."
The Chesapeake Climate Action Network, Center for International Environmental Law, Friends of the Earth, Pacific Environment, Sierra Club and West Virginia Highlands Conservancy filed the suit, and are represented by Earthjustice.
"The science is clear that mining has profoundly detrimental effects on the environment—including the human communities that are part of that environment," said Cindy Rank, mining committee chair of the West Virginia Highlands Conservancy. "And it's never been more important for the government to comply with NEPA than when federal assistance facilitates the export of a commodity that leaves such a devastating legacy in its wake."
While U.S. coal consumption has declined gradually over the past 10 years, U.S. coal exports have risen. The array of air, water, safety, health, biodiversity and other impacts on local communities and ecosystems—which face a chain reaction of increased mining, rail traffic and port activity—remains woefully unaddressed by state and federal regulators.  
"From the mine mouth to the smokestack, from Appalachia to Beijing, Ex-Im's failure to account for the environmental impacts of U.S. coal exports not only violates the law, but it flies in the face of the agency's own environmental policy and its Carbon Policy," said Michelle Chan, director of economic policy programs at Friends of the Earth.
In 2002, Friends of the Earth filed a lawsuit against Ex-Im Bank, which confirmed the agency's obligation to comply with NEPA and resulted in Ex-Im Bank instituting a Carbon Policy. Paradoxically, even with Ex-Im Bank's Carbon Policy, the agency's support for fossil fuels is soaring.
"Under Chairman Fred Hochberg, the agency's annual fossil fuel financing has grown from $2.56 billion to over $10 billion," said Doug Norlen, policy director for Pacific Environment. "What's more, Hochberg has failed to meet a Congressional directive to provide 10 percent of agency financing to renewable energy and energy efficiency, authorizing just one percent for such exports in 2012."
"The Export-Import Bank's continued investment in coal undermines the spirit of President Obama's recently-announced climate action plan. The plan is a clear commitment to end U.S. public support for overseas coal," added Justin Guay, associate director of the international climate and energy program at the Sierra Club.
The plaintiffs are asking the court to order Ex-Im Bank to prepare an environmental impact statement for the Xcoal loan guarantee. If successful, the case could also require the agency to conduct environmental review of future coal export projects it considers financing.
"Ex-Im's financing of U.S. coal deals violates the United States' obligations and commitments to lead the international community in the fight against climate change," said Alyssa Johl with the Center for International Environmental Law. "These investments seriously undermine the global transition to a clean energy economy."
"The Ex-Im Bank violated the law when it approved financing for coal exports without reviewing the environmental impacts caused by increased coal mining, transport by rail and shipping overseas to Asia," said Sarah Burt, the Earthjustice attorney handling the case.
Visit EcoWatch's COAL EXPORTS page for more related news on this topic.
——–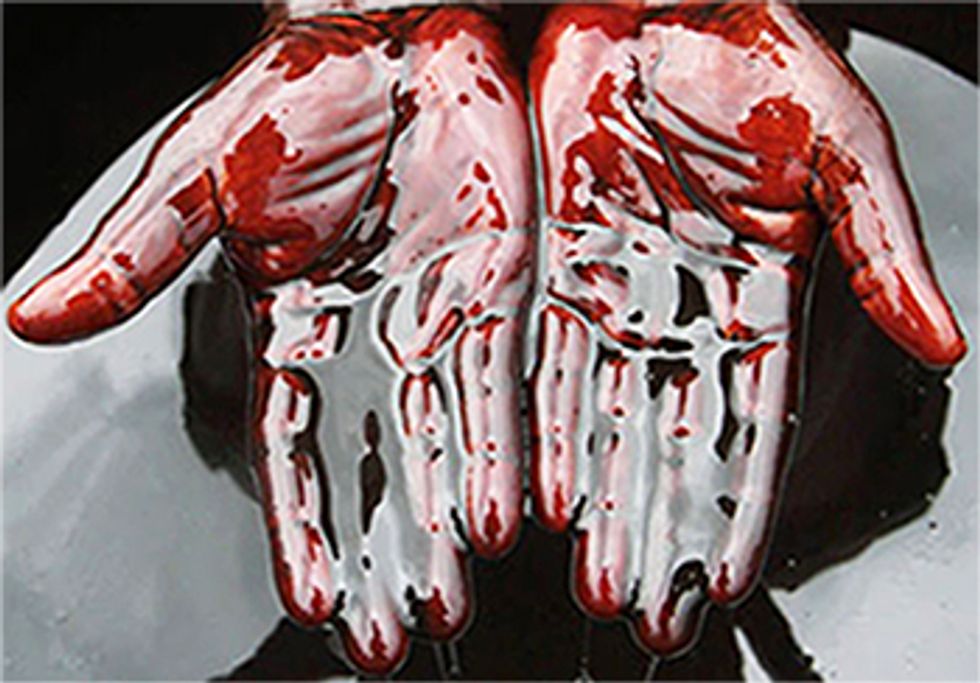 At least 77 bills to oppose renewable energy standards, support fracking and the controversial Keystone XL pipeline, and otherwise undermine environmental laws were introduced in 34 states in 2013, according to a new analysis from the Center for Media and Democracy (CMD), publishers of ALECexposed.org. In addition, nine states have been inspired by ALEC's Animal and Ecological Terrorism Act to crack down on videographers documenting abuses on factory farms. 
ALEC, Fueled by Fossil Fuel Industry, Pursues Retrograde Energy Agenda
For decades, ALEC has been a favored conduit for some of the world's largest polluters, like Koch Industries, BP, Shell, Chevron and Exxon Mobil, and for decades has promoted less environmental regulation and more drilling and fracking. 
ALEC bills in recent years have pulled states out of regional climate initiatives, opposed carbon dioxide emission standards, created hurdles for state agencies attempting to regulate pollution and tried to stop the federal Environmental Protection Agency (EPA) from regulating greenhouse gas emissions. The legislation introduced in 2013 carries on this legacy. ALEC bills favor the fossil fuel barons and promote a retrograde energy agenda that pollutes our air and water and is slowly cooking the planet to what may soon be devastating temperatures.
"Disregarding science at every turn, ALEC is willing to simply serve as a front for the fossil fuel industry," says Bill McKibben, co-founder of 350.org. "Given the stakes—the Earth's climate—that's shabby and sad."
ALEC Tours the Tar Sands
In October 2012, ALEC organized an "Oil Sands Academy" where nine ALEC member politicians were given an all-expenses-paid trip to Calgary, Canada and flown on a tour of the Alberta tar sands while accompanied by oil industry lobbyists. The trip was sponsored by pipeline operator TransCanada and the oil-industry funded American Fuel and Petrochemical Manufacturers. Email records obtained by CMD show that after the trip, ALEC urged legislators to send "thank you" notes to corporate lobbyists for their generosity.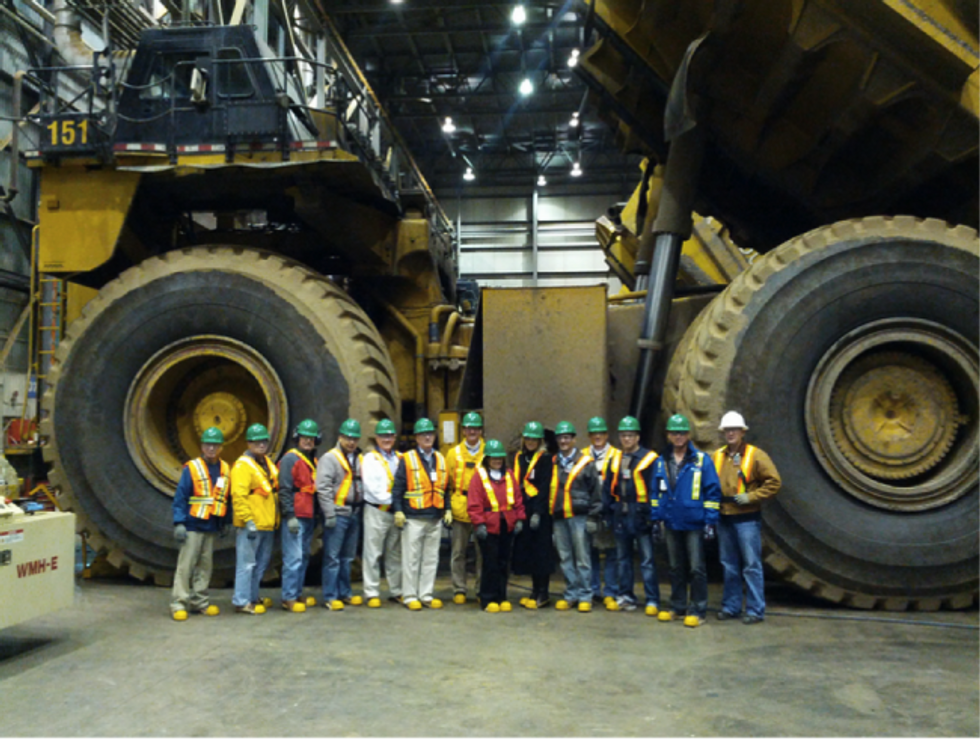 At least 10 states in 2013 have introduced variations on the ALEC Resolution in Support of the Keystone XL Pipeline, calling on the President and Congress to approve the controversial project. Environmentalists oppose the pipeline because extracting oil from Canadian tar sands would unlock huge amounts of carbon, increasing the greenhouse gas emissions that contribute to climate change. Despite being promoted as a "job creator," the pipeline would only create between 50 and 100 permanent positions in an economy of over 150 million working people.
In Nebraska, CMD filed an ethics complaint against state senator Jim Smith, the ALEC state chair for Nebraska, who never revealed to his constituents that he had gone on the "Oil Sands Academy," and failed to disclose over a thousand dollars of travel expenses paid for by the government of Alberta, Canada. Sen. Smith has been exceptionally vocal when it comes to his support for the Keystone XL pipeline. For example, he sponsored a 2012 Nebraska law that would—if it survives a continuing legal challenge—bypass the U.S. State Department and allow TransCanada to start building the Nebraska portion of the pipeline right away, regardless of any future decision by the federal government.
ALEC Partners with Heartland Institute for Rollback of Renewables
Even more extraordinary is ALEC's push this year to repeal Renewable Portfolio Standards (RPS), which require that utility companies provide a certain amount of their total energy from renewable sources like wind.
"ALEC's long time role in denying the science and policy solutions to climate change is shifting into an evolving roadblock on state and federal clean energy incentives, a necessary part of global warming mitigation," says Connor Gibson, a research associate at Greenpeace. 
In Germany, where the nation has set a goal of getting 35 percent of its energy from renewables by 2020,  public commitment to clean energy technologies is transforming markets, driving innovation and generating huge numbers of jobs. Even in the U.S., where there has been less public investment, the Bureau of Labor Statistics says 3.1 million clean energy jobs have been created in recent years. 
Perhaps because of RPS' job-creating qualities, ALEC's bill to repeal renewable standards, the Electricity Freedom Act, was too much even for the most conservative legislatures. It failed to pass in every state where it was introduced—even in North Carolina, where it had the backing of Grover Norquist, and whose Republican-dominated legislature has been rolling multiple ALEC bills into law in 2013.
It may be little surprise that ALEC's attack on renewables was spearheaded by one of its looniest members: the bill was brought to ALEC in May 2012 by the Illinois-based Heartland Institute, a group best known for billboards comparing people who believe in climate change to mass murderers like the Unabomber Ted Kaczynski.
ALEC is usually very secretive about its model legislation and its efforts in the states, but ALEC did not disguise the fact that it had made the Electricity Freedom Act a priority for the 2013 session. ALEC's Energy, Environment and Agriculture Task Force Director Todd Wynn published blog posts on the topic and was quoted in the press discussing how ALEC was working with Heartland to promote the repeal bills. 
In many of the states that have proposed versions of the Electricity Freedom Act, the right-wing infrastructure has sprung into action, almost according to a script. The Beacon Hill Institute publishes a study (using discredited analysis) claiming that a state's renewable standards lead to higher energy costs, as it did in states like Maine, Ohio, Wisconsin and Arizona. The David Koch-founded and-led Americans for Prosperity organizes an event to "educate" its members about how renewables are "punishing" consumers, as they did in Nebraska, and perhaps invite a guest from the Heartland Institute to make similar claims, as they did in Kansas.
ALEC, the Heartland Institute and the Beacon Hill Institute all have received money from foundations associated with Charles and David Koch, and each are also part of the State Policy Network (SPN), an umbrella group of right-wing organizations that claim adherence to the free market. SPN has received at least $10 million in the past five years from the mysterious Donors Trust, which funnels money from the Kochs and other conservative funders. SPN was also a "Chairman" level sponsor of ALEC's 2011 Annual Conference and ALEC is an Associate Member of SPN.
But even though the ALEC/Heartland anti-renewable energy fight found little success in 2013, the group is not giving up.
New Avenue Sought to Rollback Renewables 
"I expect that North Carolina and Kansas will probably pick up this issue again in 2014 and lead the charge across the country once again," Wynn said.
ALEC now appears to be modifying its strategy to find a more palatable way to attack renewable standards.
At its August 2013 meeting, ALEC will consider a watered-down version of the Electricity Freedom Act with a bill called the Market Power Renewables Act. That legislation would phase-out a state's RPS and instead create a renewable "market" where consumers can choose to pay for renewable energy, and allow utilities to purchase energy credits from outside the state. This thwarts the purpose of RPS policies, which help create the baseline demand for renewables that will spur the clean energy investment necessary to continue developing the technology and infrastructure that will drive costs down.
But, it would satisfy ALEC's goal of preserving reliance on dirty energy from fossil fuels.
ALEC Bills Undermine Environmental Regulations, First Amendment
ALEC energy, environment and agriculture bills moving in the first six months of 2013 include:
The Electricity Freedom Act, introduced in six states, repealing (or in some states weakening) Renewable Portfolio Standards. The standards have been a key component driving renewable energy growth—which threatens the profits of ALEC's polluter members. 
Variations on the Resolution in Support of the Keystone XL Pipeline (introduced in 10 states) calling on the federal government to approve the controversial project to transport tar sands oil from Alberta, Canada across the U.S. It is no coincidence that pipeline operator TransCanada is an ALEC member and funder.
The misleadingly-named Disclosure of Hydraulic Fracturing Fluid Composition Act (introduced in five states) which would actually make it harder to find out what chemicals are being pumped underground through the fracking process. The bill, which was brought to ALEC by Exxon Mobil, carves out a giant loophole for "trade secrets"—potentially concealing the information the public might want to know.
The Environmental Literacy Improvement Act (introduced in five states) seeks to sow doubt in the minds of young people about man's role in the warming planet by requiring that educators "teach the controversy" when it comes to topics like climate change, where the science is beyond dispute.
The Environmental Services Public-Private Partnership Act (introduced in two states) would give for-profit companies control of vital public health services like treating wastewater and drinking water—the last place where you want a company to cut corners to increase profits.
The Animal and Ecological Terrorism Act (variations of which were introduced in nine states) have come to be known as "Ag-Gag" bills, as they criminalize investigations into abuses on factory farms and deem videographers "terrorists." 
The Disposal and Taxation of Public Lands Act (considered in seven states) was modeled after a Utah law from 2012 and is an updated version of the ALEC Sagebrush Rebellion Act, where Western states assert control over federal lands that are being protected as wilderness preserves, in many cases to allow for resource extraction.
ALEC Corporations Reap the Rewards
The corporations bankrolling ALEC and benefiting from bills advanced by the Energy, Environment and Agriculture Task Force include:
Keystone XL pipeline operator TransCanada, a member of the ALEC Energy, Environment and Agriculture Task Force and which sponsored ALEC's Spring Task Force Summit at the "Vice Chairman" level. It was one of the sponsors of the ALEC "Oil Sands Academy" where nine ALEC member legislators were given an all-expenses-paid trip to Calgary and flown around the Alberta tar sands while accompanied by oil industry lobbyists. 
Shell Oil, one of the largest fossil fuel conglomerates in the world, operates a tar sands extraction facility and sponsored lunch at the ALEC "Oil Sands Academy." Shell has long been an ALEC member and funder, for example sponsoring ALEC's 2011 annual meeting at the "Chairman" level (which in the past has cost $50,000) and hosting plenary sessions. Shell is also a member of the ALEC Civil Justice Task Force, presumably to advance legislation that would protect it from liability in case of oil spills or other disasters.
British Petroleum (BP), the United Kingdom's largest corporation and the company responsible for the 2010 Deepwater Horizon disaster in the Gulf of Mexico, has long supported ALEC, including sponsoring ALEC's 2011 meeting in New Orleans—not far from the site of BP's oil spill—at the "Presidential" level (which in the past has cost $100,000). 
Peabody Energy is the largest producer of coal in the U.S. and boasts that it generates 10 percent of the country's energy, and also has a lobbyist representative on the ALEC corporate board; it was the 2011 winner of ALEC's "Private Sector Member of the Year" award and has sponsored ALEC meetings and events. In 2007, it spun-off coal mines it owned in West Virginia and Kentucky into an independent company, which then filed for bankruptcy and sought to be released from its pension and retirement operations.
Duke Energy is one of the largest electric utility companies in the U.S., and has publicly expressed concern about global warming and support for clean energy, but its continued support for ALEC undermines those rhetorical positions. A coalition of environmental groups have been urging Duke to drop ALEC for the past year, so far to no avail.
Koch Industries, the privately-held multinational corporation owned by billionaire financiers David and Charles Koch, is involved in an array of industries including petroleum refining, fuel pipelines, coal supply and trading, oil and gas exploration, chemicals and polymers, fertilizer production and commodity speculation. Koch Industries has long funded ALEC, sponsored its meetings and had a lobbyist representative on the ALEC Private Enterprise Board. Charitable foundations associated with David and Charles have also been ALEC funders, with the Charles G. Koch Foundation giving ALEC a half-million-dollar loan in 1996.
Average Americans Pay the Price
The ALEC Energy, Environment and Agriculture Task Force has not only promoted anti-environmental bills, but also legislation to help industrial farms escape public accountability—which would prevent a twenty-first century Upton Sinclair from going undercover and creating a documentary work like The Jungle, which led to a new wave of food safety regulations in the early 1900s.
ALEC's Animal and Ecological Terrorism Act was the ideological ancestor for "ag-gag" laws, introduced in nine states in 2013 to quash the First Amendment rights of reporters, investigators and videographers by making it harder for them to document issues with food safety and animal cruelty. The bills take many forms, but generally make it a crime to shoot video of a farm or slaughterhouse, or to apply for employment at these facilities under "false pretenses."
Modern-day Upton Sinclairs have been using similar techniques as The Jungle's author to document food safety issues—Sinclair got a job at a Chicago slaughterhouse under false pretenses so he could write his book—but are using twenty-first century tools. 
In 2007, for example, an undercover video investigation by the Humane Society showed sick "downer" cows—which are banned from human consumption because they were implicated in the spread of mad cow disease—being pushed towards slaughter with forklifts and cattle prods, leading to the largest meat recall in U.S. history.
The ALEC-influenced "ag-gag" bills seek to criminalize this type of investigation. 
In March, ALEC spokesman Bill Meierling defended the laws, telling the Associated Press,"at the end of the day it's about personal property rights or the individual right to privacy."
Utah passed an ag-gag law in 2012, which led to charges against a young woman named Amy Meyer, who did nothing else besides film the outside of a slaughterhouse from public land. Meyer regularly passed the slaughterhouse on her way to volunteer at an animal sanctuary, and began filming when she witnessed what appeared to be animal cruelty with possible public health repercussions: a sick (but still living) cow being carried away from the building on a tractor. The slaughterhouse owner asserted that she had trespassed, despite there being no damage to the barbed wire fence surrounding his property.
"This was the first time anyone has been charged under the ag-gag law," Meyer told CMD. "But as long as these ag-gag laws are around, this won't be the last prosecution, unfortunately."
Less than 24 hours after journalist Will Potter publicized her story—but months after she was first charged—the prosecution dropped its case against Meyer.
"The only purpose [of ag-gag laws] is to punish investigators who expose animal cruelty and journalists who report on the ag industry," she said. "These laws are intended to keep consumers in dark and shield factory farms from scrutiny."
As written, the ALEC model bill could also criminalize environmental civil disobedience, such as when activists "obstruct" the business operations of a logging or mining facility through tree-sits or road blockades. A bill reflecting these provisions was introduced in Oregon this year to outlaw most civil disobedience against logging operations.
Polluters Stand With ALEC
Over the past year-and-a-half, at least 49 global corporations have dropped their ALEC membership—including companies like Coca-Cola, Wal-Mart and Amazon—but oil and energy companies have stood by ALEC.
"Despite its terrible reputation, ALEC is still valued by polluting companies like ExxonMobil, Duke Energy and Koch Industries, which finance and help craft ALEC's state policies to smother competition from clean energy industries and offer handouts to fossil fuel companies at every turn," says Greenpeace's Gibson.
"ALEC's guise of 'free market environmentalism' is just a code word for its real mission in our states' legislatures: to allow dirty energy companies to pollute as much as they want, to attack incentives for clean energy competitors and to secure government handouts to oil, gas and coal interests," Gibson says. "That's not a free market."
View the full list of 2013 bills from the ALEC Energy, Environment, and Agriculture Task Force bills here.
ALEC Energy, Environment, and Agriculture Bills 2013
| State | ALEC Bill | State Bill |
| --- | --- | --- |
| AL | Energy Efficiency and Savings Act | HB 191 |
| AZ | Environmental Literacy Improvement Act | SB 1213 |
| AZ | Regulatory Costs Fairness Act | HB 2319 |
| AR | The Animal and Ecological Terrorism Act | SB 13, SB 14 |
| AR | Property Investment Protection Act | SB 367 |
| CO | Environmental Literacy Improvement Act | HB 13-1089 |
| CO | Disposal and Taxation of Public Lands Act | SB 13-142 |
| FL | The Disclosure of Hydraulic Fracturing Fluid Composition Act | H 745, SB 1776 |
| ID | Disposal and Taxation of Public Lands Act | HCR 21 |
| ID | Resolution Demanding that Congress Convey Title of Federal Public Lands to the States | HCR 22 |
| IL | Resolution Urging the President and Congress to Act Expeditiously in Procuring a Siteor Sites for the Storage of High-Level Radioactive Waste | SR 142 |
| IL | State Implementation Plan Requirements for Ozone and Particulate Matter Attainment | SB 1704 |
| IL | The Common Sense Scientific and Technical Evidence Act | HB 2221 |
| IL | The Disclosure of Hydraulic Fracturing Fluid Composition Act | HB 2615 |
| IN | Agriculture Bio-Security Act | HB 1562 |
| IN | The Animal and Ecological Terrorism Act | SB 373, SB 391 |
| IN | Resolution in Support of the Keystone XL Pipeline | SCR 38, SR 41 |
| IN | Right to Farm Act | SB 571 |
| KS | Electricity Freedom Act | HB 2241 |
| KS | Environmental Literacy Improvement Act | HB 2306 |
| KS | Resolution in Support of the Keystone XL Pipeline | HCR 5014 |
| KY | Resolution in Support of the Keystone XL Pipeline | SCR 273, HR 122 |
| KY | Environmental Literacy Improvement Act | HB 269 |
| LA | Resolution in Support of the Keystone XL Pipeline | SCR 115, SCR 125 |
| MD | Environmental Services Public-Private Partnership Act | HB 560, SB 538 |
| MI | Resolution in Support of the Keystone XL Pipeline | SCR 6 |
| MI | The Disclosure of Hydraulic Fracturing Fluid Composition Act | HB 4061 |
| MN | Resolution in Support of the Keystone XL Pipeline | SF 479, HF 987 |
| MN | Electricity Freedom Act | HF 306 |
| MS | Resolution in Support of the Keystone XL Pipeline | SC 543, SR 3 |
| MO | Resolution in Support of the Keystone XL Pipeline | HCR 19 |
| MO | Energy Efficiency and Savings Act | SB 26 |
| MT | Disposal and Taxation of Public Lands Act | SJR 15 |
| NC | Electricity Freedom Act | HB 298 |
| NC | The Animal and Ecological Terrorism Act | SB 648 |
| NE | The Animal and Ecological Terrorism Act | LB 204 |
| NJ | Environmental Services Public-Private Partnership Act | A 4082 |
| NM | The Animal and Ecological Terrorism Act | SB 552 |
| NM | Disposal and Taxation of Public Lands Act | HB 292 |
| NM | The Disclosure of Hydraulic Fracturing Fluid Composition Act | HB 136 |
| NV | Disposal and Taxation of Public Lands Act | AB 227 |
| NY | Energy Efficiency and Savings Act | A 52, S 3854, A 758, S 2635 |
| NY | Regulatory Costs Fairness Act | A 3216 |
| OH | Electricity Freedom Act | SB 34 |
| OH | Resolution in Support of the Keystone XL Pipeline | HCR 9, SCR 7 |
| OK | Environmental Literacy Improvement Act | HB 1674 |
| OR | Climate Accountability Act | HB 2806 |
| PA | The Animal and Ecological Terrorism Act | HB 683 |
| SC | Disposal and Taxation of Public Lands Act | HR 3552 |
| SD | Resolution in Support of the Keystone XL Pipeline | HCR 1006 |
| TN | The Animal and Ecological Terrorism Act | SB 1248, HB 1191 |
| TX | Energy Efficiency and Savings Act | HB 2746 |
| TX | Electricity Freedom Act | HB 2026 |
| TX | Performance Based Permitting Act | HB 2949 |
| TX | Protecting Property Rights to Facilitate Species Conservation | SB 468, HB 3509 |
| VT | The Animal and Ecological Terrorism Act | S 162 |
| WV | Verifiable Science Act | HB 3129 |
| WV | Electricity Freedom Act | HB 2609 |
| WY | The Animal and Ecological Terrorism Act | HB 126 |
| WY | Resolution Supporting the Private Ownership of Property | HJ 3 |
| WY | The Disclosure of Hydraulic Fracturing Fluid Composition Act | SF 157 |
| WY | Disposal and Taxation of Public Lands Act | HB 228 |
Visit EcoWatch's ENERGY page for more related news on this topic.
——–

By Grace O'Connor
Big news for offshore wind! Yesterday, the Bureau of Ocean Energy Management (BOEM) held the first-ever competitive offshore wind lease sale in the U.S. off the coasts of Rhode Island and Massachusetts. The Wind Energy Area, located 9.2 nautical miles offshore, covers about 164,750 acres and is divided into two lease areas, referred to as the North Lease Area, and the South Lease Area, which cover 97,500 and 67,250 acres, respectively. This is an important and momentous step towards developing a clean, abundant energy source in the U.S.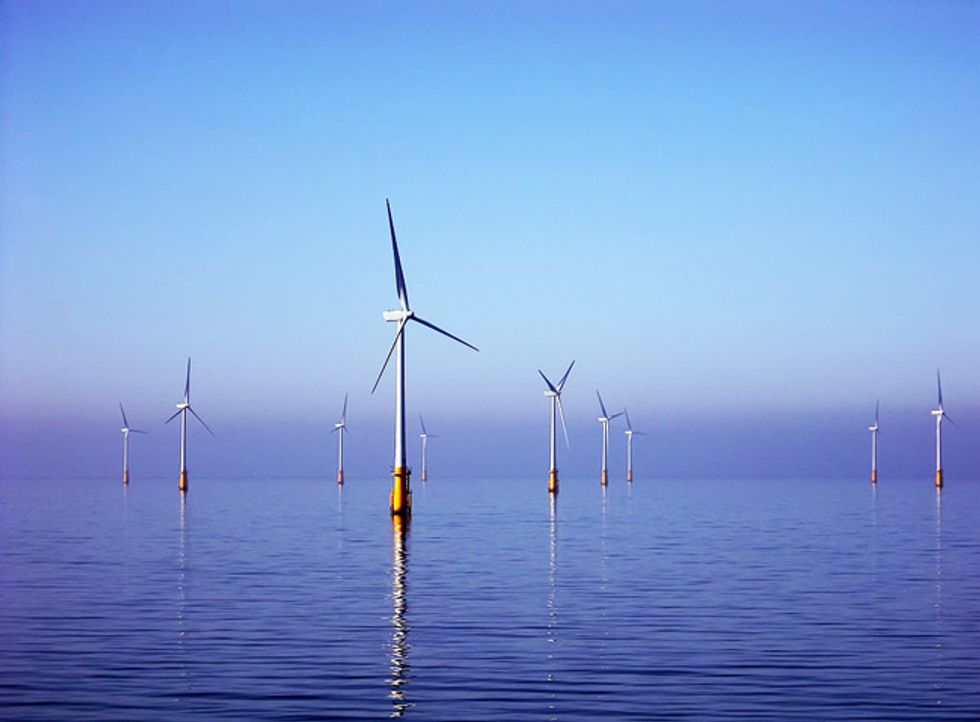 According to a report recently released by the Department of Energy National Renewable Energy Laboratory, the North Lease Area has the potential to produce 1,955 megawatts (MW), while the South Lease Area could produce up to 1,4400 MW. Combined, these areas could support enough electricity to power more than 1 million homes.
According to the Department of Energy (DOE), the U.S. has more than 4,000 GW of offshore wind potential off its coasts. That is enough energy to power the U.S. four times over. Also according to the DOE, a U.S. offshore wind industry that takes advantage of this abundant domestic resource could support up to 200,000 manufacturing, construction, operation and supply chain jobs across the country and drive over $70 billion in annual investments by 2030. Offshore wind represents an economic and energy opportunity that could mirror, and even surpass, the success of land-based wind development.
This lease sale is a historic advancement for the U.S. offshore wind industry as we have sat by and watched for more than 20 years as Europe has developed and benefited from offshore wind. We applaud this important step in the right direction towards making offshore wind a reality for the U.S. 
While Wednesday's lease sale takes a critical step toward building offshore wind in U.S. waters, Oceana believes that in order to continue the advancement of the U.S. offshore wind industry, a long-term extension of the Investment Tax Credit (ITC) is critical. As Oceana Deputy Vice President Jackie Savitz explained, "The ITC is necessary to stimulate investment in offshore wind, and extending it will further demonstrate that the U.S. stands strong in its commitment to this renewable energy source. We urge Congress to provide a long-term extension of the ITC for offshore wind so that we can finally begin to reap all of the environmental and economic benefits of this domestic clean energy supply."
A second offshore wind lease sale, which will auction off nearly 112,800 acres of Virginia's coastal waters, is scheduled for September 4.
Visit EcoWatch's CLIMATE CHANGE page for more related news on this topic.
———