By Marc Brodine
The Nobel Prize-winning Intergovernmental Panel on Climate Change (IPCC) is in the process of finalizing its next report, due to be released in four volumes between Fall 2013 and Spring 2014. These reports, which have come out even seven years over the past several decades, represent the combined consensus views of thousands of climate scientists.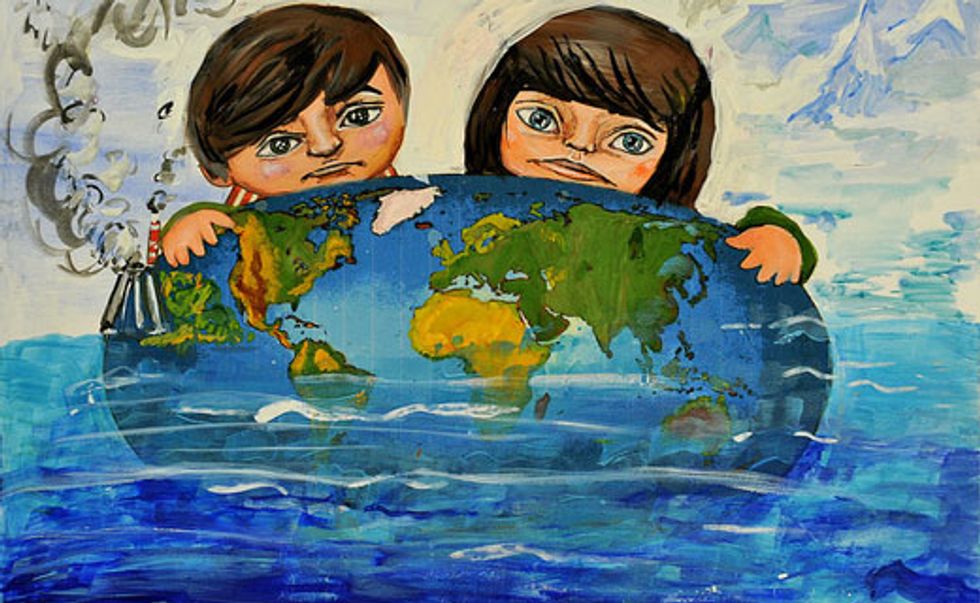 United Nations Development Program in Europe and Central Asia
, Creative Commons, February 2010.
Draft copies of some of the reports are now being leaked. While the IPCC correctly responds to criticism of these as premature, since they are by no means finalized yet, there are some things we can already be certain of.
1. The certainty on the part of the vast majority of climate scientists that global warming is real and is at the very least primarily caused by human action has been growing with each new IPCC report. That trend will continue in the upcoming report. All the criteria for such certainty has long ago passed 90 percent, and just keeps getting confirmed by new scientific study, by extreme weather events in the real world, by unprecedented droughts in many parts of the world, by the increasing acidity of the world's oceans, and much more.
2. Because the IPCC works on the basis of summarizing thousands of other scientific studies, it tends to be both wide-ranging in outlook and also somewhat conservative in its predictions. In each report, seven years apart, the "worst-case" predictions of the previous report have become the "most likely" predictions. This too will continue, as new studies confirm and deepen our collective knowledge about the world's climate system, how it works, how it is interconnected to all other natural systems (water, oceans, soil, plant life, etc.) and how changes in each of these systems affect all the others.
3. It appears that this latest report will include consideration for the first time of the impact on sea levels from the melting of ice in Greenland, predicting even higher sea level increases than in previous reports. However, it still will not include consideration of the impact on climate change of the melting of the permafrost across the top of the Northern Hemisphere. This is important because this melting releases massive amounts of previously frozen methane and carbon dioxide. This can exacerbate global warming caused by direct human interference in the climate, creating a feedback loop that will make greenhouse gas emissions much worse and from a source that humans do not have any control over.
4. As each year passes, it becomes more difficult and more expensive to institute measures to reduce global warming. This creates a political paradox—the more we need such measures, the more proof there is of the reality of climate change, the more time passes, then the measures we need to take become more expensive and more massive, and the political will to do the right thing becomes more difficult. With each step toward certainty, the right-wing cries against reality become more shrill—another trend with no end in sight.
5. We can be certain that at least some of the press coverage of the final report will focus on anything that can be used to downplay the significance of the problem. This report will likely discuss the phenomenon that increases in average air temperatures have slowed over the past few years, and deniers will seize on this to undercut the need for change. But since all the world's natural systems are integrated at every level, average air temperatures, which are still increasing, are only one part of a very complex equation. If you take into account the rapidly increasing acidity of the ocean, which results from the ocean absorbing carbon dioxide, there has been no slowing of the impacts climate change is making on the real world. But some press coverage will focus on any piece which, taken out of context, can be used to make people feel that the situation is not as bad as it really is.
6. Similarly, right-wing efforts to discredit climate change science, in addition to becoming increasingly shrill, also rely on overly simplified nonsense. Every year, when there is still a winter it will be used to claim that "global warming isn't real—we still have winter!" But this ignores how climate change works. It doesn't eliminate seasons, it makes the high temperatures greater. Just because we still have beaches in Florida doesn't mean that sea levels aren't increasing, and that increase will speed up over the coming decades. Right-wingers also focus on what is happening this year or next, to the exclusion of looking at the real long-term trends in the climate. This year may be about the same as last year in terms of the number and intensity of forest fires, for example, but the more than five decade long trend is for more forest fires burning at greater intensities. This winter may or may not be warmer than last year's, but the long-term trend is for Autumn to last longer and Spring to arrive earlier.
7. As many have pointed out, the right-wing attacks on climate science have little or nothing to do with the science itself; they are based on a rejection of what will be required to combat global warming. Government action on a large scale is required, as are restrictions on what businesses can do especially regarding greenhouse gas emissions. When right-wingers sneer at the science, they are really fearful of what will happen to their financial supporters in the fossil fuel industries.
We can predict, with 100 percent certainty, that the upcoming IPCC report will confirm that global climate change is real, it is getting worse, it is caused mostly or entirely by human activity and that we need to act to combat it—to reduce emissions, to adapt to the coming crises a warming world will bring on top of the huge impacts we have already seen.
Visit EcoWatch's CLIMATE CHANGE page for more related news on this topic.

EcoWatch Daily Newsletter
By Miriam Capon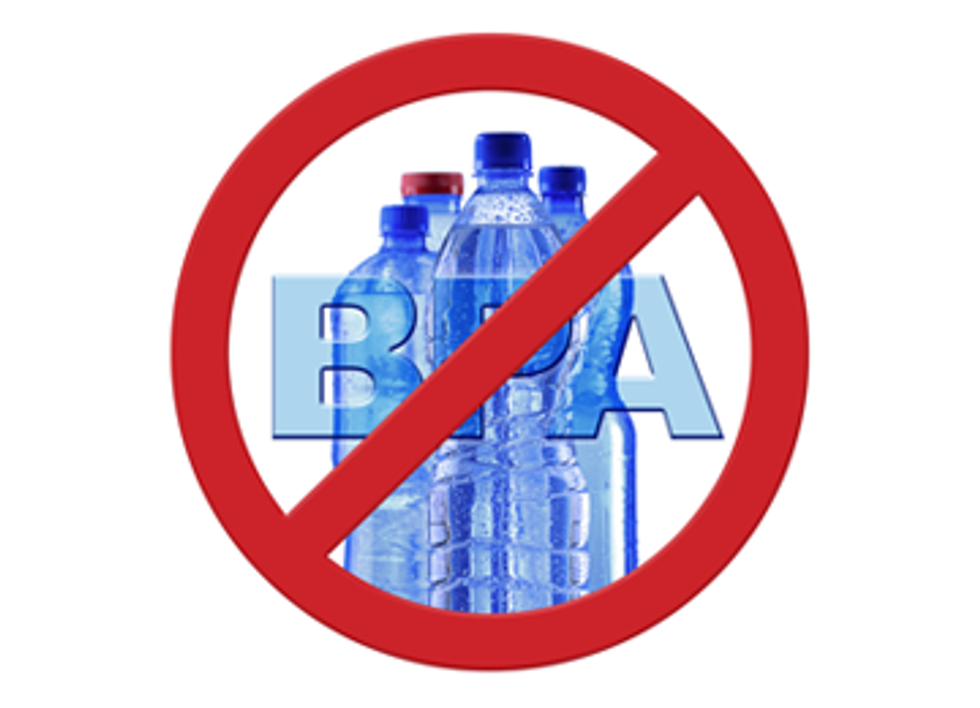 Photo courtesy of Shutterstock
We frequently see warnings about using products that contain Bisephenol A (BPA) and many plastic products are now being made with "BPA-Free" alternatives. BPA can be found in polycarbonate plastics, canned food liners and some thermal receipts. Bisphenol A is a man-made, carbon-based product which has hormone-like properties. In 2008 a study showed that 95 percent of Americans had BPA in their urine, which goes to show just how much people are still being exposed to it. Many studies have shown that Bisphenol A is a hormone-altering chemical.
The University of California, Berkley, has released new findings from a study that shows that boys who were exposed to higher levels of Bisphenol-A as a fetus, were more likely to suffer from hyperactivity, aggression, depression and anxiety at the age of seven. To conduct the study, researchers measured BPA concentrations in 292 pregnant mothers, and then measured the BPA levels in the children at age five. At age seven the teachers and mothers of the children assessed them. Finally, at age nine they were assessed for Attention Deficit Hyperactivity Disorder (ADHD), although no link was found between BPA and ADHD in girls or boys exposed in the womb or during early childhood. No association was found in the female children, and the authors admit to being unsure of why there is a difference in the genders.
This study consisted of women and children who had lower concentrations of BPA in their systems than the U.S. average. Seventy percent of the participants lived below the poverty line, and nearly all were Hispanic. In a previous study of low-income African Americans and affects of prenatal BPA, boys had more behavioral problems, but girls had fewer problems.
It seems that there is quite a bit of growing evidence that some of the largest behavioral problems that children are faced with in the U.S. could be from exposure to BPA as a fetus. This is a subject that is being heavily researched, and which will continue to be looked into, especially as there is evidence that some of the "BPA-Free" alternatives may not be as safe as they are being marketed to be. Regardless, it is important that BPA be taken out of products so that people are not consuming toxic levels of it. It is especially important that pregnant women be able to avoid BPA, as well as products made for infants/children be made safe.
Visit EcoWatch's HEALTH page for more related news on this topic.

Jon Lovette / Photographer's Choice RF / Getty Images

Solar power has been an energy source of growing importance in recent years, as technology has advanced and the cost of solar panels has declined sharply. As a result, many smaller sun-powered products have become available, from solar phone chargers to solar generators to outdoor solar lights.
Whether you're looking for ground lights or flood lights, illuminating your outdoor spaces with a wired system can be both an electrical challenge and an eyesore. Convenience, sleekness and sustainability are just a few reasons so many people are looking for the best outdoor solar lights.
In this article, we'll go over how solar lights work, show you some of the best solar lights available and help you decide whether solar-powered lighting is a good choice for your home.
6 Best Outdoor Solar Lights
The below table provides a quick summary of our recommendations for the best outdoor solar lights across six unique categories. We chose these products based on criteria including durability, ease of installation, ease of use, run time, cost and more.
| Best Outdoor Solar Lights | Our Award | Buy Now |
| --- | --- | --- |
| Solpex Solar Ground Lights | Best Overall | Check Price |
| Brightech Ambience Pro | Best String Lights | Check Price |
| Beau Jardin Solar Pathway Lights | Best Path Lights | Check Price |
| AmeriTop Motion-Sensor Lights | Best Flood Light | Check Price |
| Brightown Solar-Powered Fairy Lights | Best Fairy Lights | Check Price |
| Sunnest Stainless Steel Outdoor Solar Lights | Best Lights Under $20 | Check Price |
To dig into the advantages and disadvantages of each of these models specifically, keep reading.
How Do Outdoor Solar Lights Work?
When choosing the best outdoor solar lights for your yard, it may be helpful to understand how these solar panels work.
You may have seen traditional solar panel installations on the rooftops of homes around you, businesses at which you shop or even installed in large outdoor solar farms owned by utilities. What's particularly intriguing about solar lights is that the technology used is more or less the same as these large-scale panels that are powering entire buildings.
Regardless of the size of a solar panel, it contains solar cells, which are made up of unique semiconductor materials like silicon. When sunlight strikes the cell, some of that energy is absorbed by the material via electrons being knocked loose and being able to flow freely (otherwise known as electricity!).
While standard types of solar panels may contain 36 to 48 solar cells connected together, solar lights are smaller in size and require much less electricity to run (particularly when paired with energy-efficient LED lights). The typical solar light will therefore use just four solar cells, but that's really the only difference from a solar technology basis.
The rest of the solar light comprises a battery, controller board, photoresistor and the light itself. During the sunny daytime hours, the four-cell solar panel will charge up the battery, typically receiving more than enough juice to run for the entire night.
The photoresistor's job is then to detect when light is no longer hitting the solar panel, at which point two things will happen: 1) the battery will stop getting charged, and 2) the controller board will tell the light to turn on. In that way, the solar light is always either charging or illuminating.
When morning strikes and the sun hits the photoresistor once again, the controller board will send a message to turn off the light, and the battery will begin accepting its daytime charge.
Types of Outdoor Solar Lights
Outdoor solar lights are a broad category, filling lots of niche needs and popping up in new opportune areas as the technology continues to improve. Because of their low installation threshold, falling prices and efficiency, solar outdoor lighting solutions can be ideal for countless scenarios, including (but not limited to) the following:
Ground lights
Path lights
Floodlights
Landscape lights
Motion or security lights
Fairy lights
String lights
Spotlights
Hanging lights
Post lights
Homeowners deciding which style of outdoor solar light they want to install should consider all the same factors as they would with traditional lighting technologies: What areas do they need to be illuminated for safety? What fits into the aesthetic of the outdoor area? What security needs can lights fill?
The advantage is that homeowners wise enough to go the route of solar lights will have fewer headaches with installation, will have their lighting last for a longer period of time before it needs to be replaced and can easily change their minds on lighting locations because no wiring is needed.
How Much Do the Best Outdoor Solar Lights Cost?
You may be sold on the technology and ease of outdoor solar lights, but how much will it set you back to purchase the best option out there? As with any advancing technology, the answer to that question can vary significantly depending on the choices you make. The answers to these questions, for example, will all have a material impact on price:
How bright (i.e., how many lumens) do you need the lights to be?
How efficient do you want the lights to be?
How durable do you need the lights to be?
How top-of-the-line do you want the materials and decorative nature to be?
For the bulk of the outdoor solar light market, regardless of your answers, each light system will typically cost between $20 and $50. If you really want to go with a high-tech system (which could mean higher-capacity batteries, more intelligent functionality, intricate customizations and more), it could end up costing over $200.
The best approach is to analyze your specific needs and then purchase accordingly.
Choosing the Best Outdoor Solar Lights for Your Home
According to the U.S. Department of Energy, outdoor solar lighting works quite well in most areas of the U.S., as it doesn't require an excessive amount of sunlight to charge up and work. This means that even on cloudy days or during winter, you'll still be able to light your way. Solar light adopters aren't only helping the environment, but they're also saving money via reduced energy consumption.
If you're ready to make the switch, identifying the best solar lights for your specific home and need is no small task. When picking the best outdoor solar nights for your need, some characteristics you're going to have to make decisions on include:
Design, style and aesthetics
Size of fixture
Brightness
Ease of use and control after installation (remote-controlled, connected to in-home smart device, manually controlled, etc.)
Durability to weather and general wear and tear
Expected lifetime before replacements are needed
Overall system cost
FAQ: Best Outdoor Solar Lights
What are the brightest outdoor solar lights?
If you want the brightest outdoor solar lights, you'll want to look at floodlights or spotlights. These often have a higher lumen count and can light spaces better than string or ground lights. Our pick for the best solar-powered floodlight is the AmeriTop Motion-Sensor Light.
What is the best outdoor solar lighting?
We named the Solpex Solar Ground Lights the best overall choice for outdoor solar lighting. These lights are easy to install, ultra-efficient and hold up well in the elements.
What should I look for in outdoor solar lights?
When choosing the best outdoor solar lights for your home, consider factors such as design, brightness, durability and cost.
Do outdoor solar lights really work?
Yes, outdoor solar lights work just as well as traditional outdoor lights. According to the DOE, solar-powered outdoor lights work well in most areas of the U.S. because they don't require much sunlight. This means that even if you live somewhere with more gray days than sunny ones, you can still harness the sun's power to light your outdoor space.
A national survey finds that many Americans (24 percent) would support an organization that engaged in non-violent civil disobedience against corporate or government activities that make global warming worse.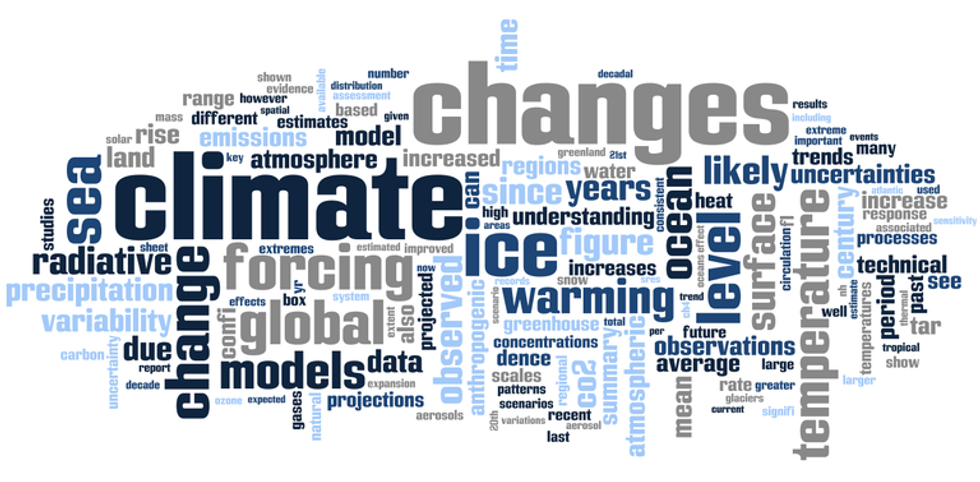 Moreover, 13 percent say they would be willing to personally engage in non-violent civil disobedience for the same reason.
"Many Americans want action on climate change by government, business and each other," said lead researcher Anthony Leiserowitz, PhD, of Yale University. "The fact that so many Americans would support organizations engaging in civil disobedience to stop global warming—or would be willing to do so personally—is a sign that many see climate change as a clear and present danger and are frustrated with the slow pace of action."
Another key finding of the survey is that, in the past year, Americans were more likely to discuss global warming with family and friends (33 percent did so often or occasionally) than to communicate about it using social media (e.g., seven percent shared something about global warming on Facebook or Twitter, six percent posted a comment online in response to a news story or blog about the topic, etc.).
"Our findings are in line with other research demonstrating that person-to-person conversations—about a wide variety of topics, not just global warming—are still the most common form of communication," said Dr. Leiserowitz. "The notion that social media have completely 'taken over' most of our social interactions is incorrect. For example, we find that Americans are much more likely to talk about extreme weather face-to-face or over the phone than through social media."
Furthermore, Americans are most likely to identify their own friends and family, such as a significant other (27 percent), son or daughter (21 percent) or close friend (17 percent), as the people who could motivate them to take action to reduce global warming.  
"Our findings show that people are most willing to listen to those personally close to them when it comes to taking action against global warming," said researcher Ed Maibach, PhD, of George Mason University. "In fact, if someone they 'like and respect' asks them to take action about global warming, a third say they would attend a public meeting about global warming or sign a pledge to vote only for political candidates that share their views about global warming, among other things."
These findings come from a nationally representative survey, Climate Change in the American Mind, conducted by the Yale Project on Climate Change Communication and the George Mason University Center for Climate Change Communication. Interview dates: April 8 - 15. Interviews: 1,045 Adults (18+) Total average margin of error: +/- 3 percentage points at the 95 percent confidence level. The research was funded by the Surdna Foundation, the 11th Hour Project, the Grantham Foundation and the V.K. Rasmussen Foundation.
 
In addition to Dr. Leiserowitz, principal investigators included Geoff Feinberg, Jennifer Marlon and Peter Howe of Yale University; and Dr. Edward Maibach and Dr. Connie Roser-Renouf of George Mason University.
Visit EcoWatch's CLIMATE CHANGE page for more related news on this topic.
——–

By Erin Sagen
If Initiative 522 succeeds, it could push manufacturers nationwide to begin labeling foods that contain genetically modified organisms.
After California failed to pass Proposition 37—a bill that would have required labeling of food containing genetically modified organisms, or GMOs—last November, the attitude among its supporters was surprisingly cheery.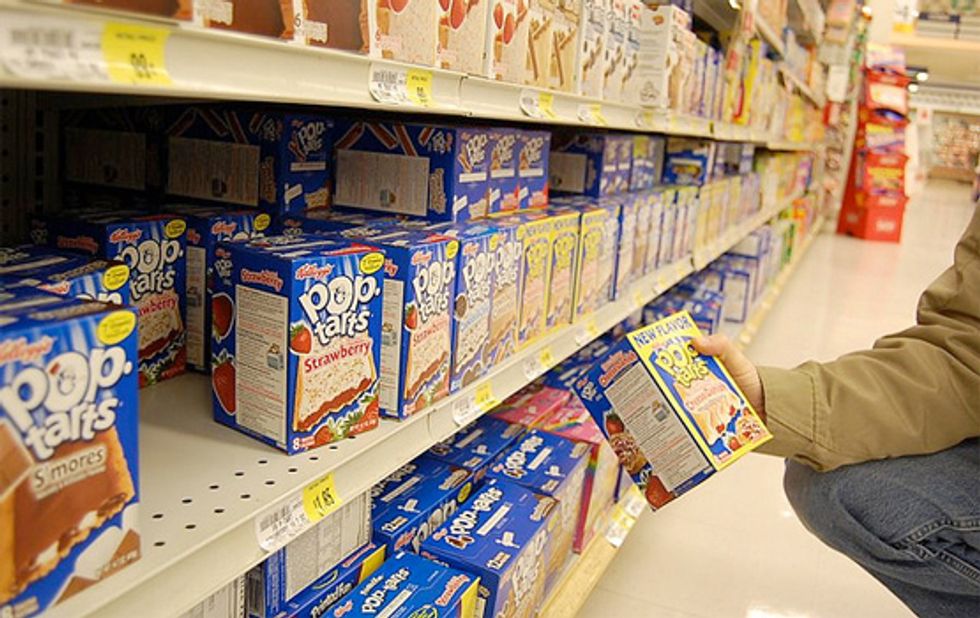 MTSOfan / Flickr
.
"We're looking forward to continuing this battle," Ronnie Cummins of the Organic Consumers Association told YES! shortly after the bill was rejected by voters. Cummins was not the only labeling advocate who was optimistic about the future.
Despite being outspent about five-to-one by opponents—a group including corporations like Monsanto, DuPont and PepsiCo—Prop 37 was defeated by a relatively narrow margin, with about 47 percent of voters supporting it and about 53 percent voting against it. Those results left backers of the measure with plenty of confidence to move forward.
And they wasted no time. On the heels of Prop 37's defeat, labeling advocates placed another bill on the ballot, this time in Washington state. With that bill, known as Initiative 522, they're turning California's loss into a campaign that already looks promising.
If it's successful, I-522 could become the most important labeling law in the U.S. Connecticut and Maine recently passed labeling laws, but are unlikely to influence whether food is labeled at the national level because their respective populations are too small. With a population greater than Connecticut and Maine combined, Washington would have a greater impact, putting pressure on food companies nationwide to consider labeling.
It would pick up where California left off. And it would also be the first state where voters, rather than the state legislature, directly decided to require labeling of genetically modified food.
Learning from California
"You have to get organized and start early," said Elizabeth Larter, communications director for Yes on 522, Washington's pro-labeling campaign. Petitioners in the state gathered over 350,000 signatures to put the measure on the ballot in November, exceeding the minimum number by more than 100,000.
Yes on 522 has many advantages that eluded California's campaign—including more support from conventional farmers—but, Larter said, she does not see the point in comparing the two states.
"I can't speak to California's efforts, but I know you just have to move forward," she said. "I know that because of Prop 37, people who wouldn't be involved in the political process are." And that, according to her and many others, is huge.
"It brought the issue of [GMO] labeling to the national stage," said Stacy Malkan, who served as media director for Yes on 37. "There is incredible momentum right now to label," she said. "It's unstoppable."
Malkan reflected on what her campaign learned during the race, especially from the opposing side, who "carpet-bombed California the night before the election with deceptive advertising." Television ads, especially ones saying the measure would increase the costs of groceries, were incredibly effective at swaying voters to the other side, she said.
"It's very important voters understand that grocery costs will not go up," she added. "But there's better chances for [I-522]. There's more simplicity in the language of the bill and more awareness among consumers."
Shifts in Awareness
When it comes to GMOs, a lot has happened since last November.
Grocery chain Whole Foods announced that all products in its U.S. and Canadian stores must have GMO labeling by 2018, and a poll conducted by The New York Times this year found that "Americans overwhelmingly support labeling, with 93 percent of respondents saying that foods containing such ingredients should be identified."
Malkan has noticed that shift. "I think food companies will eventually realize it's not worth billions of dollars in spending to defeat because more and more customers will demand labeling where they shop."
And it's not just shoppers who are demanding more accountability about GMOs. In Washington, farmers are doing so as well, but for different reasons.
In April, an Oregon farmer discovered growing on his property a strain of genetically engineered wheat that had never been approved for commercial use by the Department of Agriculture. The discovery preceded a series of similar discoveries throughout the country: In June, two wheat farmers in Yakima, WA, and a farmer in Kansas filed suits against agricultural giant Monsanto. Since then, more farmers—from Idaho, Kansas and Washington—have joined the fight.
The various lawsuits are claiming the discovery of the unapproved wheat has hurt the farmers' exports: Japan and South Korea banned certain imports of American wheat shortly after the Oregon incident, and the European Union urged its 27 nations to increase testing of imports.
A new sense of urgency can be felt among producers of food, according to Katherine Paul, media director at the Organic Consumers Association. "Washington has more support from farmers and fishermen than California did. The response has been overwhelming. People are fired up."
Paul added that the Organic Consumers Association has "been working on GMOs for more than a decade, but it's only become a mainstream public health issue in the last year."
It's an incredibly important time to act, Malkan said. She pointed out that while only a few GMO crops are currently in production—especially corn, wheat, soy and cotton—more are currently being developed. "In Washington state, that means apples and genetically engineered salmon," she said.
This time around, if labeling passes, it would send a message on behalf of consumers, farmers and citizens alike.
The measures passed in Connecticut and Maine are important, said Paul, but I-522 is different. "It's voter-approved. It will force national labeling."
Visit EcoWatch's GE FOOD page for more related news on this topic.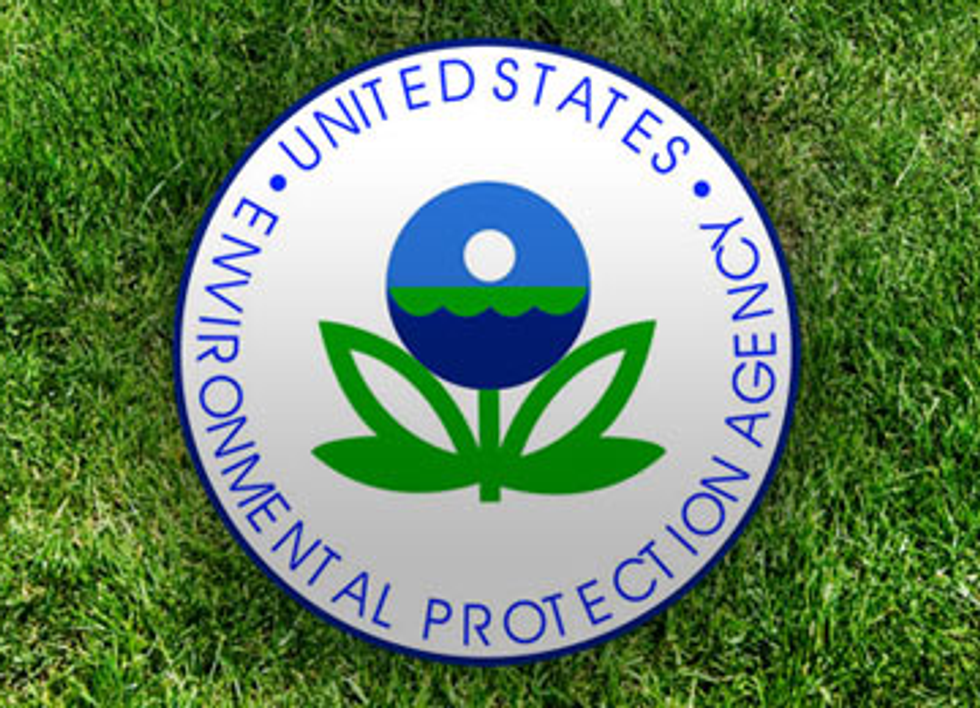 The U.S. Environmental Protection Agency (EPA) fully addressed less than five percent of the administrative rulemaking petitions submitted during the past 30 years to one of its branches, according to documents released today by Public Employees for Environmental Responsibility (PEER). Unlike other agencies, EPA does not display the status of the hundreds of petitions it receives each year from citizens, states, industry and environmental organizations.
The U.S. Administrative Procedures Act requires federal regulatory agencies to "give an interested person the right to petition for the issuance, amendment or repeal of a rule." (5 U.S.C. § 553(e)) Agencies must respond to these petitions "within a reasonable time …" (5 U.S.C. § 555)
An internal analysis of rulemaking petitions submitted to EPA's Office of Resource Conservation & Recovery, which handles solid and hazardous waste issues, concluded that the agency had fully addressed only two of 50 rulemaking petitions submitted since 1981. For most (34 of 50) of these petitions, EPA had "no record of any action formally taken"—a condition aggravated by the fact that EPA could not even locate them since "copies of the petitions are not available."
The unanswered petitions cover an array of topics ranging from coal combustion wastes to dry-cleaning cartridge filters. The vast majority were submitted by industry groups with others submitted by state agencies and environmental groups. This backlog was first tallied in 2009 and updated in 2010.
"These documents suggest that the public—including those most affected by the rules—plays no meaningful role in EPA rulemaking," stated PEER Senior Counsel Paula Dinerstein, who obtained the analyses in discovery produced by EPA in an unrelated case. "A delay of decades exceeds 'a reasonable time' to respond by any measure."
These figures represent only the rulemaking petitions filed before just one of several EPA offices. However, unlike other federal regulatory agencies, such as the Nuclear Regulatory Commission, the Securities & Exchanges Commission and the Pipelines & Hazardous Materials Safety Administration, EPA does not maintain a publicly available docket summarizing the status of rulemaking petitions filed with it. When U.S. Rep. Fred Upton (R-MI), Chair of the House Energy & Commerce Committee, suggested in a November 2012 letter that EPA publicly post its petition docket, the agency responded noncommittally in an April 15 letter that it was still "considering requests to make petitions for rulemaking available in a publicly accessible location."
"These documents afford us a small peek into a large but undefined regulatory void," added Dinerstein. "What we have seen suggests that EPA sets an unenviable standard for official unresponsiveness."
PEER has been waiting nearly two years for EPA to respond to a rulemaking petition seeking correction of its dust corrosivity standards. New standards are needed to prevent first responders from suffering chemical burns to their respiratory systems like those suffered by New York City police and firefighters when they waded into corrosive dust following the 9/11 World Trade Center conflagration.
Visit EcoWatch's ENERGY pages for more related news on this topic.
——–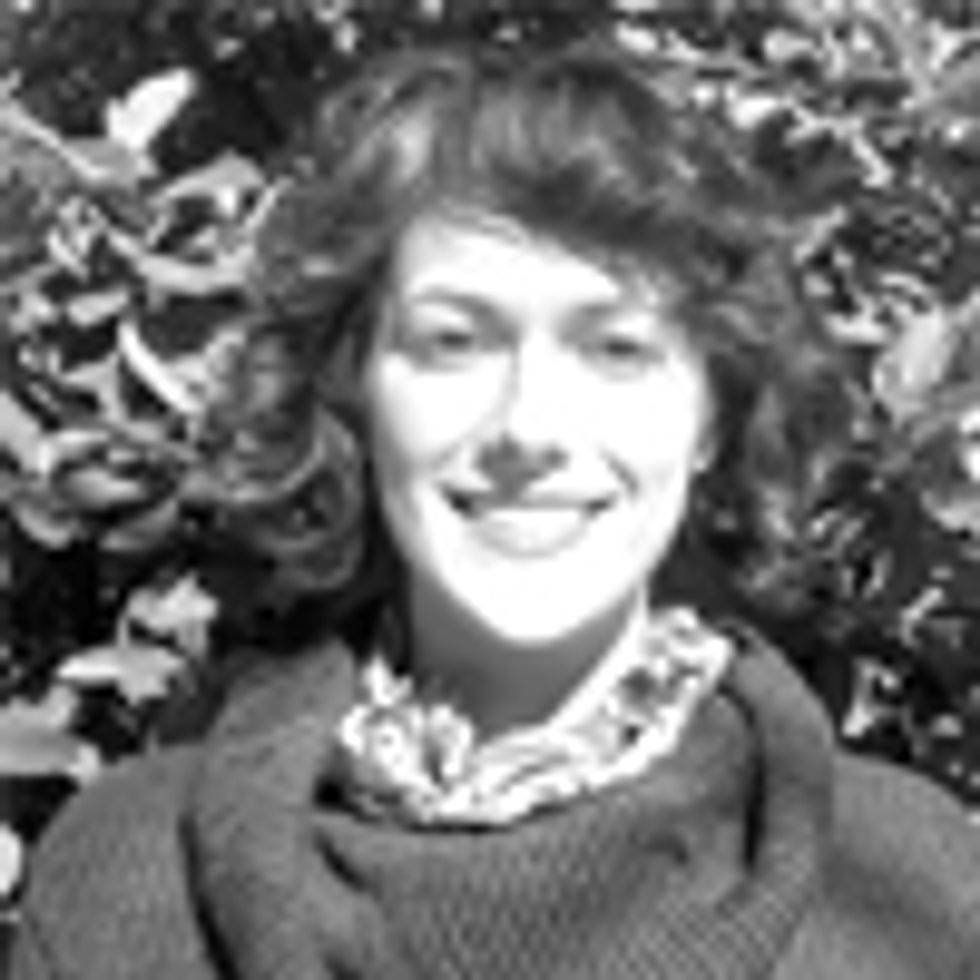 Facebook has been accused of being a facade for free speech as it has been known to censor controversial content. For example, earlier this year, Mark Zuckerberg was called out for practicing censorship when a Facebook ad by CREDO Mobile was pulled for criticizing his financial and political ties to the Keystone XL pipeline. 
The group March Against Monsanto announced yesterday on their Facebook page that Facebook removed an event page promoting a rally in St. Louis, MO, where the biotech giant is headquartered.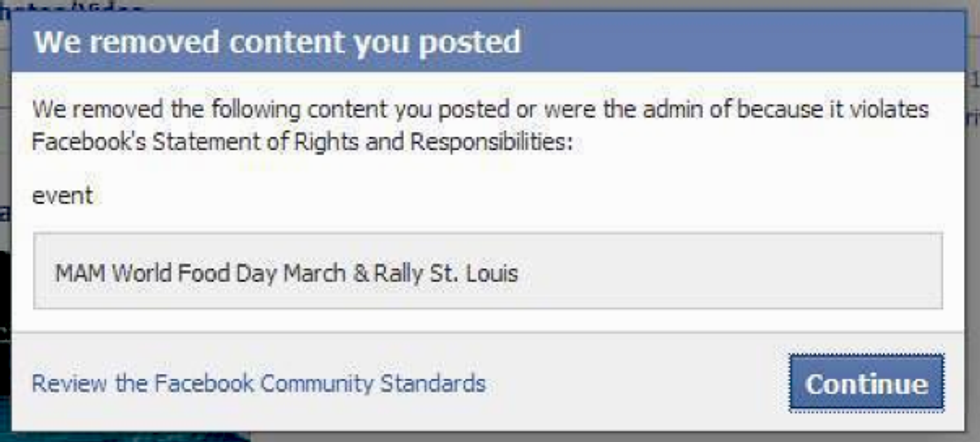 The rally is set to take place on Saturday, Oct. 12, with a broad coalition of regional groups and solidarity activists planning to converge at the company's corporate headquarters. While the event did not contain derogatory or inappropriate content, it was removed for violating Facebook's Statement of Rights and Responsibilities. The group has since created a new event page for the rally.
Back in May, history was made when 2 million people participated in solidarity protests across the globe to raise public awareness of Monsanto's toxic legacy in genetically engineering (GE) the food supply. The protests also aimed to promote sustainable farming while exposing the company's predatory corporate farming and corrupt business practices.
Not only has the outrage over Monsanto driven people to the streets, but it is also driving people to the polls. More than 90 pieces of legislation to label GE ingredients were proposed in at least 26 different states across the U.S. over the past year, with Washington State's Yes on 522 campaign pushing to let voters decide on mandatory GE labeling. The increased consumer demand for labeling is also driving down Monsanto's stock price as it becomes increasingly risky for long term investors.
It's safe to assume that the censorship by the media will continue as critical mass awareness is being reached on the issues that are challenging systemic corruption. But with March Against Monsanto planning more than 600 solidarity events worldwide with an estimated 3.6 million people pledging participation, it is also safe to assume that no amount of censorship is going to keep that awareness from growing.
Visit EcoWatch's GE FOOD page for more related news on this topic.

By Heather Cantino
My heart breaks when I think of the growing assaults on our commons—on our air, our water and our public lands. In southeast Ohio, Wayne National Forest, Ohio's only national forest, has been abused for decades. Extensive logging takes place under false pretenses as "ecological management." The area has been assaulted by "prescribed" burns, which are not even appropriate in eastern forests. ATV trails increasingly riddle the land. Non-native species invade wherever there is a disturbance.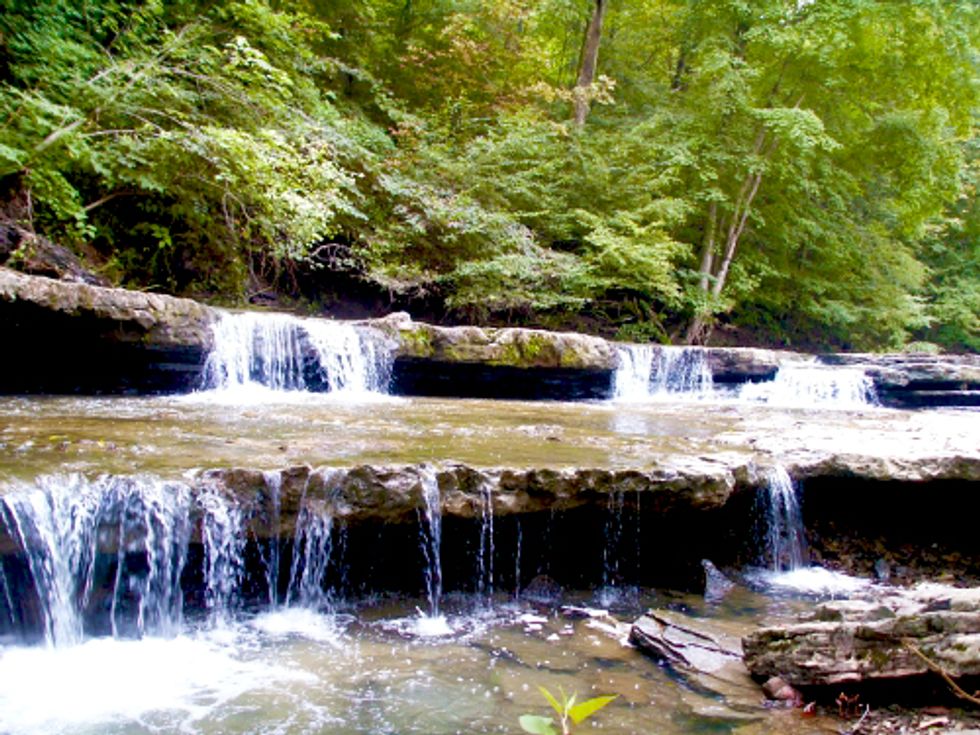 Recently, the Wayne National Forest faced an imminent gas and oil lease sale of more than 3,000 acres, most of it in the Hocking River Valley. Maps of the parcels to be sold revealed all to be riddled with abandoned coalmines. Two cities in the watershed, Nelsonville and Athens, rely on the Hocking River aquifer as their sole-source drinking water supply. The sale would threaten the drinking water of more than 70,000 people. 
Thanks to legal expertise provided by Nathan Johnson of the Buckeye Forest Council and to public alerts by community activists, dozens of formal protests, including letters from local officials and Ohio University, were submitted to the Bureau of Land Management (BLM), the agency in charge of the sales process, in the final week before the Oct. 7, 2011, public comment period deadline. The sale was canceled.
Despite further legal appeals by the Buckeye Forest Council and its state and national allies and by a dozen regional and national environmental groups, as well as thousands of petition signatures, rallies attended by hundreds of people and voluminous research and visits by community members and leaders, Wayne Supervisor Anne Carey concluded that a future lease sale could be conducted without an Environmental Impact Statement (EIS). This decision flew in the face of legal arguments that an EIS was necessary to evaluate risks of deep-shale drilling and high-volume horizontal fracturing. No new sale has been scheduled. 
Our region, long a sacrifice zone, was heavily affected by nineteenth and twentieth century coal mining and is just beginning to recover with an attractive university, healthy tourism and a nationally recognized farmers' market and local food economy. The fate of this newly flourishing community now lies with the BLM and President Obama, putting it in grave danger. 
The BLM's proposed rules for fracking on federal lands will not protect our water supplies from tens of thousands of pounds of undisclosed toxic chemicals, many of them known carcinogens or neurotoxins, used per frack. Casings inevitably leak, and acidic mine water makes well failure likely sooner rather than later. 
Furthermore, Ohio law permits unlimited water withdrawals from public waterways with each frack job uses as much as 10 million gallons of water. It also permits air emissions of volatile organic compounds, including the known carcinogens benzene and toluene, which average 23 tons per well according to the U.S. Environmental Protection Agency. There could be 13 well pads in the Wayne forest in the next three years, each potentially containing 10 wells. Fracking and drilling there would add six million pounds of toxic pollutants to the air, excluding truck carbon dioxide emissions and methane leakage. 
Methane is as much as 105 times more potent a greenhouse gas than carbon dioxide at the 20-year time frame. Methane leakage alone makes fracking for natural gas worse than coal for our climate. Fracking also produces millions of gallons of radioactive toxic waste per well. More than a half billion gallons were injected in Ohio in 2012, more than half from out-of-state. 
National forests are owned by the American people. We must fight to protect what is rightfully ours—the Wayne National Forest and other lands managed by the BLM. 
Fracking destroys water supplies, pollutes air and threatens local food, tourist economies and the climate. Fracking must be banned for the sake of our nation's public, environmental and economic health and for the sake of our communities and our planet's future. Our land and planet are not up for grabs. 
Take action today to tell the BLM and President Obama: Enough is enough. Our government must protect our public lands and our commons from destruction. Ban fracking on public lands now.
Heather Cantino is a board member of Buckeye Forest Council and steering committee member of Athens County Fracking Action Network.
Visit EcoWatch's FRACKING pages for more related news on this topic.
——–
Green building is growing fast in the U.S., and may represent more than half of all commercial and institutional construction as soon as 2016.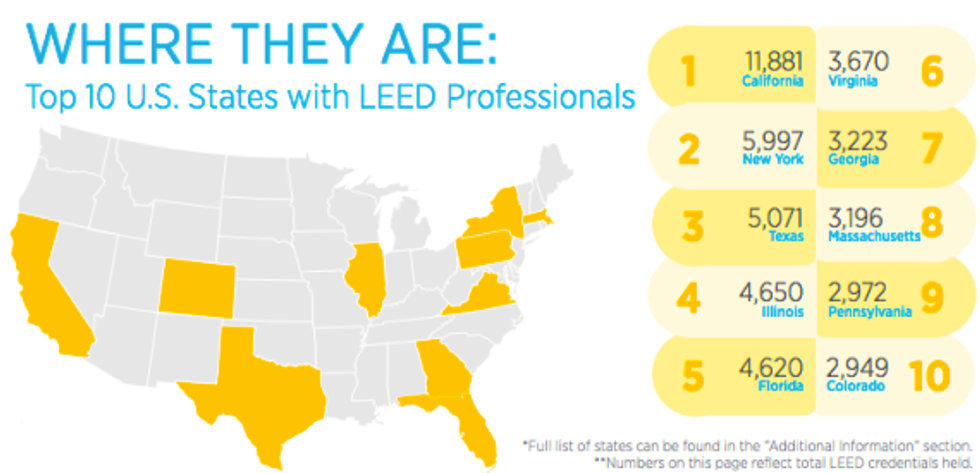 LEED in Motion green professionals graphic via U.S. Green Building Council.
A new report from the U.S. Green Building Council (USGBC), LEED in Motion: People and Progress, details green building's exponential growth and outlines both the value of the industry and its reach into American lives.
The report is the first of three LEED in Motion summaries planned for release in 2013, and it reveals yet another key indicator that sustainability can be as much an economic boost as an environmental one.
Millions Living And Working In Green Buildings
As a snapshot in time, People and Progress finds millions of Americans benefiting from LEED projects. USGBC estimates more than 4.3 million people live and work in LEED-certified buildings every day, while more than 6.2 million people experience LEED projects every day during their daily routine.
Green building, of which LEED properties are a key subset of, represented around 44 percent of all commercial and institutional construction in America across 2012, and that percentage should pass 55 percent as early as 2016.
All this growth means jobs and profits, according to USGBC. Green building could top $140 billion in revenue with 835 million square feet of construction this year, 35 percent of all U.S. construction jobs today are in green building, and industry revenue could top $248 billion by 2016.
While Washington, DC, has long led the U.S. in per-capita LEED certifications, that may be set to change, as California and New York State took the lead with the most LEED professionals and USGBC members. Fitting, considering California's place as the epicenter of America's clean tech market and New York City's success with energy efficiency retrofits.
Commercial Buildings Lead, But Residential Projects On The Upswing
USGBC's findings echo the results of McGraw Hill Construction's Green Retail and Hospitality SmartMarket Report released earlier this year, which estimated more than half of all new retail, restaurant, and hotel construction would be green building projects by 2015, boosting values anywhere from seven percent to 11 percent
Commercial buildings have traditionally led the green building charge, but residential properties are also growing fast. USGBC finds 93,120 bedrooms in 10,174 LEED-certified single-family homes and 1,236 LEED-certified multifamily buildings. Previous market research has predicted residential green building projects could be worth up to $114 billion industry-wide by 2016.
From Novelty To Norm
This growing exposure to green buildings and sustainable design seems like it's starting to move LEED certifications from novel to must-have. "The new LEED in Motion report reflects that incredible cross-section of people—diverse in background, geography and vocation—who are working together to fulfill USGBC's mission of a sustainably built environment within a generation," said Rick Fedrizzi, USGBC CEO.
Indeed, growth rates for green businesses have risen faster than conventional goods in America, and every day brings another U.S. green building first, from the first LEED-certified National Football League stadium to the world's largest net-zero building.
Visit EcoWatch's RENEWABLES pages for more related news on this topic.
——–
Gov. John Kitzhaber (D-OR) signed a bill into law last week, banning commercial production of canola—also known as rapeseed—until 2019 inside the 3 million acre Willamette Valley Protected District, one of the world's pre-eminent vegetable seed producing regions.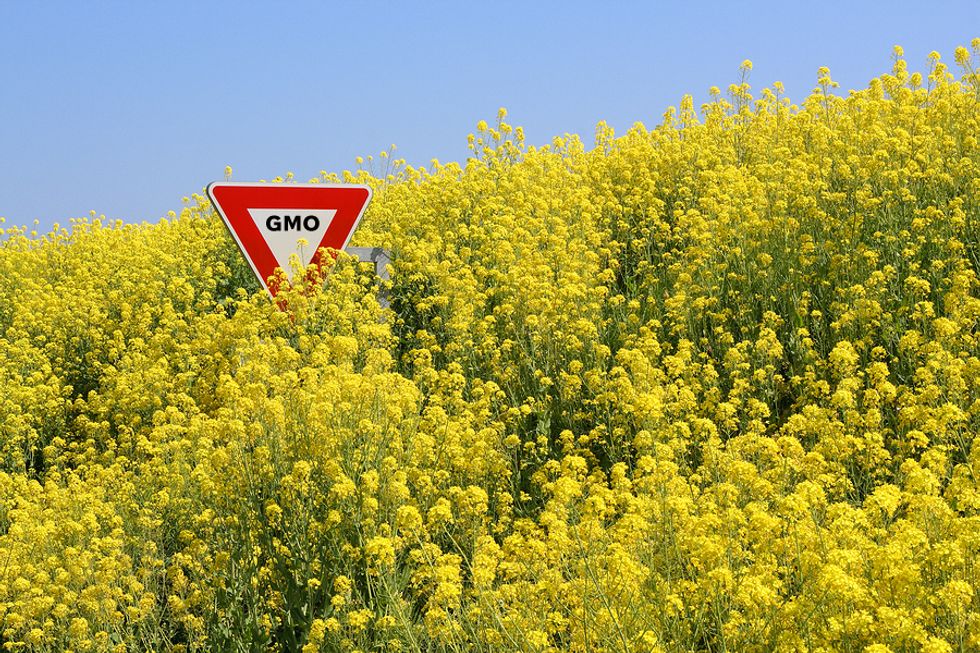 Center for Food Safety (CFS) had sued the Oregon Department of Agriculture after seed and organic vegetable farmers objected to a controversial decision to permit canola production in the Willamette Valley. In court filings, Center for Food Safety argued that canola readily cross-pollinates with brassica specialty seed crops like broccoli, kale and cabbage; spreads plant diseases and pests to brassica vegetable and seed crops; and can contaminate pure lots of vegetable and clover seed, rendering them unsalable in international and local markets.
According to Scientific American, 90 percent of canola is genetically engineered, which contaminates organic and conventional varieties, as well as cross-pollinates with weeds, creating new invasive species problems, as herbicide resistant traits spread to native weed populations.
"Oregon's lawmakers and governor have made the right decision: To protect the valuable industry in the Willamette Valley. The Oregon Department of Agriculture's unlawful action would have allowed dangerous canola planting into the Valley, jeopardizing both Oregon's farmers and environment," said George Kimbrell, senior attorney for Center for Food Safety. "This important agricultural market will now continue to be a revenue center for the state of Oregon and a source of good jobs for Oregonians."
"We applaud Governor Kitzhaber for signing HB 2427 into law. Canola is a very risky crop to introduce due to cross-pollination risk and increased pest and disease pressure on other important regional crops. The Willamette Valley should ultimately be protected for the long term, but this bill provides certainty and protections for the Willamette Valley's valuable specialty seed, fresh market vegetable and organic industries for the next several years, while ensuring future decisions are based on rigorous, peer-reviewed science," said Ivan Maluski, policy director for Friends of Family Farmers.
The new law overturns an unlawful rule adopted by the Oregon Department of Agriculture (ODA) in February 2013 that would have allowed thousands of acres of industrial canola to be planted over the next decade in a region where production of the plant for its seed has long been banned. The Oregon Department of Agriculture attempted in August 2012 to open the valley to widespread canola planting despite overwhelming public opposition. Center for Food Safety and Friends of Family Farmers, on behalf of individual growers, challenged ODA's original temporary rule, which would have allowed canola planting in the fall of 2012. The Oregon Court of appeals halted that rule-making as unlawful. Because of this successful challenge, no planting of canola has been allowed in the Willamette Valley.
ODA did not give up, again proposing planting this past spring. Thus on April 25, Center for Food Safety filed another lawsuit to halt ODA's rule to allow canola in the Willamette Valley on behalf of Friends of Family Farmers, Center for Food Safety, Universal Seed and Wild Garden Seed.
"Working closely with the farmers and allies, we were able to act fast to prevent ODA's disastrous decision from taking effect. Our court case prevented any canola from being planted, allowing time for our legislative strategy to work. Fortunately, this new law will trump the agency's unlawful rule that would have allowed planting. This valuable industry is safe from the threat of canola," added Kimbrell.
Visit EcoWatch's GE FOOD pages for more related news on this topic.
——–
By Emma Hughes
Today, anti-fracking protestors from Reclaim the Power have targeted Cuadrilla at locations across the United Kingdom, shutting down their headquarters in Lichfield, their PR company in London and the Balcombe drill site. Campaigners condemned violent policing at the gates of the drill site, where police charged, shoved and kettled a group that included children, people in wheelchairs, pensioners, journalists and Member of Parliament (MP) Caroline Lucas.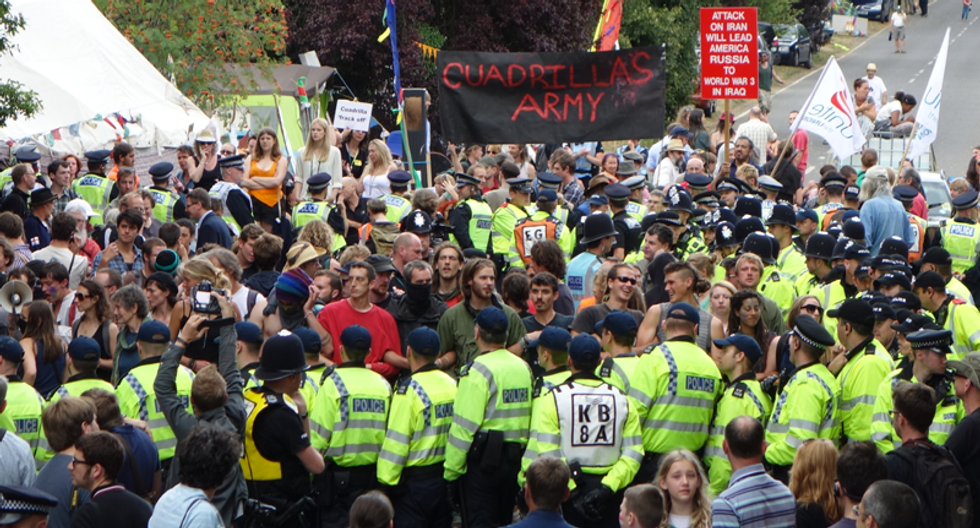 "This an outrageously aggressive response to a day of principled civil disobedience," said protestor Ewa Jasiewicz, who was at the kettle. "All of our actions have safety, dignity and respect at their core. Cuadrilla and the government were desperate to discredit fracking opponents. We offered them no aggression, so they are creating it themselves."
Actions began at 8 a.m., when the central London headquarters of Bell Pottinger, the PR company behind Cuadrilla's controversial fracking operation in Sussex, were blocked by six activists using superglue and reinforced arm tubes. Another activist climbed the building and unfurled a banner reading: BELL POTTINGER—FRACKING LIARS. The campaigners used a sound system to play an undercover recording in which a Bell Pottinger spin doctor admits the company's pro-fracking PR offensive "sounds like utter f###ing bulls###."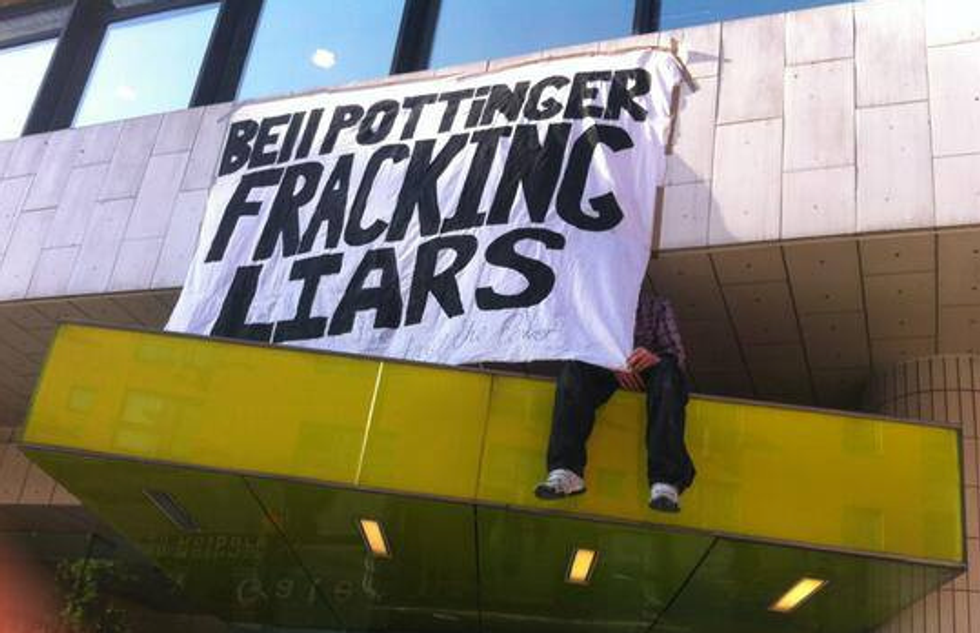 "Bell Pottinger has been responsible for a sustained campaign of corporate misinformation, but they were caught out by a secret recording that shows they don't even believe their own spin," said Kerry Fenton of Richmond, who superglued herself to the Bell Pottinger headquarters. "This morning we're stopping their staff from reaching their desks in the hope that for one day at least Bell Pottinger won't be able to mislead the British public about fracking. In truth it's polluting, expensive and dangerous."
By 9 a.m., 20 protestors had shut down Cuadrilla's headquarters in Lichfield blockading it with their bodies. Three people got inside and held a floor of the building by using U-locks to occupy eight work stations. The entire floor was cleared of staff.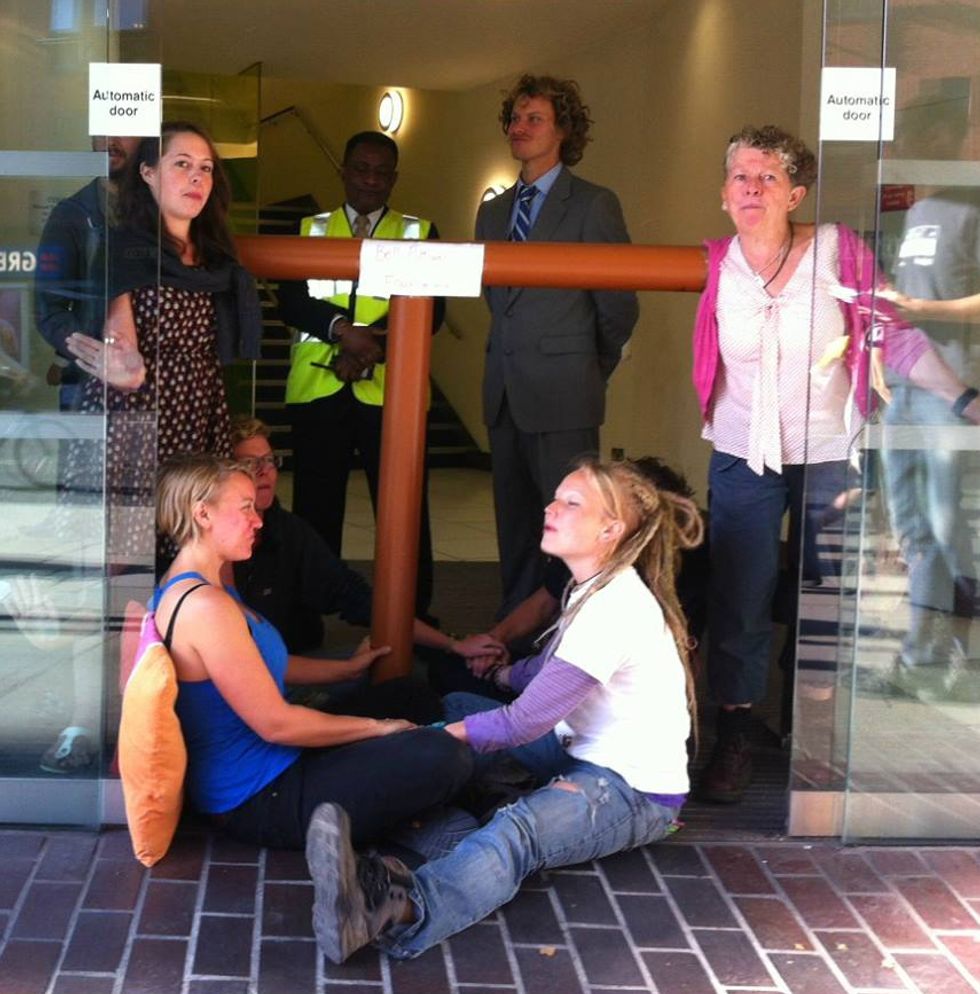 "Cuadrilla have imposed their dirty energy on the community of Balcombe, and so we have brought our camp from Balcombe to their headquarters," said Debby Petersen, who is taking part in the action. "We need to reclaim our energy system from the hands of corporations that will frack our countryside, crash our climate targets and send fuel bills through the roof."
Twenty minutes later, activists placed a wind turbine blade on the roof of the constituency office of Balcombe MP and Cabinet member Francis Maude. Maude was targeted for his pro-fracking views. He appointed Cuadrilla chairman John Browne as an unelected member of the cabinet office in 2010.
At 10:25 a.m., five activists, three of whom are disabled, blocked the main gate to Cuadrilla's drill site at Balcombe using U-locks, superglue and a wheelchair. They were surrounded by another blockading line, and a larger group of activists blocked the surrounding road. The action was organized by Disabled People Against the Cuts.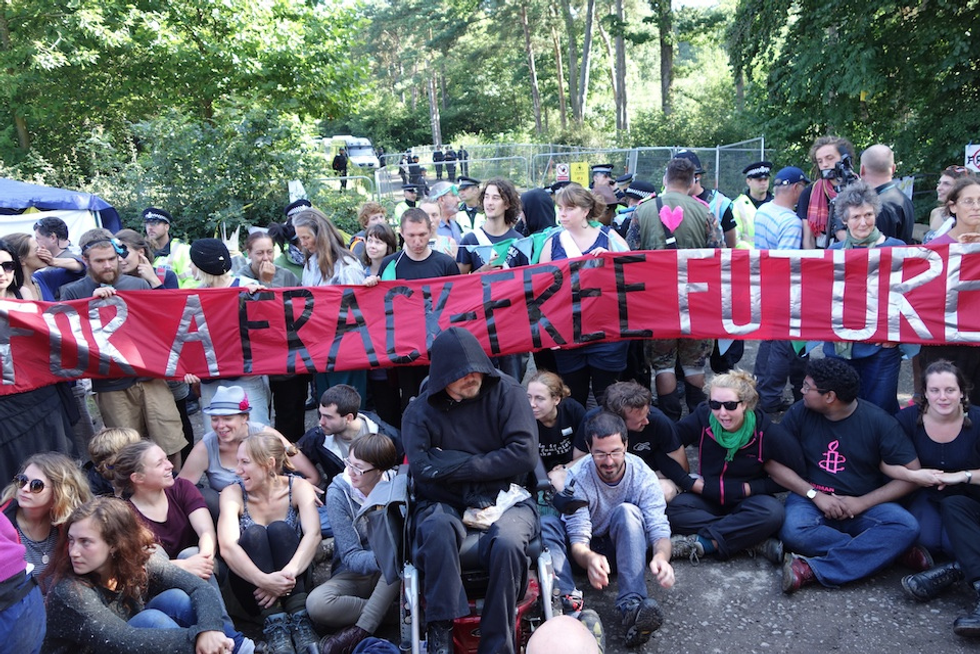 Meanwhile, a double-decker bus with children from the camp toured the area with the slogan "Don't Frack with Our Future" emblazoned on the side of the vehicle.
The campaigners encouraged supporters to flood Cuadrilla's inquiries phone line with calls "letting them know that if they try and frack in our towns we'll stand up to them." This is just one day of action taken as part of the growing UK anti-fracking movement.
"We are standing with the community rejecting the government's energy policy which is devastating many different communities in many different ways," said Andy Greene from Disabled People Against the Cuts. "This policy is driving many poor and disabled people into fuel poverty. It punishes them for the mistakes of others and gives the energy companies a free hand on the tiller of public money."
At the march for a Frack Free Future, an estimated two thousand people marched to the drill site in Balcombe.
"Because we have here a travesty of democracy and we've tried every democratic path to use, the only choice we have left is direct action," said Balcombe resident Douglas Wragg, earlier in the week. "I've been living here for 20 years and I would never have imagined myself being involved in protest. But you either lie down and let Cuadrilla ride roughshod over you, or take direct action."
Visit EcoWatch's FRACKING pages for more related news on this topic.
——–
By Steve Horn
Warren Buffett—the fourth richest man on the planet and major campaign contributor to President Barack Obama in 2008 and 2012—may soon get a whole lot richer.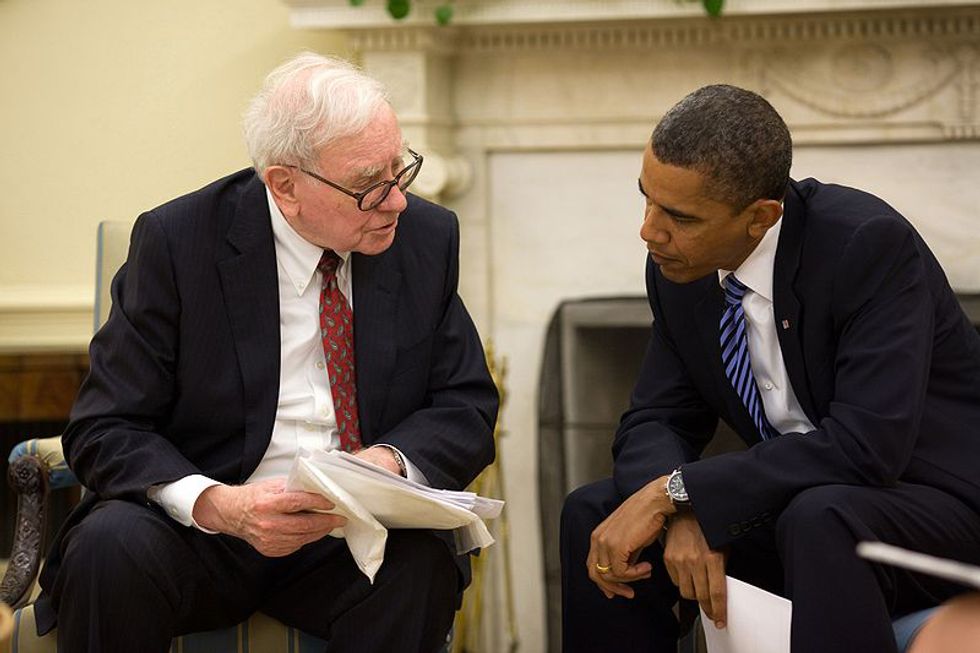 That's because he just bought more than half a billion bucks worth of Suncor Energy stock: $524 million in the second quarter of 2013, to be precise, according to Securities and Exchange Commission filings. Suncor is a major producer and marketer of tar sands via its wholly owned subsidary Petro-Canada—formerly Sunoco—and this latest development follows a trend of Buffett enriching himself through dirty investments and deal-making. 
So far in 2013, Suncor—formerly Sun Oil Company—has produced 328,000 barrels per day of tar sands crude.
Though he receives far less negative press than the Koch Brothers, Buffett's no deep green ecologist. Not in the slightest. 
Referred to as one of 17 "Climate Killers" by Rolling Stone's Tim Dickinson in a January 2010 story, Buffett owns the behemoth holding company, Berkshire Hathway. It's through Berkshire that he's making a killing—while simultaneously killing the ecosystem—through one of its most profitable wholly-owned assets: Burlington Northern Santa Fe (BNSF).
Buffett purchased BNSF for $26 billion and was "the largest acquisition of Buffett's storied career," Dickinson wrote.
BNSF hauls around frac sand for the controversial horizontal oil and gas drilling process known as "fracking." The rail company also moves fracked oil from North Dakota's Bakken Shale basin, tar sands logistical equipment and tar sands crude itself and tons of coal. And not only does Buffett's BNSF haul around ungodly amounts of coal, he actually owns coal-burning utility companies, too.
"BNSF is the nation's top hauler of coal, shipping some 300 million tons a year. That's enough to light up 10 percent of the nation's homes—many of which are powered by another Berkshire subsidiary, MidAmerican Energy," Dickinson explained. 
Beyond MidAmerican Energy, Buffett also owns the coal-burning PacifiCorp and his BNSF freight trains are largely responsible for the coal export boom unfolding in the northwest corridor of the U.S.
"PacifiCorp ... owns the most coal plants in the West and recently unveiled a long-term energy plan that did not include a single wind project over the next ten years," explained a recent blog post written by the Sierra Club. "And Warren Buffett is still involved with one of the biggest coal-burning schemes of all—ongoing plans to export coal ... to ... Asia." 
"Buffett's BNSF Railway would be the primary transporter of that coal, and the company has tried to get the coal export terminals approved over the objections of thousands of activists across the Pacific Northwest."
And as his slam dunk, Buffett also has plans to convert BNSF's freight trains to utilize fracked shale gas. He then plans to use those same shale gas-powered trains to transport fracked shale oil from North Dakota—five percent of BNSF's total shipments and 190,000 cars per week—a win-win for Buffett and a lose-lose for the ecosystem and the climate. 
"We have a couple locomotives we're experimenting with this year on it. The railroads are definitely experimenting with converting to natural gas," he told CNBC's Jim Cramer during an interview in March. "[Y]ou've got to look at converting any kind of an engine to natural gas."
It's quite the list of "dirty deeds" by the man coined the "Oracle of Omaha." And relative to his überwealth—to cue up the AC/DC—they're "done dirt cheap."
Visit EcoWatch's TAR SANDS, COAL and FRACKING pages for more related news on this topic.
——–
By Alvin Compaan
When most Americans think about renewable energy, the Rust Belt state of Ohio might not be the first place that springs to mind. But Ohio's claim to be at "The Heart of It All" holds true when it comes to wind and solar manufacturing.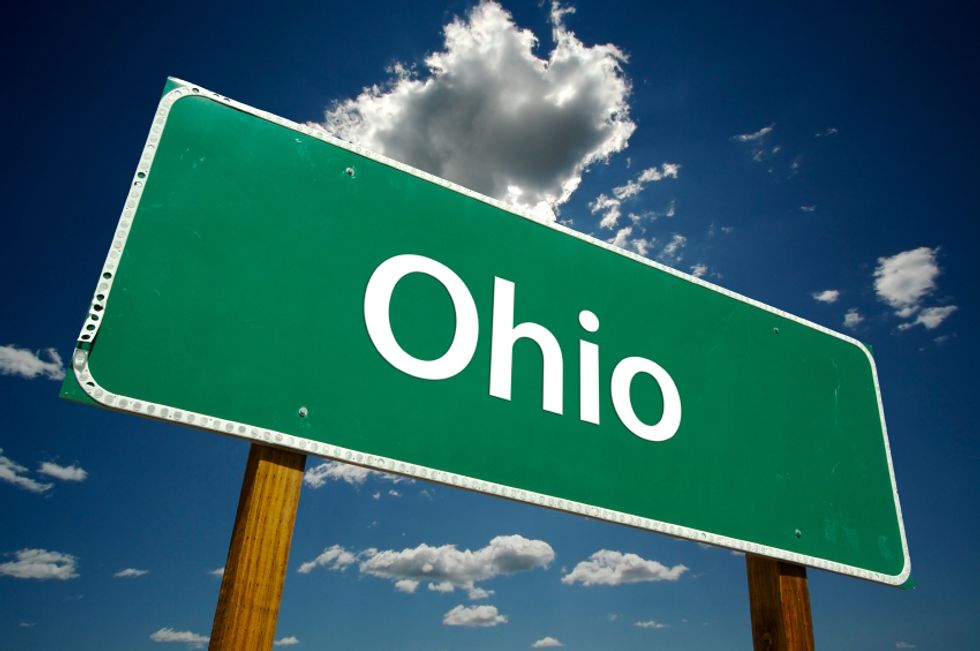 Ohio's aptitude for manufacturing innovation has put many of our small and medium size companies on the map as key suppliers of components to the solar and wind energy industries.
The origins of the photovoltaic (PV) manufacturing boom now underway in Northwest Ohio can be found in the region's traditional industrial strengths in glass handling and manufacturing. In 1987, I started a PV research and development program at the University of Toledo that has played a key role in the region's transformation into a hub for solar innovation. First Solar was founded in Toledo, OH, as Solar Cells Inc. just a few years later and has since grown into a global leader in thin film PV.
Ohioans support our growing clean energy industry, and that support is reflected in our state's policies. In 2008, state lawmakers came together in near unanimous fashion to enact Ohio's bipartisan Advanced Energy Portfolio Standard (AEPS), which includes a requirement that utilities provide 12.5 percent of their electricity from renewable energy sources by 2025.
Why I Support Renewable Energy in Ohio
Like for many people from my generation, it was the oil crises of the 1970's that first sparked my interest in renewable energy. I soon became active in the Union of Concerned Scientists to advocate for clean energy solutions.
A firm believer in the value of renewables, I have applied what I've learned as a scientific researcher in my personal life. In 1998, my wife, son, brother-in-law, and I installed a First Solar PV system that provides nearly all of the electricity we need to power our home and charge the batteries of our now fully electric 1982 GMC S-15 pickup truck, which covers 20 miles of commuting daily. My family now purchases less than $10 worth of electricity per month from First Energy, our local utility.
We were recognized for this project with the Governor's Award for Excellence in Energy in 2005. I was also appointed to the Public Benefits Advisory Board, which works to ensure affordable access to energy for low-income households.
Defending Ohio's Advanced Energy Portfolio Standard
I believe that democracy thrives when sound science informs sound decision making, and have worked closely with state policymakers to support Ohio's AEPS. I have provided testimony on the economic and environmental benefits of renewable energy, most recently in the form of an open statement signed by more than two dozen of my colleagues and shared with members of the Ohio Senate Public Utilities Committee.
I am inspired by the great success of Ohio's AEPS in a state that depends heavily on coal for electricity generation (over 80 percent) and is therefore one of the states with the heaviest pollution footprints due to electricity generation.
Ohio ranks in fourth in the nation for wind energy jobs and is among the top 10 states for most solar jobs. I am inspired by the success of renewable electricity standards now in place in Ohio and 28 other states, plus the District of Columbia. But Ohio is still dependent on coal for nearly 80 percent of our electricity, making our state one of the worst for toxic air pollution and carbon emissions. Our clean energy policies must be not only maintained, but ultimately strengthened and innovative news solutions enacted.
I encourage my colleagues to join me and academic experts from across the Buckeye State as we put our passion and expertise to work supporting Ohio's AEPS.
Visit EcoWatch's RENEWABLES pages for more related news on this topic.
——–