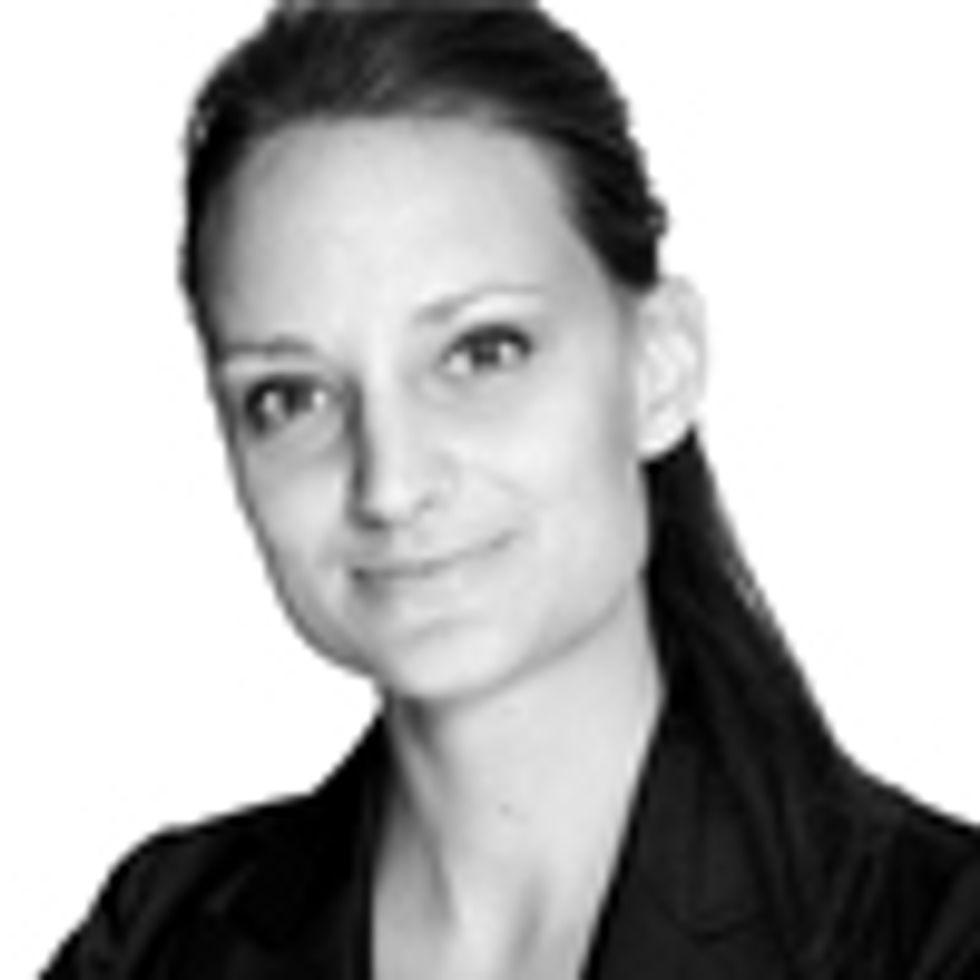 Sustainable fishing farms in Ghana, air-cleaning carpets and software that operate trains to save on energy. These are just some of the surprising headlines from our case study Sustainia100 that EcoWatch was among the first to report on last week.
Over the last six months, we have researched more than 900 innovations, technologies and projects from more than 70 countries on nearly all continents. Why? To pinpoint where and how innovations are being developed, deployed and put to scale. This will enable companies and consumers to get in on the abundant opportunities sustainability has in store for us.
[blackoutgallery id="338538"]
The released study covers new efforts to turn the fashion and food industries, buildings and transportation systems more efficient and sustainable. And the result is clear: The global markets are currently witnessing a growing diversity in sustainability innovations, which is providing businesses with new market opportunities. From intelligent window glass to big data services monitoring water leaks, sustainable innovation is impacting markets and industries at an incredible pace these years.
When you research your way through this many innovations—developments and popular measures become apparent. Right now, one thing is dominating the green innovation in the market: the notion of a circular economy.
Ashes to ashes—dust to dust
These years, more and more companies are going in circles. And I mean that in a good way. The Sustainia100 study documents how corporations across industries are joining the circular economy by deploying measures to close production loops. A high amount of new products are designed for reuse, recycling, upcycling or even complete biodegradation in order to minimize waste. The end goal is to close the life-cycle of a product by using waste or end-of-use material as resource for new production.
[blackoutgallery id="339031"]
One example is Italian company Bio-on that is replacing petroleum-based plastics with 100 percent biodegradable plastic made from agricultural waste. Made from the byproducts of sugar beet and cane production, this new material is a groundbreaking way to fight the plastic pollution of our oceans and landfills. Another example is Atlantic Leather that is using leftovers from fish-production. Yes, the skin from salmons and cods, which are normally thought of as not valuable, is used for beautiful bags, shoes and jackets. Prada, Nike and Dior are among the loyal customer base.
Return systems: A new business model in itself
A cornerstone in the circular economy is effective return systems that secure used materials and components for recycling. These systems appear in many different shapes in the Sustainia100, but have a common goal of minimizing waste and turning it into a valuable resource to a company. Across the U.S., a novel recycling system is being spread: An eco-ATM. Just like normal ATMs, you go there to get money. But unlike normal ATMs, this machine does not take credit cards. It takes your old tech devices instead. The ecoATMs are put in place across the states, taking old device and compensating the donors in cash. Another example of a very successful return system is I:CO that has created an innovative take-back system for your used jeans, sweaters and footwear. They are deployed in 54 countries and receive 700 tons of used clothing—daily! This material is sorted into 350 different categories that are re-used in the production of new materials, or re-designed as new clothing item. Again, the customer are rewarded with cash for their returned clothes. And I:CO gets a hold of cheap materials that they can re-use. It's a clear win-win. 
[blackoutgallery id="338776"]
Fashion has an eye out for circles
Trailblazing innovations have been developing the circular economy over the last decades making recycling and waste-reduction easier to deploy and even a profitable part of the business. But not only are the innovations becoming better and smarter, they are also broadening their impact.
Over the last years, we have seen how the circular mindset is being taken up by increasingly more industries. An interesting development here is that solutions for the circular economy are seen outside the expected sectors such as food and waste management. Over the last three years of mapping innovation for the Sustainia100 studies, we have been surprised to see especially one industry showing a new appetite for the circular mindset: The fashion industry.
[blackoutgallery id="339264"]
With a long history of troubling issues from workers' right to polluting productions, this industry has a long way to go. However, the first steps are being taken these years. Abundant innovations are now providing the materials, methods and technologies necessary to set new standards throughout the supply chains. 
In Holland, Dutch company Mud Jeans has made a business out of leasing jeans and other clothing. The service provides customers the option of keeping, swapping or returning them after use for recycling, however, MUD keeps the ownership of the materials. And in the U.S., denim company Levi's has along with its suppliers created a water recycling system saving millions of liters by reducing the amount of fresh water used in the finishing process.
Huge savings, new markets, new jobs
In Europe, projections have been made on the potential of circular economy. And the results are interesting. Not just from a sustainability point of view, but also financially.
[blackoutgallery id="339143"]
An advanced circular economy could generate around $700 billion in materials savings each year in the EU. The savings potential is especially prominent in the fast consumer goods industries, where circularity could yield material a saving of 21.9 percent per year. Building out this industry of circularity has a potential of creating 400,000 jobs in the European Union alone.
Just think how many jobs that would translate to on the U.S. market. This is why we must start thinking in circles across countries and markets.
EcoWatch's editor Brandon Baker wrote a six-part series on Sustainia100. Here are parts one, two, three, four, five and six.
EcoWatch Daily Newsletter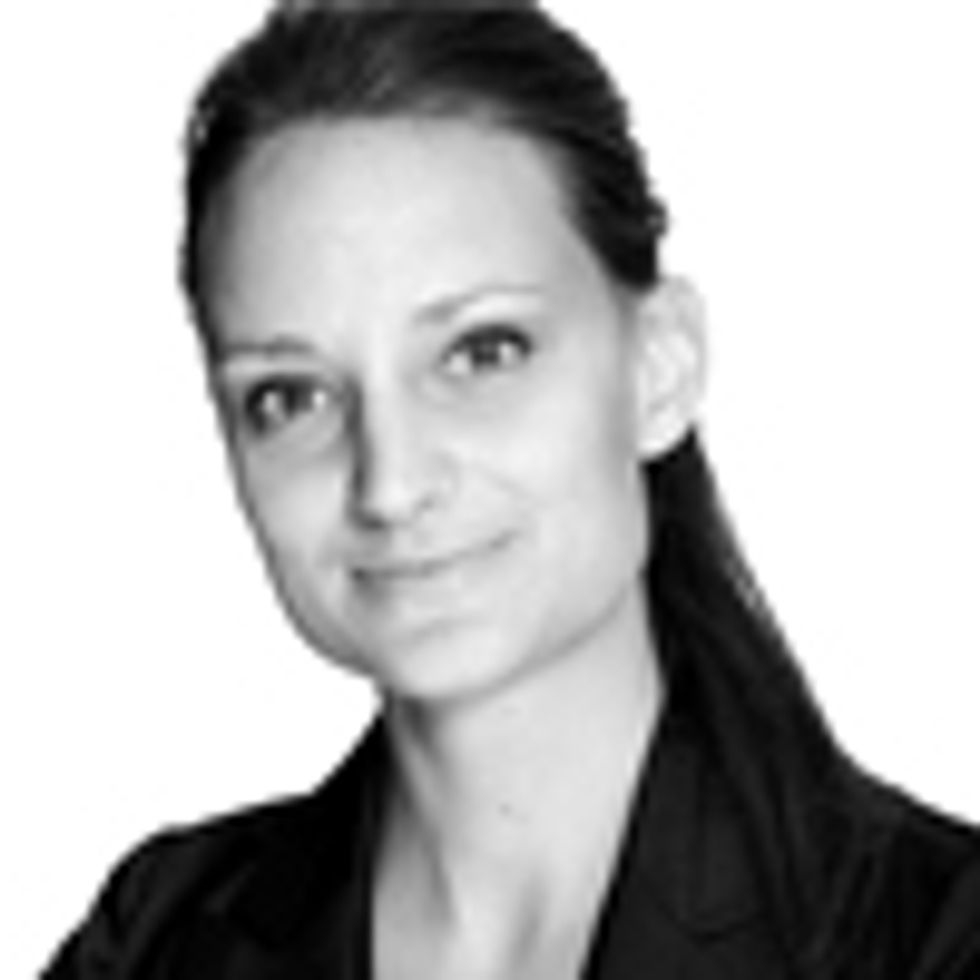 Imagine this.
You are in a not so distant future. From where you are sitting on your couch, your life looks the same. But at a closer look, things have changed a bit. First of all, the couch is not exactly yours. You rent it from a furniture company until you're ready for an update.
Thinking of it, many of my machines and utilities are rented—or borrowed. Owning stuff only drags you down. You would much rather borrow, as you can change your couch or your wardrobe as often as you like without it being shown on your wallet.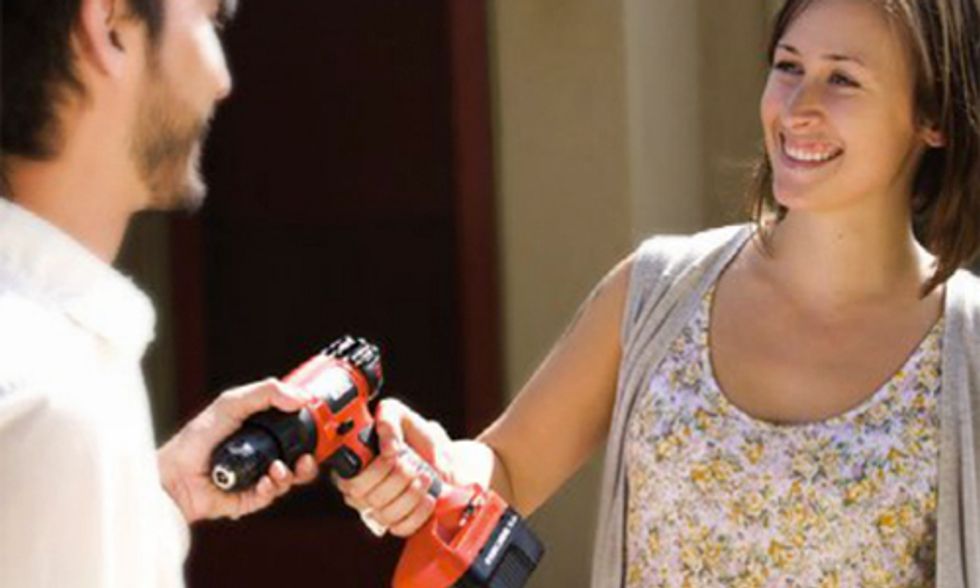 Lately though, you have also started fixing things yourself. As part of a growing online community, you have access to all sorts of repair-manuals that makes it quick and easy to fix the record player or change the smart phone screen. And when you need that power drill you only use once a year you borrow it through another online community service of which you have membership. Here you can borrow stuff from your neighbors—saves on the budget as well as space.  
You don't shop much. As you are part of a local food service, you receive a wooden box of produce from local farms every week. This guarantees you fresh produce with as little transportation as possible. Every Thursday, you eat a festive dinner in your neighborhood, where local members of the service get together and cook meals with leftover food before it goes bad. When you do shop, a sensor-based app on your mobile tells you what is in your fridge. This way you use what you got and buy only what you need. The app also suggests recipes with the supplies in your fridge. A lifesaver in that inspiration-dry shopping hour after a long workday.  
Speaking of work, when you rush out the door in the morning, a driver-less car pulls up at your front door at a scheduled hour and drops you off near the office. It continues straight to the next pick-up saving you the hassle of parking. The best thing about this service though is the priority lanes that guarantee you to glide through traffic at any given hour.
And this is where you can open your eyes and stop imagining. None of these descriptions are science fiction or make believe. Every single part of this resource-friendly scenario is readily available and already happening around us.
Three trends not to miss
The extraordinary solutions that have been shooting up over the last decade are not just minimizing our waste, but also viewing it as a resource with several lives. We are seeing innovation rapidly creating opportunities that we thought impossible years ago. Just think of the possibilities the 3D printer is presenting. Print the things you need instead of buying 30 plugs, when you only need one. Collectively, these solutions have inspired governments and cities to start dreaming of a low waste society. Some even dream of a zero waste society. And since we have the tools, why not?
In order for any city or nation to achieve this vision, three mega-trends in the waste and resource area have to not only scale, but also merge. First, is the way we design our products. We have to become better at creating products for recycling. This means designing devices so parts can easily be taken out and replaced. Often only one or two components are broken, but we throw out the entire device. Everyone who cracked a smart phone screen and ended up with a new model knows what I'm talking about.
We must get in the mindset of not throwing out entire devices, when only a few percent are damaged. We are seeing this trend gain grounds as companies successfully reshape a business model, where returned devices are used fully as production resources, thereby saving on budgets.  
This makes way for the next trend: Supporting, designing and enhancing return systems. They do exist today, but moving forward it should be easier for citizens and corporations to return used devices or the parts of a broken device that are still in good shape. We need to see user-friendly recycling initiatives on more and more services and products. Not just to minimize trash, but also to prolong the life of valuable materials that in time will be exhausted. Imagine if we didn't throw away our IKEA furniture every time we moved or they broke but could return it to the nearest store that then recycled and reused the materials.
The final trend is the sharing economy. The concept of renting and sharing is spreading from the private sphere into the corporate, where it saves on budgets and limits full-scale investments. This sharing economy is creating new and stronger relations between citizens, communities, corporations and public services where everyone benefits from an optimal utilization of resources.
Imagine, for example, that you could buy annual memberships at your favorite clothing store, which allowed you to borrow x number of items a year instead of buying-to-own and over the years stocking up on items you never wear. More people could enjoy each garment, you saved money and the company was guaranteed a fixed revenue stream.
Who is first to go zero waste?
These trends are all in their early stage. It takes a targeted effort to not only grow them, but also start to merge the ideas of design for reuse, gearing systems to value waste as a resource and, on top of this, developing a mentality that is open to sharing the resources, devices, machines, etc. Nevertheless, there lies a new reality in the intersection of the three, where waste will become resources and a means to sustain our daily living.  
There are plenty of benefits in pursuing the implementation and growth of the three trends. As a result, more and more cities and nations are accompanying their low-carbon policies with waste-free initiatives. One of them is my native country of Denmark that has released a roadmap for how to become waste-free. There is hesitation in putting a final year on the achievement, but the milestones are articulated. By 2022, 50 percent of the trash produced in private Danish homes must be recycled. In addition, Scotland, Holland and parts of the U.S. are putting impressive waste management plans in place.
These are necessary, but also realistic, plans. However, they will only succeed if we manage to inspire communities to act and not force new initiatives down their throats. The key to success no doubt lies in creating an inspiring vision we all want to follow. In other words, the first nation to go zero waste will be the one that excites its citizens and corporations, and makes them confident that a zero waste future will be convenient, inspiring and fun.
Be inspired by concrete solutions that will take us to a sharing economy in the Sustainia100, such as Neighborgoods and Real-Time ridesharing app, and by solutions that empower communities to repair broken items, such as iFixit and Clothes Swapping Parties.
——–
YOU ALSO MIGHT LIKE
Beyond 'Reduce, Reuse, Recycle' to a World Without Waste
'Just Eat It': Documentary Explores Food Waste From Farm to Fridge
——–
AdamRadosavljevic / Getty Images
A good backup generator can help you keep your home running smoothly, even in the event of a major power outage. And, when you choose a solar generator, you can power your home using clean, renewable energy from the sun. By contrast, gas and diesel generators burn fossil fuels, and are extremely loud and spew harmful emissions into the atmosphere. Here are the best solar power generators available today that can provide a cleaner alternative for home generators.
Our Picks for the Top Solar Generators
Each product featured here has been independently selected by the writer. You can learn more about our review methodology here. If you make a purchase using the links included, we may earn commission.
How We Reviewed the Best Solar Generators
There are a number of factors we considered when choosing which solar power generators to recommend, including:
Battery capacity. Battery storage capacity is an important ranking factor. A greater battery capacity means the generator can store more energy, which ultimately means it will last longer without requiring a recharge. This is measured in watt-hours (Wh).
Power output. When your generator is up and running, it will put out a certain amount of energy, measured in watts. It's important to select a generator that offers enough watts for you to power your essential home appliances.
Inverter rating. The inverter is a critical part of any backup power generator. Basically, this is the component that turns solar energy into AC (alternating current) electricity. Inverter rating, along with battery capacity, determine how much power you can get from your home backup generator.
Expandability. In order for your backup generator to function, you'll need some way of charging it. And if you plan to rely on solar energy, that means using solar panels. Expandability means that you can add solar panels to your generator as needed, making it easier to absorb more sunlight for energy.
Number of outlets. How many devices or appliances do you need to charge? The functionality of your backup generator will be determined by how many outlets or ports are available.
Price. Of course, as you look for the best home backup generator, one of the most crucial considerations of all is your budget. We've sought to emphasize generators that offer maximum value.
Based on these criteria, we've determined the solar backup generators that offer the most consumer value.Check out our complete list of recommendations below. You can also read our complete review of the best solar energy companies for rooftop home solar systems.
The Best Solar Energy Generators
How Does a Solar Generator Work?
Solar generators capture energy from the sun using photovoltaic solar panels, and store it in a built-in battery. Note that in order to absorb the sun's energy, your portable generator will need solar panels. These are typically sold separately, or as a package with the unit, so you'll need to factor in this additional cost. Solar panels contain solar cells, which are typically made of monocrystalline or polycrystalline silicone that acts as a semiconductor.
Once the sun's energy is stored in the battery, it is converted into AC energy. This happens via a component known as an inverter. AC power is required for most of your household appliances, as well as for charging devices like your phone, laptop, or tablet that normally require a wall charger or AC outlet.
Can a Solar Generator Power My Whole House?
Generally speaking, a rechargeable solar generator won't be able to power your entire house if you lose power. With that said, even a smaller generator can be used to power key devices or appliances, sometimes for days at a time depending on its power consumption. For instance, you can keep your refrigerator up and running, and/or ensure plenty of sustained use for medical devices, like CPAP machines.
With an especially robust generator, you may also be able to connect to core circuits, running multiple appliances at one time.
So, while having an emergency power supply from a solar generator may not mean that you can go about your life just like you would normally, you can at least keep the lights on at home, run your air conditioner, or ensure your perishable food items remain fresh until your electricity comes back on.
What are the Benefits of a Solar Generator?
There are a number of advantages you can anticipate from an emergency generator, especially when you choose to go solar. Consider:
You can minimize the disruption of a power outage.
Again, inclement weather can cause power outages that last for hours, sometimes even days. During that time, you can use a backup generator to keep your essential appliances and devices up and running. This level of preparedness can offer ample peace of mind.
Solar generators offer a clean alternative to other energy sources.
Most generators are powered by fossil fuels, which means they emit a lot of noxious emissions. If you want a clean power source and a minimal environmental footprint, these solar solutions are just the ticket. They are also much quieter than traditional gas or diesel generators.
They can be very cost-effective in the long run.
While the initial purchase price of a solar generator may seem steep, keep in mind that sunlight is free. You don't have to worry about buying fuel or any additional expenses associated with your solar unit.
Find the Solar Generator That's Best for You
Disaster preparedness begins by identifying a reliable power source, and if you want that power source to be clean and renewable, solar generators are ideal. Take a moment to explore the options and find the generator that's right for you.
Josh Hurst is a journalist, critic, and essayist. He lives in Knoxville, TN, with his wife and three sons. He covers natural health, nutrition, supplements, and clean energy. His writing has appeared in Health, Shape, and Remedy Review.