In addition to previous research on the direct impacts of pesticides on pollinators and other beneficials, a recent study published by Dutch scientists establishes an additional indirect link between neonicotinoid use and insect-eating birds. The report, which came out on Wednesday, provides evidence that neonicotinoids, a class of systemic pesticides, are indirectly hurting larger creatures by reducing insect prey populations such as mosquitoes and beetles.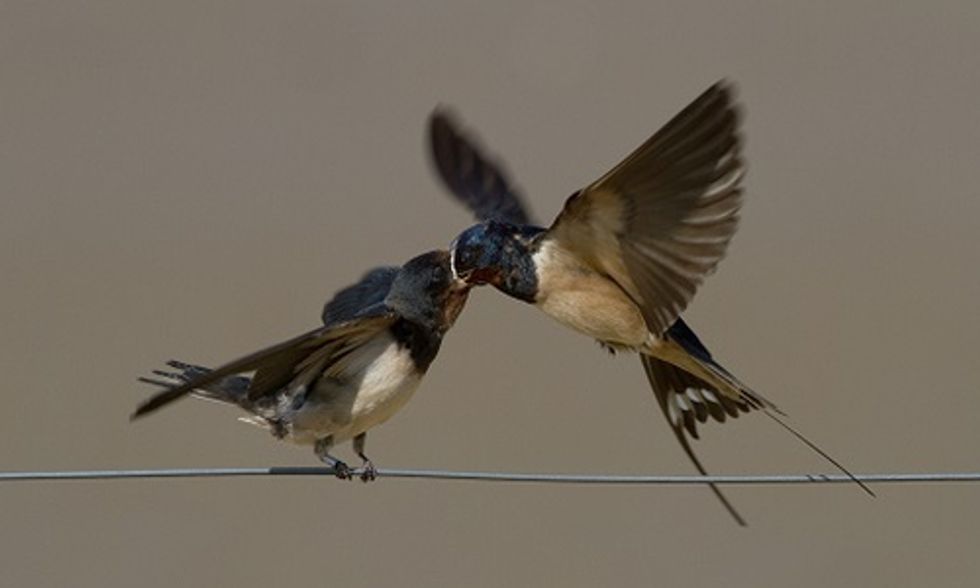 Researchers found that in certain areas of the Netherlands where water is contaminated with high concentrations of imidacloprid, a commonly used neonicotinoid, bird populations tend to decline by an average of 3.5 percent every year. Further analysis found that this spatial pattern of decline appeared only after the introduction of imidacloprid to the Netherlands in the mid-1990s, even after correcting for land-use changes that have been known to affect bird populations in farmland.
"To our surprise we did find a very strong effect on birds", said lead author of the study, Caspar Hallmann, a Ph.D. student from Radboud University in the Netherlands, to Reuters. In fact, according to the study, which was published in the journal Nature, nine of 15 bird species studied only eat insects and all feed insects to their young. Hallmann added, "We cannot say this is proof (that the pesticide causes the decline in bird numbers) but we cannot explain the… decline of birds by any other factors." The study also looked into other possible causes like pollution. 
Bayer CropScience issued a speedy response expressing disagreement with the study findings. The company writes that the study did not "demonstrate that there is a causal link between the use of neonicotinoids and the development of bird populations in Europe." The company went on to say that neonicotinoids "have gone through an extensive risk assessment which has shown that they are safe to the environment when used responsibly according to the label instructions." The company, along with Syngenta, has been accused of forestalling attempts to ban neonicotinoids via the proposal of bee health plans that call for more research, implementing agricultural best management practices and planting new habitat. These solutions fail to address the real problem that their products are highly toxic to bees.
The recent report titled, Worldwide Integrated Assessment (WIA), undertaken by the Task Force on Systemic Pesticides, indicates otherwise. Twenty-nine scientists representing multiple disciplines analyzed more than 800 peer-reviewed publications on the impacts of systemic pesticides. The report emphasizes that neonicotinoids and their metabolites are persistent and harmful, even at very low levels, and that the chemicals have far-reaching impacts on entire ecosystems, from direct exposure to persistence in soil and water. Bees, butterflies, worms and other pollinators and non-target organisms are also put at risk. Scientists concluded that even when neonicotinoids were used according to guidelines on their labels, the chemicals' levels in the environment still frequently exceeded the lowest levels known to be harmful to a wide range of species.
The European Union (EU) began implementation of a two-year moratorium in April on neonicotinoids used on flowering crops stemming from scientific evidence that the chemicals are harmful to bees. The pesticides can still be used legally in the E.U. on non-flowering crops, such as barley and wheat, the scientists said. Germany's Bayer and Switzerland's Syngenta, the two main producers of the pesticides, have contested the moratorium. They suspect that "colony collapse disorder," which has resulted in the large drop in bee populations in Europe, Asia, the Americas and the Middle East, are due to a virus spread by a parasitic mite. Opposition to neonicotinoid use remains strong, however. Syngenta recently withdrew its emergency application to allow the use of neonicotinoids on UK oilseed rape crops (known as canola in the U.S.) in face of public outcry. According to Reuters, more than 200,000 people protested against the request, with around 35,000 more writing to environment secretary Owen Paterson.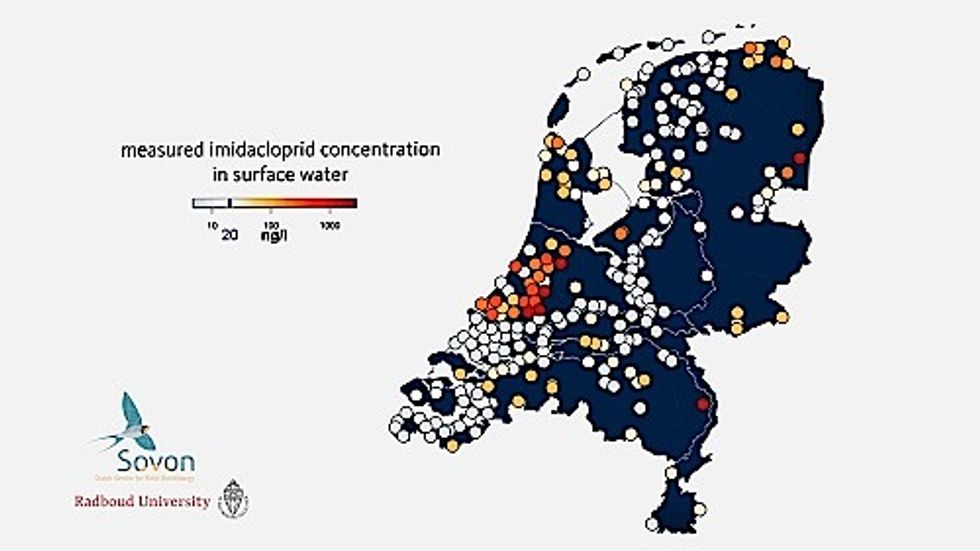 The Dutch study recommends that future legislation consider and take into account the wider impact of pesticides on wildlife. Dave Goulson, Ph.D., of Sussex University, writes in a commentary in Nature that the study was "the first to provide direct evidence that the widespread depletion of insect populations by neonicotinoids has knock-on effects" on larger animals. Goulson has done work on the far-reaching effects neonicotinoids have on biodiversity and ecosystem health; a review of his from last year found that not only are neonicotinoids the most widely used insecticides in the world, but they persist and accumulate in soil, are prone to leaching into waterways, commonly exceed the LC 50 (the concentration which kills 50 percent of individuals) for beneficial organisms, and the consumption of small numbers of treated seeds presents a direct risk of mortality in birds and mammals.
Sound familiar? The link between pesticide use and birds is not a new one. Rachel Carson's book, Silent Spring, chronicled the profligate use of pesticides and their effects on the environment and on birds in particular. While Carson wrote specifically about DDT, an organochlorine pesticide, the message is similar—neonicotinoid pesticides effects have been shown to have widespread consequences on beneficial insects, the environment and birds.
Read more about how neonicotinoids affect non-target organisms, or Pierre Mineau's, Ph.D., in-depth presentation with the American Bird Conservancy on the impact of insecticides on birds. You can also visit our BEE Protective page to learn more about how honey bees and other pollinators are going through rapid population declines, and what you can do to help. 
EcoWatch Daily Newsletter
Because the strong currents in the Straits of Mackinac reverse direction every few days, a rupture of the oil pipeline beneath the channel would quickly contaminate shorelines miles away in both lakes Michigan and Huron, according to a new University of Michigan (U-M) study commissioned by the National Wildlife Federation.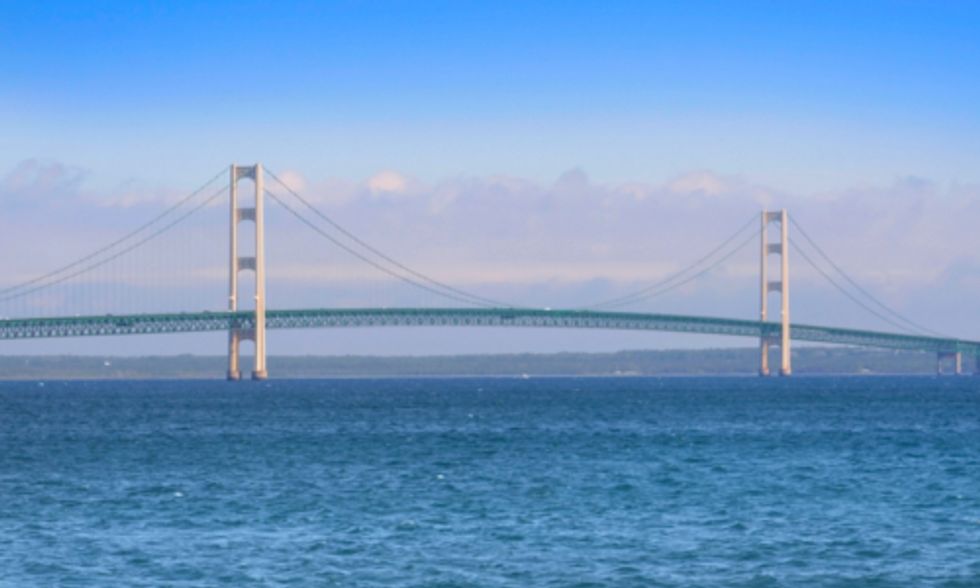 In one scenario examined in the study and accompanying animations, oil from a hypothetical pipeline break reached Mackinac Island and Round Island after 12 hours and Bois Blanc Island after two days. All three islands are in westernmost Lake Huron, just east of the straits.
Within 20 days of a spill in the Straits of Mackinac—which separates Michigan's upper and lower peninsulas and connects lakes Michigan and Huron—oil would spread as far west as Beaver Island in Lake Michigan, a distance of roughly 35 miles, and as far southeast as Rogers City in Lake Huron, a distance of about 50 miles, according to the computer-simulation study released today and conducted by hydrodynamics expert David Schwab of the U-M Water Center.
The area around the five-mile-wide straits is considered ecologically sensitive and is a major tourist draw.
"If you were to pick the worst possible place for an oil spill in the Great Lakes, this would be it," Schwab said. "The currents are powerful and change direction frequently. In the event of an oil spill, these factors would lead to a big mess that would be very difficult to contain."
Just west of the Mackinac Bridge, two 20-inch underwater pipes carry 23 million gallons of crude oil daily through the straits. The 61-year-old pipeline is operated by Enbridge Inc.
Current speeds in the straits can reach one meter per second, transporting volumes of up to 80,000 cubic meters of water per second—more than 10 times greater than the flow over Niagara Falls.
Great Lakes researchers have known since the 1990s that currents in the straits tend to reverse direction every few days. In a 2013 paper in the Journal of Great Lakes Research, Schwab and colleague Eric Anderson of the federal Great Lakes Environmental Research Laboratory in Ann Arbor presented the first three-dimensional, high-resolution hydrodynamic model able to accurately predict those oscillating currents and their effect on lakes Michigan and Huron. They showed that currents in the straits affect flows more than 40 miles away in both lakes.
In his study for the National Wildlife Federation, Schwab used the combined-lake model to simulate the release of contaminants at various locations and depths within the straits. The simulations track the oil for 20 days following a 12-hour release. 
The simulated releases occurred in August and September, months when temperature differences between upper and lower water layers would help disperse the oil. In the August release scenario, the average currents in the straits were initially eastward but changed direction every day or two.
In the September release scenario, average currents were initially westward but changed direction periodically throughout the tracking period. The westward flow carried oil into Lake Michigan during the first 24 hours. After 48 hours, oil released near the southern end of the straits was in Lake Huron and was impinging on the Michigan shoreline from Mackinac City halfway to Cheboygan.
"Any material released into the straits will go into both Lake Michigan and Lake Huron, which would complicate containment efforts," Schwab said. "Hopefully, these simulations and animations will be useful in understanding and preparing for potential impacts."
The National Wildlife Federation said an oil spill in the Straits of Mackinac would devastate the local tourism industry as well as the area's fish and wildlife. The best way to remedy the threat, according to the organization, is to replace the pipeline under the straits.
"An oil spill in the Straits of Mackinac would have devastating consequences for people, fish and wildlife, and the economy. It would be an unparalleled disaster for the Great Lakes," said Andy Buchsbaum, regional executive director of the National Wildlife Federation's Great Lakes Regional Center. "This old pipeline needs to be replaced so that we can protect the Great Lakes from future spills."
The U-M Water Center is a center of the Graham Sustainability Institute, which fosters sustainability through translational knowledge, transformative learning and institutional leadership.
Established in October 2012 with funds from the Fred A. and Barbara M. Erb Family Foundation, the Water Center engages researchers, practitioners, policymakers and nonprofit groups to support, integrate and improve current and future freshwater restoration and protection efforts.
Is Sunrun the best option for solar panels on your home?
Reviews
Eloi_Omella / E+ / Getty Images
If you're considering a solar panel installation, chances are you've come across the name Sunrun. A lot of literature exists on this leading residential solar panel installer, but research can be overwhelming, so we're breaking down everything you need to know in this Sunrun solar review.
As one of the nation's top solar companies, Sunrun focuses on installing custom-designed solar arrays and backup battery systems, and installations are performed quickly and easily by the provider's massive fleet of technicians. Sunrun also offers a solar leasing program that's popular among customers.
Sunrun Fast Facts
Year Started

2007
Service Areas
22 states and territories, including AZ, CA, CO, CT, FL, HI, IL, MD, MA, NV, NH, NJ, NM, NY, PA, RI, SC, TX, VT, WI, Puerto Rico and Washington D.C.
Service Types
Solar panel and backup battery installations
Types of Panels
High-efficiency monocrystalline panels from top solar suppliers like LONGi and Costco
Backup Battery Options
Brightbox Home Battery storage, which uses lithium-ion batteries like the Tesla Powerwall and the LG Chem
Certifications
Solar Energy Industries Association
Better Business Bureau
(BBB) Rating
B+ with accreditation
Read on to learn more about the provider, or to see if Sunrun is available in your area and get a free quote, fill out the 30-second form below.
Sunrun Overview
Founded in 2007, Sunrun's mission is to create a world run by solar energy. Since 2007, Sunrun has expanded at an impressive rate, now offering services in over 20 states as well as Puerto Rico and Washington D.C.
Sunrun designs solar panel layouts custom to a roof's shape via satellite imagery, giving homeowners more control over the appearance and efficiency of their systems. The company's integrated home solar battery storage service, Brightbox, sets it apart from the many other providers that have yet to deploy storage options that bring a number of key benefits to solar customers.
Sunrun also provides a wide variety of solar financing options for its customers. Catering to a large client base has allowed for Sunrun's massive growth, but it's also presented challenges that have soured the company's reputation online. The BBB gives Sunrun a rating of a B+, which is lower than the average solar provider.
Sunrun Solar Services and Installation
Sunrun is a comprehensive solar installer, providing design and installation of custom solar solutions complete with backup battery storage, home energy monitoring and energy control during outages. These tools can help homeowners manage, store and monitor their home's energy use for additional savings on their electric bills.
The types of panels and inverters Sunrun offers come from brand names like SolarEdge, LONGi and Costco. They are ideal for the quick and easy installations that Sunrun prides itself on. An average customer could expect the installation process to look like this:
Receive a free quote by providing preliminary information such as your address, monthly energy costs and credit score.
If interested after receiving the quote, a Sunrun sales rep will provide a detailed proposal including your custom system design, appearance and estimated energy savings over the course of the system's lifetime. The proposal should include any local and state solar incentives, so be sure to make note that any are included.
Once you've decided on the custom system that fits your needs, you will need to complete paperwork and obtain permits and approvals. Sunrun will handle the permits and approvals from your presiding city or county, but you should expect this process to take a few weeks.
During the permitting process, Sunrun will also check for net metering programs through your utility company and will enroll you if eligible.
Once all permits and approvals are gathered, Sunrun will install your system. With Sunrun's resources, this will likely be the easiest part of the entire process.
Finally, you'll need to pass inspection and turn on the system. Once the system is installed, both the city and your electric company will most likely require inspections. Sunrun will handle the logistics of both. Once these pass, a customer will be able to turn the system on.
Solar Panel Warranty
All Sunrun installations, whether leases or purchases, are covered by the Sunrun Guarantee. This 10-year comprehensive warranty includes free equipment replacement and system repairs, covers all parts and labor costs and guarantees that roof penetrations are watertight.
Sunrun advertises free maintenance, repairs and insurance on its products, but it should be noted that those services are only available to customers leasing panels through Sunrun. Any customers who have purchased panels from Sunrun will be held to the product warranty of the panels they purchase (typically between 12-25 years). As such, all warranty claims will be handled through the panel manufacturer rather than Sunrun.
Sunrun Costs and Financing
The cost of a solar system from a particular provider is difficult to estimate, as pricing can vary widely depending on your state, your roof and your home's energy needs. As Sunrun has been an industry leader for some time, most other solar providers actually offer installations at a slightly lower cost to give them a competitive edge. This is just another reason we encourage our readers to get quotes from competing solar companies.
Much of Sunrun's expansion can also be credited to its utilization of solar leases, which allow homeowners to rent solar equipment from Sunrun at a monthly cost. Though leasing panels provides immediate energy savings with a low upfront cost, purchasing panels provides the greatest value long-term. Keep in mind that leases will not be eligible for the solar tax credit.
Solar Financing Options
Sunrun offers four different solar plans for its customers.
Monthly lease: This option requires the least money down but also provides the least overall value. Sunrun retains ownership of the panels and you make monthly payments to purchase the energy they generate. The monthly payments are guaranteed to be less than what your utility payment would be, but the savings are not as great as they would be if you purchased the panels.
Full lease: In a full lease, the customer pays Sunrun an upfront fee to rent the panels for around 25 years (the term of the lease can vary). Sunrun retains ownership of the solar equipment. This saves a customer more money than a monthly lease, but it's still significantly less than if a customer purchased panels.
Monthly loan: Customers can receive a solar loan from a third party to fund the purchase of solar equipment. These loans require monthly payments and typically have a payback period of between five and 10 years. In a monthly loan, a customer still owns the system outright, which adds to their property value, allows them to claim the solar tax credit and provides greater long-term energy savings than a lease. However, they will pay interest on the loan, making the system more expensive.
Full purchase: A full purchase is the most recommended method of investing in solar energy. When customers purchase panels, they buy the system designed by Sunrun outright. Immediately, the solar panels add property value and the homeowner is eligible for the solar tax credit. Over time, homeowners will see a larger return on investment when paying in cash.
Sunrun Solar Reviews
Sunrun's size is both its biggest strength and its biggest weakness, and most customer reviews reflect just that. Positive Sunrun solar reviews praise the company's speed and ease of installation, yet a high employee turnover rate, communication troubles and growing pains have plagued a number of customers who feel their needs were not met.
Positive Sunrun Reviews
The size and resources of Sunrun make its business model reliant on high volumes of installed solar panels. Positive reviews usually reflect a quick and easy installation with immediate energy savings and little to no maintenance or further customer support needed. Most frequently, these positive reviews come from customers who opted for a solar lease rather than ownership.
Here are a couple of examples:
"I originally had my Solar installed by another company that was eventually purchased by Sunrun. The service with Sunrun has been far better than the service with the previous company."
— Brian Schopf via Trustpilot
"We have had our Sunrun system in place for over a year now. No problems at all. They were very courteous and responsive during the installation process."
— Peter W via BBB
Negative Sunrun Reviews
Most of Sunrun's negative reviews stem from a lack of attention to a customer's needs. Sunrun is one of the nation's largest solar providers, which presents challenges for customers troubleshooting issues with their system's performance.
Solar panel issues can be difficult to troubleshoot, and the size of Sunrun's client base can make the company's customer service department more difficult to get in touch with than a smaller solar provider.
This Sunrun review reflects the overall sentiment from dissatisfied customers:
"Worst company ever for follow-up once you have a problem… I have been waiting for a new inverter [for] seven months. No one bothers to tell you what they are going to do, or what they have done once they finally get to your house for a repair. No written report to update you. I have lost money this year because my system is either not running or is underperforming."
— Linda T via BBB
Final Thoughts on Sunrun Solar
Sunrun's mission, size and breadth of services make it one of the most well-known solar providers in the country today. However, its B+ BBB rating and poor reputation for customer service may make some buyers wary. An average customer experience with Sunrun will depend greatly on the quality of the sales representative assigned to your area, and many homeowners have run into bad experiences.
| Sunrun Pros | Sunrun Cons |
| --- | --- |
| Expansive service area | Expensive labor |
| Backup battery services | Frequent customer service issues |
| Free maintenance on leases | |
| Flexible financing and lease options | |
Sunrun is a good and practical choice for customers looking to quickly and simply save money on their energy bills through a solar lease. However, for homeowners looking for attentive customer service both before and after installation, we advise you to shop around. You can start getting free quotes from a number of solar installers near you below.
Solar Energy Provider Comparison
To put this Sunrun review in perspective, let's compare the company to a few other national providers. Sunrun typically ranks highly in services offered, service areas and flexible payment options. Where Sunrun unsurprisingly falters is in its reputation for customer service and BBB rating.
| | Sunrun | Blue Raven Solar | SunPower |
| --- | --- | --- | --- |
| Year Started | 2007 | 2014 | 1985 |
| Services Offered | Solar panel installation, battery installation, monitoring, maintenance | Solar panel installation, monitoring, maintenance | Solar panel installation, battery installation, monitoring |
| Service Areas | AZ, CA, CO, CT, FL, HI, IL, MD, MA, NV, NH, NJ, NM, NY, PA, RI, SC, TX, VT, WI, Puerto Rico and Washington D.C. | CO, FL, GA, ID, IL, IN, KS, KY, MO, NC, NV, OH, OR, SC, TX, UT, VA | All 50 States |
| BBB Rating | B+ | A+ | A+ |
| Payment Options | Cash, loan, lease, PPA | Cash, in-house financing plans | Cash, loan, lease |
Frequently Asked Questions
Is Sunrun a legit company?
Sunrun is a legitimate solar installer leading the industry in quantity of installs and breadth of products offered. Hundreds of thousands of homes across the country have installed solar power with Sunrun. Though Sunrun is legitimate, there is a concerning amount of bad reviews regarding Sunrun's customer experience. Often, unconcerned sales staff can make customers feel their business was not taken seriously.
Is Sunrun solar a good deal?
As is the case with most solar providers, getting a good deal is dependent on many factors. Sunrun is certainly capable of providing customers with a solar energy system that saves them money, but a better deal might be found by a different solar provider, especially if you are looking to purchase panels rather than lease from Sunrun.
Is Sunrun owned by Tesla?
Sunrun is not owned by Tesla. In fact, Sunrun is one of Tesla's biggest rival companies in the solar industry. Unlike Sunrun, Tesla solar offerings focus more on products and less on installation services, so the companies are distinctly different.
Which is better, SunPower or Sunrun?
Which company is better will depend on what the customer is looking for. If you're looking for customer service, a high BBB rating and to purchase high-quality panels, we'd likely recommend SunPower over Sunrun. If you're a customer looking for a quick and easy solar panel lease to save a small but guaranteed rate on your energy bill each month, Sunrun may be the better choice.
Where is Sunrun available?
Sunrun is available in 22 states and territories, including Arizona, California, Colorado, Connecticut, Florida, Hawaii, Illinois, Maryland, Massachusetts, Nevada, New Hampshire, New Jersey, New Mexico, New York, Pennsylvania, Rhode Island, South Carolina, Texas, Vermont, Wisconsin, Washington D.C. and Puerto Rico.
A study from researchers at the U.S. Geological Survey (USGS) published this month provides strong new evidence that mountaintop removal coal mining in Appalachia is devastating downstream fish populations.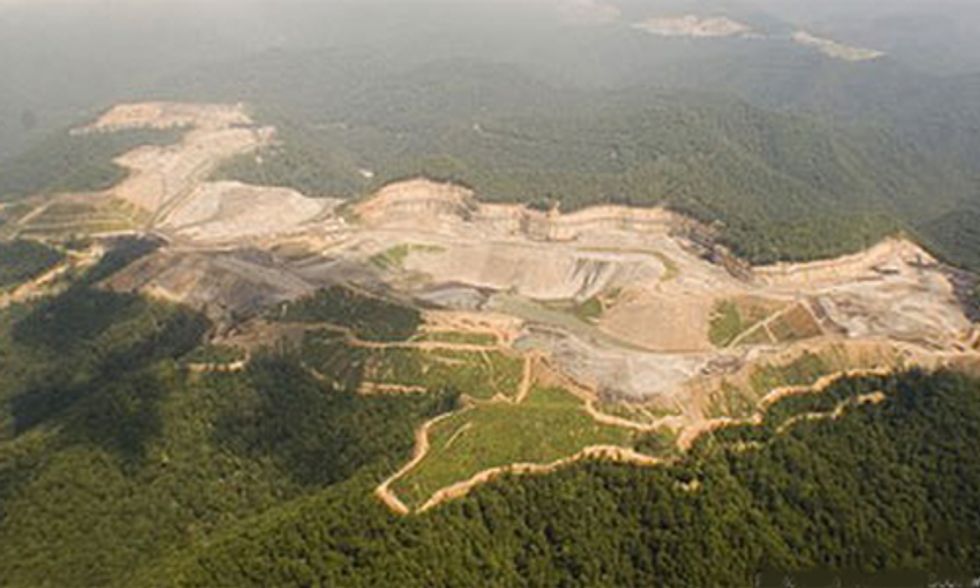 That's hardly news for long-time followers of the controversy surrounding mountaintop removal, a coal mining practice that involves blowing off the tops of mountains to access thin seams of coal and dumping the waste into valleys below. In 2010, a group of 13 prestigious biologists published a paper in Science, the nation's premier scientific journal, that found:
"Our analyses of current peer-reviewed studies and of new water-quality data from WV streams revealed serious environmental impacts that mitigation practices cannot successfully address… Clearly, current attempts to regulate [mountaintop removal mining] practices are inadequate."
The authors of the study published last week found a 50 percent decline in the number of fish species and a two-thirds decline in the total number of fish in streams below mountaintop removal mines in West Virginia's Guyandotte River drainage. They made this important contribution to the science by using rigorous methodology to isolate several types of water pollution most likely to have caused these staggering declines.
But a more important contribution of the study may be that it draws the focus of water pollution impacts away from mayflies and other aquatic insects and onto a far more popular and charismatic organism that not only is important to rural people's way of life, but supports a multi-billion dollar sportfishing industry in Appalachia.
Tellingly, industry spokespeople contacted by local reporters did not dispute the science as they typically have in the past. Those that didn't dodge reporters entirely were quick to change the subject to the purported benefits of mountaintop removal to create more flat land for industrial and commercial development (in a region where less than 10 percent of the more than 1 million acres of mountains that have already been flattened has been used for economic development).
This muted response is in stark contrast to the coal industry's response to previous science linking mountaintop removal to the loss of aquatic insects downstream from mine sites. The "EPA [U.S. Environmental Protection Agency] puts mayflies ahead of jobs" or "pests over people" became the rallying cries of coal industry supporters when the EPA first began bringing science back into the permitting process in 2009.
One suspects that the coal industry knows it isn't likely to win a "jobs vs. fish" debate with America's 33 million anglers.
Widespread damage to fish populations could also be important from the pocketbook perspective that political leaders in Kentucky and West Virginia take seriously. According to data from the American Sportfishing Association, recreational fishing creates a lot more jobs than mountaintop removal does in the states where it occurs: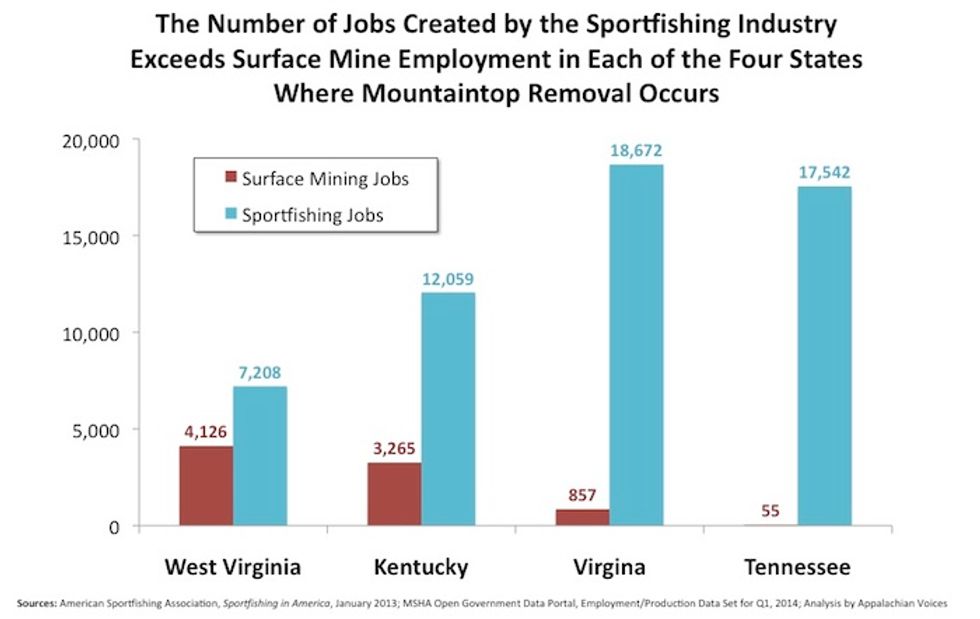 In fact, sportfishing accounts for more than 12,000 jobs in Kentucky, which is more than the entire coal mining workforce in the state, including all underground and surface miners, coal preparation plant workers and industry office workers combined. Moreover, unlike coal, sportfishing is a growing industry in Appalachia—the number of jobs it created in West Virginia more than tripled between 2001 and 2011.
Of course, even if "jobs vs. fish" were a popular argument, it would be just as false a narrative as "pests over people." Declines in populations of both fish and aquatic insects are important indicators of declining health of an ecosystem on which all organisms depend, including people. The "ecological indicator" theory is consistent with the dozens of scientific studies published in the last few years that show communities near mountaintop removal mines suffer poor health outcomes ranging from high rates of cancer, respiratory illness, heart disease and birth defects to low life expectancies that are comparable to those in developing nations like Iran, Syria, El Salvador and Vietnam.
Thus, the USGS study is an important contribution to the debate about mountaintop removal for anyone concerned about recreational fishing, human health or the economy of Appalachia. Hopefully that's everybody.
It's also a very timely contribution because it turns out that the EPA and other federal agencies are right now grappling with important rules to protect streams that will determine whether the pollution that leads to the kinds of declines in fish populations seen by the USGS researchers will be allowed to continue.
The study found that waters downstream from mountaintop removal mines contained elevated levels of two forms of pollution that the researchers believe could account for the declines in fish populations: conductivity and selenium. Conductivity is a measure of metals and salts in water, and elevated levels are toxic to aquatic life. Selenium has caused grotesque deformities in larval fish ranging from s-curved spines and double-headed larvae to fish with both eyes on the same side of their heads.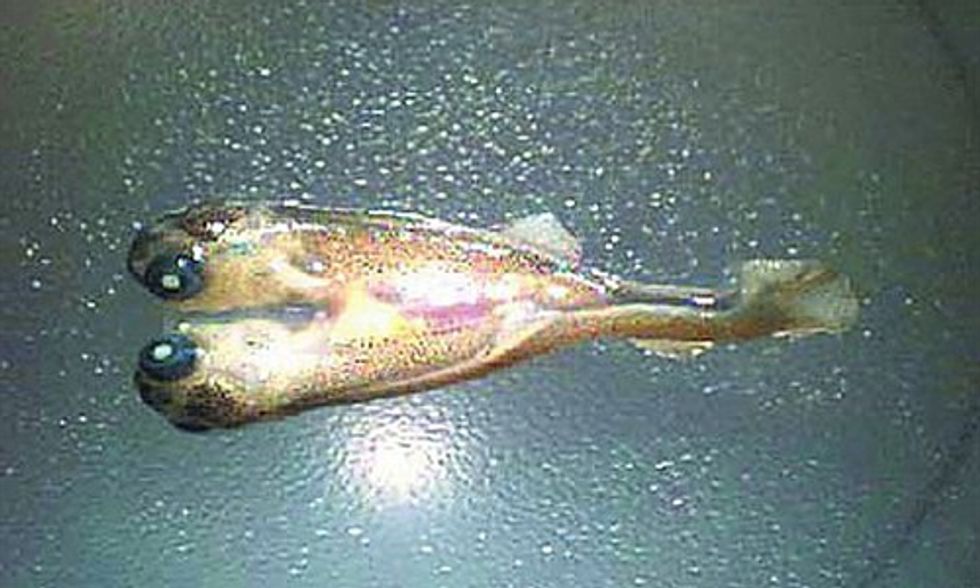 This study should serve as a wake-up call to federal regulators that have been steadily backsliding from the Obama administration's initial commitment to put science first in agency decision-making and to rein in the widespread damage from mountaintop removal mining. That backsliding has been particularly evident at the EPA's Region 4 headquarters in Atlanta, which oversees Clean Water Act permitting for a number of southeastern states including Kentucky.
Enforcement officials at Region 4 have not incorporated the science and recommendations developed by the EPA for the guidance on conductivity since it was announced by previous EPA Administrator Lisa Jackson in 2010. At the time, Jackson predicted the new guidelines would allow "few, if any, valley fills" to be permitted. Since then, valley fills—debris piles composed of the soil and rock that formerly made up the mountaintops of Central Appalachia—have continued to be approved by Region 4, including a massive new mountaintop removal permit with six valley fills that was approved last year.
Region 4 officials also recently approved a weakening of Kentucky's standards for chronic selenium levels in streams, allowing the state to permit levels high enough to cause reproductive failure in some fish. Worse, at the federal level, the EPA recently released a draft revision to its nationwide selenium rule that is likely to be all but impossible to enforce. That's a particular problem in states like Kentucky that have proven time and again to be incapable of enforcing rules on the politically powerful coal industry without citizen groups intervening. Here's what the Lexington Herald-Leader had to say about the state's "failure to oversee a credible water monitoring program by the coal industry":
"In some cases, state regulators allowed the companies to go for as long as three years without filing required quarterly water-monitoring reports. In other instances, the companies repeatedly filed the same highly detailed data, without even changing the dates. So complete was the lack of state oversight it's impossible to say whether the mines were violating their water pollution permits or not."
Fortunately, the administration has an opportunity to take meaningful action to protect Appalachian streams this winter, when the Office of Surface Mining is scheduled to release a draft Stream Protection Rule to replace the outdated Stream Buffer Zone rule promulgated more than 30 years ago.
The message for the Obama Administration from all this is that they are doing nobody any favors by taking half-measures to protecting water quality in Appalachia. When important recreational fish populations, a growing sector of the Appalachian economy and the health of Appalachian people clearly depend on strong water quality protections, the president's spirit of compromise should not extend to compromising on science.
Here's what you can do: tell President Obama to instruct his agencies to draft a strong Stream Protection Rule that will prohibit mining near streams and protect the health of people, fish and the economy of Appalachia. Take action here.
Oil Change International released a comprehensive report today on fossil fuel exploration and production subsidies in the U.S.—Cashing in on All of the Above: U.S. Fossil Fuel Production Subsidies Under Obama—which demonstrates that at a time when we need urgent action on climate change, the U.S. government is channeling huge and growing amounts of money to increasing discovery and production of oil, gas and coal. These federal and state subsidies totaled $21.6 billion in 2013.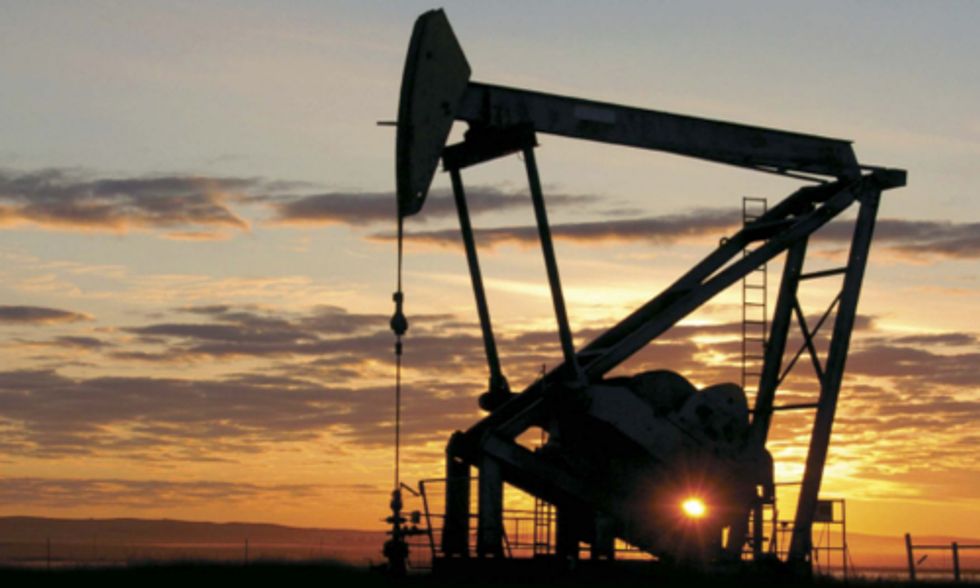 Subsidies that promote fossil fuel exploration are particularly harmful and hypocritical. The world's preeminent scientific institutions working on climate and energy have determined that the majority of the world's existing fossil fuel reserves need to be left in the ground in order to avoid catastrophic climate impacts. In 2012, the International Energy Agency (IEA) warned that "no more than one-third of proven reserves of fossil fuels can be consumed prior to 2050 if the world is to achieve the two degree Celsius goal." The Intergovernmental Panel on Climate Change (IPCC) reached a similar conclusion in its 2013 climate assessment.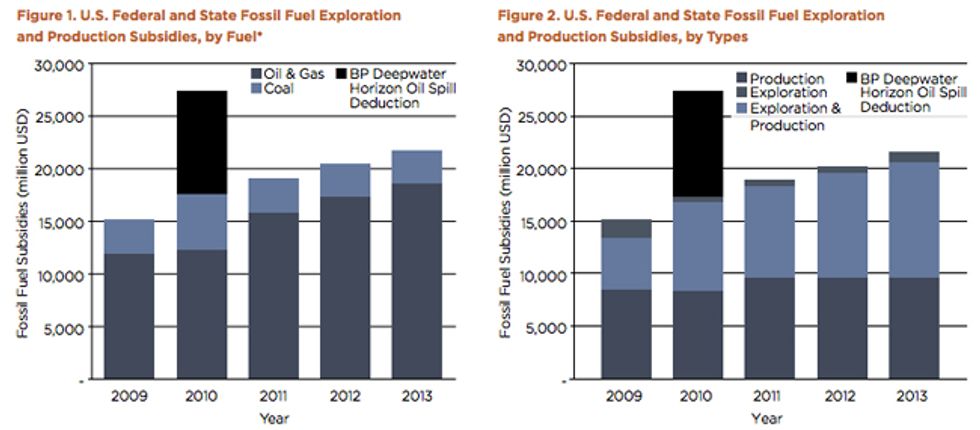 "The 'All of the Above' energy strategy is not only climate denial—it's climate denial that is funded with more than $20 billion in taxpayer support each year." said Steve Kretzmann, executive director of Oil Change International. "Until our representatives in Washington and around the country find the courage necessary to put people's interests ahead of rich polluters, this theft of our tax dollars is likely to continue. The next step for saving the climate should be clear: stop funding fossils."
Fossil fuel exploration subsidies are in direct conflict with these calls to restrict fossil fuel production and use. Rather than finding ways to curtail fossil fuel production in line with the demands of climate science, the U.S. federal government, under President Obama's "All of the Above" energy strategy, is currently channeling more than $5 billion each year in exploration subsidies to actually expand proven reserves, leading to the discovery of fossil fuels that we know we should never burn.
Shakuntala Makhijani, the report's author, added, "The science is clear that at least two-thirds of proven fossil fuel reserves need to stay in the ground to avoid catastrophic climate impacts—it is time for the U.S. government to show leadership and immediately end the massive subsidies that encourage their production."
Environmental and food safety groups yesterday challenged California's illegal practice of approving new agricultural uses for neonicotinoid pesticides despite mounting evidence that the pesticides are devastating honey bees.
Pesticide Action Network, Center for Food Safety and Beyond Pesticides, represented by Earthjustice, filed the legal challenge in the California Superior Court for the County of Alameda, urging the California Department of Pesticide Regulation (DPR) to stop approving neonicotinoid pesticides pending its completion of a comprehensive scientific review of impacts to honeybees. The DPR began its scientific review in early 2009 after it received evidence that neonicotinoids are killing bees, but five years later, the DPR has yet to take meaningful action to protect bees.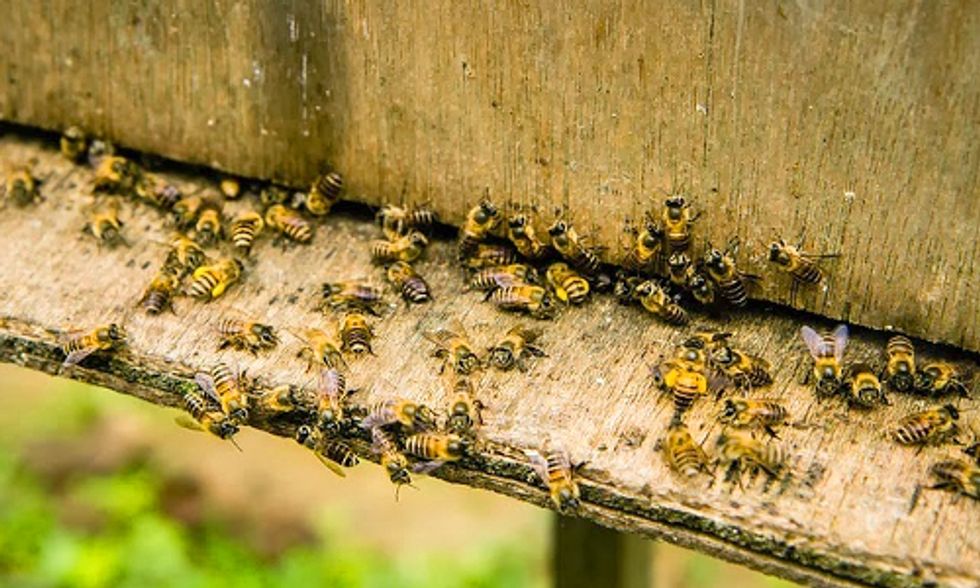 Meanwhile, the DPR has continued to allow increased use of neonicotinoids in California. Yesterday's lawsuit challenges the DPR's June 13 decision to expand the use of two powerful neonicotinoid insecticides—sold under the trademarks Venom Insecticide and Dinotefuran 20SG —despite the agency's still-pending review of impacts to pollinators. The case underscores these larger problems with the DPR's unwillingness to comply with laws enacted to ensure that pesticides do not threaten human health, agriculture or the environment.
"State officials have approved pesticides time and time again, despite mounting scientific research and real-world evidence that neonicotinoids pose harm to bees," said Paul Towers, organizing and media director for Pesticide Action Network. "With no action in sight, we must take the state to court to protect bees, beekeepers and our food system."
A growing body of independent science links a class of pesticides called neonicotinoids (neonics) to bee declines, both alone and in combination with other factors like disease and malnutrition. Twenty-nine independent scientists conducted a global review of 800 independent studies and found overwhelming evidence of pesticides linked to bee declines. Oregon officials also determined the neonic dinotefuran was the cause of two massive bumblebee kills in the state last year. In February 2014, the groups submitted a letter calling on the California DPR not to allow greater use of this pesticide. 
"Unless halted, the use of these pesticides threatens not only the very survival of our pollinators, but the fate of whole ecosystems," said Andrew Kimbrell, executive director of Center for Food Safety. "Scientists have consistently documented widespread environmental contamination from neonicotinoids as they build up in our soil and waterways, especially in California. The DPR has a responsibility to step in and say no," 
"Bee and other pollinator populations are declining at unprecedented rates," said Jay Feldman, executive director of Beyond Pesticides. "They cannot afford to be subject to a toxic treadmill that fails to consider the full spectrum of cumulative impacts and risks threatening their very existence. The treadmill must be stopped."
"DPR has been saying for five years that neonicotinoid pesticides may be killing California's honey bees, and yet the agency allows more and more of these pesticides to be used each year," said Greg Loarie, an attorney at Earthjustice representing the groups who filed yesterday's lawsuit. "It's past time for DPR to fix its broken evaluation system and protect our bees and our agricultural economy. It obviously will take legal action to accomplish this."
One in every three bites of food depends on bees for pollination, and the annual value of pollination services worldwide are estimated at more than $125 billion. In the U.S., pollination contributes $20-30 billion in agricultural production annually. And in California alone, almonds crops—entirely dependent on bees for pollination—are valued at more than $3 billion.
In December 2013, the European Union began a two-year moratorium on three of the most widely used neonicotinoids. Yet the U.S. Environmental Protection Agency, working in coordination with Canadian and California officials, has refused to take any action until at least 2018.
Disappointed with the lack of a clear timeline for evaluating the harms of the pesticides, California legislators are currently advancing a bill (AB 1789) that would compel the DPR to finish its review of neonicotinoids within the next two years. The bill will be taken up again when the legislature returns from recess in August.
A new study released by two Alberta First Nations communities in partnership with the University of Manitoba reports that certain carcinogens released in tar sands operations are being found in high levels in local wildlife. The study also reports a higher incidence of cancer among study participants, many of whom work in the tar sands industry, adding to evidence that these local communities suffer from higher rates of cancer.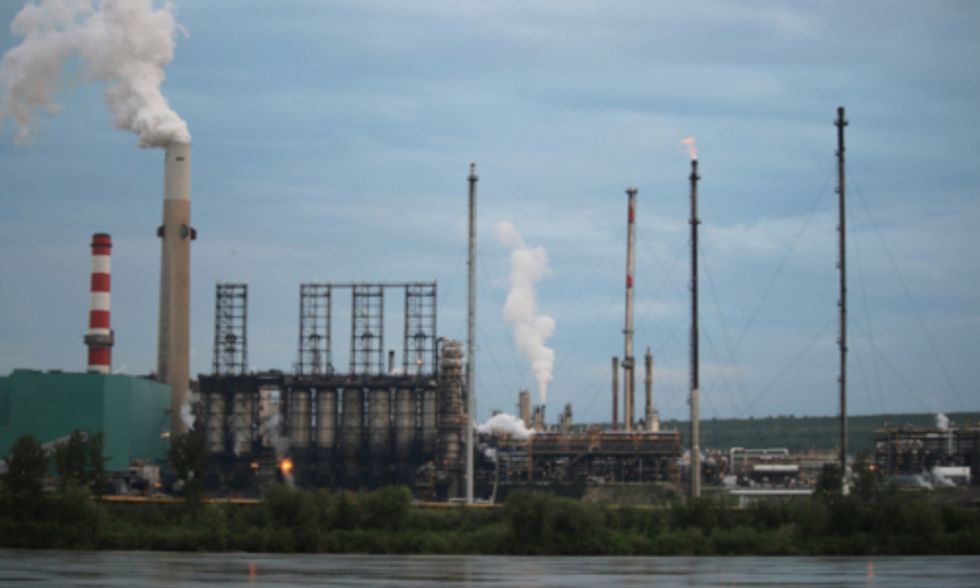 The Mikisew Cree Chief Steve Courtoreille said, "This report confirms what we have always suspected about the association between environmental contaminants from oil sands production upstream and cancer and other serious illness in our community… We are greatly alarmed and demand further research and studies are done to expand on the findings of this report."
The University of Manitoba study done in collaboration with the Mikisew Cree and Athabasca Chipewyan First Nations adds to growing body of scientific evidence that people living near tar sands operations are showing that serious health risks and problems. Projects like the proposed Keystone XL pipeline which will help the ramp more tar sands production posing even greater health risks should be rejected by the U.S. government. And despite these documented dangers, the province of Alberta and the federal Canadian government have done too little to protect the local community's health. Now is the time for more rigorous health monitoring and a follow up investigation into elevated cancer rates.
The report, Environmental and Human Health Implications of the Athabasca Oil Sands for the Mikisew Cree First Nation and Athabasca Chipewyan First Nations in Northern Alberta, was prepared by Dr. Stephane McLachlan of the University of Manitoba's Environment Conservation Laboratory. Dr. McLachlan and his colleagues found elevated levels of the environmental contaminants arsenic, cadmium, mercury and selenium, as well as polycyclic aromatic hydrocarbons (PAHs) in the foods traditionally harvested by the First Nations in the region including moose, ducks and beavers. PAHs often present serious risks to human health—some are known to damage DNA, others are carcinogens and many impact human development. PAHs also typically bioaccumulate and remain present in the environment over long periods of time. The levels of PAHs found in the wildlife collected by local communities were higher than expected and occurred in higher concentrations than those found in similar studies conducted around the world that focused on contaminants in food.
The study evaluated wildlife harvested by community members by examining tissue samples from moose, ducks, muskrats and beavers. According to the study, the wildlife had high concentrations of arsenic, mercury, cadmium and selenium. The study noted that members of First Nations communities still widely consume these "country foods" including moose and ducks, although the study noted that community members have been reducing their consumption of these foods due to pollution concerns and a general transition away from the traditional lifestyle. 
Researchers also interviewed local community members from Fort Chipewyan where participants voiced their concerns of a sharp decline in health and an alarming increase in cancers. Notably, many of those participants reporting cancer worked in the tar sands industry. A high incidence of cancer in the small community of Fort Chipewyan, which sits directly downstream of major tar sands development, has already been confirmed. 
A 2009 study, commissioned by the governments of Alberta and Canada, noted a diagnosed cancer rate from 1995 to 2006 that was 30 percent higher than what would typically be expected for that period of time. Further, certain types of cancers—biliary tract cancers, blood and lymphatic cancers, lung cancers in women, and soft tissue cancers—were all occurring at higher rates and expected. Additional scientific studies conducted around the world have linked elevated levels of these specific cancers to exposure to certain constituents in petroleum products and the chemicals produced in petroleum manufacturing. A more recent statistical review from the Alberta government still found higher rates of cancers than would be expected in a small community.
Alberta's Edmonton Journal agrees that First Nations are owed an independent study evaluating the higher rates of cancer. "Albertans have been promised ongoing, world-class environmental monitoring in the oilsands region. That same long-term commitment needs to be made to monitoring the health of residents within that region, too."
The University of Manitoba report adds to the growing mound of evidence that people who live near tar sands operations in Canada face health risks from additional air and water pollution. Natural Resources Defense Council has published a fact sheet containing the latest scientific information about the health threat from tar sands development, some of which is highlighted below:
Due to expanded tar sands activity, scientists are noting an increased presence of pollutants in the ambient air near Fort McMurray (the epicenter of tar sands development) and to the south near upgrading facilities just outside of Edmonton, Alberta.
A 2009 study published by the National Academy of Sciences showed that the snow and water in an area extending outward 30 miles from upgrading facilities at Fort McMurray contained high concentrations of pollutants associated with fossil fuels, known as polycyclic aromatic hydrocarbons (PAHs).
A follow up study in 2014, published by the National Academy of Sciences, modeled the PAH levels measured in the tar sands region and found that environmental impact studies conducted by the tar sands industry in support of further development have systematically underestimated PAH emission levels and thus did not adequately account for human health risks.
A November 2013 issue of the journal Atmospheric Environment noted the presence of elevated levels of numerous hazardous air pollutants near major upgrading facilities just north of Edmonton. The study also noted elevated rates of leukemia and other cancers of the lymph and blood-forming systems in areas surrounding upgrading and petrochemical manufacturing facilities just north of Edmonton. Further, this study also noted that experts have found similar elevated risks in other populations living downwind of industrial facilities with similar emissions, which have also been linked to increased rates of leukemia and childhood lymphohematopoietic cancers.
In the remote community of Peace River, citizens have complained about increased air pollutants and noxious odors from excavating tar sands including complaints of nausea, headaches, skin rashes, memory loss, joint pain, exhaustion, and respiratory problems, and have forced several families to leave the area. Alberta's Energy Regulator has recently confirmed that these problems are linked to emissions from nearby tar sands operations.
According to a 2012 study published by the National Academy of Sciences, researchers confirmed through lake sediment sampling and modeling that the presence of elevated levels of toxic PAHs can be traced to the major expansion of tar sands production that began in the 1980s. Some water bodies within the Athabasca watershed now exceed current Canadian standards for pollutants in sediment for seven PAHs, including benzo(a)pyrene, a chemical that has been linked to cancer, genetic damage, reproductive impacts including birth defects and organ damage.
Scientists analyzing lake sediments and snow samples have found an exponential increase in methylmercury levels within 30 miles of tar sands upgraders now being found in Alberta's waterways and landscape. Methylmercury is a potent neurotoxin that causes developmental and behavioral problems, including lower IQ in children, as well as cardiovascular effects in adults.
Tailings ponds which collect toxic wastewater from tar sands mining operations contain multiple toxic chemicals including arsenic, benzene, lead, mercury, naphthenic acid and ammonia. A 2008 study by Environmental Defence Canada, based on industry data, found that as much as 2.9 million gallons of water leaks from tar sands tailings ponds into the environment every day.
Another study, published by the National Academy of Sciences in 2014, shows that extreme concentrations of PAHs present in tailings may lead to the evaporation of those PAHs into the ambient air. Further, the releases of PAHs into the ambient air from tar sands upgrading facilities discussed above are finding their way into the Athabasca River and its numerous tributaries.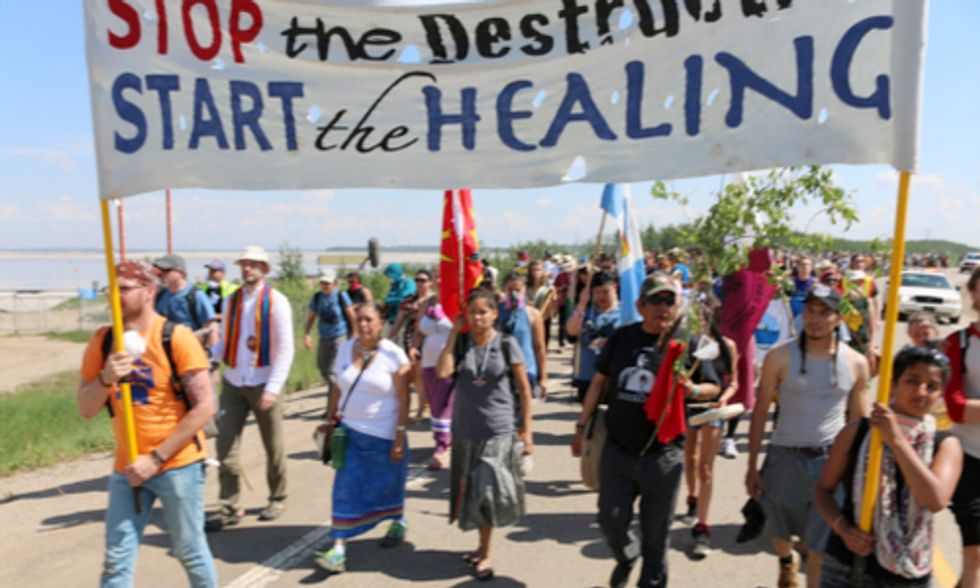 Healing Walk
The local communities involved in the report said that continued expansion of tar sands development would only worsen the impacts they currently face. The report contains a series of recommendations to reduce the impacts of heavy metals and PAHs from tar sands operations and to increase meaningful involvement by these communities in future research. In particular, the communities have asked for a long-term baseline health study and to better document the relationship between cancer and employment in the tar sands industry.
"It's frustrating to be constantly filling the gaps in research and studies that should have already been done," ACFN Chief Allan Adam said. "This demonstrates the lack of respect by industry and government to effecting address the First Nations concerns about impacts our Treaty rights and the increases in rare illnesses in our community. We need further independent studies done by internationally credible institutions like the World Health Organization."
The Eco-Justice Working Group of Philadelphia Yearly Meeting has announced that more than $2 million of assets have been divested from fossil fuels and reinvested in a new Quaker Green Fund offered by Friends Fiduciary Corporation.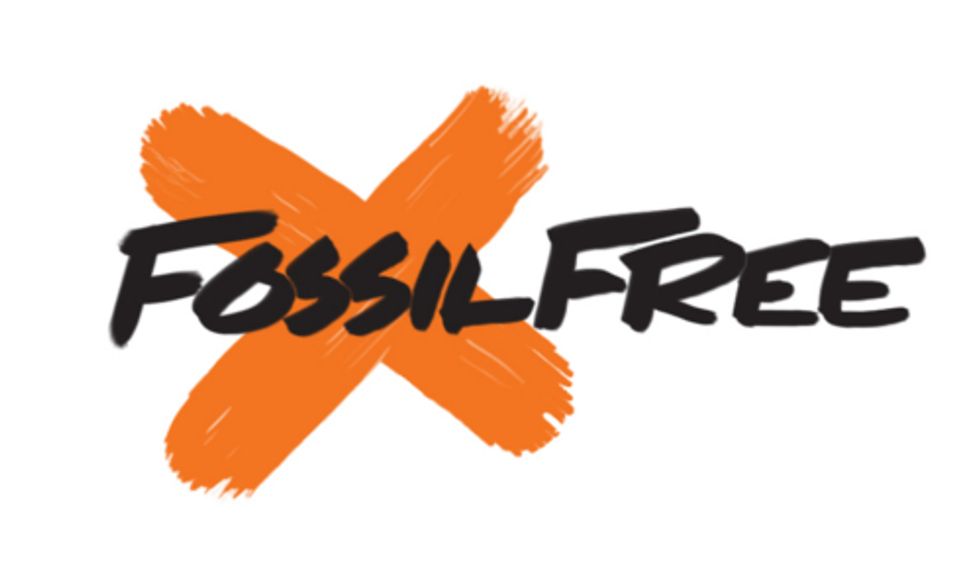 By doing so, Philadelphia area Religious Society of Friends join a growing number of religious communities, colleges, towns and states across the country and world, which are pressuring government and industry to act now to slow climate change. Meetings that have already shifted funds include Central Philadelphia, Lansdowne, Westtown, Lehigh Valley, Old Haverford and Newtown Monthly Meetings. The question of investing with integrity is actively underway at many others. These Quaker Meetings are urging Philadelphia Yearly Meeting, the largest body of the Religious Society of Friends in the U.S., to divest as well.
"We understand that addressing the climate crisis is a moral imperative," said Bruce Harrison of Westtown Monthly Meeting. "The divestment movement draws attention to the seriousness of climate disruption and the need to combat the powerful coal, oil and gas companies, which persist in resisting efforts to curb polluting carbon and methane emissions."  
The movement is based on recent climate and financial analyses by the Carbon Tracker Initiative which makes it clear that 80 percent of the world's fossil fuel reserves must not be burned if we are to maintain a hospitable climate.
"By divesting and reinvesting, we communicate the urgency of our concern for protecting a stable climate future for the commonwealth of life," said Paula Kline, member of the Eco-Justice Working Group. "We want to invite meaningful conversation about the transition to clean energy." 
The decision is consistent with Religious Society of Friends' values. They have a long history of concern for ethical investing and exclude other industries such as tobacco, gambling and arms manufacture because of the harm they do. Quakers understand that money is always an instrument of moral choice. The difficult times for the future of the Earth—and more particularly its poorest citizens—merit dramatic, but responsible, actions like this.
Friends Fiduciary Corporation excluded coal and coal based utilities from their portfolio in 2013. Stanford University has just followed suit. "We have a carbon budget, with very real limits which must be respected, if we want to survive," Kline said. "We also know about financial bubbles, and the carbon bubble is a concern to any financial manager." 
The Eco-Justice Working Group acts on the Quaker commitment to stewardship including the Friendly Households program, which supports reducing our carbon footprint and promoting renewable energy options. The consequences of unchecked climate change can be described as a theft from our children, be we are all at risk. Climate instability threatens every society on Earth and the natural systems on which they depend.
On July 6, 2013, one year ago yesterday, a train carrying oil derailed in the sleepy Quebec town of Lac-Mégantic, resulting in an explosion so wild and so hot it leveled several city blocks and incinerated the bodies of many of its 47 victims.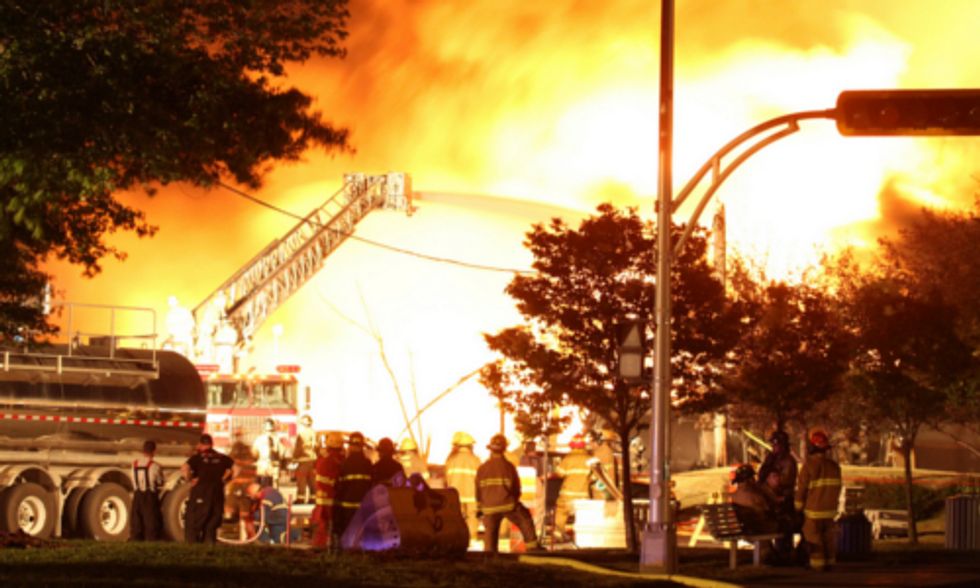 The accident put the tiny town on the international media circuit and dragged a new social concern with it: oil trains. Whether you call them oil trains, tanker trains or bomb trains, chances are you didn't call them anything at all before that day last year.
Before the tragedy of Lac-Mégantic, several smaller tanker train accidents across North America had already raised alarm over the danger of transporting oil and other fuels by rail in small communities with tracks often running through city centres and residential areas.
In the wake of Lac-Mégantic, however, critics, environmental organizations, journalists and concerned communities began tracking the growing movement of volatile oil shipments across the continent.
Keeping pace with oil transport
Overall shipments of oil by rail have increased by 28,000 percent since 2009.
In 2012 nearly 40,000 barrels of oil were shipped to the U.S. each day, although surging oil production in the Bakken Shale has simultaneously led to an increase of oil by rail shipments of crude north of the border.
In 2013 oil train accidents resulted in more than 1.15 million gallons of spilled oil. This represents a 50-fold increase over the yearly average between 1975 and 2012.
According to some, the surge in rail transport of petroleum products has outpaced regulatory oversight. Lax oversight may have contributed to the devastation at Lac-Mégantic, according to the Canadian Centre for Policy Alternatives (CCPA).
In an October 2013 report, author Bruce Campbell, the CCPA's executive director, wrote, "In my view, the evidence points to a fundamentally flawed regulatory system, cost-cutting corporate behavior that jeopardized public safety and the environment, and responsibility extending to the highest levels of corporate management and government policy making."
According to Transport Safety Board of Canada data, accidents involving dangerous goods have increased since last year.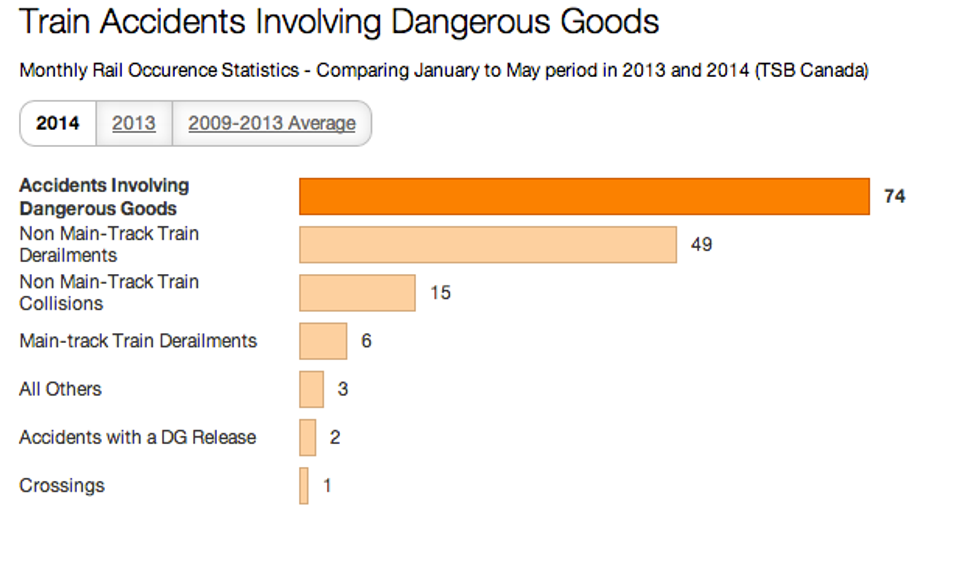 Screen shot of TSB Canada data complied by CTV News.
Poor Tank Design, Poorer Response Plan
According to CN Rail chief executive Claude Monegau, poor tank car design was "one of the most important systematic issues" leading to the tragedy in Lac-Mégantic. Earlier this year a Canadian government-commissioned rail safety group said more needed to be done to ensure the safety of oil tanker cars carrying crude through communities.
Since then the government has implemented a plan to upgrade or retire generic oil tanker cars, known as DOT-111s. In February there were roughly 228,000 DOT-111 cars in operation across North American and 92,000 of those were carrying flammable liquids.
Civil engineering expert and professor Roza Galvez-Cloutier, who examined the derailment in Lac-Mégantic, recently said no appropriate plans or equipment are in place to prevent a similar situation from recurring in Canada.
"There was an evident lack of preparation at all levels," Galvez-Cloutier said recently in a Science Media Centre of Canada webinar reviewing the events at Lac-Mégantic. "Prevention measures, preparedness and emergency plans need to urgently be updated."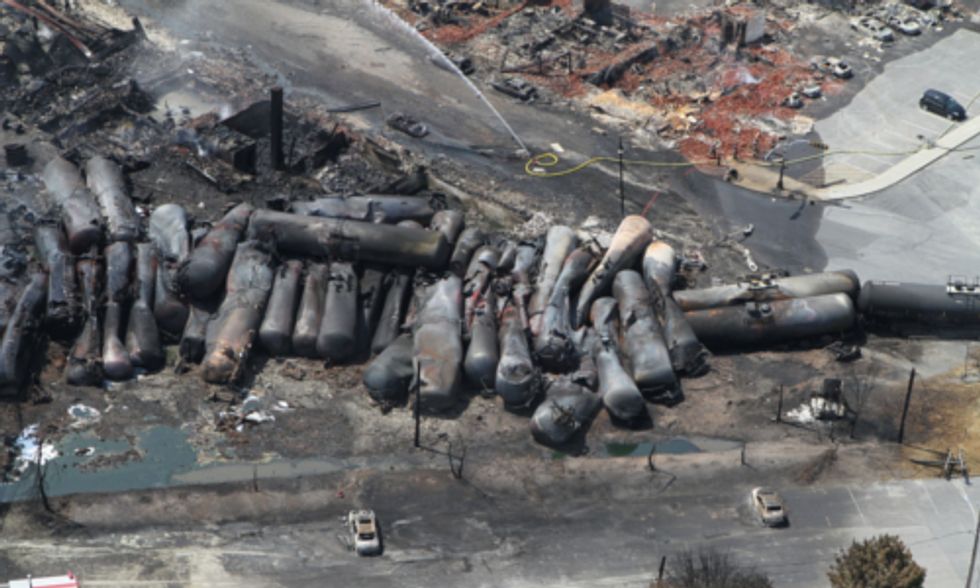 "I think there was a panic and there was a lack of co-ordination," she said.
At the time of the incident, firefighters were cooling oil tankers without having subdued the fire, Galvez-Cloutier recounted, adding the emergency response personnel did not know what the composition of the burning oil was.
Had they known, it's likely they would have responded more appropriately to the fire, Galvez-Cloutier said, using foam suppressants, for example.
"I know that Ultramar brought in, as a last resort, some foam to assist, but this was based on their goodwill, not a pre-planned emergency measure," she said.
Grassroots Groups Respond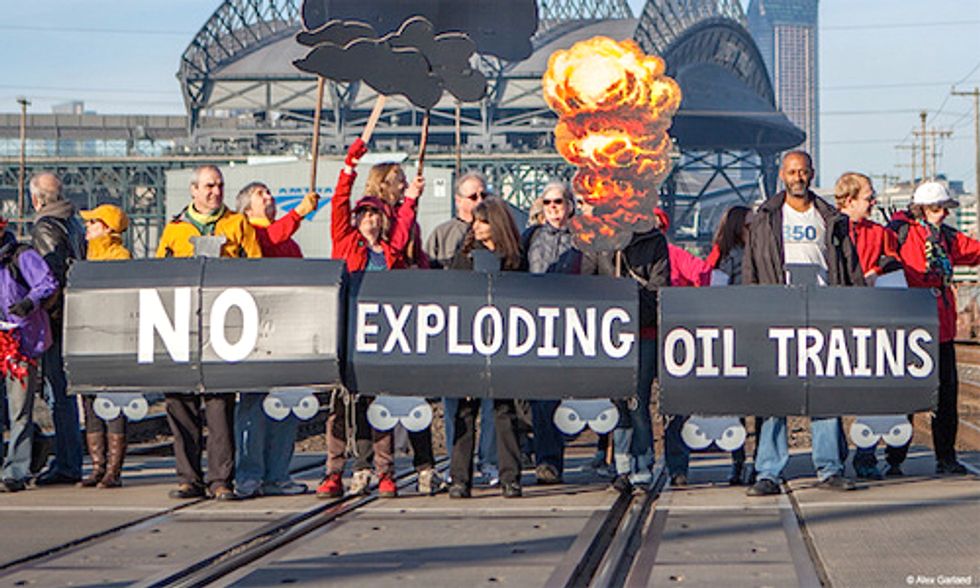 The increase in oil tanker accidents led a coalition of environmental organizations to create an Oil by Rail Week of Action between July 6 and 13. The coalition includes ForestEthics, Oil Change International, 350.org and the Sierra Club.
Today, the groups plan to launch a "blast zone" website which will make communities along oil tanker routes searchable by address.
Eddie Scher, spokesperson for ForestEthics, said the website brings together rail industry data and Google maps to make evacuations zones visible.
"It allows you to plug in your address and see where you sit in relation to this Google map blast zone," Scher told DeSmog Canada by phone.
"And what you find, which isn't that surprising, is that these trains—mile long trains carrying 3 million gallons of oil—go right through the center of almost very major city in U.S."
"Our rail system was designed to carry goods, not carry hazardous materials through city centers," Scher said.
Major cities including L.A., Oakland and Chicago have oil trains running through them.
The database, which is searchable for both U.S. and Canadian addresses, is designed to bring information about oil train transport to the public, something Scher says should already be available to the communities along rail transport lines.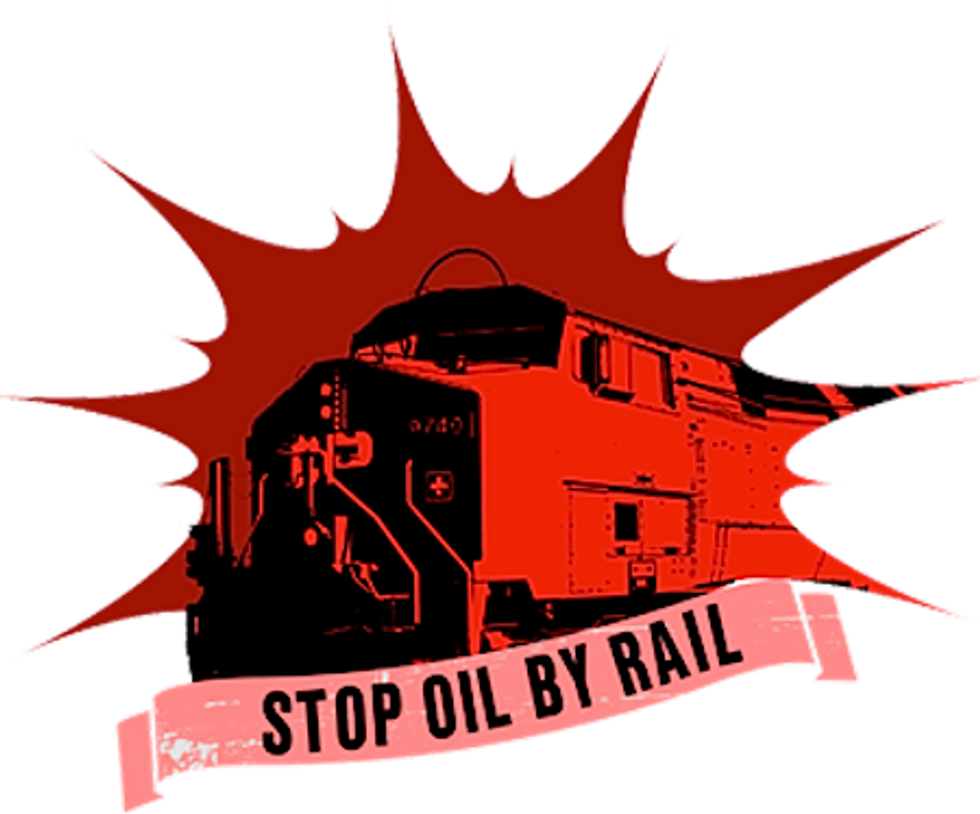 "It's pretty outrageous that we're the ones to have to do this. We're happy that emergency responders have this information but everyone should know what's going on."
"We're working on the numbers right now, but it's easy to say with the information we have that 10 of millions of Americans live in that blast zone," Scher said.
"The amount of the populations that is threatened is huge. What we're really trying to do is to let folks see what is going on."
Kill Devil Hills, a small coastal town located in North Carolina's Outer Banks, has joined the mounting opposition towards seismic airgun blasting along the Atlantic Coast. In early June, the Town of Kill Devil Hills' Board of Commissioners passed the strongest resolution in opposition to date, which outlined specific economic and ecological consequences of offshore drilling. Kill Devil Hills commissioners have adapted resolutions to oppose offshore drilling for nearly 30 years.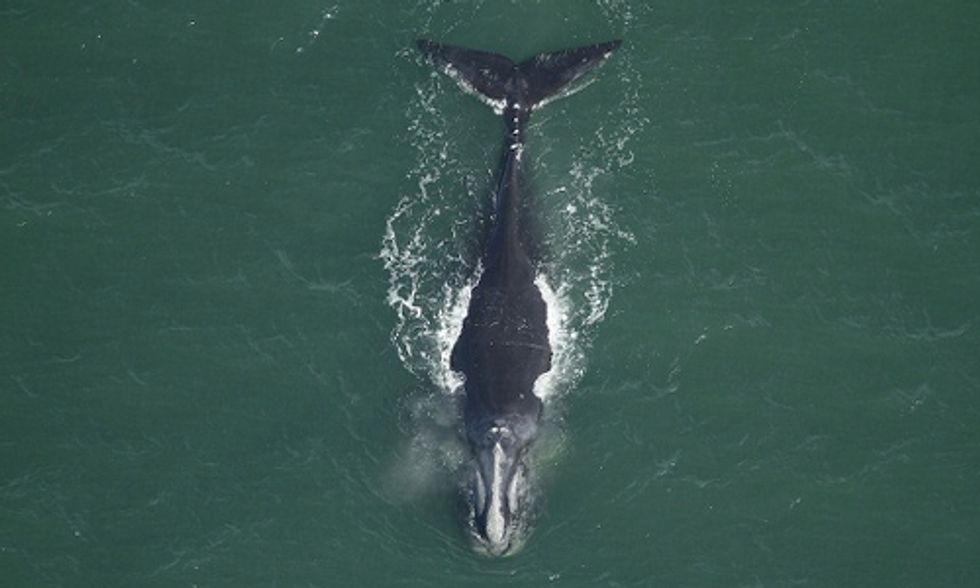 FWC Fish and Wildlife Research Institute / Flickr Creative Commons
"The 20 counties that comprise North Carolina's coastal region generate more personal and commercial income, public revenues and employment opportunities, than the petroleum and natural gas industry is estimated to bring into the state," the resolution said. 
The commissioners stated that revenue generated by tourism—totaled at a record $20.2 billion for 2013—far outweighs that of offshore drilling, estimated to be at $118 million annually over the first seven year build-up period. After that initial period, tourism would still generate more revenue than offshore drilling, estimated to then bring in $1.9 billion annually over a 30-year period. The commissioners noted that seismic airgun blasting threatens the very ecosystems—vast, beautiful beaches—that drive the economy in North Carolina coastal counties.
This resolution also mentioned how offshore drilling could result in disastrous oil spills along the North Carolina coast, citing the 1989 Exxon Valdez spill and 2010 BP oil spill disaster as examples. The commissioners also noted that the same beaches that attract tourists are also breeding and foraging grounds for marine mammals, sea turtles and migratory birds, and that North Carolina waters also provide some of the best wild-caught seafood.
"The inherent risks to our region from off-shore oil and natural gas exploration and drilling have the potential to irrevocably harm our natural environment, our economic well-being and our overall quality of life, proven by considering just two massive oil spills in waters contiguous to the U.S.," the resolution stated.
Kill Devil Hills' resolution shows that not only is seismic opposition growing, but the resolutions are getting stronger and more specific. Recently, 14 other coastal towns passed resolutions opposing or voicing concern with the use of seismic airguns along the East Coast. An additional 78 local elected officials, 163 conservation and animal welfare organizations, and groups like The Billfish Foundation and The International Game Fish Association have also joined the mounting opposition against their use. The Mid-Atlantic Fishery Management Council, as well as more than 50 members of the U.S. Senate and House of Representatives, have also called on President Obama to stop the use of seismic airguns.
Seismic airguns create one of the loudest manmade sounds in the ocean in order to locate oil and gas deposits on the seafloor, each blast 100,000 times more intense than a jet engine. Impacts to marine mammals include temporary or permanent hearing loss, disruption of vital behaviors and masking of biologically important sounds. According to the Department of the Interior's own estimates, these dynamite-like blasts could injure and possibly kill more than 138,200 marine mammals, while disrupting the necessary activities of millions more.
Oceana has also delivered more than 100,000 petitions opposing seismic airguns to the director of the Bureau of Ocean Energy Management and continues to campaign against their use. Click here to learn more. 
This article was originally published on Oceana's blog.
Following in the footsteps of the University of Dayton, the first Catholic school to divest from fossil fuels, the Unitarian Universalist Association (UUA) announced Saturday its resolution to do the same.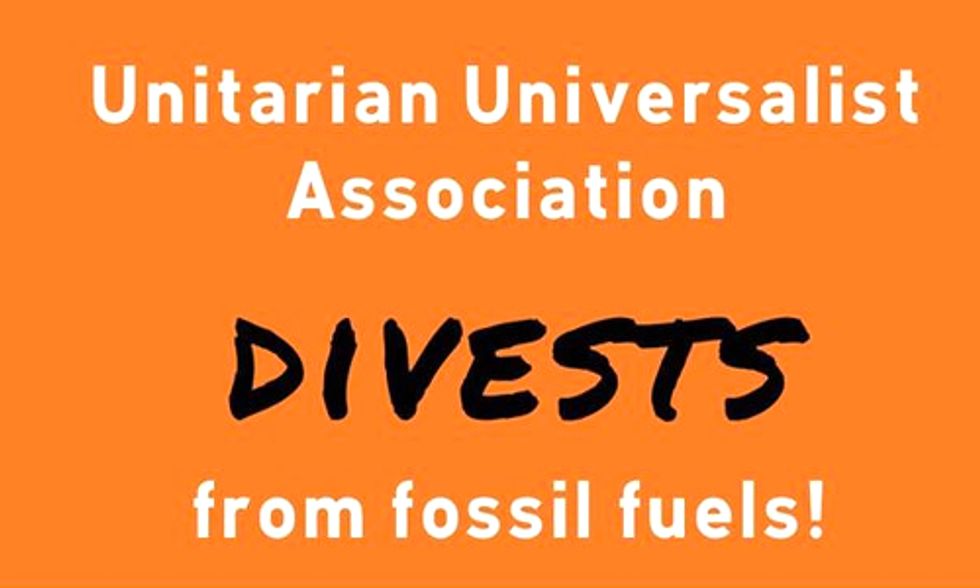 The faith-based organization of more than 1,000 congregations has about 2.9 percent of their $175 million investment dollars in fossil fuel companies under their UUA Common Endowment Fund (UUCEF), according to the Providence Journal. Saturday's vote was overwhelmingly in favor of divestment. 
"We are encouraged that the UUA can continue its longstanding successes in shareholder advocacy while helping to lead the divestment movement with the approval of today's fossil fuel divestment resolution," said David Stewart, co-chair of the UUA's socially responsible investing committee. "We believe strongly that any effort that can change the current trajectory of climate change is a welcome improvement."
Bill McKibben, founder of 350.org, tweeted his enthusiasm and appreciation over the weekend:
Oh yes!!! the Unitarian church, the whole thing, voted today to divest from fossil fuels. This is what momentum looks like

— Bill McKibben (@billmckibben) June 29, 2014
As Unitarians head off to services this morning, so many thanks from all of us for the bold decision to divest!

— Bill McKibben (@billmckibben) June 29, 2014
The resolution requires the UUA to:
Cease purchasing securities of Carbon Tracker 200 (CT200) companies as UUCEF investments immediately.

Continue to divest its UUCEF holdings of directly held securities of CT200 companies, reaching full divestment of these companies within five years.

Work with its current and prospective pooled-asset managers for the purpose of creating more fossil fuel-free investment opportunities, with the objective of full divestment of UUCEF indirect holdings in CT200 companies within five years.

Invest an appropriate share of UUCEF holdings in securities that will support a swift transition to a clean energy economy, such as renewable energy and energy efficiency-related securities.
"We, private citizens and the private and nonprofit sectors, need to take matters into our own hands and use every strategy we can to convince the government and public at large of our planetary emergency, and that we must act now," said Terry Wiggins, a leader in pushing through the divestment decision. 
According to the UUA, the organization has a long-standing history of activism in environmental justice. Most recently, the UUA has supported the new U.S. Environmental Protection Agency limits on carbon emissions for new and existing power plants, as well as worked to increase transparency in the executive office of Chevron Corp.
Events in Iraq are headline news everywhere, and once again, there is no mention of the issue that underlies much of the violence: control of Iraqi oil. Instead, the media is flooded with, debate about, horror over and extensive analysis of a not-exactly-brand-new terrorist threat, the Islamic State of Iraq and Syria (ISIS). There are, in addition, elaborate discussions about the possibility of a civil war that threatens both a new round of ethnic cleansing and the collapse of the embattled government of Prime Minister Nouri al-Maliki.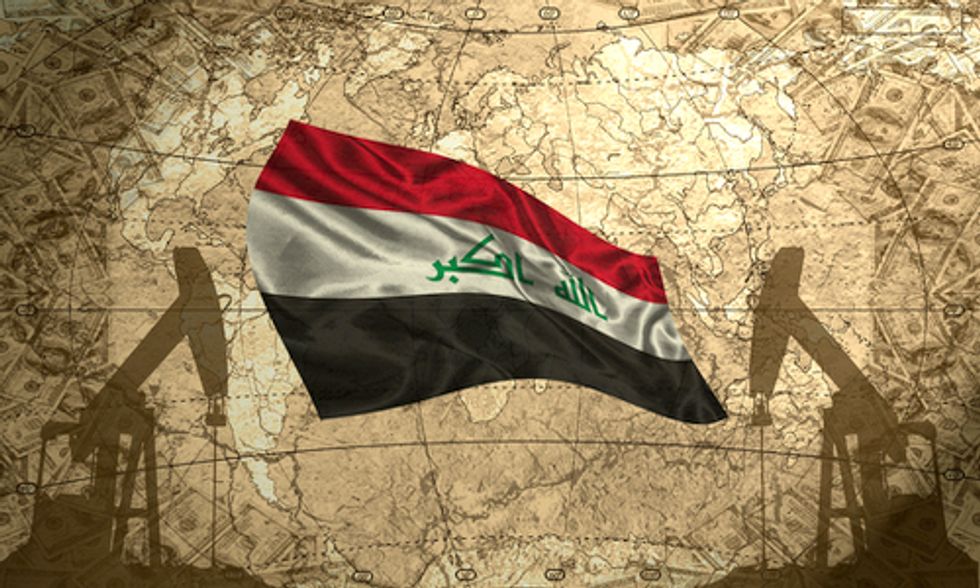 Photo courtesy of Shutterstock
Underway are, in fact, "a series of urban revolts against the government," as Middle Eastern expert Juan Cole has called them. They are currently restricted to Sunni areas of the country and have a distinctly sectarian character, which is why groups like ISIS can thrive and even take a leadership role in various locales. These revolts have, however, neither been created nor are they controlled by ISIS and its several thousand fighters. They also involve former Baathists and Saddam Hussein loyalists, tribal militias and many others. And at least in incipient form they may not, in the end, be restricted to Sunni areas. As the New York Times reported last week, the oil industry is "worried that the unrest could spread" to the southern Shia-dominated city of Basra, where "Iraq's main oil fields and export facilities are clustered."
Under the seething ocean of Sunni discontent lies a factor that is being ignored. The insurgents are not only in a struggle against what they see as oppression by a largely Shiite government in Baghdad and its security forces, but also over who will control and benefit from what Maliki—speaking for most of his constituents—told the Wall Street Journal is Iraq's "national patrimony."
The Deconstruction of Saddam Hussein's Iraq
Does anyone remember what Iraq looked like a dozen years ago, when Saddam Hussein still ruled the country and the U.S. was about to invade? On the one hand, Iraqis, especially Shiites and Kurds, suffered under the iron heel of an oppressive dictator—who may have killed 250,000 or more of his own people during his 25-year reign. They also struggled against the privation caused by U.S.-led sanctions—some estimates at the time placed the number of sanction-caused infant deaths alone at 500,000.
On the other hand, the country had a number of successful export-oriented industries like leather goods and agricultural products like dates that offered employment to hundreds of thousands of relatively well paid workers and entrepreneurs. It also had a resilient electrical, water and highway infrastructure (though increasingly decrepit thanks to those sanctions). In addition, it had a best-in-the-region primary and higher educational system, and the finest (free) health care in the Middle East. In a nation of 27 million people, it also had—in comparison to other countries in the area—a large, mainly government-employed middle class of 3 million.
These pluses all flowed from a single source: the 2.5 million barrels of oil that Iraq produced each day. The daily income from the sale of the "national  patrimony" undergirded the country's economic superstructure. In fact, the oil-based government budget was so ample that it supported Hussein with multiple palaces, enriched all his relatives and allies, and financed his various wars, both on other countries and on Iraq's Kurds and Shiites.
This mixture of oppression and prosperity ended with the U.S. invasion. Despite denials that it would ever touch the Iraqi "patrimony," the Bush Administration went straight for those oil revenues, diverting them away from the economy and into "debt payment" and soon enough, a pacification campaign.  Despite promises from Washington that, under an American occupation, production would soon rise to 6 million barrels per day, the struggle to take control of energy production out of Iraqi hands ended up crippling the industry and reducing production by 40 percent.
In fact, the occupation government was a whirlwind of economic destruction. It quickly began dismantling all government-run (and oil-subsidized) industrial plants, bankrupting the private industries that depended on them. It disrupted or destroyed commercial agriculture, again by discontinuing Saddam-era oil-financed subsidies and by air attacks on insurgents in rural areas. It imposed both austerity measures and a "de-Baathification" program on the country's educational and medical systems.
Since most Iraqis holding any position of significance had no choice but to belong to Saddam's Baath Party, this proved a disaster for middle class professionals, a majority of whom found themselves jobless or in exile in neighboring countries. Since they had managed such systems, often under increasingly terrible conditions, the effect on the management of the electrical, water and highway infrastructure was devastating. Add in the effects of bombing campaigns and the privatization of maintenance and you had a lasting disaster.
When, in 2009, the Obama Administration first began withdrawing U.S. combat troops, Iraqis everywhere—but especially in Sunni areas—faced up to 60 percent unemployment, sporadic electrical service, poisoned water systems, episodic education, a dysfunctional medical system and a lack of viable public or private transportation. Few Westerners remember that, in 2010, Maliki based his election campaign on a promise to remedy these problems by—that figure again—increasing oil production to 6 million barrels per day. Since the existing production was more than sufficient to operate the government, virtually all of the increased revenues could be used to reconstruct the country's infrastructure, revive the government sector and rehabilitate all the devastated public services, industries and agricultural sectors.
The Corrupt Legacy of the U.S. Occupation
Despite his obvious Shia sectarianism, Sunnis gave Maliki time to fulfill his campaign promises. For some, hopes were increased when service contracts were auctioned off to international oil firms with the aim of hiking energy production to that 6 million barrel mark by 2020. (Some, however, just saw this as the selling off of that national patrimony.) Many Iraqis were initially reassured when oil production began to rise: in 2011, the Hussein-era mark of 2.5 million barrels per day was finally reached, and in 2013 production finally exceeded 3.0 million barrels per day.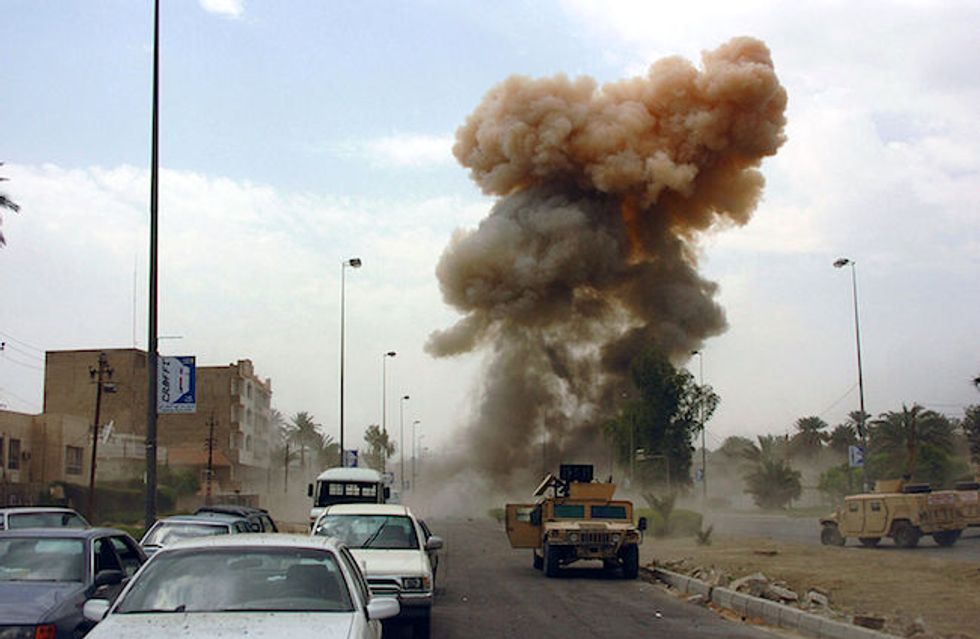 These increases raised hopes that reconstruction from the invasion and occupation era would finally begin. With oil prices holding steady at just under $100 per barrel, government oil revenues more than doubled, from about $50 billion in 2010 to more than $100 billion in 2013. This increase alone, if distributed to the population, would have constituted a windfall $10,000 subsidy for each of the 5 million Iraqi families. It also would have constituted a very promising down payment on restoring the Iraqi economy and its social services. (The electrical system in itself required tens of billions of dollars in new investment simply to restore it to inadequate pre-war levels.)
But none of this oil wealth trickled down to the grassroots, especially in Sunni areas of the country where signs of reconstruction, economic development, restored services, or jobs were hard to discern. Instead, the vast new revenues disappeared into the recesses of a government ranked by Transparency International as the seventh most corrupt on the planet.
Demanding a Share of the National Patrimony
So here's where Iraqi oil, or the lack of its revenues at least, comes into play. Communities across Iraq, especially in embittered Sunni areas, began demanding funding for reconstruction, often backed by local and provincial governments. In response, the Maliki government relentlessly refused to allocate any oil revenues for such projects, choosing instead to denounce such demands as efforts to divert funds from more urgent budgetary imperatives. That included tens of billions of dollars needed to purchase military supplies including, in 2011, 18 F-16 jets from the U.S. for $4 billion. In a rare moment of ironic insight, Time magazine concluded its coverage of the F-16 purchase with this comment: "The good news is the deal will likely keep Lockheed's F-16 plant in Fort Worth running perhaps a year longer. The bad news is that only 70 percent of Iraqis have access to clean water, and only 25 percent have clean sanitation."
In all fairness to Maliki, his government did use some of the new oil revenues to begin restaffing wrecked government agencies and social service institutions, but virtually all of the new employment went to Shia citizens in Shia areas, while Sunnis continued to be fired from government jobs. This lack of employment—which meant, of course, the lack of oil money—has been key to the Sunni uprising. As Patrick Cockburn of the British newspaper, the Independent, wrote:
Sunni men were alienated by not having a job because government funds were spent elsewhere and, on occasion, suddenly sacked without a pension for obligatory membership of the Ba'ath party decades earlier. One Sunni teacher with 30 years' experience one day got a crumpled note under his door telling him not to come to work at his school any more because he had been fired for this reason. 'What am I to do? How am I going to feed my family?' he asked.
With conditions worsening, Sunni communities only became more insistent, supplementing their petitions and demonstrations with sit-ins at government offices, road blockades and Tahrir Square-type occupations of public spaces. Maliki's responses also escalated to arresting the political messengers, dispersing demonstrations, and, in a key moment in 2013, "killing dozens" of protestors when his "security forces opened fire on a Sunni protest camp." This repression and the continued frustration of local demands helped regenerate the insurgencies that had been the backbone of the Sunni resistance during the American occupation. Once lethal violence began to be applied by government forces, guerrilla attacks became common in the areas north and west of Baghdad that the U.S. occupiers had labeled "the Sunni triangle."
Many of these guerrilla actions were aimed at assassinating government officials, police and—as their presence increased—soldiers sent by Maliki to suppress the protests. It is notable, however, that the most determined, well planned and dangerous of these armed responses targeted oil facilities. Though the Sunni areas of Iraq are not major centers of oil production—more than 90 percent  of the country's energy is extracted in the Shia areas in the south and the Kirkuk region controlled by the Kurds—there are ample oil targets there. In addition to a number of small oil fields, the "Sunni triangle" has almost the entire length of the only substantial pipeline that exits the country (to Turkey), a significant refinery in Haditha, and the Baiji petroleum complex, which contains an electrical power plant serving the northern provinces and a 310,000 barrel per day oil refinery producing a third of the country's refined petroleum.
There was nothing new about local guerrillas attacking oil facilities. In late 2003, soon after the U.S. occupation cut off the flow of oil revenues to Sunni areas, residents resorted to various strategies to stop production or export until they received what they felt was their fair share of the proceeds. The vulnerable pipeline to Turkey was rendered useless, thanks to more than 600 attacks. The Baiji and Haditha facilities held insurgents at bay by allowing local tribal leaders to siphon off a share—often as much as 20 percent—of the oil flowing through them. After the U.S. military took control of the facilities in early 2007 and ended this arrangement, the two refineries were regularly subjected to crippling attacks.
The pipeline and refineries returned to continuous operation only after the U.S. left Anbar Province and Maliki once again promised local tribal leaders and insurgents (often the same people) a share of the oil in exchange for "protecting" the facilities from theft or attack. This deal lasted for almost two years, but when the government began cracking down on Sunni protest, the "protection" was withdrawn. Looking at these developments from a petroleum perspective, Iraq Oil Report, an online industry newsletter that offers the most detailed coverage of oil developments in Iraq, marked this as a key moment of "deteriorating security," commenting that the "forces guarding energy facilities... have historically relied on alliances with locals to help provide protection."
Fighting for Oil
Iraq Oil Report has conscientiously covered the consequences of this "deteriorating security" situation. "Since last year when attacks on the [Turkish] pipeline began to increase," the North Oil Company, in charge of production in Sunni areas, registered a 50 percent drop in production. The pipeline was definitively cut on March 2nd and since then, repair crews have been "prevented from accessing" the site of the break. The feeder pipeline for the Baiji complex was bombed on April 16, causing a huge spill that rendered water from the Tigris River undrinkable for several days.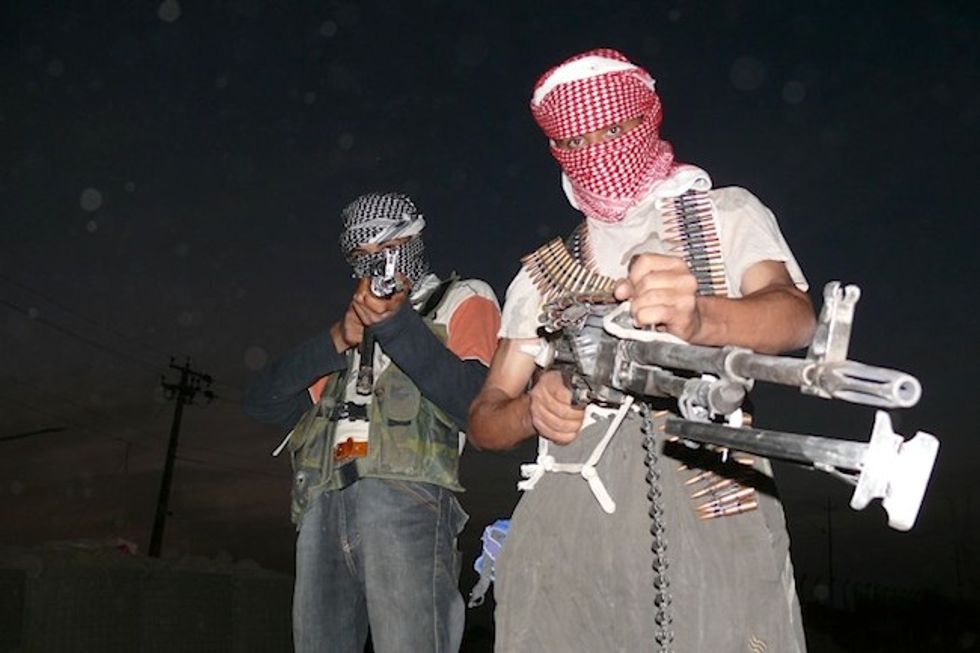 After "numerous" attacks in late 2013, the Sonangol Oil Company, the national oil company of Angola, invoked the "force majeure" clause in its contract with the Iraqi government, abandoning four years of development work on the the Qaiyarah and Najmah fields in Nineveh Province. This April, insurgents kidnapped the head of the Haditha refinery. In June, they took possession of the idle plant after government military forces abandoned it in the wake of the collapse of the Iraqi army in the country's second largest city, Mosul.
In response to this rising tide of guerrilla attacks, the Maliki regime escalated its repression of Sunni communities, punishing them for "harboring" the insurgents. More and more soldiers were sent to cities deemed to be centers of "terrorism," with orders to suppress all forms of protest. In December 2013, when government troops began using lethal force to clear protest camps that were blocking roads and commerce in several cities, armed guerrilla attacks on the military rose precipitously. In January, government officials and troops abandoned parts of Ramadi and all of Falluja, two key cities in the Sunni triangle.
This month, faced with what Patrick Cockburn called a "general uprising," 50,000 troops abandoned their weapons to the guerrillas, and fled Mosul as well as several smaller cities. This development hit as if out of nowhere and was treated accordingly by much of the U.S. media, but Cockburn expressed the view of many informed observers when he termed the collapse of the army in Sunni areas "unsurprising." As he and others pointed out, the soldiers of that corruption-ridden force "were not prepared to fight and die in their posts... since their jobs were always primarily about making money for their families."
The military withdrawal from the cities immediately led to at least a partial withdrawal from oil facilities. On June 13, two days after the fall of Mosul, Iraq Oil Report noted that the power station and other buildings in the Baiji complex were already "under the control of local tribes." After a counterattack by government reinforcements, the complex became a contested area.
Iraq Oil Report characterized the attack on Baiji by insurgents as "what could be an attempt to hijack a portion of Iraq's oil revenue stream." If the occupation of Baiji is consolidated, the "zone of control" would also include the Haditha refinery, the Qaiyarah and Hamrah oil fields, and "key infrastructure corridors such as the Iraq-Turkey Pipeline and al-Fatha, where a collection of pipelines and other facilities deliver oil, gas and fuel to the center and north of the country."
Further proof of this intention to control "a portion of Iraq's oil revenue stream" can be found in the first actions taken by tribal guerrillas once they captured the power station at Baiji: "Militants have caused no damage and instructed workers to keep the facility online" in preparation for restarting the facility as soon as possible. Similar policies were instituted in the captured oil fields and at the Haditha refinery. Though the current situation is too uncertain to permit actual operation of the facilities, the overarching goal of the militants is clear. They are attempting to accomplish by force what could not be accomplished through the political process and protest: taking possession of a significant portion of the proceeds from the country's oil exports.
And the insurgents appear determined to begin the reconstruction process that Maliki refused to fund. Only a few days after these victories, the Associated Press reported that insurgents were promising Mosul citizens and returning refugees "cheap gas and food," and that they would soon restore power and water, and remove traffic barricades. Assumedly, this will be funded by upwards of $450 million (of oil money), as well as gold bullion, reportedly looted from a branch of the Central Bank of Iraq and assorted other banks in the Mosul area.
The oppressive regime of Saddam Hussein was racked with insurgency, and when vicious repression failed, it delivered a portion of the vast oil revenues to the people in the form of government jobs, social services and subsidized industries and agriculture. The oppressive U.S. occupation was racked with insurgency precisely because it tried to harness the country's vast oil revenues to its imperial designs in the Middle East. The oppressive Maliki regime is now racked with insurgency, because the prime minister refused to share those same vast oil revenues with his Sunni constituents.
It has always been about the oil, stupid!
Michael Schwartz is a Distinguished Teaching Professor, Emeritus, of sociology at Stony Brook State University. Long a TomDispatch regular, he is the author of many books and articles on popular protest and insurgency, corporate dynamics, and political policy, including War Without End: The Iraq War in Context. His email address is [email protected].
[Note on Sources: This commentary rests, in part, on the reporting of Ben Lando and the staff of Iraq Oil Report, which is the best English language source for information about politics, economics, and social protest in Iraq. Because its articles cannot be accessed without a subscription, no links to its work are provided in the text. Unlinked evidence about oil and the U.S. occupation is also taken from War Without End: The Iraq War in Context.]
For the past 15 years, Ontario Power Generation—one of the largest producers of electricity in North America—has been working to obtain approval from the Canadian government to build an underground repository near the Great Lakes to store its nuclear waste.
As the approval process for the Deep Geologic Repository (DGR) nears an end, some concerned citizens have started a petition asking lawmakers in Canada, as well as the U.S., to block the approval of the proposed nuclear waste repository near the Bruce Nuclear Power Plant site in Kincardine, Ontario.
Almost 61,000 people have signed the petition so far, including Dr. David Suzuki, a famous Canadian environmentalist.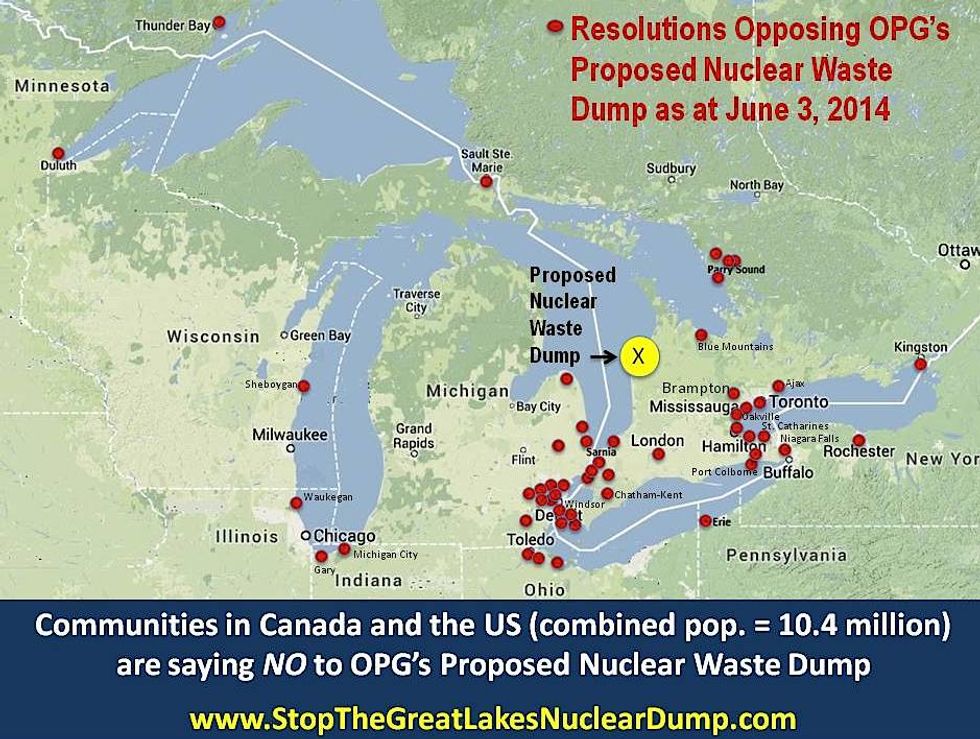 Much of the concern is focused on the proposed repository's location—just about a half mile from the shores of Lake Huron. Groups such as Stop The Great Lakes Nuclear Dump argue that if radioactive nuclear waste leaked into the water, the 40 million Canadians and Americans who depend on the Great Lakes for their drinking water, would find themselves without access to a source of clean freshwater.
Though some are troubled by the idea of underground nuclear waste repositories, Emily Hammond, a law professor at The George Washington University Law School and scholar at the Center for Progressive Reform, says the scientific community has come to the consensus that it's actually the best way to dispose of radioactive material.
Hammond recognizes the concerns regarding the proposed facility—and of nuclear power or waste, in general—but, she said, "Nuclear waste repositories are some of the safest places you could put anything on Earth," as the facilities are "over designed."
She also says that any company building a repository should be transparent and allow scientists and concerned citizens to conduct studies and voice concerns.
Meanwhile, although many activists opposed to the site have expressed their concerns in recent years, numerous scientific studies conducted on the proposed site of the DGR by scientists around the globe have all come to the same conclusion: the site is a safe location for nuclear waste disposal.
Safe Space?
Arguments that the site is safe stem from its location in a seismically stable region. Scientists say the rock formations have hardly moved during the last 450 million years and don't appear to indicate any future movement.
However, not all scientists agree that a glance at a rock formation can clearly determine how safe it may be to store nuclear waste in the area. For instance, William Fyfe, a retired University of Western Ontario professor who worked as an international consultant on nuclear waste before he passed away last fall, voiced his concerns about the project due to the site's close proximity to water.
"It is universally acknowledged that nuclear waste must be kept away from water circulating through the environment of living things," the late Fyfe said, "since water is seen as the main vehicle for eventual dissolution and dissemination of radiotoxic pollutants."
Michigan Congressman Dan Kildee has also expressed concerns about the location of the proposed DGR, especially due to recent issues at facilities that were supposed to be spill-proof—such as the Waste Isolation Pilot Plant (WIPP) in New Mexico.
"These nuclear waste storage sites, although often said to be impenetrable, are not perfect, as this radiation leak shows," Kildee said in February, after a broken drum at the WIPP facility reportedly caused a leak. "I continue to have great concerns with locating a similar nuclear waste site less than a mile from Lake Huron in Ontario."
"Storing nuclear waste so dangerously close to the Great Lakes is just too much of a risk to take," Kildee continued. "Michigan and our shared water basin with Canada would be forever changed if a nuclear radiation leak were to happen. Such contamination would also have a drastic effect on the livelihood and well-being of both Michiganders and Canadians."
Concerns regarding contaminated water have prompted more than 50 cities and towns in Ontario and in the U.S. states bordering the Great Lakes to pass resolutions opposing the DGR.
Beverly Fernandez, spokesperson for Stop The Great Lakes Nuclear Dump, an opposition group formed last year, says the project "defies common sense."
"Would you bury poison beside your well?" she asked rhetorically.
Need for a Nuclear Repository
Plans for the underground repository first began in 2001, when officials from the small town of Kincardine in Ontario, Canada, approached officials at OPG in search of a more permanent storage solution for the nuclear waste materials the Ontario-government owned company has been kept in above-ground containers for the past 40 years or so.
Ontario relies heavily on nuclear power, which is viewed as a clean power source because it doesn't produce smog or contribute to climate change. About 50 percent of Ontario's electricity is currently generated by nuclear power plants, making the province the largest nuclear power jurisdiction in North America.
"We have had nuclear power since the late 1960s," said Neal Kelly, director of media, issues and information management for OPG.
The major benefit to nuclear power, Kelly says, is that it generates large amounts of relatively cheap electricity around the clock, which is used to power homes, businesses, hospitals and more.
But the creation of nuclear energy also creates a need to dispose of the resulting nuclear waste. There are three types of nuclear waste streams produced by nuclear power plants: low-, medium- and high-level wastes. High-level wastes—essentially the fuel bundles in the reactors—would not be put into the DGR, as Kelly says those only disposed at the very nuclear power plants where they were produced and used.
The other two types of radioactive waste materials would be buried in the proposed DGR site, though. The vast majority would be low-level waste —items that are slightly contaminated by nuclear waste, such as gloves, coveralls and mops. For the past 40 years, these low-level materials were moved to Kincardine, where they were incinerated.
Kelly says that OPG will continue to incinerate these items and bury the ash in the depository. Although the resulting ash is radioactive, the material being burned contains such a small amount of radiation that Kelly says the employees who handle it wear minimal protective gear—just coveralls and gloves.
Medium-level waste that would be buried in the DGR includes items like filters and resins that cannot be incinerated because they were located closer to the reactor core. Just like the low-level radioactive items, the medium-level items have been disposed of safely in the area for 40 years, Kelly says.
Scientific Analysis
As both sides argue why the DGR should or should not be built on the shores of Lake Huron, a three-person environmental panel of experts in the fields of geology, science and mining, has been appointed by the Canadian Ministry of the Environment to thoroughly research the geologic structure of the land and hear comments and concerns from members of the public.
Before OPG applied for approval to build the facility near Lake Huron, Kelly says, the company researched the types of facilities used to store nuclear waste around the world and shared the best practices with officials from Kincardine and surrounding municipalities.
The creation of a nuclear waste storage facility in deep rock was the option the municipalities liked best, Kelly says, so OPG moved forward with the project.
Geologists were also called in to analyze the proposed site, which is where a lot of the waste is currently stored above ground. They spent about four years assessing the underground geological formations, studying the current environmental conditions and forecasting what might happen in the future.
Based on an examination of a piece of rock removed from more than three miles underground, geologists and scientists reported that the rock structure was around 450 million years old and hasn't shifted much over the long course of its existence. Because of this, the site was deemed an appropriate and safe place to build the repository.
"We were very lucky with the geology of the site," Kelly said.
OPG had the initial findings peer-reviewed by other scientists, he continued, and has since shared more than 12,000 pages of studies proving the safety of the rock formation to the environmental review panel and the public.
The U.S. Environmental Protection Agency and the Department of Environmental Quality in Michigan have also reviewed the findings. Both bodies concluded that storing the nuclear waste in the rock about 2,230 feet below the surface would not harm the environment.
Despite a plethora of scientists coming to the same conclusion, Allison Macfarlane, chairman of the U.S. Nuclear Regulatory Commission, has argued that geology has not yet advanced to the point in which predictions on future movement can be made based on a study of a rock formation.
Even with the use of computer software that can make predictions, Macfarlane has said that geologists are not able to account for processes or features they may be unaware of. For example, after studying a rock formation, government and industry scientists reported the chance of off-site migration occurring at a nuclear waste facility in Kentucky was "essentially nonexistent." But the plutonium, which scientists believed would travel a half of an inch on-site over a 24,000 year period, actually moved two miles off-site in less than 10 years.
Dr. Frank Greening, a retired OPG chemist, worked in the nuclear industry for more than 30 years. He also expressed concerns about the site in a report, in which he claims OPG has "severely underestimated" the radioactivity of the materials that will be put into the repository, "sometimes by factors of more than 100."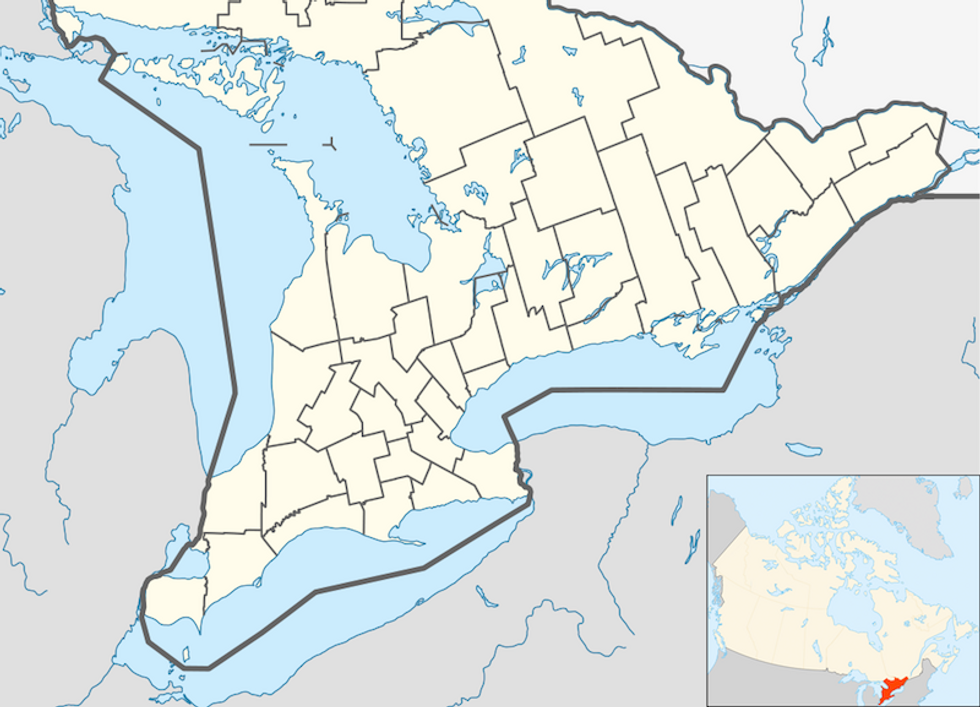 Public Opinion
Although thousands of Americans and Canadians are opposed to the DGR, thousands of others support the plan. Hammond says she must admit that even as an environmentalist, OPG appears to be doing everything properly by following the laws and being completely transparent throughout the democratic process.
Fernandez, of Stop The Great Lakes Nuclear Dump, disagrees that it has been a democratic process. She says OPG has paid around $35.7 million to Kincardine and four other shoreline communities located near the proposed DGR site, claiming that these funds are dispersed with the understanding that officials must support any effort to approve the repository or they'll lose the contributions.
OPG has not denied that it has donated money to local municipalities, which are home to 10,000 OPG employees, and it has been transparent about the donations. While it may be surprising that a company would willingly disclose financial contributions, according to Hammond, these types of donations are legal as long as they are authorized by the government.
Known as "benefits packages," Hammond says companies around the world—including those in the U.S.—often donate sums of money to cities where a project is anticipated in order to persuade people to support it. In the case of a nuclear structure, these funds are also meant to ensure that hospitals are equipped to handle the chemicals and relevant vocational courses are offered in the area that would enable local workforce participation.
But Fernandez remains unconvinced that the process is as democratic as OPG claims. She says the company failed to consult the 40 million people who would find themselves without access to clean drinking water if the DGR leaked or ask them if they approved of the project.
She also says OPG is seeking approval from a town of around 14,000 people—many of whom are OPG employees—for a decision that has implications for millions.
Fernandez suggests the company find another location to store the nuclear waste, such as an area that is not near the Great Lakes or as highly populated, or it should continue storing the material in bomb-proof, above-ground containers.
OPG's Kelly acknowledges the opposition to the project, but says most people change their minds once they learn about all of the research that has gone into the DGR. While OPG seems to be working hard to convince the public that the DGR is the right way to go, he says the company will not proceed without support from the First Nations groups that live in the area.
It should become clearer how indigenous populations and members of the public feel about the project in September, when four weeks of public hearings commence for what is likely the last time before the review panel is expected to make their decision sometime in early 2015.
How the Canadian government will eventually decide is anyone's guess at this point, but as environmental lawyers like Hammond note, this has been a remarkably aboveboard, democratic process—a feat in and of itself.
Long Road to Approval
Though Fernandez and other opponents push members of the public in both countries to block approval for the project, the petition to stop the DGR from being built is arguably a bit premature, as the project has not yet been approved.
Even if the panel does side with OPG, Kelly says the company has only applied for a license to construct the facility. OPG is currently essentially seeking approval to construct a mine to build the underground storage facility.
If the project is approved, Kelly says it would take five to seven years to build the DGR. Upon its completion, OPG would have to undergo another public process in order to obtain an operation license so the company could lawfully transport and store the nuclear waste in the DGR.
OPG expects the DGR to hold about 52,834,470 gallons of nuclear waste—the equivalent of about 35 years worth of nuclear waste. Once the DGR is full, the OPG would submit to another public process in which the company would seek a decommissioning license, which would allow OPG to fill about 2,230 feet of the mine shaft with cement and cap it at the top.
The company would be responsible for monitoring the facility for a period of time to ensure that radioactive material was not leaking, but it would eventually ask to abandon all responsibility for the site. This could occur about 300 years after the DGR had been closed, even though the chemicals remain radioactive for around 100,000 years.
Kelly says he and others at OPG are not concerned about the chemicals getting into the Great Lakes because not only have the rocks not moved in 450 million years, but there are multiple natural barriers—such as shale—that would help insulate the materials and prevent them from leaking into Lake Huron.
When asked about the disaster at the WIPP facility in New Mexico, Kelly explained that the proposed facility in Kincardine is different than the WIPP facility and OPG is studying what happened at WIPP and incorporating lessons learned into their plans to build the repository.