In 1988, my then Hyannis Port neighbor the late Kurt Vonnegut wrote a prescient letter to the Earth's planetary citizens of 2088 for Volkswagen's TIME magazine ad campaign. His seven points of advice are perhaps more relevant today than at any time in human history. We should keep this advice in mind this election year and adopt Vonnegut's recommendations while we still can.
Kurt VonnegutDaniele Prati, via Flickr Commons
Here's his letter:
Ladies & Gentlemen of A.D. 2088:
It has been suggested that you might welcome words of wisdom from the past, and that several of us in the twentieth century should send you some. Do you know this advice from Polonius in Shakespeare's Hamlet: 'This above all: to thine own self be true'? Or what about these instructions from St. John the Divine: 'Fear God, and give glory to Him; for the hour of His judgment has come'? The best advice from my own era for you or for just about anybody anytime, I guess, is a prayer first used by alcoholics who hoped to never take a drink again: 'God grant me the serenity to accept the things I cannot change, courage to change the things I can, and wisdom to know the difference.'

Our century hasn't been as free with words of wisdom as some others, I think, because we were the first to get reliable information about the human situation: how many of us there were, how much food we could raise or gather, how fast we were reproducing, what made us sick, what made us die, how much damage we were doing to the air and water and topsoil on which most life forms depended, how violent and heartless nature can be, and on and on. Who could wax wise with so much bad news pouring in?

For me, the most paralyzing news was that Nature was no conservationist. It needed no help from us in taking the planet apart and putting it back together some different way, not necessarily improving it from the viewpoint of living things. It set fire to forests with lightning bolts. It paved vast tracts of arable land with lava, which could no more support life than big-city parking lots. It had in the past sent glaciers down from the North Pole to grind up major portions of Asia, Europe, and North America. Nor was there any reason to think that it wouldn't do that again someday. At this very moment it is turning African farms to deserts, and can be expected to heave up tidal waves or shower down white-hot boulders from outer space at any time. It has not only exterminated exquisitely evolved species in a twinkling, but drained oceans and drowned continents as well. If people think Nature is their friend, then they sure don't need an enemy.

Yes, and as you people a hundred years from now must know full well, and as your grandchildren will know even better: Nature is ruthless when it comes to matching the quantity of life in any given place at any given time to the quantity of nourishment available. So what have you and Nature done about overpopulation? Back here in 1988, we were seeing ourselves as a new sort of glacier, warm-blooded and clever, unstoppable, about to gobble up everything and then make love—and then double in size again.

On second thought, I am not sure I could bear to hear what you and Nature may have done about too many people for too small a food supply.

And here is a crazy idea I would like to try on you: Is it possible that we aimed rockets with hydrogen bomb warheads at each other, all set to go, in order to take our minds off the deeper problem—how cruelly Nature can be expected to treat us, Nature being Nature, in the by-and-by?

Now that we can discuss the mess we are in with some precision, I hope you have stopped choosing abysmally ignorant optimists for positions of leadership. They were useful only so long as nobody had a clue as to what was really going on—during the past seven million years or so. In my time they have been catastrophic as heads of sophisticated institutions with real work to do.

The sort of leaders we need now are not those who promise ultimate victory over Nature through perseverance in living as we do right now, but those with the courage and intelligence to present to the world what appears to be Nature's stern but reasonable surrender terms:
Reduce and stabilize your population.
Stop poisoning the air, the water, and the topsoil.
Stop preparing for war and start dealing with your real problems.
Teach your kids, and yourselves, too, while you're at it, how to inhabit a small planet without helping to kill it.
Stop thinking science can fix anything if you give it a trillion dollars.
Stop thinking your grandchildren will be OK no matter how wasteful or destructive you may be, since they can go to a nice new planet on a spaceship. That is really mean, and stupid.
And so on. Or else.
Am I too pessimistic about life a hundred years from now? Maybe I have spent too much time with scientists and not enough time with speechwriters for politicians. For all I know, even bag ladies and bag gentlemen will have their own personal helicopters or rocket belts in A.D. 2088. Nobody will have to leave home to go to work or school, or even stop watching television. Everybody will sit around all day punching the keys of computer terminals connected to everything there is, and sip orange drink through straws like the astronauts.

Cheers,
Kurt Vonnegut
EcoWatch Daily Newsletter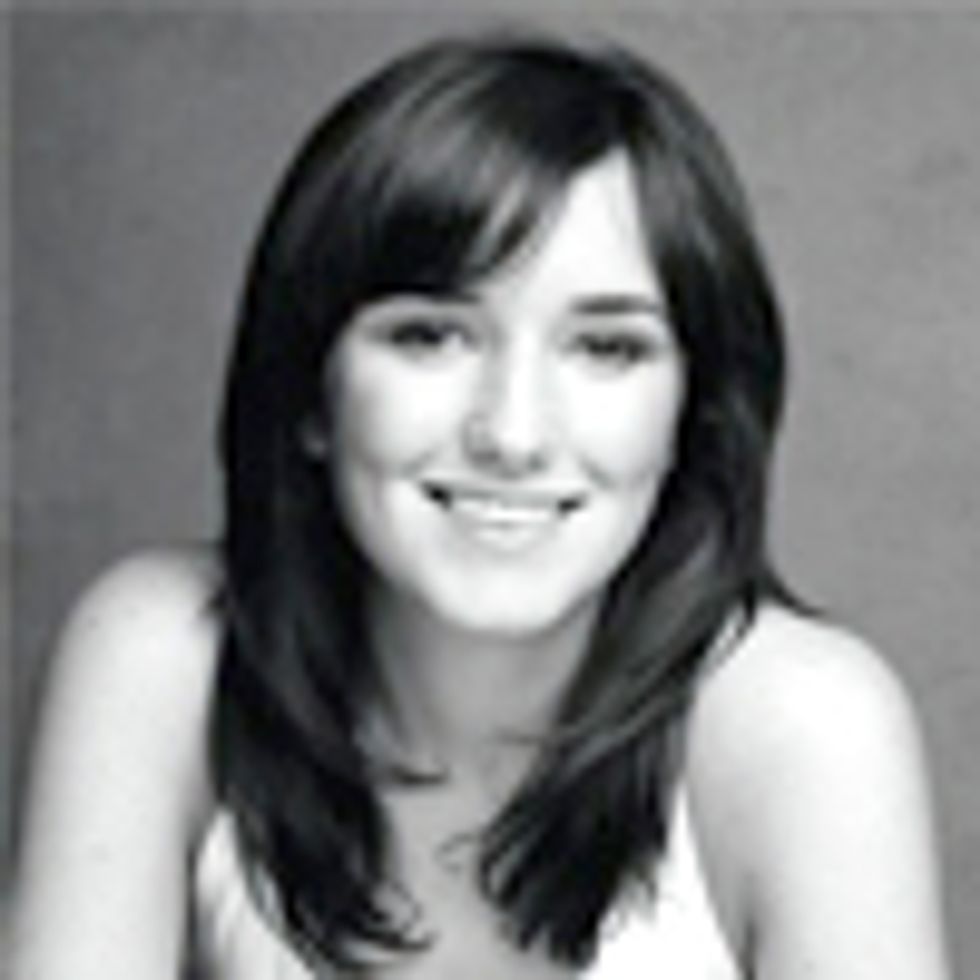 Despite recent promises by the Australian Government to keep Queensland's water supply clean, new legislation allows coal companies to get an exemption from pollution limits and dump polluted water into Queensland's rivers.
These laws spell disaster for local drinking water supplies, river ecosystems and, ultimately, the Great Barrier Reef. Watch Greenpeace Australia artfully rake their local government over the coals in this charming video.
Visit EcoWatch's COAL pages for more related news on this topic.
Installing solar panels is a great option for homeowners who want to reduce their power bills, and the payback period can be just a handful of years with favorable conditions. However, renters and apartment owners cannot use a typical solar power system due to the lack of space, and renters in particular must also negotiate with their landlords. A miniature solar system that is portable and easy to install can be a better option in these cases.
Rooftop solar systems can greatly reduce your electric bills, and you can add solar batteries to store solar energy for use at night. However, because most systems are tied to the power local grid, you must meet many technical requirements and get a permit to put solar on your property. The initial investment and paperwork are not a problem when installing solar panels in a home you own, but they're a limiting factor for renters.
If you don't own your home or apartment, you may have little incentive to invest in improving someone else's property. Even if your landlord gives you permission to install solar panels, the decision only makes sense financially if you plan to rent for a very long time — longer than the solar payback period. Also, consider the following factors:
When your lease ends, your landlord may not be willing to purchase the solar panels you installed.
Moving rooftop solar panels to another home is difficult, and you will need a professional installation and another permit for the new property.
There are many types of miniature solar systems that can be installed without the complex requirements and permitting procedures of more permanent structures. These systems are an excellent option for renters, since taking them to another property is as simple as relocating your TV.
Solar Benefits for Non-Homeowners
Solar panel systems offer a common benefit, regardless of their size: they generate electricity from sunlight, reducing the amount of electricity you must pay your utility company for each month. Solar power also lowers the environmental footprint of your home, especially if you live in a region where most of the grid electricity comes from fossil fuels.
Homeowners get a few extra benefits when they install a traditional solar system, including:
Their property becomes more valuable, and many states don't charge increased property taxes for the portion of home value that corresponds to solar panels.
Homeowners also qualify for the 26% federal solar tax credit as well as any additional incentives from state governments or utility companies.
There are permitting and grid connection requirements to meet, but once the solar PV system starts operating, it provides electricity for decades with minimal maintenance.
While mini solar panel systems may not be eligible for these perks, they have their benefits compared with rooftop systems. For example, they are much easier to install, with no permitting involved, and any maintenance is much simpler. Small-scale solar systems also have a lower price, and they are easily relocated.
The power bill savings achieved by a rooftop solar system are much higher, but that's because they're much larger. Many homeowners use solar PV systems that have capacities at or above 6 kW (6,000 W), while miniature systems often only generate up to 100 W. As you might expect, the corresponding cost of solar panels is very different: A 6 kW solar system can cost around $18,000 (before incentives) to install, while a miniature 100 W system might cost less than $300. However, each dollar invested is earned back multiple times over in both cases.
How to Utilize Solar Energy When You Rent
There are several options for renters who want to use solar power. These include:
Plug-in mini solar systems
Off-grid solar and battery systems
Portable solar panels
DIY solar setups
Appliance-specific solar panels
Plug-in mini solar systems work exactly like rooftop PV systems — they connect to your residence's wiring and synchronize with the voltage and frequency of your grid power — just at a smaller scale. The power generated by a plug-in mini system is usually enough to power several electronic devices and LED bulbs, but not high-power devices like air conditioners and washing machines.
Here are some things to consider when deciding whether a solar plug-in mini system is right for your rental property:
Plug-and-play solar panels are not subject to the permitting requirements and interconnection procedures of a traditional rooftop installation, and they can be simply connected to a suitable power outlet.
NOTE: When using plug-in solar panels, you must make sure that the power outlet used has a circuit with enough capacity to carry the current, as well as an adequate breaker. Otherwise, you can cause an electrical fault.
Because this type of panel connects to the electrical system of the property, you should ask your landlord for permission before investing in one. You should also ask an electrician to check the power outlet you plan on plugging the panels into to make sure it has adequate capacity.
Off-grid solar panels and solar battery systems are completely disconnected from the grid, which makes them a popular option for remote or rural sites with no electric service. In these types of systems, one or more solar panels are used to charge a battery or solar generator with USB charging sockets and power outlets for small appliances. These off-grid systems are also a viable option for renters, because they are entirely self-contained and don't connect to the utility grid.
Portable solar panels are popular for camping, but they can also be used by renters to power small devices. These are some of the smallest solar panels available, and they only have a few watts of capacity. Their main purpose is charging smartphones, tablets and other tiny USB devices, and many of them have built-in LED flashlights.
DIY solar panel setups are also an option. You can shop online for compatible solar panels, inverters, batteries and solar charge controllers, and then build a custom system according to your needs. However, keep in mind that you must have at least basic knowledge about electricity to safely and successfully install a homemade solar system.
Appliance-specific solar panels are also a viable option for renters. You can find many devices with built-in solar panels, which don't depend on a power outlet to operate. For example, you can install solar-powered outdoor lights for your backyard or balcony, or use a solar air conditioning unit or fan to provide extra ventilation during the hottest hours of the day.
Pros and Cons of Small Solar Units
Miniature solar systems have advantages and limitations like any device. They have a lower cost than traditional rooftop systems, plus they are easier to install and relocate. Just keep in mind that they can't power larger appliances, which means their power bill savings are small.
The following table summarizes the pros and cons of the most common types of miniature solar systems:
Renter-Friendly Solar System
Pros
Cons
Typical Price
Plug-in solar system
- Easy to install
- Can be plugged into a normal power outlet

- Can only operate when connected to the grid
- You need a dedicated circuit and breaker of adequate capacity

$1,500 for a 600 W solar system
Off-grid solar system
- Can charge batteries or generators to be used after sunset
- Fully independent from the grid

- Batteries increase the system cost significantly if you want a high energy storage capacity
$400 for a 100 W solar panel with a 24,000 mAh battery
Portable
- Easy to carry
- Can be used for camping and other trips

- Limited use: Charging smartphones and other small devices
$100 or less for a foldable 30 W panel
DIY Solar
- You can create a custom system that meets your needs
- Basic electrical knowledge is needed to set up a safe system
Variable, depending on the components used.
Appliance-specific
- Easy to install
- The solar panel is often included with the price of the device

- You can only use the solar panel to power one appliance or device
Variable, depending on the appliance
Miniature solar power systems are designed for small, low-power devices such as LED bulbs and electronic gadgets. If you're a renter and would like to increase your savings beyond what is possible with small solar kits, you can consider joining a community solar project near you.
These projects normally have two membership options: purchasing a share or paying a monthly subscription.
In both cases, you will be entitled to a portion of the kilowatt-hours produced by the system, and this portion will be subtracted from your bill.
Another advantage of community solar is that you can move freely to another apartment or home. Since the solar panels are not physically located where you live, you can usually re-assign the electricity savings to your new address.
Products to Help Renters Maximize Solar
There are many brands of miniature solar kits, but you should look for a reliable provider like Sunboxlabs. Since you're dealing with electricity, purchasing high-quality products is strongly advised to avoid accidents. Before purchasing any solar panel or a related component, make sure it has an electrical certification mark such as:
UL (Underwriters Laboratories)
ETL (Intertek)
CSA (Canadian Standards Association)
CE (Conformité Européenne)
You can look for a solar kit that includes all components, such as this WindyNation 100 Watt Solar Panel Kit. Alternatively, you can buy compatible parts separately, and build your own system. The following are some recommendations:
Keep in mind that you will also need wiring to connect all components together, and make sure you read all instructions carefully to ensure safety.