In 1988, my then Hyannis Port neighbor the late Kurt Vonnegut wrote a prescient letter to the Earth's planetary citizens of 2088 for Volkswagen's TIME magazine ad campaign. His seven points of advice are perhaps more relevant today than at any time in human history. We should keep this advice in mind this election year and adopt Vonnegut's recommendations while we still can.
Kurt VonnegutDaniele Prati, via Flickr Commons
Here's his letter:
Ladies & Gentlemen of A.D. 2088:
It has been suggested that you might welcome words of wisdom from the past, and that several of us in the twentieth century should send you some. Do you know this advice from Polonius in Shakespeare's Hamlet: 'This above all: to thine own self be true'? Or what about these instructions from St. John the Divine: 'Fear God, and give glory to Him; for the hour of His judgment has come'? The best advice from my own era for you or for just about anybody anytime, I guess, is a prayer first used by alcoholics who hoped to never take a drink again: 'God grant me the serenity to accept the things I cannot change, courage to change the things I can, and wisdom to know the difference.'

Our century hasn't been as free with words of wisdom as some others, I think, because we were the first to get reliable information about the human situation: how many of us there were, how much food we could raise or gather, how fast we were reproducing, what made us sick, what made us die, how much damage we were doing to the air and water and topsoil on which most life forms depended, how violent and heartless nature can be, and on and on. Who could wax wise with so much bad news pouring in?

For me, the most paralyzing news was that Nature was no conservationist. It needed no help from us in taking the planet apart and putting it back together some different way, not necessarily improving it from the viewpoint of living things. It set fire to forests with lightning bolts. It paved vast tracts of arable land with lava, which could no more support life than big-city parking lots. It had in the past sent glaciers down from the North Pole to grind up major portions of Asia, Europe, and North America. Nor was there any reason to think that it wouldn't do that again someday. At this very moment it is turning African farms to deserts, and can be expected to heave up tidal waves or shower down white-hot boulders from outer space at any time. It has not only exterminated exquisitely evolved species in a twinkling, but drained oceans and drowned continents as well. If people think Nature is their friend, then they sure don't need an enemy.

Yes, and as you people a hundred years from now must know full well, and as your grandchildren will know even better: Nature is ruthless when it comes to matching the quantity of life in any given place at any given time to the quantity of nourishment available. So what have you and Nature done about overpopulation? Back here in 1988, we were seeing ourselves as a new sort of glacier, warm-blooded and clever, unstoppable, about to gobble up everything and then make love—and then double in size again.

On second thought, I am not sure I could bear to hear what you and Nature may have done about too many people for too small a food supply.

And here is a crazy idea I would like to try on you: Is it possible that we aimed rockets with hydrogen bomb warheads at each other, all set to go, in order to take our minds off the deeper problem—how cruelly Nature can be expected to treat us, Nature being Nature, in the by-and-by?

Now that we can discuss the mess we are in with some precision, I hope you have stopped choosing abysmally ignorant optimists for positions of leadership. They were useful only so long as nobody had a clue as to what was really going on—during the past seven million years or so. In my time they have been catastrophic as heads of sophisticated institutions with real work to do.

The sort of leaders we need now are not those who promise ultimate victory over Nature through perseverance in living as we do right now, but those with the courage and intelligence to present to the world what appears to be Nature's stern but reasonable surrender terms:
Reduce and stabilize your population.
Stop poisoning the air, the water, and the topsoil.
Stop preparing for war and start dealing with your real problems.
Teach your kids, and yourselves, too, while you're at it, how to inhabit a small planet without helping to kill it.
Stop thinking science can fix anything if you give it a trillion dollars.
Stop thinking your grandchildren will be OK no matter how wasteful or destructive you may be, since they can go to a nice new planet on a spaceship. That is really mean, and stupid.
And so on. Or else.
Am I too pessimistic about life a hundred years from now? Maybe I have spent too much time with scientists and not enough time with speechwriters for politicians. For all I know, even bag ladies and bag gentlemen will have their own personal helicopters or rocket belts in A.D. 2088. Nobody will have to leave home to go to work or school, or even stop watching television. Everybody will sit around all day punching the keys of computer terminals connected to everything there is, and sip orange drink through straws like the astronauts.

Cheers,
Kurt Vonnegut
EcoWatch Daily Newsletter
[Editor's note: Maybe it's just coincidence that on the same day this report came out, the World Meteorological Organization released a report stating that the amount of greenhouse gases in the atmosphere reached a new record high in 2011, and that between 1990 and 2011 there was a 30 percent increase in radiative forcing—the warming effect on our climate—because of carbon dioxide (CO2) and other heat-trapping long-lived gases. With the below report analyzing information about proposed new coal-fired plants and other market trends in order to assess potential future risks to the global climate, it's distressing that our world leaders are unable to address the climate crisis and reduce carbon emissions instead of increase them! It's also worth noting that the World Bank released a report this week, Turn Down the Heat: Why a 4°C Warmer World Must be Avoided, warning that if the global community fails to act on climate change, it will trigger a cascade of cataclysmic changes that include extreme heat-waves, declining global food stocks and a sea-level rise affecting hundreds of millions of people.]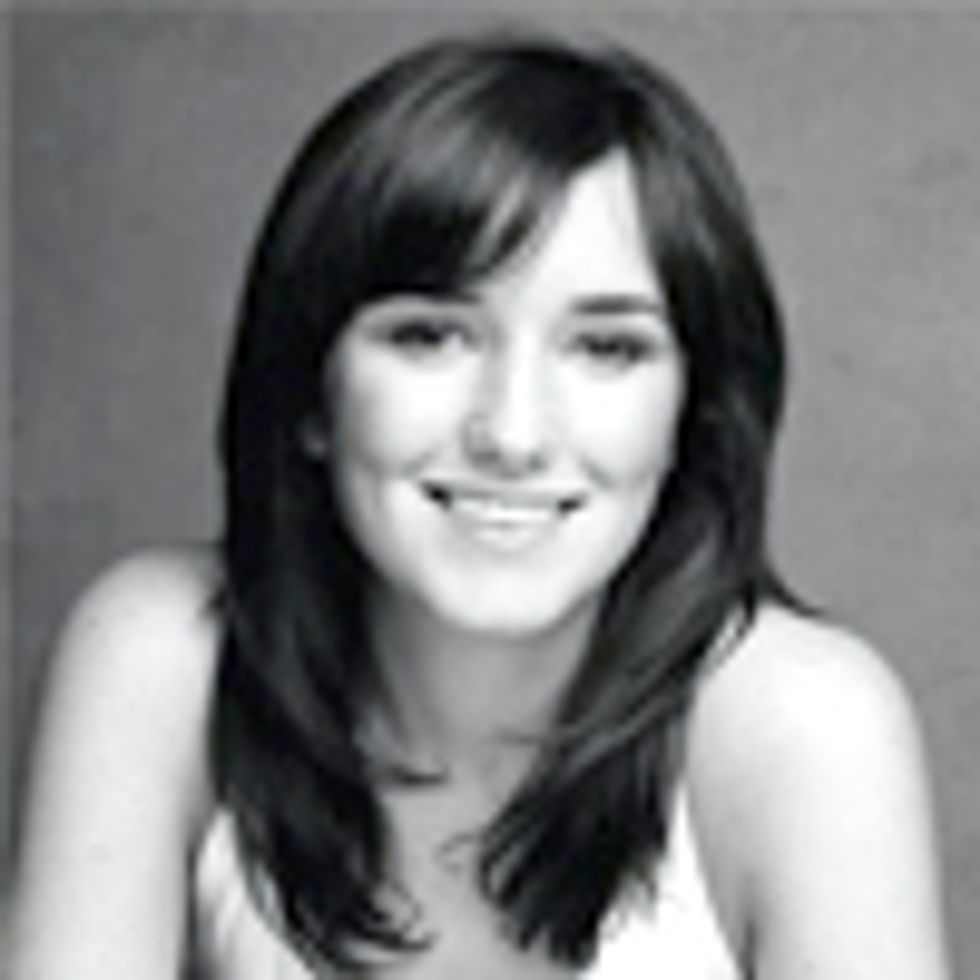 The World Resources Institute (WRI) released a report today, Global Coal Risk Assessment, that analyzes information about proposed new coal-fired plants and other market trends in order to assess potential future risks to the global climate. The report finds that there are 1,199 new coal power plants in the works, totaling more than 1.4 million megawatts of capacity worldwide. That's four times the capacity of all the coal-fired power plants in the U.S. Seventy-six percent of the coal plants are proposed for India and China, with the U.S. seventh in the world for coal power plants in development. We have thirty six on the table. Yikes.
According to the WRI, if all of these projects are built, it would add new coal power capacity that is almost four times the current capacity of all coal-fired plants in the U.S.
View the locations of proposed coal-fired power plants by country in this interactive map below.
Key Findings in today's assessment include:
According to International Energy Agency (IEA) estimates, global coal consumption reached 7,238 million tonnes in 2010. China accounted for 46 percent of consumption, followed by the U.S. (13 percent) and India (9 percent).

According to WRI's estimates, 1,199 new coal-fired plants, with a total installed capacity of 1,401,278 megawatts (MW), are being proposed globally. These projects are spread across 59 countries. China and India together account for 76 percent of the proposed new coal power capacities.

New coal-fired plants have been proposed in 10 developing countries: Cambodia, Dominican Republic, Guatemala, Laos, Morocco, Namibia, Oman, Senegal, Sri Lanka and Uzbekistan. Currently, there is limited or no capacity for domestic coal production in any of these countries.

Our analysis found that 483 power companies have proposed new coal-fired plants. With 66 proposed projects, Huaneng (Chinese) has proposed the most, followed by Guodian (Chinese) and NTPC (Indian).

The "Big Five" Chinese power companies (Datang, Huaneng, Guodian, Huadian and China Power Investment) are the world's biggest coal-fired power producers, and are among the top developers of proposed new coal-fired plants.

State-owned power companies play a dominant role in proposing new coal-fired plant projects in China, Turkey, Indonesia, Vietnam, South Africa, Czech Republic and many other countries.

Chinese, German and Indian power companies are notably increasingly active in transnational coal-fired project development.

According to IEA estimates, the global coal trade rose by 13.4 percent in 2010, reaching 1,083 million tonnes.

The demands of the global coal trade have shifted from the Atlantic market (driven by Germany, the United Kingdom, France and the U.S.) to the Pacific market (driven by Japan, China, South Korea, India and Taiwan). In response to this trend, many new infrastructure development projects have been proposed.

Motivated by the growing Pacific market, Australia is proposing to increase new mine and new port capacity up to 900 million tonnes per annum (Mtpa)—three times its current coal export capacity.
Visit EcoWatch's CLIMATE CHANGE and COAL pages for more related news on this topic. 
waterlust.com / @tulasendlesssummer_sierra .
Each product featured here has been independently selected by the writer. If you make a purchase using the links included, we may earn commission.
The bright patterns and recognizable designs of Waterlust's activewear aren't just for show. In fact, they're meant to promote the conversation around sustainability and give back to the ocean science and conservation community.
Each design is paired with a research lab, nonprofit, or education organization that has high intellectual merit and the potential to move the needle in its respective field. For each product sold, Waterlust donates 10% of profits to these conservation partners.
Eye-Catching Designs Made from Recycled Plastic Bottles
waterlust.com / @abamabam
The company sells a range of eco-friendly items like leggings, rash guards, and board shorts that are made using recycled post-consumer plastic bottles. There are currently 16 causes represented by distinct marine-life patterns, from whale shark research and invasive lionfish removal to sockeye salmon monitoring and abalone restoration.

One such organization is Get Inspired, a nonprofit that specializes in ocean restoration and environmental education. Get Inspired founder, marine biologist Nancy Caruso, says supporting on-the-ground efforts is one thing that sets Waterlust apart, like their apparel line that supports Get Inspired abalone restoration programs.
"All of us [conservation partners] are doing something," Caruso said. "We're not putting up exhibits and talking about it — although that is important — we're in the field."
Waterlust not only helps its conservation partners financially so they can continue their important work. It also helps them get the word out about what they're doing, whether that's through social media spotlights, photo and video projects, or the informative note card that comes with each piece of apparel.
"They're doing their part for sure, pushing the information out across all of their channels, and I think that's what makes them so interesting," Caruso said.
And then there are the clothes, which speak for themselves.
Advocate Apparel to Start Conversations About Conservation
waterlust.com / @oceanraysphotography
Waterlust's concept of "advocate apparel" encourages people to see getting dressed every day as an opportunity to not only express their individuality and style, but also to advance the conversation around marine science. By infusing science into clothing, people can visually represent species and ecosystems in need of advocacy — something that, more often than not, leads to a teaching moment.

"When people wear Waterlust gear, it's just a matter of time before somebody asks them about the bright, funky designs," said Waterlust's CEO, Patrick Rynne. "That moment is incredibly special, because it creates an intimate opportunity for the wearer to share what they've learned with another."
The idea for the company came to Rynne when he was a Ph.D. student in marine science.
"I was surrounded by incredible people that were discovering fascinating things but noticed that often their work wasn't reaching the general public in creative and engaging ways," he said. "That seemed like a missed opportunity with big implications."
Waterlust initially focused on conventional media, like film and photography, to promote ocean science, but the team quickly realized engagement on social media didn't translate to action or even knowledge sharing offscreen.
Rynne also saw the "in one ear, out the other" issue in the classroom — if students didn't repeatedly engage with the topics they learned, they'd quickly forget them.
"We decided that if we truly wanted to achieve our goal of bringing science into people's lives and have it stick, it would need to be through a process that is frequently repeated, fun, and functional," Rynne said. "That's when we thought about clothing."
Support Marine Research and Sustainability in Style
To date, Waterlust has sold tens of thousands of pieces of apparel in over 100 countries, and the interactions its products have sparked have had clear implications for furthering science communication.
For Caruso alone, it's led to opportunities to share her abalone restoration methods with communities far and wide.
"It moves my small little world of what I'm doing here in Orange County, California, across the entire globe," she said. "That's one of the beautiful things about our partnership."
Check out all of the different eco-conscious apparel options available from Waterlust to help promote ocean conservation.
Melissa Smith is an avid writer, scuba diver, backpacker, and all-around outdoor enthusiast. She graduated from the University of Florida with degrees in journalism and sustainable studies. Before joining EcoWatch, Melissa worked as the managing editor of Scuba Diving magazine and the communications manager of The Ocean Agency, a non-profit that's featured in the Emmy award-winning documentary Chasing Coral.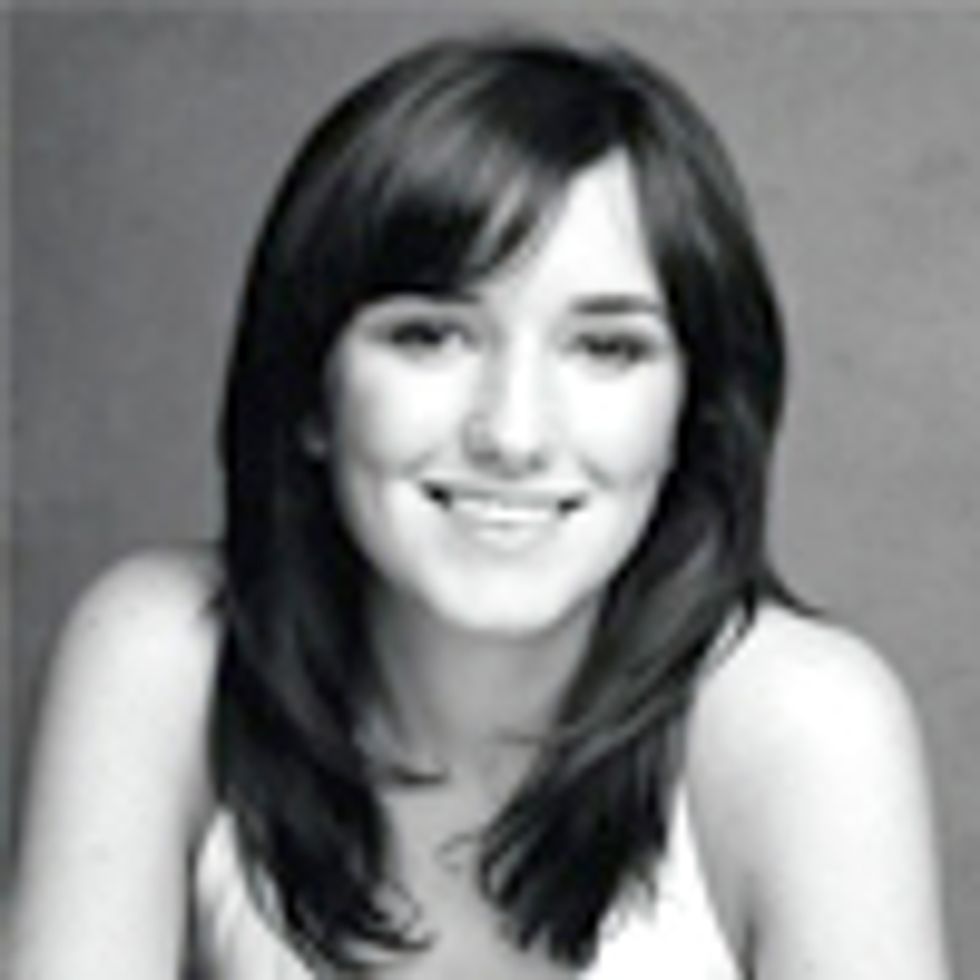 The giant Atlantic bluefin tuna is praised for its size (bigger than a horse), its longetevity (it can live to 30) and its speed (faster than a Porsche). The Atlantic bluefin is also one of the most commercially valuable species of fish on Earth. Fetching $200/lb on the dock, a mature bluefin can be worth as much as $200,000.
Known as the "cocaine of the seas," the species have been over fished to the point of endangerment. The Atlantic bluefin lived sustainably in the Mediterranean Sea for generations, but the boom of the luxury sushi and sashimi market in the 70s and 80s put the fish on the world's most wanted list. With the development of tuna farms (essentially fattening pens), bluefins became available outside the luxury goods market in the 90s. Soaring demand has caused an 85 percent decline in the population.
The World Wildlife Fund (WWF) is at the forefront of the struggle to save the Atlantic bluefins. Its Mediterranean tagging missions track population changes and migration patterns. The WWF commissioned the International Commission for the Conservation of Atlantic Tunas (ICCAT) to implement a fishing capacity reduction plan, mandate that tuna farms record the sizes of their wild harvests for ICCAT assessment and investigate international trade data. Despite 40 years of these efforts, the bluefin population has continued to plummet. Last month, a WWF report uncovered a massive unreported trade via Panama that has been going on for decades. The report revealed that between 2000 and 2010, the equivalent of 18,704 tons of  live bluefin tuna were traded via Panama without being reported to the ICCAT.
Fortunately, yesterday in Morocco, at their annual meeting, the ICCAT reported some good news—tuna stocks have shown some signs of recovery. Despite this news, the Atlantic bluefin tuna continues to be the most overly and illegally fished species on our planet.
You might be wondering what you can do on the individual level for the Atlantic bluefin Tuna while the WWF continues to fight against the widespread pirate fishing that represents the principle peril to the bluefin tuna's continued existence.
For one thing, you can choose to boycott Atlantic bluefin tuna that has been caught illegally. Unfortunately, it's impossible to tell how the tuna was caught or whether it came from a juvenile. However, if you cannot avoid tuna altogether, the WWF has a few tips. When ordering tuna sushi or sashimi, ask your restaurateur where the fish was caught. If it was caught in the Mediterranean, the WWF advises against ordering it. At the fish market or the supermarket, ask the fishmonger if they are selling Atlantic bluefin tuna that comes from the Mediterranean. If so, don't buy it. As for canned tuna, it is very unlikely to be Atlantic bluefin tuna.
Visit EcoWatch's BIODIVERSITY pages for more related news on this topic.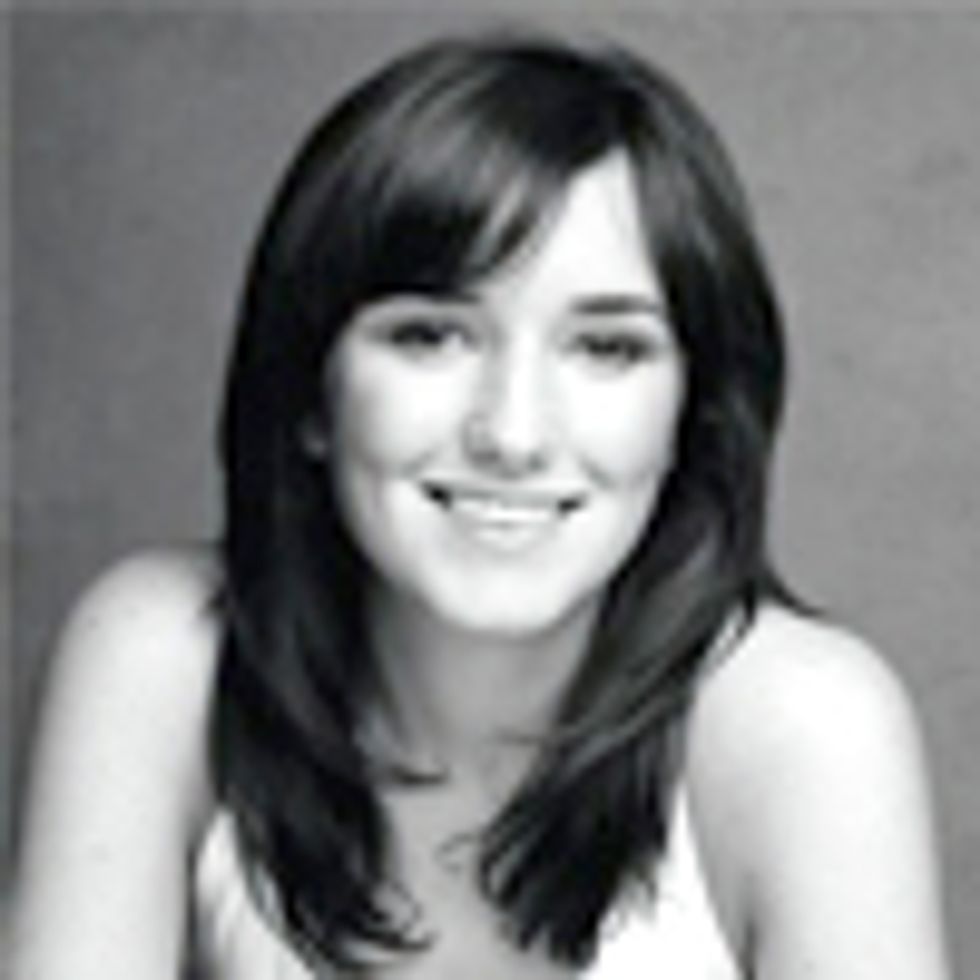 The Food Mythbusters new video, Do We Really Need Industrial Agriculture to Feed the World, exposes the realities of our current food system showing the environmental and health-related consequences we face by supporting Big Ag. This clip spells out a complicated problem with a surprisingly simple solution.
Warning:  Contains some scary stuff about the produce that is currently feeding our country! Think nasty pests and sick cows.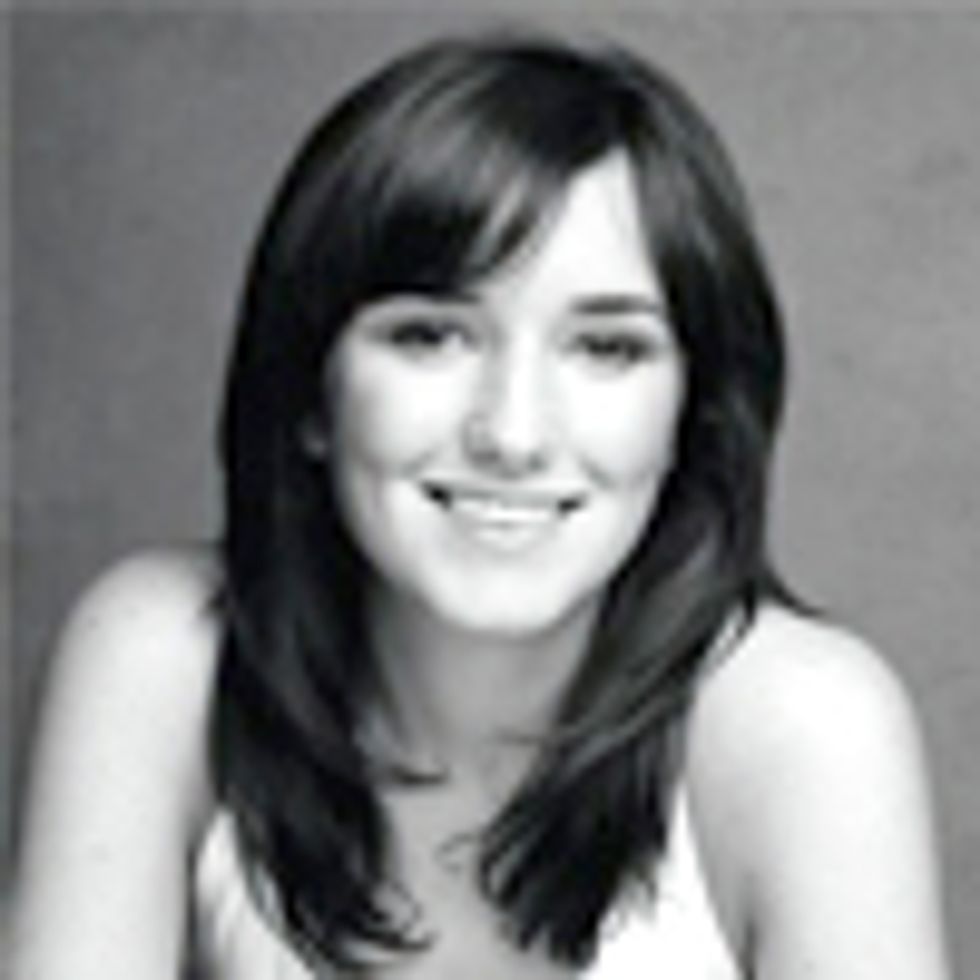 Despite recent promises by the Australian Government to keep Queensland's water supply clean, new legislation allows coal companies to get an exemption from pollution limits and dump polluted water into Queensland's rivers.
These laws spell disaster for local drinking water supplies, river ecosystems and, ultimately, the Great Barrier Reef. Watch Greenpeace Australia artfully rake their local government over the coals in this charming video.
Visit EcoWatch's COAL pages for more related news on this topic.