Unsplash
If you want to see a solution to the climate crisis in your lifetime, they might be the two most important words you hear this year: carbon pricing.
Sure, the crisis is a complex challenge with no one solution. But while carbon pricing may not be a silver bullet, it's one we're going to need in the chamber—and critically, support is growing all along the political spectrum right when we need it.
First, a quick primer. Carbon pricing as a concept is basically just what it sounds like: attaching a market price to carbon pollution emitted from burning fossil fuels. From there, things get a little more complicated as there are several ways to do it.
Carbon Tax: The simplest approach, a carbon tax assigns a price to each unit of carbon emitted or the carbon content of a fuel, either for designated industries or entire societies. There's a clear cause and effect: the more carbon you burn and emissions you put into the air, the more you pay. Plus, the price rises over time, gradually putting more and more pressure on people or industries to cut their emissions.
Emissions Trading Scheme (ETS): Usually called "cap-and-trade" in the U.S., the principle is that a state, provincial or national government establishes a market with a limit on how much a designated set of industries can emit in a year (the "cap" part). The government then distributes and/or sells allowances to emit a certain amount to everyone in the market. If a company, for example, is going to emit more than it originally bought, it has to buy more from someone else in the market who's not planning to emit as much (the "trade" part).
Fuel Tax: This is where a government will directly tax a fuel based on the amount of say, coal itself, rather than the carbon it produces when burned.
Hybrid Instruments: An increasingly popular option, hybrid instruments combine elements of a carbon tax and an ETS.
There's more to say about each of these—and we've put together the 2017 Handbook on Carbon Pricing Instruments to say it—but the important thing is that each uses market forces to encourage people or companies to burn less carbon—and so put less pollution driving climate change into the air.
Even big energy CEOs know that climate change is real and we have to take action today. #StandWithReality:… https://t.co/eKpEy2E1Xx

— Climate Reality (@Climate Reality)1493294860.0
There's a flip side in that introducing some form of carbon pricing in turn makes low and no-carbon alternatives like solar and wind a lot more attractive because they don't carry the same costs as coal, oil, or gas. Users save money while investors start shifting more into renewables as demand for the better economic option grows, encouraging more development that encourages prices to drop even further. And on and on in a virtuous cycle.

The important point: done right, carbon pricing shifts the transition to a clean energy economy into high gear. And does it by making one part of our economic system a little more fair, a little more just.

That's because carbon pricing – as economists would say—helps to internalize externalities. As normal people would say, in many cases, those responsible for carbon pollution—think power plants, fossil fuel companies—aren't the ones paying the cost of climate change. That goes to kids suffering from more frequent asthma attacks or families watching wildfires devour their houses or a hundred other examples. Carbon pricing reverses that dynamic and puts something closer to the big-picture costs of carbon into the price of burning it.
Best of all, carbon pricing can appeal to pretty much every political persuasion—and in a time when at least in the U.S., Republicans and Democrats seem to have trouble agreeing on anything other than the virtues of spicy salmon rolls and bacon cheeseburgers—that's an important thing. More and more conservatives like carbon pricing because – if done right (and that's a big "if")—it can significantly cut government regulations and give businesses greater degrees of freedom, while achieving much of the same result. Better yet, carbon pricing can be designed to become revenue neutral, meaning the money generated from the plan goes back to individual taxpayers in one form or another.
This is the approach an all-star team of Republican thought leaders and policymakers from the Reagan and Bush administrations has taken, though there is a real danger of cutting regulators like the EPA almost completely out of the picture in exchange for a carbon price, as this plan would do. Meanwhile, one economist has even boiled an approach to carbon pricing he thinks can stop rising temperatures and heat up the economy down to one page.

On the other side of the spectrum, progressives like carbon pricing because, with the right design, it can help both cut down emissions and make the world a little more fair. Two factors in particular go into making this happen. First, structuring any plan to ensure that lower-income citizens get more in benefits than they personally pay in costs. Second, using a significant part of the revenue generated to actually lower emissions by investing in clean energy—and focusing investment in communities that are already suffering from climate impacts or fossil fuel industry pollution.
Progressives also like carbon pricing because it works in the real world. Scandinavian countries—Finland, Norway, and Sweden—were the first to embrace carbon pricing back in the 90s and contrary to the scare tactic stories you might expect, have actually seen their economies grow. After introducing a carbon tax in 1991, Sweden, for example, has seen emissions drop by 25 percent while its GDP has grown 60 percent—all with what has become the highest carbon tax in the world.
It's not just idyllic Scandinavian countries making carbon pricing work either. Until the election of a premier friendly to fossil fuel interests in 2012 stalled annual rate increases, British Columbia was showing how a revenue-neutral carbon tax could work in North America to cut emissions without impeding economic growth.
More carbon pricing is on the way, too. China—the world's largest carbon polluter—has been running ETS pilots in seven major industrial cities across the country with a view to launching a national system some time this year. In the U.S., lawmakers in Washington State, Massachusetts, Rhode Island, Connecticut, and Vermont have learned from past setbacks and are working to introduce plans at the state level. Plus, Canada just announced a new plan requiring all provinces to develop some approach to carbon pricing by 2018—or adopt a hybrid federal plan that's one part fuel tax and one part ETS.

It's not only the urgency of the crisis itself that's driving policymakers to look at carbon pricing as a feasible strategy for cutting emissions. After promising to cut emissions as part of the Paris agreement in 2015, many leaders started looking into real-world paths to live up to their commitments. In a world where no country wants to be the one that can't honor their word, carbon pricing looks like a very attractive and practical path forward.
Even the CEO of Shell knows that we have to #ActOnClimate. #StandWithReality: https://t.co/FVn828hP4N https://t.co/VIxpPcREGw

— Climate Reality (@Climate Reality)1494822122.0
The French writer Victor Hugo (author of The Hunchback of Notre Dame and Les Misérables, among others) once wrote, "You can resist an invading army; you cannot resist an idea whose time has come." For those who want to keep talking about glaciers in the present tense and pass a world we can be proud of on to our children, carbon pricing is an idea whose time has certainly come.
EcoWatch Daily Newsletter
waterlust.com / @tulasendlesssummer_sierra .
Each product featured here has been independently selected by the writer. If you make a purchase using the links included, we may earn commission.
The bright patterns and recognizable designs of Waterlust's activewear aren't just for show. In fact, they're meant to promote the conversation around sustainability and give back to the ocean science and conservation community.
Each design is paired with a research lab, nonprofit, or education organization that has high intellectual merit and the potential to move the needle in its respective field. For each product sold, Waterlust donates 10% of profits to these conservation partners.
Eye-Catching Designs Made from Recycled Plastic Bottles
waterlust.com / @abamabam
The company sells a range of eco-friendly items like leggings, rash guards, and board shorts that are made using recycled post-consumer plastic bottles. There are currently 16 causes represented by distinct marine-life patterns, from whale shark research and invasive lionfish removal to sockeye salmon monitoring and abalone restoration.

One such organization is Get Inspired, a nonprofit that specializes in ocean restoration and environmental education. Get Inspired founder, marine biologist Nancy Caruso, says supporting on-the-ground efforts is one thing that sets Waterlust apart, like their apparel line that supports Get Inspired abalone restoration programs.
"All of us [conservation partners] are doing something," Caruso said. "We're not putting up exhibits and talking about it — although that is important — we're in the field."
Waterlust not only helps its conservation partners financially so they can continue their important work. It also helps them get the word out about what they're doing, whether that's through social media spotlights, photo and video projects, or the informative note card that comes with each piece of apparel.
"They're doing their part for sure, pushing the information out across all of their channels, and I think that's what makes them so interesting," Caruso said.
And then there are the clothes, which speak for themselves.
Advocate Apparel to Start Conversations About Conservation
waterlust.com / @oceanraysphotography
Waterlust's concept of "advocate apparel" encourages people to see getting dressed every day as an opportunity to not only express their individuality and style, but also to advance the conversation around marine science. By infusing science into clothing, people can visually represent species and ecosystems in need of advocacy — something that, more often than not, leads to a teaching moment.

"When people wear Waterlust gear, it's just a matter of time before somebody asks them about the bright, funky designs," said Waterlust's CEO, Patrick Rynne. "That moment is incredibly special, because it creates an intimate opportunity for the wearer to share what they've learned with another."
The idea for the company came to Rynne when he was a Ph.D. student in marine science.
"I was surrounded by incredible people that were discovering fascinating things but noticed that often their work wasn't reaching the general public in creative and engaging ways," he said. "That seemed like a missed opportunity with big implications."
Waterlust initially focused on conventional media, like film and photography, to promote ocean science, but the team quickly realized engagement on social media didn't translate to action or even knowledge sharing offscreen.
Rynne also saw the "in one ear, out the other" issue in the classroom — if students didn't repeatedly engage with the topics they learned, they'd quickly forget them.
"We decided that if we truly wanted to achieve our goal of bringing science into people's lives and have it stick, it would need to be through a process that is frequently repeated, fun, and functional," Rynne said. "That's when we thought about clothing."
Support Marine Research and Sustainability in Style
To date, Waterlust has sold tens of thousands of pieces of apparel in over 100 countries, and the interactions its products have sparked have had clear implications for furthering science communication.
For Caruso alone, it's led to opportunities to share her abalone restoration methods with communities far and wide.
"It moves my small little world of what I'm doing here in Orange County, California, across the entire globe," she said. "That's one of the beautiful things about our partnership."
Check out all of the different eco-conscious apparel options available from Waterlust to help promote ocean conservation.
Melissa Smith is an avid writer, scuba diver, backpacker, and all-around outdoor enthusiast. She graduated from the University of Florida with degrees in journalism and sustainable studies. Before joining EcoWatch, Melissa worked as the managing editor of Scuba Diving magazine and the communications manager of The Ocean Agency, a non-profit that's featured in the Emmy award-winning documentary Chasing Coral.
Today, we have renewed hope as leaders from more than 170 countries formally signed the Paris agreement to cut greenhouse gas emissions and stop climate change.
For decades, Earth Day has served as a global rallying cry for a cleaner, healthier planet. It's a symbolic day but only one day in a 365-day movement. But this Earth Day is different. Today we have renewed hope as leaders from almost 170 countries formally signed the Paris agreement created at last December's COP 21 climate conference. The agreement commits countries to a series of pledges to cut greenhouse gas emissions and other steps with the goal of limiting global temperature rise to well below 2 degrees Celsius (with efforts to aim for 1.5 degrees). It isn't victory, but a hopeful sign that the international community is committed to get there.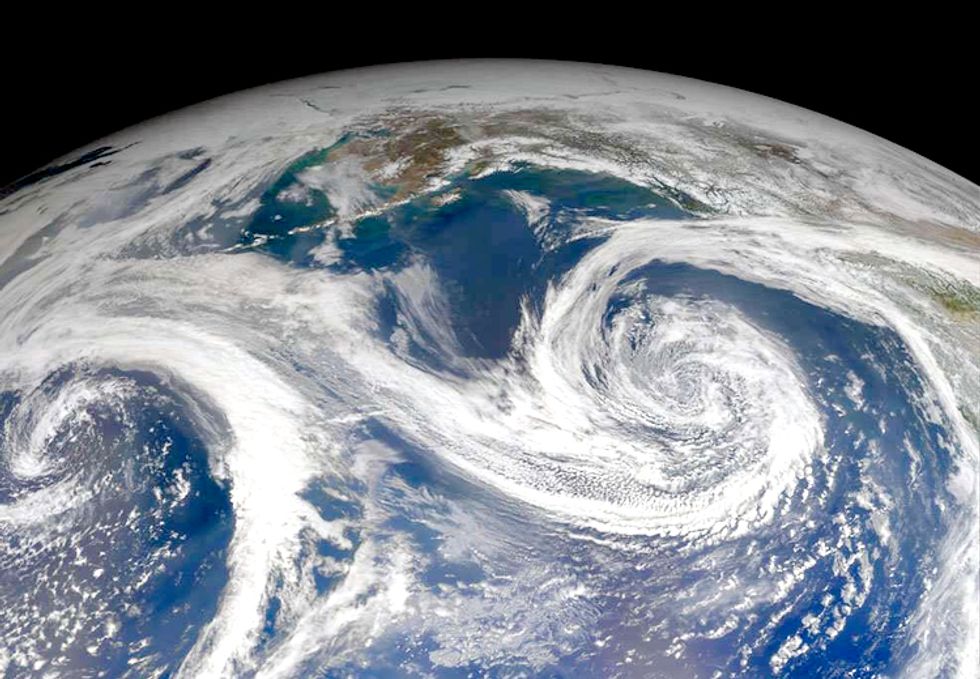 There have been global climate agreements before, but nothing with this extraordinary reach, ambition and international backing. It sends a clear message that finally, as a planet, we're serious about moving away from the dirty fossil fuels slowly destroying our planet and finally stopping climate change.
After many hard fought fights, wins, losses, optimistic moments mixed with disappointing setbacks, the climate action movement has had its fair share of ups and downs which only makes this moment more remarkable. I was awestruck by the unanimous view among all the world's leaders who were present that they have to take significant steps now to address climate change and by the fact that there was no climate denial expressed by anyone. It brought me back to the lead up to the Paris negotiations when millions of individuals, businesses and NGOs across the globe demanded their leaders do what's required to protect our planet. If you weren't at the UN ceremony, I can say that the world's leaders will be working together to protect your future.
[email protected]

: The World Is Now Watching https://t.co/Ff3xfM7jj4 @UN #EarthDay #ParisAgreement #climatechange https://t.co/homqwfDrUo

— EcoWatch (@EcoWatch)1461342277.0
With the Paris agreement coming into force and countries actively cutting emissions and turning to clean, renewable energy, we have both the framework we need to stop climate change and the tools to do it. Already, we can see how the agreement has transformed perspectives all around the world and spurred countries, companies, and citizens to get to work even before it's been formally signed. In just the four months since negotiators reached the agreement, Copenhagen announced plans to divest from fossil fuels, while the influential Rockefeller Family Fund began to do the same. Norway banned more than 50 firms from its sovereign wealth fund. New York State announced plans to go coal-free by 2020 while JP Morgan halted funding new coal mines. Investment in renewables reached levels double that of coal and gas.
The list goes on and on and reaches into nearly every sector. And it tells you that the world is changing in profound ways.
So let's savor this moment. Know that today, you're experiencing history in the making. Today on Earth Day, let yourself believe that finally solving climate change is possible—because, thanks to the Paris agreement, it is. Imagine a world powered by renewable energy and know that while we won't get there tomorrow, we will get there.
Tomorrow, however, it's time to act. There is real and hard work ahead of us to implement the Paris Agreement in every country that signs it and the fossil fuel industry and its powerful allies have no intention of going gently into that good night. Witness, for example, the current action against the Clean Power Plan here in the U.S. brought forward by two dozen state attorneys general. Plus, we need to make the commitments to cutting emissions now in the agreement even more ambitious if we're going to keep warming below 2 degrees.
Which countries won't be signing the #ParisAgreement on #EarthDay? https://t.co/i154kS1gDa via @EcoWatch

— TckTckTck (@TckTckTck)1461309603.0
But also know that increasingly, millions and millions of people on every continent are waking up not just to the threat climate change poses to the future of our precious planet, but also to the reality we can solve it. They're speaking up for change with a voice so loud and strong that politicians can simply no longer afford to ignore it.
And more than anything, more than any meeting of politicians, more than any agreement, that simple fact gives us hope.
Let world leaders know you support the Paris agreement—and your president, prime minister or representative know you're ready to get to work to implement it at home by signing our petition today.
YOU MIGHT ALSO LIKE
Leonardo DiCaprio: The World Is Now Watching
Scientists Share Why Keeping Warming Under 1.5 Degrees Celsius Is Crucial
Watch Racing Extinction: It Will Change the Way You View the World
Not Everyone Is Celebrating the Signing of the Paris Climate Agreement
Yesterday during the first official visit by a Canadian Prime Minister to the U.S. in 19 years, the two countries made a historic and precedent-setting announcement to curb methane emissions. In addition to pledging cooperation on implementing their emissions reduction commitments under the Paris agreement, advancing clean energy and preserving the Arctic, the two North American countries both committed to cutting methane emissions from their oil and gas sectors by 40-45 percent below 2012 levels by 2025 and to explore additional avenues for reducing methane emissions.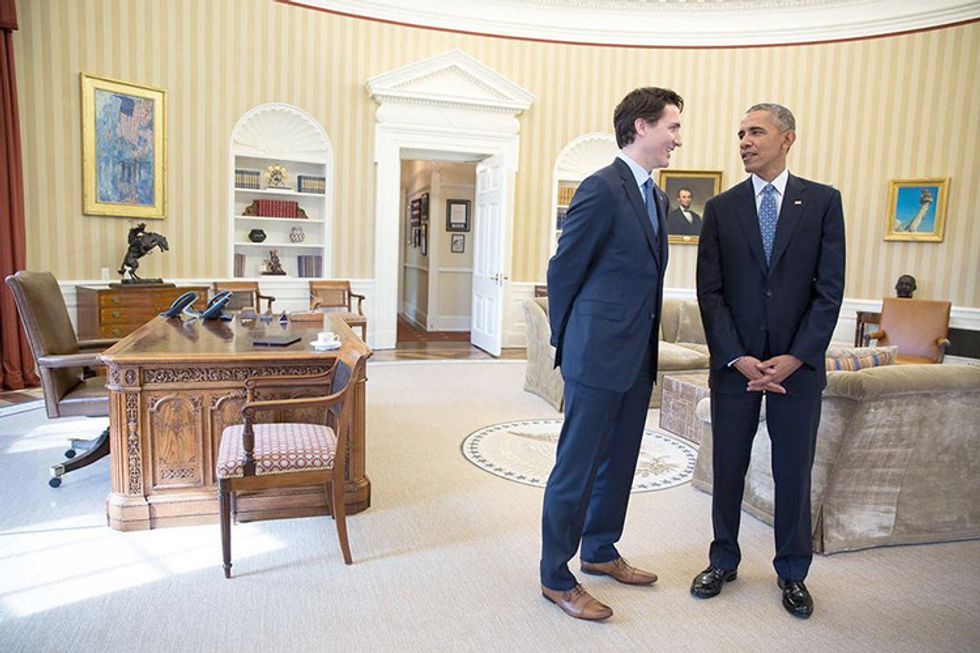 While at first glance this announcement may seem to have a particularly niche focus, it is critically important to helping solve the climate crisis in three key ways:
1. The Announcement Demonstrates Continued Momentum for Internationally Agreed-Upon Climate Action
Last December, a year of bilateral announcements and national emissions reduction commitments culminated in the Paris agreement, where the entire global community made a historic agreement to limit greenhouse gas emissions. It was an exhilarating moment—but now countries around the world must turn their attention to the hard work of implementing their plans and increasing the ambition of their commitments over time.
This agreement between the U.S. and Canada is exactly the kind of inspiring, additive action we need to continue the momentum from Paris. The more joint announcements, the more ambition can be increased, the more countries expand their actions to include global warming emissions beyond carbon dioxide, the greater our chances become of winning the climate fight.
2. The New Plan Expands Upon Existing U.S. Enivornmental Protection Agency (EPA) Safeguards on Methane
Although carbon dioxide is the global warming pollutant with which most people are familiar, methane is nevertheless a highly potent greenhouse gas that, according to Environmental Defense Fund is responsible for about a quarter of today's global warming. The U.S. and Canada are among the top five largest emitters of oil and gas-sector methane in the world. And in the U.S. alone, oil and gas operations leak enough methane to power millions of homes.
The U.S. EPA was already in the process of developing new rules to limit methane emissions from new oil and gas operations. The U.S. and Canada's announcement sets into motion a process for the EPA to not only look at new facilities, but to take action on existing sources of methane as well.
3. Canada's National Government is Echoing the Will of Its People and Provinces
There is a reason we held a Climate Reality Leadership Corps training in Toronto last year: Canada is a crucial player in the climate fight. In recent years, the country seemed to be on the wrong track at the national level, backing away from any leadership role on climate change. But courageous regional leaders like Ontario Premier Kathleen Wynne and local activists like our Canadian Climate Reality Leaders continued calling for stronger climate action as Alberta, traditionally a fossil fuel stronghold, elected a government that unveiled a plan for both an economy-wide carbon tax and a cap on pollution from oil sands last November. Today, under Prime Minister Justin Trudeau, the national government has chartered a new course on climate action that better reflects the will of its people and regional leaders.
YOU MIGHT ALSO LIKE
EPA Introduces New Climate Crackdown on Methane Emissions Amid U.S.-Canada Announcement
Republicans Finally Talk Climate Change at GOP Debate
Fossil Fuel Fights That Could Rock U.S.-Canada Relations
Obama, Trudeau Agree to Safeguarding Arctic, Reducing Methane Emissions
2015 is shaping up to be the year when the world takes action on the global climate crisis. Business leaders, non-profit organizations, NGOs, national governments and citizens all over the world are mobilizing in the lead-up to December's United Nations Framework Convention on Climate Change 21st Conference of the Parties in Paris (COP21), where we hope national leaders will sign a strong emissions reductions agreement.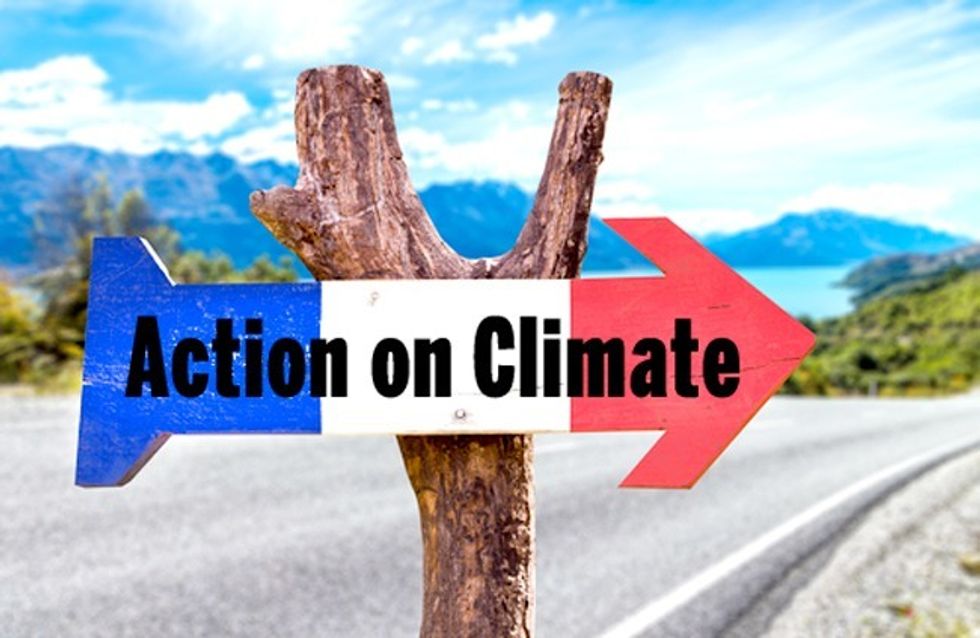 The Paris negotiations represent a critical opportunity for the international community to take a bold step forward to halt climate change. At The Climate Reality Project we believe COP21 is our best chance yet to secure a strong international agreement that includes meaningful emissions reductions commitments based on national circumstances, a system of periodic review for these commitments and a long-term goal of net zero carbon emissions.
To harness this global momentum towards COP21, The Climate Reality Project recently launched its Road to Paris campaign. The campaign focuses on garnering public support from the international community and citizens in eight key countries that are strategically significant for COP21: Australia, Brazil, Canada, China, India, Philippines, South Africa and the U.S.
In each of these countries, The Climate Reality Project's Road to Paris campaign will build on the work we've already undertaken, including training new members of the Climate Reality Leadership Corps and activating local branches, which will employ social/digital earned media tactics to educate and mobilize communities, hold events, and offer practical suggestions for grassroots action people can take to support and strengthen the commitments their national governments have made. Our partnership with Live Earth: Road to Paris will also play a significant role in the campaign and serve as a rallying point for in-country programs this summer.
So what does the Road to Paris look like on the ground?
In the U.S., our Road to Paris campaign will foster public support for the climate efforts already underway—most notably the United States' initial commitment for the COP21 negotiations and the U.S. Environmental Protection Agency's Clean Power Plan—and train a new cadre of Climate Reality Leaders.
To take a step back, the United Nations has called for each country to submit an initial commitment—officially called an intended nationally determined contribution (INDC)—for reducing carbon emissions domestically. Countries around the world have waited to see if the United States would make good on President Obama's own calls for climate action. At the end of March, the country did just that, committing for the first time to reducing carbon pollution based on real world targets with real world policies, by announcing an INDC that would reduce national greenhouse gas emissions 26-28 percent below 2005 levels by 2025.
The U.S. plans to accomplish this largely through existing policies like fuel economy standards for vehicles and the Clean Power Plan, the first-ever national standard that would limit emissions from existing power plants. This proposed rule is significant for the United States because 40 percent of the U.S. carbon pollution that drives climate disruption comes from power plants—the rule would cut emissions by 30 percent below 2005 levels by 2030, making it the largest single action that the United States has taken to address climate change.
Our goal with the Road to Paris campaign is to help provide the political and social support for the commitment the U.S. has already announced, helping to provide a bold example to encourage other countries around the world to commit to their own strong national plans. Through these efforts, we can build a powerful movement for change at COP21.
And while this year is meaningful in the context of the year-end negotiations, the Road to Paris won't end at the conclusion of COP21. Beyond December, climate change will continue to be a critical issue for countries all over the world. Particularly in the U.S., it is increasingly something that voters care about—a recent national poll of registered voters in the U.S. showed that a majority of voters favor candidates who will take action to fight climate change.
For exactly this reason, the Road to Paris campaign in the U.S. includes a Climate Reality Leadership Corps training in Cedar Rapids, Iowa, this May. The training will not only help to empower the great work of community leaders on the ground there, but will also capture Iowa's unique political significance—as the first caucus state, Iowa's voters will help determine the issues and candidates that will feature in the presidential race for the next 18 months.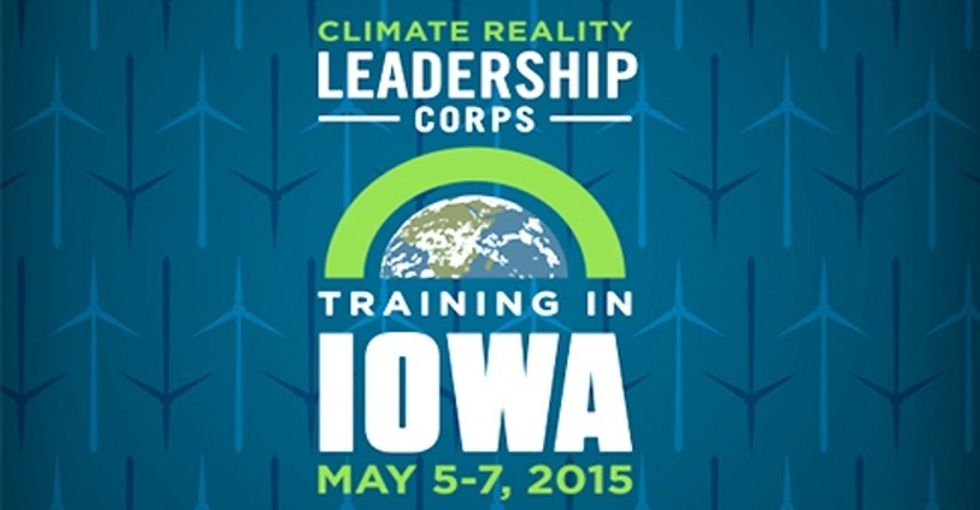 The Iowa training—which will take community leaders and equip them with the knowledge and tools to communicate effectively around climate change—is one of two trainings in the U.S. this year—the other will take place in Miami, Florida in September.
As we look ahead to COP21 and beyond, we must hold leaders of all political parties and at all levels accountable for taking action to combat the largest threat the world has ever faced. We have the solutions to solve the climate crisis and—as the Road to Paris campaign shows—the international community is beginning to take action. Now we must work together to mobilize individuals, organizations and leaders to build the momentum we need to stop global climate change altogether.
Note that a version of this article appears in the May issue of Formiche.
YOU MIGHT ALSO LIKE
250,000 People Call for Action on Climate Change and an End to Extreme Poverty
Must-See: John Oliver and Martin Sheen Make Hilarious Doomsday Video
World Premiere of Chloe & Theo and Its Extraordinary Behind-the-Scenes Story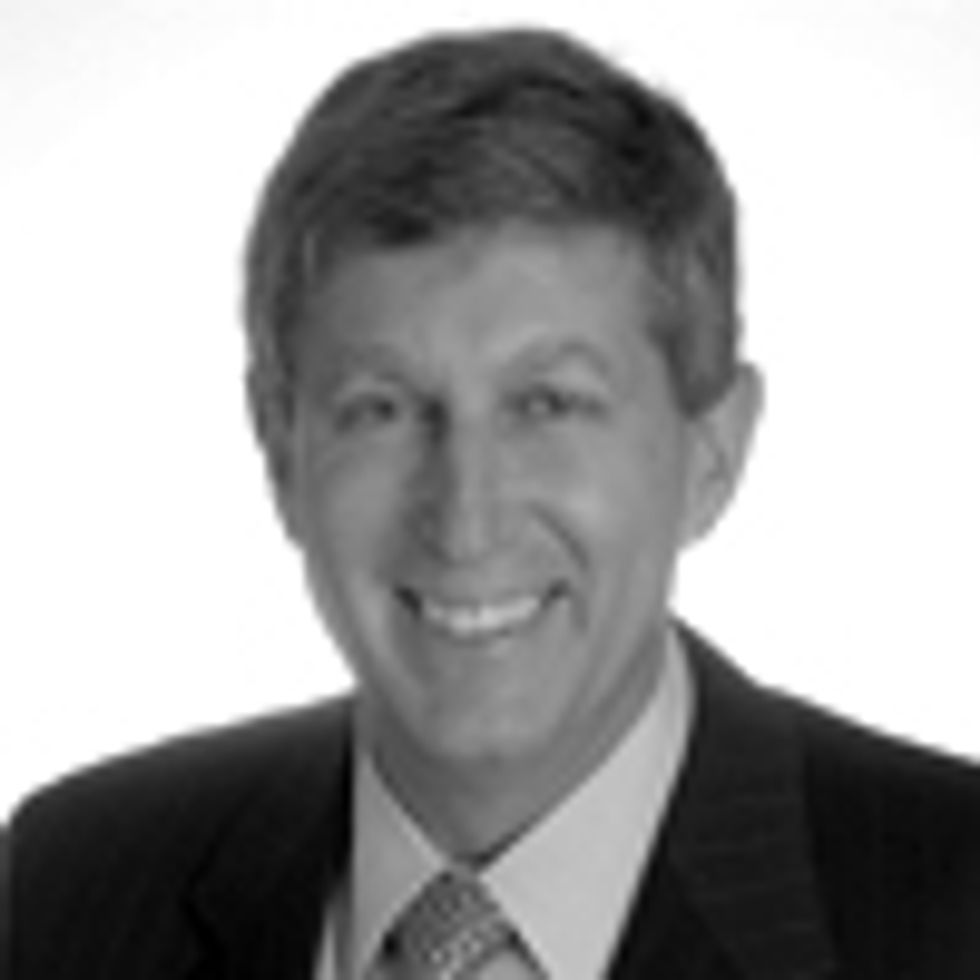 Last week, the U.S. took an important step forward and joined the European Union, Mexico and others in announcing a national commitment for reducing carbon emissions. Of course, with the climate negotiations happening in Paris at the end of the year, this national commitment is extremely important in demonstrating to the international community that the U.S. is serious about solving climate change.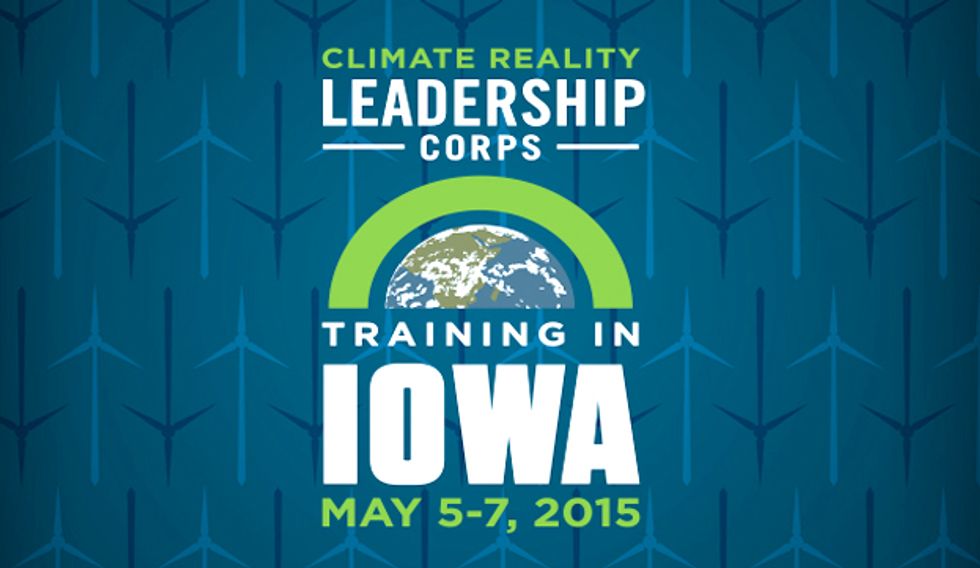 But here at home, climate change is also becoming an increasingly hot-button issue. Recent antics like Senator Inhofe's throwing a snowball on the Senate floor to "disprove" climate change and the series of Senate votes to establish that climate change is not a hoax indicate that politicians can no longer evade questions as to their positions on climate change. Just last week, a national poll of registered voters in the U.S. showed that 58 percent of voters favor candidates who will take action to fight climate change.
It is critical that we hold our leaders of all political parties and at all levels accountable for taking action to combat the largest threat the world has ever faced. We have the solutions to solve the climate crisis and the international community is beginning to take action—now it is a question of mobilizing individuals, organizations and leaders here in the U.S. to take urgent action.
The good news is that community leaders across the U.S. are already taking up the cause and implementing solutions. At The Climate Reality Project, we seek to find those individuals and equip them with the knowledge, tools and drive to communicate effectively and activate their communities on what can be done to solve the climate crisis.
It is for this reason that we're bringing our highly effective international Climate Reality Leadership Corps program back to the U.S.—our 28th training will take place May 5-7 in Cedar Rapids, Iowa.
At the training, former U.S. Vice President Al Gore and I will join scientists, strategists, organizers and technical specialists to discuss the science of climate change, the direct cost climate impacts are having on communities around the world and solutions available to solve the climate crisis.
Why Iowa?
Iowa, of course, holds unique political significance—as the first caucus state, Iowa's voters will help determine the issues and candidates that will feature in the presidential race for the next 18 months.
Additionally, increasingly extreme weather, exacerbated by climate change—including heat waves, drought and flooding—will have major negative implications for Iowa's extensive agricultural production.
Finally, climate change may hold serious health consequences for the people of Iowa—the Natural Resource Defense Council estimates that more than 240,000 people in Iowa suffer from asthma, a condition that may worsen as climate change causes air quality to deteriorate.
In Iowa next month, the training will not only explore these negative impacts of climate change, but will also focus on the solutions at hand, building on Iowa's strong history of supporting renewable energy.
What You Can Do
We're looking for those passionate individuals from all political parties and backgrounds to join us in Iowa and help demonstrate to our leaders that Americans want climate action today. Our Climate Reality Leaders are critical to bringing together climate voices to call for national climate policies that will have an impact globally.
We hope to see you there.
Applications open now to be trained in Iowa by former Vice President Al Gore and other experts to become a Climate Reality Leader. This is the first of three North American trainings to be held in 2015, with others to follow in Toronto and Miami.
YOU MIGHT ALSO LIKE
Become a Climate Reality Leader: Share the Truth About Climate Change and Inspire Action
Obama Says Climate Change Is Hazardous to Your Health
How Meat Consumption Is Linked to Climate Change and Drought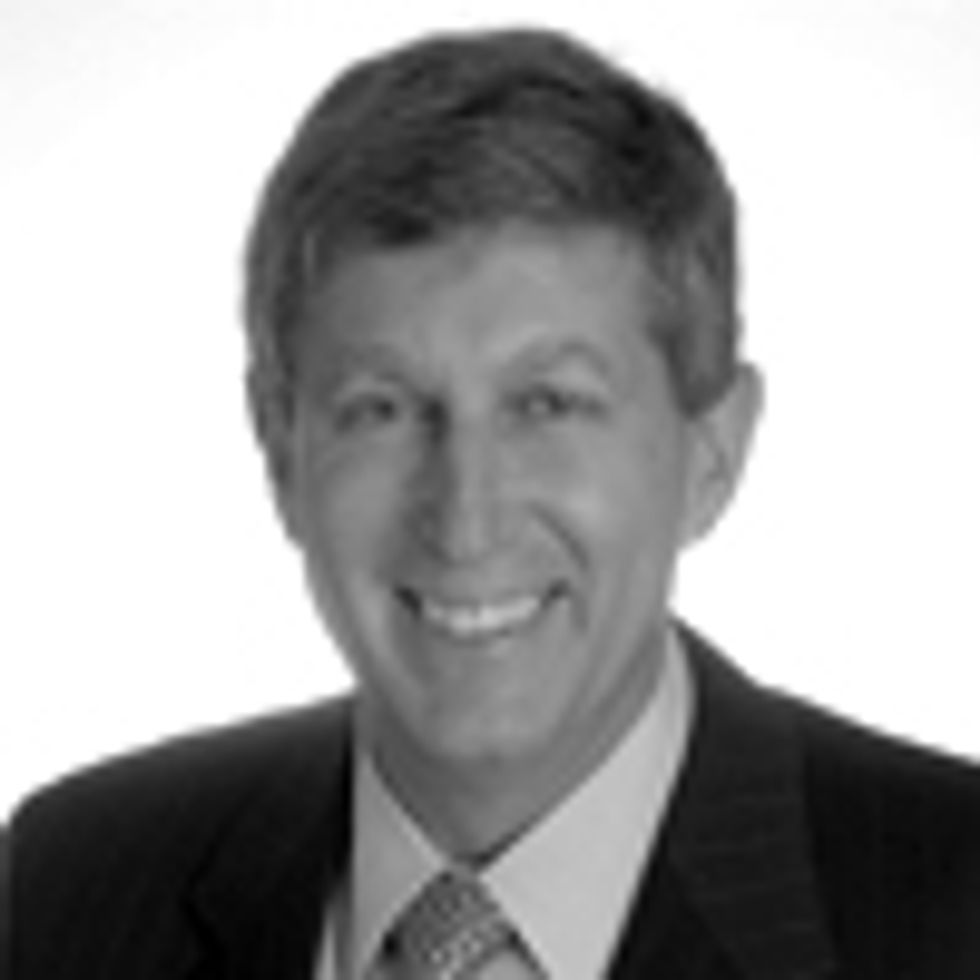 Earlier this month, UN Secretary General Ban Ki-moon called for India to continue to be a leader in international conversations on climate change. Next week, U.S. President Obama will travel to India to meet with Indian Prime Minister Modi, where he will likely explore how the two countries might collaborate on climate change efforts in advance of the much-anticipated UN climate talks taking place in Paris at the end of the year.
This focus on India highlights the pivotal role the country will likely play leading up to the negotiations: despite the fact that India has not historically generated high per-capita carbon emissions, the country's massive population and rapid economic growth mean the country's development path will have environmental consequences both for India's citizens and the rest of the world.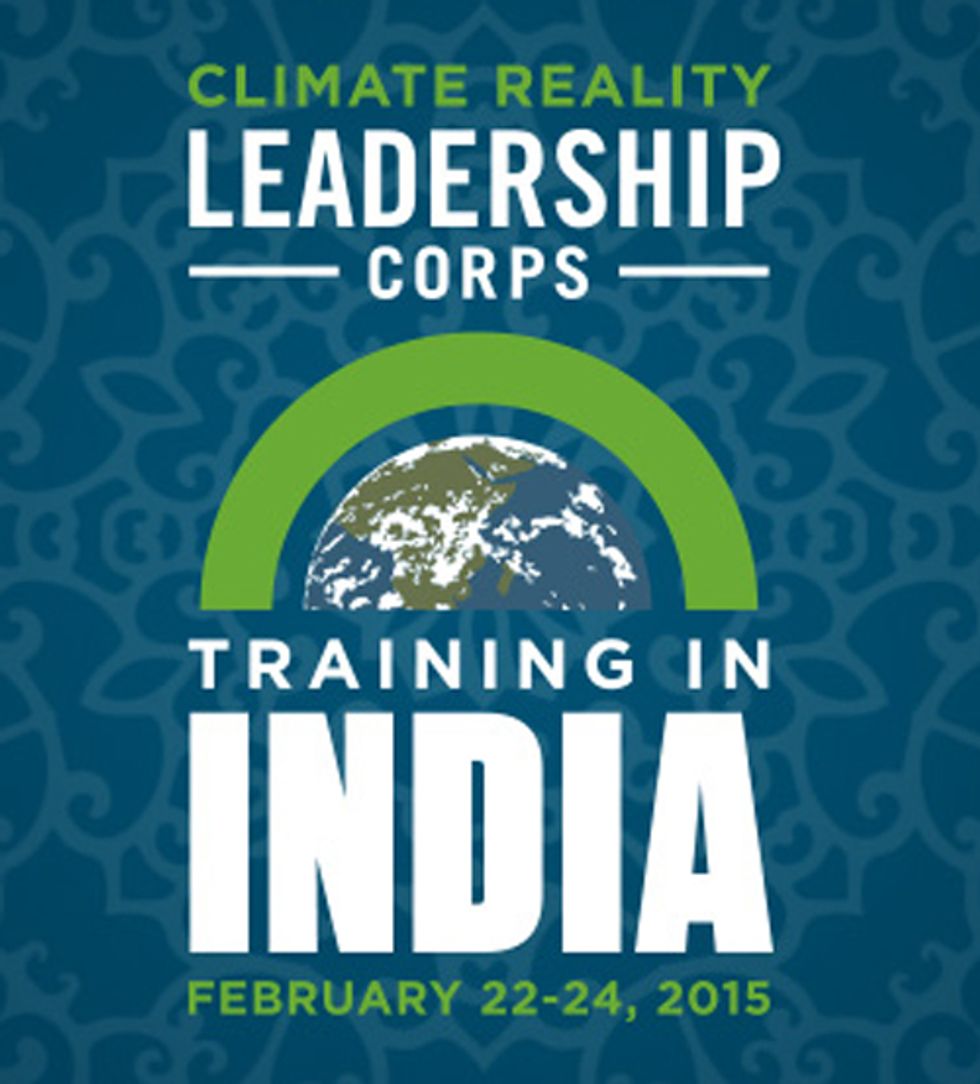 And as energy demands rise, India faces the singular difficulty of continuing to promote its impressive economic growth and raising its people out of poverty, while simultaneously playing a critical role in avoiding the worst effects of climate change, which—if unchecked—would put more than 60 percent of its citizens at grave risk.
The good news is that India is already taking important steps toward sustainable economic growth. India's National Action Plan on Climate Change includes measures to increase energy efficiency and install significant solar capacity in the near-term (100 gigawatt by 2022), helping to meet its goal to double its total renewable capacity by 2017, all while reducing the country's carbon intensity by 20-25 percent by 2020. These efforts demonstrate that India is taking the threat of climate change and the promise of renewable energy expansion seriously, which is an important step forward on the Road to Paris.
Yet there is far more to the Indian climate story than the Indian government's efforts leading up to the international negotiations. There are more than one billion people living in India, many of whom are not waiting for international debates in order to take action on climate at a community level.
It is the energy from these types of community activism and engagement projects that we at Climate Reality look forward to seeing next month when we host the 27th Climate Reality Leadership Corps Training in New Delhi (Feb. 22-24). There, we will convene scientists, decision makers, leading businesses and representatives from all sectors of Indian society to equip them to understand climate change and its solutions, communicate effectively about climate change and organize their networks towards action.
This training is part of our goal to help give community leaders all over the world the tools they need to effect change in their networks. Through these trainings, we have met inspiring activists and trained more than 7,000 Climate Reality Leaders from more than 100 countries.
Will you be the next?
To become a Climate Leader by attending the training in India, apply to attend by Jan. 30.
YOU MIGHT ALSO LIKE
Senate Votes 98-1 That Climate Change Is Not a Hoax, But…
Obama: No Challenge Poses a Greater Threat Than Climate Change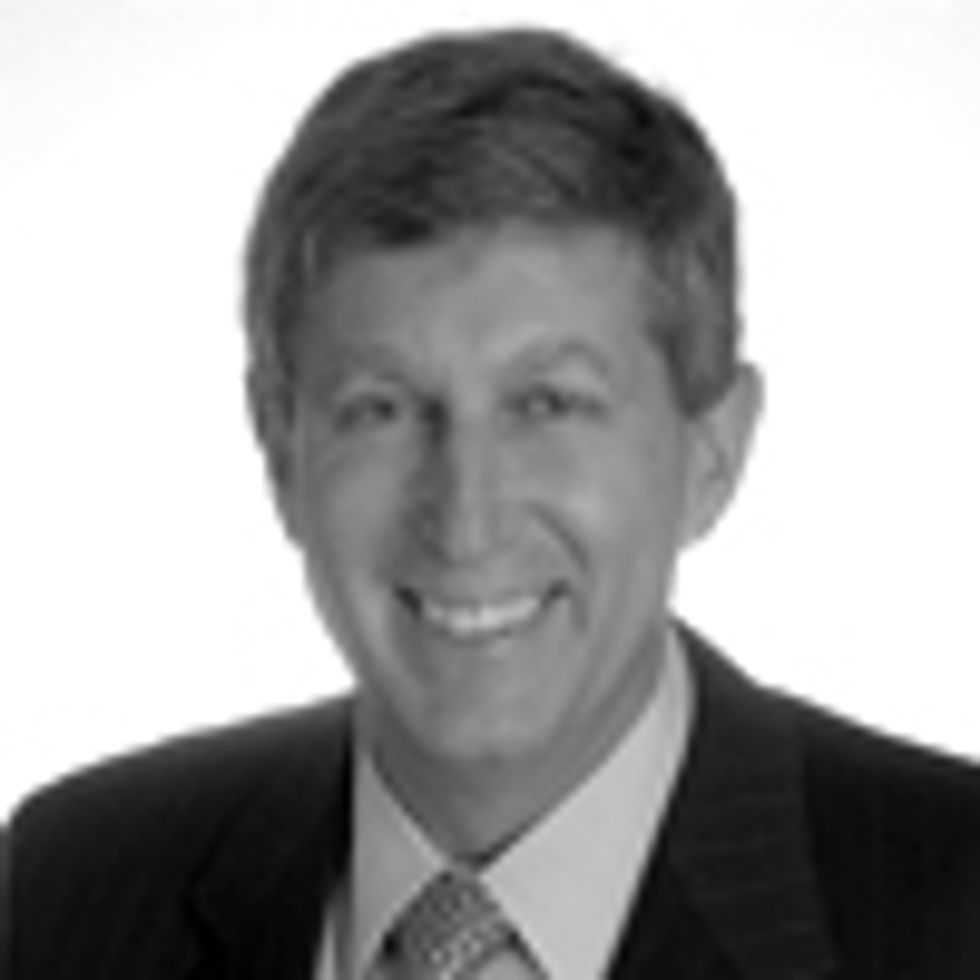 In the run-up to the COP20 climate negotiations happening right now here in Lima, the world has seen some major developments for international climate agreements. While countries do not have to make public their national greenhouse gas reductions commitments until March of next year, major players including the U.S., China, the United Kingdom and Japan are already making bold agreements about what they will do.
In the last few weeks alone, the U.S. and China announced a landmark climate deal outlining new commitments by each of the countries, while several countries—including the U.S., the United Kingdom and Japan—made large financial commitments to the Green Climate Fund, which will help less affluent countries fight climate change.
This is an exciting time for the climate, and especially exciting to watch the conversations on the ground here in Lima.
With all of these commitments and goals, the natural question arises: how will countries meet these ambitious goals?
The good news is that the decades of international inaction did not forestall climate action on a local scale, and success stories abound even in countries that have yet to make international commitments. Earlier this year, we featured some of these success stories during our 24 Hours of Reality: 24 Reasons for Hope broadcast, but I want to share them again here.
Australia
Though Australia has remained cool on climate commitments, an organization called Cool Australia is challenging young Australians across the nation to take positive climate action.
Field Report - Cool Australia:
China
In order to achieve its recently-announced goal of peaking CO2 emissions by 2030, China must expand its share of non-fossil fuel energy to around 20 percent. The good news, is that China is already embarking on an ambitious plan to expand its wind power.
Field Report – China's Wind Quest: 
India
While the world waits for a commitment from India, the world's second most populous nation, the Barefoot College program is already harnessing human potential along with the sun to improve millions of impoverished lives.
Field Report - Barefoot College:
Also in India, the Global Alliance for Clean Cookstoves is working to improve the lives of the nearly three billion people who rely on wood- or coal-powered open cookstoves, while reducing carbon pollution along the way.
Field Report – Cleaning up the Cookstove:
Mexico
As a nation, Mexico has made financial commitments to the Green Climate Fund. At the same time, though, people in the country are battling recurrent drought and heat trying to protect chocolate, which is threatened by climate change.
Field Report – Mexican Cocoa:
Philippines
The Philippines has begun accounting for climate change in its national budget. But on a local scale, the island of Sibuyan has recently converted its energy mix to 90 percent renewable, and they're eager to share their success.
Field Report – At River Camp in the Philippines:
South Africa
In just 10 years, South Africa became a leading wind power producer in Africa, creating one of the fastest and most high-tech energy revolutions in the world. Yet the country still struggles to utilize renewable energy in the face of an abundant coal supply.
Field Report – A Clean Wind Blows in South Africa:
YOU MIGHT ALSO LIKE
John Kerry: Ignoring Climate Would Be 'Massive Moral Failure of Historic Consequence'
Anti-Nuke Activists Fight to Close Diablo Canyon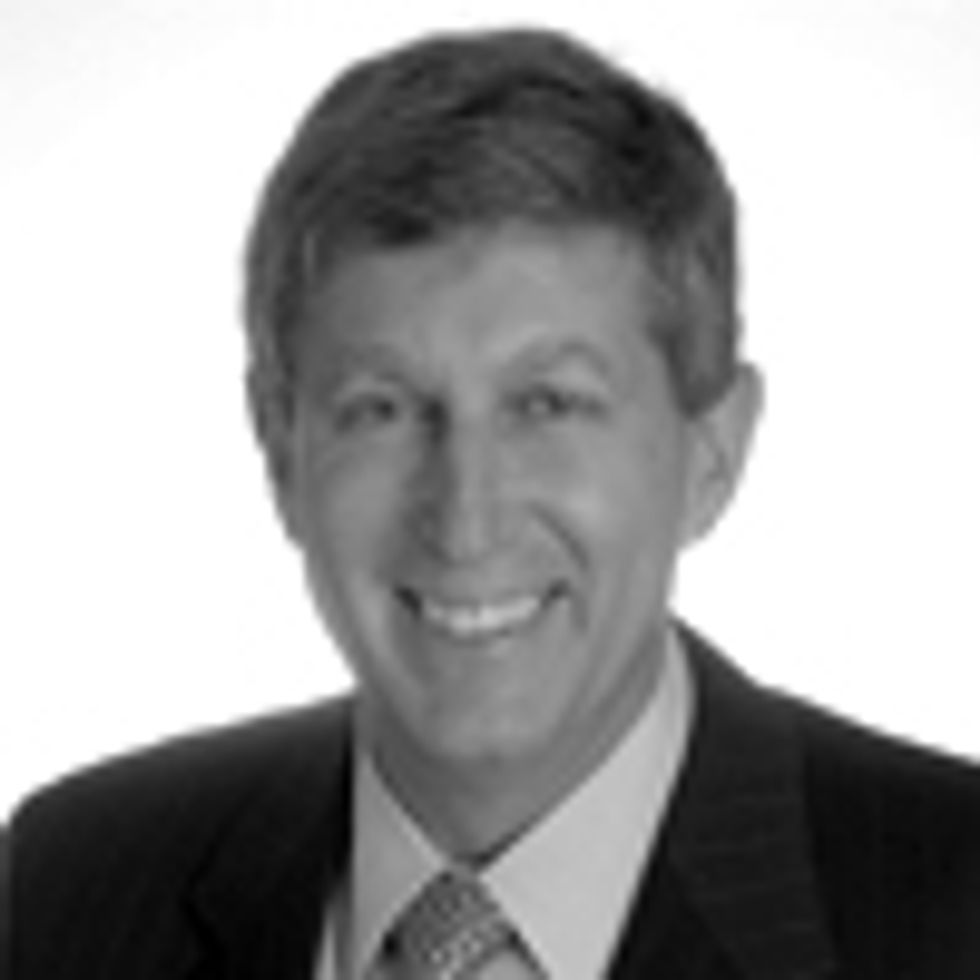 On Sept. 23, the world will gather in New York City at the UN Climate Summit for what Selwin Hart, director of the U.N. climate team under Secretary General Ban Ki-Moon calls "a major turning point in the way the world is approaching climate change."
Although climate impacts are already being felt around the world, young people today are the ones most vulnerable to a changing climate. That's why a few weeks ago, The Climate Reality Project challenged youth across the world to question the status quo on climate change and ask their leaders "Why? Why Not?" questions.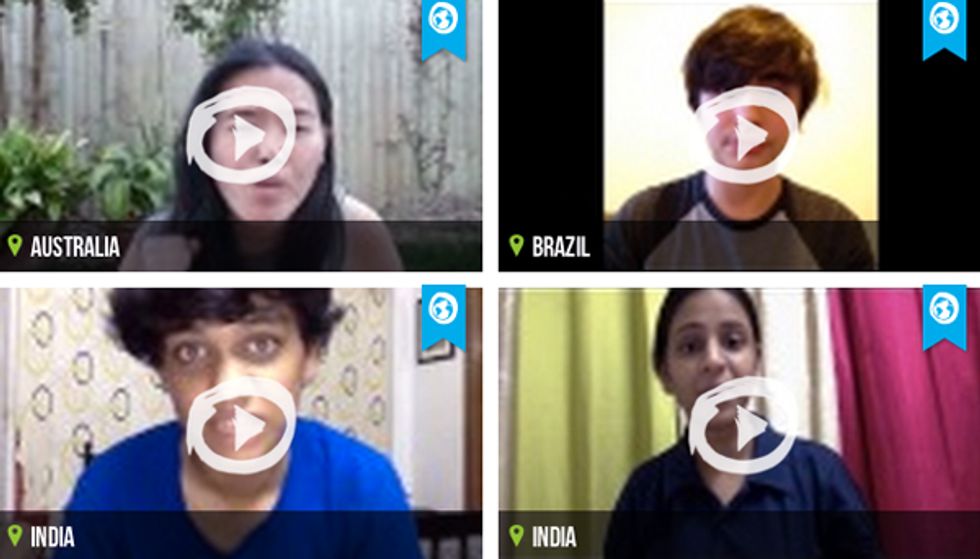 Questions like "Why are you not taking climate change seriously? Why not embrace actions that will lead to a future powered by affordable, clean renewable energy?" Young adults from all nationalities and backgrounds logged on to YouTube to submit recordings sharing their perspective on climate change and disbelief that more was not being done.
We received thousands of responses from 87 different countries in a matter of weeks. It was an overwhelming demonstration of millennials rising up to share their voice on this global issue so critical to their future. Our next generation of leaders, inventors, teacher and activists understand while they have their lives ahead of them, we do not have time to waste.
I am excited to announce that eight young adults have been selected to represent their generation at the UN Climate Summit on Tuesday, and give a voice to millennials in the conversation around climate change. Check out their submissions below and listen carefully–they are the questions we should all be asking ourselves.
The winners include: Rajashree Agrawal, India; Saatvik Chandra Jha, India; Jeckree Mission, Philippines; Pato Kelesitse, Botswana; Yu Hung, Australia; Matthew Stamper, USA; João Pedro Eboli, Brazil; and Amy Farrer, UK (Honorable Mention).
Rajashree Agrawal, India:
Saatvik Chandra Jha, India:
Jeckree Mission, Philippines:
Pato Kelesitse, Botswana:
Yu Hung, Australia:
Matthew Stamper, USA:
João Pedro Eboli, Brazil:
Amy Farrer, UK (Honorable Mention):
YOU MIGHT ALSO LIKE
Teen Activist Walks Across America for Climate Action
Naomi Klein on Democracy Now! Discussing Capitalism vs. the Climate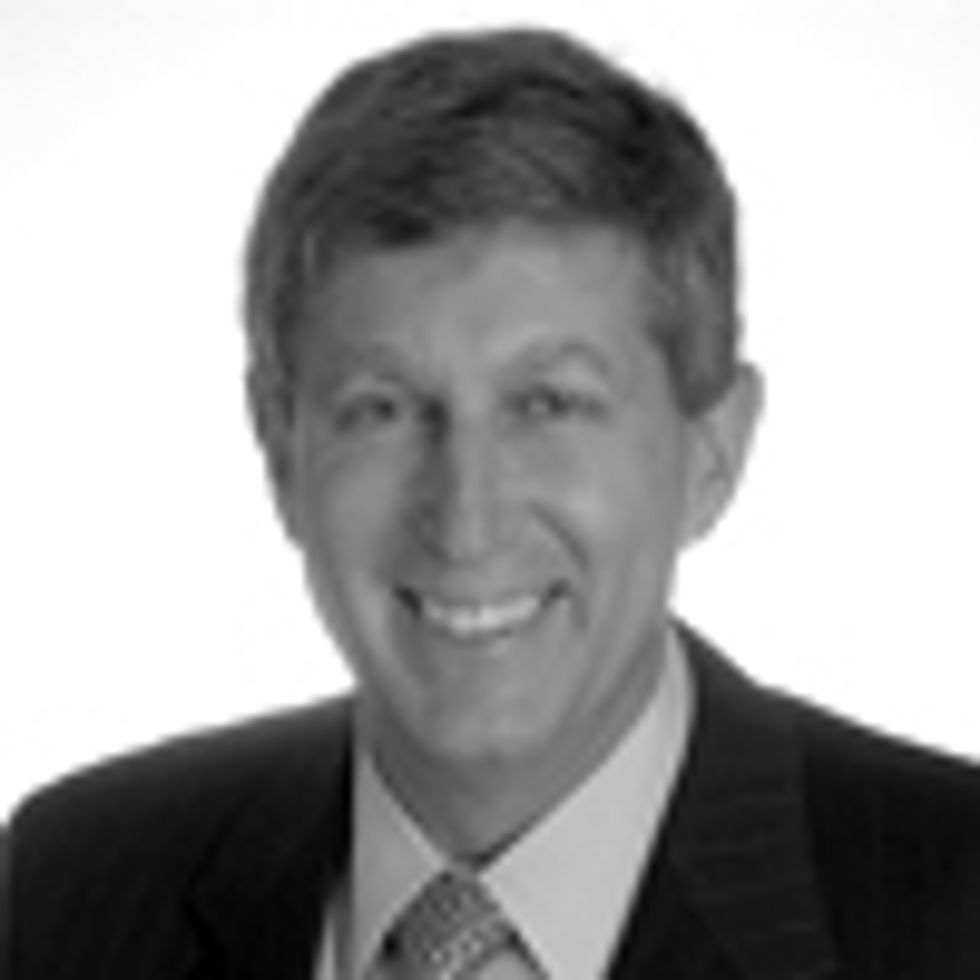 Today at noon, the Climate Reality Project will kick off 24 Hours of Reality: 24 Reasons for Hope, our fourth-annual 24-hour live broadcast on climate change. We've had great success with millions of viewers around the world for three years now, so naturally this year we are doing something different.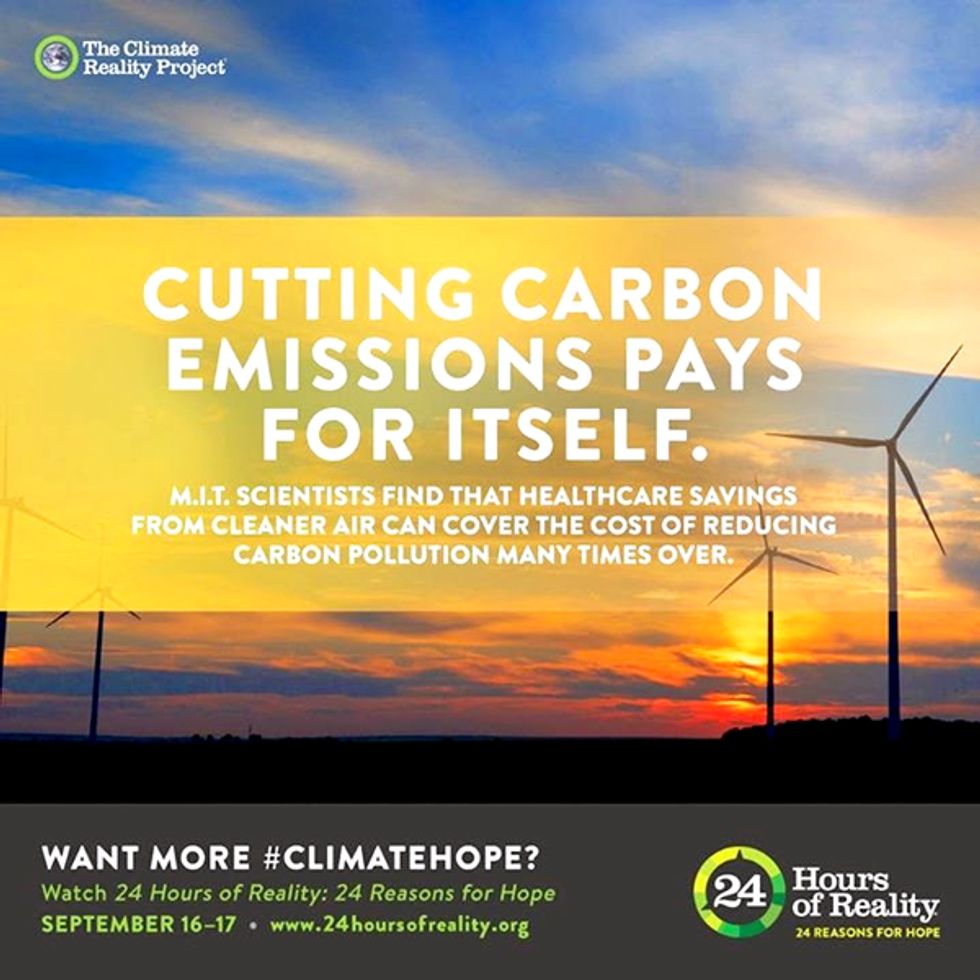 In the past, we've talked about Dirty Weather and the Cost of Carbon, focusing our broadcast on the negative impacts of climate change. This year, we are bringing you a different message. We are shifting the conversation to instead focus the spotlight on the reasons to be hopeful in the face of climate change. We hope to inspire viewers worldwide to join us in this effort as we celebrate innovative solutions, the courageous leaders, and the benefits of climate action.
Every hour during the broadcast, former U.S. Vice President and Climate Reality Chairman Al Gore will introduce a new reason to be hopeful about solving the climate crisis. Then we'll spend the hour explaining why viewers should be hopeful, by featuring reports with activists, town hall-style discussions with experts like Reed Hundt and Dan Esty, and one-on-one interviews with celebrities like Maggie Grace and Bradley Whitford, man-on-the-street interludes with Ian Somerhalder, and artistic performances, covering everything from the benefits we are already seeing to the leaders in the global arena.
Click here for a full schedule of the hour-by-hour broadcast.
In addition to former Vice President Al Gore and the Climate Reality Project, a variety of international celebrities, musicians, advocates and other special guests will join the broadcast, including filmmaker Vanessa Black, singer-songwriter Jason Mraz, actor Mark Ruffalo and featured partners like Interfaith Power and Light, among many others.
But the broadcast won't just be interesting people talking about what they're doing—throughout the program we'll be asking viewers to do their part, by dedicating a day to making a difference in the climate fight. Climate change is a massive and highly complex problem, but the combined efforts from viewers around the world help in hundreds of different ways. We will suggest actions which you can take, but you can also contribute in your own way using your own time: if you are a parent, maybe you'll choose to organize a renewable energy fair at school; a young professional might pledge to become a Climate Reality Leader; a student might work to elect a clean energy candidate … Each and every one of these actions plays an important part in this global fight.
It is my hope that we can come together as a global community and make a commitment to fighting climate change every day for the next year.
YOU ALSO MIGHT LIKE
'Irreversible' Damage to Planet From Climate Change Says Leaked IPCC Report
Bill McKibben on Democracy Now!: Obama's Nonbinding Climate Deal, IPCC Report, People's Climate March
Leonardo DiCaprio Narrates Climate Change Films Urging Shift From Fossil Fuels to Renewables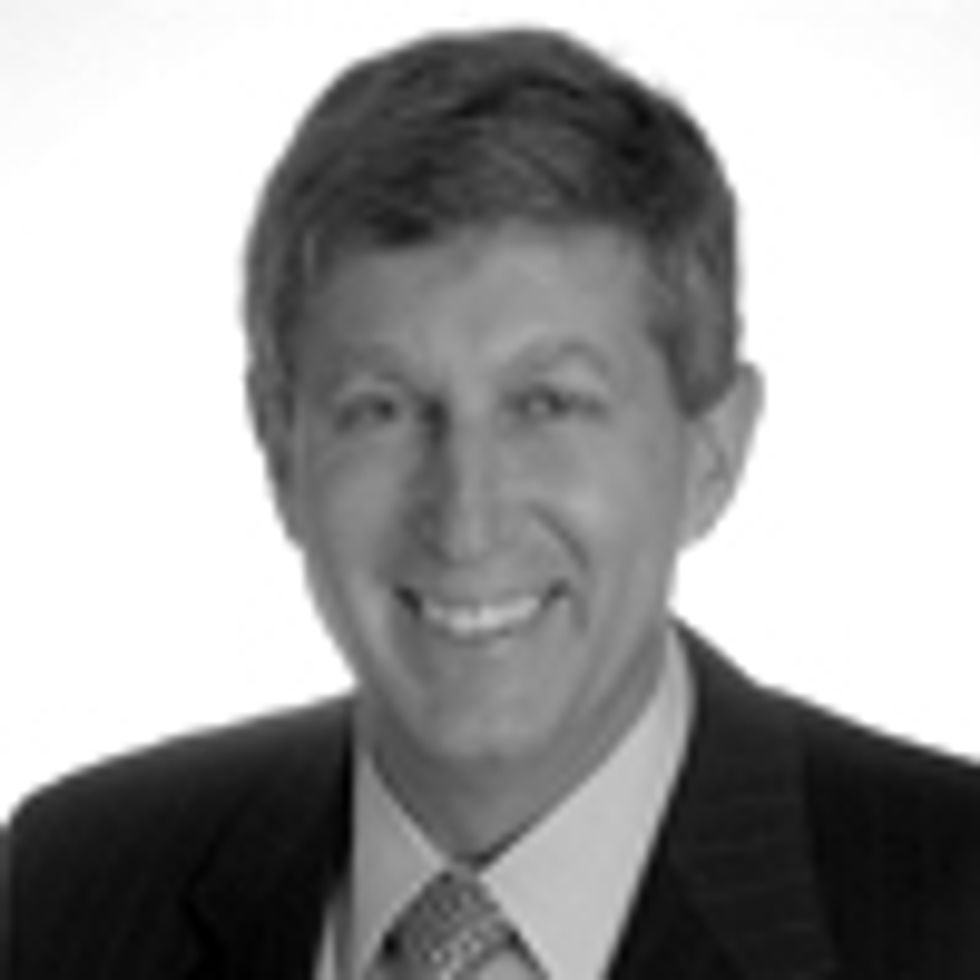 In June, the U.S. Environmental Protection Agency (EPA) rolled out a proposal to reduce carbon pollution from existing power plants by 30 percent by 2030 from 2005 levels. This proposal will be instrumental in meeting our domestic and international climate change goals. But the rule is not final yet: the EPA is taking public comments. This means everyone can weigh in—from the fossil fuel industry polluting our atmosphere to people like you who are paying the cost of carbon pollution today.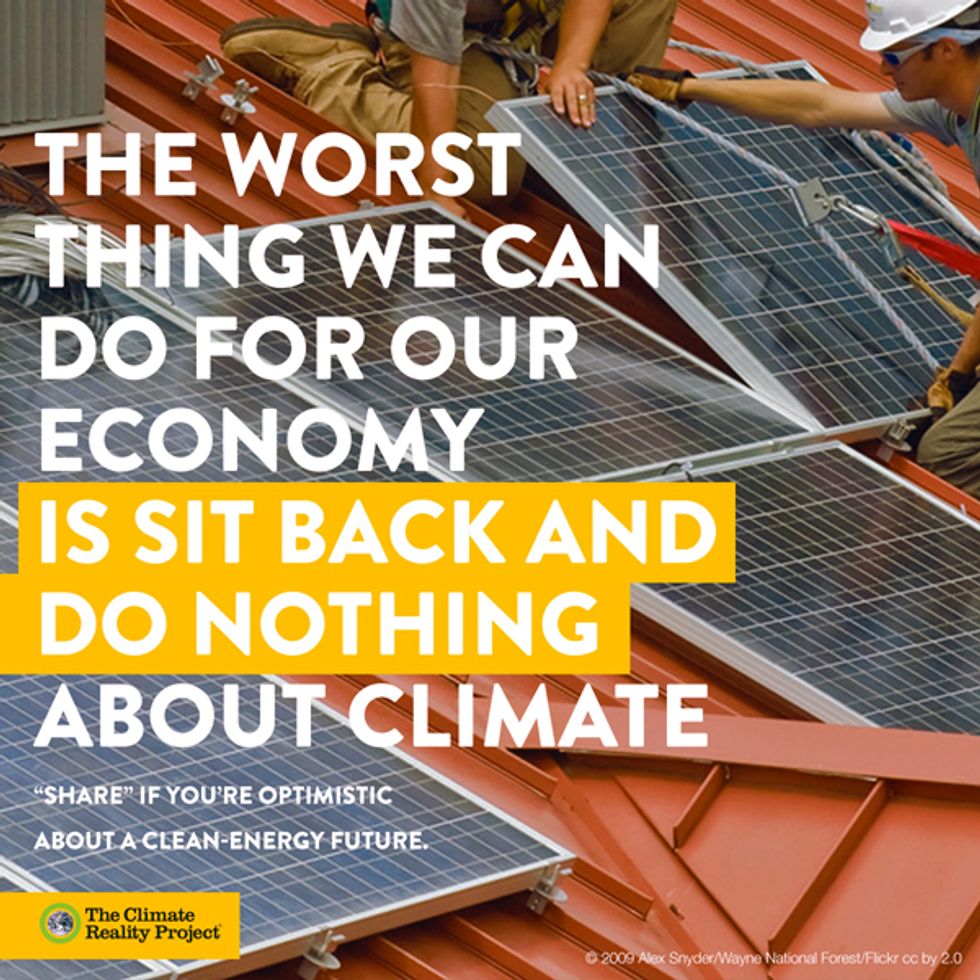 Here are three reasons why you should comment in support of the rule right now.
1. It will catalyze the growth of our cleanest technologies. This rule will limit pollution from existing power plants by requiring carbon polluters to reduce their emissions. This new system will create space for the rapid deployment of, clean energytechnologies, catalyzing the spread of clean solutions that already exist, such as renewable energy and energy efficiency technologies. It is these technologies that ultimately must become ubiquitous for us to counter the long-term impacts of climate change and grow a low-carbon economy.
2. It's good for the economy. These regulations will provide benefits to consumers and to the overall economy. Natural Resources Defense Council (NRDC) and the EPA reports show that this type of proposal will lower electricity bills for consumers through its efficiency measures. Given the space to grow, clean energy is either now or soon will be cheaper, cleaner and more reliable then fossil fuel based energy plants.The NRDC study also showed that this type of rule would create 274,00 jobs in energy efficiency in 2020, not to mention the jobs that will be created through the development of new renewable energy projects.The tremendous public health benefits that come along with this rule are good for our pocketbooks, too (not to mention for our loved ones: the EPA estimates that reducing pollution to the levels stipulated in the rule will mean avoiding 2,700 to 6,600 premature deaths and 140,000 to 150,000 asthma attacks in children). Avoiding health complications saves money by reducing the need for things such as trips to the hospital, and those savings add up. According to the EPA, American's will see health benefits in the range of $55 billion to $93 billion in 2030.
3. It will help us deal with global climate change. This rule would guarantee a reduction in carbon pollution in America and enable us to meet the carbon reduction targets that we have promised the world that we would meet by 2020. It also creates the global political space for other nations to follow suit. For example, right after the announcement, there were indications that China may be looking to cap their carbon emissions by 2016. With both the U.S. and China taking significant steps to curb emissions, for the first time ever there is true potential for an international breakthrough at the upcoming U.N climate talks. We cannot look back now—we must finalize this rule to have a shot at preventing the worst impacts of climate change.
But for all its benefits, the rule is already under bitter attack—from the fossil fuel industry and from the politicians whom they fund. That's why we need to show the EPA and the Obama Administration that there is broad public support for finalizing this rule.
Make your voice heard by submitting a public comment here to tell the EPA to finalize this landmark rule. Do it so that we can ensure more clean energy in the future, grow our economy and get a handle on climate change.
YOU ALSO MIGHT LIKE
'Irreversible' Damage to Planet From Climate Change Says Leaked IPCC Report
Bill McKibben on Democracy Now!: Obama's Nonbinding Climate Deal, IPCC Report, People's Climate March
New Satellite Maps Show World's Major Ice Caps Melting at Unprecedented Rate