University of Missouri researchers have found that 11 chemicals commonly used in fracking for oil and natural gas are endocrine disruptors, while water near hydraulic fracturing drilling sites had greater hormone-disrupting properties than in areas without drilling.
Endocrine disruptors interfere with the body's endocrine system, which controls numerous body functions with hormones such as the female hormone estrogen and the male hormone androgen. Exposure to endocrine-disrupting chemicals has been linked by other research to cancer, birth defects and infertility.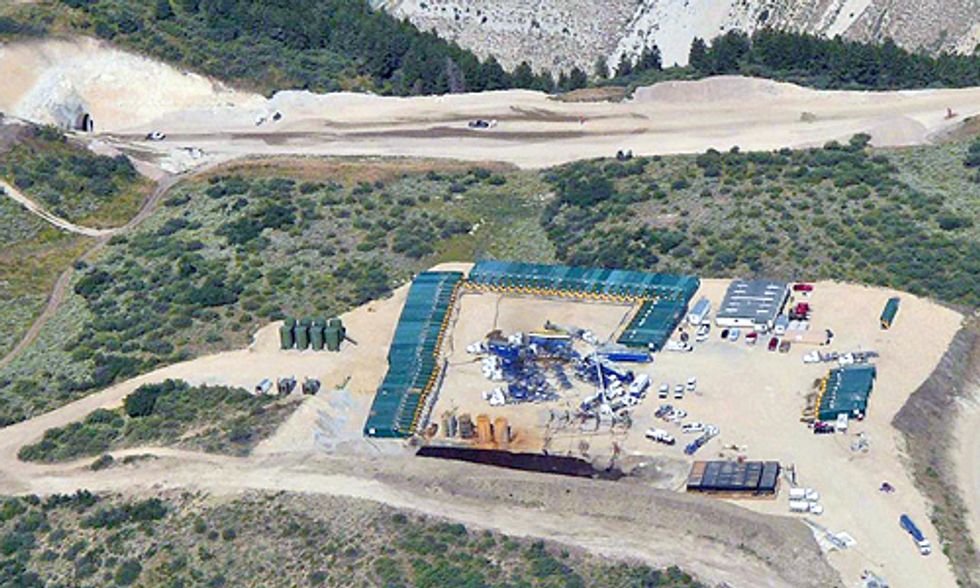 "More than 700 chemicals are used in the fracking process, and many of them disturb hormone function," researcher Susan Nagel, Ph.D, associate professor of obstetrics, gynecology and women's health at the University of Missouri School of Medicine said in a media release. "With fracking on the rise, populations may face greater health risks from increased endocrine-disrupting chemical exposure."
The study involved two parts. The research team performed laboratory tests of 12 suspected or known endocrine-disrupting chemicals used in hydraulic fracturing, and measured the chemicals' ability to mimic or block the effects of the reproductive sex hormones estrogen and androgen. They found that 11 chemicals blocked estrogen hormones, 10 blocked androgen hormones and one mimicked estrogen.
The researchers also collected samples of ground and surface water from several sites, including:
Accident sites in Garfield County, CO, where hydraulic fracturing fluids had been spilled.
Nearby portions of the Colorado River, the major drainage source for the region.
Other parts of Garfield County, CO, where there had been little drilling.
Parts of Boone County, MO, which had experienced no natural gas drilling
The water samples from drilling sites demonstrated higher endocrine-disrupting activity that could interfere with the body's response to androgen and estrogen hormones. Drilling site water samples had moderate-to-high levels of endocrine-disrupting activity, and samples from the Colorado River showed moderate levels. In comparison, the researchers measured low levels of endocrine-disrupting activity in the Garfield County, CO, sites that experienced little drilling and the Boone County, MO, sites with no drilling.
"Fracking is exempt from federal regulations to protect water quality, but spills associated with natural gas drilling can contaminate surface, ground and drinking water," Nagel said. "We found more endocrine-disrupting activity in the water close to drilling locations that had experienced spills than at control sites. This could raise the risk of reproductive, metabolic, neurological and other diseases, especially in children who are exposed to endocrine-disrupting chemicals."
The study, "Estrogen and Androgen Receptor Activities of Hydraulic Fracturing Chemicals and Surface and Ground Water in a Drilling-Dense Region," will be published in the journal Endocrinology.
Visit EcoWatch's FRACKING page for more related news on this topic.

EcoWatch Daily Newsletter
The U.S Food and Drug Administration (FDA) today proposed a federal rule that, if finalized, would remove the potentially hazardous chemical triclosan from antibacterial body washes and hand soaps.
Under the proposed rule, the FDA will require manufacturers to prove their antibacterial soaps and body washes are safe and more effective than plain soap and water. If companies cannot demonstrate the safety and effectiveness of their products, they would have to be reformulated, relabeled or possibly removed from the market.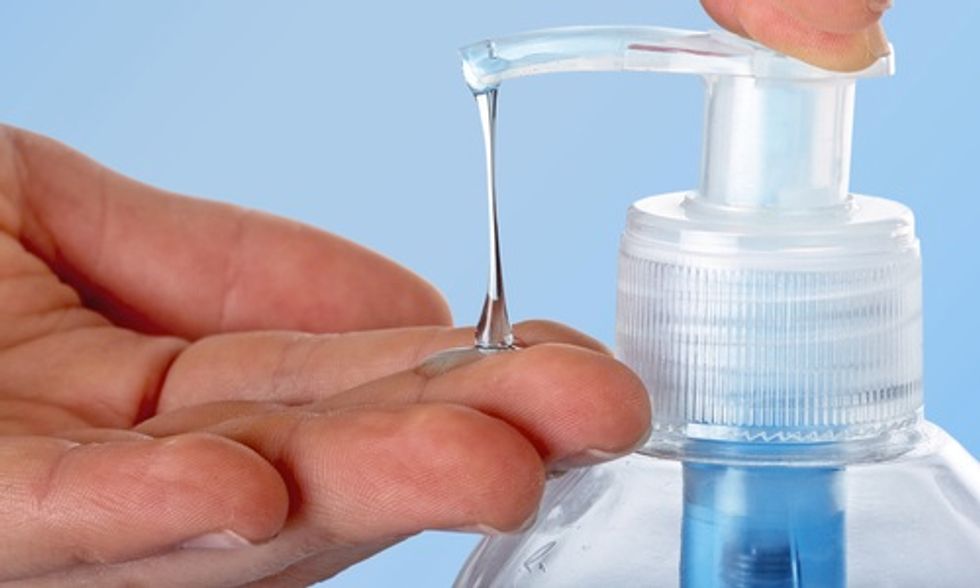 Shutterstock
FDA first proposed to remove triclosan from certain consumer products in 1978. The chemical, a suspected endocrine disruptor, has been linked to reproductive and developmental harm in laboratory studies.
The agency took no final action, however, and triclosan has been widely used in antimicrobial soaps sold in the U.S. In April 2010, the FDA acknowledged soaps containing triclosan offer no additional benefit over regular soap and water. 
In 2010, the Natural Resources Defense Council (NRDC) sued the FDA to force the agency to issue a final rule. As part of a settlement signed last month, the agency proposed a new final rule today and committed to taking final action by 2016.
"This is a good first step toward getting unsafe triclosan off the market," Mae Wu, an attorney in the NRDC health program, said in a media release. "The FDA is finally taking concerns about triclosan seriously. Washing your hands with soap containing triclosan doesn't make them cleaner than using regular soap and water and can carry potential health risks."
The growing use of triclosan in products during the past few decades has led to widespread residues in the environment and in people. Bio-monitoring results found residues of triclosan in 75 percent of Americans older than age of six. The chemical is absorbed through contact with the skin and tests have found it in human blood, urine and even breast milk.
Laboratory studies have shown that triclosan is an endocrine disruptor capable of interfering with hormones critical for normal development and reproduction. Such hormonal interference has the potential to cause long-term health problems including poor sperm quality and infertility and damage to the developing brain leading to poor learning and memory.
Several studies suggest that triclosan also may contribute to the development of antibiotic-resistant bacteria, may exacerbate allergies and may weaken muscle function.
Visit EcoWatch's HEALTH page for more related news on this topic.

There are many different CBD oil brands in today's market. But, figuring out which brand is the best and which brand has the strongest oil might feel challenging and confusing. Our simple guide to the strongest CBD oils for pain, anxiety, and sleep will point you in the right direction.
More and more people are looking to boost their health with CBD oil. The rise in CBD's popularity shows that many people are experiencing positive outcomes through the regular use of CBD to help control and improve difficult health issues.
Our guide to the strongest CBD oils will help to point you in the right direction so that you can choose the best, most potent oil for your needs. We will also educate you about the best CBD oils along the way, while also discussing how we chose our top brands and why.
Does Strength of CBD Oil Matter?
The strength of an oil does matter. The more potent a CBD oil is, the stronger effects it will create. To that end, full spectrum oils are the best oils to go with because CBD isolates do not have all of the other vitamins, terpenes, compounds, and phytonutrients that full spectrum oils have. So, not only will you be getting all the positive effects that a strong oil has to offer, you'll also be able to receive the vast therapeutic benefits that the many compounds, terpenes, and phytonutrients bring to the table.
The strength or concentration of a CBD oil is measured in milligrams of CBD, both per bottle and per serving. For many brands, a serving is considered 1 mL of the oil tincture. The best way to evaluate the strength of a CBD oil by how many milligrams of CBD you will get with each 1 mL dropper.
6 Strongest CBD Oil Brands of 2021
Each product featured here has been independently selected by the writer. You can learn more about our review methodology here. If you make a purchase using the links included, we may earn commission.
How We Chose the Strongest CBD Oil Brands
When it comes to choosing a CBD oil brand, you need to take the time and put in the research to ensure that you are getting the strongest, and best quality product you can purchase.
We've put the time and effort into selecting the top brands that we feel have the strongest CBD oil, the best reputation, and the cleanest, most effective products. When it came to selecting our top strongest CBD oils, we looked at six key categories:
Type of CBD - We looked to see whether the CBD oil was full spectrum, broad spectrum, or CBD isolate.
Strength - We compared the oil strength and purity versus other available options. All of our recommendations offer a concentration of at least 50 mg of CBD per serving.
Source - Where does the brand source its hemp from, and is it grown organically?
Flavor - We looked for oil flavors and the ingredients used in the oil.
Transparency - A key consideration is whether a third-party lab was used to test the products and if those results are easy for customers to find
Customer experience - We also read verified customer reviews to see what actual users had to say.
Based on these factors, here are the brands that made our list of strongest CBD oils.
6 Strongest CBD Oils of 2021
Research on CBD Oil and Potency
CBD oil is created when cannabidiol, or CBD, is infused into a fat-based carrier oil such as hempseed oil, coconut oil, grapeseed oil, or olive oil. Carrier oils are usually medium-chain triglycerides that are easily digested by the body. The very basic oils will only have CBD and the carrier oil, however, some can also contain other compounds such as tetrahydrocannabinol, or THC, flavonoids, phytonutrients, and terpenes. Some brands will also infuse various natural flavors or essential oils into the final products.
CBD oil can vary in color, flavor, and consistency depending on its makeup. Likewise, the strength also depends on the oil's formulation. CBD oils can be isolates, broad spectrum, or full spectrum. In CBD isolates, only pure CBD is used. These oils are usually 99 percent pure. CBD isolates are typically made solely from the hemp plant.
Broad spectrum and full spectrum oils, on the other hand, are typically sourced from the cannabis plant and have had minimal processing and purification. These oils have a large amount of cannabinoids, terpenes, nutrients, vitamins, and phytonutrients. The difference between the two is that broad spectrum CBD products contain zero THC.
Along with CBD, one of the main compounds in full spectrum oils is THC. In large amounts, THC causes feelings of euphoria. However, legally, all CBD crafted and sold within the United States must contain less than 0.3% THC. When CBD and THC are combined, an entourage effect occurs. In the entourage effect, the compounds work together to dampen each other's negative side effects while amplifying each other's best qualities. For example, too much THC can cause feelings of nausea or dizziness. However, when THC is combined with CBD, the THC enables those with sleep issues to finally get some rest, and helps those with extreme nausea, due to cancer treatment, finally get some much-needed nourishment by increasing appetite. Put simply, the cannabinoids bind with cell receptors in the human endocannabinoid system to create therapeutic effects.
How to Choose the Right CBD Oil and Potency for You
There are several key factors to take into consideration when choosing the strongest CBD oil for pain, sleep, or anxiety. One of the first things to look at is the concentration of CBD within the product. Next, take a look at the milligrams of CBD that are in a single serving. The best quality products clearly have all the facts and information laid out on their labels. In reading the labels, you should be able to tell exactly how much CBD you are getting per serving. How much CBD you need to be taking depends on how your body reacts to the product over time.
What to Look For
Here are the primary things to look for when comparing the strongest CBD oil options.
CBD Spectrum - Make sure you know whether you are getting a full spectrum, broad spectrum, or CBD isolate oil. This is especially important if you are concerned about THC content.
Concentration - When looking for the strongest CBD oils, you need to be certain of how many milligrams of CBD are contained in each bottle and each 1 mL serving.
Lab Testing - For any CBD product, it's vital that you look for brands who ensure their CBD undergoes independent third-party lab testing for purity and safety.
How to Read Labels
Make sure that you know what to look for on the label of any CBD oil or product. Here are the key things to know.
Type of CBD - The label should clearly indicate the spectrum of CBD in the oil. If it is a broad spectrum or CBD isolate, it will usually say that it is "THC-Free."
Dosage Guide - Some brands include a dosage guide on the label to help you measure the appropriate amount of CBD per serving. This is important with higher potency oils.
Test Results - Look for proof that the CBD has undergone third-party lab testing. Many brands include a QR code or link on the label to the test results for that product.
How to Use
Everyone's body is different, so what works well for one person might not work for another. Smaller individuals might need less CBD than larger individuals based on body size and overall mass. Along with body size, the reason you are taking CBD is another consideration in purchasing strong CBD oil.
Whatever oil strength you choose, you should first start low and go slow when it comes to dosing. For example, begin by taking half of a serving of CBD once a day for one week. If you are not feeling any benefits, then go ahead and take half a dose twice a day. Continue increasing the dosage slowly until you are achieving the desired effects. Always check in with yourself to see how you are feeling along the way. This will help you to determine if you should increase the dosage at all. As with any other medication or holistic supplement, your body will need adequate time to get used to a new CBD dosage, and CBD typically works best as it builds up in your system over time.
Safety & Side Effects
There are very few minor side effects associated with CBD. To date, a great number of studies have been done on CBD showing that it is generally well-tolerated and safe for adults.
Some of the most common side effects associated with CBD include:
Dry mouth
Dizziness
Nausea
Changes in weight
Diarrhea
Drowsiness
Changes in appetite
CBD may also interact with certain prescription medications. If you are on any prescription drugs, or have questions about CBD and your health, be sure to consult with your doctor before taking CBD.
Takeaway
Those suffering from chronic pain or increased stress may benefit from stronger CBD oil tinctures that can provide a more potent dose of cannabinoids. CBD oil can be a great addition to any natural healthcare routine. Just make sure you are putting in the time and effort to find the product and the brand that is best suited to your own unique needs, condition, and lifestyle.
The world's largest trader of palm oil recently announced it will launch a No Deforestation, No Peat, No Exploitation policy, a broad environmental and social pact that features a commitment to no deforestation and free, prior informed consent when dealing with indigenous communities.
Wilmar International, the Singapore-based agribusiness company, said it "aims to advance an environmentally and socially responsible palm oil industry" and will "only provide products that are free from links to deforestation or abuse of human rights and local communities."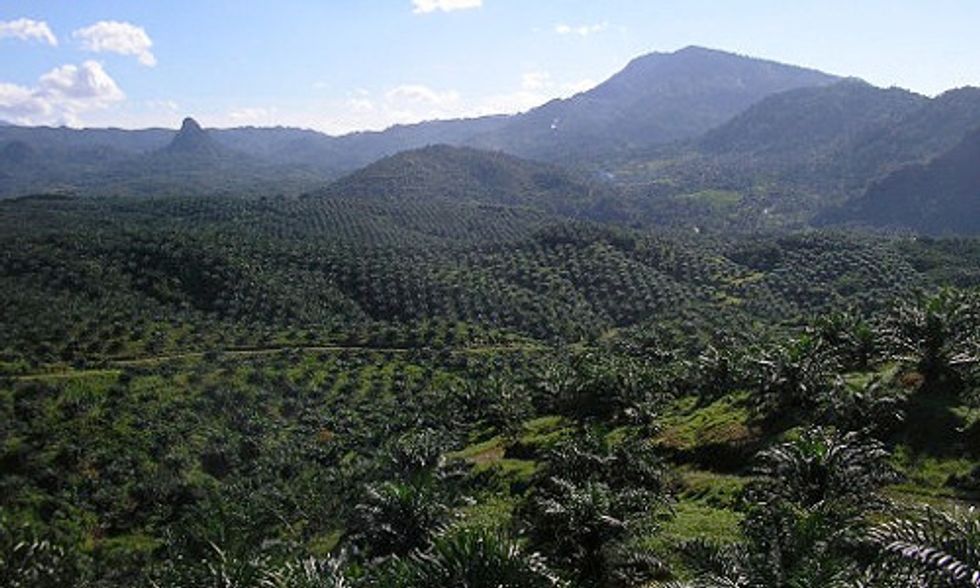 The policy includes measures to "protect high carbon stock and high conservation value landscapes, and to ensure respect for community rights and support for development," says Wilmar, which controls more than a third of the global palm oil trade.
Wilmar also will work with suppliers to immediately move development activities away from high carbon stock, peat and high conservation value lands.
The new policy was the product of months of discussions among The Forest Trust (TFT), Climate Advisers, Wilmar and consumer goods giant Unilever, said a media release.
Palm oil is a $50-billion-a-year commodity that makes its way into half of all consumer goods on the shelves—chocolate, baked goods, soaps, detergents and much more.
U.S. imports have increased almost fivefold over the past decade. Eighty-five percent of palm oil is grown on industrial plantations in Indonesia, Malaysia and Papua New Guinea, home of some of the largest remaining rainforests in the world. Clearing tropical forests for these plantations threatens the world's last Sumatran tigers, as well as orangutans, elephants, rhinos and the tens of millions of people who depend on these rainforests to survive. Because of deforestation, Indonesia is the third-largest emitter of global warming pollution in the world, behind only China and the U.S.
By banning its suppliers from destroying forests and peatlands, Wilmar's policy could be an important step toward transforming the palm oil sector, Bustar Maitar, head of the Indonesia forest campaign at Greenpeace International, wrote on his blog.
"Wilmar has responded to years of pressure from Greenpeace, other NGOs and a growing movement of consumers around the world demanding clean palm oil and an end to forest destruction," Maitar said.  "Wilmar's commitment to No Deforestation has the potential to transform the controversial palm oil industry."
Other organizations have reacted more cautiously based on experience with Wilmar. The company has been accused of violating ethical standards that it has signed as a member of the Round Table on Sustainable Palm Oil and as recipient of funding from the World Bank's International Finance Corporation.
"We are strongly cognizant that Wilmar's commitment to improvement comes in the wake of many years of land-grabbing, fueling of conflicts, destruction of endangered habitat and other abuses—all of which has rewarded Wilmar and its associates with enormous profits and established the company as the world's largest palm oil trader," said a statement from Friends of the Earth. "Friends of the Earth U.S. and Friends of the Earth International will be closely monitoring the implementation of Wilmar's stated commitments to ensure that Wilmar takes immediate steps to fulfill its promise and comply with its policy."
Wilmar's policy comes on the heels of similar recent commitments from other companies. In November, Unilever pledged that 100 percent of the palm oil used in its supply chain would by fully traceable to known sources by the end of next year. Global chocolatier Ferrero also announced it would become a TFT member and work to make sure its supply chain has no link to deforestation by the end of 2014.
In 2010, Nestlé was the first company to commit to eliminate deforestation and exploitation from its supply chain.
Watch this video from Friends of the Earth that looks at the devastation wrought by illegal land grabbing for palm oil plantations in Indonesia.
Visit EcoWatch's FOOD page for more related news on this topic.

Ever think about where your seafood comes from? You might be surprised to learn that much of the seafood sold in the U.S. is imported—frequently from places where health, safety and environmental standards are weak or non-existent. And less than 2 percent of seafood imports to the U.S. are inspected for contamination.
Sadly, many popular wild fish populations have been managed poorly and are depleted, are caught using gear that can hurt their habitat and other wildlife, or could contain substances like mercury or PCBs that can cause serious health problems.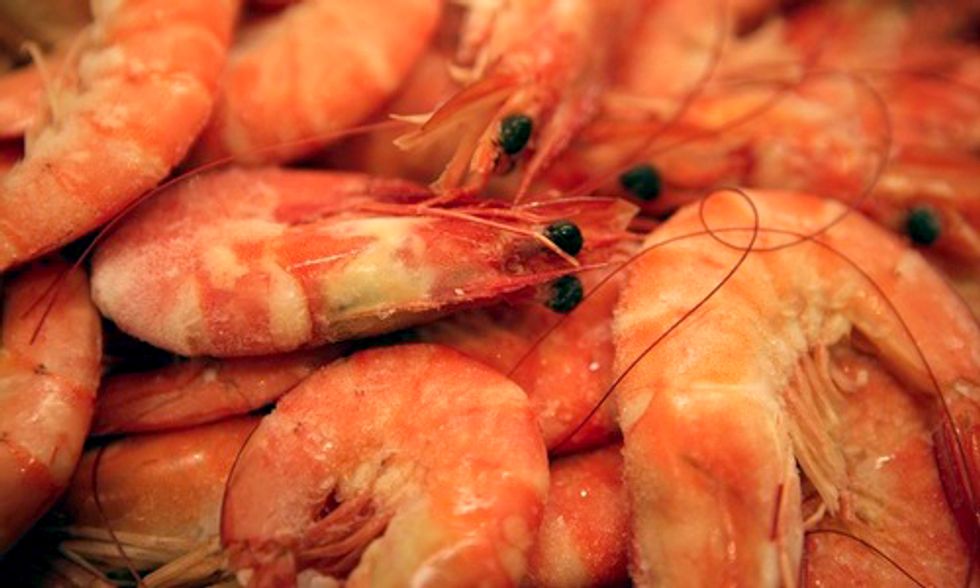 Shutterstock
Fortunately, there are still good domestic seafood options.
Food & Water Watch has analyzed more than 100 fish and shellfish to create the Smart Seafood Guide, the only guide that assesses the human health and environmental impacts of eating certain seafood, as well as the socio-economic impacts on coastal and fishing communities. The guide can help you make healthier and more eco-friendly choices.
Here's an excerpt from the guide of five things to consider the next time you are considering buying seafood at the grocery store or ordering it in a restaurant.
1. Local fish are few and far between. While diners at coastal restaurants often look forward to ordering seafood, much of the fish at restaurants and in stores is not local. Because of high demand, seafood on these menus often comes from other states or countries, so always remember to ask rather than assume that seafood is local and sustainable.
2. Atlantic salmon is farmed salmon. While Alaskan wild-caught salmon can be a healthy, sustainable option, farmed salmon is associated with environmental and social problems. One red-flag is salmon labeled Atlantic. As wild Atlantic salmon populations have been driven close to extinction, salmon from this ocean are almost surely farmed.
3. Seafood labeled organic is not what it seems: There are no legal organic standards for seafood in the U.S., so fish labeled organic are imported, usually from northern Europe. And seafood labeled organic is farmed, not wild-caught.
4. Beware of imported shrimp: Although the U.S. has many healthy shrimp fisheries that support coastal communities, about 90 percent of the shrimp consumed in the U.S. is imported. Much of it comes from farms that are associated with heavy chemical use, environmental destruction and negative impacts for local communities.
5. Bivalve shellfish are often good options: In some cases, bivalve shellfish, like mussels, oysters and clams, are the most likely seafood items at restaurants or markets to be sustainably sourced. These fish are filter feeders, which means that even when farmed they can help to improve local environments by cleaning up water. Just remember to ask about local contaminant warnings, and in the case of clams, whether they are hand-raked or dredged.
For more information and many more detailed recommendations on specific kinds of seafood to buy, see the Smart Seafood Guide.
Visit EcoWatch's FOOD page for more related news on this topic.

On MomsRising's weekly tweet chat, called #EcoTipTue, the featured guest this week was Sara Alcid of Reproductive Health Technologies Project. The organization advocates for chemical policy reform so the burden of protection doesn't have to be on pregnant women.
Alcid shared these tips for pregnant women, their partners and caregivers to avoid toxic chemicals during these important months: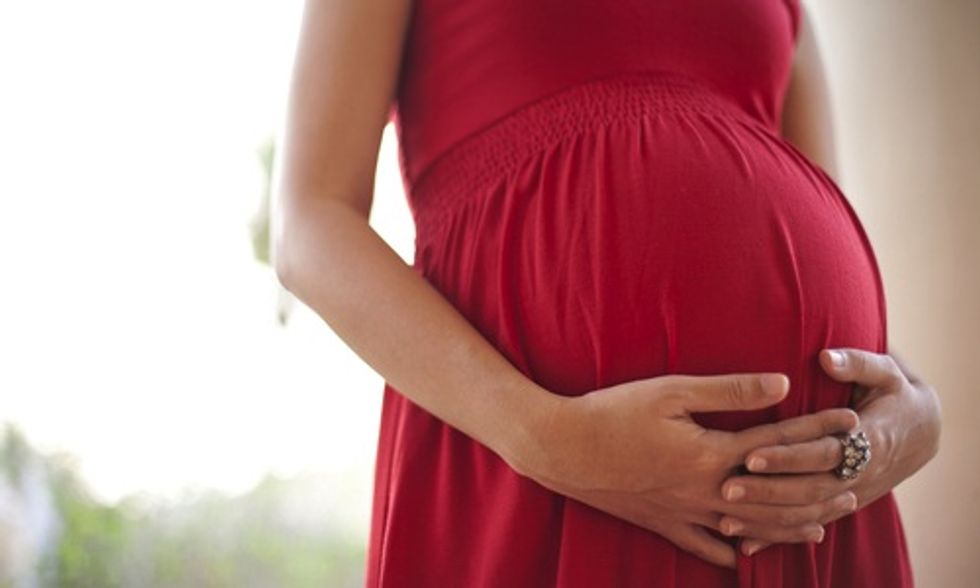 Shutterstock
 1. Start early. Exposure to toxics before pregnancy can impact fetal health. If you plan to have children the time is now to limit your exposure so you can protect your reproductive health options.
2. Eat organic food as much as possible to avoid pesticide residue. If this is not possible, eat only the Clean 15 and avoid the Dirty Dozen.
3. Don't microwave plastic or put it in the dishwasher. Hormone-disrupting chemicals leach out of plastic at elevated temperatures. Endocrine disrupters swamp a developing fetus, with potentially long term implications. They have been linked to reproductive problems, early puberty, cancer and obesity.
4. Avoid using conventional feminine care products. They contain harmful chemicals and the vagina absorbs many more chemicals than other tissue. Find out the most toxic products and ingredients to avoid and reduce use as much as possible. Look for unscented and unbleached products from companies that list all their ingredients.
5. Remove your shoes (and kindly ask your guests to as well) before entering your home to avoid tracking in oils and chemicals from the street. This is an easy, painless step that can reduce exposures.
6. Use fewer personal products (such as cosmetics, lotions, hair and nail products). Many ingredients have been linked to health problems and add to the chemical cocktail of exposure. Personal care products are unregulated. Companies can use whatever chemicals they want in products until they are proved harmful or the public pressure gets too great. That's why we need chemical policy reform! Products need to be proven safe BEFORE they hit the market. For the personal care products you do use, try to make sure they have no synthetic fragrances, parabens, phthalates, or triclosan. Find out how your favorite products rate. Buy and use safer products.
7. Avoid conventional household cleaners that contain toxic ingredients such as drain, toilet and oven cleaners. According to Planned Parenthood, "Some cleaning products can disrupt your hormones, which can change the start of puberty in young teens. If you're a woman, disrupted hormones may make it harder to get pregnant, change your menstrual cycle and increase your risk of miscarriage and breast cancer. If you're a man, disrupted hormones may lower your sperm count and increase your risk of testicular cancer." Many reasons to avoid these toxic cleaners! Find safer ones such as Seventh Generation or make your own. 
To see the rest of the list, visit Moms Rising.
Visit EcoWatch's HEALTH page for more related news on this topic.

OK, you've taken the first step toward energy-efficient laundering by purchasing an Energy Star washer. Here are five tips that can help your clothes washer use even less energy, courtesy of the U.S. Environmental Protection Agency's Energy Star program.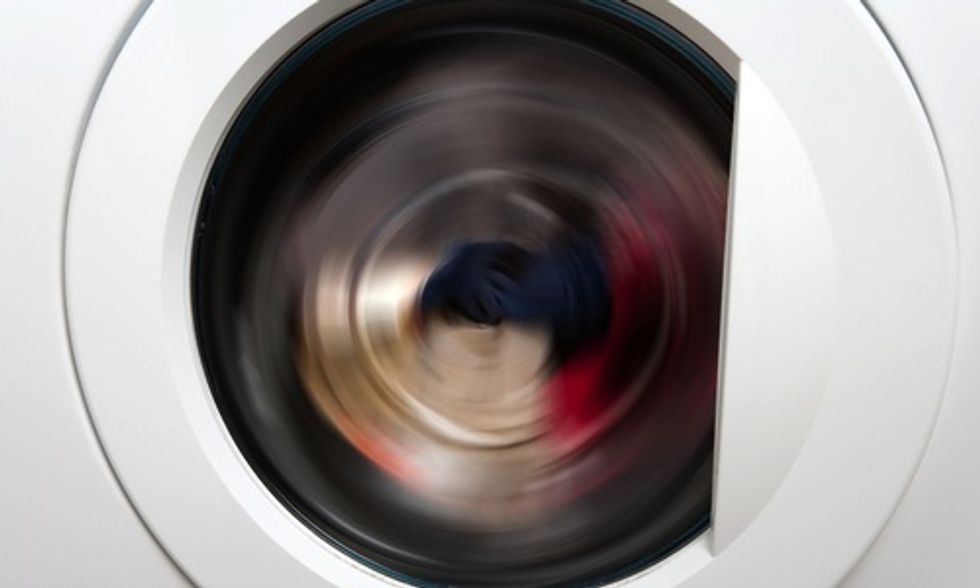 Shutterstock
1. Always use high efficiency (HE) detergent. Front-loading clothes washers are designed to use HE detergent. Using regular detergent creates too many suds, which will affect the machine's washing and rinsing performance, and could mean extra rinse cycles. Plus, over time, the wrong detergent can lead to odors and mechanical problems.
2. Fill it up. Clothes washers use about the same amount of energy regardless of the size of the load, so run full loads whenever possible.
3. Wash in cold water. Water heating consumes about 90 percent of the energy it takes to operate a clothes washer. Unless you're dealing with oily stains, washing in cold water will generally do a good job of cleaning. Switching your temperature setting from hot to warm can cut energy use in half. Using the cold cycle reduces energy use even more.
4. Use a drying rack or hang clothes outside. Where and when possible, air-drying clothes instead of using a dryer not only saves energy, but also helps them last longer.
5. Avoid the sanitary cycle. This super-hot cycle, available on some models, significantly increases energy use. Only use it if absolutely necessary.
6. Activate the high spin speed option. If your clothes washer has spin options, choose a high spin speed or the extended spin option to reduce the amount of remaining moisture in your clothes after washing. This decreases the amount of time it takes to dry your clothes. Less water = less drying time. Less drying time = less energy use.
Visit EcoWatch's TIPS page for more related news on this topic.

By Dana Frasz
Words such as convoluted, confusing, inconsistent, ineffective, disorienting, ambiguous and dizzying are not terms you want to hear associated with a system you believe is designed to guarantee food safety. Yet those are the adjectives that a recent report uses to describe the current date labeling regime in the U.S. Published by the Natural Resources Defense Council (NRDC) and the Harvard Law School Food Law and Policy Clinic, the report, titled The Dating Game: How Confusing Food Date Labels Lead to Food Waste in America, shows that a bewildering system of date labeling is a major driver of unnecessary food waste.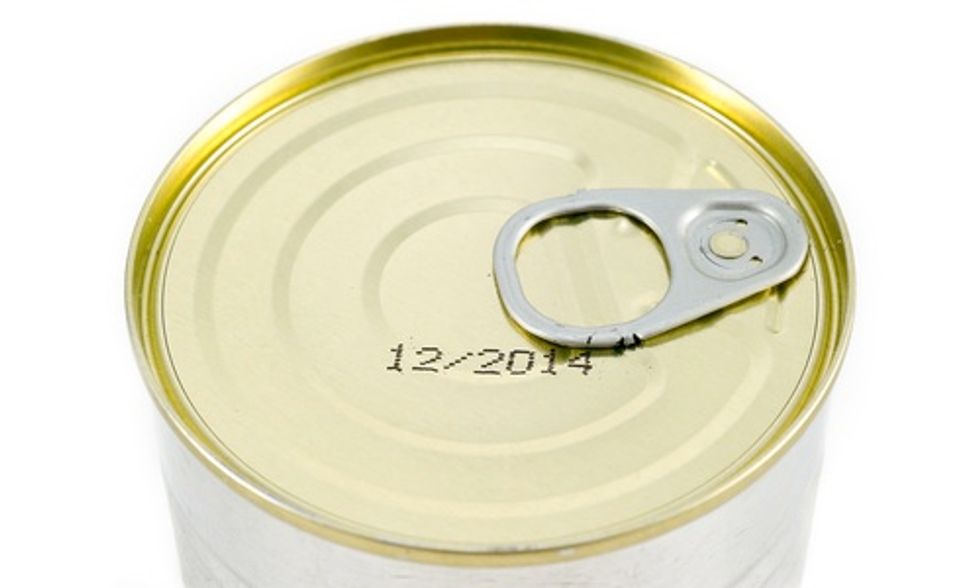 Shutterstock
Date labeling was instituted in the 1970s as a way to give shoppers assurance they were buying fresh food. But labeling hasn't even achieved that modest goal, according to the report. "Ironically, despite the original intention of increasing consumer knowledge about their food, date labeling has become a largely incoherent signaling device for consumers," the report says. That incoherence is costly for shoppers and retailers, bad for the planet and could even be leading to increased health risk.
Each year, an obscene amount of food is wasted in the U.S. and around the world—and confusing and inconsistent food date labels are making the matter worse. According to another NRDC report published last year, 40 percent of all the food produced in the U.S. never gets eaten. That translates to wasted natural resources, wasted money and wasted nutrition.
Here's a quick overview:
Each time food is wasted, all the resources that went into producing, processing, packaging and transporting that food is wasted, too. This means huge amounts of chemicals, energy, fertilizer, land and 25 percent of all freshwater in the U.S. used to produce food are all thrown away.
Americans are throwing out the equivalent of $165 billion each year in food, which costs $750 million annually just for disposal.
Most uneaten food rots in landfills, where it accounts for almost 25 percent of U.S. methane emissions. Methane is a powerful greenhouse gas that is at least 56 times more harmful to the climate than CO2 and is a significant contributor to global warming.
Reducing food losses by just 15 percent would be enough food to feed more than 25 million Americans at a time when one in six Americans lack a secure supply of food.
Look at all of the food wasted globally and you'll see that mismanagement of resources is a major contributor to climate change. According to a recent FAO report, the global carbon footprint of food produced but not eaten is the equivalent of 3.3 gigatons of CO2 annually—which would make food waste the third-largest contributor to climate change, behind the U.S. and China.
Food waste happens for many complex reasons, people's misinterpretation of date labels on foods being just one of them. But it might be one of the easiest food waste causes to fix. Dana Gunders, agriculture specialist at NRDC and one of the authors of The Dating Game, says, "Every entity around the world that has investigated food waste—the United Kingdom, the European Union, the United Nations and NRDC in last year's report—have all highlighted reducing confusion around expiration dates as one of the key 'low hanging fruit' opportunities for reducing food waste. So we set off to seize that opportunity starting with this report."
While many people place a lot of confidence in food date labels, its an ad-hoc system with no oversight and little consistency. The labels are not federally regulated and can vary from state to state. Despite what most people think, the labels don't communicate whether a product has spoiled. "use by" and "best before" are just suggestions determined by the manufacturer to indicate when food is at its peak quality. "Sell by" is the manufacturer's suggestion for when the grocery store should no longer sell the product. There is no uniform criteria for any of those terms.
Dr. Ted Labuza has been working on shelf life testing since the 1970s. He says 65 percent of consumers sort through items at the store to locate the "freshest" product based on the date stamp. "That is no guarantee of safety or quality," he warns. "The newer product could have been sitting on a loading dock for 10 hours."
According to a survey by the Food Marketing Institute, confusion about date labels leads nine out of 10 Americans to needlessly throw away food. This habit isn't cheap: Americans annually spend between $1,365 and $2,275 per household of four on food they never eat. A study in the United Kingdom estimated that 20 percent of food wasted in British households is due to misinterpretation of date labels. The new NRDC report also warns that date labels may fuel a false sense of security when it comes to food safety. Date labels "may be encouraging consumers to ignore the more relevant risk factors affecting food safety, including the importance of time and temperature control along the distribution chain."
The confusion also costs retailers money. A 2001 study estimated that each year, $900 million worth of inventory was removed from the supply chain due to date code expiration and identified the lack of standardization around date coding as one of the factors driving that loss. A survey of grocery store workers found that even some employees themselves do not distinguish between different kinds of dates.
The problem has trickled down to efforts to recover and redistribute food. Anti-hunger organizations around the country often make use of expired or soon-to-expire items. Yet confusion around date labels leads to food unnecessarily being tossed out instead of distributed to people in need. According to the NRDC report, experts in food recovery and food waste say there is widespread confusion among anti-hunger program administrators over the meaning of various date labels. Food safety officers working with anti-hunger organizations "must consequently spend considerable time and effort educating workers about the date labeling system and those workers must in turn educate clients and end-users when they express concerns or uncertainty about the products they are receiving."
Each of U.S. has a role to play in reducing food waste and its horrible impacts. This involves learning how to reduce your waste, understanding date labeling and sharing this knowledge with family, colleagues and friends. According to Labuza, storage temperature is the main factor determining food safety, rather than the amount of time that has passed since the product's creation. Labuza recommends keeping refrigerators at 40 degrees or less (he keeps his at 34) and the NRDC has put together a guide to help you understand how to more effectively use your refrigerator.
The Dating Game has a few recommendations for industry and government:
Make sell-by dates invisible to consumers. These dates are meant to be for business-to-business communication and yet they are confused as safety dates.
Develop reliable, standardized labeling that clearly distinguishes between safety and quality.
Remove dates from non-perishables. Where safety is not a concern, this would encourage people to make judgments about freshness and quality by actively investigating the food instead of relying on an industry-provided label.
Use labels as an opportunity to educate consumers on safe food handling. For example, packaging could include "freeze by" dates to help raise awareness of the benefits of freezing food to extend shelf life.
Retailers can sell past-date products at a discount. This gives thrifty shoppers the option of overlooking the quality standards indicated by a date label in exchange for a reduction in price.
Governments should conduct public education campaigns to educate consumers on the meaning of date labels, proper food handling and ways to determine when food is safe to eat.
Brands and retailers have an opportunity to demonstrate their concern for the environment and the health and finances of their customers by taking action to re-educate shoppers about food safety and labeling. To achieve lasting change, we need to push Congress and federal agencies to change these inconsistent and confusing rules. Congresswoman Nita Lowey (D-NY) has submitted the Food Freshness Disclosure Act to "help establish a consistent food dating system in the United States and protect American consumers." Emily Broad Leib, one of the authors of The Dating Game, says consumers should ask their representatives to sign onto the bill and help push it through to passage.
"Creating a meaningful, standardized system is a crucial way to reduce food and resource waste, save money for consumers who are watching their wallets (particularly in these economic times) and actually improve safety for consumers," Leib says.
Visit EcoWatch's FOOD page for more related news on this topic.

By Yes! Editors
Traditional food preparation techniques do more than just preserve food. They remove natural toxins and increase nutrients, as well as the body's ability to fully use them.
Here's a list of time-honored food preparation and preservation techniques, some of which you can try at home: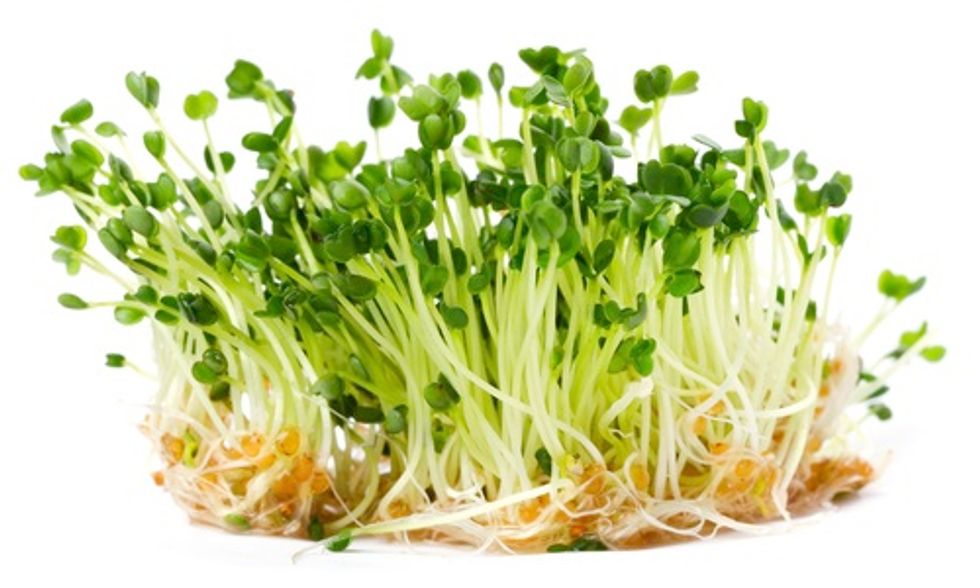 Shutterstock
1. Fermenting—Acetic acid, lactic acid, and alcohol act as natural preservatives. Improves digestibility because microbes have predigested. Can create new nutrients, especially B vitamins. Adds helpful bacteria.
2. Soaking—Improves digestibility. Reduces phytic acid, allowing absorption of more minerals, such as iron and calcium. Soaking grains breaks down phytic acid, a substance that prevents the absorption of minerals like calcium, magnesium, iron, and zinc. Also, as grains soak, vitamin content increases, especially B vitamins.
3. Sprouting—Deactivates enzyme inhibitors, making the sprouted seed more digestible.
4. Nixtamalization—Soaking corn with lime (calcium hydroxide) or wood ashes (potassium hydroxide) increases digestibility and bioavailability of niacin, protein, and calcium. Decreases phytic acid and harmful mycotoxins.

5. Pounding—Removes the bran or hull of a seed or grain, which contain most of the antinutrients. Increases digestibility.
6. Drying—Removes moisture, slowing bacterial growth. 
7. Salt curing—Draws water out of cells, killing microorganisms and preventing spoilage. Salt denatures meat proteins and produces glutamate, which enhances flavor.
8. Smoking—Dries meat and adds phenolic compounds that bind to the surface of the food and act as antioxidants, preventing rancidity.
Visit EcoWatch's FOOD page for more related news on this topic.

Infants and toddlers are likely becoming exposed to potentially harmful substances called parabens at a higher level than adult women in the U.S. through lotions, shampoos and other personal care products, new research says.
Potential daily skin exposure to parabens by infants and toddlers could be as much as two to three times higher than that for adult women, says the new research, published recently in the the ACS journal Environmental Science & Technology.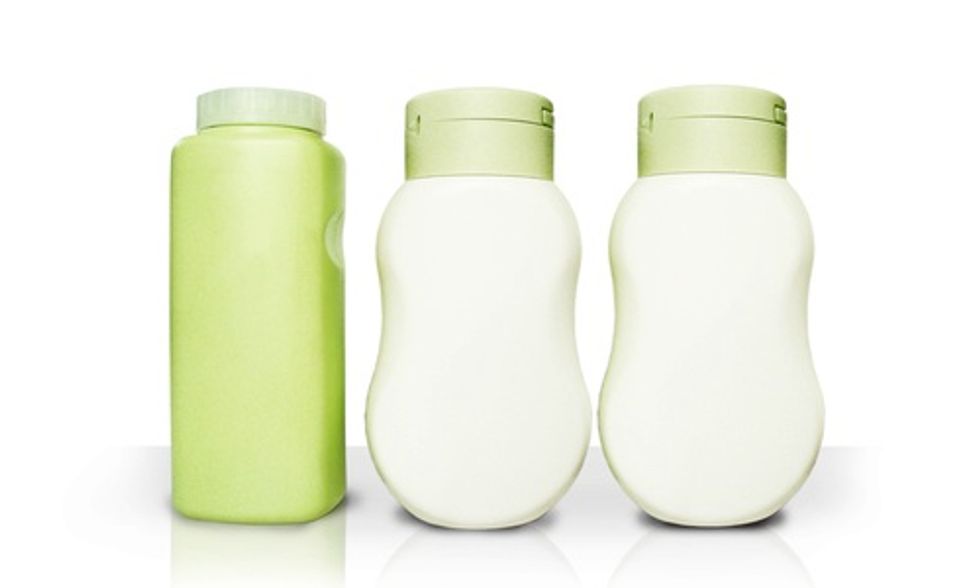 Shutterstock
Increased exposure to parabens has been linked to reproductive and other health issues.
Substances called phthalates and parabens are used in a wide range of products, from medical devices to children's toys, as well as in personal care products. Phthalates hold in moisture; parabens are used as preservatives.
Most people are exposed to these substances every day—for example, data from the U.S. Centers for Disease Control and Prevention suggest that more than 90 percent of the population is exposed to these substances. The body breaks them down quickly, but both have been detected in urine, breast milk and blood.
Research suggests a link between these substances and health issues in animals and people, such as sperm damage, breast cancer and an increased risk for asthma.
In previous studies, the research team led by Kurunthachalam Kannan and Ying Guo found that food and indoor dust contributed to phthalate exposure to varying degrees, but paraben exposure was low. In the most recent research, the team looked at a third route of possible exposure—the use of personal care products.
They collected 170 samples of makeup, lotions, shampoos and other products, including 20 items for babies, and tested them for nine phthalates and six parabens. Both substances were found in the personal care products. While phthalate concentrations were low, parabens were common.
Visit EcoWatch's HEALTH page for more related news on this topic.

A new scorecard created by Food Policy Action (FPA) provides a simple way to find out how your representatives in the U.S. Congress measure up on sound food policy.
FPA, a project of Environmental Working Group (EWG) has released its 2013 National Food Policy Scorecard, which ranks each member of the Senate and House by their votes on food issues.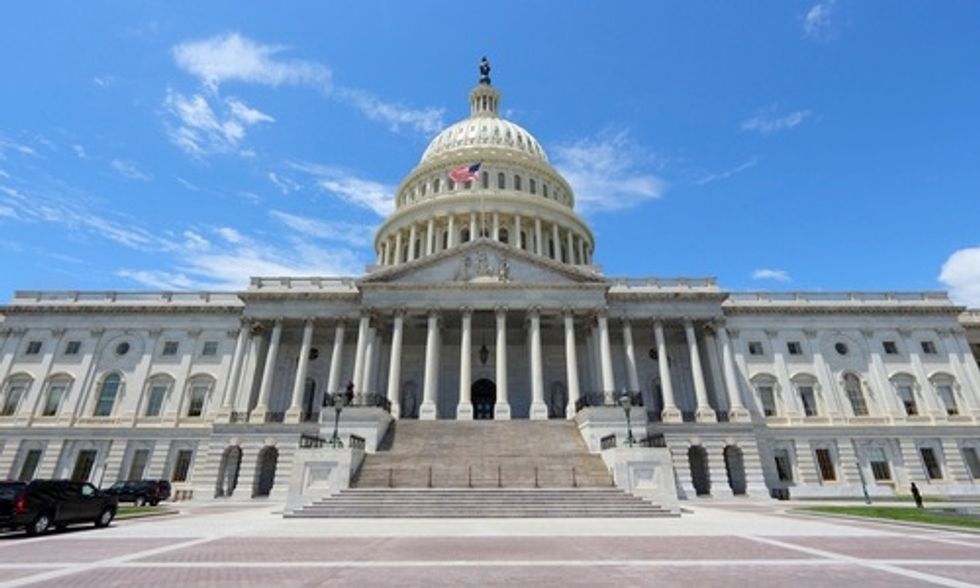 Shutterstock
Senators were graded on six votes and House members on 13 votes related to hunger, food aid, food labels and farm subsidies. An advisory council of food policy experts chose which votes are relevant and should be scored. The FPA board of directors approved those choices.
The scorecard is in the form of an interactive map. Click on a state to see the rankings of each member of Congress. Or enter your ZIP code in the search box. Click on the legislator's name to see how they voted on individual bills, such as an amendment that would have ensured states the right to label any food containing genetically engineered ingredients. Another click provides more information on the bills and how other colleagues voted.
Another part of the scorecard allows you to see all members of Congress, with sorting tools available by party, score, district and other characteristics. Another feature shows House and Senate votes by bill.
FPA compiled lists of what they call Good Food Champions in the Senate and in the House. Eighty-seven members of Congress—73 House members and 14 senators—received perfect scores.
"Few things have as much of an impact on our lives as food," Tom Colicchio, owner of Craft Restaurants and FPA board member, said. "That's especially true for the families who don't have enough to eat. Until now, voters had no simple way to find out whether their lawmakers voted to cut or protect food assistance for the neediest Americans. Thanks to the FPA scorecard, now they know."
Launched last year, FPA is the first national organization to publish an annual scorecard that grades lawmakers on congressional food policy votes. 
"This scorecard, the second FPA has issued, provides compelling evidence that food policy need not be a partisan issue," said Ken Cook, FPA board chair and EWG president. "Many Republicans—including Sens. Lisa Murkowski and Susan Collins—scored better than their Democratic colleagues. There is no question but that food has become more political in 2013. Hardly a day goes by when policymakers aren't debating whether to cut SNAP, the food stamp program, reform farm subsidies, roll back food safety standards, reduce the use of antibiotics, pay food workers a living wage or set standards for the humane treatment of farm animals."
Visit EcoWatch's FOOD page for more related news on this topic.

Ever consider the environmental impact of letting your vehicle idle? The average American spends more than 16 minutes a day idling his or her vehicle, says Sustainable America.
You can save significant dollars and reduce carbon dioxide emissions at the same time by cutting down on this habit. This infographic from Sustainable America explains the issue.

Visit EcoWatch's TIPS page for more related news on this topic.

The U.S. Food and Drug Administration (FDA) on Wednesday issued new guidelines regarding use of antibiotics in food animals that are not sick.
Under the new rules, food animal producers no longer be able to use antibiotics to make animals grow faster. If producers need to give the drugs to a sick animal, they will have to get a prescription from a veterinarian.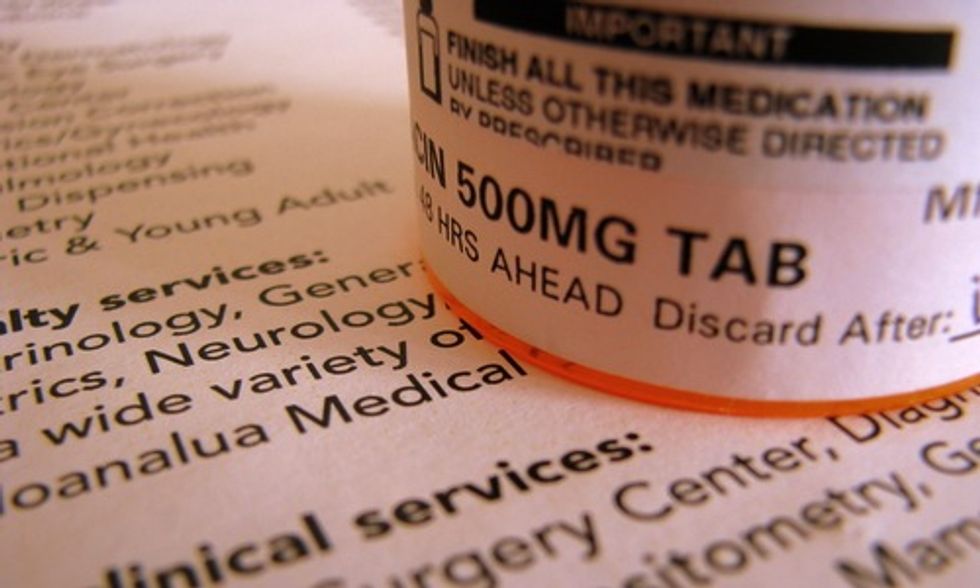 Shutterstock
The agency will ask drug manufacturers to change labels to feature language to deter using the medicines to make animals grow. Companies will have three months to tell the agency whether they will change the labels, and three years to carry out the new rules.
The long-pending guidelines came under criticism by groups such as the Natural Resources Defense Council (NRDC) and others because the drug label changes are only voluntary and do not compel any changes in the use of antibiotics.
About 80 percent of the antibiotics sold in the U.S. are for use in cows, chickens and pigs—mostly on animals that are not sick. That practice has been widely recognized by scientists to breed antibiotic-resistant bacteria and threaten human health.
When antibiotics are used day after day at low doses to speed up animal growth or compensate for crowded, stressful and unsanitary feedlot conditions, some bacteria become resistant, multiply and escape the feedlot to threaten human health.
The FDA's policy would address only the use of antibiotics to speed up animal growth. Preventive uses to avoid diseases associated with poor factory farming conditions pose the same risks, are similar in nature and have significant overlap with uses for growth promotion, the NRDC said.
"FDA's policy is an early holiday gift to industry. It is a hollow gesture that does little to tackle a widely recognized threat to human health," Avinash Kar, NRDC health attorney, said in a media release.
"FDA has essentially followed a voluntary approach for more than 35 years, but use of these drugs to raise animals has increased," Kar said. "There's no reason why voluntary recommendations will make a difference now, especially when FDA's policy covers only some of the many uses of antibiotics on animals that are not sick. FDA is failing the American people."
Leading health groups, medical doctors and other scientists such as the American Academy of Pediatrics and the Infectious Disease Society have sounded the alarm, saying that "overuse and misuse of important antibiotics in food animals must end, in order to protect human health." The World Health Organization and the Institute of Medicine of the National Academy of Sciences have reached similar conclusions.
A new report, Antibiotic Resistance Threats from the U.S. Centers for Disease Control and Prevention (CDC) estimated that at least 23,000 Americans die each year from drug-resistant infections and that antibiotic resistance is implicated in at least 2 million infections annually.
While human overconsumption of antibiotics contributes to the problem, the CDC has confirmed the link between antibiotic use on industrial farms and the rise of antibiotic resistance, saying that there is "strong scientific evidence of a link between antibiotic use in food animals and antibiotic resistance in humans" and warns of "potentially catastrophic consequences" if resistance is not slowed. The report also states: "Up to half of antibiotic use in humans and much of antibiotic use in animals is unnecessary and inappropriate and makes everyone less safe."
In 1977, the FDA concluded that feeding animals low doses of the antibiotics penicillin and tetracyclines, which are used in human medicine, could promote antibiotic-resistant bacteria capable of infecting people, and posed a risk to human health.
NRDC and its partners brought a lawsuit to force the FDA to act and won two landmark decisions in federal district court in 2012. The FDA has appealed the decisions and a decision is pending on appeal. NRDC's partners in the litigation are the Center for Science in the Public Interest, the Food Animal Concerns Trust, Public Citizen and the Union of Concerned Scientists.
Visit EcoWatch's FOOD page for more related news on this topic.