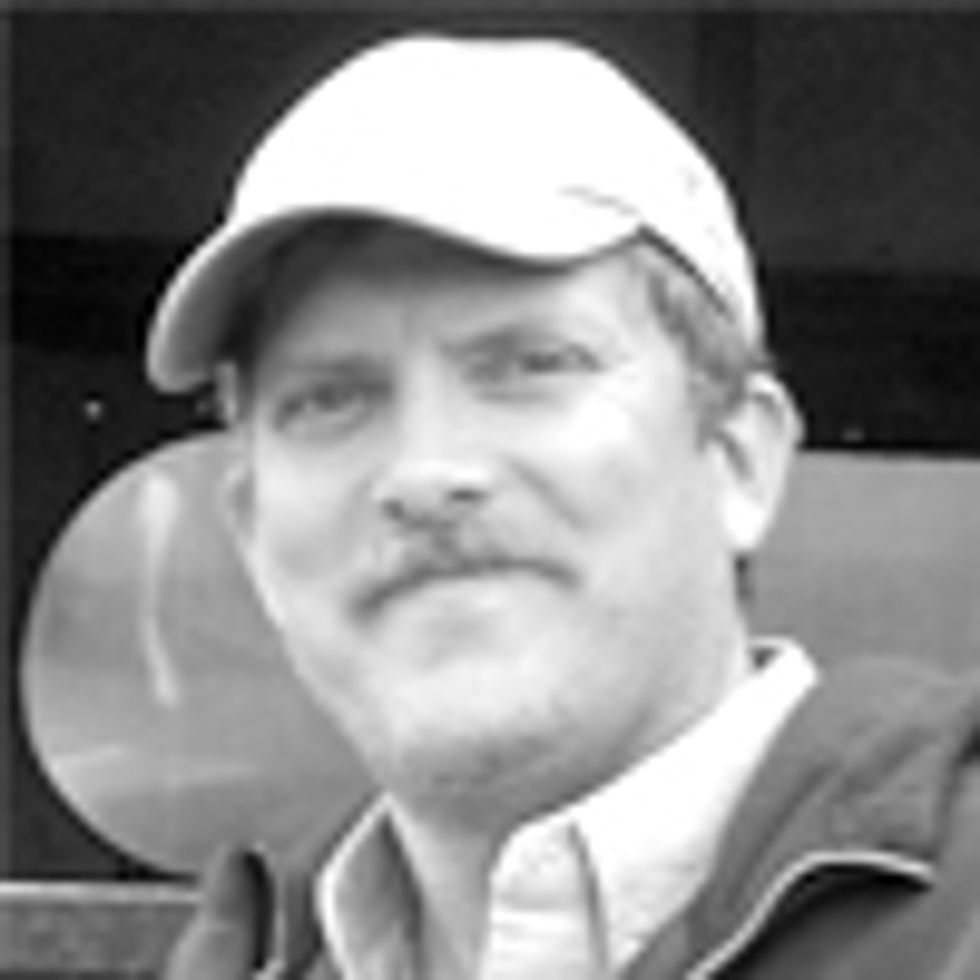 We are about to be deluged with news reports that the U.S. is suddenly awash in decades worth of cheap, abundant supplies of natural gas and oil. Why? Because the U.S. Energy Information Administration (EIA) has recently released a preview of their 2014 forecasts in which they predict energy trends within the U.S. through 2040.
The EIA (the official statistical gurus of the U.S. Department of Energy) release a similar report each year—and these are eagerly awaited by energy wonks like myself and breathlessly reported upon by any journalist who loves to read an "official government report" and parrot it as if it were news. 
The problem is—these projections are without fail wrong.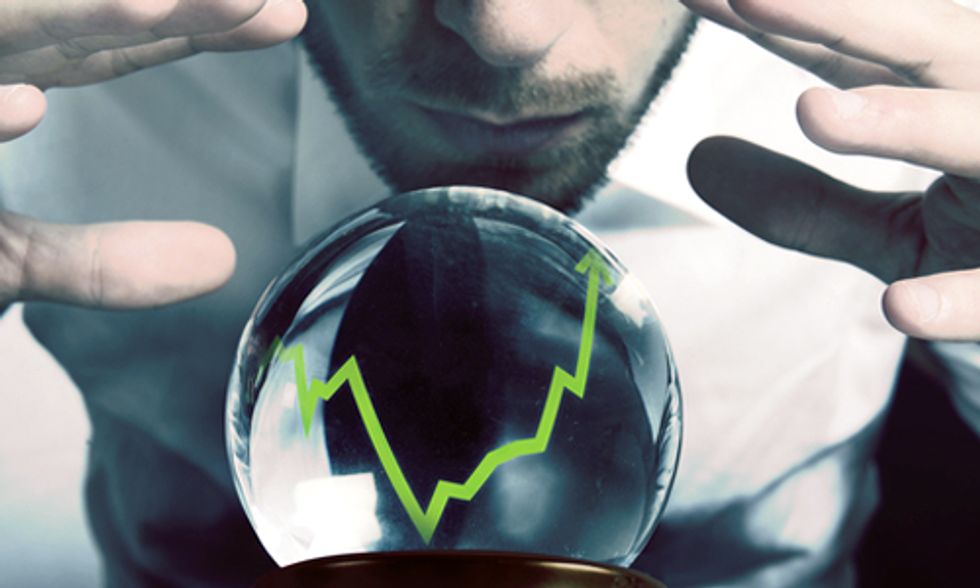 Photo courtesy of Shutterstock
If you look back over previous EIA forecasts, they are remarkable in one respect. Their projections are historically well off the mark. Perhaps even more remarkable is that the media each year report these projections as if they were handed down from Mount Sinai. 
So what does the EIA predict is in store for us now?
2014 EIA Forecast Highlights
The 2014 forecast predicts that"
"Growing domestic production of natural gas and crude oil continues to reshape the U.S. energy economy, with crude oil production approaching the historical high achieved in 1970 of 9.6 million barrels per day."
U.S. natural gas production, according to the EIA, will grow 56 percent over the projected period (through 2040). Good news for the oil and natural gas industry.
But what about U.S. energy consumption? Here are the projections (in percent of total consumed):

The predictions show that largely things will remain as they are. It seems that EIA officials have a fairly easy task. Simply look at the data from the past two years, and say that these trends will continue for the next 30 years or so. This is a pattern seen in each annual report.
But, unfortunately for these statisticians, while things are happening over here—other things are happening over there. Imagine in 1975 trying to predict the anticipated sales of typewriters for the next 30 years. Imagine back in 1910 trying to project the sales of horse buggies until 1940. Even the best analysis of historic data is not going to change the fact that the underlying technologies are dramatically changing.
The people creating these reports seem blind to the mega-trends that are reshaping the world's energy landscape. And some of their projections simply boggle the mind. How, for example, can they project that nuclear energy output will remain the same for the next 30 years when a nuclear power plant has a life expectancy of 40 years, no new power plants have been built in the US since 1979 (35 years), – and no new power plants are likely to be built during the next 30 years.
So how well has this forecasting process has worked in the past. As an illustration—let's examine what the EIA Annual Energy Outlook 2006 predicted would happen over the coming several decades...
2006 EIA Energy Forecast 
Oil Prices:
"the average world crude oil price continues to rise through 2006 and then declines to $46.90 per barrel in 2014 as new supplies enter the market. It will then rise slowly to $54.08 per barrel in 2025."
In the two years following this EIA projection, the price of crude oil rose to $140 per barrel ... the most dramatic increase in history. Nary a word about this coming upheaval in the forecast. Crude oil prices did then in fact decline. They are now at $94.80 per barrel (as of January 21, 2014).
And what about domestic crude oil production? Well, the EIA predicted it would grow slightly, then fall off fairly dramatically. In 2004, the US was producing 5.42 million barrels of crude oil per day. The 2006 report noted production would increase to 5.84 million barrels per day in 2015, then fall off.
The latest figures reported (2012) indicate domestic oil production was in fact 6.48 million barrels per day. EIA now projects production will rise to 9.4 billion barrels per day. The question is—were they wrong then, or wrong now?
Coal Prices:
"improvements in expected mine productivity … leads to a gradual decline in the average mine mouth coal price, to approximately $20.00 per ton in 2021." EIA also predicted that U.S. coal production would increase and that coal would continue to dominate electrical production in the US for decades to come.
In 2006, the average mine mouth price of U.S. coal was $25.16 per short ton. By 2013 the average mine mouth price had risen to around $60 per short ton, 300% of the projection. Domestic coal production declined, rather than increased as predicted.
Natural Gas:
With the exception of renewable energy, no industry sector has been more volatile in recent years than natural gas. For years the price had hovered at between $4.50 to $5.50 per thousand cubic feet (mcf). The EIA projected more of the same. EIA predicted that prices would be relatively stable, within this historic range until 2030. Domestic production would increase a bit—from 18.52 trillion cubic feet per year in 2003 to about 20.44 trillion cubic feet in 2015.
They were once again, very very wrong. Prices spiked almost as soon as the ink dried on the 2006 report (to more than $14 per mcf in 2008), then plummeted, to under $2 per mcf in 2012. The term fracking entered our vocabulary and domestic production spiked to nearly 30 trillion cubic feet in 2012.
The EIA now projects that natural gas production will continue to grow dramatically for the next 25 years. But has this industry really transformed itself so dramatically in just eight years? Again, were they wrong then or wrong now? 
Renewable Energy: 
But it seems that nowhere does the EIA have a harder time getting a fix on things than within the renewable energy industry. Today they grudgingly admit that renewables will play a role in the future. In fact, they have even gone so far as to predict (in their 2013 report) that "The share of U.S. electricity generation from renewable energy grows from 13 percent in 2011 to 16 percent in 2040" 
In fact the share of U.S. electricity generated from renewables actually was 16 percent (15.9 percent, but let's not quibble) within 12 months of this projection, not 27 years. Clearly they had not learned from their 2006 projection when they announced that "Total renewable generation … is expected to grow 1.7 percent per year." 
They predicted that electricity generated from non hydro renewables (primarily wind, solar and biofuels) "increases by 95 percent, from 2.2 percent of total generation in 2004 to 4.3 percent in 2030." By 2013, however, non hydro renewable had already grown to provide about 7.5 percent of all US electrical generation—and were growing faster than any other energy segment. 
Conclusion
In the weeks and months to come, we will be barraged with news reports quoting the soon-to-be released 2014 EIA report. These will be reported as pristine facts, backed by the full faith and credit of the US government.
We will be told that the U.S. possesses nearly unlimited and inexpensive natural gas reserves.
We will be told that the U.S. will produce so much domestic oil that we soon may, once again, become an exporter of energy.
We will be told that shipments of coal will soon be heading in great barges to fuel the growth of China.
We will be told, over and over, that "the Sun doesn't always shine and the wind doesn't always blow," so renewables can and will play only an insignificant role in our energy future. 
And once again—these predictions will be very very wrong.
Visit EcoWatch's ENERGY page for more related news on this topic.

EcoWatch Daily Newsletter
MAXSHOT / iStock / Getty Images
Solar panels allow you to harness the sun's clean, renewable energy, potentially cutting your electric bills as well as your environmental footprint. But do solar panels work on cloudy days, or during seasons of less-than-optimal sun exposure? For homeowners who live outside of the Sun Belt, this is a critical question to consider before moving ahead with solar panel installation.
In this article, we'll go over how solar panels work on cloudy days, whether solar panels work at night, and how to ensure you always have accessible power — even when your panels aren't producing solar energy.
How Solar Panels Work on Cloudy Days
Photovoltaic (PV) solar panels can use both direct and indirect sunlight to generate electrical power. This means they can still be productive even when there is cloud coverage. With that said, solar panels are most efficient and productive when they are soaking up direct sunlight on sunny days.
While solar panels still work even when the light is reflected or partially obstructed by clouds, their energy production capacity will be diminished. On average, solar panels will generate 10 to 25% of their normal power output on days with heavy cloud coverage.
With clouds usually comes rain, and here's a fact that might surprise you: Rain actually helps solar panels work more effectively. That's because rain washes away any dirt or dust that has gathered on your panels so that they can more efficiently absorb sunlight.
Do Solar Panels Work at Night?
While solar panels can still function on cloudy days, they cannot work at night. The reason for this is simple: Solar panels work because of a scientific principle called the photovoltaic effect, wherein solar cells are activated by sunlight, generating electrical current. Without light, the photovoltaic effect cannot be triggered, and no electric power can be generated.
One way to tell if your panels are still producing energy is to look at public lights. As a general rule of thumb, if street lamps or other lights are turned off — whether on cloudy days or in the evening — your solar panels will be producing energy. If they're illuminated, it's likely too dark out for your solar panel system to work.
Storing Solar Energy to Use on Cloudy Days and at Night
During hours of peak sunlight, your solar panels may actually generate more power than you need. This surplus power can be used to provide extra electricity on cloudy days or at night.
But how do you store this energy for future use? There are a couple of options to consider:
You can store surplus energy in a solar battery.
When you add a solar battery to your residential solar installation, any excess electricity can be collected and used during hours of suboptimal sun exposure, including nighttime hours and during exceptionally cloudy weather.
Batteries may allow you to run your solar PV system all day long, though there are some drawbacks of battery storage to be aware of:
It's one more thing you need to install.
It adds to the total cost of your solar system.
Batteries will take up a bit of space.
You will likely need multiple batteries if you want electricity for more than a handful of hours. For example, Tesla solar installations require two Powerwall batteries if your system is over 13 kilowatts.
You can use a net metering program.
Net metering programs enable you to transmit any excess power your system produces into your municipal electric grid, receiving credits from your utility company. Those credits can be cashed in to offset any electrical costs you incur on overcast days or at night when you cannot power your home with solar energy alone.
Net metering can ultimately be a cost-effective option and can significantly lower your electricity bills, but there are a few drawbacks to consider, including:
You may not always break even.
In some cases, you may still owe some money to your utility provider.
Net metering programs are not offered in all areas and by all utility companies.
Is Residential Solar Right for You?
Now that you know solar panels can work even when the sun isn't directly shining and that there are ways to store your energy for times your panels aren't producing electricity, you may be more interested in installing your own system.
You can get started with a free, no-obligation quote from a top solar company in your area by filling out the 30-second form below.
FAQ: Do Solar Panels Work on Cloudy Days?

How efficient are solar panels on cloudy days?
It depends on the panels, but as a rule of thumb, you can expect your solar panels to work at 10 to 25% efficiency on cloudy days.
How do solar panels work when there is no sun?
If there is literally no sunlight (e.g., at night), then solar panels do not work. This is because the photovoltaic effect, which is the process through which panels convert sunlight into energy, requires there to be some light available to convert.
However, you can potentially use surplus solar power that you've stored in a battery. Also note that solar panels can work with indirect light, meaning they can function even when the sun is obscured by cloud coverage.
Do solar panels work on snowy days?
If there is cloud coverage and diminished sunlight, then solar panels will not work at their maximum efficiency level on snowy days. With that said, the snow itself is usually not a problem, particularly because a dusting of snow is easily whisked away by the wind.
Snow will only impede your solar panels if the snowfall is so extreme that the panels become completely buried, or if the weight of the snow compromises the integrity of your solar panel structures.
Will my solar panels generate electricity during cloudy, rainy or snowy days?
Cloudy days may limit your solar panel's efficiency, but you'll still be able to generate some electricity. Rainy days can actually help clean your panels, making them even more effective. And snowy days are only a problem if the snow is so extreme that the panels are totally submerged, without any part of them exposed to the sun.