Sunny Zhang is a junior at Duke University studying Environmental Science and Public Policy. She enjoys roadtrips, reading about nature and upcycling.
As a college student, getting up on a weekend before 10 a.m. is a rare occasion. Surprisingly, I found myself awake at 4:30 a.m., the morning after my 20th birthday, waking up to watch birds.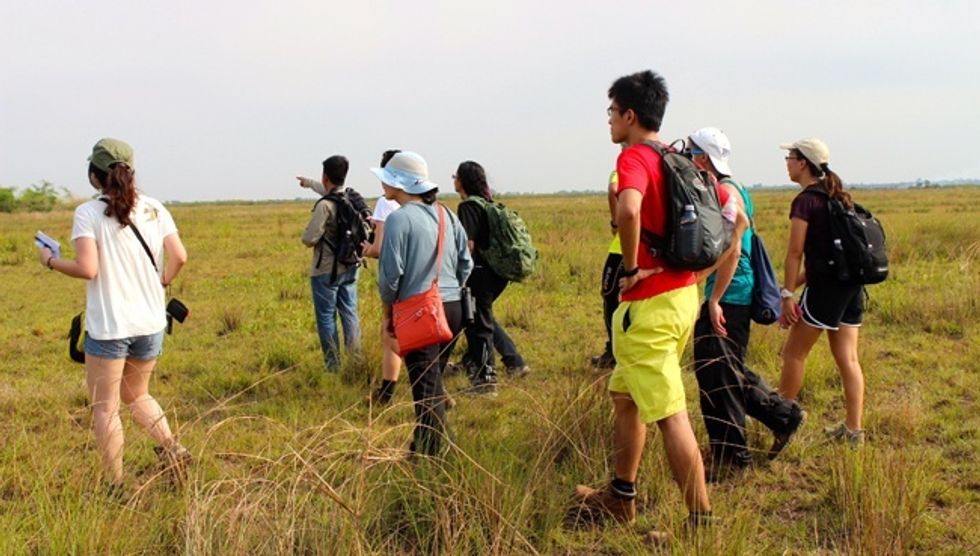 I was on a study abroad class field excursion, at the Bengal Florican Conservation Areas in the grasslands of Kompong Thom, Cambodia, partly to observe birds. Mainly, we were there to observe ecotourism in action, or responsible and educated travel to natural areas that conserves the environment while sustainably benefiting the local community.
My class toured with the Sam Veasna Center (SVC), a non-profit local Cambodian NGO that manages wildlife viewing trips. Its goal is aligned with the definition of ecotourism: to provide sustainable livelihoods for local Cambodian communities from ecotourism, while preserving conservation sites. SVC provides the communities with income and employment in exchange for no-hunting and land-use agreements.
Prior to experiencing ecotourism, I had my doubts. Ecotourism overall faces serious potential challenges—overtaxed natural resources, corruption, environmental degradation, cultural exploitation, loss of local power to outside developers.
And to be honest, I was not expecting much, especially at 4:30 a.m., a time college students are more likely to be staying up than waking up. But the morning was filled with adrenaline rushes, watching beautiful and critically endangered Bengal Floricans. The 20 students in my class, posing as amateur birders, were absolutely hooked.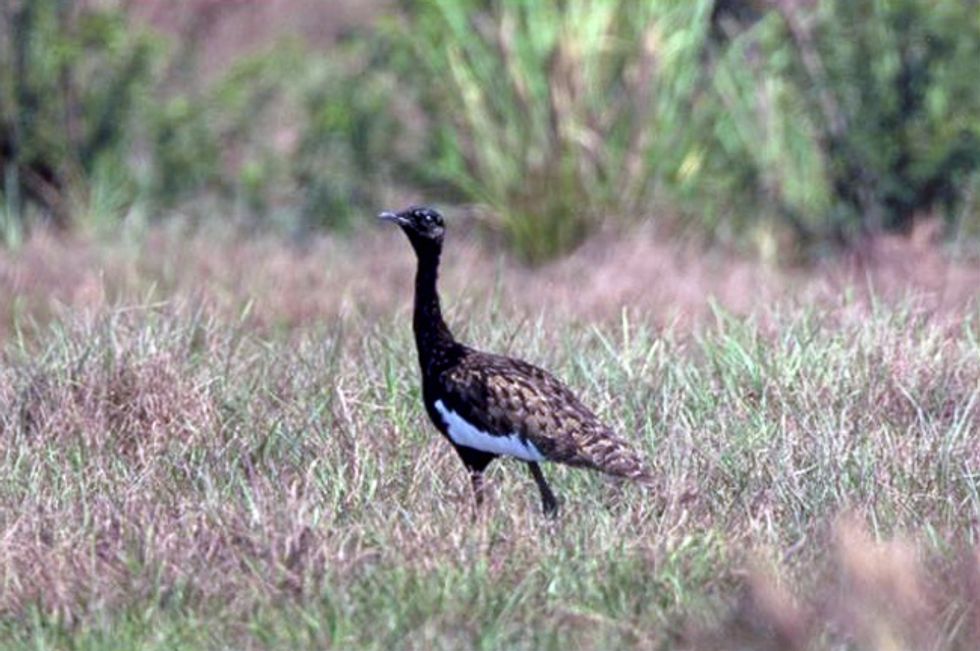 It is estimated that there are less than 1,000 Bengal Florican birds left in the world, the overwhelming majority of which live within and depend on the conservation area. But large portions of Cambodian grasslands are being converted to usage for rice cultivation. The Bengal Florican grasslands could have been turned into agricultural farmlands, and the birds that we watched could have easily been pressured to extinction due to loss of habitat. The area is also important for the preservation of many other bird species.
Just as interesting as the birds though, was the system that was set in place to protect them. SVC attracts eco-tourists to Cambodia, who pay to go on wildlife viewing expeditions. A portion of the price tourists pay is given to the village for conserving the wetland area, on conditions of refrains on hunting and farming on the land. Later, SVC guides told our class that around 24 percent of a tourist's fee will go towards conservation, with another 15 percent of the payment paying for local services. On average, communities get around $20,000 per year through their contracts with SVC.
We spoke to villagers later that day, and they were pleased and proud of the program. Kunthea, one of our SVC guides, translated the sentiments of an old villager:
"From 1979 until now, [I] thought everything from wildlife would be gone, lost. [I] worried about the future, and [I] didn't know the Bengal Florican birds were still in the woods. So when [I] saw the tourists coming, [I] was happy."
Village leaders were also strong advocates of the program—the village uses the benefits from its contract with SVC on community development projects, such as running schools or building wells.
It's not to say there isn't any room for improvement. My class observed that perhaps there needed to be more planning for long-term local development that minimized impacts on conservation areas. Paying for preservation of the land also makes it vulnerable to be bought out for a higher amount by developers or other business interests.
But undoubtedly, SVC is making a positive impact in Cambodia, and it shows promising conservation influence. The Sam Veasna Center is doing its part in saving the Bengal Florican, while aiding the local community—now that's helping two birds with one eco-tour.
YOU MIGHT ALSO LIKE
Satellite Data Shows Underground Aquifers Are Running Out of Water
14 Reasons Why We Must Never Drill in the Arctic
Thousands of Sea Lion Pups Are Washing Ashore and Dying Along the California Coast
EcoWatch Daily Newsletter
By Emma DiPasquale
Emma DiPasquale is a rising senior at John Carroll University. She studies English and environmental studies and hopes to pursue a masters degree in English literature with focus in environmental theory. Emma worked as an intern at EcoWatch last summer.
It was a cold winter evening in February when citizens gathered at University Heights Public Library, as they had and would again at key locations around Cleveland's east side, dreaming of a network of bike trails and hiking paths connecting their parks and open spaces. In a small room across the hall from a noisy children's reading nook, poster boards and stickers were set up for community members to share their input on where they would like to see new on-and off-road trails for what's officially being called the Eastside Greenway project.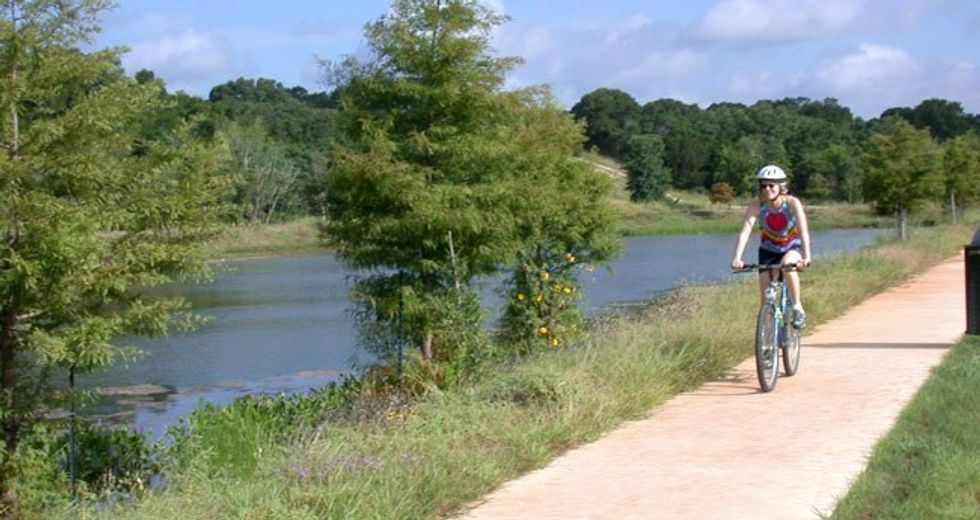 Generally, a greenway system refers to an open space or natural areas that are linear in form. Cities down south and out west have developed these systems in recent years for different purposes that align with their needs.
Greenways take on different sets of characteristics depending on the goals established for it, according to the Georgia Department of Natural Resources. They can be for recreation, conservation, restoration, water quality improvement and environmental education. The Eastside Greenway is planned for recreational purposes, which includes activities such as bicycling, jogging, running and walking.
The Georgia Department of Natural Resources states that the benefits of greenway systems are multitudinous. Greenways can promote healthy living in that they encourage more exercise among users. Since a recreational greenway allows for many different uses, it attracts a wider audience with varying preferences in terms of what types of exercise they will use the trails for.
Greenways also provide environmental advantages, including improving air quality by decreasing the number of greenhouse gases emitted because of the alternative transportation routes. Economic improvement is also a factor, as greenways increase property values because of the added green space, which in turn increases tax revenue, helping to filter money through local governments.
Greenways are important in developing communities because they provide a means of getting from place to place without a car: to school, a friend's home, the library, a restaurant or work, to name a few destinations. They are safer alternatives to streets because they separate the user from automobiles and they also provide a more aesthetically pleasing atmosphere for the user.
The Eastside Greenway project promotes this idea of linking various neighborhoods to different locations throughout communities. The project seeks to connect the east side of Cleveland with 19 Greater Cleveland municipalities through a unified trail network that will link neighborhoods to a variety of destinations and existing green spaces such as the Metroparks reservations of Acacia, Euclid Creek, Lakefront and North Chagrin.
The project began back in the summer of 2012, according to Anna Swanberg, project manager for LAND Studio. At the time, Kirby Date, a student at Cleveland State University's Maxine Goodman Levin's College of Urban Affairs, was doing community outreach work near Forest Hills Park in East Cleveland. Date was interested in the idea of a unified greenway system, considering the somewhat close proximity of Forest Hills Park to Euclid Creek Reservation. Date presented her ideas to the Cleveland Metroparks Board of Commissioners. Coincidentally, her proposal was overheard by LAND Studio, a non-profit developer of Cleveland's urban parks. LAND Studio decided to expand the project, and placed Swanberg on the project that summer.
Swanberg, who is experienced in landscape architecture, has been involved in every stage of the planning process including leading a scoping study in 2012 and 2013 regarding the areas included in the greenway project. The study came to a close in 2013 and it was decided that a more formal plan was needed. Swanberg, with LAND Studio, partnered with the Cuyahoga County Planning Commission to receive a Transportation for Livable Communities Initiative grant from the Northeast Areawide Coordinating Agency to conduct a planning study for the Eastside Greenway in 2014 and 2015.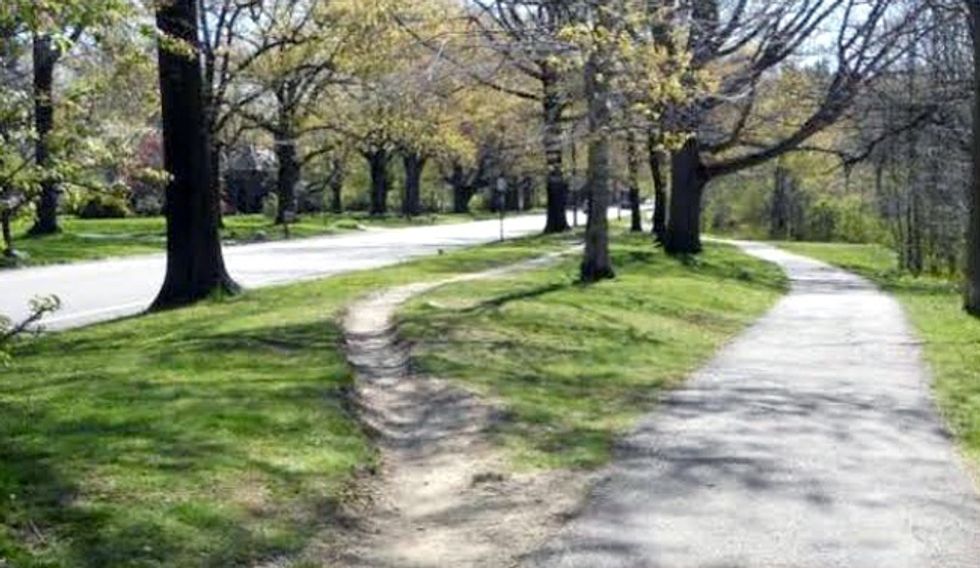 The planning process will result in specific trail recommendations across the east side, suggested trail locations and a strategy for moving forward into design and implementation of these trails in the master plan, according to Swanberg.
Swanberg's other duties included identifying communities to include in the project, engaging those communities to get them on board, identifying missing links in these communities and, more recently, publicizing the meetings held by the Eastside Greenway partners LAND Studio, SmithGroup JJR, Michael Baker International, Cuyahoga County Planning Commission and Northeast Areawide Coordinating Agency.
Currently, many trail segments are already in place on the east side, but they lack critical connections, according to the Eastside Greenway website. Linking all the trails would make inter-community connections, provide safe, alternative means of transportation, decrease the need for cars and other vehicles, and improve quality of life for a broad group of people, says Swanberg. Today, approximately 30 miles of trails are already in place. When completed, the Eastside Greenway will link about 60 miles of trails.
At the February public meeting in University Heights, Neal Billetdeaux, senior landscape architect for the architecture, engineering and planning firm SmithGroup JJR, and Nancy Lyon-Stadler, traffic and planning manager at Michael Baker International, kicked off the program with a PowerPoint about the project.
Several maps outlined existing and potential new trails, demonstrating the full extent of this interconnected network. The maps showcased existing trails, missing links and secondary connectors, which provide on- and off-street connections between the major green spaces that already exist to destinations such as job centers, community services and commercial areas. Connecting this system could be as simple as adding different types of bike lanes to certain roads, or as extensive as building off-road, multi-use trails.
A variety of bike path options were also pictured in the presentation. These included shared-lane markings, or sharrows, which are markings placed in the center of a travel line to indicate that a cyclist may use the full lane. Bike lanes were also pictured, which are paths that are not separated from roads. Protected bike lanes, which are separated from roads, were pictured as well. Protected lanes are more expensive since they use posts, curbs, grass or parked cars to keep the bike lane away from traffic.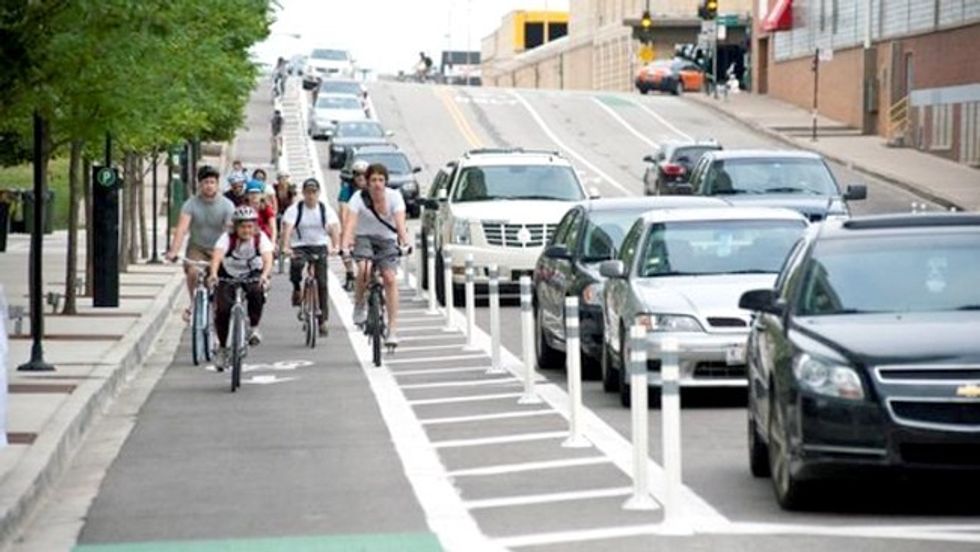 A 2012 study done by Portland State University by Jennifer Dill, a professor of urban studies and planning, analyzed these types of trails and their users. Dill found that about 57 percent of Portlanders would like to ride bikes more, but are simply afraid to ride among cars. The study found that protected bike lanes help to diminish fear among this group of potential path users.
"Information on these types of bike lanes is the kind of evidence that helps us, in terms of what to present to potential Cleveland users," Billetdeaux commented. He mentioned Roger Geller, bicycle coordinator for Portland's Office of Transportation, and his paper, "Four Types of Cyclists," as helping the Cleveland project's planners understand which types of bikers use which types of trails.
Billetdeaux said he anticipates that protected bike lanes will play a large role in Cleveland's new greenway system. "In terms of the missing link segments, we are really hoping to create off-road trails. We know we won't be able to get that everywhere, so we are planning on creating protected bike lines in the areas we can't get off-road trails. We are trying not to do anything less than that."
"For the secondary connectors, we are thinking about more varied paths," he added. "We could start with protected bike lanes, and go down to regular bike lanes and sharrows from there."
Billetdeaux cited Atlanta, St. Louis and Minneapolis as specific examples of greenways systems that have influenced the plans for Cleveland. In the works since 1991, Atlanta's greenway system, or PATH Foundation, has seen success in terms of bridging the gaps between different communities and have seen improvements in bringing people together from all races, ages and income levels. Atlanta's network of trails continues to grow as its citizens look for safer ways to exercise and connect with their neighbors. Overall, the PATH Foundation says it has encouraged health and well-being, promoted public safety and increased real estate values. This system has shown what Cleveland is working towards and ultimately hopes to achieve, said Billetdeaux.
The project has some other goals that are not as clearly visible, such as fixing up vacant properties, working with communities and their existing plans to add trails in their areas, and including environmentally friendly buildings and facilities into the plan.
The Cuyahoga County Board of Health, along with LAND studio, Cuyahoga County Planning Commission and Human Impact Partners, did a health impact assessment to help in the planning process. The formal definition of health impact assessment, according to the World Health Organization, is a combination of procedures, methods and tools that systematically judges the potential, and sometimes unintended, effects of a proposed project, plan or policy on the health of a population and the distribution of those effects within the population. Health impact assessments also try to identify ways to manage those effects.
The Cuyahoga County Board of Health representative highlighted the target areas for this health impact assessment during the meeting, noting that the overarching focus was equity. The assessment centered around three main ideas: crime or fear of crime, social cohesion and transportation, and physical activity and safety.
The health impact assessment came up with several recommendations to ensure equity. Establishing neighborhood watch groups, ensuring good geographic distribution of facilities, incorporating play or recreation areas, creating an education campaign and a comprehensive greenway management plan were a few of the recommendations.
"We have never had the opportunity to work with a health impact assessment for evaluation," Billetdeaux said. "Empirical data will help us in our planning process. The only downside with this is that a lot of people who attended the meetings didn't seem to understand the connection or importance of the health impact assessment. We are trying to make this clearer in our next round of public meetings."
The feedback during the Feb. 3 meeting was sometimes skeptical, but overall the communities were very supportive of the concept, according to Lyon-Stadler. There were a lot of questions from a diverse audience, but ultimately, the meeting provided the last bit of feedback the partners needed to take the next steps. For now, those next steps are to refine prioritization methods, which means the partners will determine which trails are the most important, given the community feedback from the meetings and an online survey, while keeping in mind the original goals of the project.
The partners shared a master plan at the public meetings held this month, and by July 2015 a final plan will be complete, according to Lyon-Stadler. "This is by far my favorite project I've worked on," said Swanberg. "I've been pleased with the overwhelmingly positive reaction from the community members. I know they're excited to see this plan finished and begin to see some development in their neighborhoods."
Lyon-Stadler, another project partner and big-time cyclist, says she has ridden most of the study area on her bike, which she believes gives her a different perspective. "This project has been very fun," she says. "Working on projects like these is definitely one of my favorite things to do professionally because I'm out there. I appreciate having the parks and the green space and the opportunity to be out in nature and breathing and moving, so if I can make that easier for others that is hugely rewarding."
YOU MIGHT ALSO LIKE
Circus Lion Freed From Cage Feels Earth Beneath His Paws for First Time
waterlust.com / @tulasendlesssummer_sierra .
Each product featured here has been independently selected by the writer. If you make a purchase using the links included, we may earn commission.
The bright patterns and recognizable designs of Waterlust's activewear aren't just for show. In fact, they're meant to promote the conversation around sustainability and give back to the ocean science and conservation community.
Each design is paired with a research lab, nonprofit, or education organization that has high intellectual merit and the potential to move the needle in its respective field. For each product sold, Waterlust donates 10% of profits to these conservation partners.
Eye-Catching Designs Made from Recycled Plastic Bottles
waterlust.com / @abamabam
The company sells a range of eco-friendly items like leggings, rash guards, and board shorts that are made using recycled post-consumer plastic bottles. There are currently 16 causes represented by distinct marine-life patterns, from whale shark research and invasive lionfish removal to sockeye salmon monitoring and abalone restoration.

One such organization is Get Inspired, a nonprofit that specializes in ocean restoration and environmental education. Get Inspired founder, marine biologist Nancy Caruso, says supporting on-the-ground efforts is one thing that sets Waterlust apart, like their apparel line that supports Get Inspired abalone restoration programs.
"All of us [conservation partners] are doing something," Caruso said. "We're not putting up exhibits and talking about it — although that is important — we're in the field."
Waterlust not only helps its conservation partners financially so they can continue their important work. It also helps them get the word out about what they're doing, whether that's through social media spotlights, photo and video projects, or the informative note card that comes with each piece of apparel.
"They're doing their part for sure, pushing the information out across all of their channels, and I think that's what makes them so interesting," Caruso said.
And then there are the clothes, which speak for themselves.
Advocate Apparel to Start Conversations About Conservation
waterlust.com / @oceanraysphotography
Waterlust's concept of "advocate apparel" encourages people to see getting dressed every day as an opportunity to not only express their individuality and style, but also to advance the conversation around marine science. By infusing science into clothing, people can visually represent species and ecosystems in need of advocacy — something that, more often than not, leads to a teaching moment.

"When people wear Waterlust gear, it's just a matter of time before somebody asks them about the bright, funky designs," said Waterlust's CEO, Patrick Rynne. "That moment is incredibly special, because it creates an intimate opportunity for the wearer to share what they've learned with another."
The idea for the company came to Rynne when he was a Ph.D. student in marine science.
"I was surrounded by incredible people that were discovering fascinating things but noticed that often their work wasn't reaching the general public in creative and engaging ways," he said. "That seemed like a missed opportunity with big implications."
Waterlust initially focused on conventional media, like film and photography, to promote ocean science, but the team quickly realized engagement on social media didn't translate to action or even knowledge sharing offscreen.
Rynne also saw the "in one ear, out the other" issue in the classroom — if students didn't repeatedly engage with the topics they learned, they'd quickly forget them.
"We decided that if we truly wanted to achieve our goal of bringing science into people's lives and have it stick, it would need to be through a process that is frequently repeated, fun, and functional," Rynne said. "That's when we thought about clothing."
Support Marine Research and Sustainability in Style
To date, Waterlust has sold tens of thousands of pieces of apparel in over 100 countries, and the interactions its products have sparked have had clear implications for furthering science communication.
For Caruso alone, it's led to opportunities to share her abalone restoration methods with communities far and wide.
"It moves my small little world of what I'm doing here in Orange County, California, across the entire globe," she said. "That's one of the beautiful things about our partnership."
Check out all of the different eco-conscious apparel options available from Waterlust to help promote ocean conservation.
Melissa Smith is an avid writer, scuba diver, backpacker, and all-around outdoor enthusiast. She graduated from the University of Florida with degrees in journalism and sustainable studies. Before joining EcoWatch, Melissa worked as the managing editor of Scuba Diving magazine and the communications manager of The Ocean Agency, a non-profit that's featured in the Emmy award-winning documentary Chasing Coral.
Morgan Sinclaire is a third-year math major at the University of Washington involved in Divest UW for the past two years.
"If it's wrong to wreck the planet, then it's wrong to profit from that wreckage."
This quote by Bill McKibben has become the mantra of the fossil fuel divestment movement, the campaign which has sprouted up on hundreds of college campuses across the country with one simple goal: to get universities to stop investing in the same fossil fuel industry that is accelerating us all towards planetary catastrophe.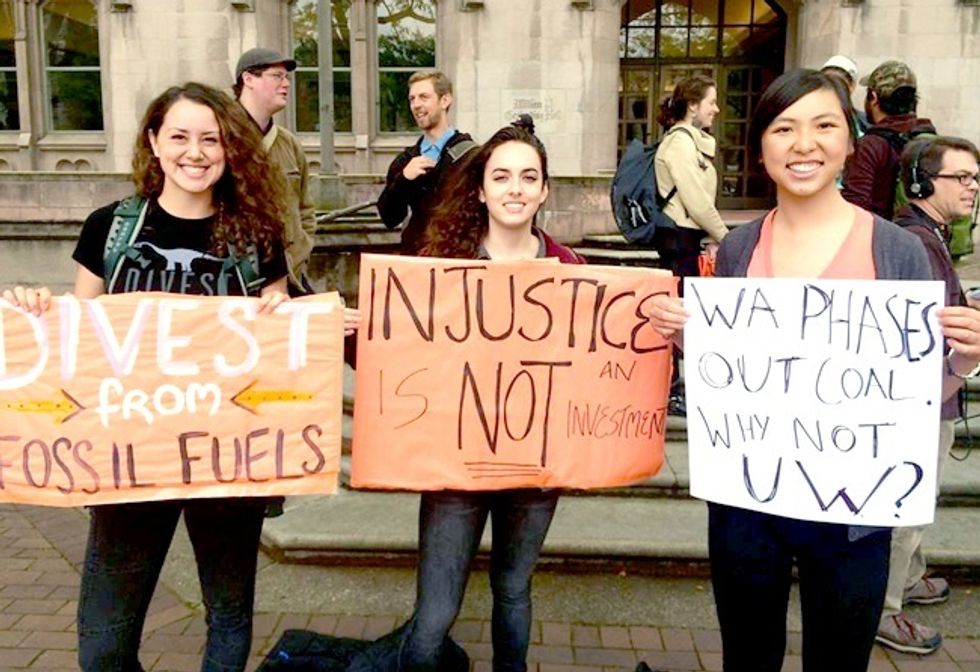 Here at the University of Washington in Seattle, Divest UW has gotten one of the biggest victories of the movement so far, with the Board of Regents voting to divest from coal today.
Founded in 2012, back when the fossil fuel divestment movement was just starting to spring up on college campuses, Divest UW has been pushing for this for a long time. We have shown that students here would like to see their school get its money out of dirty energy, with our divestment resolutions passing overwhelmingly in both the undergraduate and graduate student senates, but not until this week was our administration moved.
And that is why today's victory is all the more significant: it validates all the work our group has put into this over the past three years, and we are proud to see our university recognize the growing power of the student movement to tackle climate change. With its $2.8 billion endowment, the UW is largest public university to divest from this destructive industry.
Divest UW is still concerned with our university's investments in oil and gas companies, which have also shown an utter disregard for our environment. Here in Seattle, this hits home with Shell's plans to dock at our Port for the purpose of going to the ends of the Earth to drill for oil.
Climate change is already here, and we cannot turn a blind eye to rising seas, severe droughts, devastating storms and dire food insecurity. All of us, as individuals, institutions and governments, have a choice to make—between letting this crisis worsen catastrophically or taking action to right this wrong. By severing our ties to the coal industry—the worst climate offender out there—the University of Washington has taken a strong, positive stand for a better future.
YOU MIGHT ALSO LIKE
Global Carbon Levels Surpass 400 ppm for First Time Ever for Entire Month
250,000 People Call for Action on Climate Change and an End to Extreme Poverty
Pope Francis: Environmental Sinners Will Face God's Judgment
Morgan Rogers is a senior at Baldwin Wallace University pursuing a Bachelor's degree in Sustainability with double minors in Urban Studies and Sociology. After graduating she would like to work with environmental nonprofit organizations in the Cleveland area.
Cleveland, Ohio was once a booming industrial city, home to winning sports teams and both economic growth and innovation. Cleveland was doing so well it was deemed the "best location in the nation" in the 1950s. But less than 20 years later that reputation would all change.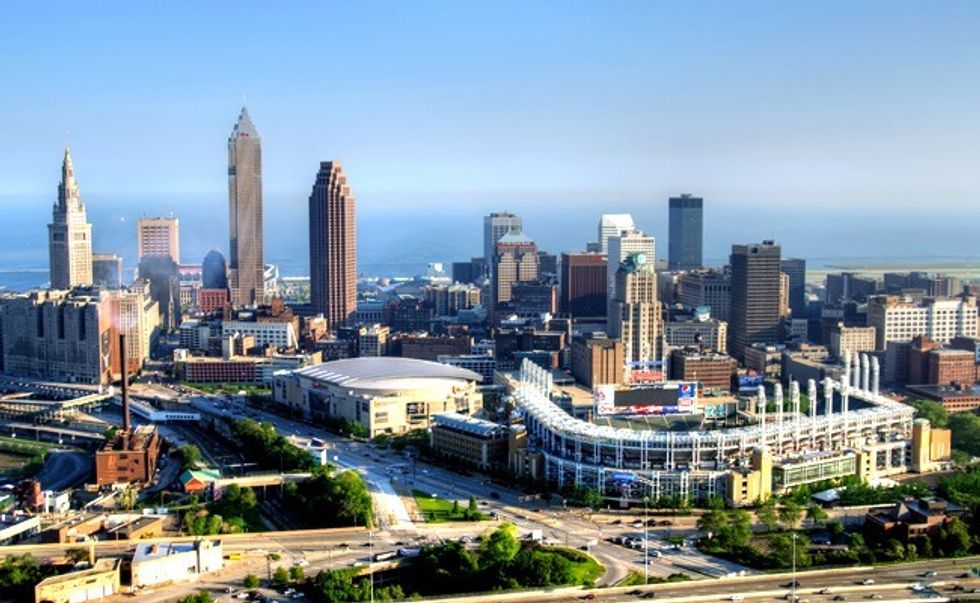 When Cleveland's Cuyahoga River caught fire in 1969 due to the water being so polluted from industrial waste, the event sparked national attention. As word spread about the "city whose river caught fire" Cleveland's reputation took a major hit. Cleveland became the symbol for environmental degradation, and the city was nicknamed the "mistake on the lake." This legacy continued for quite some time as the rust belt city's manufacturers moved out, praised sports teams declined and the city that was once considered to be the "best location in the nation" became somewhat of a joke to the rest of country—a place no one wanted to visit.
Fortunately, Cleveland has been trying to make a new reputation for itself in recent years and is beginning to step out of the smoke screen of its 1969 river fire. In 2009, the city created Sustainable Cleveland 2019, a 10-year action plan initiative devoted to addressing environmental issues and raising awareness. The goal of this action plan is to focus on a different aspect of sustainability within the city each year until the year 2019—50 years after the infamous fire. Cleveland is building a new reputation of a sustainable "green city on a blue lake" by promoting nine sustainability initiatives. Each initiative serves as the year's theme for addressing environmental issues in the city. The nine themes are:
2011: The Year of Energy Efficiency

2012: The Year of Local Foods

2013: The Year of Advanced and Renewable Energy

2014: The Year of Zero Waste

2015: The Year of Clean Water

2016: The Year of Sustainability Mobility

2017: The Year of Vibrant Green Space

2018: The Year of Vital Neighborhoods

2019: The Year of People
This is the year of Clean Water in which the City of Cleveland will be focusing on the region's vital water resources. Cleveland just celebrated EarthFest—the nation's longest running Earth Day celebration—which uses the sustainability initiatives as its theme every year as well. In the fall the City of Cleveland holds a sustainability summit that calls together environmentalists, business leaders, students and other concerned citizens to sit down and talk about what can be done to address the year's theme. Every year, the summit produces new working groups and new organizations to tackle the city's environmental challenges.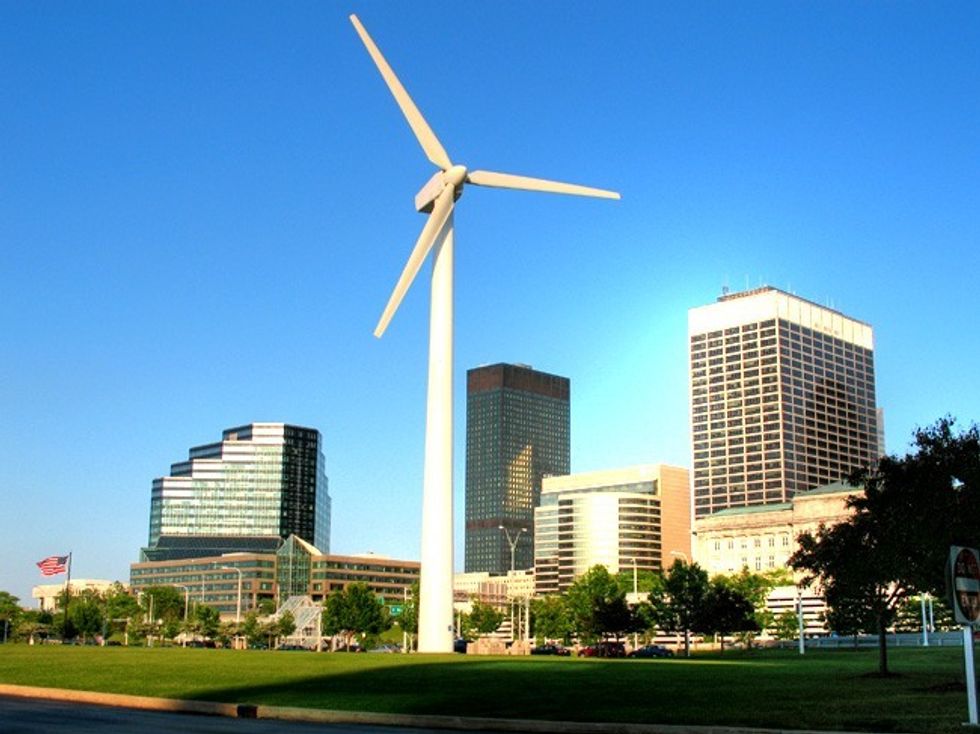 So, how successful is this type of action plan? Cleveland has made great strides in sustainability, particularly in the local food movement. In fact, Cleveland was recently ranked seventh place in Time's "America's Best Food Cities" for 2015, beating out notable "foodie cities" like San Francisco which came in at 19, New Orleans at 15, New York City at 10 and even Portland, Oregon which ranked 8. Cleveland is also home to Ohio City Fresh Food Collaborative, one of the largest contiguous urban farms in the U.S. at six acres.
Cleveland is even making serious strides in renewable energy. LEEDCo is planning to build an offshore wind pilot project, Icebreaker, seven miles offshore of downtown Cleveland, which could become the first offshore freshwater wind project in North America.
Cleveland has come a long way in the 50 years since the infamous Cuyahoga River fire, even hosting a sustainable celebratory Burning River Fest every year in the summer to help Clevelanders celebrate just how far the city has come. Home to one of the largest urban farms in the country, the longest running Earth Day celebration and what would be the country's first offshore freshwater wind farm, Cleveland is well on its way to achieving its vision of a "green city on a blue lake." The city is crafting a new reputation for itself and leading the way in sustainability efforts, all the while redeeming itself of the Cuyahoga River fire as well as its polluting legacy.
YOU MIGHT ALSO LIKE
America's First Offshore Wind Farm Breaks Ground
25 Most and Least Polluted Cities in America
Unity College Students Are Putting Biodiversity Loss and Global Warming Into Focus
Sean Gogolin is a graduating senior at Bowling Green State University. There he studies Environmental Policy & Analysis, and looks to further his education in earning an Masters in Public Policy after graduation. Prior to his involvement with EcoWatch, he worked with Sierra Club last summer in Washington, DC.
Social Entrepreneurship—a simple, productive concept, yet some how shrouded in ambiguity and a general lack of understanding. The practice can be defined as combining a social cause with a business savvy intuition—taking business techniques to pressing social issues. And the best part, social entrepreneurs can still generate profit. Unlike a cause group or non-profit, social entrepreneurs are not heavily bound by funding restrictions. The sky is in fact, the limit. With the success that TOMS and Warby Parker have seen, social entrepreneurship has proven to be successful when aptly applied. This brings me to environmentalism.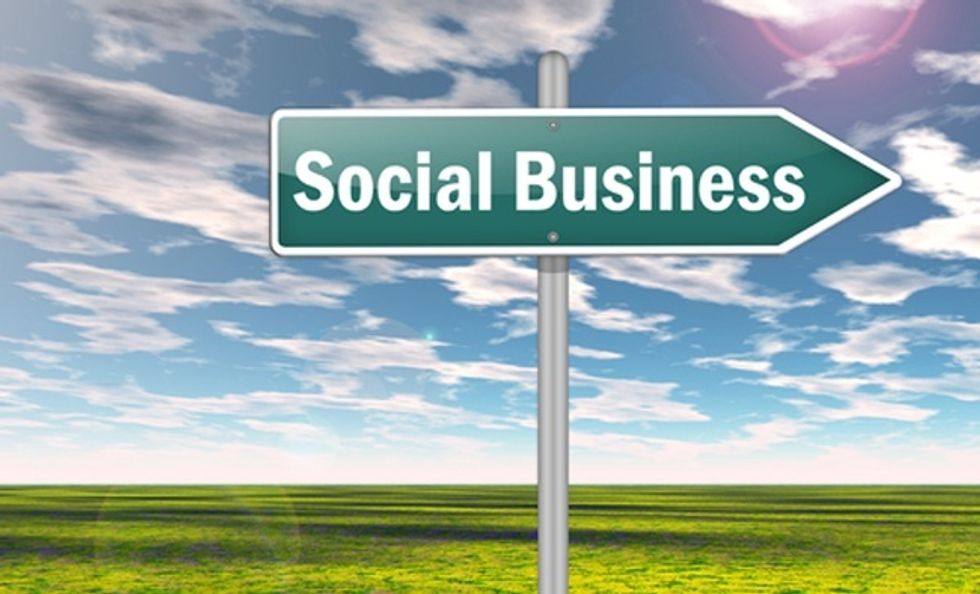 social entrepreneurship has proven to be successful when aptly applied. Photo credit: Shutterstock
One major flaw of the environmental movement is its inability to garner support from the private sector. In a world where environmental regulations are often pitted against business profits, imagine an economy where those two forces are working harmoniously. Social entrepreneurship offers that chance.
Bill Drayton, the father of social entrepreneurship defines the concept as "business with a cause." In a world where developers and entrepreneurs possess more power than ever, we are thriving off of technological innovation. Instead of examining simply how to make money, leaders are devising ways to both make money and to serve the public. Simon Sinek, an English author best known for the development of the concept, "Start with Why" and the "golden circle," argues that the working class is no longer fulfilled by their work because we no longer interact with, and help others. Sinek believes that the idea behind the business should not be to generate profits, but to capitalize on an idea. Apple has done this with its "Think Different" campaign—they think differently from other companies, but they happen to make great computers.
Moving forward, the environmental movement must look for new ways to incorporate these principles. The Millennials, as a generation, have a tremendous opportunity to do so. We must deconstruct the battle of environment vs. business, and create new business models with a "Why" reinforcing them. Combine the agility of business with the commitment of environmentalism—coming together to form sustainability driven social entrepreneurship practices.
This call to action by no means excuses the federal government, although it does seek to bypass its latency and gridlock. However, in a world where record-breaking droughts in the west, and brutal winters in the northeast have become the norm, we must look to our most powerful instruments to drive change and spur innovation.
YOU MIGHT ALSO LIKE
Chipotle Becomes First Fast Food Chain to Go GMO-Free
Adidas Wants to Turn Ocean Plastic Into Sportswear
Alison Vilag of Berrien Springs, Michigan, is a junior majoring in environmental writing and media studies at Unity College in Unity, Maine.
Just a microscopic invertebrate, tardigrades are death-defying organisms that sound like Sci-Fi fodder.
"They're extremely hardy little creatures," says Kyle Pisano, a sophomore studying marine biology at Unity College. "They're resistant to radiation, dehydration, they can survive the vacuum of space. They can survive boiling water … they can basically become indestructible."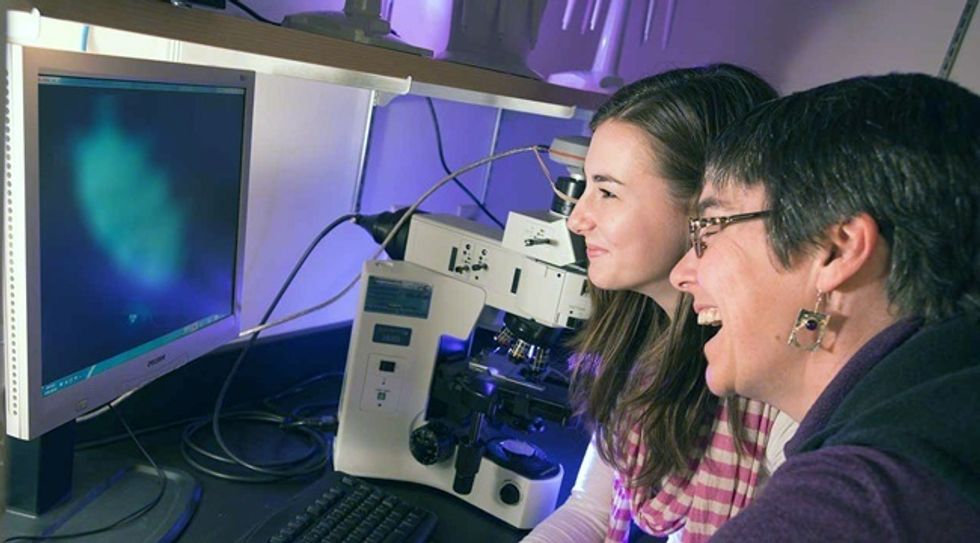 Tardigrades' invisibility trumps their invincibility, though. Few of us are familiar with the animal, and Pisano says they're woefully under-researched.
So, tardigrade fans are excited that the organisms are getting their turn in the spotlight. Rather than starring in science fiction, tardigrades are featured at Life at the Limits, an ongoing exhibit at the American Museum of Natural History in New York.
The display reveals animals that thrive in extreme conditions. 
A 12-foot tardigrade model graces the exhibit as a mascot of sorts but, as tardigrade identification can be quite complicated, somewhere in the construction, a discrepancy occurred in the mascot model's claw composition. Unity College students noticed the claw error, and it was corrected by museum officials.
Why are tardigrades—not to mention accurately portrayed tardigrades—important?
"Loss of biodiversity is one of the most obvious and critical issues that is occurring on our planet right now," said Emma Perry, associate professor of Marine Biology who spearheads tardigrade research at Unity College—"America's environmental college," where she teaches a course in invertebrate zoology. 
"We really need to know what we have," Perry said. "We can't document a loss if we don't know how to identify it, so there's an international need for people with the skills to identify organisms."
Students in Unity's program get those skills as Perry's class gives them the opportunity to regularly collect, mount, and identify tardigrades.
When they caught wind of Life at the Limits through a Buzzfeed article, they were delighted.
Naturally, Perry and her students wanted the exhibit to be accurate, so when they noticed the claw discrepancy, they decided to contact the museum.
"If the public's seeing it, we want it to be right. And as a natural history museum, they want it to be right too," said Natalie Ameral, also a marine biology student at Unity.
Perry contacted Dr. Mark Siddall, one of the exhibit's curators. She conveyed her excitement that tardigrades were finally getting some museum-quality love, then asked Siddall if there was any chance the model could be corrected before the exhibit opened.
"Museums are a critical player in our study of biodiversity," says Perry. "Any way we can work with them is all for the greater good."
The class got an "an awesome response" from the museum, Ameral said. "They were really open to our critiques and wanted to make changes so that it would be correct. It was really cool."
The museum re-created the tardigrade claws in light of Perry's suggestions. As an unexpected bonus, Siddall also invited the class down for a private tour of the exhibit.
Ameral describes tardigrades as microscopic organisms that "people never really think about and never really have to think about."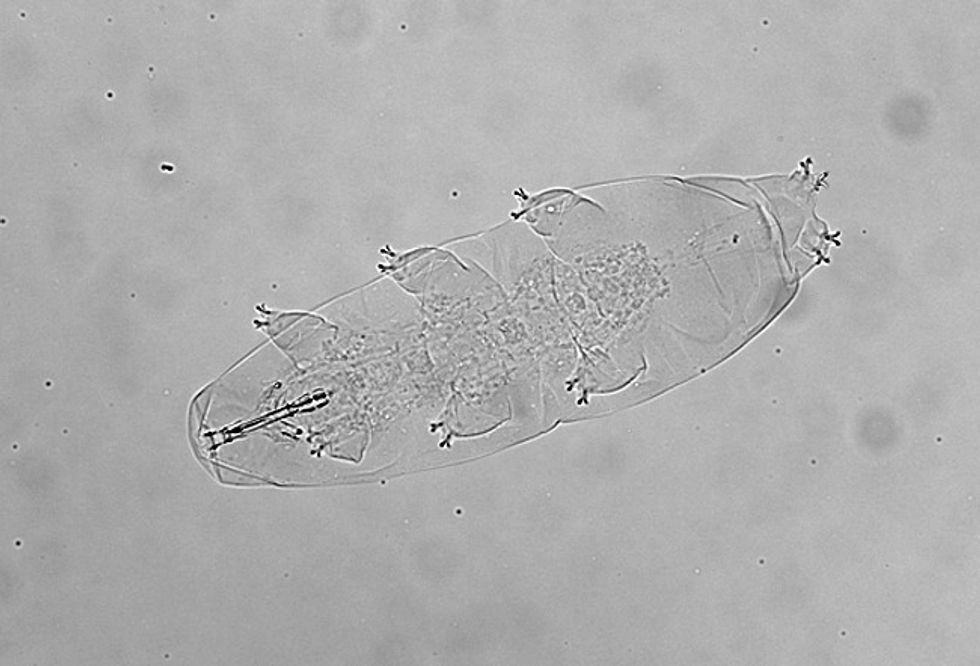 Like most students, she knew little about tardigrades before she enrolled at Unity.
That changed quickly, though. Ameral currently assists Perry as they create an identification key for a specific group of tardigrades. Perry's passion for tardigrades is legendary on campus, and apparent from the moment you enter her office and witness cases upon cases of tardigrade slides.
Tardigrades are tiny (.039 of an inch on average) invertebrate organisms and, despite their small size, are big enough to be seen using a low-power microscope.
More than 1,000 species of tardigrades exist globally and occupy all of earth's major ecosystems. They are found all across the globe and can thrive in some of the most hostile conditions on Earth, from the deepest Maine lakes to the vacuum of outer space.
Scientific tardigrade research is important because, according to the Consortium of European Taxonomy Facilities (CETAF), "biodiversity loss, global warming and other environmental issues need natural history collections and related expertise as sources of knowledge and for reference."
One might think that an animal this resilient and widespread would be well-studied and widely-known. Actually, they're shrouded in enigma.
Why is there still so much to learn about tardigrades?
Ameral and Pisano say it's not just the Lilliputian size that renders tardigrades easily-overlooked; the mystery of where humans and tardigrades intersect also factors.
Until enough evidence accumulates to demonstrate how tardigrades affect human life, it's hard to get research money, says Pisano: "Unfortunately, people don't tend to care about what doesn't affect them."
Under Perry's tutelage, Unity students are well equipped for fundamental scientific research on the species. They have specific objectives and a sound understanding of techniques for researching tarigrades which include observing, measuring, sorting, codifying and discovering.
Currently, students are looking at tardigrades that live on the apple trees at different distances from the central Maine campus, as well as working on samples from the Hemlock Ecosystem Management Study plots.
"This is a really unique project that I would not have gotten at a bigger school or probably wouldn't have learned about anywhere else," says Ameral. "It's a very special opportunity that we have here."
YOU MIGHT ALSO LIKE
See Stunning Photos of What Rob Greenfield Finds After Dumpster Diving Across America
Net Zero Carbon Emissions: An Idea Whose Time Has Come
Watch John Oliver Send 'Suspiciously Cheap' Food to Fashion CEOs Selling 'Shockingly Cheap' Clothing
Ilana Newman is a freshman at Wesleyan University. She plans on majoring in environmental studies and history. She is passionate about food allergy education and sustainability, especially in the area of food justice. She is a member of Real Food Challenge, an organization that promotes the use of local, fair, ecologically sound and humane food on campus.
As an individual with allergies to artificial colors, flavors and preservatives, I've often been deceived by a "natural" product whose bright color or fresh taste actually comes from an artificial dye or preservative. Time and time again, I've received "natural product" recommendations from friends, only to discover the "farm fresh" cider contains potassium sorbate, and the lipsticks from the "natural" makeup company contain red dye #40. So, I got ridiculously excited when I read that Nestlé, the largest food company in the world, announced it would remove artificial colors and flavors from all its chocolate candy sold in the U.S. by the end of 2015.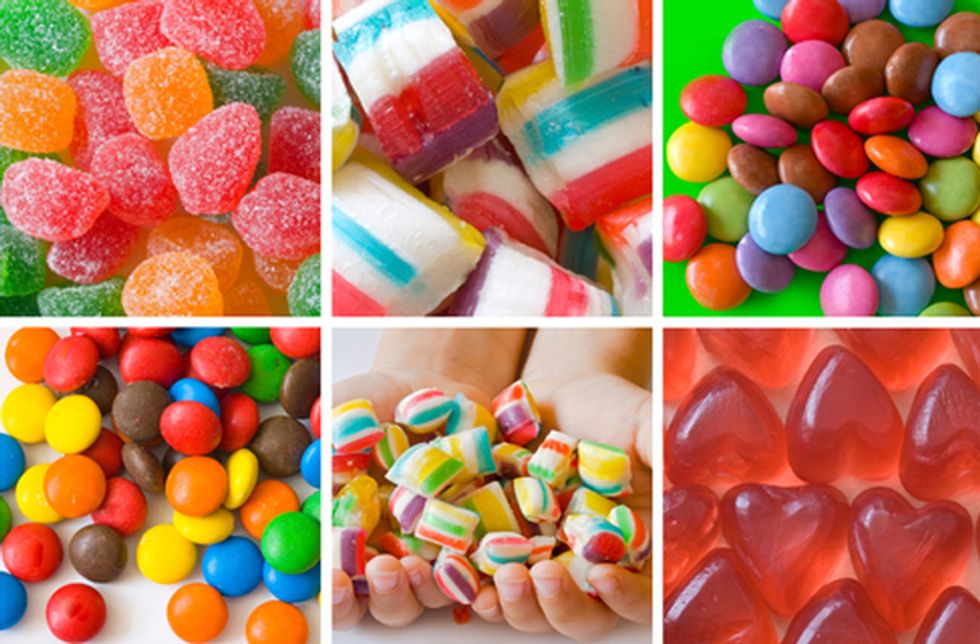 Photo credit: Shutterstock
Science has provided overwhelming evidence proving the dangers of artificial colors and flavors. In 2007, a group of government funded UK researchers conducted a study and concluded that artificial colors result in increased hyperactivity in 3-year-old and 8/9-year-old children.
Most importantly, the Food and Drug Administration (FDA) found that the artificial colors Blue 1, Blue 2, Green 3, Red 40, Yellow 5 and Yellow 6, showed signs of causing cancer in lab animals and that Yellow 5, Yellow 6, and Red 40, are contaminated with known carcinogens linked to various forms of cancer. However, the FDA has still approved all six for human consumption. In a country where it is all too common for corporate interests to trump human health, it's truly commendable that Nestlé took the first step in eliminating these dangerous additives.
However, we must recognize that this change was slow in coming and that Nestlé's peers have yet to revise their ingredient lists. Artificial colors are banned in the UK and require warning labels throughout the EU. Candy companies are definitely aware of the dangers posed by artificial colors; in response to the EU ban, Mars Inc. voluntarily switched to naturally sourced dyes for the European market. Nestlé has also been using natural colors in the European market for years.
Americans deserve the same health and safety standards as Europeans do. Nestlé has made a good start, but still too many products unnecessarily depend on artificial colors and flavors. It is time for Americans to stand up for their health, and show the major food companies that they truly care about what goes into their food, and bodies. Let's all work to create a safer food system for all.
YOU MIGHT ALSO LIKE
Will 3D Printing Be the Next Big Thing for Sustainable Food?
4 Natural Supplements That Are as Powerful as Drugs
12 Fruits and Veggies You Should Avoid (If Buying Non-Organic)
Sean Gogolin is a graduating senior at Bowling Green State University. There he studies Environmental Policy & Analysis, and looks to further his education in earning an Masters in Public Policy after graduation. Prior to his involvement with EcoWatch, he worked with Sierra Club last summer in Washington, DC.
Last month Bowling Green State University (BGSU) pledged its commitment to achieving carbon neutrality by 2040 in their newly crafted Climate Action Plan (CAP). The plan targets resource consumption and policy changes to guide the future decision-making process. In addition, the CAP outlines a plan of attack regarding four different sectors: energy use, transportation, solid waste management, and education and outreach development.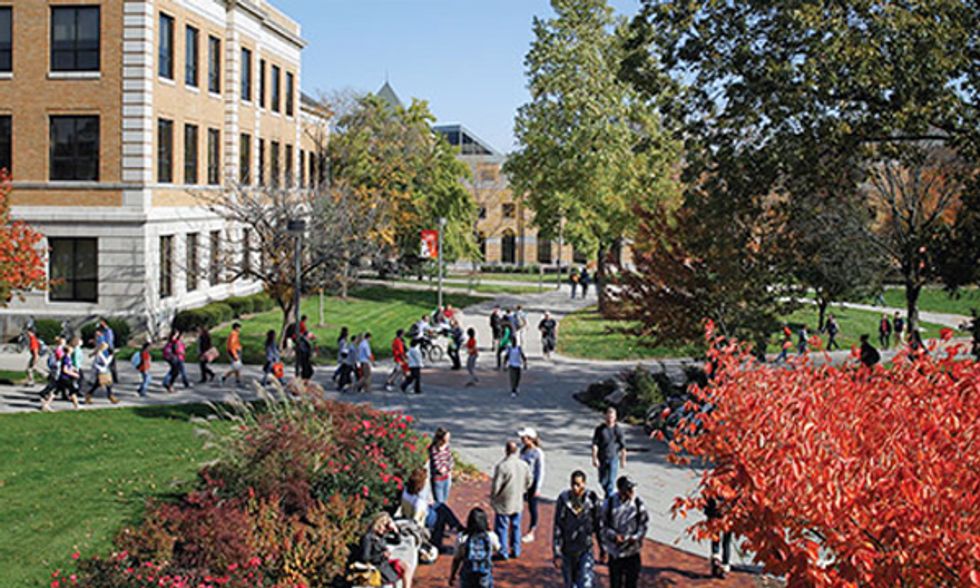 Talks over the CAP began last September and incorporated input from a number of students and faculty members. Undoubtedly, the cornerstone of the plan is the 2040 carbon neutrality date, which requires a 4 percent reduction in emissions per year. Establishing short- and long-term goals for each sector, the writers created a framework of achievable actions BGSU may take in order to become more sustainable. The CAP then calls for a Sustainability Master Plan: a plan that not only coincides with the university's existing developmental blueprint, but would also establish a commitment to carbon neutrality by the university itself. The leading long-term goal is the establishment of a solar array that powers the majority of campus, coupled with geothermal energy facilities to heat and cool campus buildings. However, major negotiations must be worked out with the city in order to implement large-scale renewable energy development—which is what makes these actions long-term in scope.
Next, the CAP addresses university transportation. Aside from the creation of ride-sharing initiatives for commuting faculty and students, the plan outlined a policy that prohibited campus vehicles from idling, and gave preferential parking to carpoolers and fuel-efficient cars. More ambitious long-term policies call for a "fuel-efficient only" campus vehicle fleet.
Thirdly the Climate Action Plan states that in fiscal year 2013, BGSU produced approximately 100,000 lbs. of solid waste, a significant increase from 2012 levels. Thus, this sector offers the best opportunity to make significant changes in a relatively short amount of time. Aside from business as usual recycling, an assessment of all buildings is sought in order to improve overall recycling efforts. Coupled with the assessment, Campus Sustainability looks to internalize all recycling efforts and create a "Sustainability Purchasing Policy." This would be a policy that guides BGSU in the acquisition of new building equipment, materials, supplies, etc.
Lastly, the CAP looks to increase awareness of climate change and sustainability in its own students. By adding a general education course focused on the causes and effects of climate change, the CAP wants to establish a campus-wide "eco-literacy." Stemming off of this, a re-branding of the university is sought in order to establish both its commitment to climate action, but also its students.
Overall, the Climate Action Plan offers a solid framework to lead BGSU in making significant changes while working toward net carbon neutrality. However it is just that, a framework. It will be up to President Mazey and the Administration to take monumental steps forward in the name of campus-wide sustainability. With the support of the student body and the framers of the Climate Action Plan, BGSU has an opportunity to make real progress in addressing its own impact on the world.
YOU MIGHT ALSO LIKE
First Country in the World Dumps Fossil Fuels As Divestment Movement Heats Up
8 Celebrities Calling for Climate Action
How Climate Change Impacts Skiing Industry in Drought-Stricken California
Nikhil (Nikki) Goel is the editor-in-chief of Cavs Nation and a writer for EcoWatch. He currently attends Case Western Reserve University and studies Chemical Engineering. He hopes to pursue Environmental Policy some day, making writing more than a hobby. Born and raised in Cleveland, his love for the Cavaliers is self-explanatory. Nikki is a passionate advocate for unisex nomenclature and a fruit connoisseur. If you need to pick out a ripe watermelon, find him.
Can the "Open Source" Agenda Lift Humanity above Globalization?
Brilliance doesn't stem from success. It radiates from trendsetters who make change and bring our species closer to "tomorrow." Innovators like Elon Musk, who's achieved capitalistic success while refusing to compromise environmental standards. Musk's pioneering electric automotive company, Tesla, is galvanizing a new economic movement: one with a manual gearshift in the market in order to supply a new demand. Continuing the trend is this year's release of the Mirai, Toyota granted unrestricted use of thousands of hydrogen fuel cell patents (including pending patents), subsequently passing a torch that not only sympathizes with climate change activists but also empathizes with the realities of globalization.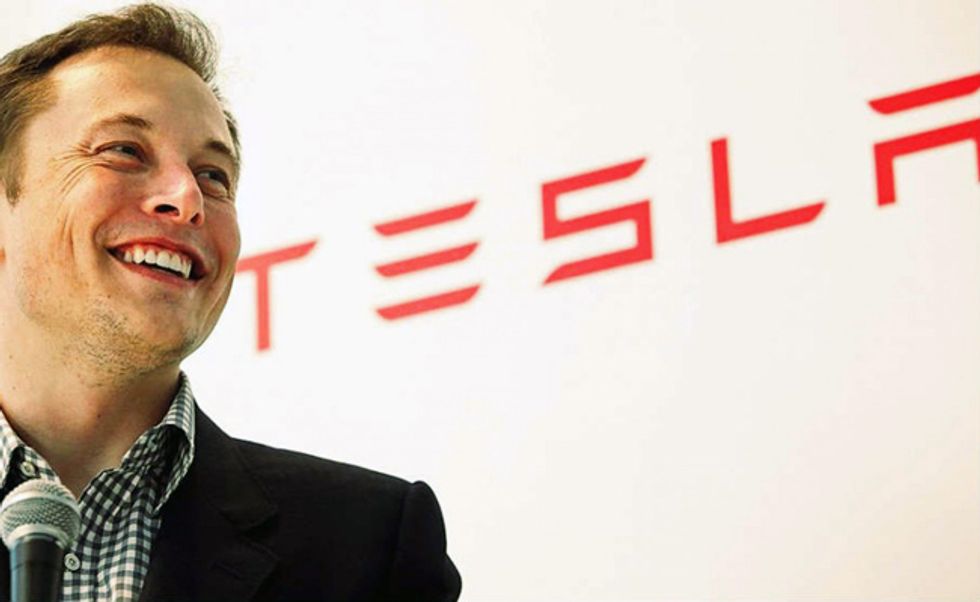 These realities date back to the 18th century, when President George Washington signed a bill that laid out the framework for an inclusive and flexible American patent system. Since then, the ingenuity of Americans and avant-gardists around the world has been capitalized into an economic era with an ideal, optimistic lifestyle. Unfortunately, despite globalization's spherical connotation, its steamrolling proliferation does not come to full circle. By sculpting the planet for its resources, man's era of industrialization has left the carvings out to dry. Current civic culture supports a backwards relationship between the economy and environment, in which patents that liberated visionaries from past fiscal boundaries have now inadvertently ensnared the potential of smarter, more viable economic growth. And yet, with the imagination that crafted today comes the extrapolation that we can find a solution tomorrow.
Here's the thing about most of tomorrow's environmental solutions: we already have them, here, today. Environmental problems typically run parallel with this redundancy, in a situation that is just as politically and economically tangled. The fossil fuel industry is transparently saturated, perforated with ostensible controversies that reveal how colossally difficult it is to overcome humanity's dependency. "Tomorrow" might be a bit more distant from the dark reality Musk believes our economy faces today, where "electric car programs at the major manufacturers are small to non-existent, constituting an average of far less than 1% of their total vehicle sales." Tesla therefore cannot create substantial change in the economy, society or environment if they're only impacting a fraction of one percent of the market. The situation has settled in between invention and implementation, where we cannot take the hydrogen-powered train until the ensuing tracks are in place.
By releasing royalty-free use of 5,680 fuel-cell patents vital to the construction of hydrogen-powered vehicles, Toyota is placing those tracks and growing that one percent. It's not enough to get on board, however; to continue the movement, each piece needs to provide an extension—another piece—that can streamline humans as fast as industrialization has. So when Tesla supplied Toyota with battery packs for developing its fuel cell technology, Toyota then promised an additional 70 hydrogen-fueling station patents that can be used by any electric automotive product let alone for its production. This economic phalanx can carry society to tomorrow while bringing tomorrow a bit closer with each new extension made today.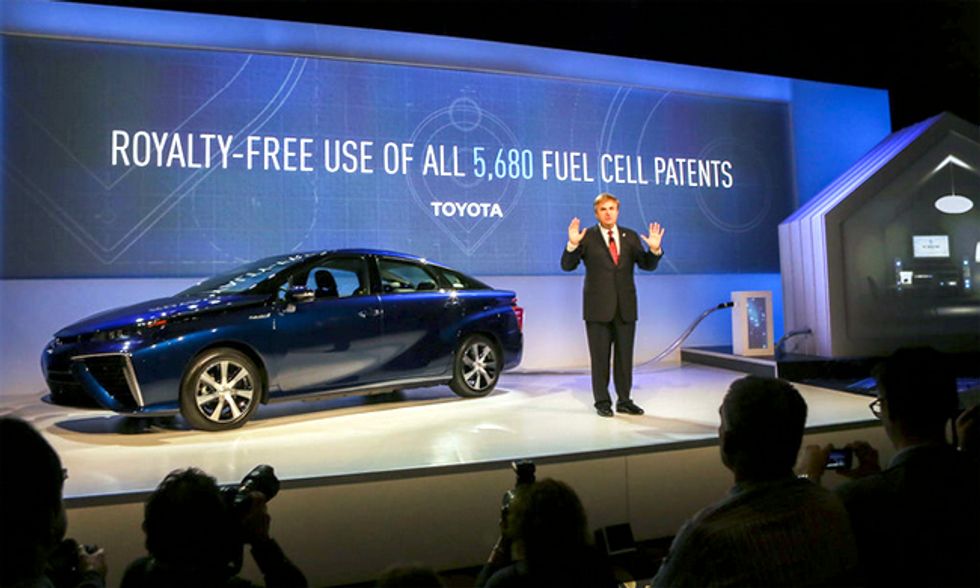 Don't mistake these extensions as hyper or heroic. From an ECON 101 perspective, relinquishing proprietary components of a business is economic suicide. Before telling these companies' novel engineers to stick to science, the economic potential of this movement can put Tesla and Toyota's hydrogen-electric tandem ahead of all other future competitors in a market that is sure to grow.
Toyota eluded to this part of the marketing strategy, as their senior vice president, Bob Carter, explains that companies who manufacture and sell hydrogen-fuel cell vehicles can free use the patents "through their initial market introduction period, which they anticipate is today to the end of 2020." Hence after, companies still interested in using the patents must sign a licensing contract. However, by placing "good faith" in the industry as well as within themselves, Tesla and Toyota are looking to set a palpable bar for others to exceed with an appropriate mentality that they've got nothing to lose. Sounds radical? How could it, considering creative innovation and bold risk-taking is how "tomorrow" is perceived and eventually conceived.
This "tomorrow" has been teed up by Tesla and driven by Toyota's latest swing. Now it's time for the rest of the industry to follow through, completing a stroke that can put society on the green every time. All that's left is putting people into a better future. Sinking that putt is a result of successfully rising above globalization by globalizing an environmental solution.
YOU MIGHT ALSO LIKE
World's Biggest Car Company Says No to Gasoline, Yes to Hydrogen
Emma Loewe is a senior at Duke University where she studies Environmental Science, English and Visual Media. She loves being outside, taking pictures and finding creative ways to write about sustainability.
It's 2 p.m. in Whole Foods. Organic D'anjou pears from Washington beckon you into the produce section where a variable bounty awaits. Organic white onions sit unblemished despite their recent journey from the California croplands, whole trade Mexican bell peppers bask in their vibrant hues and hefty slices of New York strip steak gather around a "no cages, no crates, no crowding" label.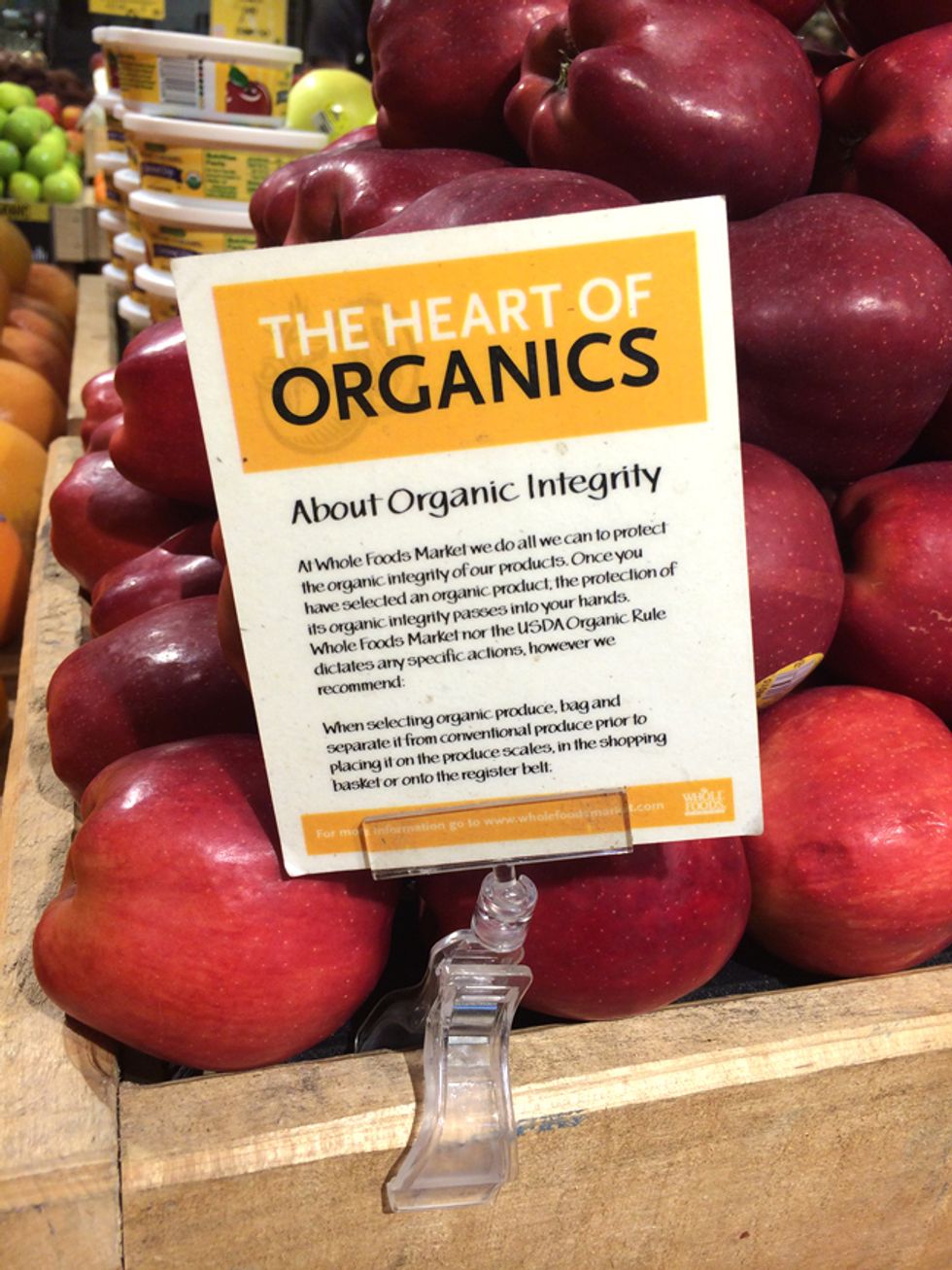 But what does it all mean?
More people are opting to go green than ever before and grocery stores are shifting to meet demand. Nearly three-quarters of U.S. supermarkets are now stocked with organic products. With humble beginnings rooted in the environmental movement of the 1970s, the organic market has expanded to conjure images of green pastures and smiling cows in the minds of shoppers nationwide. However, this imagined ideal does not always pan out.
The organic market is policed by the National Organic Standards Board (NOSB), an advisory committee composed of farmers, conservationists, consumer reps, processors, scientists and retailers. While some of the 15 constituent members are small-scale organic farmers by trade, others represent more industrialized interests. Carmela Beck, a NOSB farmer, is a program manager at Discolls. Tom Chapman, a handler, earns his living sourcing ingredients for Clif Bar. These members illustrate the notion that the organic market, like the conventional agriculture market, is ultimately a business. It has increased its supply in order to meet the demand of a booming market—taking on some characteristics more inherent to large-scale farming in the process.
Every five years, the NOSB revisits its list of synthetic substances that may be used in organic production and handling. These ingredients often serve to increase shelf life or product yield. The current list includes some chemical compounds—your ethanols, isporopanols and sodium hyplochlorates, in addition to some more baffling additives—liquid fish products and humic acids to name a few. I set out to Whole Foods (the very chain where, coincidentally, a previous NOSB member works as a quality standards coordinator) to look a little closer at its labels.
Over the course of my search, I came across organic trail mix that featured Silicon Dioxide, Cirtric Acids and Maltodextrin. Try saying that five times fast. The canned goods aisle brought me to organic soup made up of sodium citrate and a dash of "cheese flavor" for good measure. The organic cereal I picked up was made with vegetable glycerin—a common additive in cosmetics and soaps because of its cooling effect on the skin. Green pastures and smiling cows be dammed.
The labels on these organic products are often as varied as their ingredient lists. The label that carries the most weight as far as organics go is the one that reads "USDA Certified 100% Organic." Foods that bear this label are made up of only organic ingredients and those synthetics that the standards board deems safe. The next step down is the "Certified Organic" label, which requires that at least 95 percent of a product's ingredients are organic. This is followed by the "Made with Organic Ingredients" seal, which says that at least 70 percent of a food's components are organic. Pair these markers with the 19 other third-party organic labels that exist outside of the U.S. Department of Agriculture (USDA) system and you end up with grocery shelves overflowing with sustainable claims. Many of the packages I saw in Whole Foods also advertised "all natural," "premium quality" and "sustainably sourced" ingredients next to their various organic seals. Though the USDA has a regulatory team to monitor national product packaging, its scope is limited and most of these promises go unchecked and unsubstantiated.
You don't need to look beyond your local grocery's shelves to realize that the organic food market is defined in its complexities.
YOU MIGHT ALSO LIKE
4 Steps to Detoxify Your Kitchen
Baby Carrots: A Great Way to Get Kids to Snack on Veggies, But Are They Safe?
Sunny Zhang is a sophomore at Duke University studying Environmental Science and Public Policy. She enjoys roadtrips, reading about nature, and upcycling.
I grew up in the Everglades, riding airboats, canoeing through mangrove waterways, catching shade from gumbo-limbo trees and going alligator sighting—I've always loved the Everglades. It is a beautiful set of interconnected ecosystems in south Florida, composed of vast areas of marshland, cypress tree swamps and mangrove estuaries. The Everglades is a refuge to the critically endangered Florida panther and has plains of sawgrass as far as the eye can see, not to mention it's the only place in the world where you can find both alligators and crocodiles.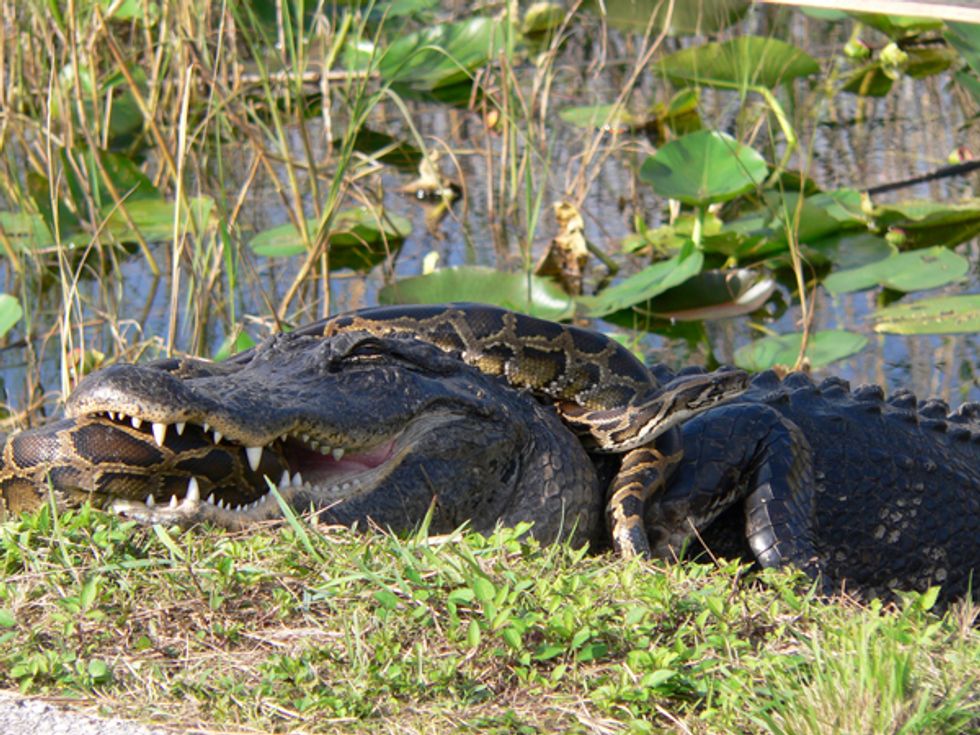 So when I first learned about novel ecosystems, I immediately denied the fact that the Everglades classified as one.
A novel ecosystem is defined as an ecosystem that differs in composition, structure or function from present and past systems as the result of human altercation. These ecosystems are hybrids of original, historic ecosystems and often contain invasive species that dominate the area at the expense of native species.
The idea of novel ecosystems has been controversial in conservation circles. Not everyone agrees that labeling ecosystems as "novel" is productive, and some argue that the term encourages negligence and apathy towards returning the ecosystems to their historic ways. Advocates, however, believe that novel ecosystems are better at providing natural services and stability than historic ecosystems, and are cheaper to maintain. Still other advocates believe that novel ecosystems are simply ecosystems undergoing their inevitable change.
Somehow, to me, labeling the Everglades as a novel ecosystem seemed to strip it of its legitimacy and value. In my mind, labeling the Everglades as a novel ecosystem would mean giving up on it, and letting it be degraded with Burmese pythons, Green Iguanas, Giant African Snails and Melaluca trees, all human-introduced, invasive species.
Ultimately, the Everglades qualifies as a novel ecosystem. About 50 percent of the original Everglades remains. With more than 25 percent of its fauna being non-native species, and housing the highest number of exotic plant species in the world, the Everglades is probably the best example (and worst case) of a novel ecosystem. The 1,392 exotic plant species actually outnumber the 1,301 plant species considered native to South Florida. Human effects on water flow have caused the alligator population within the Everglades to drop drastically. Dig a little deeper and you'll discover that even the waterways have been artificially manipulated. It's nearly impossible to restore the Everglades as it was before, the "River of Grass" undisturbed by human exploitation, pollution, agricultural development, and suburban expansion. It is strange to know that a considerable amount of what you see out in the Everglades doesn't actually belong there.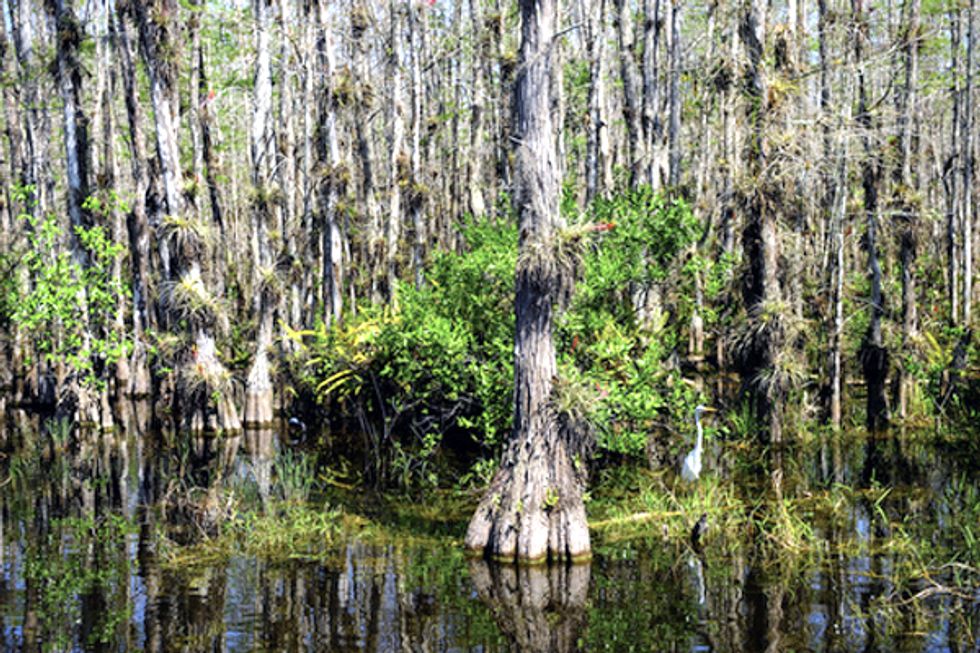 Photo credit: Shutterstock
We spend $500 million every year simply trying to control invasive species. Should we care to maintain the Everglades if it is "novel?"
Economic factors aside, the Everglades has intrinsic values—aesthetic and cultural. We don't just preserve the Everglades because it improves water quality or prevents flooding. We preserve it because we value the biodiversity it brings us, and the unique regional commonality it provides. The Everglades is integrated into the Florida school curriculums, displayed at photo galleries, and is a vital part in sustaining the local tourism economy. The slow moving pace of the 'River of Grass' also shows us that there is more to life than the hustle and bustle you find in Miami and other cities. Being in the Everglades is humbling. It reminds urban and suburban South Floridians that all of the resources and land we use comes from somewhere. It shows us that different ecosystems are interconnected. The Everglades reminds us of nature's wonders.
Though there are species that do not belong in the Everglades, they should not tarnish the value of the ones that do. Labeling the Everglades as a novel ecosystem should not change our mindsets and sentiments toward protection and restoration.
Many people (including myself) have misconceived the term "novel ecosystem." Admitting the Everglades is a novel ecosystem doesn't mean that we have given up on preservation efforts. Admitting the Everglades is a dynamic, novel ecosystem should not diminish its intrinsic value. It does not mean we will throw traditional conservation and restoration approaches out the window, forget about historical ecosystem structures, and encourage novel ones in their place.
Even though they might not seem "natural," studying novel ecosystems can tell us more about the progression of nature. Calling the Everglades a novel ecosystem will help develop a better management framework to address the rapid changes occurring within it. It conveys the clearer realities we must face—the alterations we've made to the Everglades are almost irreversible.
Sometimes when you love something, it's easy to pretend its flaws don't exist. I love the Everglades, and I'm learning how to love the Everglades even though it isn't pristine.
YOU MIGHT ALSO LIKE
Will New Relations With Cuba Impact Its Pristine Ocean Environment?
6 Ways to Deepen Your Spiritual Relationship to Nature
Alana Silberstein is a freshman at Duke University. Her major is undecided but she is interested in environmental science and policy, public policy and anthropology.
The Western Black Rhinoceros was declared extinct in 2011. Currently, the Black Rhino, Javan Rhino, Sumatran Rhino and Sumatran Elephant all are listed as critically endangered.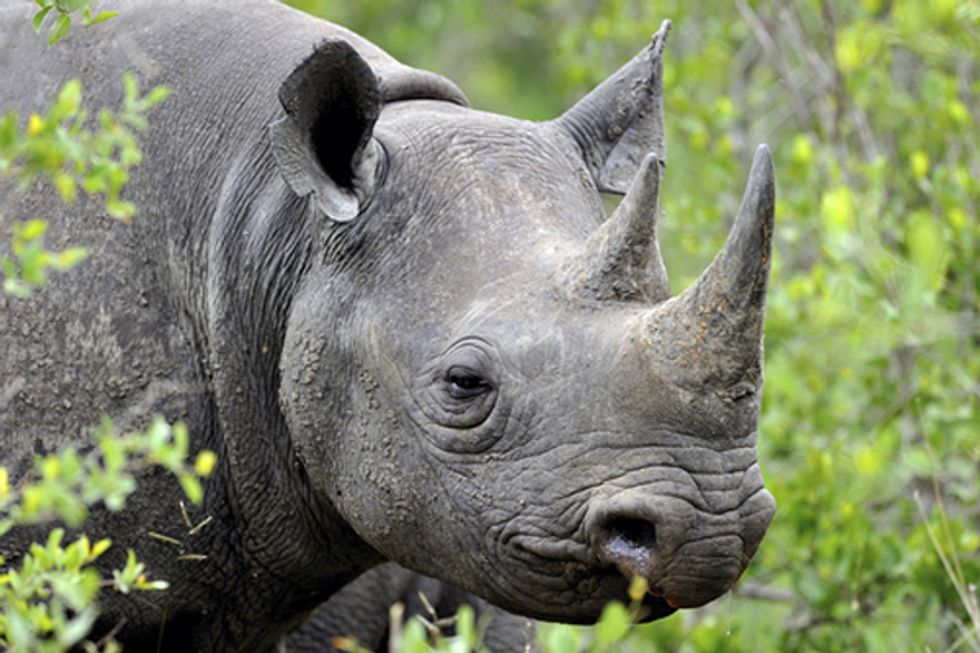 Photo credit: Shutterstock
Wildlife poaching is a serious threat to endangered animals, communities and the environment at large. This issue undoubtedly needs to be taken care of, but the question remains: how do we catch such an overwhelming number of poachers?
Drones might be the answer.
Sending both aerial and flight path images to the laptops of rangers at a base, drones can act as a wildlife police force. Finding poachers in parks that cover thousands and thousands of acres is no easy task, but the use of drones would greatly increase efficiency. Drones can be controlled manually, but only with difficulty, or they can fly preprogrammed routes. They can even find poachers at night through thermal imaging.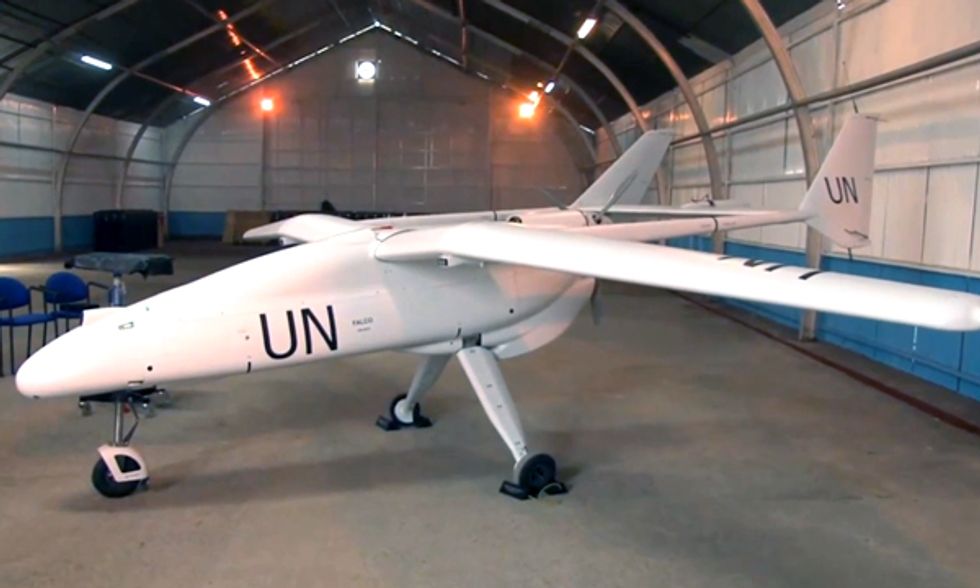 Tackling the issue of illegal poaching is an important step in environmental conservation. Not only does poaching threaten endangered species, but it also has devastating effects on communities and the environment.
Local economies often are largely dependent on tourism generated by the animals that poachers are killing. With dwindling populations of these animal attractions, communities feel the impact of poaching.
Additionally, unnatural population changes of a species can throw off the balance of its ecosystem. For example, when the gray wolf was hunted to near extinction, elk populations rapidly grew without their natural predators. This overpopulation then caused the near extinction of the aspen tree, a main food source for the elk. The endangerment of one species really is the endangerment of an entire ecosystem.
Drones are already being used in Kenya and Nepal, and a $5 million grant from Google helped the World Wildlife Fund to implement aerial surveillance in rural areas of Africa and Asia.
The technology to make this widespread is not perfect. The battery a drone needs to sustain its flight for several hours is quite heavy, and the big airframes this requires are expensive.
There is a Wildlife Conservation Unmanned Aerial Vehicle Challenge, though, to encourage students, hobbyists and engineers to develop cheaper drones that could be used extensively.
With the rapid improvements in technology, there is hope that drones will become a revolutionary force in stopping poachers.
YOU MIGHT ALSO LIKE
Will New Relations With Cuba Impact Its Pristine Ocean Environment?
Viral Video Asks: Why I Think This World Should End
Shark Finning Kills 100 Million Sharks a Year, International Commission Fails to Address Crisis