EcoWatch Daily Newsletter
News that Chipotle pulled pork from many of its menus, due to an issue with one of their supplier's animal welfare practices, has been blowing up all over the news and social media. The Washington Post and others believe that the company's high standards for animal welfare are laudable, but at this point a real problem.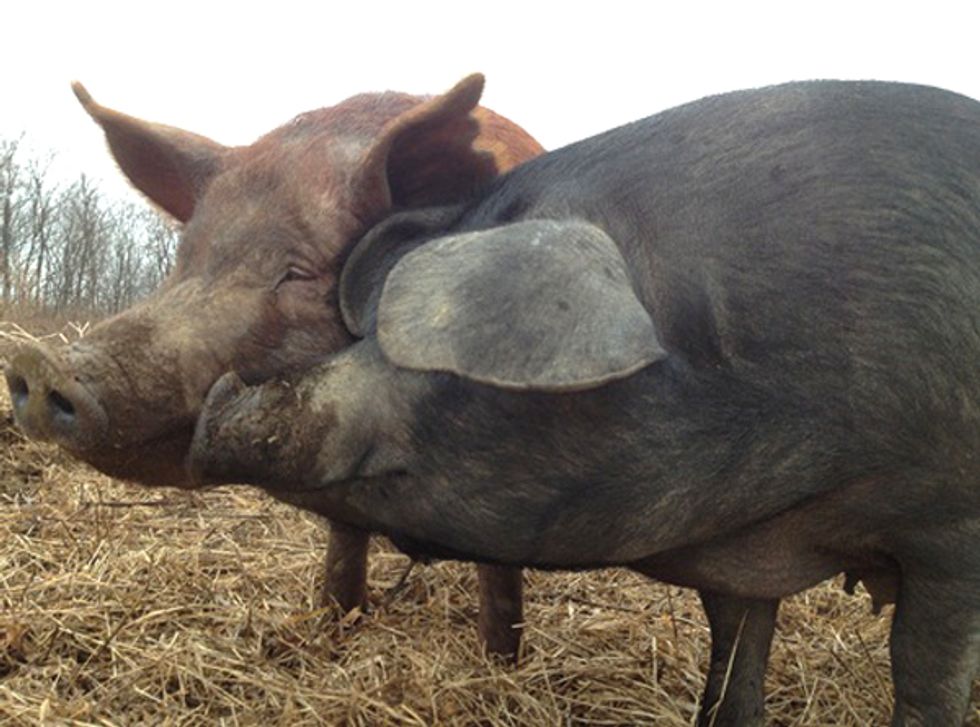 In my mind, this is a good problem.
I applaud Chipotle for holding their farmers to high standards. Chipotle seeks out farmers who raise hogs according to strict animal welfare practices. And I thank them for not compromising their principles, and for pushing production to be more humane.
So this "pork problem" is not a problem at all.
It's an opportunity for farmers to get ahead of the curve and work with restaurateurs and grocers who demand healthy, humanely raised organic products for their customers.
There are not enough organic farmers in the U.S. At Rodale Institute, we're working to change that. On our 333 acre organic farm in Kutztown, Pennsylvania we have a robust organic pork operation that is setting the standard for best practices in raising hogs.
In developing our hog operation, we learned a few things …
Organic hogs, including breeding stock, are difficult to source.
Demand for humanely raised organic pork exceeds current supply.
Farmers can profitably raise organic pork on underutilized, marginal land.
Just this week, we put the roof on a new facility for our hogs that will revolutionize the way we raise pastured pork in the U.S. The beauty of this facility is that it can be scaled up for farmers who wish to have a large-scale operation, but also scaled down for farmers who wish to have just a few animals.
How do we do this? Our hogs are raised on pasture in a facility that offers them shelter, but also open access to the outdoors. We focus on heritage breed animals that thrive on pasture. We plant crops for them to forage, cutting down on feed costs, while also managing our land effectively.
Our goal is to help farmers transition to organic or begin farming organically. Restaurants like Chipotle, which hold as their mission to serve "food with integrity," are experiencing explosive growth.
Now, the farming community needs to catch up and make Chipotle's "pork problem" no problem.
YOU MIGHT ALSO LIKE
How Regenerative Organic Agriculture Can Save the Planet
12 Ways to Rid the Planet of GMOs and Monsanto's Roundup
Over the last 14 days, I have been on a walk. A walk that, I hope, will change the way that we look a climate change and think about how we can reverse this disastrous phenomenon.
Each day I walk ten miles, on a journey from the Rodale Institute in Kutztown, PA to Washington, DC. Along the way, I have had the honor of meeting with farmers, local public officials, community members, students and activists. Every person I meet is impacted by the effects of climate change. From the disastrous hail storm that occurred in Reading, PA in May to the local fisherman and their concern that Atrazine was found in spawning beds of small mouth bass in the Susquehanna River. Climate change affects us all and the impact and destruction caused by catastrophic weather events is more noticeable with each passing year.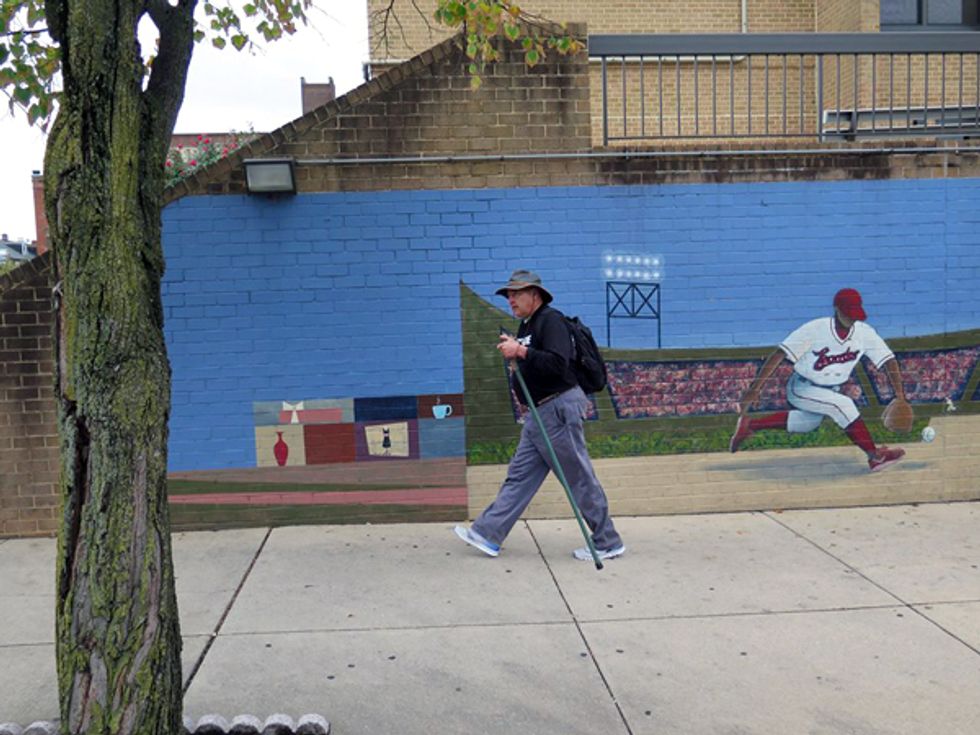 Along the way, I continue to tell people that climate change is a gift. This is Mother Nature's way of letting us know that she is sick. We have broken our ecological systems and only we can fix it. I have data that proves that a global transition to regenerative organic agriculture can reverse climate change.
The process is actually quite simple—we work with nature to use photosynthesis and healthy soil biology to draw down greenhouse gases.
There are four steps to the process:
Photosynthesis: The process plants use to change carbon dioxide from the atmosphere into oxygen and carbon-based sugars.
Nutrient Exchange: Carbon-based sugars ooze out of the plant's roots to feed micro-organisms, mostly bacteria and fungi, living in the soil nearby. Microorganisms transform organic matter and soil minerals into plant-available nutrients.
Capturing carbon: Temporary root sugars and dead organic materials (e.g. plant debris and compost) are eaten by microorganisms and converted into more stable materials to store carbon in the soil for decades to centuries.
Restoring balance, reversing climate change: More photosynthesis means more sugars, which means microorganisms will thrive. Healthy micro-organisms create abundant nutrients for plants. Building healthy soil and eliminating the use of toxic agricultural chemicals and practices brings carbon levels back into balance, reversing climate change.
On Oct. 16—two days from now—I will arrive in Washington, DC and will hand deliver this research to our elected officials.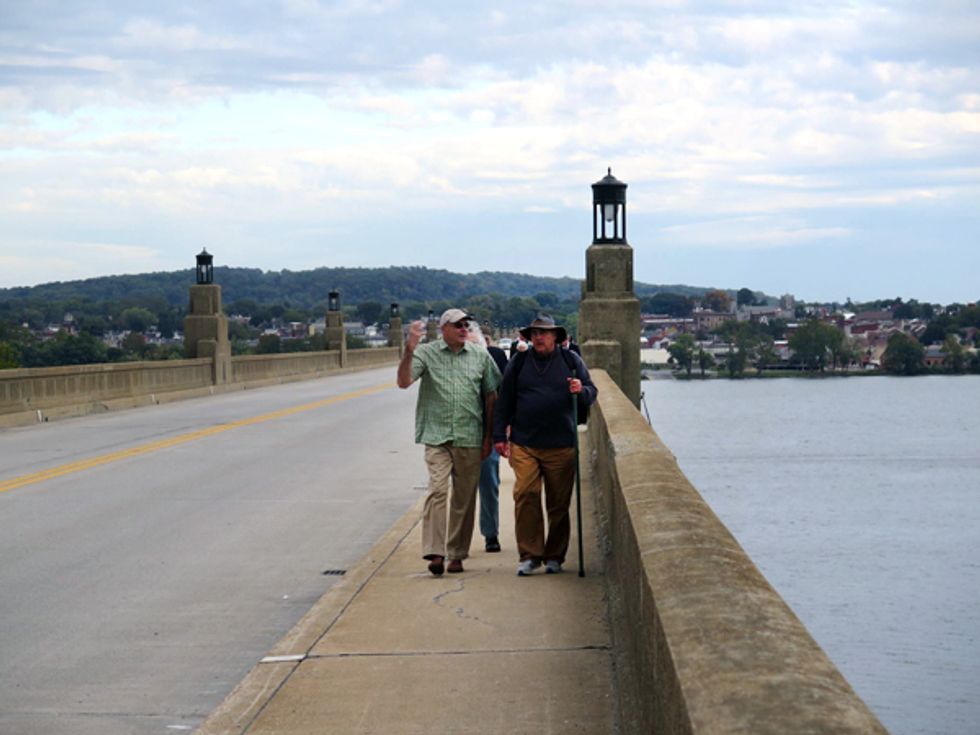 We must bring awareness to this research and encourage the U.S. Department of Agriculture and Congress to create legislation that supports organic farmers. Only organic farming can stop the chaos that we have created—chaos that is deeply impacting our environment on so many levels.
I need your help to make sure that our voices are heard when we arrive in Washington, DC. Please, get involved. Make sure this message about the powerful, positive impact of regenerative organic agriculture is known.
Follow us on Facebook, Twitter and Instagram for daily updates on the walk. Share these update with your network of friends, family and colleagues.
Join our 'Organic Planet'twitter chat tonight, Oct. 14, at 8 p.m. ET with Only Organic using the hashtag,#organicplanet
Go to www.crowdrise.com/organicplanet and make a donation to support our work with organic farmers. Donations of every amount are welcome and appreciated.
I know that, together, we can make sure that our voices are heard. We can encourage congress to create legislation that supports organic farmers and incentivizes conventional farmer to transition. Together, we can truly regenerate our planet—creating a better environment for our children and grandchildren to grow, live and thrive.
Along the route, I spoke to a reporter who said, "Reversing climate change through organic agriculture? This just sounds too good to be true."
Well, I'm happy to say that is good and it is true.
YOU MIGHT ALSO LIKE
Food as Medicine: How One Hospital Is Using Organic Produce to Help Heal Patients
To Get Out of Climate Debt, the U.S. Needs a CO2 Savings Account
In 431 B.C. Hippocrates said, "Let food be thy medicine and medicine be thy food"
More than 2500 years later, we are inundated with advertisements boasting the latest, greatest cure-all super drug. From a young age, we learn that it doesn't matter how or what we eat, there is a quick fix around the corner for whatever ails us—whether we're obese, have high blood pressure or bad cholesterol—just to name a few of the issues plaguing our society.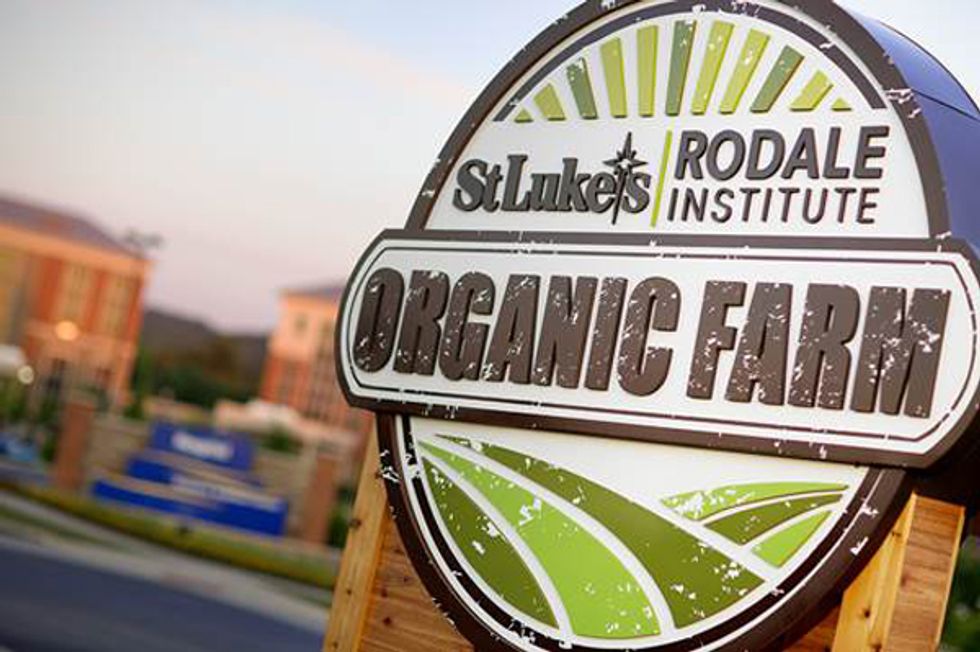 A sign directs visitors and patients to the St. Luke's Rodale Institute Organic Farm, adjacent to the hospital. Photo credit: Bill Noll
It now seems almost revolutionary to think that we can change our health by changing the food we eat.
But, one hospital in Pennsylvania thought just that.
In 2014, Rodale Institute, in partnership with St. Luke's University Health Network, launched a true farm to hospital food program.
The Anderson Campus at St. Luke's has more than 300 acres of farmland, much of which had historically been farmed conventionally with crops like corn and soy. The hospital administration recognized the impact that providing fresh, local organic produce could have on patient health and approached Rodale Institute to transition the land to organic and farm vegetables to be used in patient meals as well as in the cafeteria.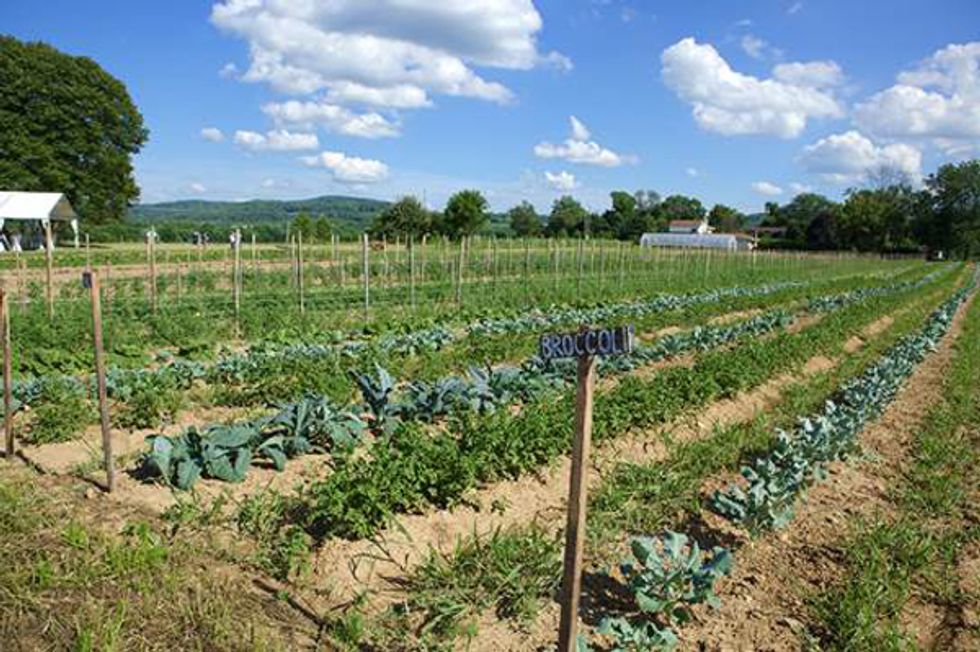 The five acre farm at the St. Luke's Anderson campus in Bethlehem, PA. Photo credit: Bill Noll
Lynn Trizna, or Farmer Lynn, as she's known around St. Luke's, provides food to all six hospitals within the network. This year, she is growing five acres of vegetables with plans to expand to ten acres in 2015. She estimates about 44,000 lbs of produce from her farm will be served in the hospital, just this season. She is paid a salary through Rodale Institute and has employed three staff members, all aspiring farmers.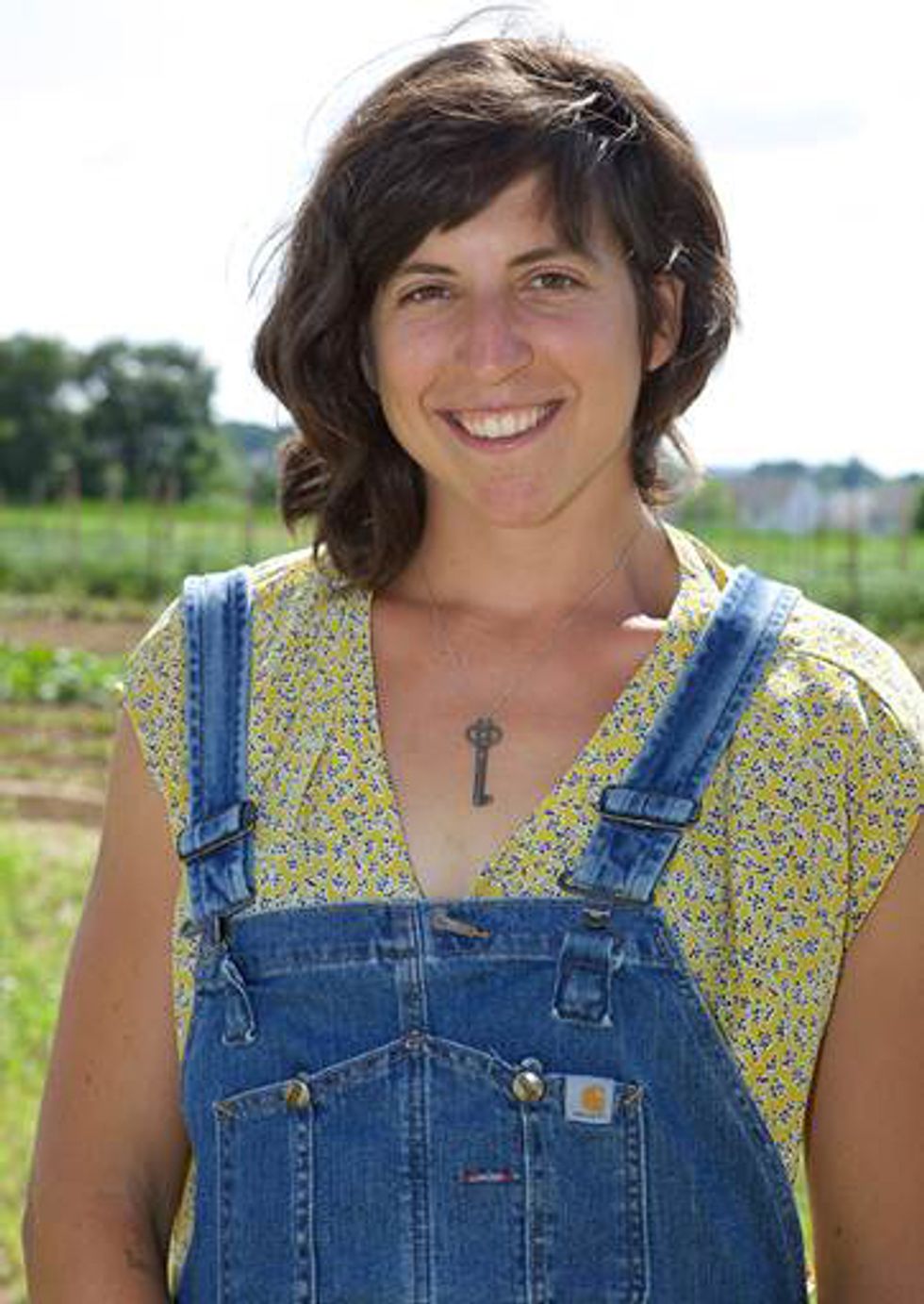 Farmer Lynn Trizna. Photo credit: Bill Noll
With a three-year plan in place, Rodale Institute and St. Luke's see the potential for expansion. We envision growing the program to include fifteen to twenty farmers—supporting new farmers who don't have access to land; greenhouses that allow for year round production of produce; and a small batch cannery, ensuring that we can enjoy the harvest, even in the coldest months of winter.
We have created this model with the belief that it can, and should, be replicated at every hospital throughout the U.S.
So, the next time you're feeling a bit under the weather, stop—think of us and Hippocrates' words of wisdom. Maybe you'll then look to the garden for a cure, instead of the medicine cabinet.
YOU ALSO MIGHT LIKE
9 Ways to Use the 'Swiss Army Knife' of Essential Oils
Why You Should Drink Organic Coffee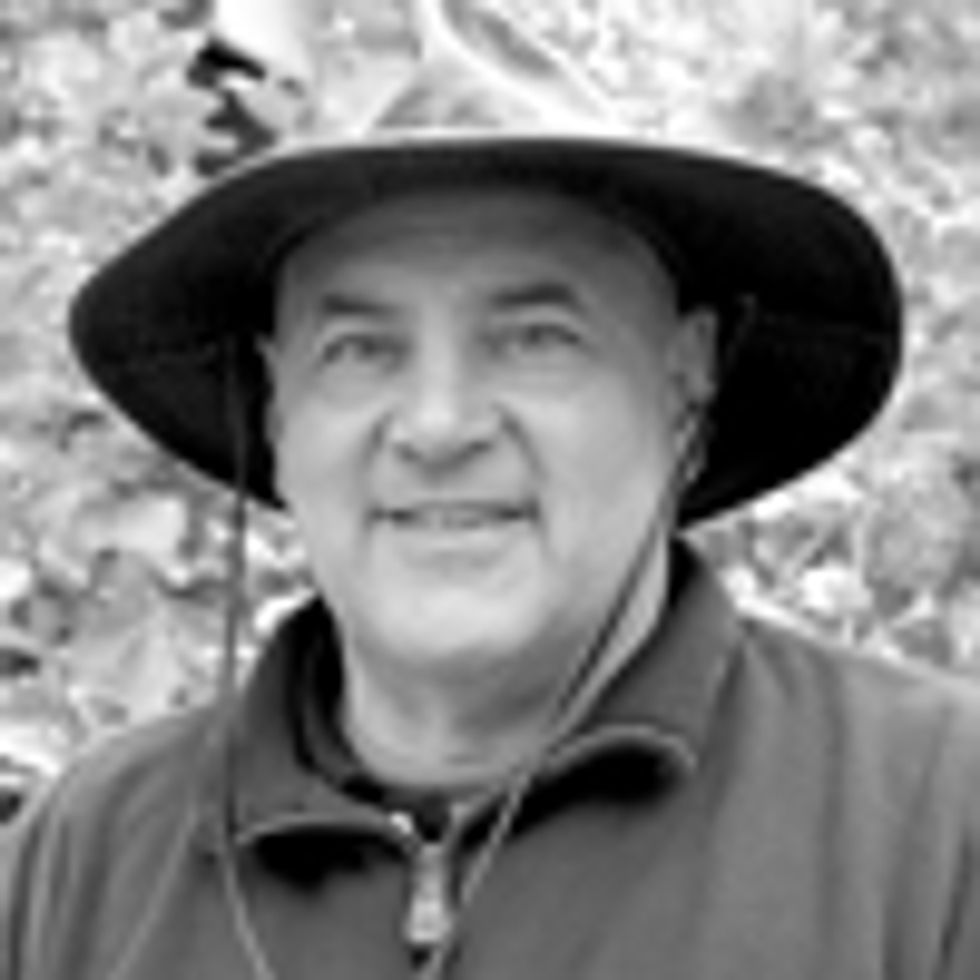 Americans have a serious spending problem. Our nation is $17.5 trillion in debt; we finance new homes, cars and educations as pretty much a rule; we use credit cards like free money. And we spend way beyond our means when it comes to the environment. We borrow—some would say steal—finite resources on a closed-system planet.
We've overstretched our climate budget so far, many fear we've passed the point of no return. Global food and agriculture organizations have transitioned from pushing out reports filled with dire warnings and red flags, to white papers focused on how best to manage in an already changed climate. Researchers and activists have resigned themselves to the fact that climate change is a debt we cannot pay off.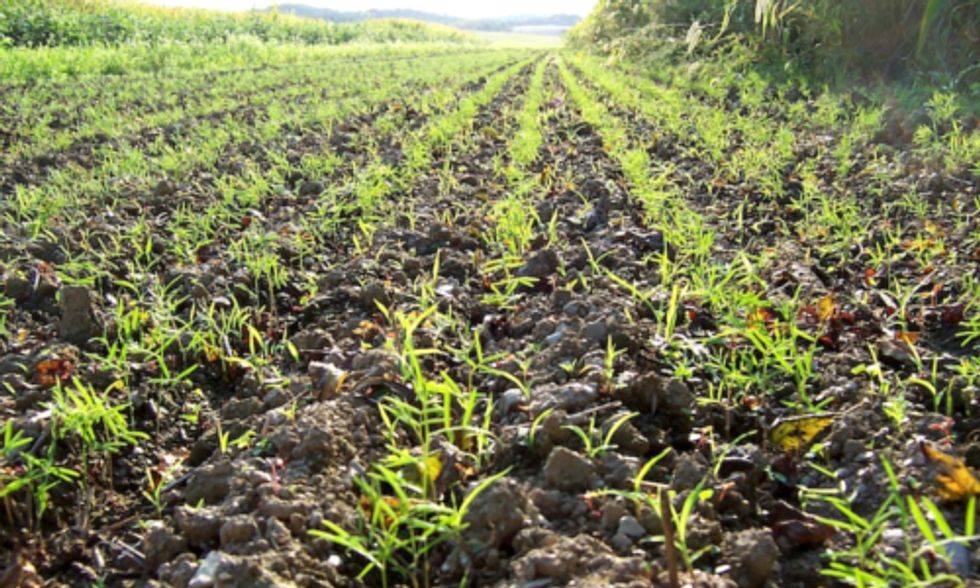 According to the Consumer Financial Protection Bureau, "A debt-to-income ratio is one way lenders measure your ability to manage the payments you make every month to repay the money you have borrowed." And our debt-to-income climate ratio is dangerously high.
Our ability to manage manmade emissions has spiraled out of control. Asking politely for industry to stop pumping out greenhouse gases like carbon dioxide just does not work. Attacking the climate crisis simply by trying to reduce manmade emissions is like trying get your finances under control by just paying off credit card debt. You can't just pay off your credit card debt and expect to get ahead. You have to also start a savings account and change your spending habits.
And, according to author and environmental activist Amy Larkin, the environmental impact of climate change is an actual financial issue: "Would you rather federal, state and local governments spend our money on preventing extreme weather in the future or on recovering from extreme weather? This is not a rhetorical question. This is the real financial equation that has to enter all decisions on public budgets."
For all the technological wizardry that has been suggested—from injecting carbon dioxide into deep sea beds to creating a sun shade by shooting sulfur out of manmade volcanoes—there is a simple, obvious and immediately available solution. We can put the carbon back to work making food to nourish our growing population. While excess carbon in the atmosphere is toxic to life, we are, after all, carbon-based life forms, and returning stable carbon to the soil can help us grow more food faster. There is no downside.
Regenerative organic farming can reverse climate change.
We have borrowed enough from the future and it is time to start building a carbon savings account that will buy us enough time—give us enough breathing room—to begin changing our spending habits and living in a carbon-smart way.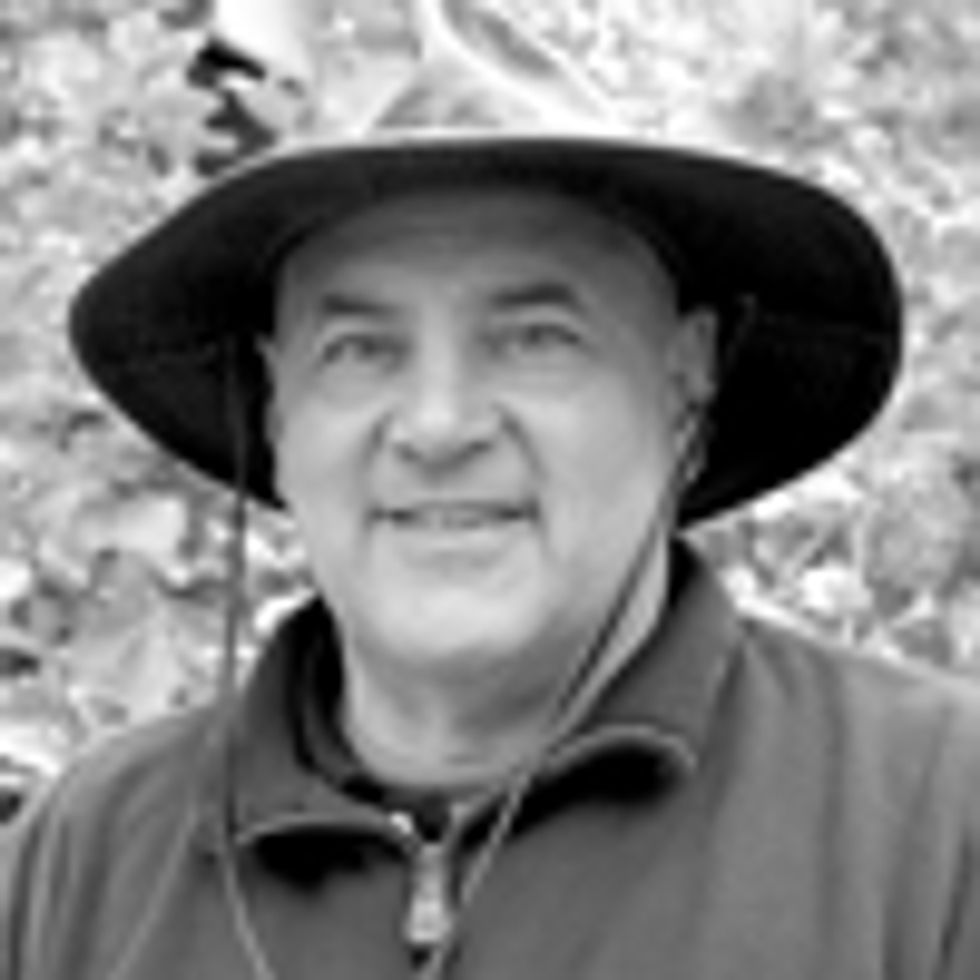 This Earth Day we saw a global community in crisis. A terrifying climate trend that has the American people … yawning? A recent poll shows people nearly across the board rate climate change near the bottom of their lists of problems facing the nation. Why? Climate is big, intangible and hard to wrap our brains around. We can't hold it in our hands or look it in the eye. Or can we?
Climate change, or more accurately climate chaos, hits each and every one of us in an incredibly intimate way—right in the stomach. From the global breadbasket to our nation's farm fields to pantries everywhere, our food supply is at risk. Climate chaos isn't just an environmental issue. It is a grocery store issue, a dinner plate issue, a filling-our-bellies issue.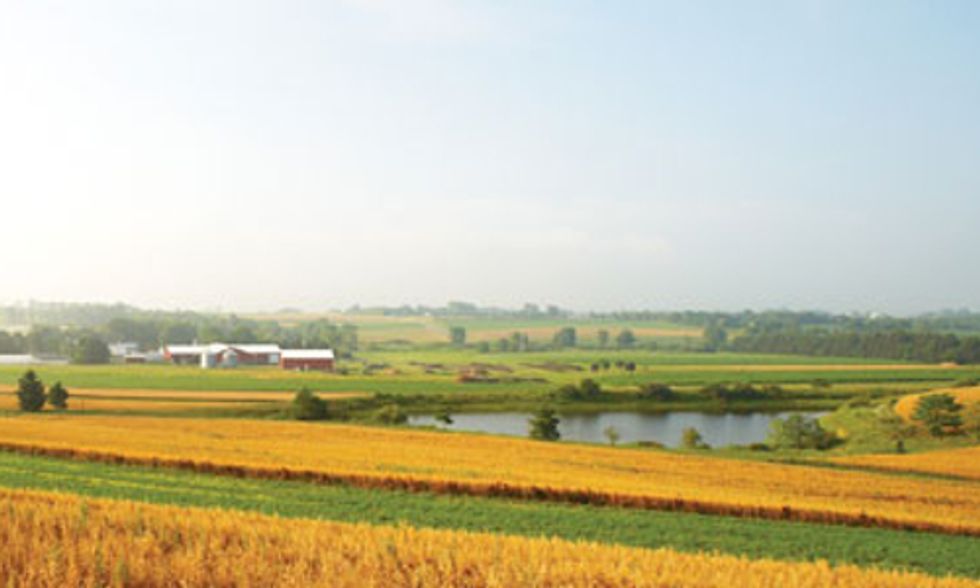 Rodale Institute farm.
Instead of picturing graphs and thermometers and melting ice caps when we think about climate chaos, we should be seeing rolling fields of grain, vines of succulent tomatoes, lazily grazing livestock, and the faces of our neighbor farmers, both rural and urban alike, struggling and failing due to droughts, floods, super weeds and other extreme consequences of a changing climate.
There is hope and we're standing on it. Our food supply and our farmers, both in the eye of the storm and so often contributors to climate change, could also be our salvation.
Changing the way we farm can reverse climate change.
Researchers have called it biological, ecological, progressive, pro-soil and carbon farming, among others. Add these terms on top of organic, local, free-range, sustainable, natural, fair trade, etc. and you have a recipe for mental overload.
There is one thing farms that fight climate chaos have in common. There is one sure thing that turns a farm from a contributor to climate change into a solution: Healthy soil.
At the Rodale Institute we were organic before it had a definition and, back then, soil was at the very heart of what we did. Robert Rodale called it regenerative agriculture.
Regenerative organic agriculture starts with the soil. It improves the resources it uses, rather than destroying or depleting them. It is a holistic approach to growing food that encourages continual on-farm innovation for environmental, social, economic and spiritual well being. It is an umbrella that includes practices that often fall separately under certified organic, fair trade, local, etc. and aims to continuously improve soil, food, human health, communities and the wider world.
Today we know that healthy soil is the key to climate change, food security and more. We could capture more than 100 percent of current annual carbon dioxide emissions with a switch to widely available and inexpensive regenerative organic management practices.
Climate chaos seems overwhelming and unsolvable, but we can begin reversing the destructive trend today. The answer is farming. Not just business-as-usual industrial farming, but farming like the Earth matters. Farming like water and soil and land matter. Farming like clean air matters. Farming like human health, animal health and ecosystem health matters. Farming in a way that restores and even improves our land. This kind of farming is called regenerative organic agriculture and it is the short-term solution to climate change we need to implement today.
Simply put, if we make the soil healthy, we can reverse climate change.
——–
YOU ALSO MIGHT LIKE
Stop Feeding the Beast and Start Feeding the People
How Organic Farming Can Reverse Climate Change
How Buying Local Food Grows Local Economies
——–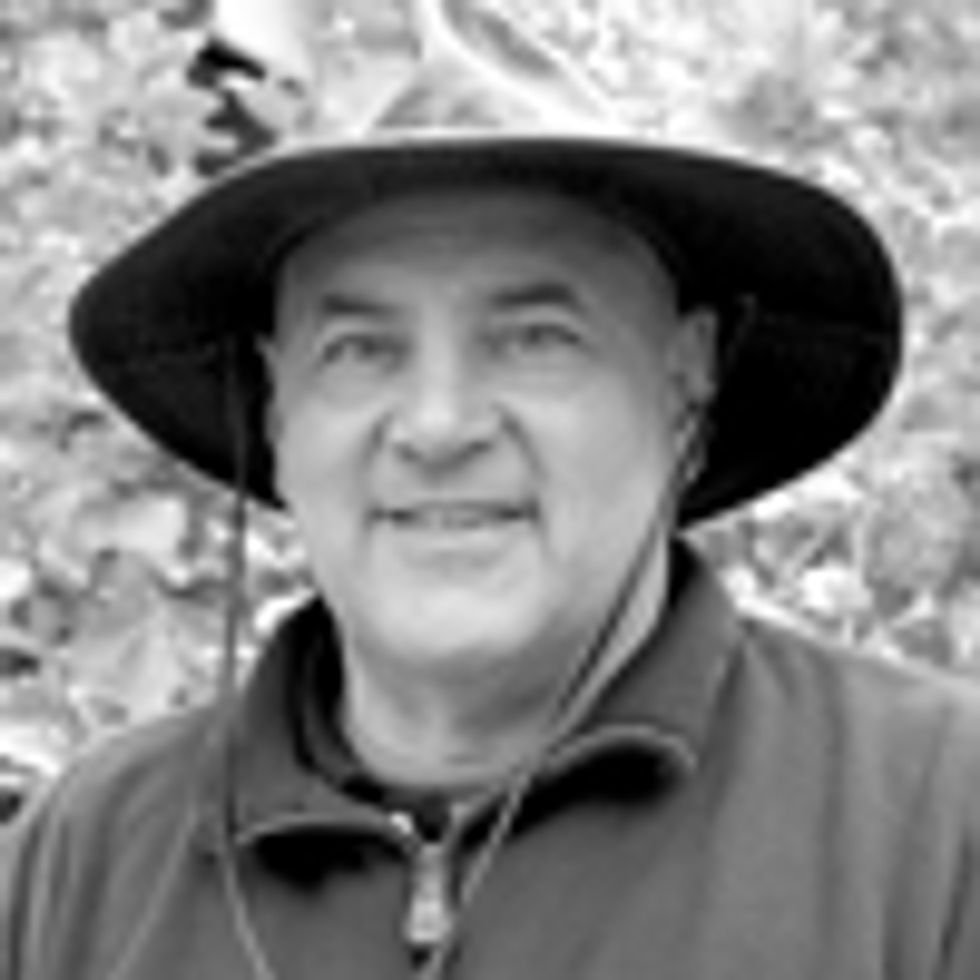 Have you ever wondered how anyone makes any money on a $2 bag of nacho-cheese flavored corn chips or a .25¢ apple? Economists and policy wonks have been talking about how we privatize profits and socialize loss here in the U.S. for at least a decade. If your eyes glazed over when you read that, you're not alone. Unfortunately, we can't afford to ignore how this big picture idea affects each and every one of us. What does it mean for Main Street America?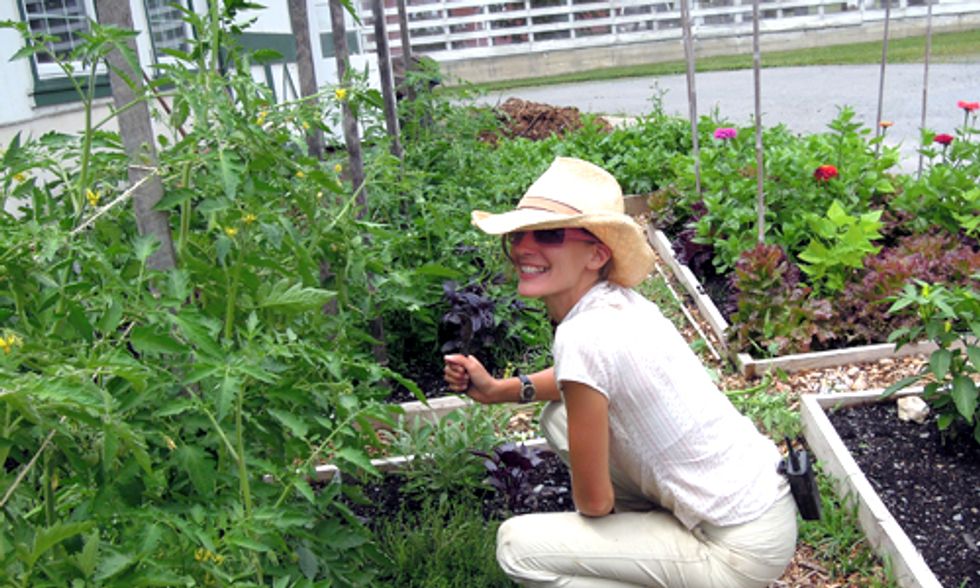 How we grow our nation's food is the perfect snapshot. Organic activists and locavores have also been talking about the same concept for just as long, if not longer: The hidden costs of cheap, industrial food.
We have a system of predatory agriculture in which corporations (aka Big Ag) pursue private gain relentlessly regardless of the social consequences. To bring it closer to home, social consequences can be defined as anything from polluting our water, land and air to impacting the health of our families to making the business of farming economically unsustainable.
Costs such as environmental degradation, declining health and economic insecurity aren't reflected in the price tag because they aren't included in corporate budgets. This is one big reason why there are plenty of profits to be made in toxic agricultural chemicals, junk food and GMOs. But these costs are a burden on us all. Like every parent tries to teach their children: Actions have consequences.
All the garbage that allows Big Ag to make obscene profits is left to our communities to clean up. Take, for example, the Chesapeake Bay and Gulf of Mexico dead zones. Although caused in part by the overuse of synthetic fertilizers and poorly-timed applications of raw manures and biosolids, the negative effects and the "bill" for clean-up go to the American public.
We are what we eat, and we are carrying the costs of corporate greed. In the private profit/social loss equation farmers lose, consumers lose and communities lose.
But life cycle or true cost accounting when it comes to our food system is a numbers nightmare. How do we weigh and measure things like erosion, chemical leaching and run-off, and loss of pollinators like the honeybee and other biodiversity? How do we make a solid connection between food production/consumption and the insidious health impacts of chronic, low-dose exposure to agricultural chemicals and our obesity epidemic?
In a global summit last December whose goal was to "investigate why our current economic system makes it more profitable to produce food in ways that damage the environment and human health, instead of rewarding methods of production that deliver benefits," world leaders recognized that not all agricultural systems are created equal. Farming that not only sustains status quo, but creates a healthier environment is possible. "Some farming methods have public benefit," wrote Dan Imhoff in his coverage of the summit.
Luckily, it doesn't take a global summit or a panel of researchers to figure out what to do: We need to support the organic farmers who are creating a public benefit. It isn't just about growing more, bigger, faster. It is about nourishing ourselves, our families, our communities and the farmers who choose to feed us rather than feeding the corporate beast.
Visit EcoWatch's FOOD page for more related news on this topic.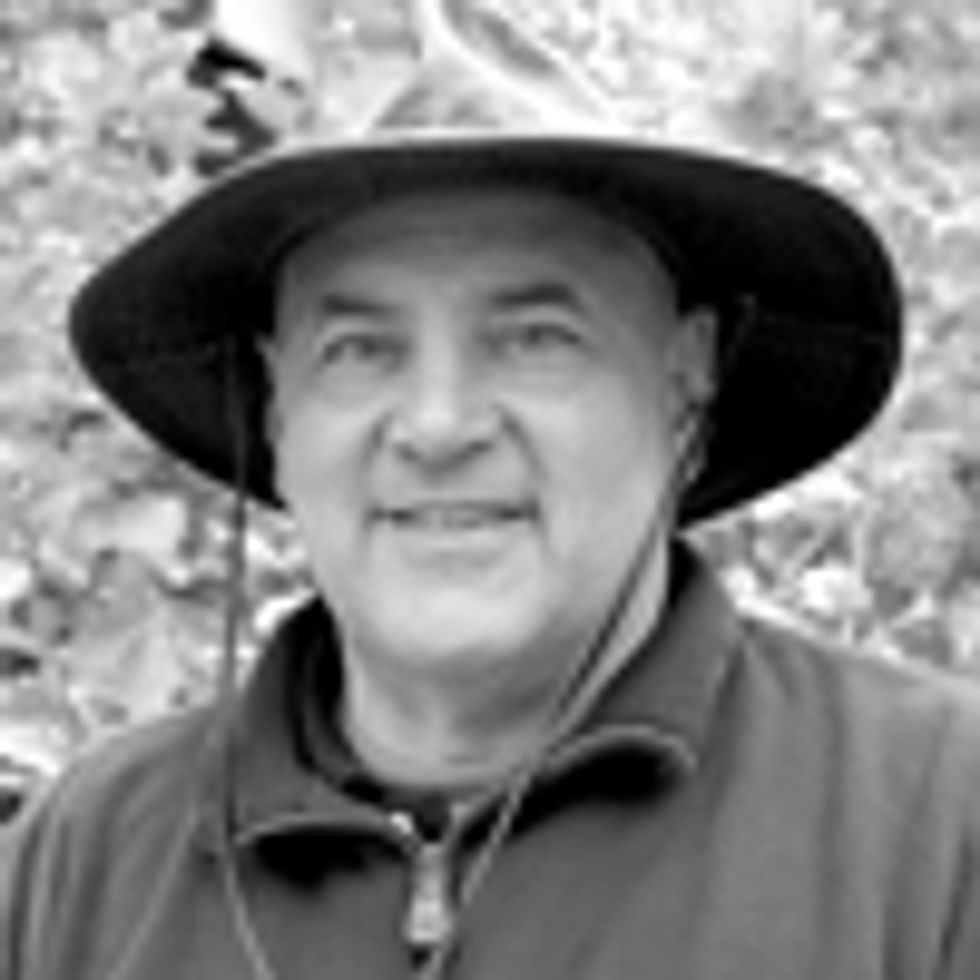 What do Cheerios and apples have in common? They are the latest and very public battlegrounds for the GMO [genetically engineered organisms] debate. But these two mainstays of American childhood nutrition are headed in opposite directions. While the arctic apple, genetically modified to not brown when cut, is all but set to be approved for production, original Cheerios is now GMO-free. And while general public is wholeheartedly in support of knowing what is in their food, shoppers are still confused as to what all the labels really mean.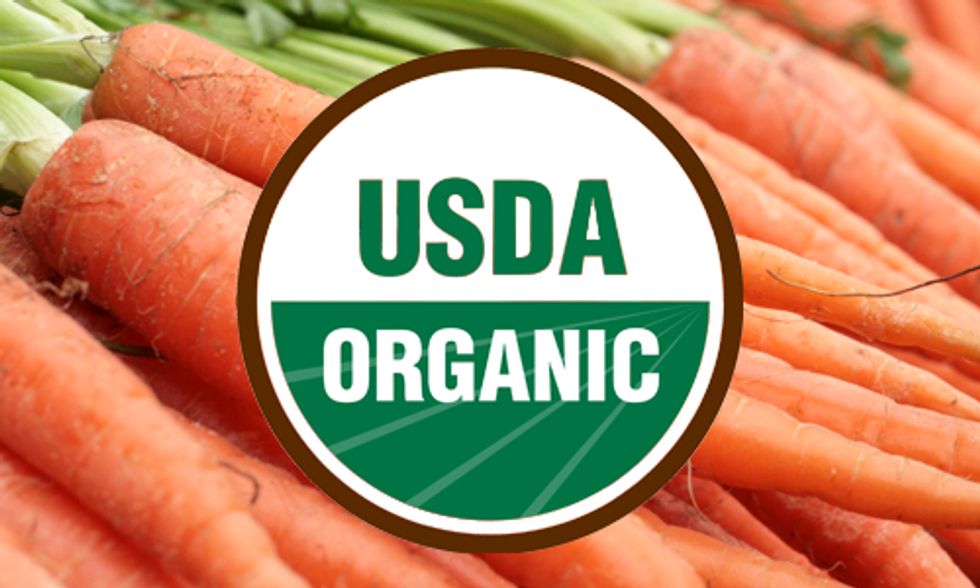 Now some of the very groups who dumped millions into defeating state GMO labeling laws across the country have changed tack and are pushing for a national GMO labeling law; one that only requires labels on GMOs "proven" to cause health problems. The problem? Patents and "intellectual property" laws not only severely restrict how GMOs can be researched, but have provided an easy way for the companies to discredit study results they don't like.
While food and seed giants figure out how to take the teeth out of GMO labeling laws before they even happen, there is good news for the more than 90 percent of American consumers who want to know whether or not something contains GMOs: We already have a label.
Certified organic farmers and food producers can't use GMOs. Ever. And there are strict regulations in place for certified organic producers to avoid GMO contamination, including testing. As Melody Meyer, vice president of policy and industry relations at UNFI and Rodale Institute business member explained recently, "In November 2012, the NOP clarified through formal rule making that testing for prohibited residues in organic products, including GMOs, MUST occur periodically (on an annual basis) and that certifiers must investigate and issue noncompliance notices accordingly to organic operations that fail to meet the requirement."
GMOs are also only one aspect of a toxic food system. Simply choosing non-GMO does not make for healthy food. In the last five years, the American Academy of Pediatrics, President's Cancer Panel and physicians nationwide have publicly advised us all, especially children and pregnant women, to reduce our dietary exposure to synthetic pesticides.
While debate rages on over the "safety" of GMOs, consumers who want to avoid the toxic pesticides and herbicides proven to have negative impacts on our health and wellness (and which we're already carrying around in our bodies): We already have a label.
Certified organic farmers are required to start with good design and good management to avoid pest problems in the first place, using naturally derived products only as a last resort. The focus is on creating a healthy balance on the farm.
Organic is non-GMO and so much more.
The label isn't new or sexy, but it is staid and proven and trustworthy. Organic farming is the most regulated kind of farming out there. And organic farms are third-party verified; not only to ensure what they aren't doing (like using prohibited materials and practices), but to ensure they are actually being good stewards of the land and water on which we all rely.
By all means, recognize and support the incredible work non-GMO groups are doing nationwide (we do) and rally around GMO labeling (we are). But if you really want to take down the GMO giants, champion the organic farmer.
Maria Rodale recently said, "The number one thing that changes minds is when [conventional farmers] see an organic farm that works." Members of Rodale Institute's Heritage Society can provide critical support preserving the heritage of agriculture in our nation, while promoting and supporting the efforts of the modern organic farmer.
Organic farmers are changing the very make-up of our agricultural landscape for the better and their label reads "USDA Organic."
Visit EcoWatch's FOOD and GMO pages for more related news on this topic.