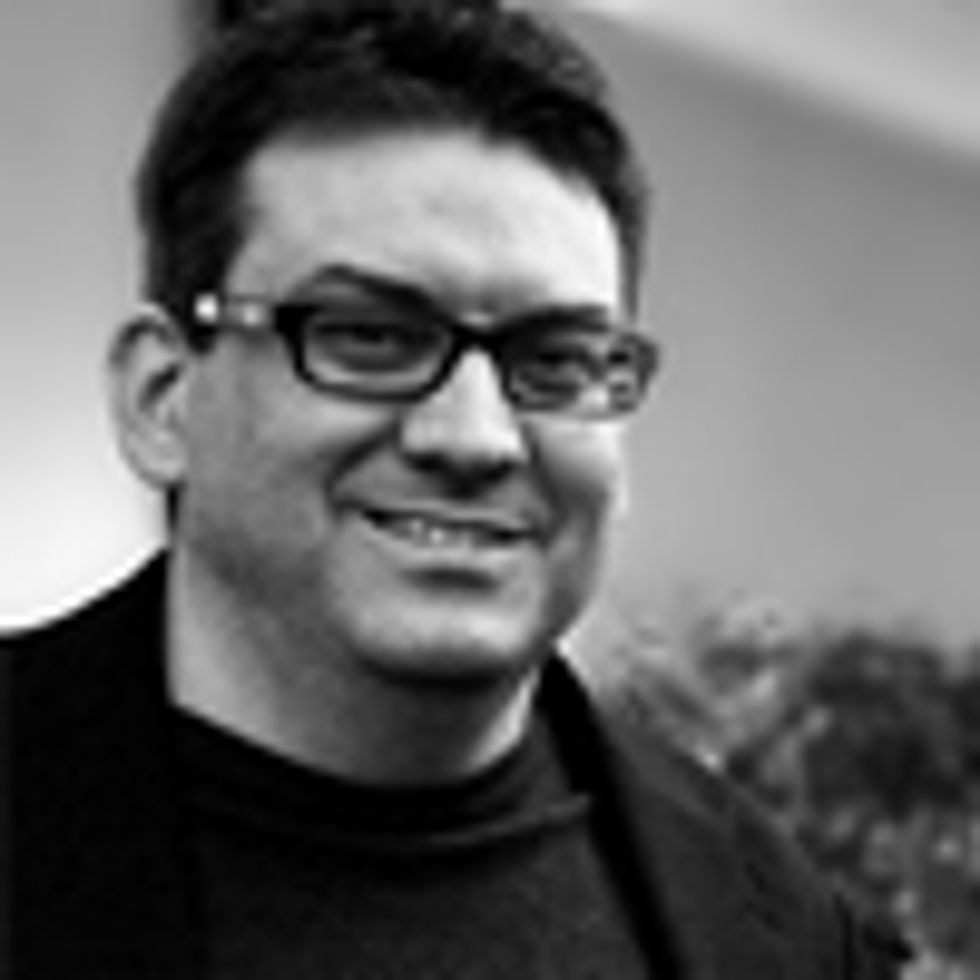 According to the U.S. Department of Agriculture, the past decade is the first in more than fifty years that has actually witnessed a net gain in the number of reported farmers. Since 2002, almost 300,000 farms have begun operation, representing about 13 percent of all farms nation-wide. The majority of these new farms share several characteristics—smaller acreage, more diversified, operated by younger farmers and targeting local markets.
Many of these new farms confront a common challenge—degraded land and eroded topsoil. In rural areas, many farms have a history of invasive plowing, a lack of off-season cover-crops and compaction from heavy equipment that lead to poor soil conditions. In urban areas, land has frequently been stripped of topsoil, is heavily compacted, and contains old foundation stones and other urban debris.
Every new farm has to have a strategy for restoring topsoil, which provides the natural capital necessary to acheive a viable farm enterprise. For example in 2001, the 70-acre George Jones Farm and Nature Preserve in Oberlin began to transition from corn and soybean production to a more diversified farm that combined habitat restoration with the provision of food for local markets.
The soil at the farm faced significant compaction resulting from the loss of soil organic matter, a lack of worms and other soil micro-organisms, and historic use of heavy equipment. During the first couple of years of production, the young farmers joked that they would be better off starting a pottery business utilizing the heavy clay soils. As a result, production yields were severely limited during the first few years of operation.
Over time, the farm employed a wide-range of strategies to improve topsoil, eventually leading to a viable farm operation that supplies food to the college dining halls and a number of other local markets. The strategies included incorporation of municipal leaf mulch, cover-cropping, rotation of chickens and other livestock, and use of vermicompost—food waste processed by worms.
At present the Oberlin community is engaged in a broader, community-wide initiative to build on this example by converting urban wastes generated by the college, residents and local businesses into productive inputs for local agriculture.
As a part of the Oberlin Project, an effort to transition away from fossil energy dependency, the community is currently considering a mix of techniques and strategies aimed at solidifying the links between organic waste and the productivity of local farms. Options that could be considered by any community of any size, include:
• Commercial/Municipal Scale Composting—Large-scale composting systems involve a centralized facility that accepts large volumes of food waste and processes it into compost that can be sold or, in some cases, donated to area farms. These systems can provide employment opportunities, but can also be capital intensive and costly to establish and maintain.
• Vermicomposting—Vermicomposting feeds food and organic waste to worms who produce worm castings- nutrient rich compost. Vermicompost systems can cover a variety of scales, from restaurant basements to greenhouses or open fields on a farm. They can be managed at a commercial-scale or maintained by an individual farmer or business owner.
• On-Farm Composting Options—Dairy or livestock farms can work in partnership with municipalities or landscape companies to mix wood mulch or leaves with manure generated by their operations to produce compost that can be used to fertilize fields or support vegetable or grain production on other parts of the farm.
• Waste-to-Energy—Bio-digesters facilitate anaerobic composting (composting without oxygen), which releases methane as a by-product. The methane can be burned directly to produce fuel for cooking or heat for a greenhouse. Methane can also be stored and run through a generator to produce electricity.
Bio-digesters can include large-scale systems which can process large amounts of waste or can be scaled at the home or individual farm scale.
This year, the Oberlin community will be assessing these different options with the goal of creating a viable community composting system that utilizes waste to spur the growth of the community's local food economy.
Even though it's a small town, Oberlin spends more than $17 million per year on food. Present local food efforts between the college, student coops and local businesses circulate more than $1 million in the local economy.
Finding a way to more effectively collect, distribute and process the abundant organic wastes of this small town can go a long way in improving economic opportunities in the local food system.
Think about the potential of similarly engaging larger cities with urban farmers or rural farms in the surrounding countryside.
Follow Oberlin's community process and learn more about options for your own community, by visiting www.neofoodweb.org.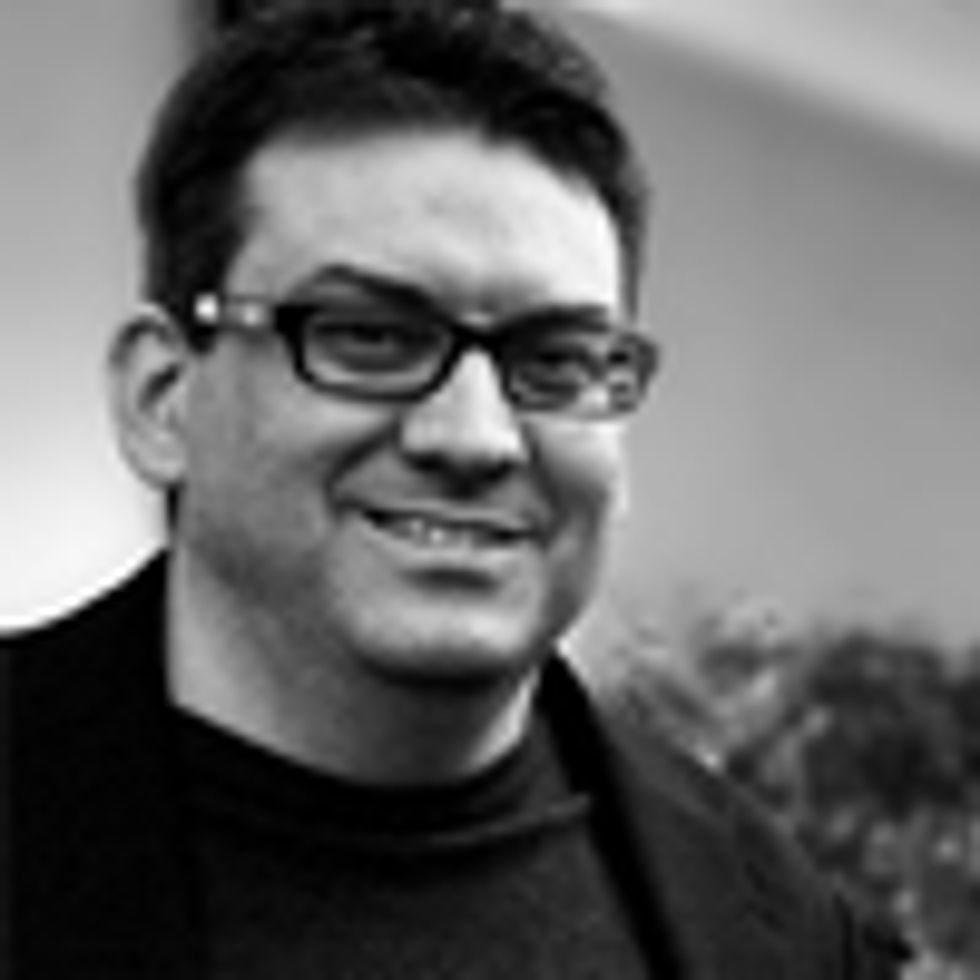 Our current industrial agricultural system, predicated on the availability of cheap energy and a stable climate in which to grow, faces two immediate threats—peaking oil production and destabilization of the global climate. Farming has always been a difficult enterprise and will only continue to be challenged by the rising cost of energy and an increasingly challenging climate—including more extensive droughts, heavier precipitation and flooding, and extreme weather events.
Unaddressed, climate change tops the list of issues that has the capacity to undermine the stability of societies, economies and the ecological systems upon which all life depends. Attentive public response to the issue to date has been nil. In the absence of significant national action, communities still possess significant power to create change, including efforts to develop sustainable local food systems. During a recent visit to Oberlin College, renowned author Bill McKibben noted that "as we are no longer able to use fossil fuels for industrial farming, either because we have run out of it or because we have realized the danger it presents to the atmosphere, we are going to have to start to figure out again how to get people back on the farm."
McKibben suggested that, rather than think of this as a doomsday scenario, think of it as "one of the great opportunities for creative employment going forward."
Oberlin, a small town with a student and resident population of about 10,000, is in the process of organizing a comprehensive community initiative to transition away from fossil-fuel dependency while mitigating its contributions to climate change. Named the Oberlin Project, the initiative involves a collaboration between Oberlin College, the City of Oberlin, the Oberlin City School District, and Oberlin community members.
One initiative of the Oberlin Project will build on a long history of leadership in local food systems development. David Orr, founder of the Oberlin Project, worked to initiate one of the first college-based local food purchasing initiatives in the country at Hendrix College in Arkansas in the mid 1980s. Orr worked with a group of Oberlin students to replicate the Hendrix project at Oberlin in the late 1980s. Today, the college purchases between 25-32 percent of its food from local sources.
Building on this legacy, the community is beginning to look at the potential for a 70 percent localization of its food supply. What could this level of localization mean for community wealth, job creation and quality of life? How can this system be designed for resilience in the light of a more challenging climate that threatens the very stability of all local food systems?
The Oberlin Project is supporting four sequences for local food systems development. The first assesses the pathways of innovation and entrepreneurship that led to Oberlin's current levels of local food activity over the last 20 years. How can existing local food supply networks be expanded and how can new farmers and businesses enter into the local food space? This work will be carried out in conjunction with the Western Reserve Land Conservancy, which is developing a strategic plan for preserving a 20,000 acre network of farmland in Lorain and surrounding counties that can supply food, energy and materials to the local economy.
The second phase is a community investment portfolio designed in collaboration with the Ohio Agriculture Research and Development Center. This portfolio will look at how existing assets in the community can be more effectively leveraged while identifying additional assets needed to support growth of the local food economy. Assets are not just financial, but will include networks, time, knowledge, existing facilities and even passion.
The third phase will look at developing a regenerative agriculture learning institute that will link with a network of national and international food system innovators to create a portfolio of techniques that include carbon farming (methods for sequestering carbon in soils while improving topsoil conditions), rotational grazing, perennial polyculture systems, micro-farming, agro-forestry and community food development. This initiative is being developed in conjunction with the New Agrarian Center and will augment several sustainable agriculture and culinary arts initiatives at Oberlin College, Lorain County Community College and the Joint Vocational School in Oberlin.
The fourth initiative calls for development of a regional learning network that can link Oberlin and local food communities across Northeast Ohio to share best practices, innovations and inspirational stories, all aimed at accelerating overall learning in and growth of the regional food system in the region.
Meaningful action to address climate change and sustainable energy development may have disappeared from the national agenda, but a growing network of collaborating communities across Northeast Ohio and the nation have the power to lead the necessary transitions in the absence of national leadership.
For more information, click here or visit the Oberlin Project website by clicking here.
EcoWatch Daily Newsletter
My first foray into local food systems work occurred about 20 years ago when I was a student at Oberlin College enrolled in an introductory environmental studies course. The professor split the class into several groups, each of which had to examine a daily activity of campus life, trace out the extended environmental impacts and then develop a sustainable alternative. Our group focused on the college dining systems. Excited about our class mandate, our group delved into one of the dining cooperatives on campus and decided to trace the environmental impacts of one meal. We wanted to map out where the ingredients from one meal came from and how the production and distribution of those ingredients impacted the environment. We quickly realized how difficult this assignment actually was. We could trace most of our ingredients to a distributor, but could find no information about who actually produced it or where it actually came from.
Overwhelmed by the complexity of tracing just one meal, we decided to focus on one food item that was consumed regularly and popular with just about everyone—apples. We determined that the coops were getting most of their apples from New Zealand in a box that was labeled "jet fresh." We quickly honed in on the ecological impacts of consuming apples that were flown half way across the world to our co-op. Perhaps even more surprising, within a stones throw of the Oberlin campus, there was an abundance of multi-generational apple orchards dotting the old sandy beach ridges of Lake Erie's ancestral lakes. We wondered why it was easier for apples to be brought in on jets than to be delivered from farms just down the road. It revealed to us just how globalized our food system had become and the increasing difficulty that farmers had accessing markets down the streets from their farms.
Thus, Oberlin's local food initiative was born. After the class, a group of students continued to work through the co-ops to shift our purchasing to these local family orchards. Not only did the apples taste better, but we began building relationships with the farm families that produced these apples. My college experience was greatly enhanced by connecting with these local farms and realizing that a simple shift in purchasing allowed us to keep our dollars in the local economy while reducing the carbon being emitted to transport it from the other side of the planet. We were pleased that our efforts that first year directed about $10,000 of purchasing to these local farmers.
I didn't realize it at the time, but our initiative was an act of social entrepreneurship. Many of the pieces needed for a sustainable local food economy already existed within our community. We just had to take some extra time to make those connections, work out logistics, and, over time, find other food ingredients that we could substitute in a similar manner.
Fast forward to today. Oberlin College spends almost a million dollars between the student cooperatives and college dining services. This same story has been repeated in communities throughout Northeast Ohio and the U.S.
A theme common to all of these local food initiatives is the extent to which they leverage already existing assets within communities and connect them in new and innovative ways.
Consider the growth of local farmers markets and Community Supported Agriculture programs. Most of these efforts connect urban neighborhoods with farmers in the surrounding rural areas. The neighborhoods create the spaces and networks with farmers and keep the food dollars circulating in the local food economy.
Many Great Lakes cities, including Detroit, Cleveland and Buffalo are utilizing the abundance of vacant lots to create food access in communities that have lost grocery stores and lack outlets for healthy foods. The vacant lots flip from community liabilities attracting litter and abandoned cars to thriving assets that process food waste into topsoil, feed people, connect communities and provide new entrepreneurial opportunities for everyone from youth to retirees.
Many communities contain empty buildings and abandoned commercial storefronts. These spaces are being converted into retail local food cooperatives, aggregation points for local food distribution or value-added processing kitchens.
Farms, both in cities and in the country, are increasingly utilized as ways to turn waste streams into productive assets, including utilization of waste vegetable oil to run farm equipment or delivery trucks, composting of food and other farm wastes to create topsoil, and conversion of manure into energy through bio-digestion.
Farms are increasingly being looked at as part of a regional effort to reduce carbon emissions. A well-organized and efficient local food system requires much less energy to transport and store food items, and soil can become an effective place to sequester carbon. In fact, sequestering carbon in agricultural soils not only reduces the carbon load in the atmosphere, but it increases soil fertility, tilth, and water storage and retention.
We live in a volatile time. We see the emerging results of an increasingly chaotic climate, from simultaneous record flooding and record drought to record outbreaks of extreme weather events. People are finding themselves in increasingly precarious economic situations, losing homes, businesses, savings and lacking the capital to initiate new ventures.
The Occupy Wall Street movement has begun to shift the national conversation, as people increasingly feel victimized by economic and political forces remote from their immediate control.
The growth of local food economies throughout the nation reveals one counter-balance to this trend where communities take stock of their own assets, from empty buildings and land to new relationships between rural and urban communities, and begin to grow a new economy rooted in social equity and the stewardship of the land. The Occupy Wall Street initiative is about many things to many people. Fundamentally, it is about how we can begin to wrestle control back over our own economic destinies in ways that do not liquidate our communities' soils and natural systems upon which we depend.
While the Occupy Wall Street movement has shifted the national conversation in some important ways, the real work ahead involves large-scale reinvestment in our own communities and regions. Can we begin to create models for local stock markets or community investment portfolios that leverage all forms of local capital, including money, time or under-utilized assets? Can we look to these mechanisms to begin to generate the local wealth and value needed to create truly regenerative economic systems that nurture instead of exploit life?
Just as my experience in Oberlin revealed, we have more power than we think. We just need to take a close look at what's around us and begin with the assets that already exist within our own communities. Many communities are nurturing these assets and creating new connections and networks within and between communities. Through this work, an economy rooted in community and healthy ecosystems is beginning to emerge.