U.S. Supreme Court Sides with Monsanto, Rules Against Farmers
May. 15, 2013 11:52AM EST
GMO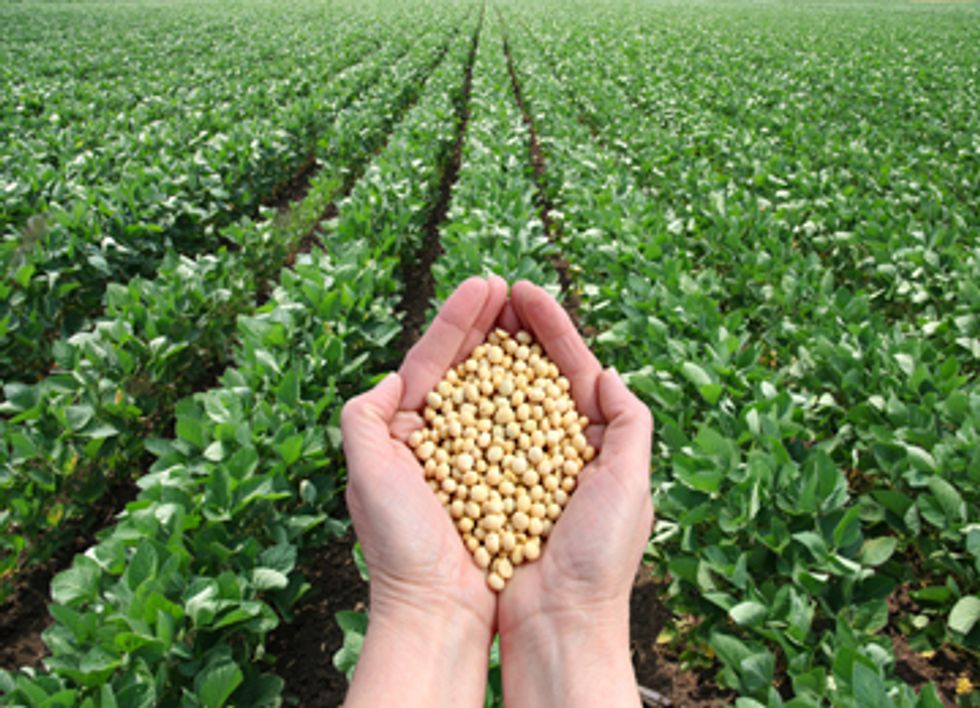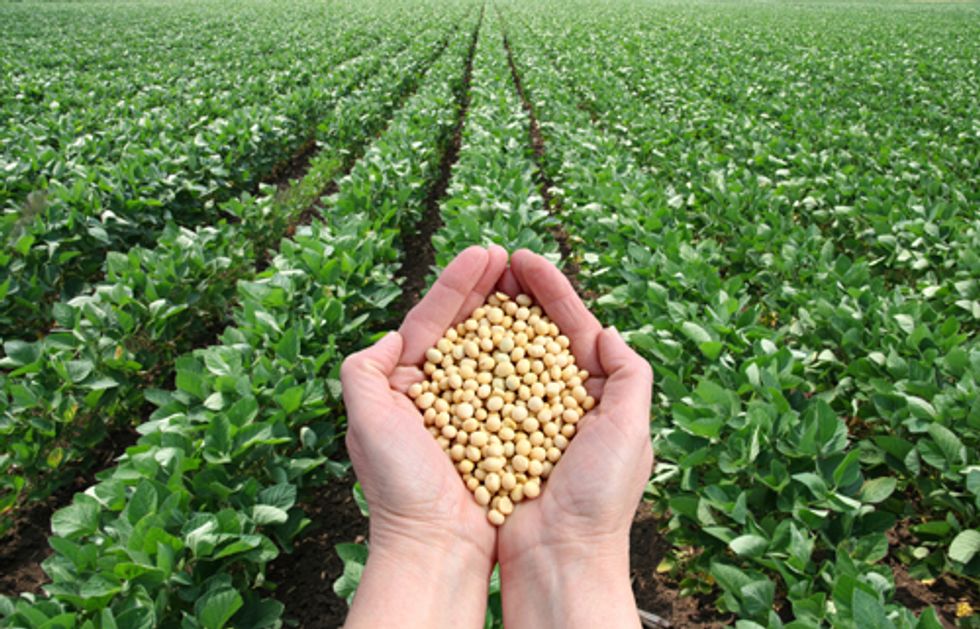 Photo courtesy of Shutterstock
The U.S. Supreme Court unanimously ruled that farmers cannot replant patented genetically engineered (GE) seed as it violates licensing agreements. This means that farmers must pay industry giants like Monsanto for seed each growing season, sealing the agribusiness giant's quest to fundamentally alter the nature of farming. This ruling is a blow to farmers who have been persecuted by Monsanto for 'trespassing' on patent rights due to saving seed or the contamination of fields by genetic drift of GE material.
The case, Bowman v. Monsanto, is a patent case which argues that Indiana farmer Vernon Bowman infringed on Monsanto's GE soybean patent rights by purchasing from a third-party seed supplier instead of Monsanto, and benefited from successive harvests of the GE crop. Monsanto said Bowman's plantings violated the company's patent agreement that farmers are required to sign when they purchase GE seed. First, the U.S. Court of Appeals for the Federal Circuit agreed and told Bowman to pay nearly $85,000 in damages. Bowman appealed all the way to the Supreme Court, which handed down its decision on Monday.
The Center for Food Safety (CFS), which filed a brief on behalf of Bowman, put forward a legal framework to the court to safeguard the right of farmers to save seed. Unfortunately, since the 1980s, seed patent rights have been granted to agrichemical corporations that have since then patented a number of varieties of GE seed, including corn, soybean, cotton and canola. Now, five companies account for 58 percent of the world's commercial seed sales. These patents mean farmers cannot save seed for future plantings and can be held liable if their crop is contaminated with GE material. According to CFS, the Bowman case represents the mounting trend of seed and agrichemical companies investigating and prosecuting farmers for alleged patent infringement. CFS notes that as of December 2012, Monsanto has filed 142 alleged seed patent infringement lawsuits involving 410 farmers and 56 small farm businesses in 27 states. Sums awarded to Monsanto in 72 recorded judgments total over $23 billion.
"The Court chose to protect Monsanto over farmers. The Court's ruling is contrary to logic and to agronomics, because it improperly attributes seeds' reproduction to farmers, rather than nature," said Andrew Kimbrell, executive director of CFS.
Bowman bought soybean seed from Monsanto, but strained by the high cost of the seed (the average cost to plant one acre of soybeans has risen 325 percent, while corn seed prices are up by 259 percent), bought cheaper seed the next year from a local grain elevator where farmers store harvested soybeans. Since over 90 percent of soybean seed in the U.S. is GE, Bowman was guaranteed to acquire GE seed that he then planted, tested for herbicide tolerance, and harvested successive GE soybean crops. In writing the decision for the court, Justice Elena Kagan said that Bowman is perfectly free to purchase grain elevator beans to eat or feed to livestock, or even to resell, but he could not plant the beans from the grain elevator in his own fields, test them for herbicide tolerance, and then harvest, re-harvest and re-harvest multiple times, without paying Monsanto for use of its patented product.
According to Justice Kagan, Monsanto would get "scant benefit" from its invention, and Bowman and other farmers would reap great rewards from the GE seed without paying for it, thereby threatening the incentive for invention that is at the heart of patent law. The court also rejected Bowman's argument that since soybeans naturally self-replicate by sprouting, it was therefore nature, and not Bowman, that made replications of Monsanto's patented invention.
GE crops are largely engineered to be tolerant to Monsanto's flagship product, Roundup–an herbicide with broad spectrum activity. Once crops are tolerant to Roundup (and other herbicides), farmers can spray indiscriminately to fields without affecting their crop. However, the advent of these crops have led to environmental contamination of GE plant material that have contaminated farms, including organic farms, and wild plant species, which has led to the increase of "superweeds" highly resistant to chemical control. Just last week, the U.S. Department of Agriculture (USDA) determined that an environmental assessment into new varieties of GE 2,4-D tolerant crops is required in response to overwhelming concerns expressed by farmers, consumers and public health officials.
Beyond Pesticides joined with CFS, farmers and other environmental groups across the country to appeal a court ruling dismissing Organic Seed Growers and Trade Association et al v. Monsanto. The plaintiffs in this case are suing preemptively to protect themselves from being accused of patent infringement should their crop ever become contaminated by Monsanto's GE seed. Two of the plaintiffs submitted sworn declarations in the case highlighting the prevalence of contamination by GE seed. Both Chuck Noble, an alfalfa farmer from South Dakota, and Fedco Seeds, a seed distributor in Maine, have repeatedly discovered GMO contamination in purportedly conventional seed they sought to purchase. To protect themselves from being contaminated, they have had to adopt expensive and time-consuming genetic testing procedures. Other plaintiffs have simply stopped growing certain types of crops due to the threat of contamination. The decision from the U.S. Court of Appeals for the Federal Circuit in this case is expected in spring 2013.
Visit EcoWatch's GENETICALLY MODIFIED ORGANISM page for more related news on this topic.
EcoWatch Daily Newsletter