U.S. Solar Prices More Than 60 Percent Ahead of Government's Cost-Competitive Goal
Feb. 17, 2014 12:01PM EST
Business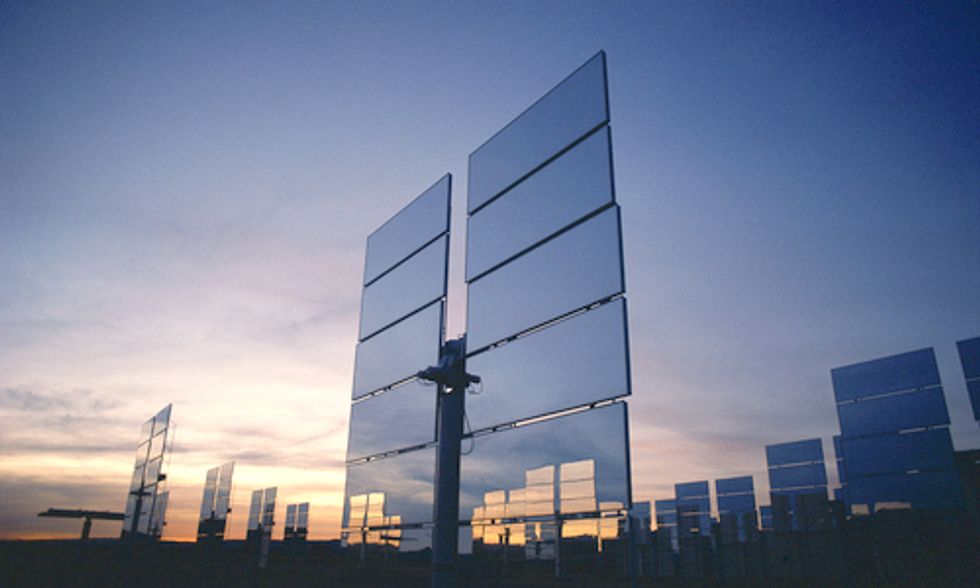 In just three years, the U.S. solar industry is more than 60 percent of the way to achieving what the Department of Energy (DOE) deems as "cost-competitive, utility-scale solar photovoltaic (PV) electricity."
The DOE launched its SunShot Initiative in 2011, partnering with industry groups, universities, local communities and federal laboratories to drive innovation and lower the cost of solar energy. The set target was $0.06 per kilowatt-hour (kWh) by 2020. The DOE reports that the average utility-scale PV project price dropped from about $0.21 per kWh in 2010 to $0.11 per kWh by the end of 2013.
By comparison, the Energy Information Administration says the average U.S. electricity price is about $0.12 per kWh.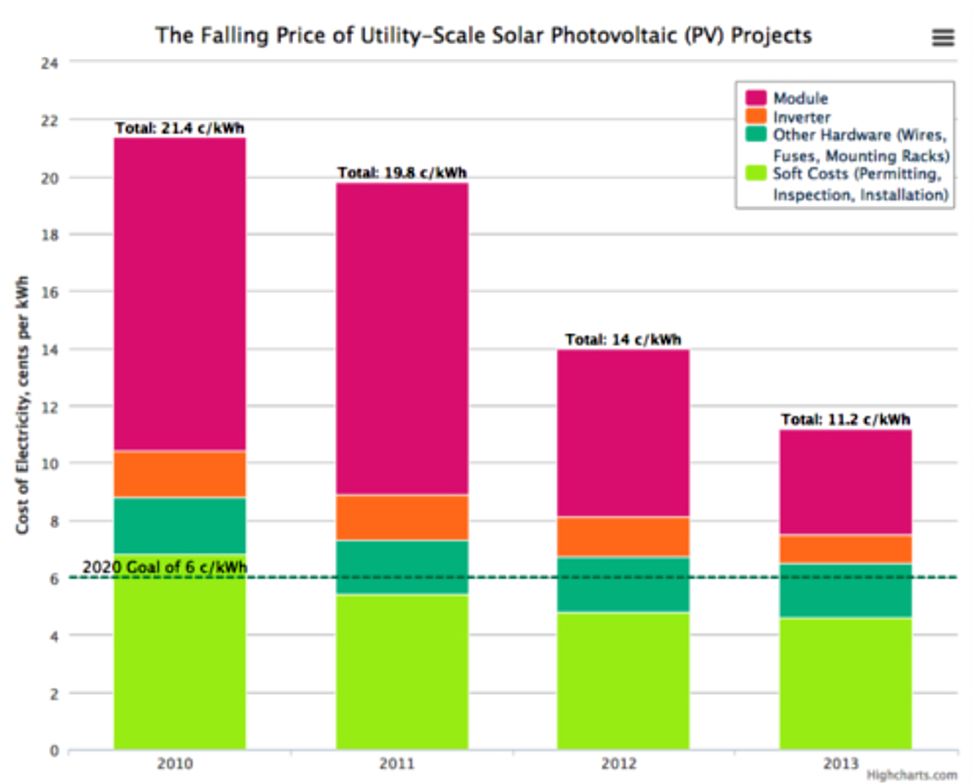 "In just the last few years, the U.S. has seen remarkable increases in clean and renewable energy—doubling the amount of energy that we produce from solar and wind and supporting a strong, competitive solar supply chain that employs American workers in every state," said Energy Secretary Ernest Moniz. "To continue this growth and position the U.S. as a global leader in clean energy innovation, the Energy Department is helping to advance new technologies that further reduce costs, improve performance and support new jobs and businesses across the country."
The DOE has also announced $25 million in new funding to further boost domestic solar manufacturing and the commercialization of PV technologies.
During President Barack Obama's first term, the country more than doubled the generation of renewable sources, with installed solar capacity growing from 1.2 gigawatts in 2008 to an estimated 13 today.
Visit EcoWatch's RENEWABLES page for more related news on this topic.

EcoWatch Daily Newsletter