This website uses cookies to ensure you get the best experience while browsing it. By clicking 'Got It' you're accepting these terms.
U.S. Senate Rejects Rand Paul's Attack on Clean Air
Nov. 10, 2011 02:03PM EST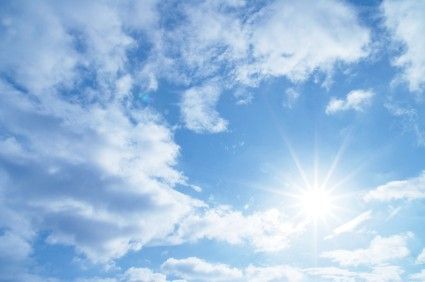 A bi-partisan majority in the U.S. Senate rejected Sen. Rand Paul's attack on the life-saving Cross State Air Pollution Rule Nov. 10 by a vote of 56 to 41. Attempting to use an obscure, Gingrich-era congressional tool known as the Congressional Review Act, Sen. Paul's effort would have left 240 million Americans in the eastern half of the country vulnerable to dangerous air pollution.
While the U.S. House has taken more than 165 anti-environmental votes in the 112th Congress alone, the more moderate U.S. Senate remains a hurdle for legislation that would undermine environmental and public health protections.
In response, Michael Brune, executive director of the Sierra Club issued the following statement:
"The Sierra Club applauds the U.S. Senate's sound, bi-partisan rejection of Sen. Paul's attack on this commonsense public health safeguard. The Cross State Air Pollution Rule will provide protections for millions of children and their families.
"If Sen. Paul had been successful, he would have permanently blocked a life-saving air pollution protection that protects downwind states from dangerous soot and smog pollution that blows in from upwind states. Blocking this protection would cost up to 34,000 premature deaths, 15,000 heart attacks and 400,000 asthma attacks every year.
"The Cross State Air Pollution Rule will prevent more than 1,400 premature, unnecessary deaths each year in Kentucky alone, so Sen. Paul will have to explain to his constituents why he is more interested in protecting corporate polluters than his own neighbors.
"We thank President Obama for his leadership and commitment to protecting Americans from life-threatening pollution, and also for administration's stated intent to veto this bill had it reached his desk. We join him in calling for Congress to start building a clean energy economy that puts Americans back to work and our country on the road to a healthier, more prosperous future."
For more information, click here.
EcoWatch Daily Newsletter
Environmental Investigation Agency
Last week, the Peruvian Palm Oil Producers' Association (JUNPALMA) promised to enter into an agreement for sustainable and deforestation-free palm oil production. The promise was secured by the U.S. based National Wildlife Federation (NWF) in collaboration with the local government, growers and the independent conservation organization Sociedad Peruana de Ecodesarrollo.
Pixabay
Leaked documents show that Jair Bolsonaro's government intends to use the Brazilian president's hate speech to isolate minorities living in the Amazon region. The PowerPoint slides, which democraciaAbierta has seen, also reveal plans to implement predatory projects that could have a devastating environmental impact.
XL CATLIN SEAVIEW SURVEY / THE OCEAN AGENCY
Hope may be on the horizon for the world's depleted coral reefs thanks to scientists who successfully reproduced endangered corals in a laboratory setting for the first time, according to Reuters.
Last week we received positive news on the border wall's imminent construction in an Arizona wildlife refuge. The Trump administration delayed construction of the wall through about 60 miles of federal wildlife preserves.
PhotoAlto / Frederic Cirou / Getty Images
Drinking water treated with fluoride during pregnancy may lead to lower IQs in children, a controversial new study has found.
National Institude of Allergy and Infectious Disease
A Greenpeace rally calls for a presidential campaign climate debate on June 12 in Washington, DC. Sarah Silbiger / Getty Images