This website uses cookies to ensure you get the best experience while browsing it. By clicking 'Got It' you're accepting these terms.


The best of EcoWatch, right in your inbox. Sign up for our email newsletter!
U.S. Schools Go Solar
Sep. 18, 2014 11:14AM EST
Business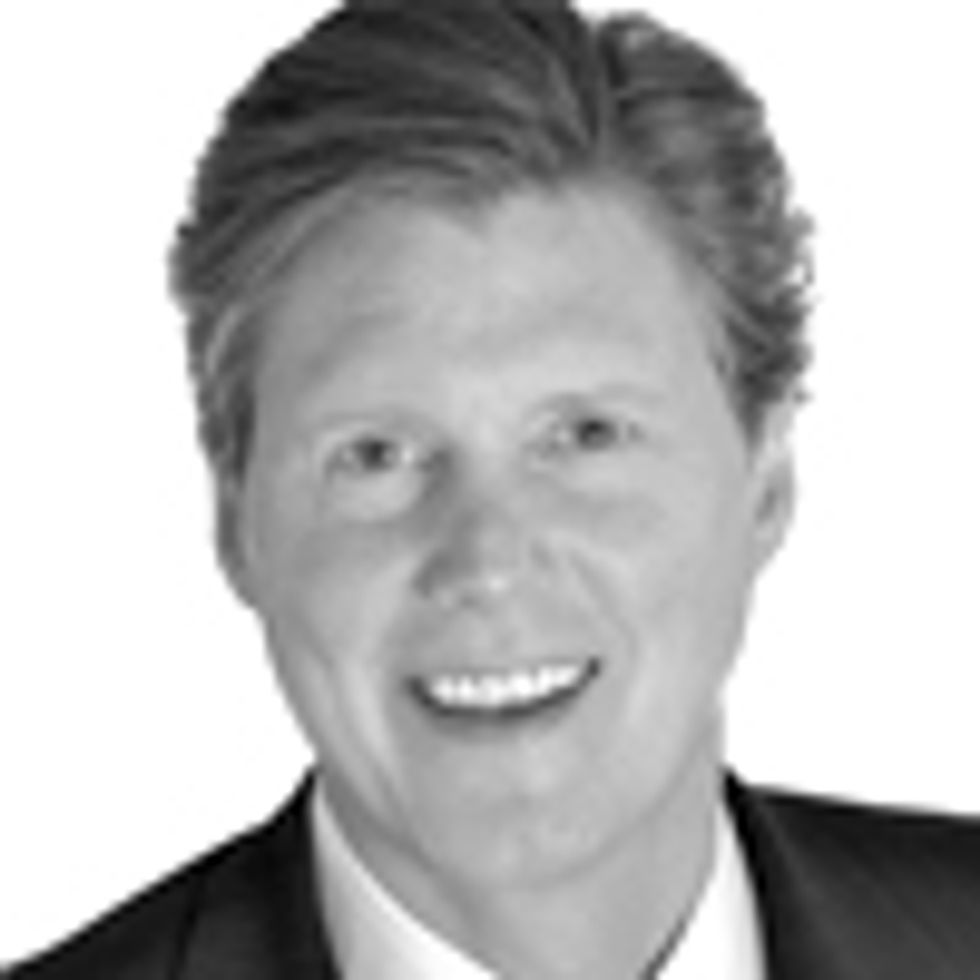 The report card is in, and thousands of U.S. schools are bringing home straight A's for going solar.
In a comprehensive, first-of-its-kind study released today, America's K-12 schools have shown explosive growth in their use of solar energy over the last decade, soaring from 303 kilowatts (kW) of installed capacity to 457,000 kW, while reducing carbon emissions by 442,799 metric tons annually—the equivalent of saving 50 million gallons of gasoline a year or taking nearly 100,000 cars off U.S. highways.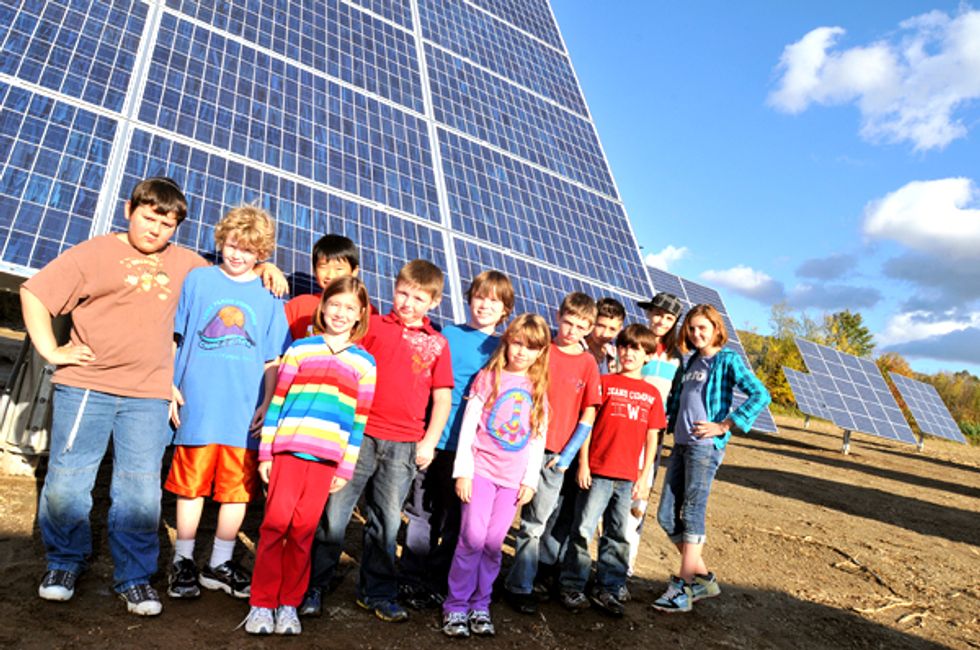 Brighter Future: A Study on Solar in U.S. Schools was prepared by The Solar Foundation (TSF)—with data and analysis support from the Solar Energy Industries Association (SEIA)—and funded through a grant provided by the U.S. Department of Energy's SunShot program.
The Solar Foundation's report is the first nationwide assessment of how solar energy helps to power schools in communities across America. Most importantly, the report shows that thousands of schools are already cutting their utility bills by choosing solar, using the savings to pay for teacher salaries and textbooks.  What's more, the report estimates that more than 70,000 additional schools would benefit by doing the same.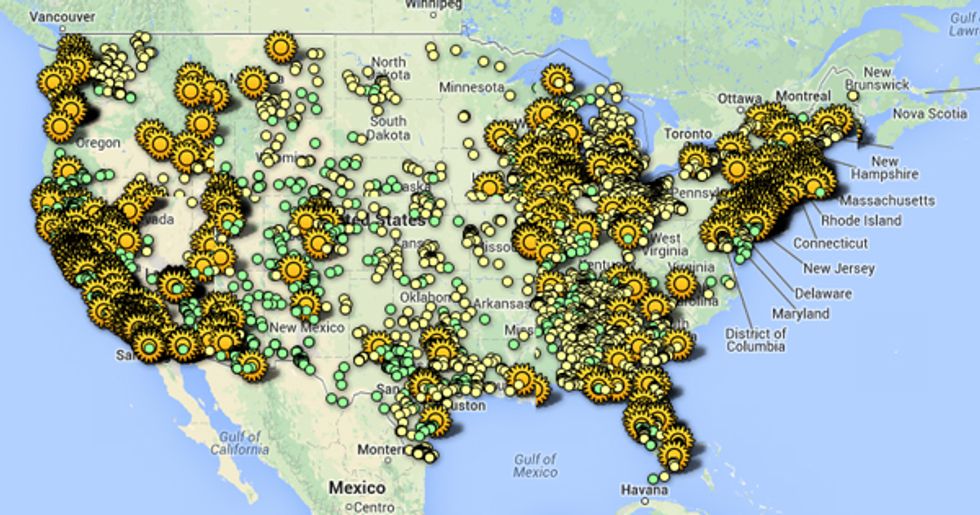 Here are the report's key findings:
There are 3,752 K-12 schools in the U.S. with solar installations, meaning nearly 2.7 million students attend schools with solar energy systems.

The 3,727 PV systems have a combined capacity of 490 megawatts (MW), and generate roughly 642,000 megawatt-hours (MWh) of electricity each year, which represents a combined $77.8 million per year in utility bills—an average of almost $21,000 per year per school.

Despite this promising progress, solar potential remains largely untapped. Of the 125,000 schools in the country, between 40,000 and 72,000 can "go solar" cost-effectively.
And if you think that's good news, then get a load of this: An analysis performed for this report found that 450 individual school districts could each save more than $1,000,000 over 30 years by installing a solar PV system. That's right—a million bucks!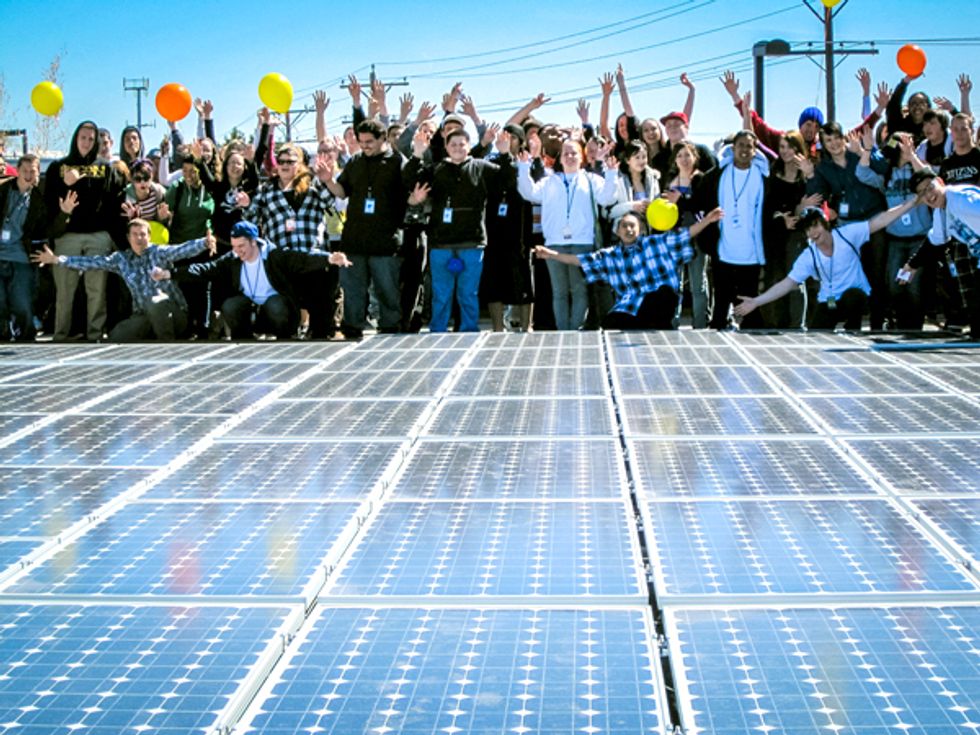 In a time of tight budgets and rising costs, solar can be the difference between hiring new teachers—or laying them off. Just as importantly, solar is also helping to fight pollution, providing hope for our children, as well as for future generations of children.
The new report also found:
More than 3,000 of the 3,752 systems were installed in the last six years. Between 2008 and 2012, solar installations on U.S. schools experienced a compound annual growth rate of 110 percent.
Nearly half of the systems currently installed are larger than 50 kilowatts (kW) and 55 schools have systems that are 1 megawatt (MW) or larger. About a quarter of the PV systems at schools are smaller than 5 kW.

As schools system sizes increase, so too does the incidence of third-party ownership.

Excluding small demonstration systems, the median system size of K-12 school PV systems was found to be 89 kW (approximately equal to 18 average residential solar PV systems).
As is the case with the solar industry at large, the report found that more schools are going solar as installation costs decrease.   According to the SEIA/GTM Research U.S. Solar Market Insight report, by the second quarter of this year, national blended average system prices had dropped 53 percent since 2010.
So anyway you look at it—from economics to innovation to the environment—more and more U.S. schools deserve high marks for their commitment to America's future.
YOU MIGHT ALSO LIKE
Investing in a Clean Energy Economy Today for a Healthier Tomorrow
Top 10 States Leading the U.S. in Solar Energy Growth
EcoWatch Daily Newsletter
Pexels
Up to 20% of people may have a food addiction or exhibit addictive-like eating behavior.
Spiced hot chocolate. Lilechka75 / iStock / Getty Images
Food is the cornerstone of the holiday season. It brings friends and family together to share memories, cultural traditions, and great flavors.
Solar panels at the Renewable Hydrogen Fueling and Production Station on Joint Base Pearl Harbor-Hickam. U.S. Navy / Mass Communication Specialist 2nd Class Daniel Barker / Released
By Tara Lohan
Three years into the Trump administration, its anti-climate and anti-science agenda is well established. Despite dire warnings from the world's leading scientists about the threats from rising greenhouse gas emissions, the administration has stubbornly continued to deny climate change, obstructed and undermined efforts to curb it, and moved again and again to roll back existing regulations that help reduce emissions.
Pexels
Rye bread tends to have a darker color and stronger, earthier taste than regular white and wheat bread, which is one reason why many people enjoy it.
Elva Etienne / Moment / Getty Images
By Ketura Persellin
Gift-giving is filled with minefields, but the Environmental Working Group's (EWG) got your back, so you don't need to worry about inadvertently giving family members presents laden with toxic chemicals. With that in mind, here are our suggestions for gifts to give your family this season.