U.S. Government Prioritizes EVs in $50 Million Auto Industry Investment
Jan. 27, 2014 12:13PM EST
Business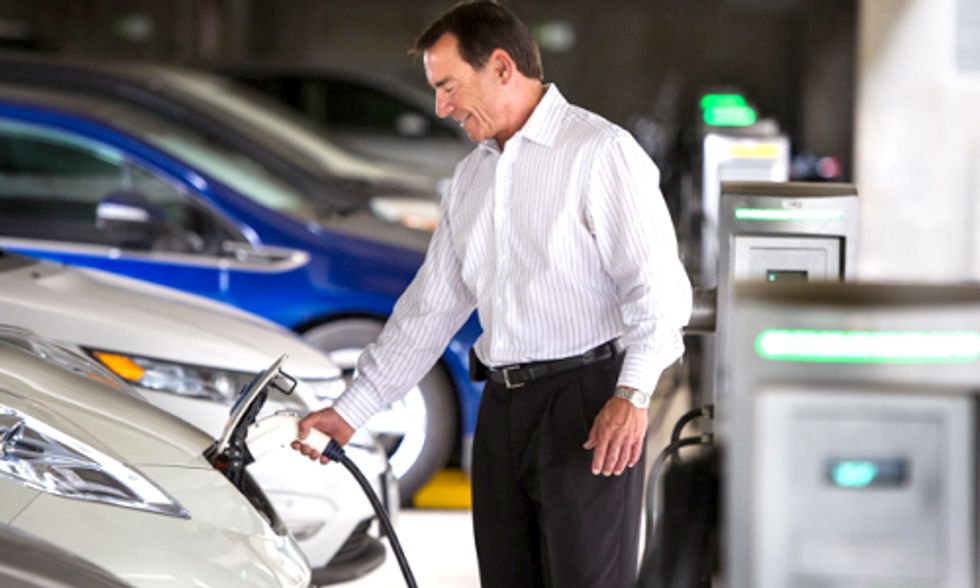 The U.S. government applauds the efficiency and technological achievements of the auto industry so much that it has decided to invest millions in it.
U.S. Energy Secretary Ernest Moniz announced nearly $50 million to aid the research and development of new vehicle technologies, especially ones that provide more transportation options while protecting the environment.
The announcement didn't provide a breakdown of the funding, but electric vehicles (EV) were the first sector of the auto industry mentioned by the U.S. Department of Energy's (DOE). Part of the new funding supports the  EV Everywhere Grand Challenge, an initiative the DOE launched in 2012 to make EVs cheaper and more convenient to drive than than their gas-consuming counterparts over the next decade.
"Today, the American auto industry is on the rise, experiencing the best period of growth in more than a decade," Moniz said. "The new research and development funding announced today will help support our domestic automakers' continued growth and make sure that the next generation of advanced technology vehicles are built right here in America."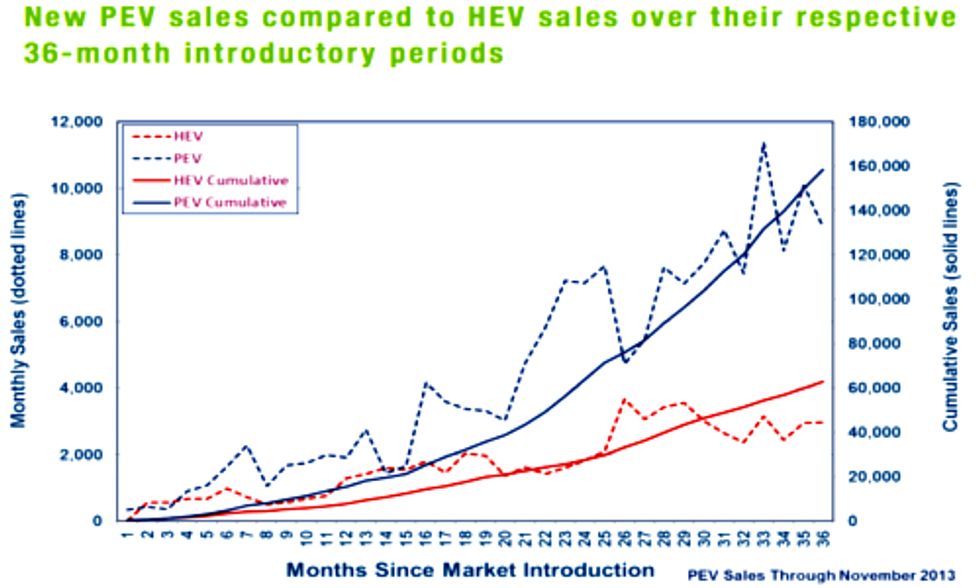 According to the DOE, U.S. automakers, universities and national laboratories have collectively cut the manufacturing cost of advanced electric vehicle batteries by 50 percent over the last four years. The government believes the industry can build on that success with more funding. The main areas of focus to make cars more efficient and durable include lightweight materials, cost-effective batteries and electronics, advanced heating, ventilation and air conditioning systems and better fuels and lubricants.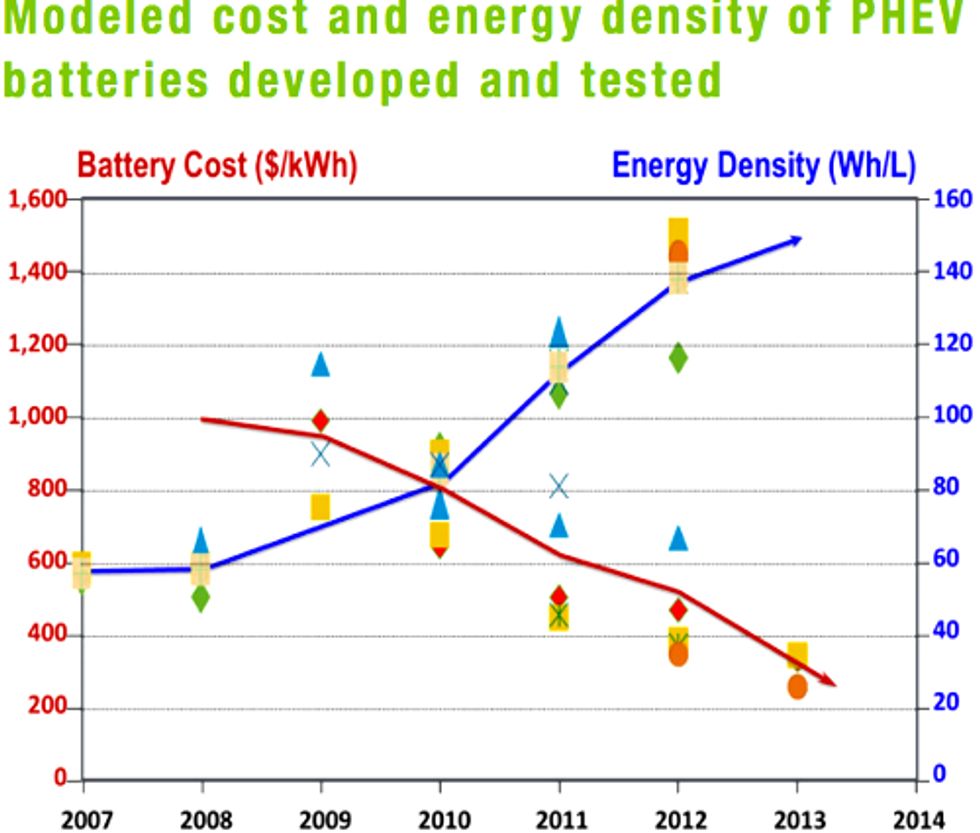 EV sales in the U.S. jumped by 84 percent from 2012 to 2013, according to theElectric Drive Transportation Association. That increase represented 96,702 plug-in vehicle sales. Navigant Research estimates that annual EV sales in the U.S. will exceed 416,000 by 2022.
The DOE also released a progress report on the EV Everywhere program. Industry highlights in the report include:
After nearly 100,000 plug-in electric vehicles sold last year, the market is on track to exceed 200,000 sales milestone by spring 2014. That's nearly two years before hybrid electric vehicles reached this milestone since their introduction a decade ago.
The Kelley Blue Book "5-Year Cost to Own Awards" ranked the 2013 Chevrolet Volt as No. 6 on its list of vehicles that have the lowest total cost of ownership for five years after the purchase of a new car. Only compact and subcompact cars cost less over this same period.
The DOE is working to expand access to workplace charging stations through the Workplace Charging Challenge. In the first year of the challenge, more than 50 employers —including Facebook, Coca-Cola and Dell—have pledged to provide EV charging access to their workforce at more than 150 worksites.
Visit EcoWatch's TRANSPORTATION page for more related news on this topic.

EcoWatch Daily Newsletter