This website uses cookies to ensure you get the best experience while browsing it. By clicking 'Got It' you're accepting these terms.
U.S. Fish and Wildlife Service Strips Great Lakes Wolves of Protection
Dec. 22, 2011 09:00AM EST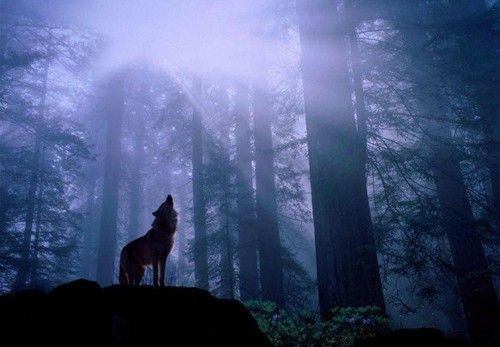 The U.S. Fish and Wildlife Service issued a rule Dec. 21 prematurely removing Endangered Species Act protections from gray wolves in the Great Lakes region. But the agency's rule retains protections for wolves in the Northeast, an important development for any current or future wolves in that region. That change came after the Center for Biological Diversity and others urged the agency to reconsider its scientifically controversial decision to remove wolf protections from 29 eastern states.
"Wolf recovery in the Midwest has been a tremendous success, but the job is far from complete," said Collette Adkins Giese, a staff attorney at the center. "The three Great Lakes states with wolves all plan to kill more wolves and to reduce populations through hunts and other means. Wolves remain threatened by human intolerance and persecution. More should be done to help people live with wolves and increase tolerance before protections are removed."
For now, any wolves in the Northeast will remain protected under the Endangered Species Act, which reflects a substantive change from the service's proposed rule released in May. But the service has not yet made a final decision on whether to maintain protections for wolves in the Northeast. The center has urged the agency to kick-start moribund wolf-recovery efforts in the region, where scientists have identified suitable wolf habitat.
"We are so relieved that wolves in the Northeast will retain their protections," said Adkins Giese. "The service now needs to develop a recovery plan so that wolves can once again thrive in the Northeast, feeding on abundant deer herds and restoring natural balance to the region."
The rule removes protection from wolves in the Great Lakes region, even though they remain threatened by disease and human persecution. The rule turns management of wolves over to state agencies that plan to drastically reduce wolf populations—Minnesota's plan resurrects a version of the old bounty system by paying state-certified predator controllers $150 for each wolf killed. The Wisconsin plan seeks to reduce the state population by half to reach a target of 350 wolves. State agencies are expected to move quickly to open wolf hunting seasons across the Great Lakes region.
"Wolves have been an integral part of North American landscapes for millions of years and are cherished, iconic animals that deserve a certain future in this country," said Adkins Giese. "The service should use its legal authority to chart a new course that focuses on national wolf recovery."
Background
Like two previous rules struck down by court orders, the Dec. 21 rule defines and delists a "Western Great Lakes distinct population" of gray wolves in Minnesota, Wisconsin and Michigan, as well as portions of North Dakota, South Dakota, Iowa, Illinois, Indiana and Ohio.
The center has called for a national plan that will provide a roadmap for recovering wolves in suitable habitat across the U.S., including places within the Pacific Northwest and California, the deserts and canyons of the Colorado Plateau and Colorado's Rocky Mountains, and the Northeast.
For more information, click here.
EcoWatch Daily Newsletter
Tuna auctions are a tourist spectacle in Tokyo. Outside the city's most famous fish market, long queues of visitors hoping for a glimpse of the action begin to form at 5 a.m. The attraction is so popular that last October the Tsukiji fish market, in operation since 1935, moved out from the city center to the district of Toyosu to cope with the crowds.

gmnicholas / E+ / Getty Images
Kristan Porter grew up in a fishing family in the fishing community of Cutler, Maine, where he says all roads lead to one career path: fishing. (Porter's father was the family's lone exception. He suffered from terrible seasickness, and so became a carpenter.) The 49-year-old, who has been working on boats since he was a kid and fishing on his own since 1991, says that the recent warming of Maine's cool coastal waters has yielded unprecedented lobster landings.
Aerial view of lava flows from the eruption of volcano Kilauea on Hawaii, May 2018. Frizi / iStock / Getty Images
Hawaii's Kilauea volcano could be gearing up for an eruption after a pond of water was discovered inside its summit crater for the first time in recorded history, according to the AP.
The Eqip Sermia Glacier is seen behind a moraine left exposed by the glacier's retreat during unseasonably warm weather on Aug. 1 at Eqip Sermia, Greenland. Sean Gallup / Getty Images
hadynyah / E+ / Getty Images
By Johnny Wood
The Ganges is a lifeline for the people of India, spiritually and economically. On its journey from the Himalayas to the Bay of Bengal, it supports fishermen, farmers and an abundance of wildlife.
The river and its tributaries touch the lives of roughly 500 million people. But having flowed for millennia, today it is reaching its capacity for human and industrial waste, while simultaneously being drained for agriculture and municipal use.
Here are some of the challenges the river faces.
By Jake Johnson
As a growing number of states move to pass laws that would criminalize pipeline protests and hit demonstrators with years in prison, an audio recording obtained by The Intercept showed a representative of a powerful oil and gas lobbying group bragging about the industry's success in crafting anti-protest legislation behind closed doors.
Reposted with permission from our media associate Common Dreams.

DESIREE MARTIN / AFP / Getty Images
Wildfires raging on Gran Canaria, the second most populous of Spain's Canary Islands, have forced around 9,000 people to evacuate.