This website uses cookies to ensure you get the best experience while browsing it. By clicking 'Got It' you're accepting these terms.
U.S. District Court to Hear Arguments for Preliminary Injunction to Halt Yellowstone Bison Slaughter
Feb. 02, 2016 11:34AM EST
Journalist Chris Ketcham and media coordinator with Buffalo Field Campaign Stephany Seay will have their first day in court Friday when the U.S. District Court in Casper, Wyoming, hears arguments for a preliminary injunction to halt the planned Yellowstone National Park bison cull. The capture and kill operation is scheduled to start Feb. 15.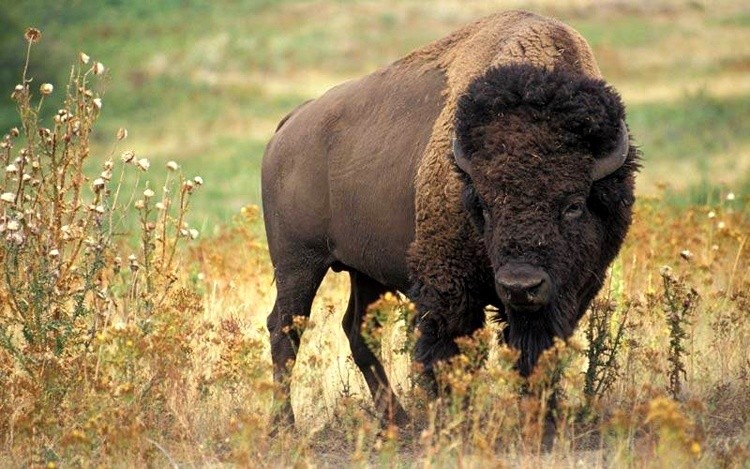 Ketcham and Seay are seeking access to the controversial bison trapping operations that lead to the slaughter of hundreds of bison. During the capture and kill operation, the park service closes parts of the park to public access. The lawsuit, filed last week, argues that the First Amendment guarantees citizens and journalists reasonable, non-disruptive access to the publicly funded national park. The court will decide their First Amendment claims separately.
"This court order is necessary to protect Stephany's and Chris's constitutional rights while the case is pending or until full and reasonable access to observe the cull can be granted," Animal Legal Defense Fund attorney Stefanie Wilson said. "Given accounts of brutality during past culls, it is the public's right to know what is happening to the cherished Yellowstone bison."
YOU MIGHT ALSO LIKE
Lumber Liquidators Sentenced to $13.2 Million for Smuggling Illegal Wood Into the U.S.
Judge Says Lawsuit Can Move Forward for Lucky the Elephant Who Was Captured From the Wild 53 Years Ago
Palm Oil Industry Is Destroying Habitat of Critically Endangered Animals: Find Out How You Can Help
Leonardo DiCaprio and Nicole Kidman to Attend Torching of Largest Ever Ivory Stockpile to Help Put an End to Poaching
Plus, learn if there's one that's best for your health.
Catherine Falls Commercial / Moment / Getty Images
An invasive Amynthas worm, also known as a crazy snake worm, Asian jumping worm and Alabama jumper Tom Potterfield / Flickr
By Jason Bittel
My wife and I built a house two years ago on a few acres of woodland outside of Pittsburgh. The backyard is full of maples, poplars, briars and common spicebush. Two-lined salamanders and grumpy-looking crayfish wade among the rocks in the small stream that runs down the edge of the property. Deer, raccoon and opossum tracks appear regularly in the snow and mud. Sometimes, my trail-cam even catches a pair of gray foxes as they slink through the night.
AleksandarNakic / Getty Images
By Kate Murphy
No matter the time of year, there's always a point in each season when my skin decides to cause me issues. While these skin issues can vary, I find the most common issues to be dryness, acne and redness.

David Woodfall / The Image Bank / Getty Images
By Sam Nickerson
The U.S. Environmental Protection Agency (EPA) in April 2018 proposed relaxing standards related to how it assesses the effects of exposure to low levels of toxic chemicals on public health.
Now, correspondence obtained by the LA Times revealed just how deeply involved industry lobbyists and a controversial, industry-funded toxicologist were in drafting the federal agency's proposal to scrap its current, protective approach to regulating toxin exposure.
Steve Irwin poses with a three foot long alligator at the San Francisco Zoo on June 26, 2002. Justin Sullivan / Getty Images
February 22 is the birthday of conservationist and beloved TV personality "Crocodile Hunter" Steve Irwin, who would have been 57 years old today.
Irwin's life was tragically cut short when the barb from a stingray went through his chest while he was filming in 2006, but his legacy of loving and protecting wildlife lives on, most recently in a Google Doodle today honoring his birthday.