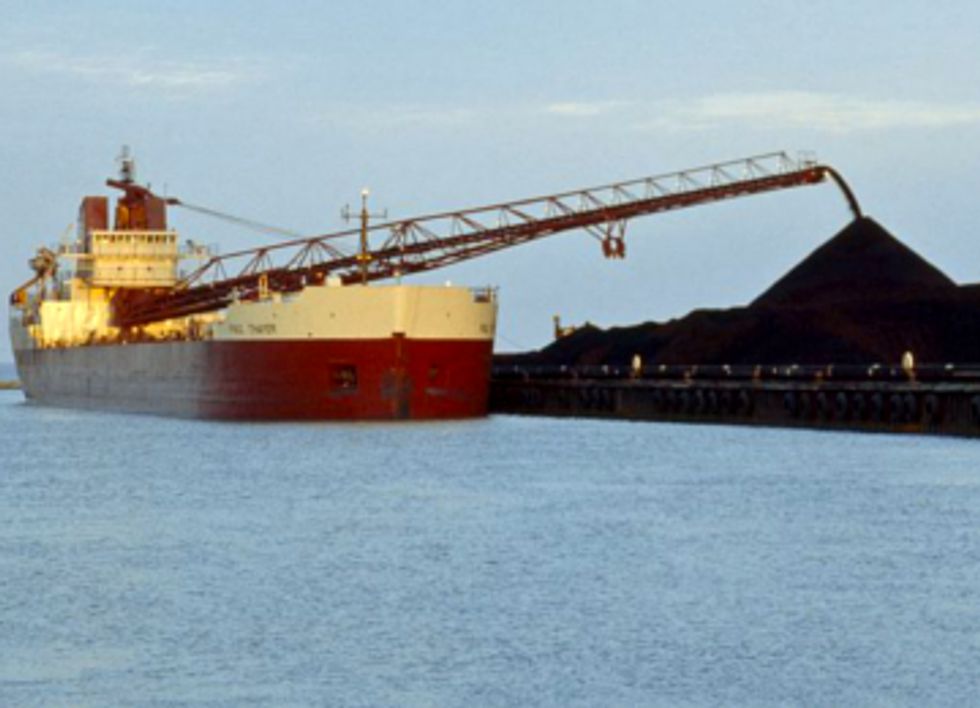 Coal exports from the U.S. in March 2013 totaled 13.6 million short tons, nearly 0.9 million short tons above the previous monthly export peak in June 2012. The U.S. Energy Information Agency (EIA) is projecting a third straight year of more than 100 million short tons of coal exports in 2013, following annual exports in 2011 of 107.3 million short tons and record annual exports in 2012 of 125.7 million short tons.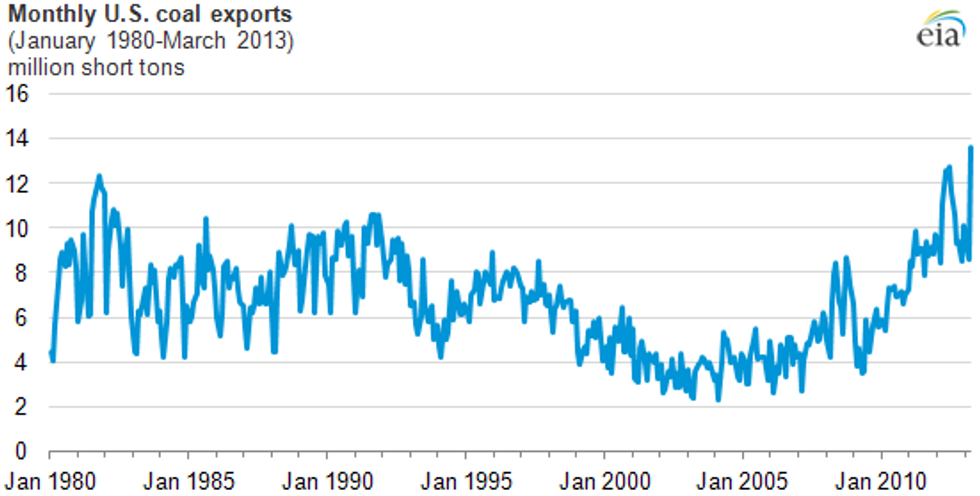 Increased Asian demand for coal contributed to the record level of coal exports from the U.S. in March. Of the record export tonnage, 6.3 million short tons were steam coal and 7.4 million short tons were metallurgical coal, according to EIA.
Five customs districts accounted for 90 percent of the coal exported from the U.S. during March: Norfolk, VA; New Orleans, LA; Baltimore, MD; Mobile, AL; and Houston-Galveston, TX. Each of these customs districts is located on the Atlantic Ocean or Gulf of Mexico, and each has access to world-class coal loading infrastructure. The top five destinations of exported coal during March were China, Netherlands (a large transshipment point), United Kingdom, South Korea and Brazil.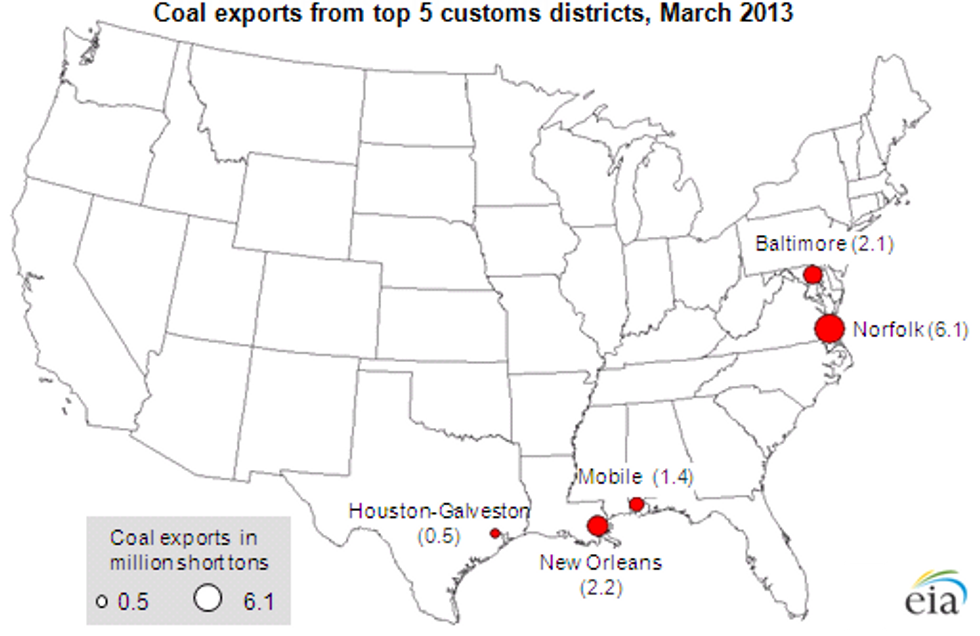 Coal exports come with a host of problems; from extracting and shipping to export and delivery. The effects of coal pollution are wide-reaching and long-lasting. A new report, Silent Killers from Greenpeace estimates that toxic emissions from coal plants—including mercury, lead, arsenic, cadmium, and sulphate and nitrate particles—caused 22,000 premature deaths in the European Union (EU) in 2010. The toxic pollutants that fill the air find their way deep into people's lung tissue and bloodstream and cause strokes, heart attacks, lung cancer and other diseases.
One of the biggest sources of those deadly coal imports was the U.S., whose exports to the EU almost doubled. The U.S. accounted for 65 percent of Europe's increased coal consumption. Which means, according to Greenpeace modeling results, 65 percent of the 2,000 premature deaths in the EU were caused by U.S. coal exporters.
Visit EcoWatch's COAL and COAL EXPORTS pages for more related news on this topic.
——–
Click here to tell Congress to Expedite Renewable Energy.

EcoWatch Daily Newsletter
Related Articles from EcoWatch