Two Single Moms Join the Tiny Homes Revolution
Jul. 27, 2015 02:13PM EST
Business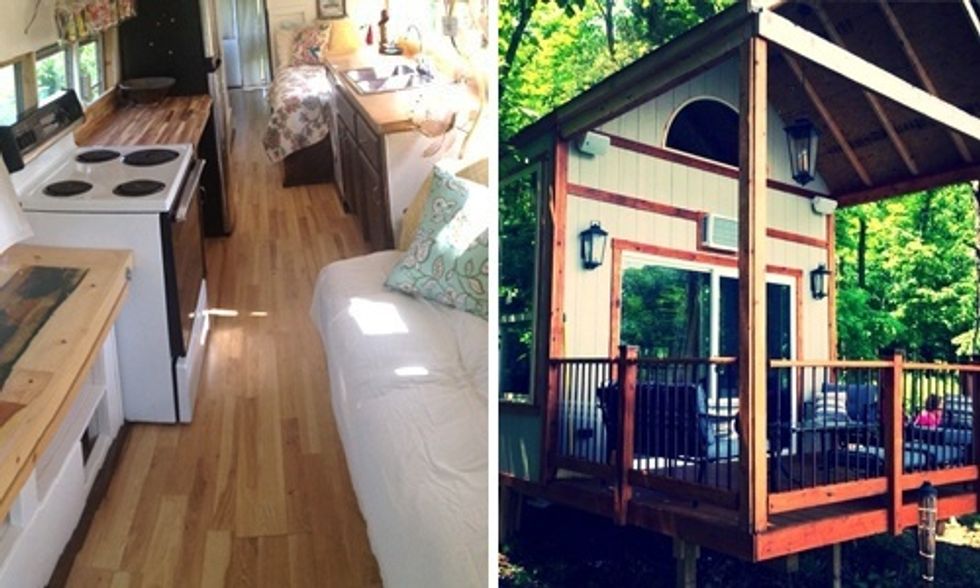 Tiny homes have become a very popular trend in recent years. They are popping up all over the world in places you'd never expect, and, in the process, revolutionizing micro-living. At EcoWatch, we have featured professional snowboarder Mike Basich's off-grid mountain retreat, two college students who built a tiny house for just $489 and even a tiny cabin community, in which a group of friends built a set of homes on a 10-acre riverfront property by the Llano River in Texas.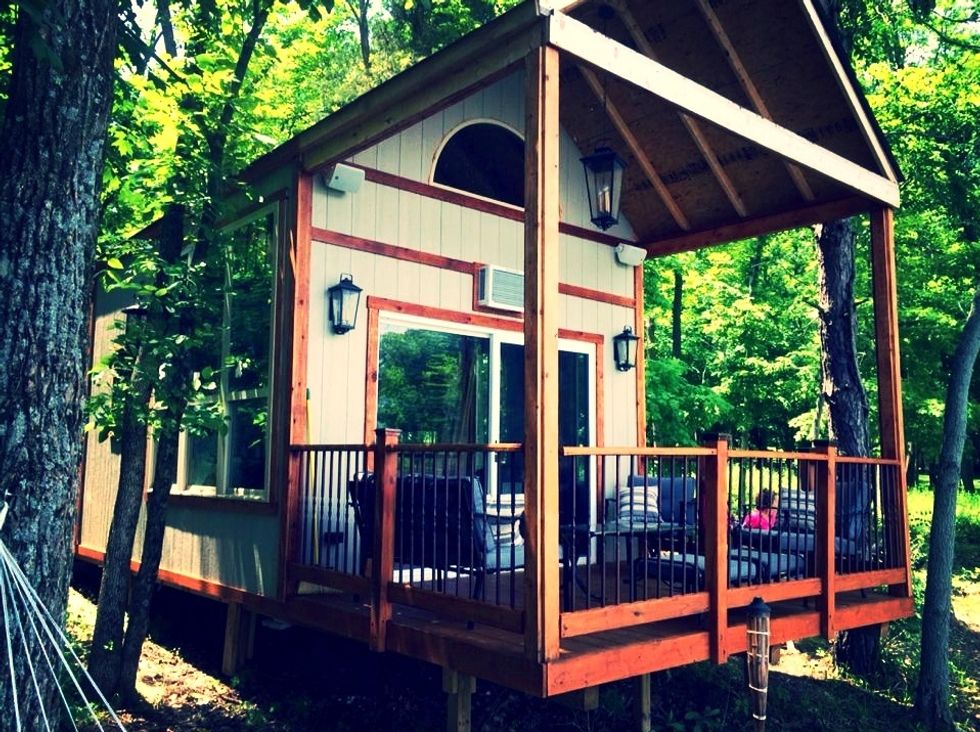 People all over the world are opting to downsize their living quarters for a simpler, more affordable and eco-friendly lifestyle. Often times, people are craving a fresh start and a tiny home seems like the logical first step. Take these two women: Kelley Lewis and Stephanie Adams. Let's start with Lewis. "Divorced and left on her own with three small children to care for, Kelley Lewis decided to turn her life around and literally re-build it with her bare hands," said Laura Ling, narrator of the Seeker Network's series Going Off Grid.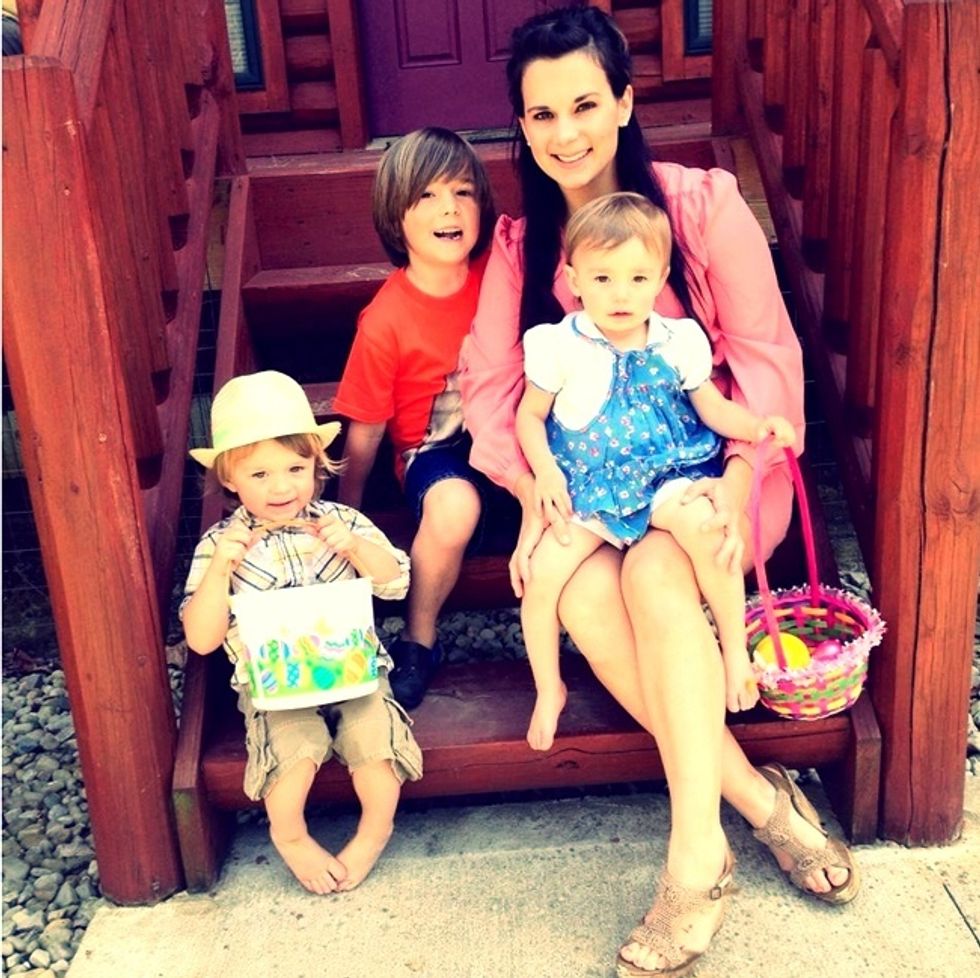 Lewis's marriage ended just a few weeks before her third child was born, according to The Columbus Dispatch. "Change was forced upon me," Lewis said. "When you hit a rock-bottom experience, you have a choice of staying down or building up."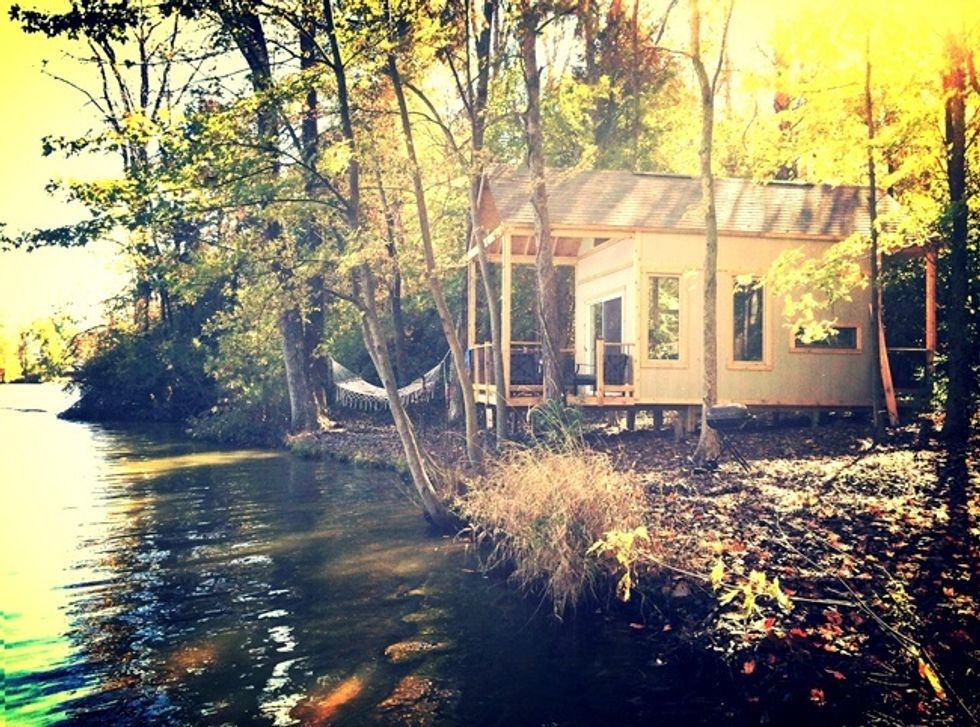 Lewis decided to buy a lot on the shore of a lake near South Vienna, Ohio and has spent the last two years building a 192-square-foot tiny home as a summer getaway for her and her kids. But it's about so much more than that for her. It was "part therapy, part emancipation and part bonding opportunity for Lewis and her three young children," The Columbus Dispatch said. "Doing this was a gift to myself," said Lewis. "It was a symbol of a new beginning."
Lewis, who has been documenting the experience on her blog Cabin Chick and on Facebook, plans to spend about $20,000 by the time the cabin is done.
Watch Lewis's amazing story here:
Then there's Stephanie Adams. She bought a school bus from an online auction for $2,125 and converted it into a mobile tiny home with the help of friends and her two daughters. She too documented her entire experience on her blog Tiny Home Bus Conversion. Many of the materials for her new home were found on Craigslist or donated from friends. There have been a few issues with water and electrical and adjusting to the new living space, but otherwise Adams is loving her new abode.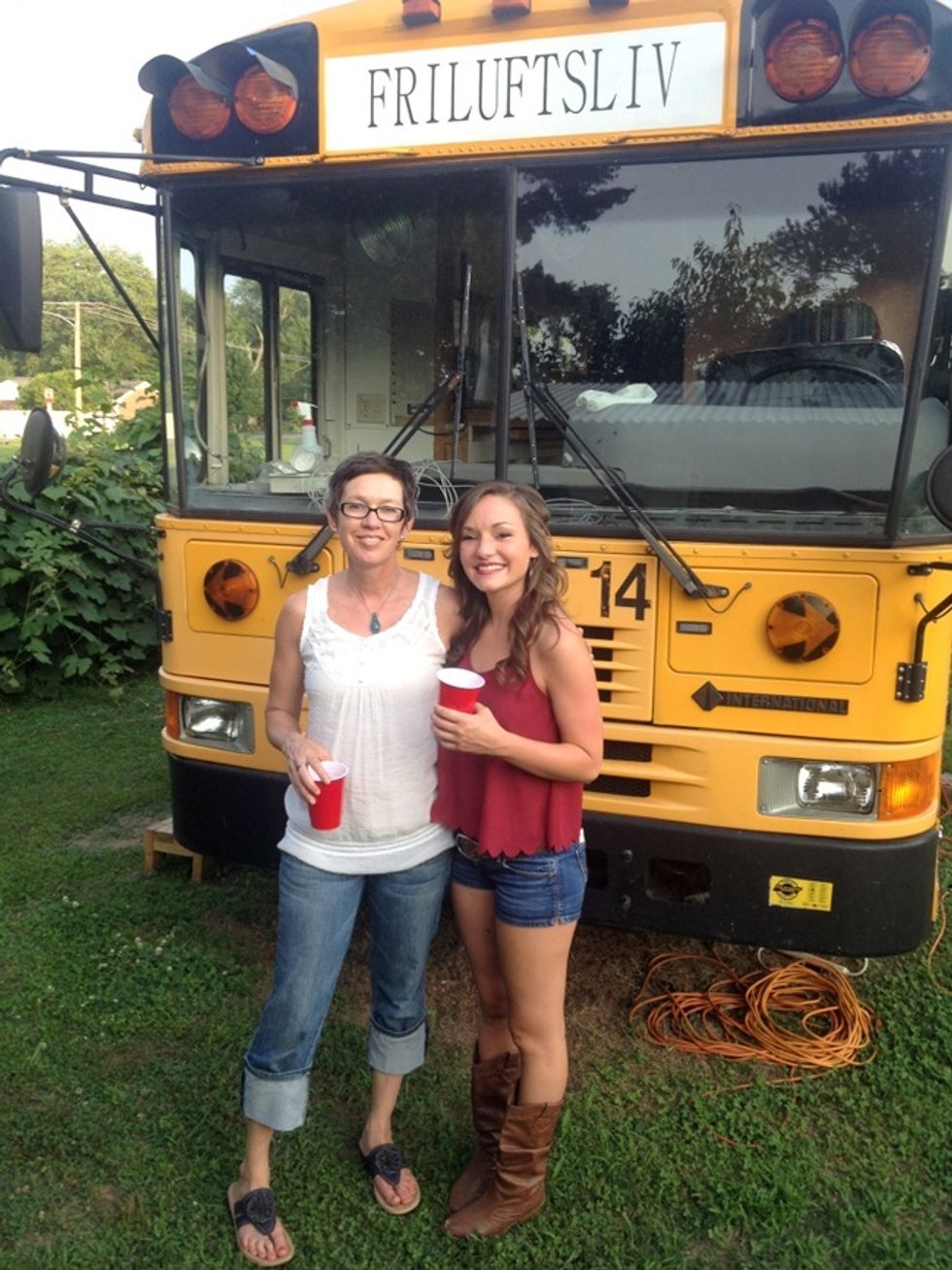 Adams writes in her blog:
So I cancelled my Netflix subscription because I didn't think we would have internet. It turns out my neighbor is willing to let us use theirs for half the bill. There was a two week period where we had no internet, and now I'm sort of used to it. I have already read a book and started another, enjoyed some stay-cationing in Asheville and other nearby towns, played catch with dogs, etc ... there's only so much one can do on the bus, and there is So. Much. More. going on in the rest of the world. My friend Theresa said that everything I got rid of in my life was going to open up space for new things. True statement.
From her blog, it looks like the whole conversion process was actually quite fun, and of course, a lot of work. She now lives in her converted bus with her daughter and two dogs and will continue to update her blog about tiny home bus living.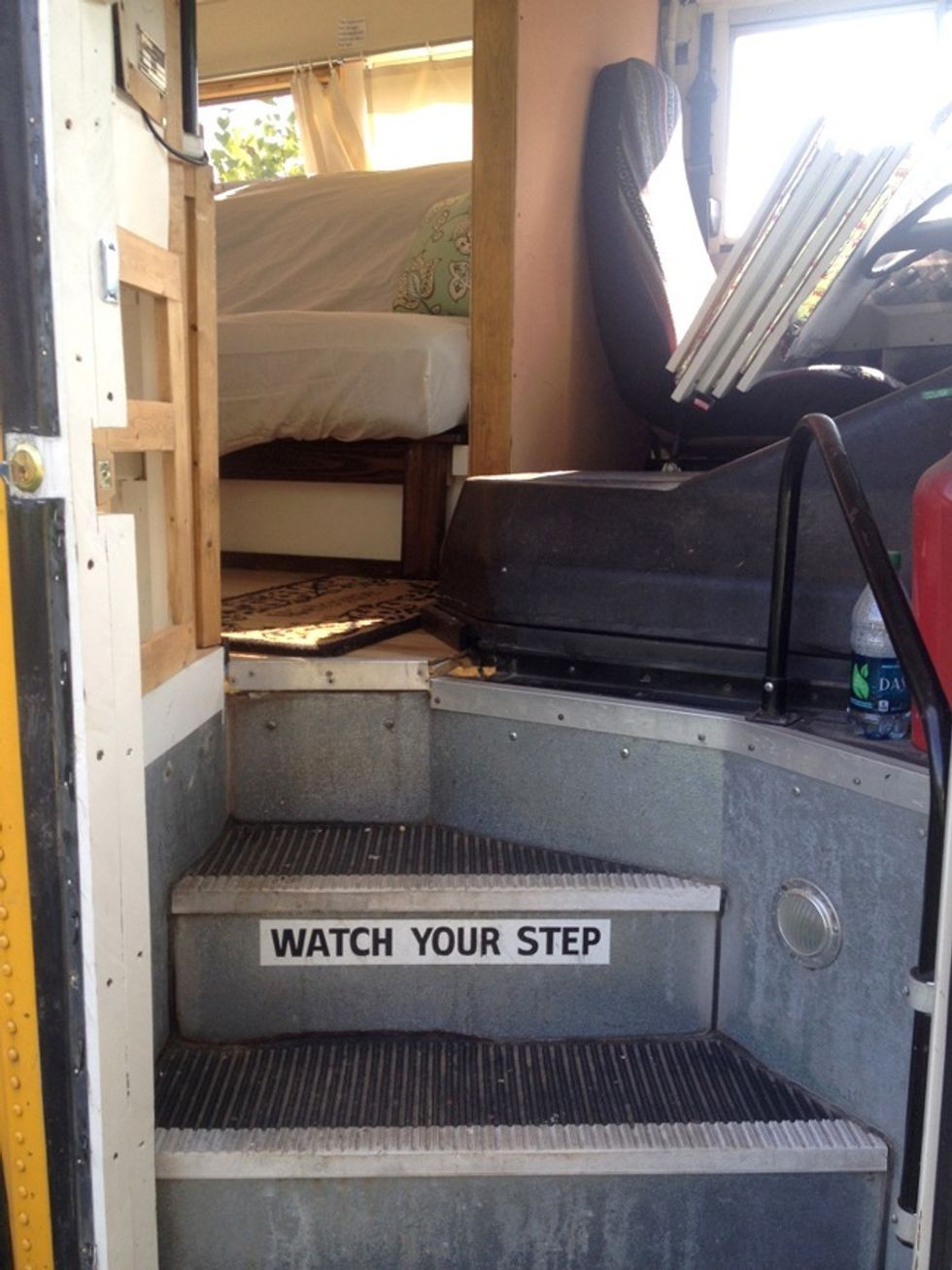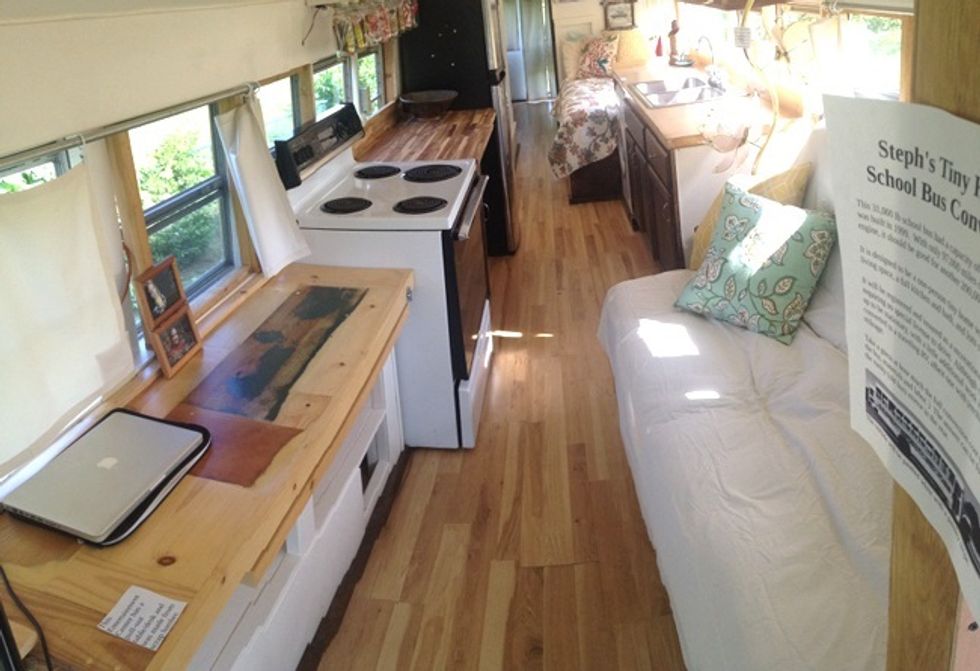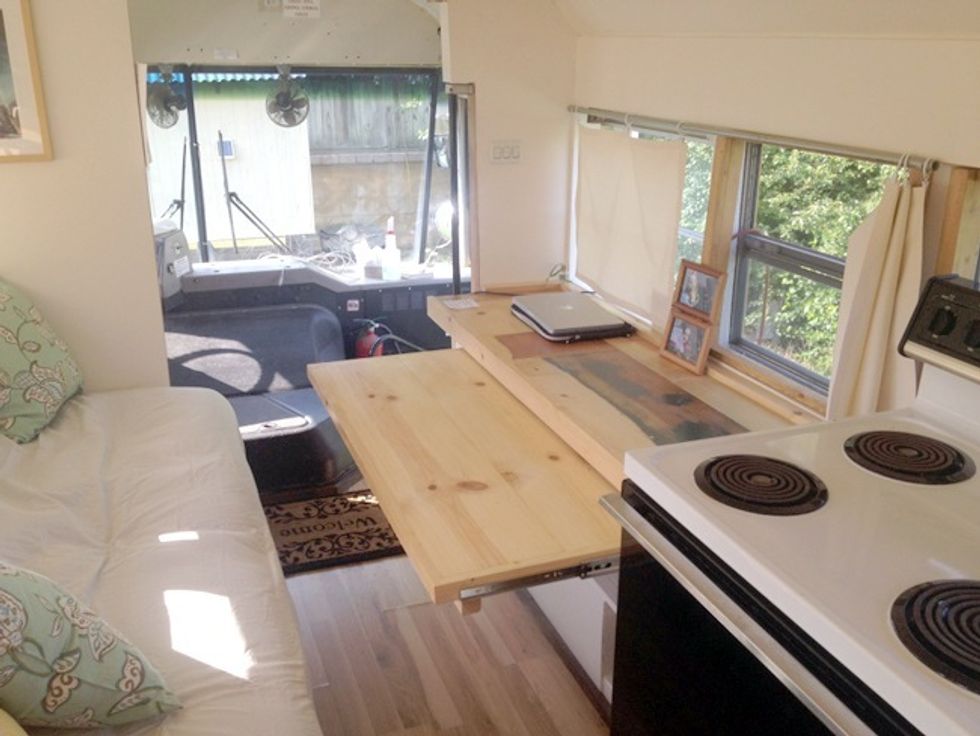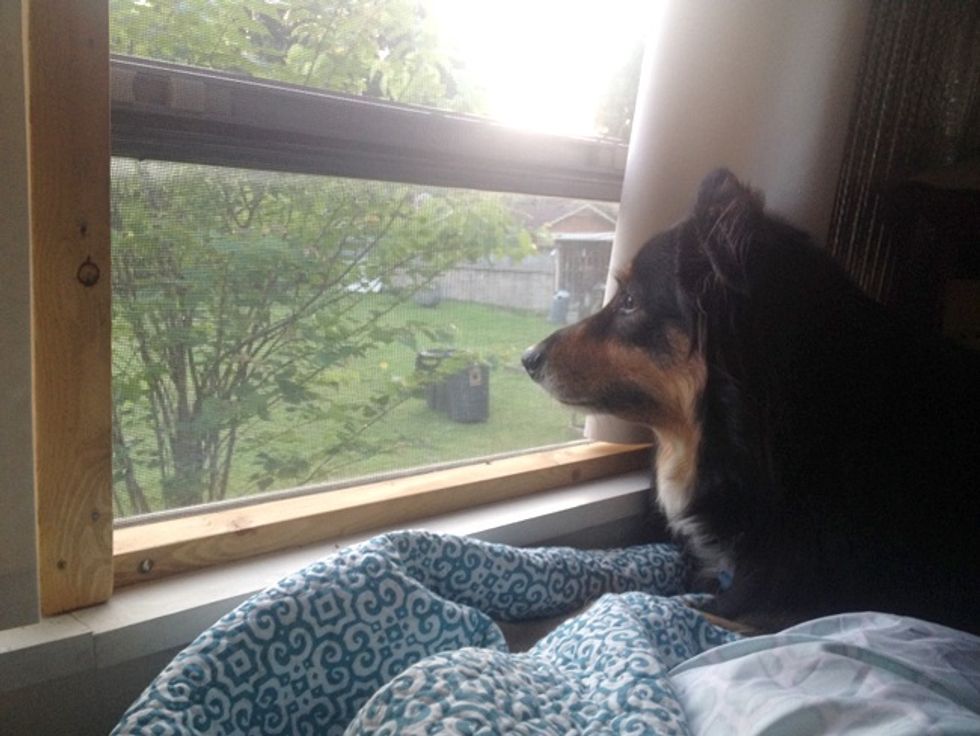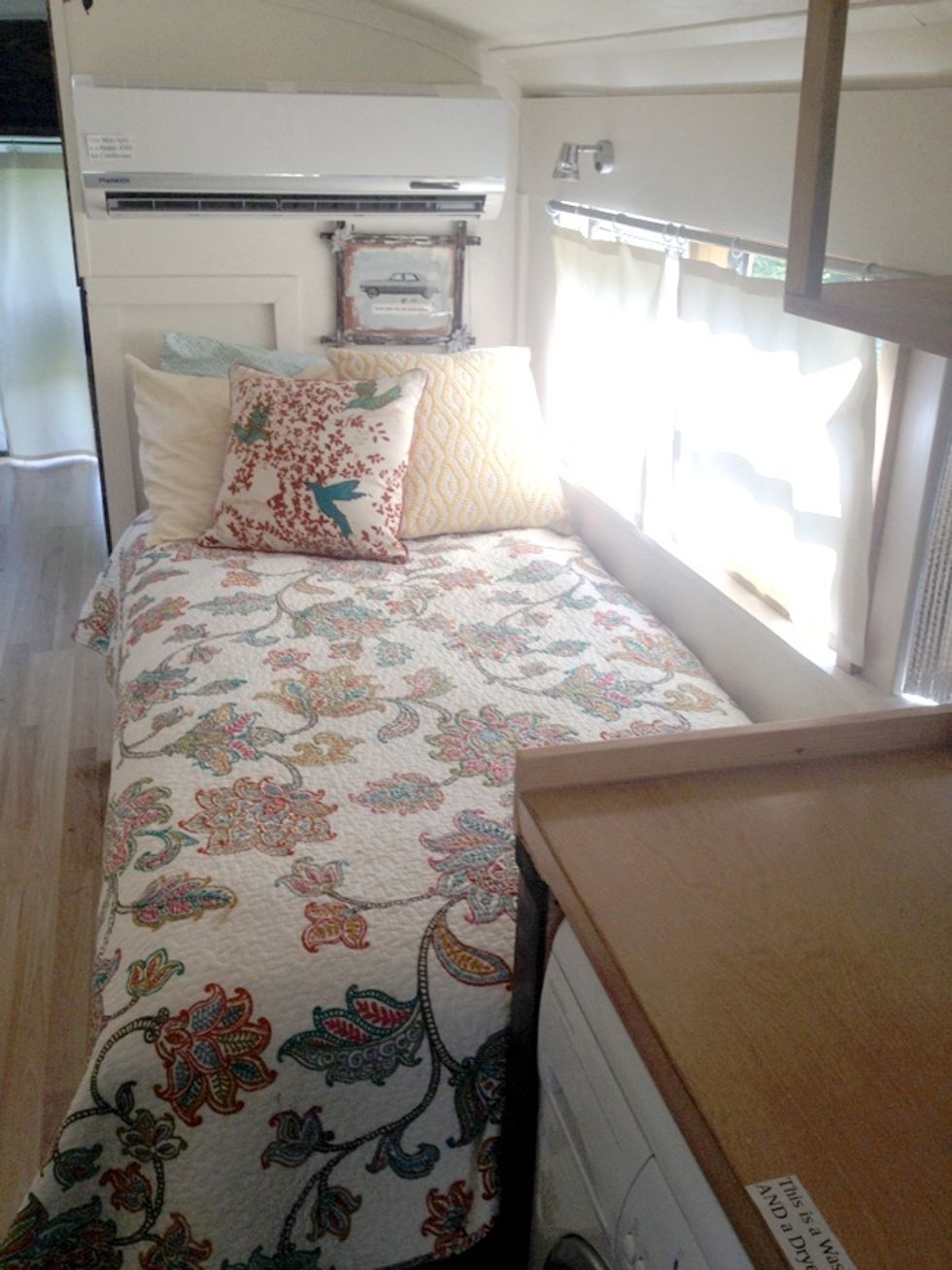 YOU MIGHT ALSO LIKE
10 Countries Taking the 'LEED' in Green Building
EcoWatch Daily Newsletter