This website uses cookies to ensure you get the best experience while browsing it. By clicking 'Got It' you're accepting these terms.
Trojan Horse Containing Anti-Conservation Measures Passes U.S. House
Apr. 18, 2012 10:00AM EST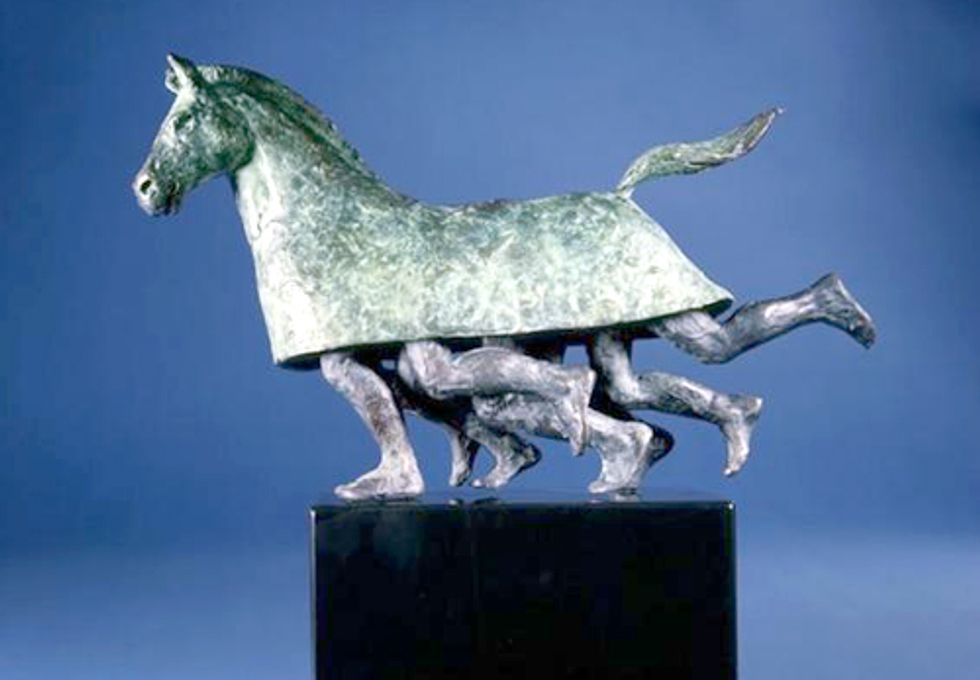 The Wilderness Society  strongly condemned the passage of  the "Sportsmen's Heritage Act" (H.R. 4089) in the U.S. House of Representatives on April 17.
This benign-sounding bill contains Trojan Horse language that undercuts the Wilderness Act of 1964 and the president's ability to use the Antiquities Act to designate national monuments. The bill also contained controversial anti-wilderness provisions that members attempted to remedy by offering amendments that were resoundingly beaten by ideological extremists.   
"The Sportsmen's Heritage Act is nothing more than a Trojan Horse masquerading as a pro-hunting, pro-fishing bill," said Dave Alberswerth, avid waterfowl hunter and senior policy advisor at The Wilderness Society. "It threatens many bedrock environmental and preservation protections, such as the Wilderness Act and the Antiquities Act."
The Wilderness Society opposes the following provisions:
A last-minute addition to the bill that eviscerates the president's authority to use the Antiquities Act: A provision added today prohibits the establishment of national monuments without approval by a state legislature and governor. 
Provision undercuts the Wilderness Act: Section 104(e) should be called the "Motorize Our Wilderness Areas Provision" because it could allow motorized access, road construction and logging and energy development in wilderness areas.
Provision provides an exemption from the National Environmental Policy Act (NEPA): Section 104(c)(1)(B) prohibits the use of NEPA in making hunting and fishing management decisions on our public lands and forests. 
Provision limits the Bureau of Land Management (BLM)'s ability to stop vandalism in national monuments: Section 203 of Title II prevents the BLM from protecting petroglyphs, cacti and other significant objects from shooting vandalism within the national monuments it manages.
While the stated purpose of the bill is to promote recreational hunting and fishing on our nation's public lands and national forests—a goal The Wilderness Society supports—it actually does nothing to address the most critical issues facing American sportsmen. This includes lack of funding and commitment from Congress for vital fish, wildlife and habitat conservation programs, and the need to better balance energy development with safeguards for wildlife habitats. 
"It is ironic that some members of Congress have chosen to attack the Antiquities Act today, given that the Obama administration has chosen to use this Act in the most open and transparent way in the history of this law," said Jeremy Garncarz, senior director of the Wilderness Support Center at The Wilderness Society. "The Antiquities Act has been used by 16 presidents, both Republicans and Democrats, since its enactment in 1906." 
The House passage of the Sportsmen's Heritage Act now opens the door for other harmful legislation to move in the House and Senate. The Wilderness Society and our 500,000 members will continue to fight legislation like the Sportsmen's Heritage Act that gives away and sells off the public lands and forests that are owned by all Americans.
As described in our report, Wilderness Under Siege, America's great outdoors are under attack from members of Congress who would rather squander our great outdoors than protect it for future generations.
For more information, click here.
EcoWatch Daily Newsletter
U.S. President Donald Trump listens as Anthony Fauci, Director of the National Institute of Allergy and Infectious Diseases speaks in the Rose Garden for the daily coronavirus briefing at the White House on March 29 in Washington, DC. Tasos Katopodis / Getty Images
By Jake Johnson
Just over a month after proclaiming that the number of coronavirus cases in the U.S. would soon "be down to close to zero," President Donald Trump said during a press briefing on the White House lawn Sunday that limiting U.S. deaths from the pandemic to between 100,000 and 200,000 people would mean his administration and the country as a whole did "a very good job."
Dicamba is having a devastating impact in Arkansas and neighboring states. A farmer in Mississippi County, Arkansas looks at rows of soybean plants affected by dicamba. The Washington Post / Getty Images
Documents unearthed in a lawsuit brought by a Missouri farmer who claimed that Monsanto and German chemical maker BASF's dicamba herbicide ruined his peach orchard revealed that the two companies knew their new agricultural seed and chemical system would likely damage many U.S. farms, according to documents seen by The Guardian.
Washington State Governor Jay Inslee and other leaders speak to the press on March 28, 2020 in Seattle. Karen Ducey / Getty Images
A bushfire burns outside the Perth Cricket Stadium in Perth, Australia on Dec. 13, 2019. PETER PARKS / AFP via Getty Images

By Albert Van Dijk, Luigi Renzullo, Marta Yebra and Shoshana Rapley
2019 was the year Australians confronted the fact that a healthy environment is more than just a pretty waterfall in a national park; a nice extra we can do without. We do not survive without air to breathe, water to drink, soil to grow food and weather we can cope with.
By Fino Menezes
Everyone adores dolphins. Intelligent, inquisitive and playful, these special creatures have captivated humans since the dawn of time. But dolphins didn't get to where they are by accident — they needed to develop some pretty amazing superpowers to cope with their environment.