Trevor Noah Calls Pope Francis a 'Young Bernie Sanders' in First Daily Show Opening
Sep. 29, 2015 10:48AM EST
Climate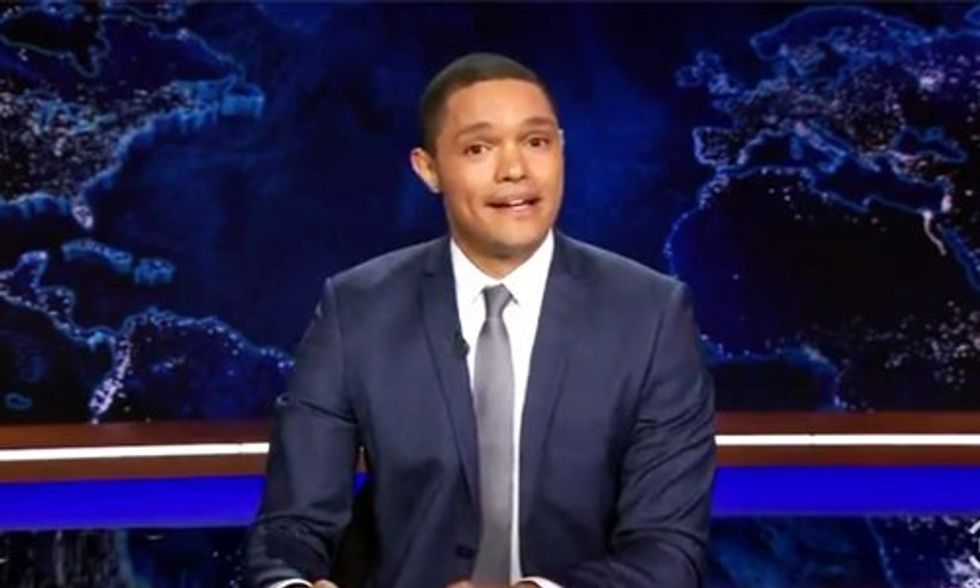 Well, it's certainly strange to see a new face behind the desk of the Daily Show but thus far Jon Stewart's replacement, Trevor Noah, seems fairly cool as the host of the newly-minted Daily Show.
"Jon Stewart was more than just a host, he was our refuge, our voice and in many ways our political dad," Noah said. "And now it's weird because dad has left. And now it feels like the family has a new stepdad ... and he's black."
The intro was fairly straightforward as Noah seemed aware of what a burden taking over for Stewart was. He never got too cute or reached too far, he was humble with a touch of irony, beginning the show thanking Jon Stewart for believing in him.
"I would be remiss if I didn't acknowledge one man, Jon Stewart," he said. "Thank you Jon. Thank you for believing in me I'm not quite sure what you saw in me ... but I will work hard to make sure you don't look like a crazy old dude who left his inheritance to some kid from Africa."
Watch the clip below, courtesy of Uproxx:
YOU MIGHT ALSO LIKE
Ian Somerhalder and Chris Evans Ask You to Join KNOW TOMORROW
Tesla CEO Elon Musk: VW Scandal Shows Time's Up for Fossil Fuels
Robert Reich's 'Saving Capitalism: For The Many, Not The Few'
EcoWatch Daily Newsletter
Related Articles from EcoWatch
Recent Stories from EcoWatch