TrekEast's John Davis Surpasses 6,000 Miles on Man-Powered Conservation Journey
Oct. 10, 2011 10:12AM EST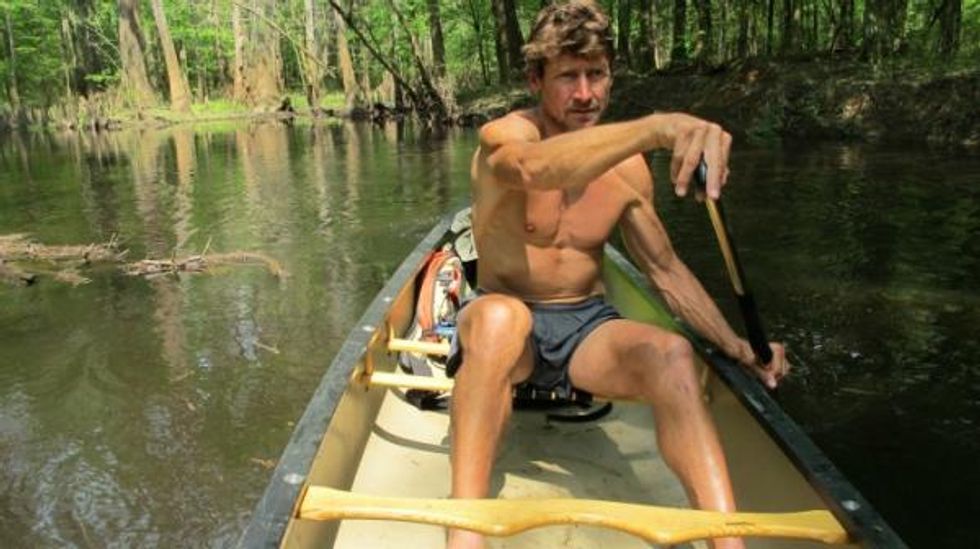 Wildlands adventurer John Davis has been on the trail so long that he feels like he lives outside. Having spent most of the past 235 nights in his tent in some of the wildest places in the eastern U.S., no one would be surprised. And Davis has all but stopped thinking about the distance he's traveled. According to his colleagues at Wildlands Network, the organization sponsoring his journey, Davis' human-powered expedition has now covered more than 6,300 miles through sixteen states since he launched his trek via kayak from a tropical beach in Key Largo, Florida nearly 34 weeks ago.
The tropics are far behind him now, as Davis hikes through Maine's cold Autumn air along the breathtaking northern reaches of the Appalachian Trail, heading for his final destination at Canada's Forillon National Park at the tip of the wild and remote Gaspe Peninsula in Quebec.
While Davis admits that he has become accustomed to occasionally blistered feet, bad weather and terrifying attempts at crossing major highways on his bike, he remains happy as he negotiates the final trail. "I'm thrilled that this journey has been without injury and has allowed me to attain so many goals," he says with a weathered smile.
One of Davis' biggest goals—telling the story of the east's last remaining wildlands and the threats to wildlife habitat connectivity they face—is clearly being achieved. Since last February, his adventures and observations have received national attention through hundreds of regular posts and blogs on his social networks and through major media coverage, including all the major television networks, 65 print and Internet stories, and dozens of radio interviews including NPR and Voice of America.
After all this, has TrekEast been a success? "We've learned a tremendous amount and reached a much wider audience with our Eastern Wildway message than ever before," says Davis. "We've made significant progress in attracting many new partners, reached a very large new audience of regular people who care deeply about protecting pathways for wildlife, and identified scores of actions that people can take to make sure wildlands in their regions stay healthy and connected."
For more information, click here.
EcoWatch Daily Newsletter