Trek To Change The World
Jan. 17, 2012 05:48PM EST
Energy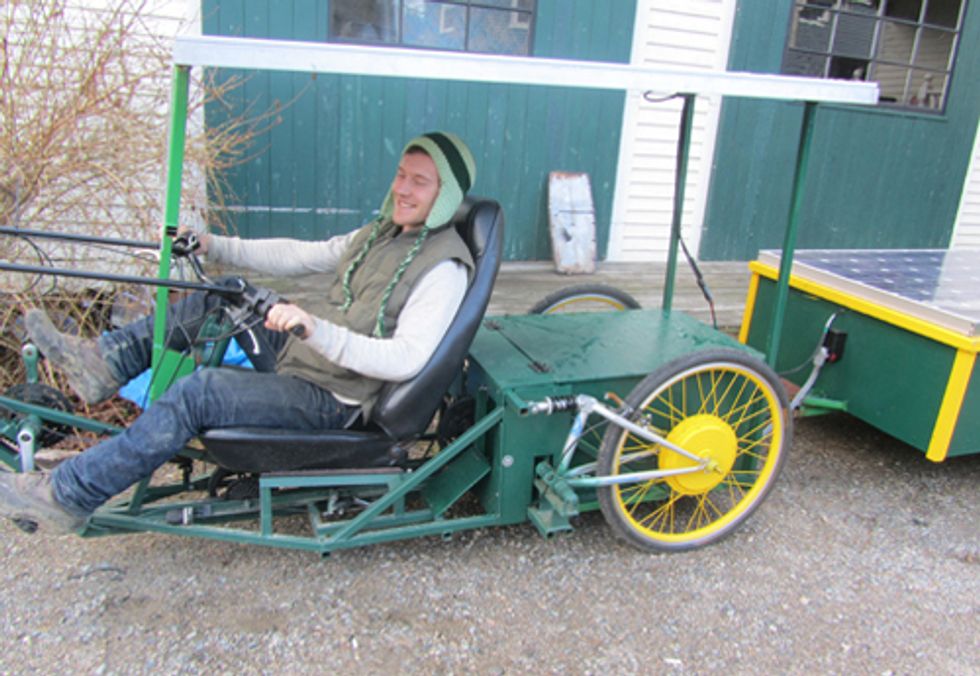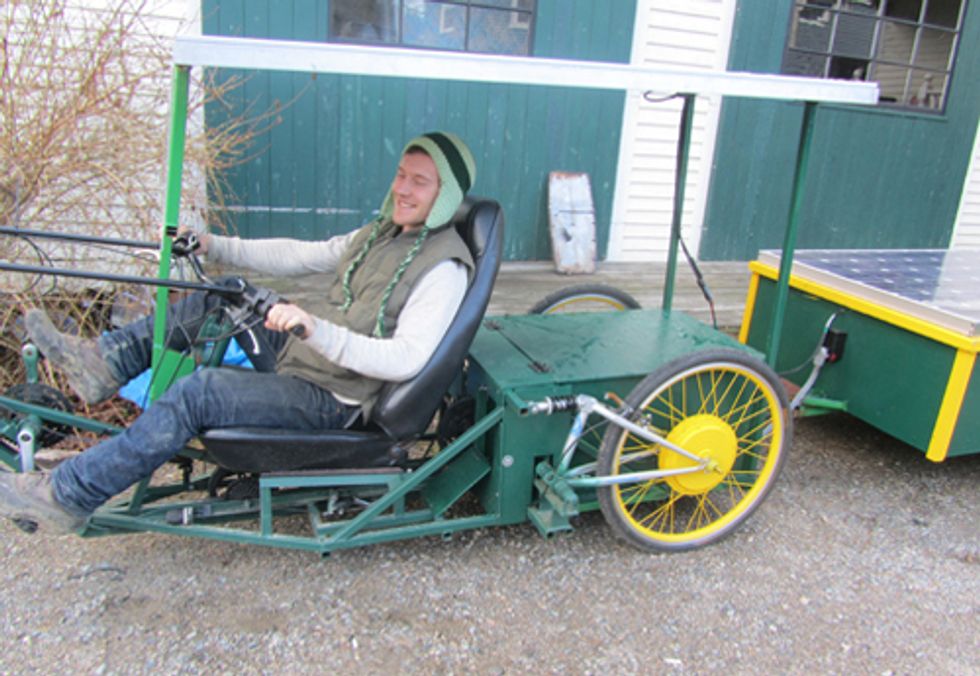 By Alex Foster
I'm setting out on a trek from the easternmost town in the continental U.S. (Lubec, Me.) to the westernmost town (Cape Alava, Wa.) starting in May of 2012, on a self-built solar powered trike. During this trek I'll be stopping and interviewing notable scientists, academics, social activists, and every day people from our communities for an upcoming documentary I plan to put together about the interrelatedness of climate change and social change.
I'm riding for a great many things—renewable energy, sustainable agriculture, love, equality, democracy and revolution. I'm also riding against many things—fossil fuels, corporate governance, nuclear energy, tar sands oil, poverty, pollution, the 1 percent and nonsensical wars.
If you would like to join me along this trek and ride for a cause, there are 6,000 miles to do so. Join me if you like, in the cities and towns I'll be passing through, on bikes, skateboards, roller blades, or solar trikes— and stay for the whole trek if you like. But no matter what you choose to do, choose to change the world for the better.
TrekToChangeTheWorld Hits Massachusetts from Alexander Foster on Vimeo.
For more information, click here.
EcoWatch Daily Newsletter