This website uses cookies to ensure you get the best experience while browsing it. By clicking 'Got It' you're accepting these terms.
Trawl Fishery Measures Show the Value of Cooperation
Apr. 04, 2012 07:01AM EST
Insights + Opinion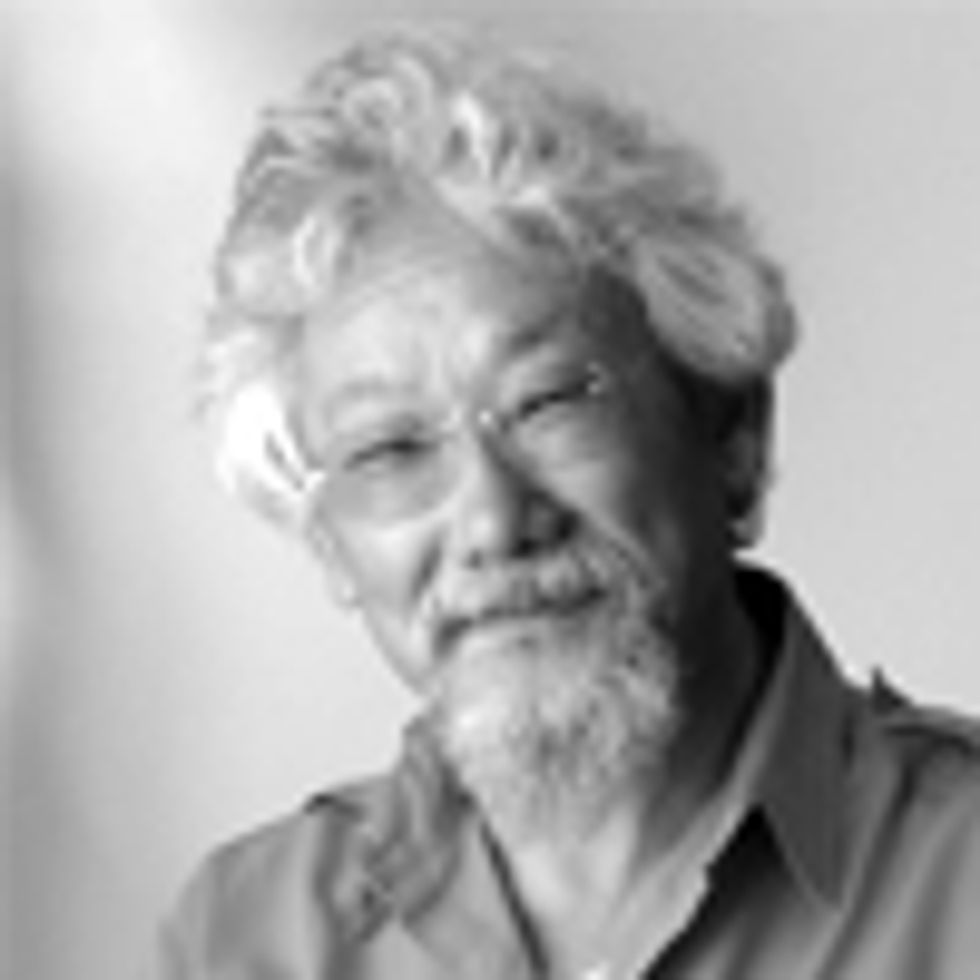 Bottom-trawl fisheries are often criticized for their environmental impacts. I've been among the vocal critics. But now, thanks to growing consumer demand for sustainable seafood and a willingness of industry and environmental organizations to work together, one fishery is set to improve.
 
About three years ago, David Suzuki Foundation staff started talking to leaders in B.C.'s groundfish bottom trawl industry about options to improve practices. It wasn't easy. There was distrust on both sides. Industry claimed environmental organizations were wrongly portraying the fishery. Environmentalists said industry needed to demonstrate clearly that it was addressing habitat impacts.
 
This led to additional conversations involving other environmental groups, particularly the Living Oceans Society. Now, industry and environmental organizations have developed a combination of measures we believe set a new standard for managing bottom trawling habitat impacts in Canada. The new rules are part of Fisheries and Oceans Canada's Groundfish Integrated Fisheries Management Plan and took effect on April 2.
 
The measures include defining the boundaries for the fishery, limiting the amounts of sponge and coral that can be removed as unintended "bycatch," and a new procedure to alert skippers if the catch of coral or sponge exceeds 20 kilograms. These are the first individual bycatch limits employed anywhere to protect coral and sponge habitat.
 
Independent observers have been recording the catch of all species, including corals and sponges, onboard this particular fleet of bottom trawlers since 1996. Now catches of these sensitive species will be recorded against an individual vessel limit. If the allowable limit is exceeded, the owner will have to buy additional quota from other vessels or tie the boat to the dock. This makes individual skippers accountable for their behavior.
 
In addition to defining boundaries, the overall area where trawling will be allowed will be reduced by about 20 percent, making it about 8,200 square kilometres smaller than where the fishery has operated. In waters more than 800 metres deep, the allowable area has been reduced by 65 percent from the historically trawled area. A joint habitat committee will also be established, with representatives from industry, environmental groups, and Fisheries and Oceans Canada, to ensure that expected results are achieved.
 
These measures are not intended to address all the conservation concerns associated with bottom trawling, but they represent a significant step forward, and mark the beginning of a long-term collaborative relationship that will allow both sides to work together to address concerns into the future.
 
Why restrict bottom trawling? Weighted nets, which are dragged along the seafloor, can damage habitats, such as those formed by fragile and slow-growing cold-water corals and sponges that can take decades or even centuries to establish. These sensitive habitats provide homes for a variety of species, including many with commercial importance.
 
The new measures show what can be done when industry, conservation groups and government work together. They also demonstrate the power of the consumer. There's little doubt that the increasing demand for sustainable seafood—fish and shellfish caught or farmed in ways that take into account the long-term viability of species and the ocean's health and ecological integrity—has driven industry to address these longstanding concerns.
 
Most of this bottom trawl fishery's catch is sold in North America, where nearly every major retailer has committed to a sustainable seafood procurement policy. SeaChoice, a program operated by a number of environmental organizations, including the David Suzuki Foundation, currently ranks several of this fishery's caught species as "red" (avoid), mainly because of previously unaddressed habitat impacts. SeaChoice works with the Overwaitea Food Group, Safeway Canada, Federated Co-op, and Whole Foods Canada, all of which will be watching closely to see if this fishery can meet its new commitment to protect habitat. Leaders in the B.C. groundfish bottom trawl fishery know they have to reduce habitat impacts if they want to maintain and expand markets.
 
Everyone who buys and eats seafood can help protect oceans and the life they support. When people and organizations come together to find solutions, we all benefit. The choices we all make in our daily lives can lead to changes that are ultimately better for all of us, and for the fish, corals and sponges.
--------
 
Written with contributions from David Suzuki Foundation Sustainable Fisheries Analyst Scott Wallace.
              
Learn more at www.davidsuzuki.org.
EcoWatch Daily Newsletter
A Starbucks barista prepares a drink at a Starbucks Coffee Shop location in New York. Ramin Talaie / Corbis via Getty Images
By Cathy Cassata
Are you getting your fill of Starbucks' new Almondmilk Honey Flat White, Oatmilk Honey Latte, and Coconutmilk Latte, but wondering just how healthy they are?
By Sharon Kelly
Back in April last year, the Trump administration's Environmental Protection Agency decided it was "not necessary" to update the rules for toxic waste from oil and gas wells. Torrents of wastewater flow daily from the nation's 1.5 million active oil and gas wells and the agency's own research has warned it may pose risks to the country's drinking water supplies.
Swedish climate activist Greta Thunberg takes part in a "Friday for Future" youth demonstration in a street of Davos on Jan. 24, 2020 on the sideline of the World Economic Forum annual meeting. FABRICE COFFRINI / AFP via Getty Images
Treasury Secretary Steven Mnuchin pretended not to know who Greta Thunberg is, and then he told her to get a degree in economics before giving world leaders advice, as The Guardian reported.
The Visible Infrared Imaging Radiometer Suite on the Suomi NPP satellite acquired this image of forest fire smoke hovering over North America on Aug. 15, 2018. NASA Earth Observatory
New York City isn't known for having the cleanest air, but researchers traced recent air pollution spikes there to two surprising sources — fires hundreds of miles away in Canada and the southeastern U.S.
If temperatures continue to rise, the world is at risk from global
sea-level rise
, which will flood many coastal cities as seen above in Bangladesh. NurPhoto / Contributor / Getty Images
The mounting climate emergency may spur the next global financial crisis and the world's central banks are woefully ill equipped to handle the consequences, according to a new book-length report by the Bank for International Settlements (BIS), as S&P Global reported. Located in Basel, Switzerland, the BIS is an umbrella organization for the world's central banks.