This website uses cookies to ensure you get the best experience while browsing it. By clicking 'Got It' you're accepting these terms.
Trash or Treasure?
Mar. 05, 2015 01:04PM EST
[Editor's note: This article is the second in a six-part series about the remote Alaskan town, Arctic Village near the Arctic National Wildlife Refuge, where six students from Sierra Nevada College visited last fall. Read part I.]
Aaron Vanderpool attends Sierra Nevada College in his home of Lake Tahoe Nevada. Falling perfectly into his life path of studying a diverse amount of interests, he is currently pursuing a Bachelors of Science degree in environmental science and ecology with a possible minor in sustainability or chemistry.
I recently had the privilege of traveling to one of the most remote villages in the world. I didn't know what to expect going to such a remote place, but I did have visions of intensely beautiful and untouched natural landscapes. I also pictured the few people living there having a deep relationship and respect with the land. To my disappointment, I learned that even the farthest reaches of the planet are not impenetrable to the accumulation of human litter and modern influence. I realized that even just the topic of trash can be incredibly complex, and it's not even important where this particular village is located. These are problems that can happen anywhere from a large metropolis to a national park.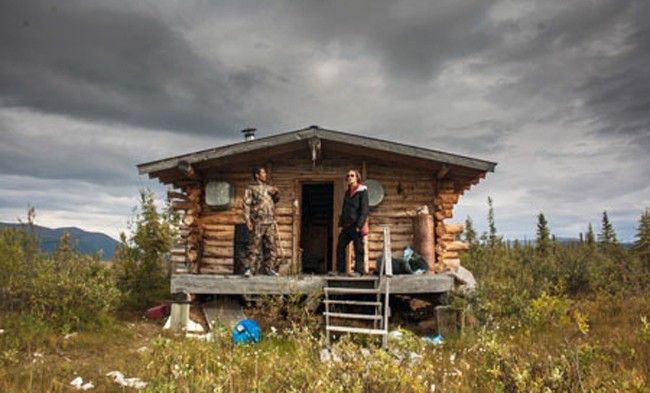 Trash or Treasure?
The first problem is to figure out what is actually considered trash. Most of us have probably heard the saying "one person's trash is another person's treasure." Growing up being environmentally conscious, I learned at a young age how to reuse materials. It's difficult for me to get rid of things sometimes because I think of something to make or build out of scrapes and oddball items. Time is always the enemy when it comes to all these projects building up, and so they can accumulate into what I start to consider trash because they reach a toxic level in my environment.
I also grew up with my dad who lived in a time before so much mass production and consumption. When you are poor and live with a lot of space around you, rather than throwing things out you might just leave them lying around because you never know when that item might come in handy. For example, even a rusty old engine block can have a bolt in it you might use for something else. Times have changed however, and there is so much available to us in the stores that we can find nearly any kind of basic material object easily, and cheaply. Also in modern times, the population has grown so large that space is a precious resource that once was more abundant, so having space to keep these objects is costly.
Another conflict of perspective might be a trash bag that blew in the wind or drifted the ocean current to some far off remote area. This bag might come in handy to a desperate hiker in need of waterproofing from a rainstorm, or it might be an unpleasant reminder of the wasteful society that the hiker is trying to temporarily escape from. Are man-made slow-decomposing objects just part of nature now?
What is toxic?
As we can see, a person's perspective can change what is trash, but when it comes to the environment there is a point when a substance becomes toxic. Many people may have also heard the saying "Dilution is the solution to pollution." The plastic bag just mentioned might live out its life without entangling or suffocating an animal, but many bags will certainly have an impact. We can handle eating a certain amount of mercury in our foods, but with the increase of it finding its way into the environment and food chain via air pollution, it starts to have harmful effects. The amount of something can change it being trash or treasure.
Broken Windows Theory
Broken Windows Theory is the idea that once an environment is vandalized or littered to a certain point, people are more likely to vandalize and litter than they otherwise would. Considering something to be a toxin once it has accumulated to a certain point, another harmful effect is further pollution because of human psychology. I first learned about this theory when people caught on to a massive amount of graffiti taking place in a state park near where I live and set out to clean it up.
I also experienced this personally one day while eating at a Taco Bell with my dad. We were the only ones in the joint, and nobody had cleaned any of the tables for what appeared to be days. There was trash everywhere, and one table had wrappers all piled onto it. Once we finished eating, we laughed because it was so ridiculous and just tossed our empty wrappers onto the table rather than in a trashcan. Sadly, when in the remote village I recently visited, I caught myself having a similar thought at one point. There was so much stuff on the ground that (while I considered trash, the locals might see it a different way being so far away from convenience in society) I was tempted to just throw my garbage on the ground as well.
It's Complicated
Whether in your city Taco Bell, or a remote location on the planet, we can be tempted to litter. We can also see litter from different perspectives. Times are changing. What once were abundant resources of land, and rare sources of plastic/metal scraps, are now reversed. Throw in social oppression, status, education, emotions, and people with different perspectives and backgrounds, a simple topic can be more complex than we would originally think.
YOU MIGHT ALSO LIKE
Obama Seeks Wilderness Designation for Arctic National Wildlife Refuge
2 Americans Make History Free-Climbing Yosemite's El Capitan
EcoWatch Daily Newsletter
A glacier is seen in the Kenai Mountains on Sept. 6, near Primrose, Alaska. Scientists from the U.S. Geological Survey have been studying the glaciers in the area since 1966 and their studies show that the warming climate has resulted in sustained glacial mass loss as melting outpaced the accumulation of new snow and ice. Joe Raedle / Getty Images
By Mark Mancini
On Aug. 18, Iceland held a funeral for the first glacier lost to climate change. The deceased party was Okjökull, a historic body of ice that covered 14.6 square miles (38 square kilometers) in the Icelandic Highlands at the turn of the 20th century. But its glory days are long gone. In 2014, having dwindled to less than 1/15 its former size, Okjökull lost its status as an official glacier.
Members of Chicago Democratic Socialists of America table at the Logan Square Farmers Market on Aug. 18. Alex Schwartz
By Alex Schwartz
Among the many vendors at the Logan Square Farmers Market on Aug. 18 sat three young people peddling neither organic vegetables, gourmet cheese nor handmade crafts. Instead, they offered liberation from capitalism.
Hackney primary school students went to the Town Hall on May 24 in London after school to protest about the climate emergency. Jenny Matthews / In Pictures / Getty Images
Bird watching in the U.S. may be a lot harder than it once was, since bird populations are dropping off in droves, according to a new study.
Amazon CEO Jeff Bezos announces the co-founding of The Climate Pledge at the National Press Club on Sept. 19 in Washington, DC. Paul Morigi / Getty Images for Amazon
The day before over 1,500 Amazon.com employees planned a walkout to participate in today's global climate strike, CEO Jeff Bezos unveiled a sweeping plan for the retail and media giant to be carbon neutral by 2040, 10 years ahead of the Paris agreement schedule.
For the past seven years, the Anishinaabe people have been facing the largest tar sands pipeline project in North America. We still are. In these dying moments of the fossil fuel industry, Water Protectors stand, prepared for yet another battle for the water, wild rice and future of all. We face Enbridge, the largest pipeline company in North America, and the third largest corporation in Canada. We face it unafraid and eyes wide open, for indeed we see the future.
The climate crisis often intensifies systems of oppression. Rieko Honma / Stone / Getty Images Plus
By Mara Dolan
We see the effects of the climate crisis all around us in hurricanes, droughts, wildfires, and rising sea levels, but our proximity to these things, and how deeply our lives are changed by them, are not the same for everyone. Frontline groups have been leading the fight for environmental and climate justice for centuries and understand the critical connections between the climate crisis and racial justice, economic justice, migrant justice, and gender justice. Our personal experiences with climate change are shaped by our experiences with race, gender, and class, as the climate crisis often intensifies these systems of oppression.