Transitioning to Urban Resilience
Oct. 29, 2014 11:18AM EST
Climate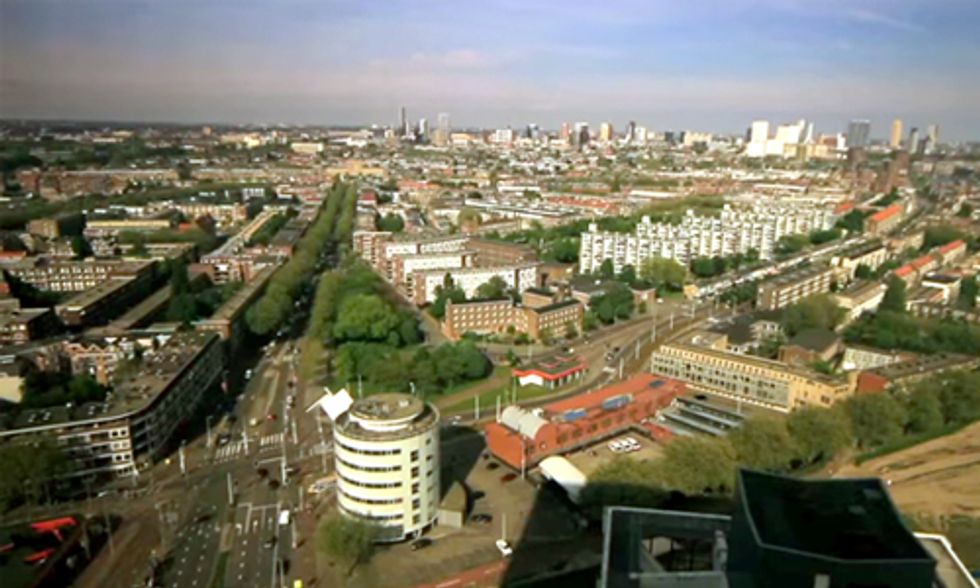 If current trends continue, by 2050 70 percent of the world's population will live in cities, according to the Action4Climate video competition film Rotterdam—The Transition to Urban Resilience. Filmmaker Lieke 't Gilde says it's time to recognize the city as a natural ecosystem in order to meet human needs now and in the future. Gilde says that "nature-based and innovative solutions are essential for a sustainable future for cities all over the planet."
The film takes place in Rotterdam, the second-largest city in the Netherlands and one of the largest ports in the world. It introduces the URBES project—Urban Biodiversity and Ecosystem Services—which is a partnership that develops ideas, tools and knowledge that are shared and co-created with cities in Europe.
Check out this inspiring film to learn about the sustainability projects that are transitioning Rotterdam to a resilient city.
"Considering the effects of climate change and the increasing trend of urbanization, city officials, urban planners and architects are looking at ways to better integrate green infrastructure by creating resilient city plans," said Ivan Bruce, Connect4Climate consultant for the World Bank. "Such efforts can be seen in Rotterdam—The Transition to Urban Resilience, which focuses on European cities as case studies that research how cities can bridge the link between urbanization, ecosystem services and biodiversity."
The Action4Climate video competition received more than 230 entries from 70 countries from students inspired to share their climate change stories. To watch other Action4Climate videos, click here.
YOU MIGHT ALSO LIKE
The World, 'It Turned Out Right'
How to Build a Wind Turbine From Scratch
EcoWatch Daily Newsletter