This website uses cookies to ensure you get the best experience while browsing it. By clicking 'Got It' you're accepting these terms.
TransCanada Whistleblower's Evidence Ignored, Keystone XL South Rushed Into Operation
Mar. 13, 2014 07:55AM EST
Energy
Pipeline safety regulators in North America have done nothing but write warning letters to TransCanada in the two years since former employee Evan Vokes revealed evidence indicating the company had been breaking the rules.
A recently released report by the Canadian National Energy Board on TransCanada's integrity management programs stated: "There are areas where the company was found to be out of compliance." The board gave TransCanada 30 days to come up with a plan to fix things internally.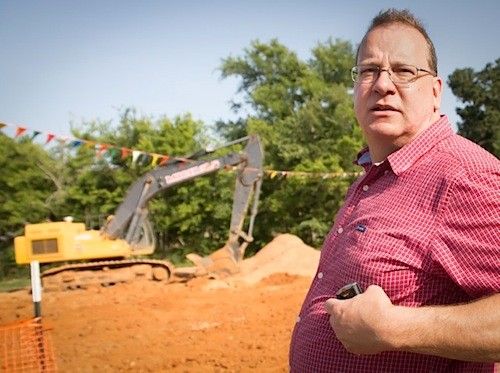 In response, Vokes released a statement through the advocacy group, Public Citizen stating:
"The Canadian government's audit criticizing TransCanada's failings is a start, but leaves numerous safety concerns unaddressed. An audit based on paper and interviews only cannot catch non-compliance in the field. In my experience, TransCanada's management failings are systemic and won't be fixed simply by reviewing what TransCanada says its policies are on paper. These kind of reviews have not fixed the problem in the past and they aren't sufficient now. Time and again, TransCanada's internal and third-party audit systems have failed to catch the repeated substandard practice of engineering in the construction and maintenance of its pipelines. Unless regulators in Canada and the United States step up to the plate to ensure compliance in the field, future ruptures and risks to Americans are inevitable."
The Canadian Senate held hearings in 2013 about the transport of hazardous materials after Vokes went to the media with what he said was proof that TransCanada was breaking the law. During the hearings the National Energy board testified they had verified much of the evidence Vokes provided.
The Senate's report cites the National Energy Board's conclusion that TransCanada's incidents of non-compliance do not represent immediate threats to the safety of people or the environment. The report notes the board advanced its previously scheduled audit of TransCanada to include the specific concerns raised by Vokes, but recommends no further action.
"The lack of accountability with regulators is appalling," Vokes told DeSmogBlog. Vokes says he came forward because the oath he took to become an engineer requires him to put public safety first.
During the Senate hearings he stated that it's amazing there aren't more accidents. "There are thousands of cracks in the system; it is just a matter of which ones will become the problem. It is low probability and high consequence."
While the National Energy Board conducted its audit of TransCanada, the southern route of the TransCanada Keystone XL pipeline was completed and put into operation, to the chagrin of American landowners still fighting against the pipeline and activist groups who called for further testing.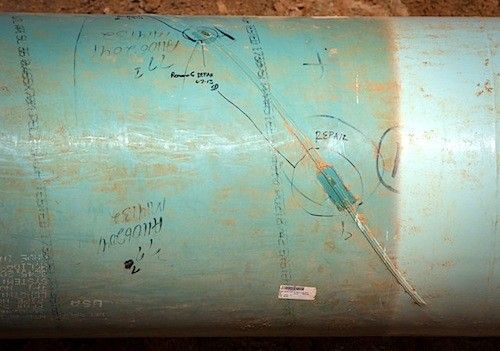 Last April, when Texas landowners discovered repair work being done on the pipeline, TransCanada stated it was fixing anomalies (the industry's term for defects). Anomalies are the result of construction problems. TransCanada would not disclose how many anomalies were found.
Public Citizen reported it spotted 125 dig sites. TransCanada spokesman Shawn Howard stated in an e-mail to Truthout: "The number and location (of anomalies) ultimately don't matter. What matters is that we are doing what is necessary to improve pipeline integrity."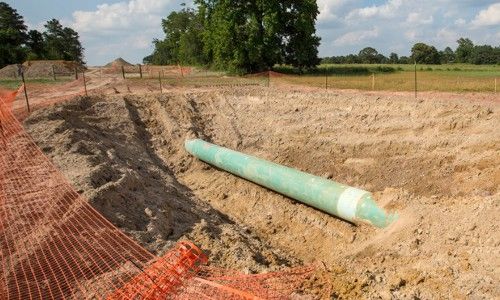 Vokes doesn't agree. He wonders why inspectors didn't prevent the mistakes in the first place.
Vokes visited Texas to check out the situation first hand. He reviewed photos taken by activists, journalists and landowners of the installation and repair sites, then contacted pipeline regulators in the U.S.—including Bill Lowry, who is responsible for community assistance and technical services for the Southwest region. Vokes raised an alarm with Lowry after the 125 repair sites were discovered.
In emails sent to Lowry, Vokes states: "The quality illustrated in the photographs that the landowners and activists were collecting were certainly not within the scope of any quality plan a competent engineer would write."  
After Lowry made a statement to DeSmogBlog that he would not choose to live next to a pipeline, Vokes concluded, "The pictures I saw might explain why a PHMSA employee will not live next to the facilities he is responsible for."
In September, U.S. regulators sent warning letters to TransCanada about their inspections done months earlier. Despite citing code violations, no corrective measures were ordered, nor have fines been levied.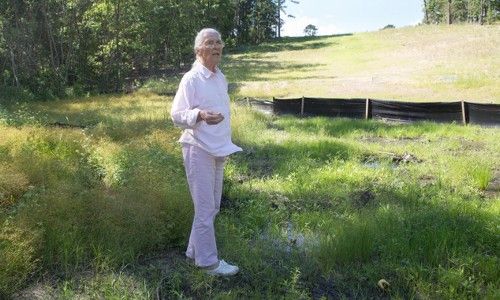 The letters alarmed Texas landowner Eleanor Fairchild, a concerned citizen labeled an eco-terrorist by TransCanada after standing in front of a tractor on her land in an attempt to prevent the pipeline's installation.
Fairchild requested a meeting with Bill Lowry to discuss her concerns. Lowry told her he'd look at photos and video if she would email him but couldn't meet with her individually. Fairchild doesn't use a computer and likes to look people in the eye when she talks to them, so she never got her answers from him. Vokes, aware of the situation, wrote to Lowry to remind him of his duty as a professional engineer to protect people like Fairchild.
At a pipeline safety meeting in New Orleans, I asked Mr. Lowry about his thoughts on Evan Vokes' concerns:
Kathy DaSilva, a member of the group Tar Sands Blockade filed a Freedom of Information Act request to the Pipeline and Hazardous Materials Safety Administration (PHMSA) in October, requesting inspection reports made during installation of Keystone XL's southern portion. More than three months later, she received a package with 35 reports. She expected 150, the number of days the agency says it spent inspecting the pipeline.
DeSmogBlog inquired about the discrepancy between the number of reports released and the number of days the agency stated it spent inspecting the pipeline. 
Damon Hill, PHMSA public affairs specialist, answered by e-mail:
"PHMSA provided records that related to the dates included in Ms. DaSilva's request that were available at the time the request was processed. You should also understand that the daily construction inspection reports are more inspector "notes" than actual "reports" that are used "in part" by our inspectors to compile a "full final inspection report." A final inspection report will discuss any issues observed by PHMSA during the period of inspection, including possible issues of operator non-compliance, and will provide details regarding these issues and any enforcement actions taken against an operator, including Warning Letters."
Hill didn't respond to DeSmogBlog when asked when the rest of the inspection reports will become available. Nor would he offer any clarification as to why the inspections mentioned in a warning letter sent to TransCanada on Sept.10, 2013 were not included in the released documents.
When Vokes reviewed the reports, he was struck more by what wasn't in them than by what was. Two reports cite inspections that didn't take place because inspectors were warned activists might be present. Since the regulatory agency says the inspection reports are not all complete, it is impossible to get a clear picture of the inspection process of the project.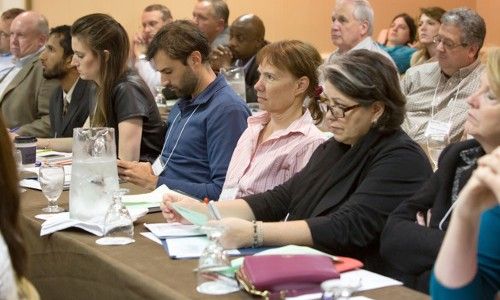 DaSilva questions why the inspection reports weren't finished when their Freedom of Information Act request was sent on Jan. 28. She finds it troubling that the pipeline was put into operation before the reports were completed.
Last year, InsideClimate News reported that PHMSA Associate Administrator for Pipeline Safety Jeffrey Wiese said the regulatory process he oversees is "kind of dying."
Are regulators whitewashing TransCanada's performance record by not making incident and inspection reports available to the public or the press? Or are they limited in their ability to regulate?
As the public comment period on Keystone XL's northern route closed last week, the pipeline's climate change impact is not all that President Obama must consider—given the problems on the southern portion and the gaps in the regulatory regime, how sure can the President be that the oil will actually stay in the pipeline?
Visit EcoWatch's KEYSTONE XL page for more related news on this topic.

EcoWatch Daily Newsletter
Climate Week NYC
On Monday, Sept. 23, the Climate Group will kick off its 11th annual Climate Week NYC, a chance for governments, non-profits, businesses, communities and individuals to share possible solutions to the climate crisis while world leaders gather in the city for the UN Climate Action Summit.
By Pam Radtke Russell in New Orleans
Local TV weather forecasters have become foot soldiers in the war against climate misinformation. Over the past decade, a growing number of meteorologists and weathercasters have begun addressing the climate crisis either as part of their weather forecasts, or in separate, independent news reports to help their viewers understand what is happening and why it is important.

While airlines only serve bottled drinking water directly to customers, they use the plane's water for coffee and tea, and passengers can drink the tap water. Aitor Diago / Getty Images
You might want to think twice before washing your hands in an airplane bathroom.
By Allegra Kirkland, Jeremy Deaton, Molly Taft, Mina Lee and Josh Landis
Climate change is already here. It's not something that can simply be ignored by cable news or dismissed by sitting U.S. senators in a Twitter joke. Nor is it a fantastical scenario like The Day After Tomorrow or 2012 that starts with a single crack in the Arctic ice shelf or earthquake tearing through Los Angeles, and results, a few weeks or years later, in the end of life on Earth as we know it.
A pregnant woman works out in front of the skyline of London. SHansche / iStock / Getty Images Plus
Air pollution particles that a pregnant woman inhales have the potential to travel through the lungs and breach the fetal side of the placenta, indicating that unborn babies are exposed to black carbon from motor vehicles and fuel burning, according to a study published in the journal Nature Communications.
Teen activist Greta Thunberg delivered a talking-to to members of Congress Tuesday during a meeting of the Senate Climate Change Task Force after politicians praised her and other youth activists for their efforts and asked their advice on how to fight climate change.
Ten feet of water flooded 20 percent of this Minot, North Dakota neighborhood in June 2011.
DVIDSHUB
/
CC BY 2.0
A protestor holds up her hand covered with fake oil during a demonstration on the U.C. Berkeley campus in May 2010. Justin Sullivan / Getty Images
The University of California system will dump all of its investments from fossil fuels, as the Associated Press reported. The university system controls over $84 billion between its pension fund and its endowment. However, the announcement about its investments is not aimed to please activists.