Train Derailment Spills Boeing 737 Fuselages Into River
Jul. 06, 2014 02:37PM EST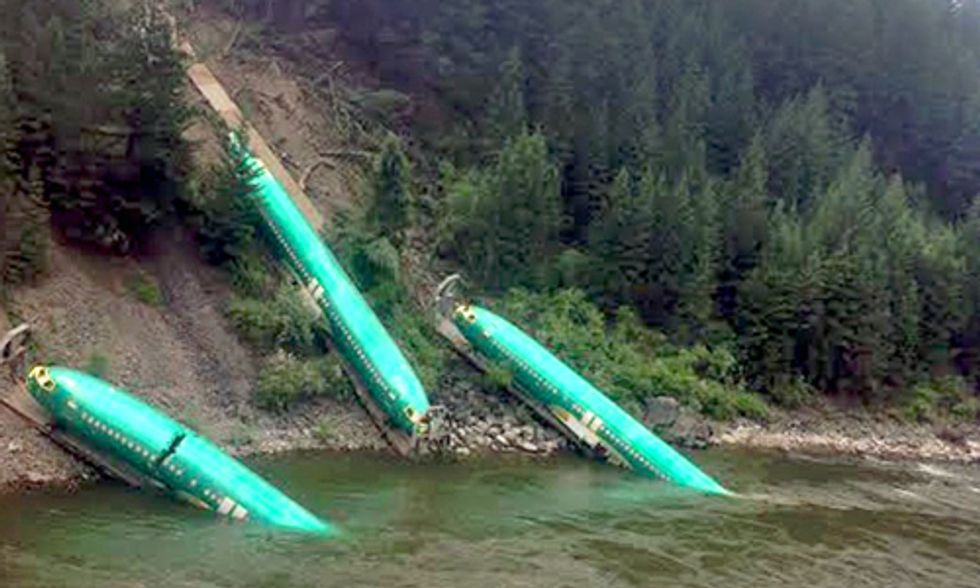 A train derailment in Montana spilled a shipment of Boeing jetliner fuselages and other parts on its way to the company's Washington state factory.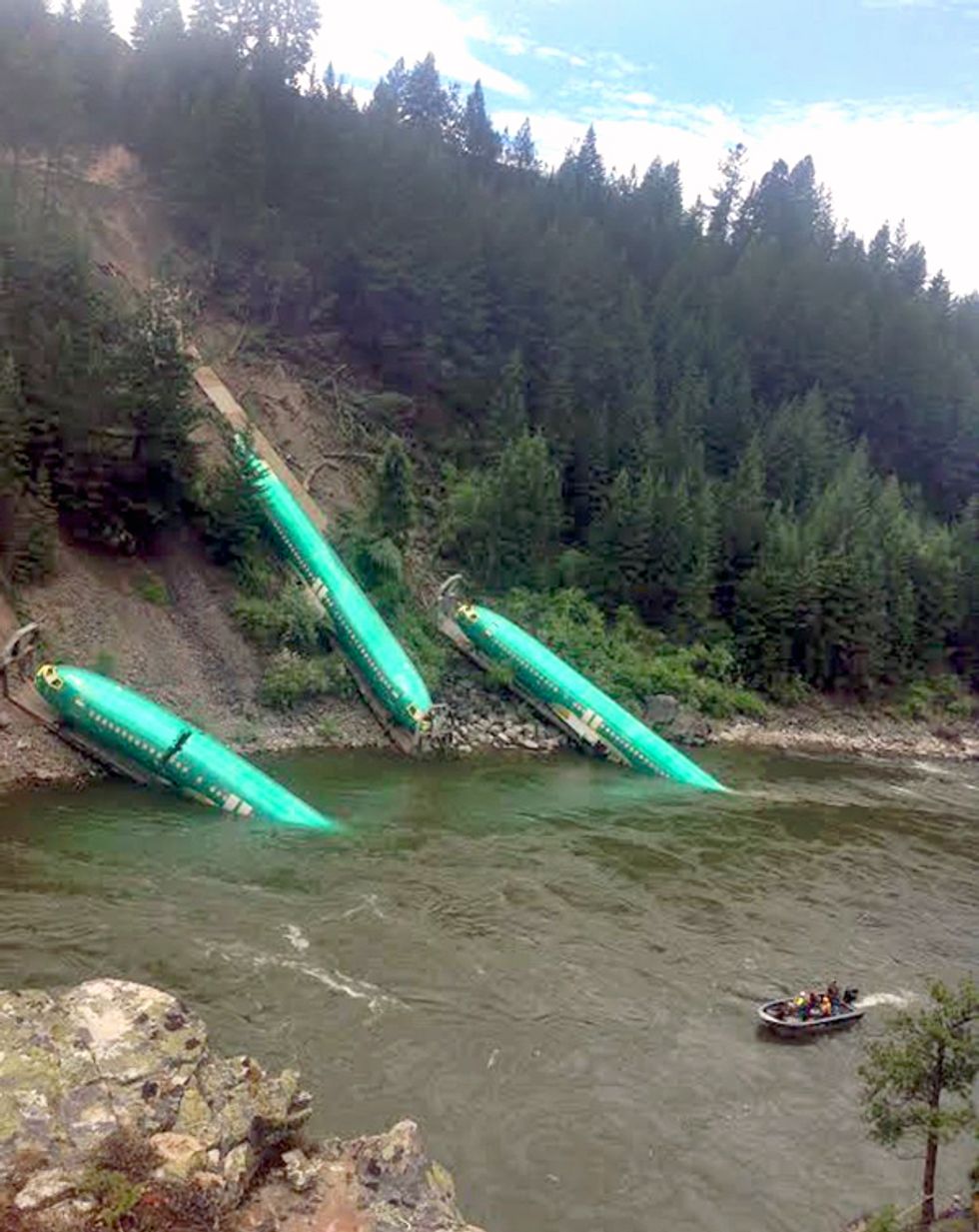 Three Boeing 737 fuselages spilled down a steep slope into the Clark Fork River in Western Montana.
Photo credit: Brock Sarbeck/Wiley E. Waters Whitewater Rafting
Nineteen railcars derailed Thursday about 10 miles west of Alberton, MT spilling three Boeing 737 fuselages down a steep slope into the Clark Fork River in Western Montana. Three other fuselages fell off but stayed on land.
Montana Rail Link spokeswoman Lynda Frost said Saturday that it's unclear the type of challenge involved in removing the fuselages from the steep slope because it's the first time the company has faced such a task.
No one was injured and the cause of the derailment is under investigation.
Though this derailment doesn't quite compare to the impact on the environment like other derailments reported by EcoWatch, it clearly shows the challenges faced by increased use of rail. A recent report from Climate Central shows how climate change could lead to more train derailment. With temperatures in the U.S. rising by as much as 9 degrees, train tracks are vulnerable to "sun kinks," or buckling as a result of extreme heat, according to the report.
EcoWatch Daily Newsletter