This website uses cookies to ensure you get the best experience while browsing it. By clicking 'Got It' you're accepting these terms.
TPP Text Reveals Broad New Powers for Corporations to Attack Food Labeling Laws
Nov. 05, 2015 11:41AM EST
Food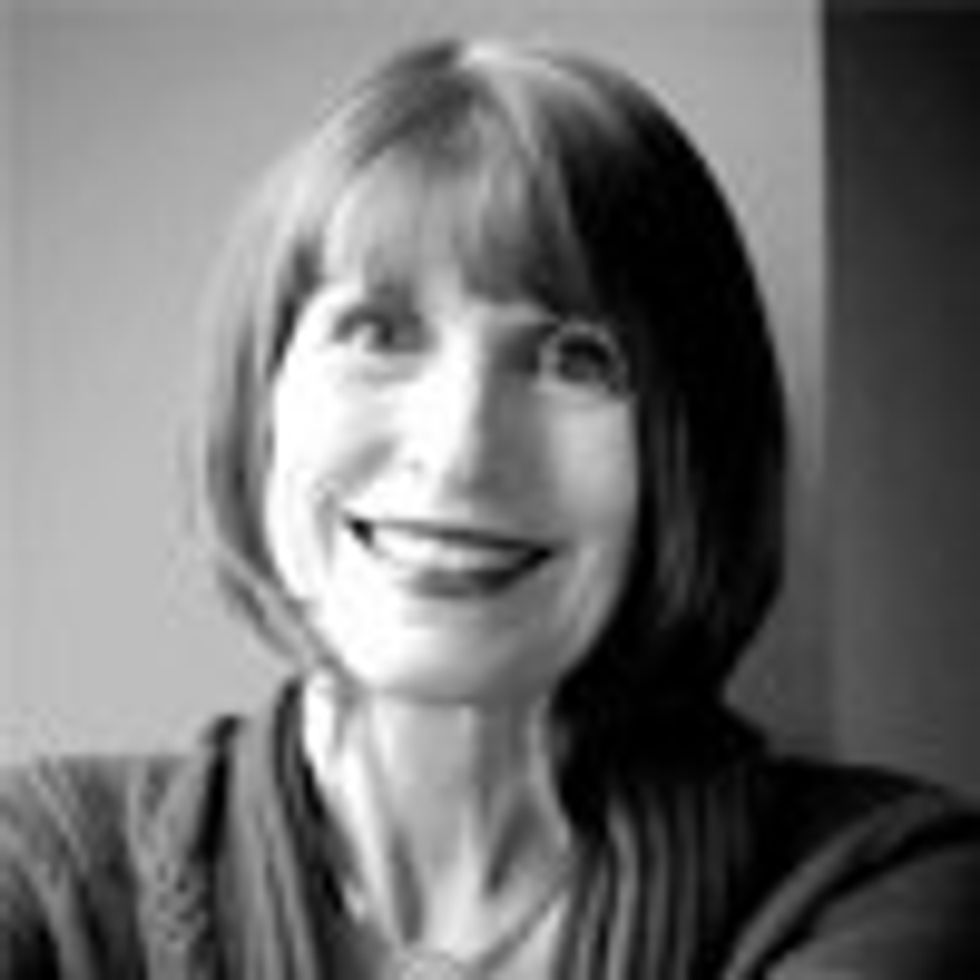 Today, the Obama administration released the long-secret text of the proposed Trans-Pacific Partnership (TPP) trade deal that would weaken consumer protections, undermine U.S. food safety standards and prevent commonsense food labeling. The language included in the TPP is more aggressive than previous trade deals and provides broad new powers for other countries and foreign corporations to challenge U.S. food safety and food labeling measures.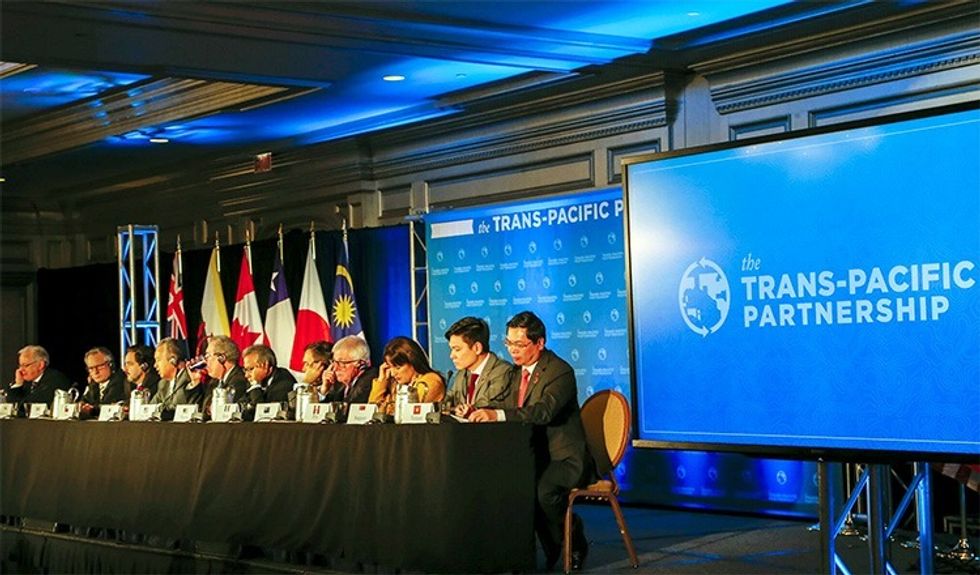 The language included in the TPP is more aggressive than previous trade deals and provides broad new powers for other countries and foreign corporations to challenge U.S. food safety and food labeling measures. Photo credit: Erik S Lesser / U.S. Environmental Protection Agency
The TPP is a giveaway to big agribusiness and food companies that want to use trade deals to attack sensible food safety rules, weaken the inspection of imported food and block efforts to strengthen U.S. food safety standards. The food and agribusiness industries inserted language into the text of the TPP that will undermine U.S. food safety oversight and expose consumers to risky imported foods.
The TPP includes a new provision designed to second-guess the government inspectors who monitor food imports. The so-called Rapid Response Mechanism allows companies to challenge border inspection procedures that companies claim cause unnecessary delay—like holding suspect shipments while awaiting laboratory test results—and demand that a TPP panel of experts review and provide guidance on the inspection. This would create a chilling-effect on rigorous border inspection that would be especially dangerous for problems that are not obvious, like chemical or drug residues that would only appear after more thorough examination and testing.
The TPP will increase the volume of imported and potentially risky foods coming into the U.S., but tie the hands of the border inspectors who are the last line of defense between the shipper and the supermarket. The TPP gives companies new powers to second guess inspectors and push uninspected food onto the market.
The TPP food safety rules also include a host of deregulatory catch phrases and code words that are considerably stronger than the food safety rules in prior trade deals like the World Trade Organization. The food and agribusiness industry demanded—and received—stronger sanitary and phytosanitary (SPS ) disciplines that make it harder to defend domestic food safety standards from international trade disputes. It also directs the U.S. to expand the current policy of recognizing foreign food safety systems that are not as strong as ours.
American consumers are pushing to block the use of artificial and potentially risky processes and ingredients, like antibiotics and GMOs, but the TPP could trump these democratic efforts to improve our food supply.
The biotechnology industry received the biggest benefit from the TPP. This is the first trade agreement to provide specific biotechnology protections, according to the U.S. Trade Representative and U.S. Department of Agriculture. The posted SPS chapter does not include the Annexes where these provisions would be located. Agribusiness and biotech seed companies can now more easily use trade rules to challenge countries that ban GMO imports, test for GMO contamination, do not promptly approve new GMO crops or even require GMO labeling.
The TPP gives the food industry a powerful new weapon to wield against the nationwide movement to label GMO foods. The language in the TPP is more powerful and expansive than other trade deals that have already been used to weaken or eliminate dolphin safe tuna and country of origin labels.
The TPP food safety and labeling provisions are worse than expected and bad news for American consumers and farmers. Congress must reject this raw deal that handcuffs food safety inspectors and exposes everyone to a rising tide of unsafe imported food.
YOU MIGHT ALSO LIKE
Landmark Climate Bill Would End New Fossil Fuel Leases on Federal Lands
8 Myths About Pesticides That Monsanto Wants You to Believe
Obama Mocks GOP Presidential Candidates as Climate Deniers and Debate Whiners
EcoWatch Daily Newsletter
A harbour seal on an ice floe in Glacier Bay, Alaska. A new study shows that the climate crisis has warmed waters, changing ecosystems and crippling sea ice growth. Janette Hill / robertharding / Getty Images Plus
Doctors report that only 1 in 4 children are getting the recommended 60 minutes of physical activity per day. Ronnie Kaufman / DigitalVision / Getty Images
By Dan Gray
Pediatricians are being urged to start writing "exercise prescriptions" for the children they see in their office.
A First Nations protester walks in front of a train blockade in Tyendinaga, near Belleville, Ontario, Canada on Feb. 21, 2020. LARS HAGBERG / AFP via Getty Images
An indigenous rail blockade that snarled train travel in Canada for more than two weeks came to an end Monday when police moved in to clear protesters acting in solidarity with another indigenous community in British Columbia (B.C.), which is fighting to keep a natural gas pipeline off its land.
A rainbow snake, a rare reptile spotted in a Florida county for the first time in more than 50 years, seen here on July 5, 2013.
Kevin Enge / FWC Fish and Wildlife Research Institute / Flickr
A Florida hiker recently stumbled across a slithering surprise — a rare snake that hadn't been spotted in the area for more than 50 years.
We need our government to do everything it can to stop PFAS contamination and exposure from wreaking havoc in communities across the country. LuAnn Hun /
Unsplash
By Genna Reed
The EPA announced last week that it is issuing a preliminary regulatory determination for public comment to set an enforceable drinking water standard to two of the most common and well-studied PFAS, PFOA and PFOS.
This decision is based on three criteria:
PFOA and PFOS have an adverse effect on public health
PFOA and PFOS occur in drinking water often enough and at levels of public health concern;
regulation of PFOA and PFOS is a meaningful opportunity for reducing the health risk to those served by public water systems.